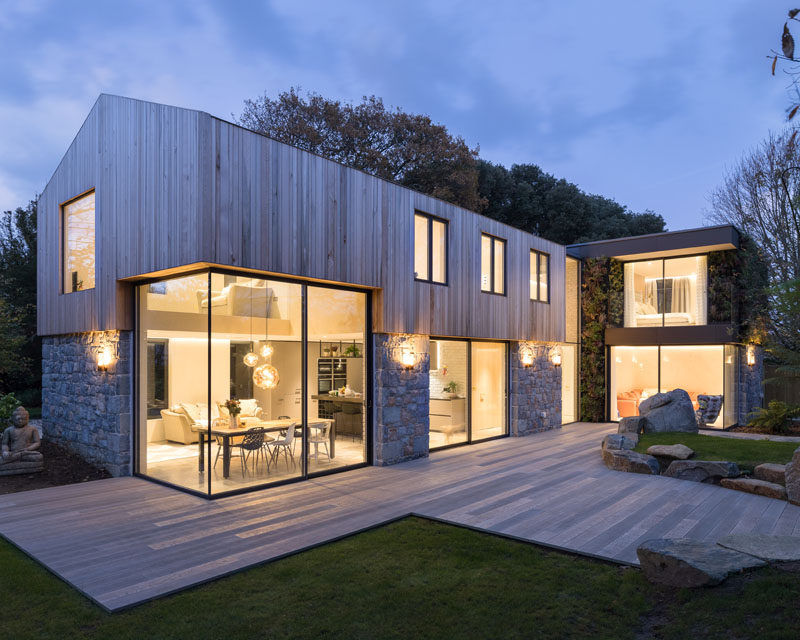 DLM Architects have recently completed a new house on the island of Guernsey, that replaces a run down lot surrounded by trees.
Here's a look at the land before the building began…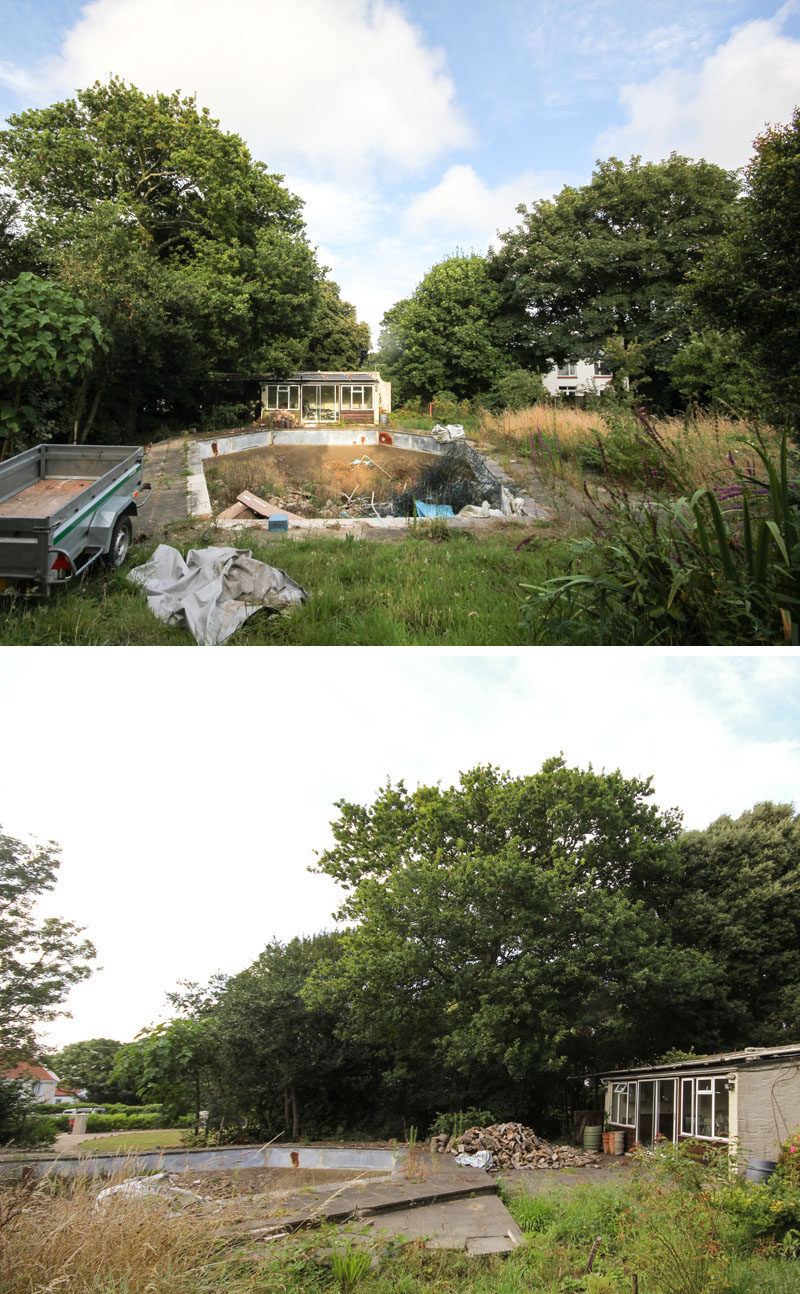 ---
The new house has the ground floor entirely wrapped in Guernsey granite and reclaimed brick, which was predominantly sourced on site.
Natural lime render highlights the porch and a carport carved out from the overall mass of the building, while a steel frame cantilevers above the eastern side and is covered in a living wall with a mix of 13 native species.
---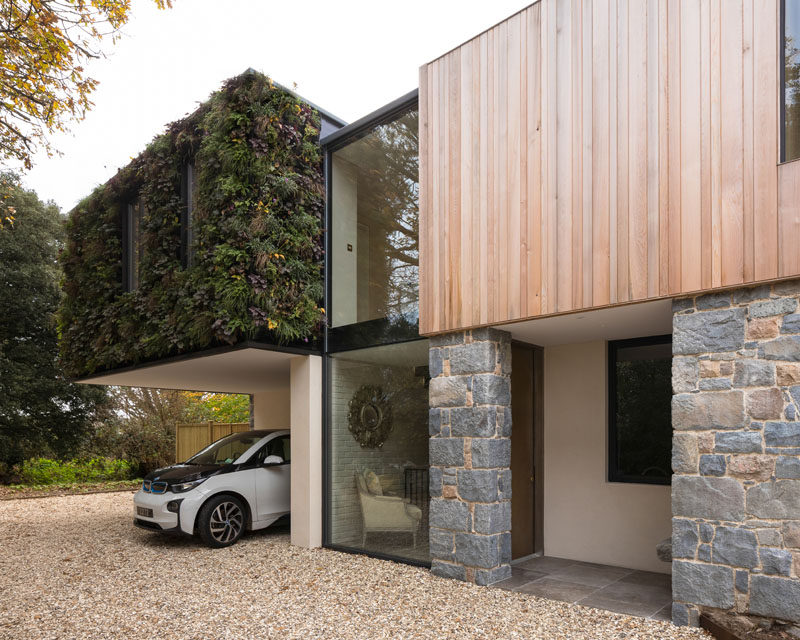 ---
The first floor of the home is clad in cedar, and large windows fill the interior of the home with natural light.
---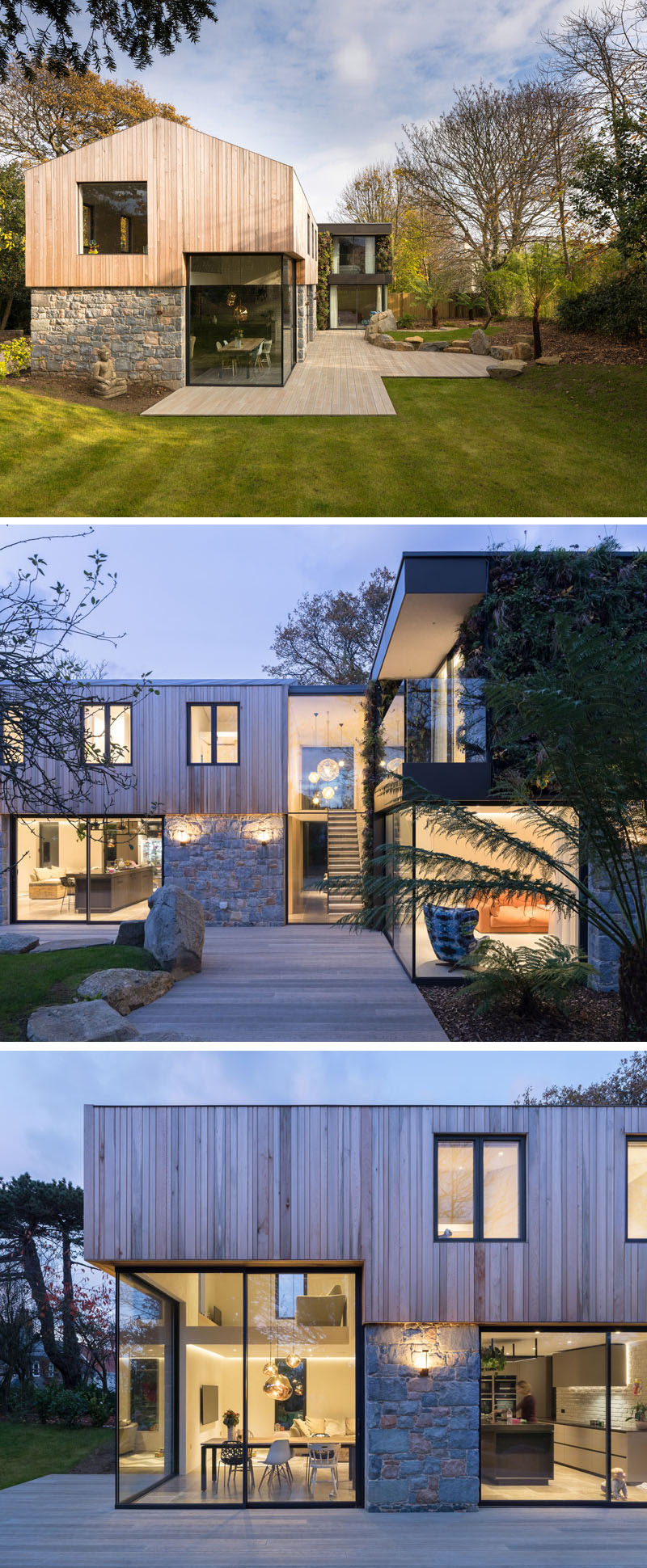 ---
Inside, raw pigment plasters line the walls and grey limestone has been used for the flooring.
---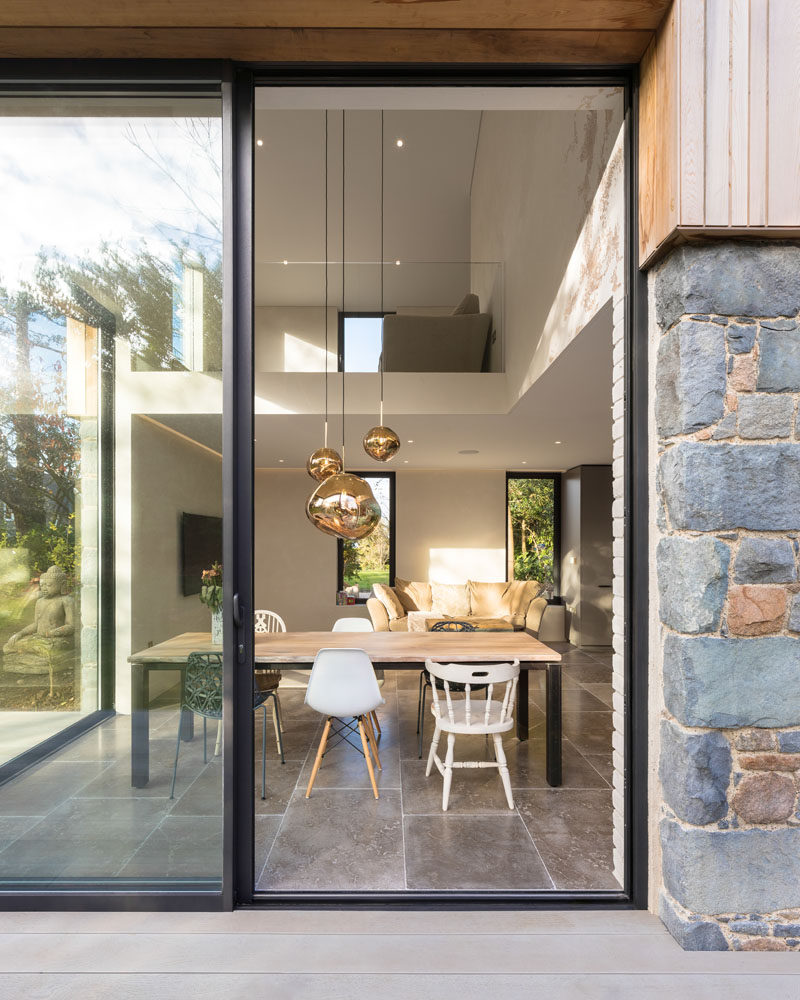 ---
In the kitchen, a dark grey island and light grey cabinetry has been used to create a modern appearance.
---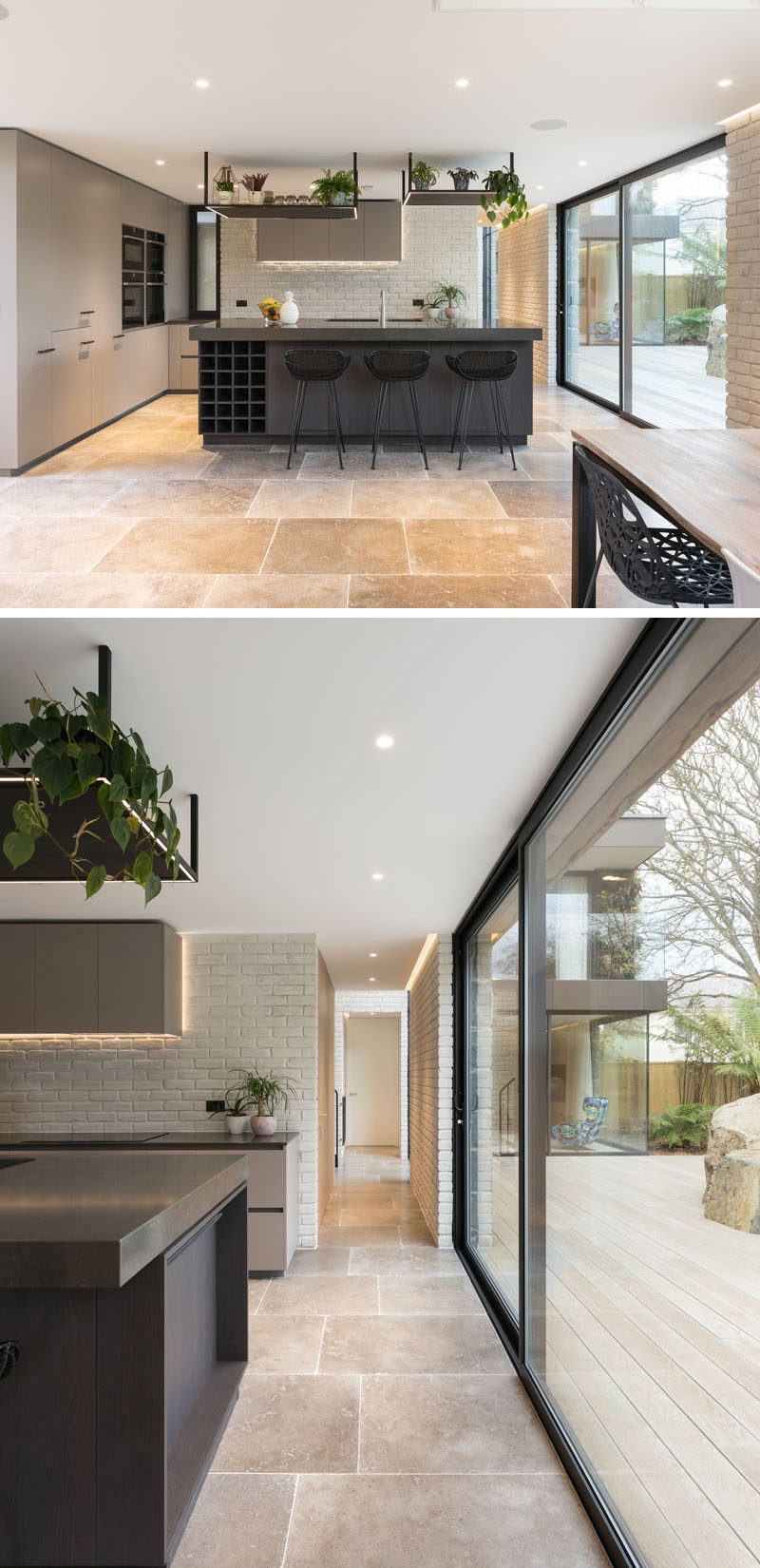 ---
Behind the kitchen is a small powder room that has a reclaimed granite trough as the sink and a backlit mirror.
---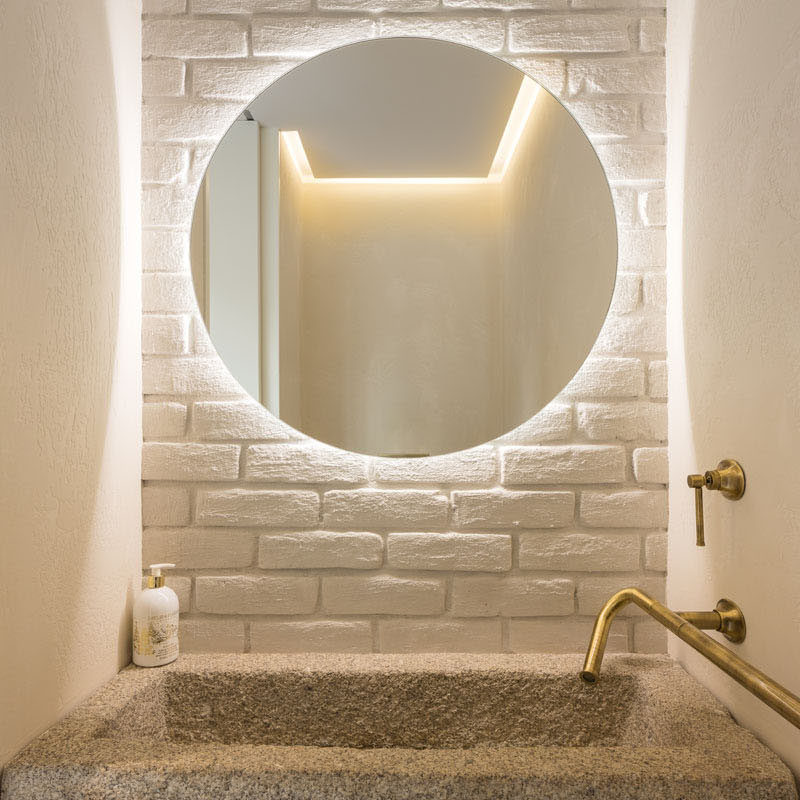 ---
A bespoke raw steel staircase leads to the first floor of the home and it sits beside a wall of locally reclaimed brick that's been coated with lime slurry.
---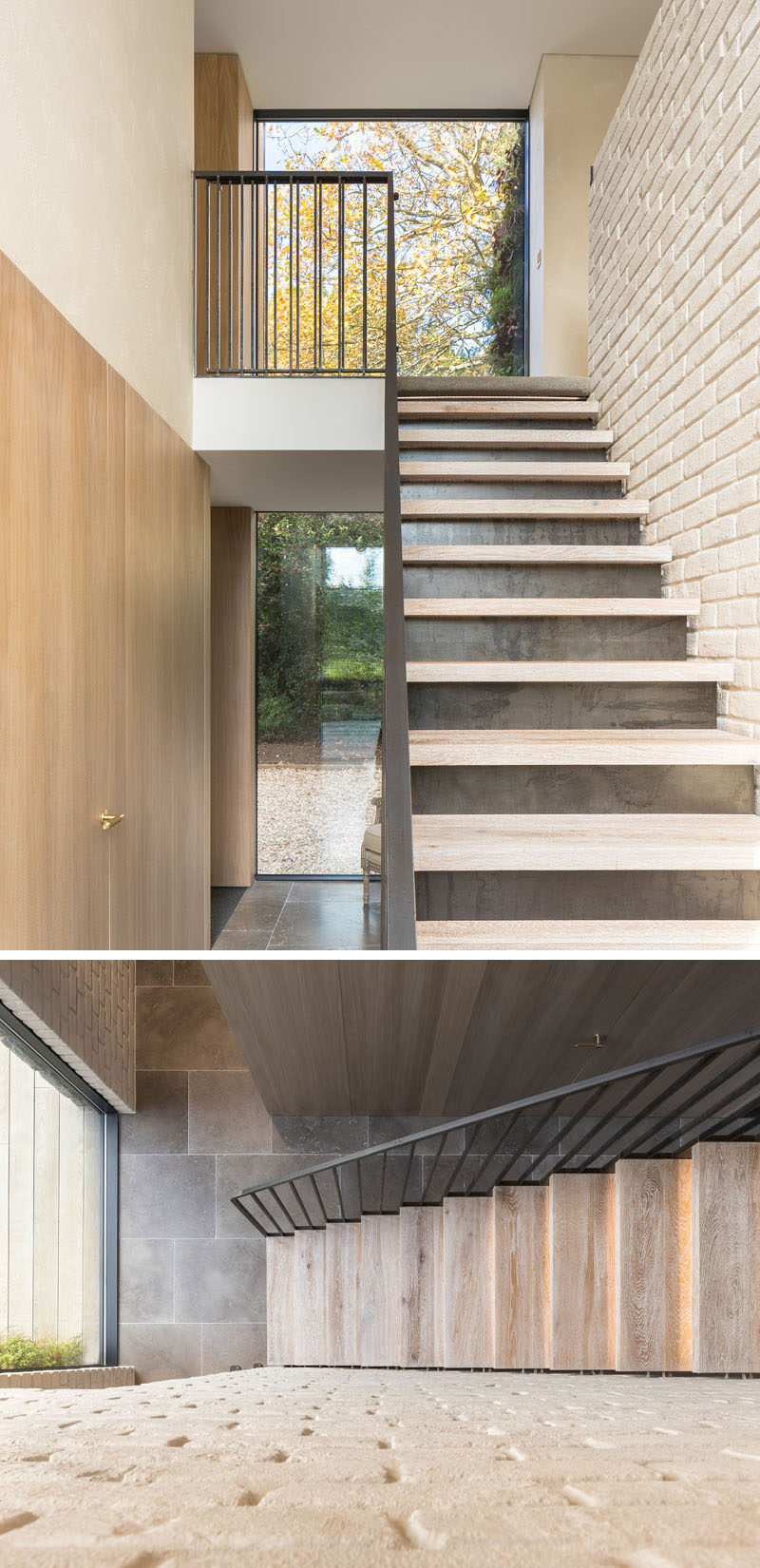 ---
At the top of the stairs, there's a hallway that leads to the master suite.
---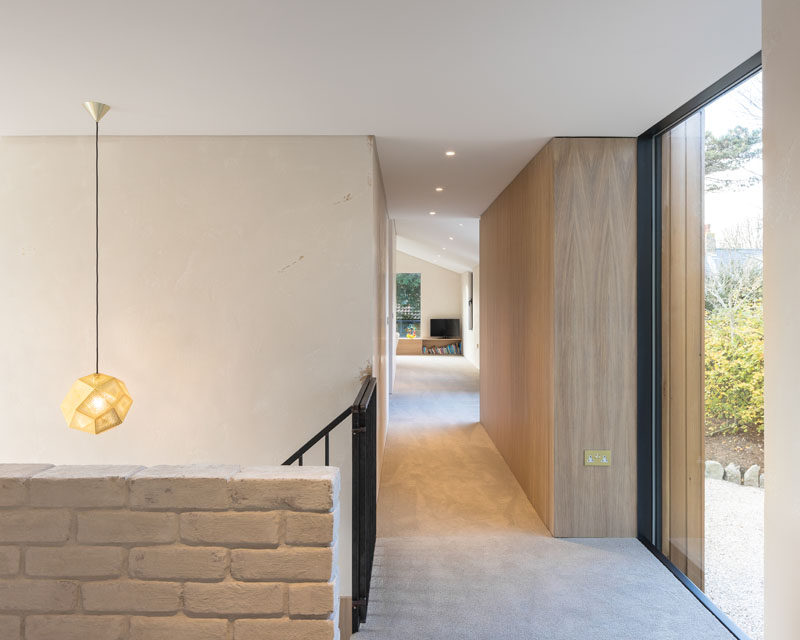 ---
In the master bathroom there's a wood accent wall behind the bed, and a sliding glass door opens up to a small balcony with views of the garden.
---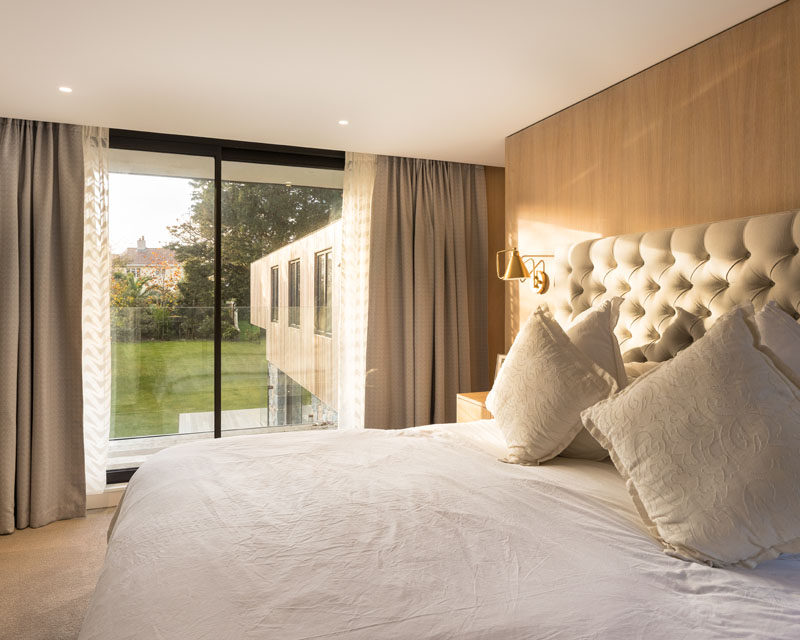 ---
In the master ensuite bathroom, there's a walk-in shower with a rainfall showerhead, and above the mirror on the wall there's hidden lighting to create a calm ambiance.
---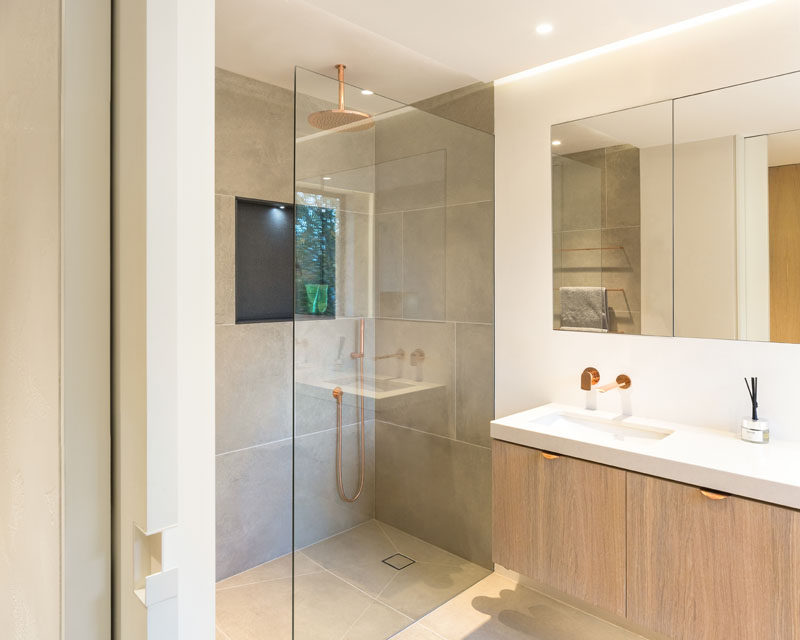 ---
In the toilet area of the bathroom, a skylight provides natural light to the small space.
---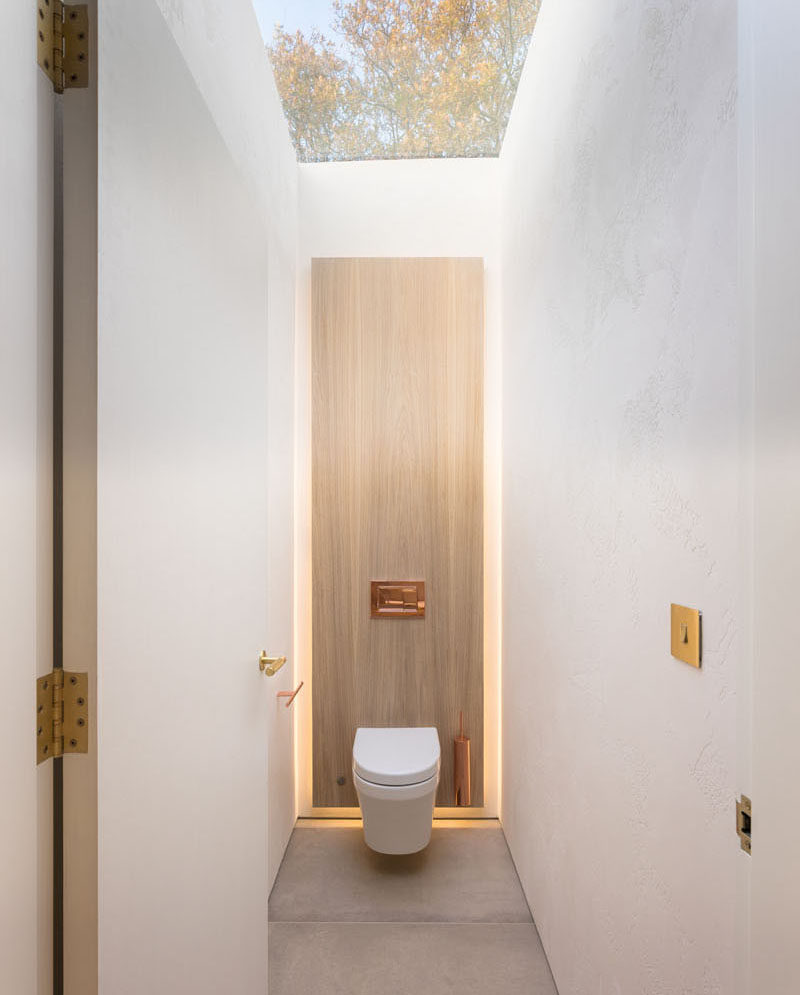 ---