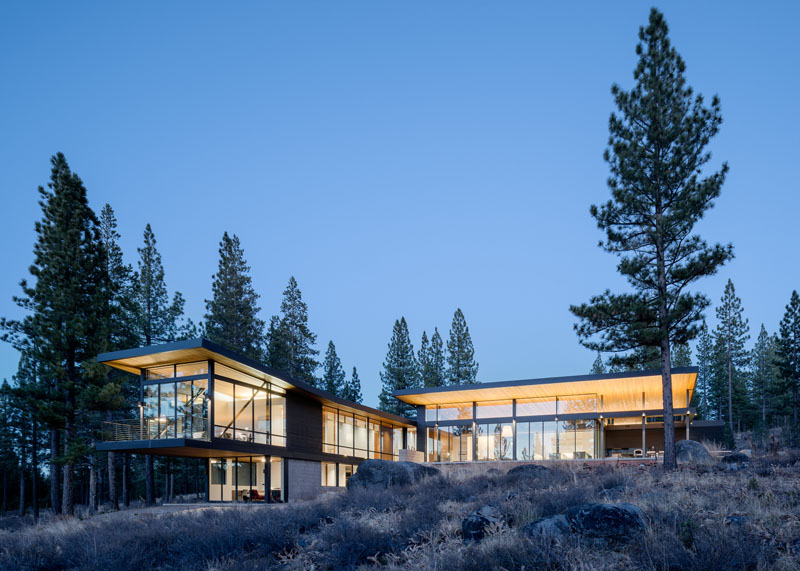 John Maniscalco Architecture has designed an L-shaped modern house in the Martis Valley, near Lake Tahoe, California. The house has been placed in an alluring landscape surrounded by nature. Stained cedar, zinc roofing, and concrete are the main materials used for this contemporary home.
A curved driveway leads to the front of the mostly wood house. Dark in color, the exterior of the home camouflages with it's surroundings creating extra privacy.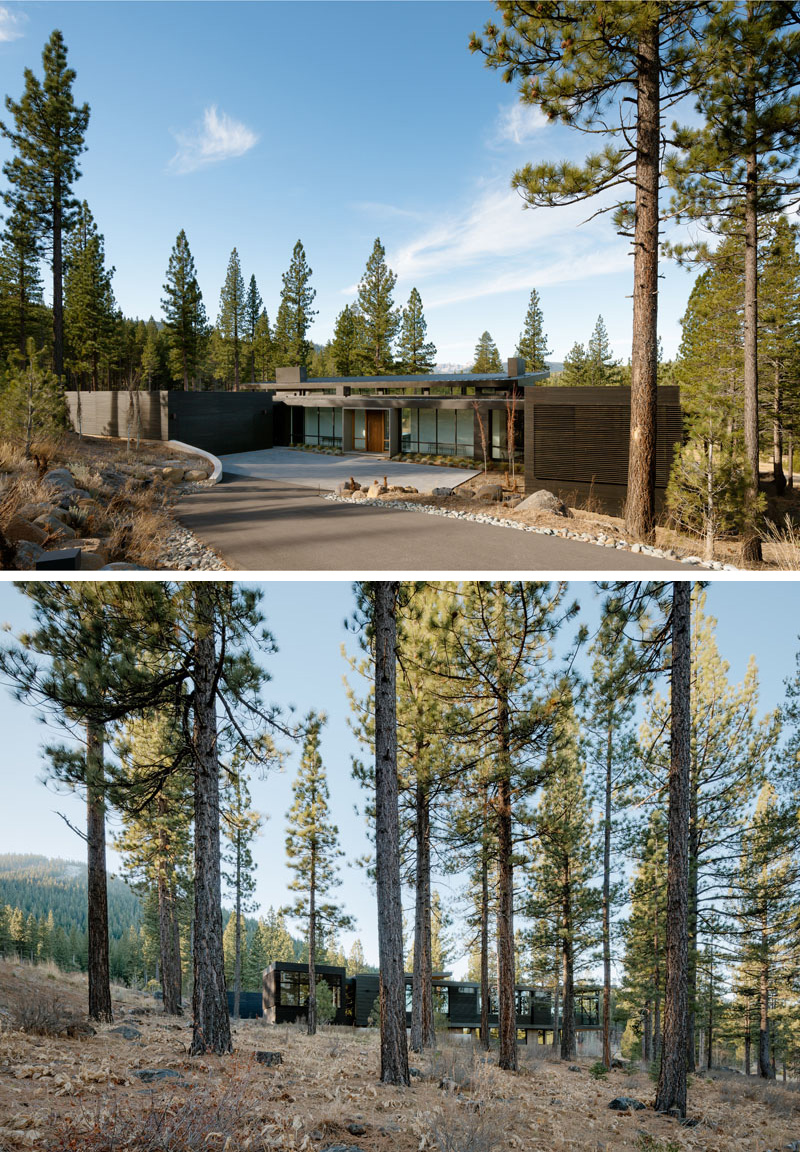 ---
The house features large windows and a wood upward sloped roof with hidden lighting, allowing for breathtaking views of the surrounding landscape.
---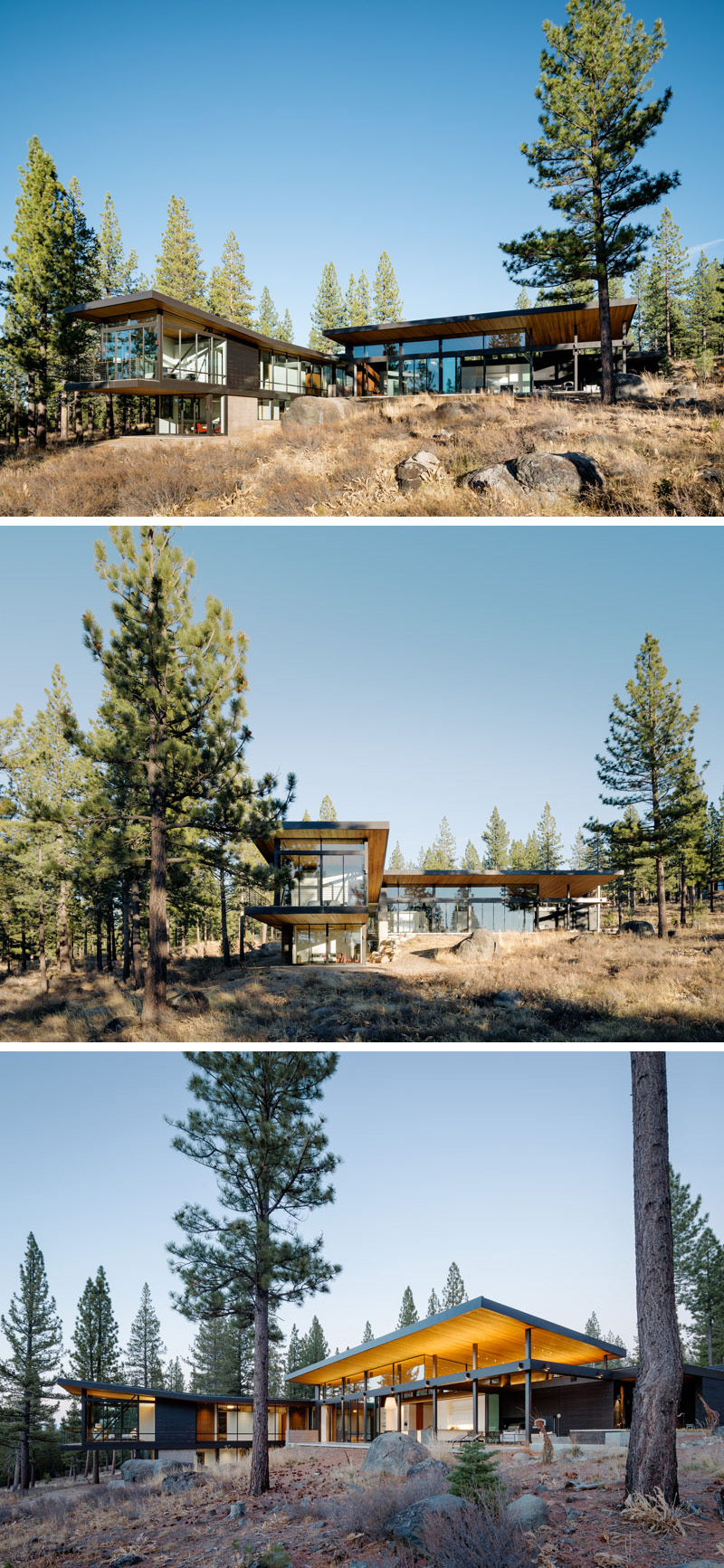 ---
The main floor opens up to an outdoor area with hot tub, surrounded by a concrete patio with multiple seating arrangements, making this space a great spot to lounge and enjoy the outdoors.
---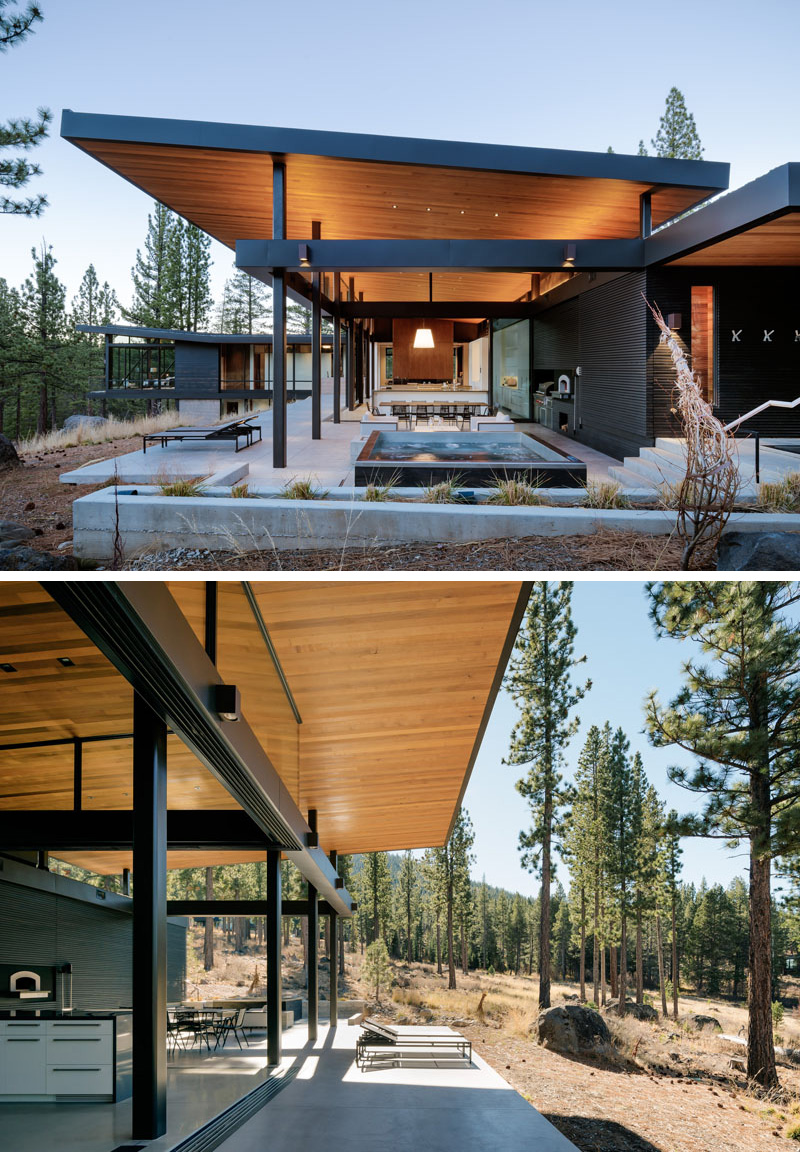 ---
Behind the hot tub, a soaking tub can be used.  A black metal screen can be unveiled to create extra privacy when needed.
---

---
A wood sliding door behind the soaking tub can be opened and closed as an entrance to the sauna. Light wood lines the sauna, which has plenty of space with bench style seating.
---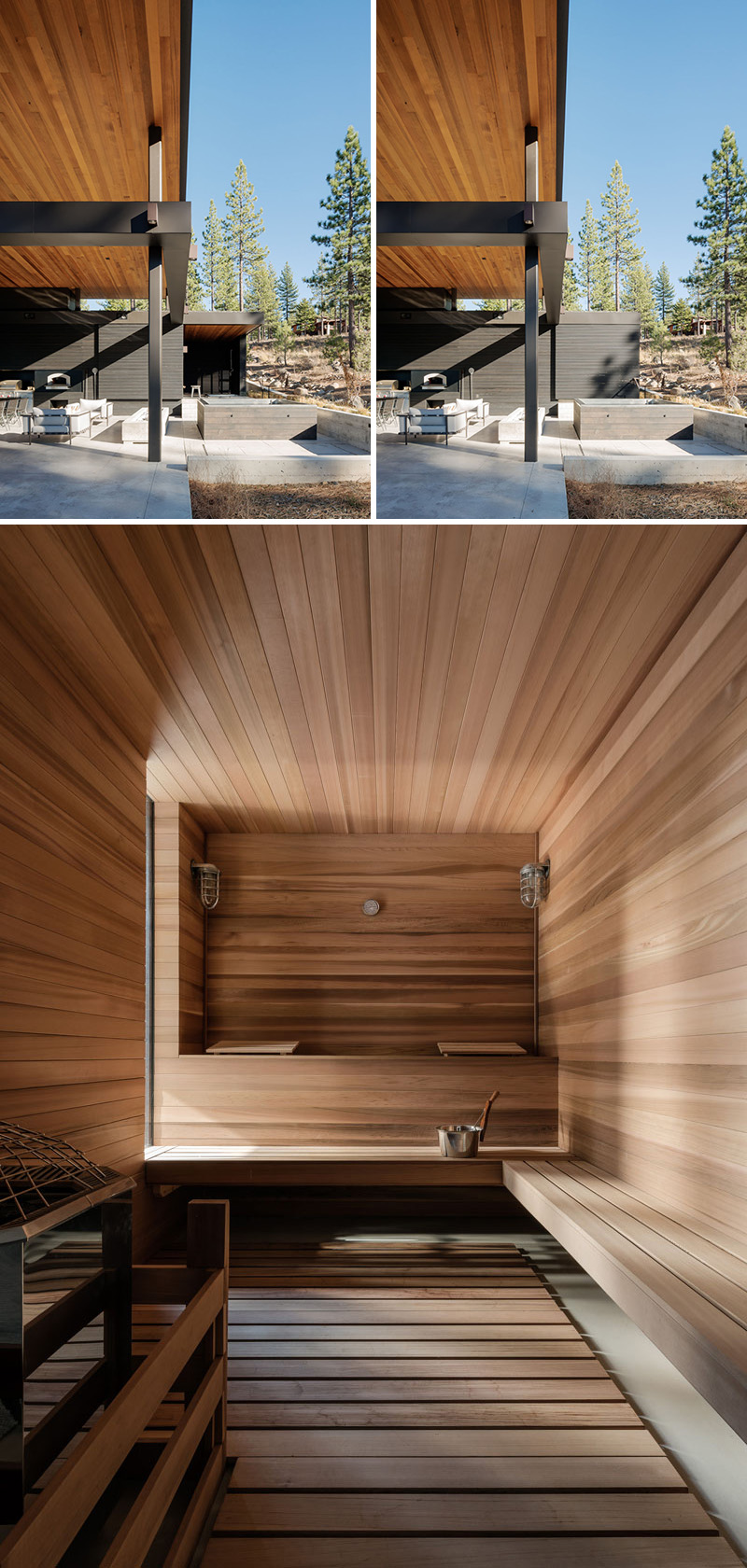 ---
On the patio, there's a long rectangular concrete firepit, a large metal table for dining, and two white upholstered sofa chairs, providing plenty of seating while eating dinner or using the outdoor pizza oven. A glass sliding wall can be used to separate this space from the kitchen inside.
---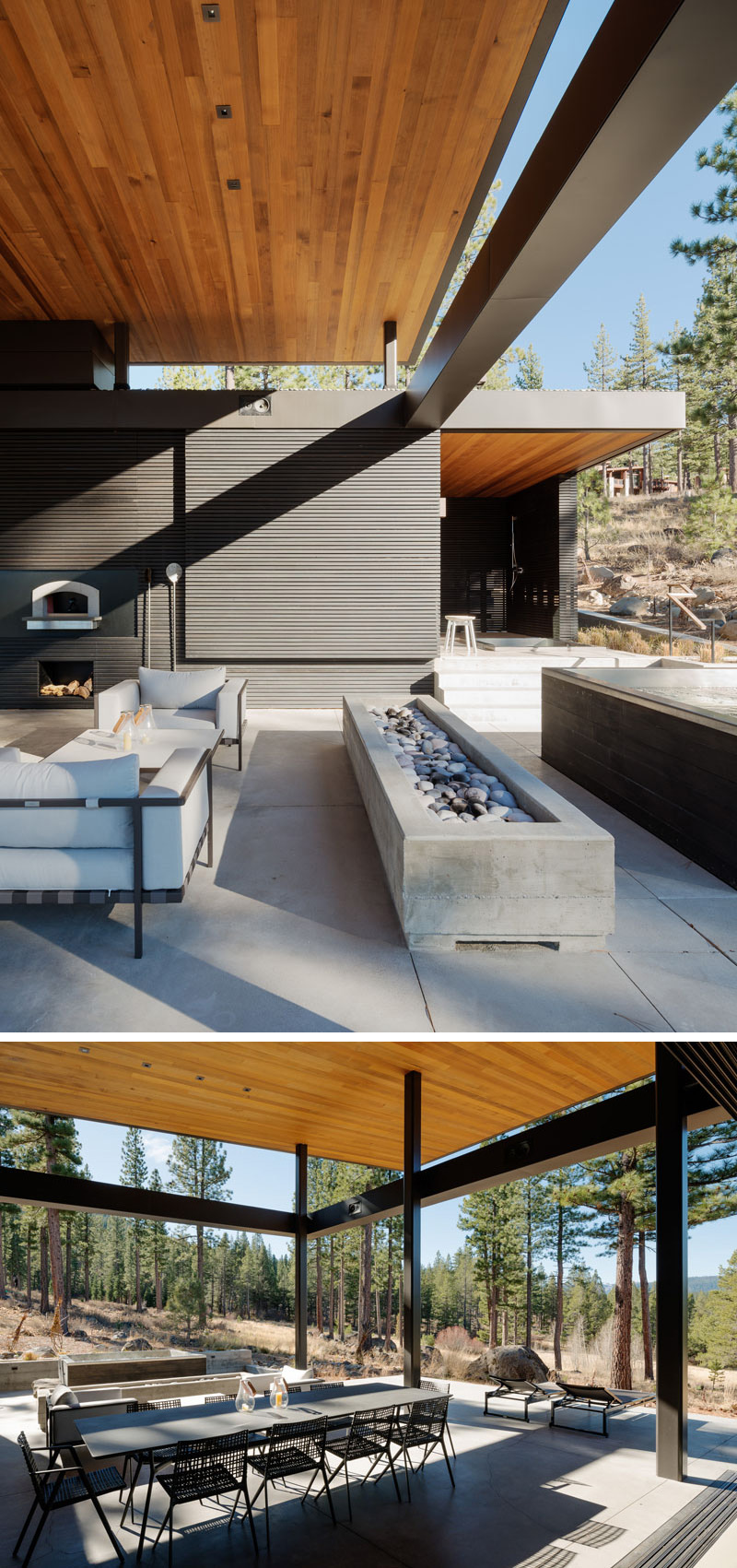 ---
Heading inside is the kitchen that consists of three large white islands with grey countertops. The stained cedar ceiling stands out above the concrete floor, while white cabinetry sits below a set of clerestory windows, providing even more light to the open space.
---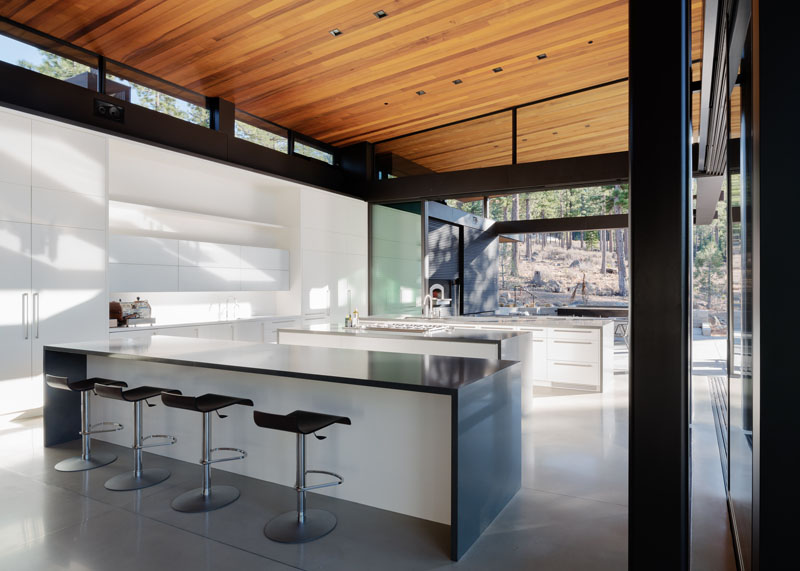 ---
An oval dining table sits below a large white pendant light, and separates the kitchen from the living room. Floor-to-ceiling glass walls give an expansive view of the terrain outside while eating.
---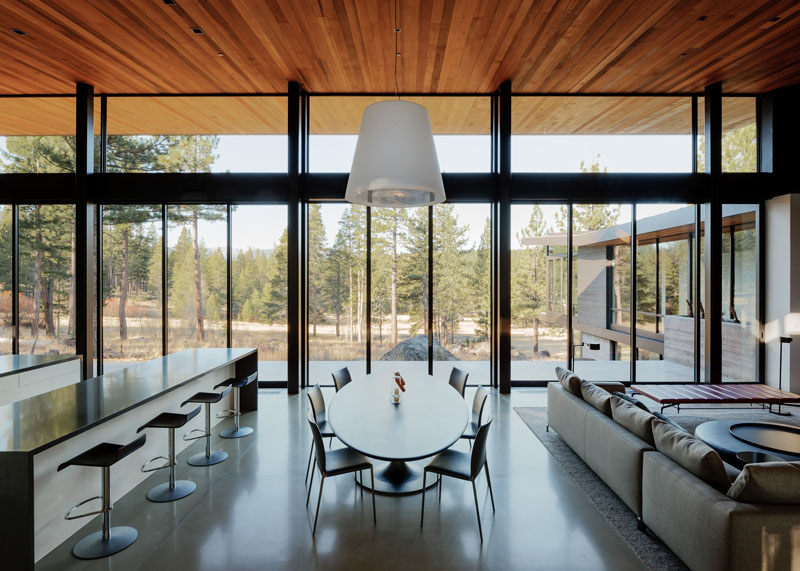 ---
A black steel fireplace and a wood accent wall are the focal point of the living room, and separates two hallways on either side that lead to the rest of the home.
---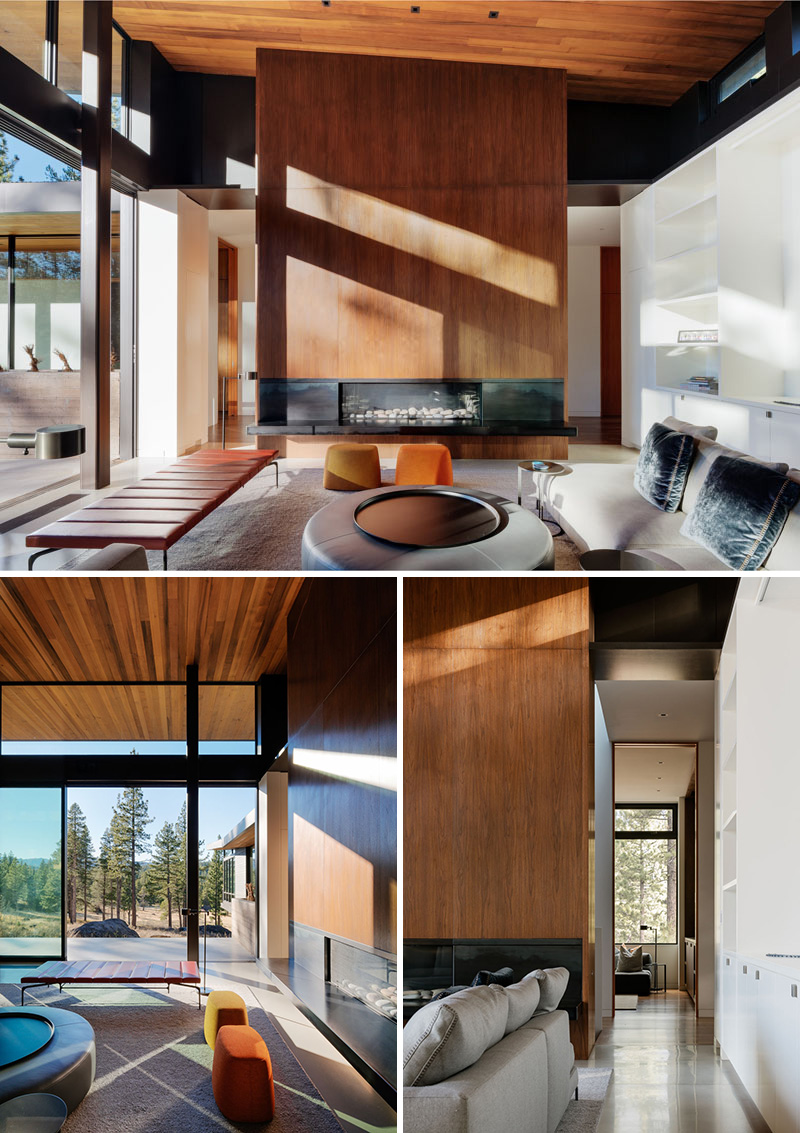 ---
A floor-to-ceiling wood bookcase lines the hallway that leads to the home office. Large windows, and various furniture allow for this office to be a great working space.
---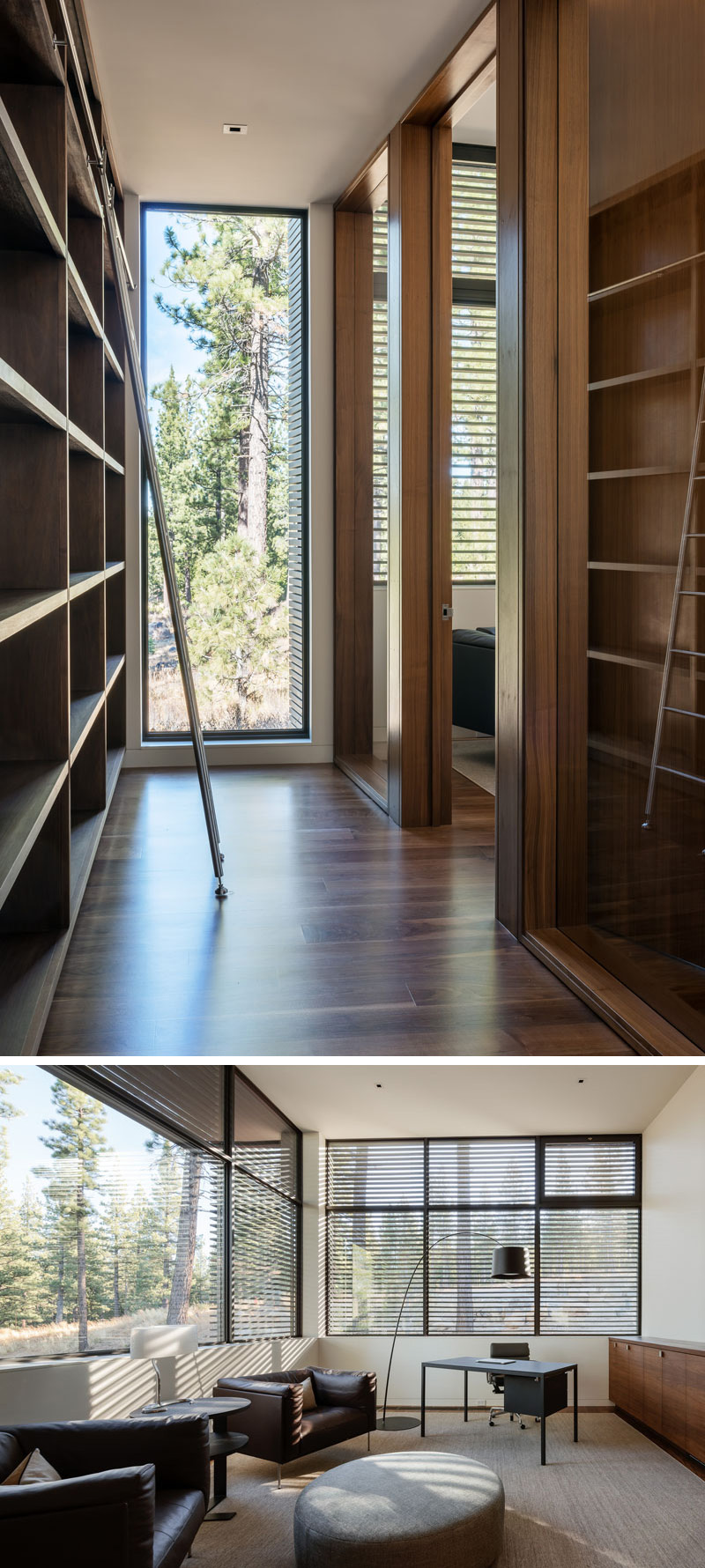 ---
Large glass windows line this hallway that leads to the master bedroom, creating the illusion of walking in the forest.
---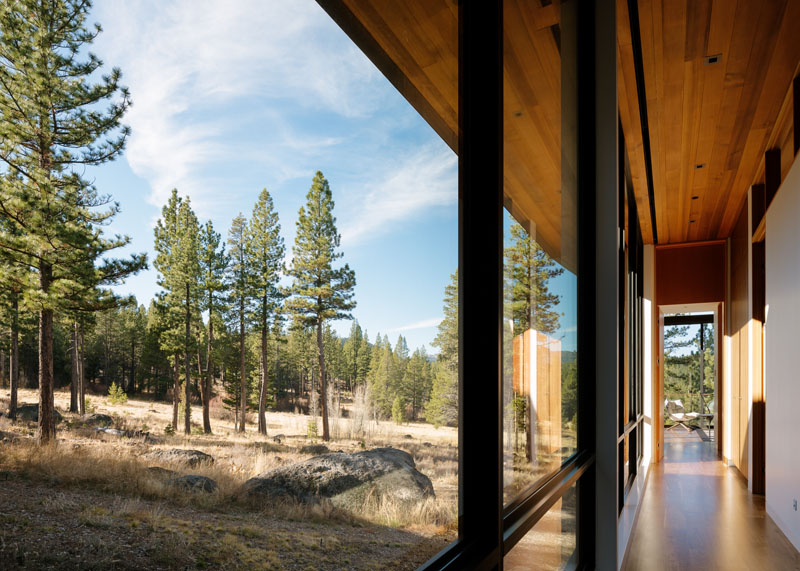 ---
Decorated in white and light gray, the master bedroom with a wood ceiling, is surrounded by the same large black framed windows throughout the house.
---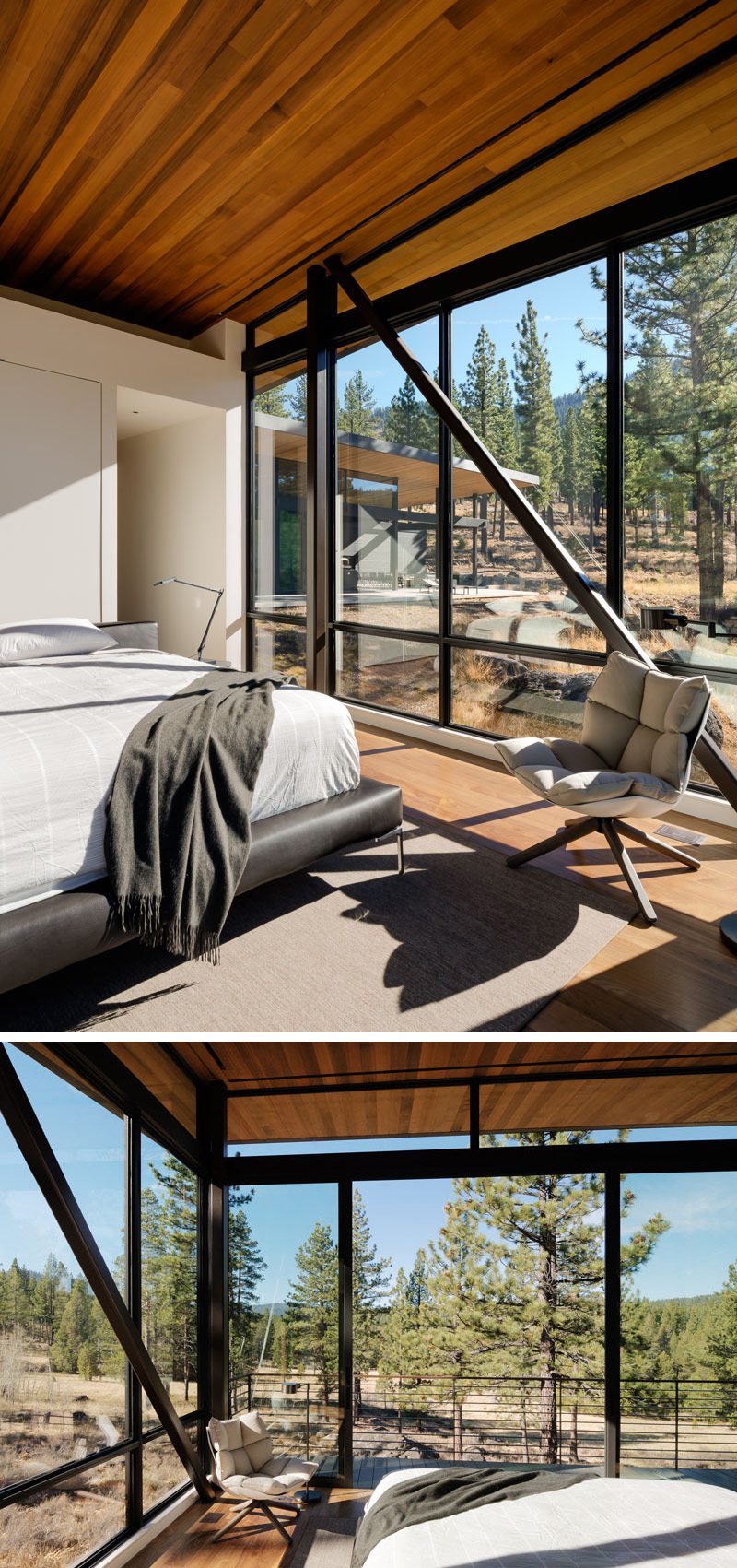 ---
Another bedroom located on the lower floor of the house, has large sliding glass doors that open up to a small private patio.
---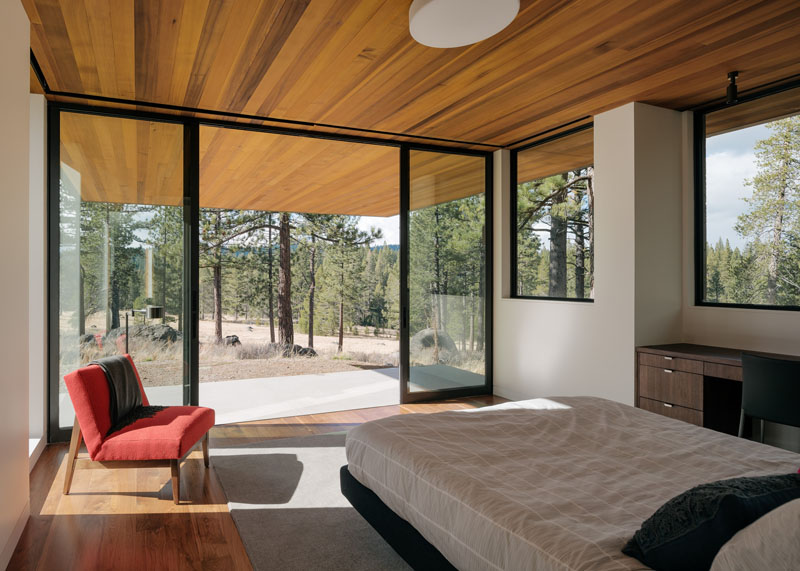 ---
To fully understand the design of the house, here is the floor plan.
---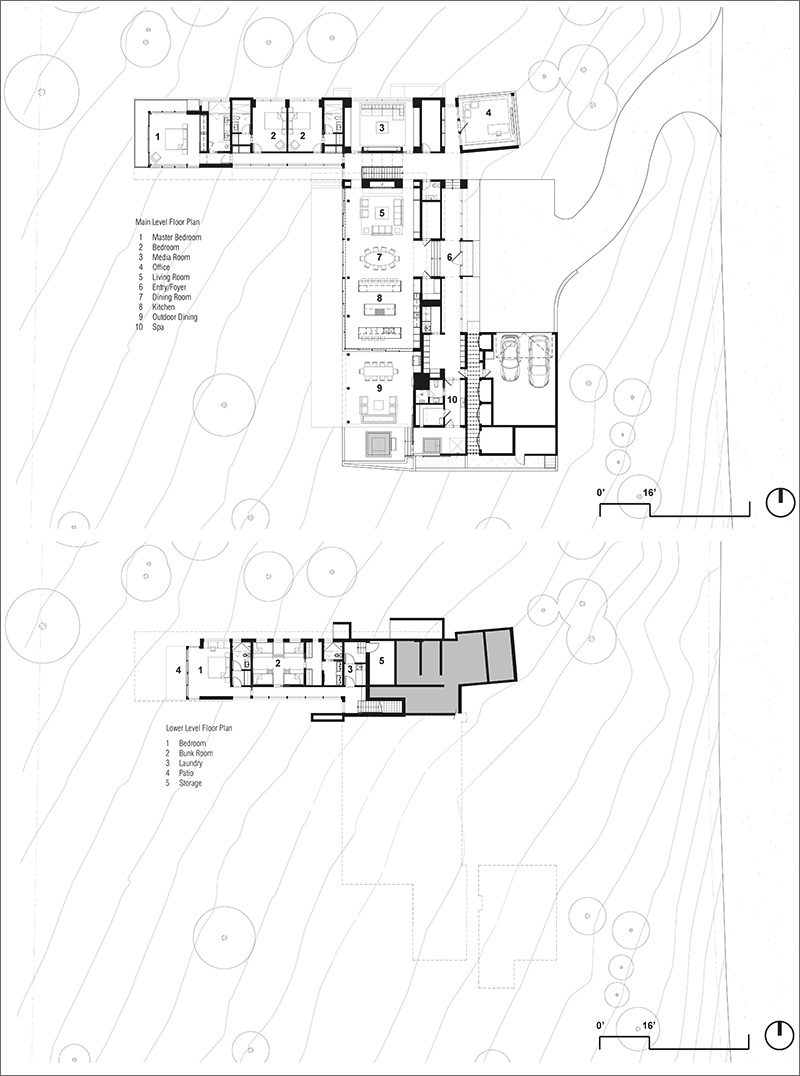 ---