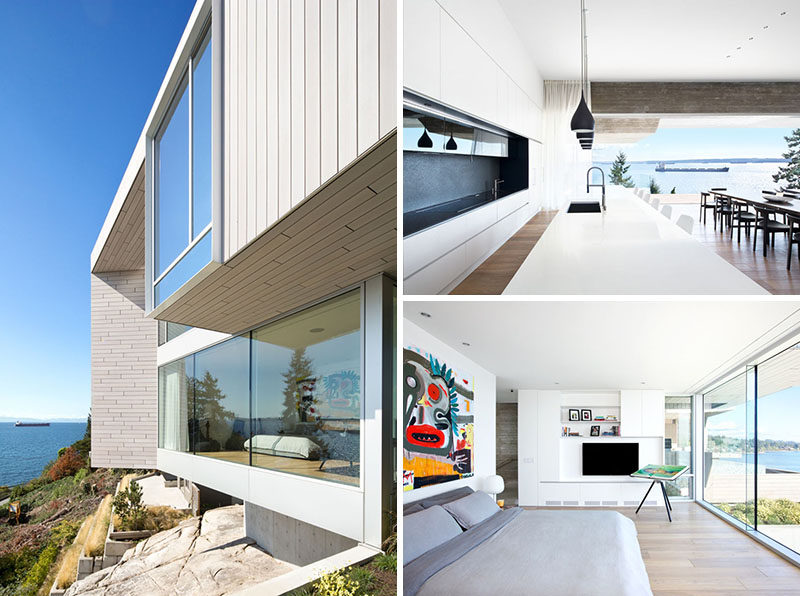 Mcleod Bovell Modern Houses have designed this mostly concrete split-level home in Vancouver, Canada, that overlooks the ocean.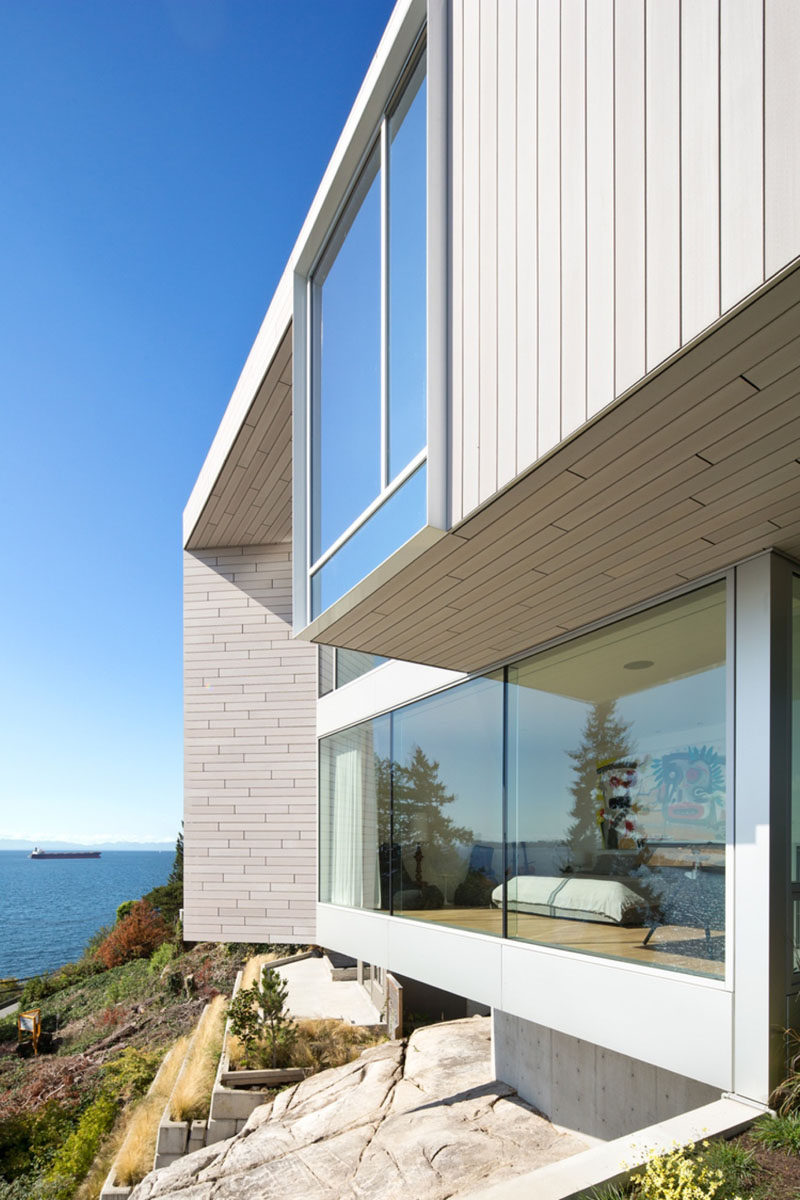 ---
Concrete steps from the front of the house leads you down to the front door and entryway. Large glass windows provide a glimpse inside.
---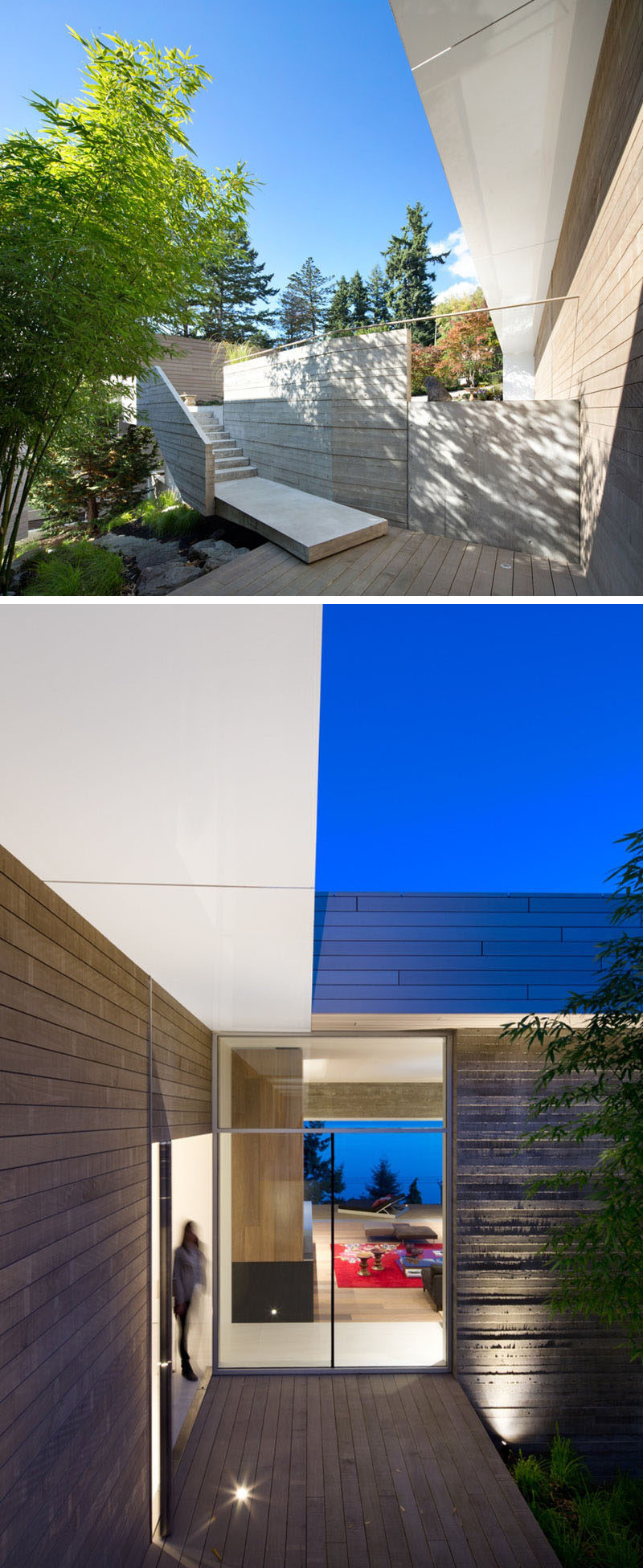 ---
In the living room, a low profile sofa and dark rug define the area, while the television is is tucked into a cabinet.
---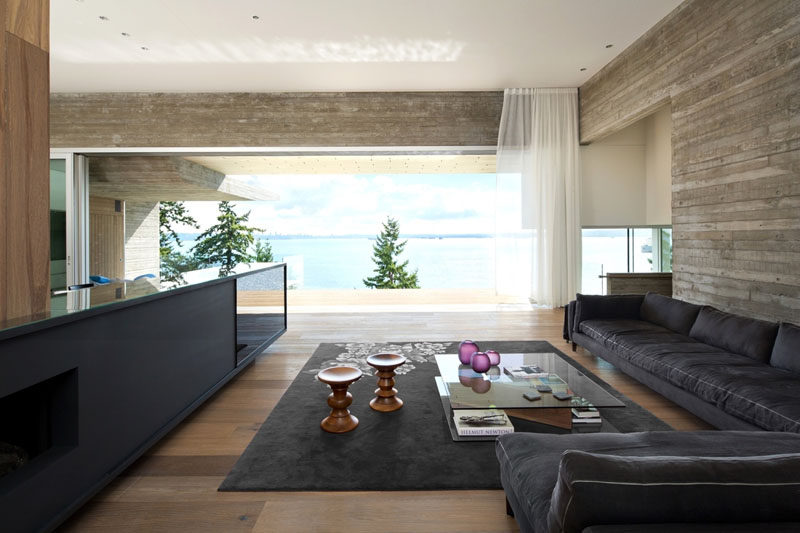 ---
On the other side of the of the cabinet is the dining room with a live-edge wooden table surrounded by black dining chairs, and the kitchen, with bright white cabinetry, a central island lit with pendant lights and a dark grey and black backsplash.
---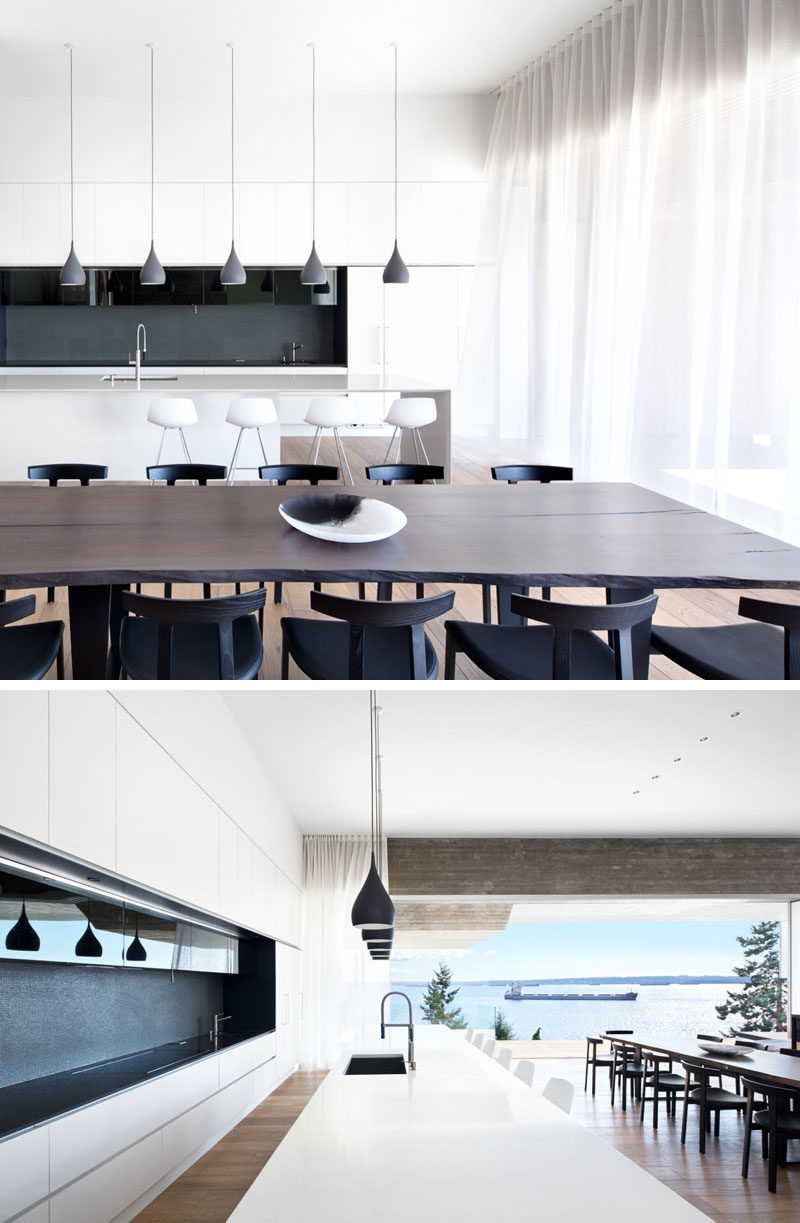 ---
Both the living and the dining/kitchen areas open up to a picturesque ocean view, and a wooden deck expands out into a concrete platform with a small built-in firepit.
---

---
Stepping down from the concrete platform is a small swimming pool, and below the pool with a 40 foot elevation drop is the rear garden.
---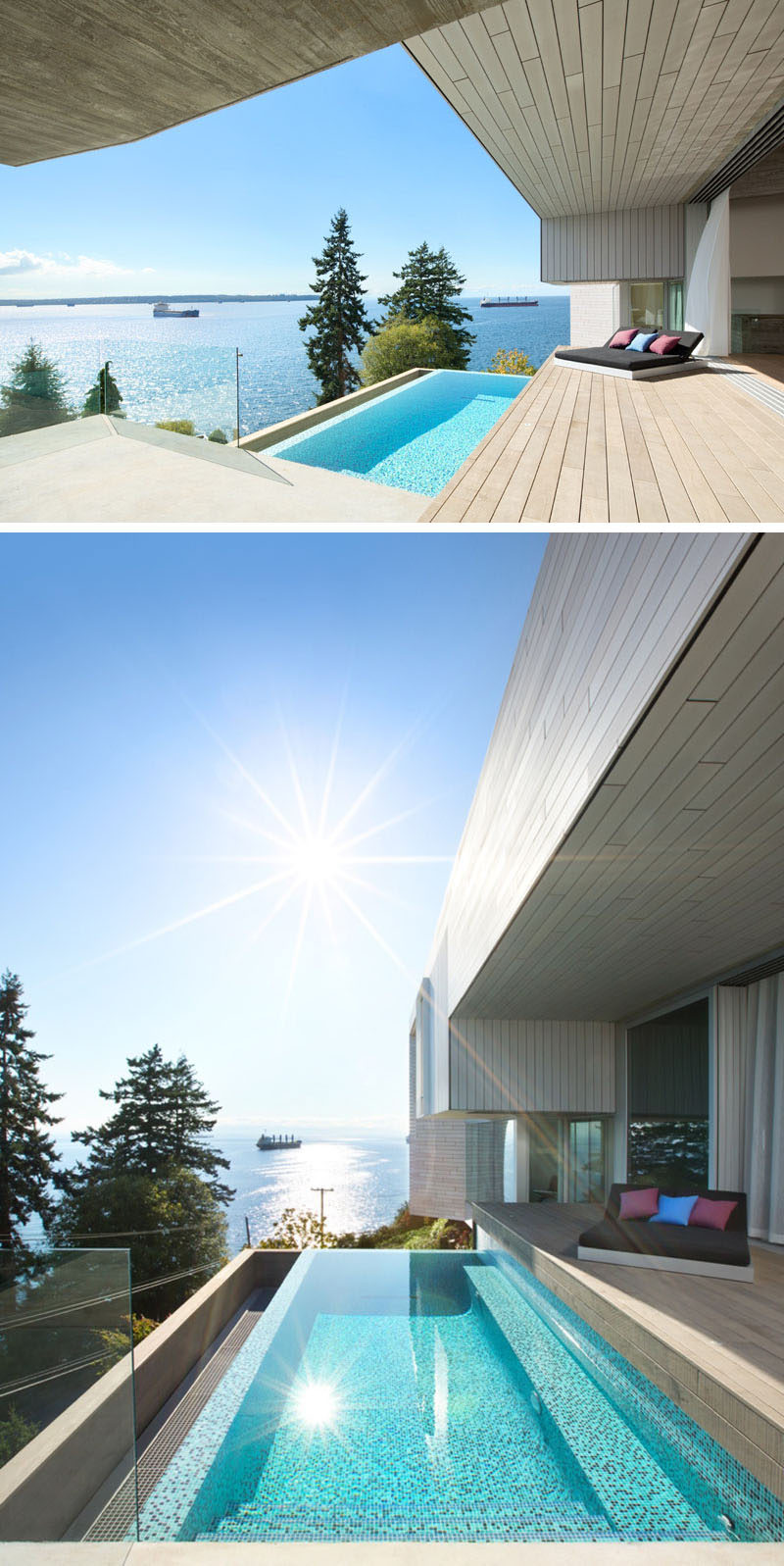 ---
Here's a look at one of the bedrooms that has large floor-to-ceiling windows, wide plank oak flooring and built-in shelving. A large painting above the bed adds a pop-of-color to the mostly-white room.
---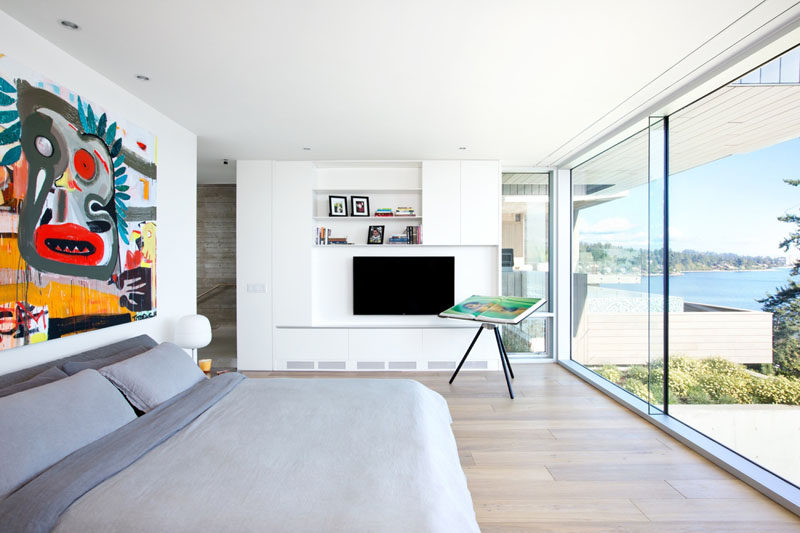 ---
Board formed concrete used on the interior of the house mimics the texture of the wood siding on the exterior, and you can really it when you look down at the stairs, that are also made from concrete, however they are warmed up with carved wood handrails.
---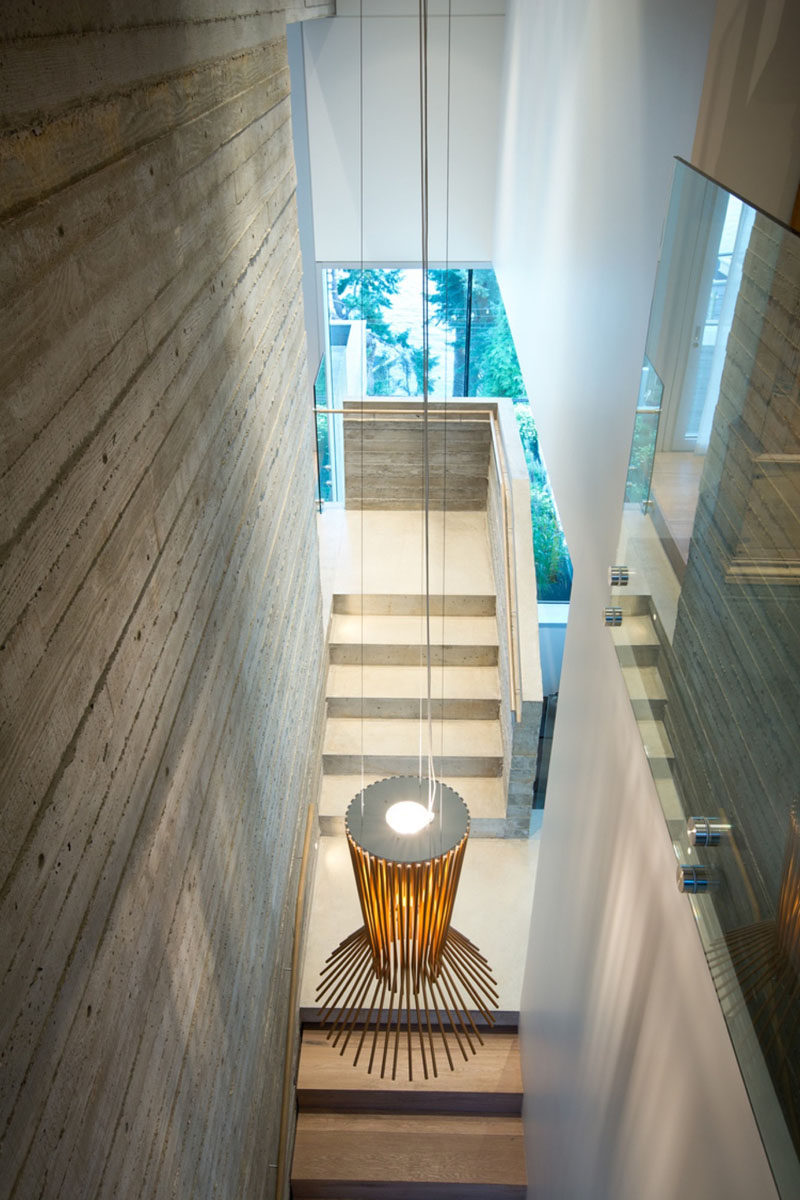 ---
Under the stairs and on the lower floor of the home, is a home office or music room, that features a small kitchenette. A large window filling the room with natural light makes sure the space doesn't feel dark and small.
---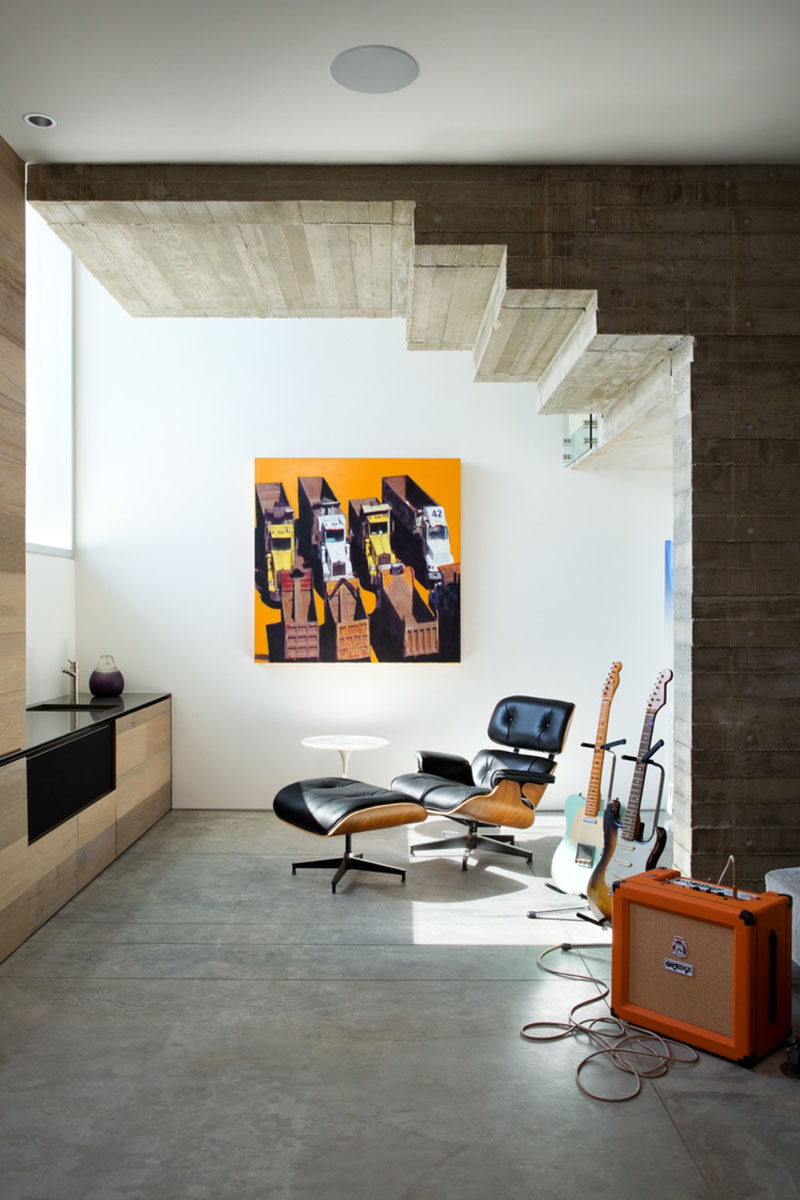 ---
Back outside, here's another angle of the exterior of the house that shows the concrete foundation, and the wood siding that overhangs it.
---