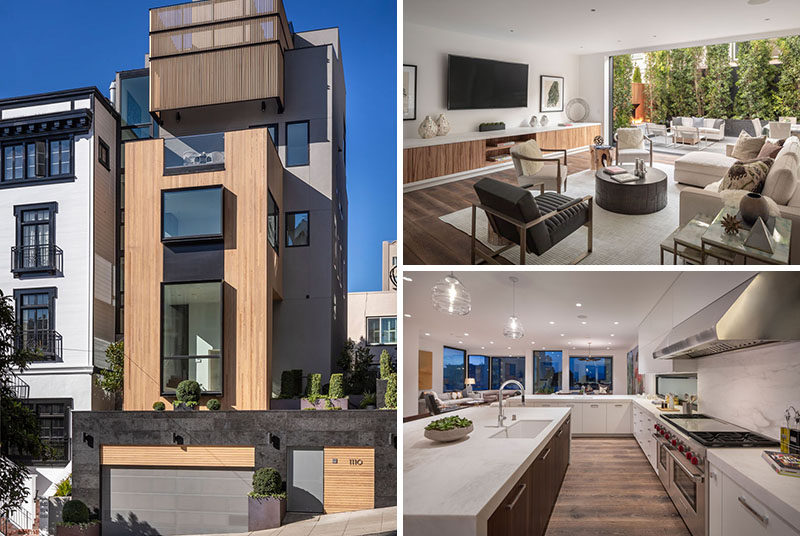 Originally designed by architect, Stanley Saitowitz, and updated by Jeff Burris, of Studio 12 Architecture, the Russian Hill Residence in San Francisco, spans four floors and features rare Siberian Larch that wraps around the facade.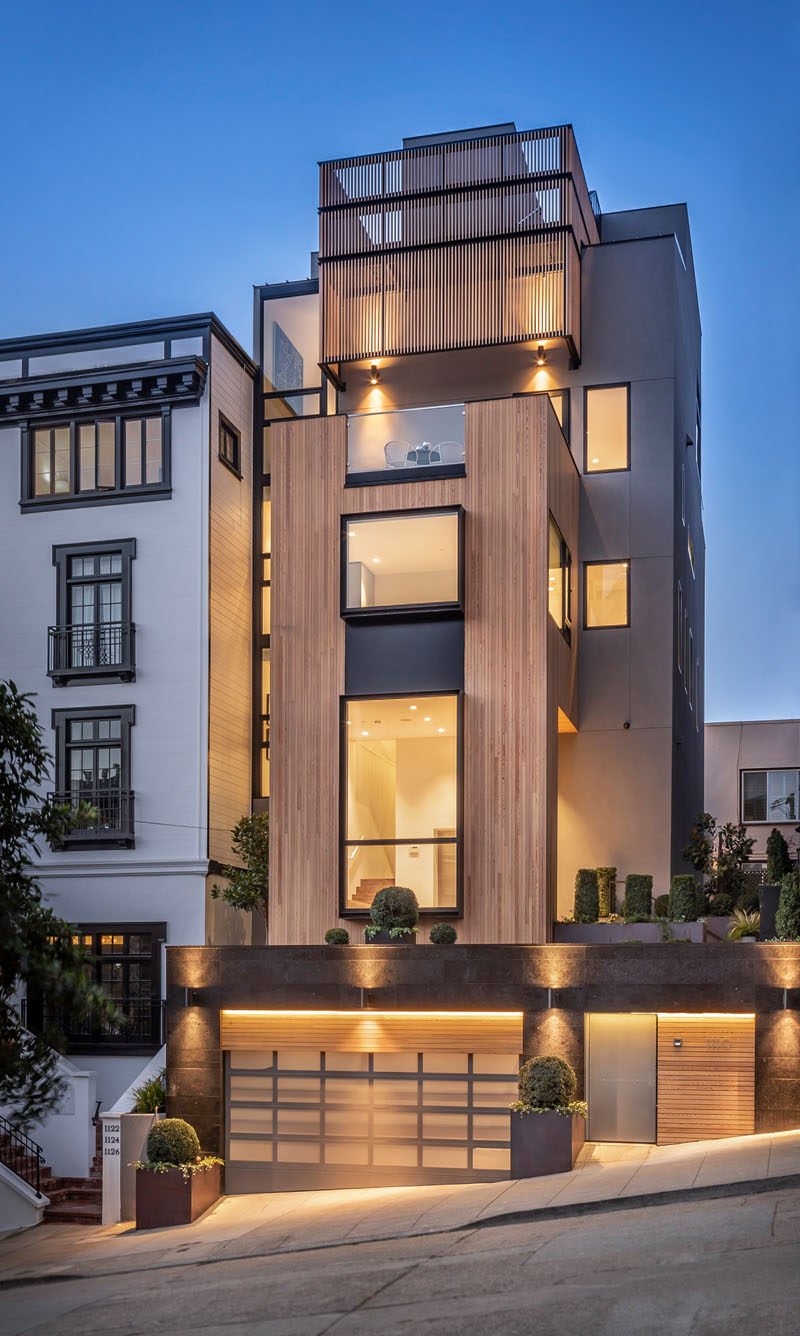 ---
A small wood lined alcove welcomes visitors to the home, while just inside is a small hallway that leads to the great room.
---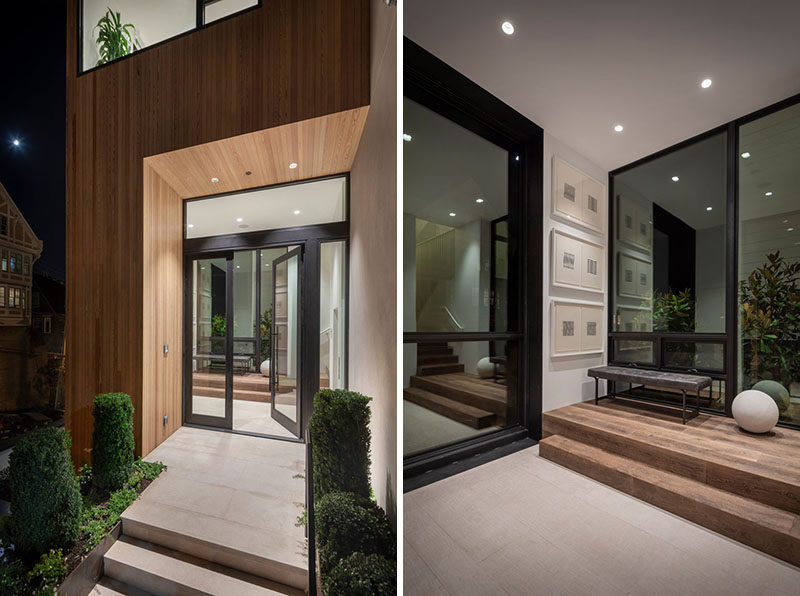 ---
Featured throughout the home are a wide plank, long dimension engineered wood floors, that help to create a seamless appearance. A wine room with a pivoting glass door is located next to a closet and bathroom.
---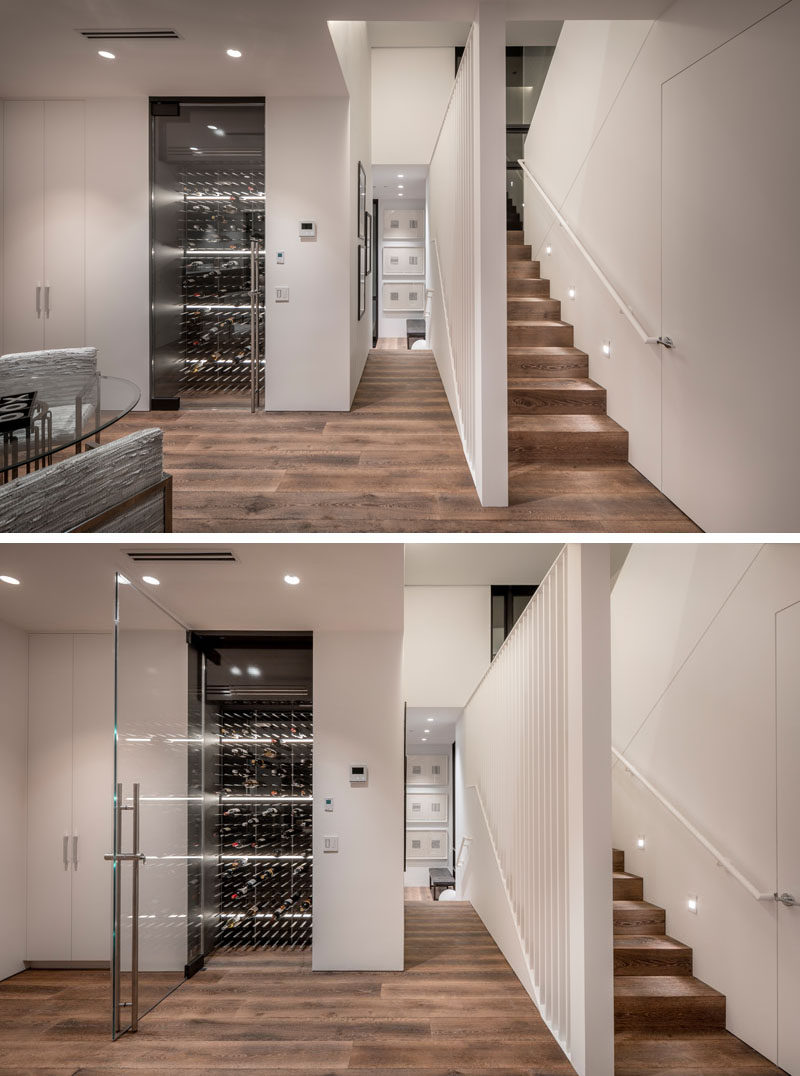 ---
The foyer opens up to an oversized great room with floor-to-ceiling windows that open to provide access to a patio. Red Gum was selected as an accenting wood on the first floor, and is used on the cabinetry that runs along the wall.
---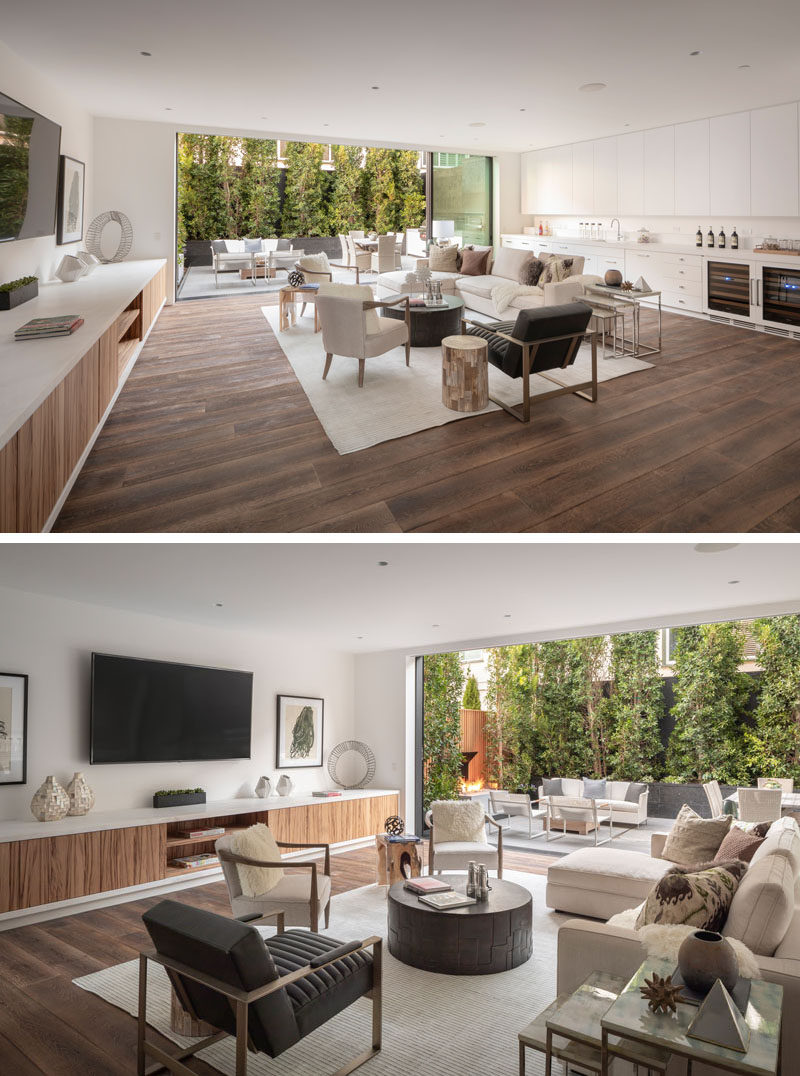 ---
The patio is poised for entertaining, with an outdoor dining area and lounge. Beside the seating area is a remote controlled fireplace, creating a space that can be used during the day and into the night.
---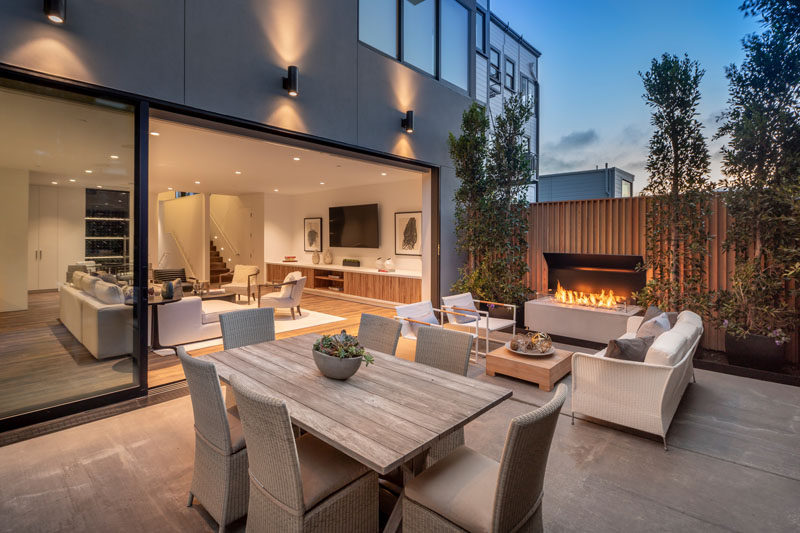 ---
The second floor is dedicated to three of the four bedrooms, including the first master bedroom.
Sinker Cypress (a type of wood that's harvested from logs that lay on river bottoms for hundreds of years) has been used to create cabinets in the bedroom. This material is extremely unique, adding a comforting texture and color along with an interesting history.
---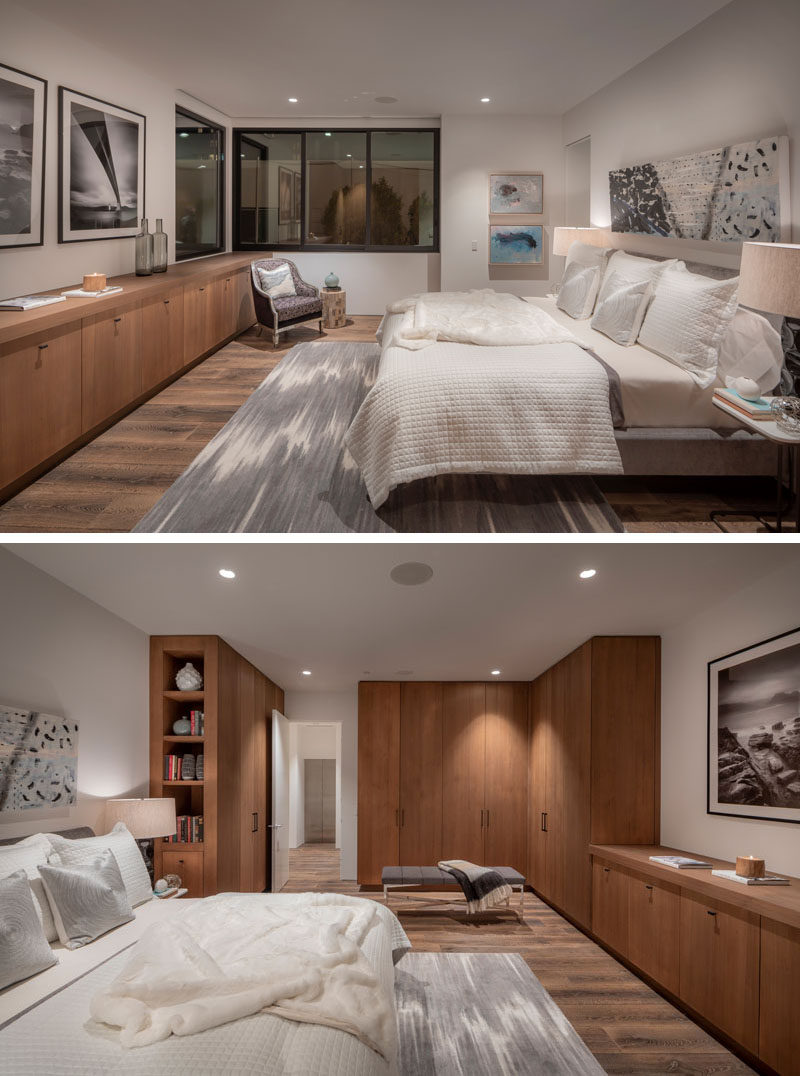 ---
In the master bathroom, the Sinker Cypress has been used for the dual-sink vanity, while a glass door separates the shower from the rest of the room, and a freestanding bathtub is located opposite the vanity.
---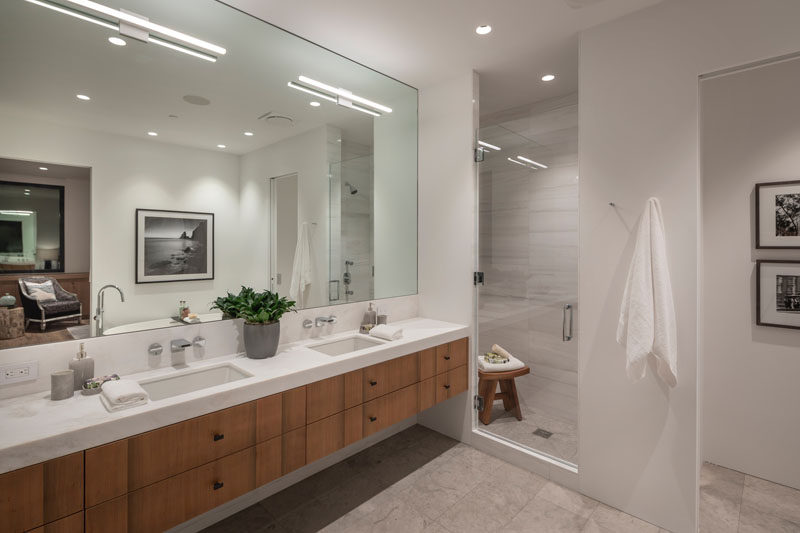 ---
On the third floor, there's an open plan kitchen, dining area, and living room. In the kitchen, glossy Calcutta Caldia countertops with "white-on-white" veining, are combined with locally harvested Claro Walnut, also known as California Walnut, to create a contemporary and bright look.
---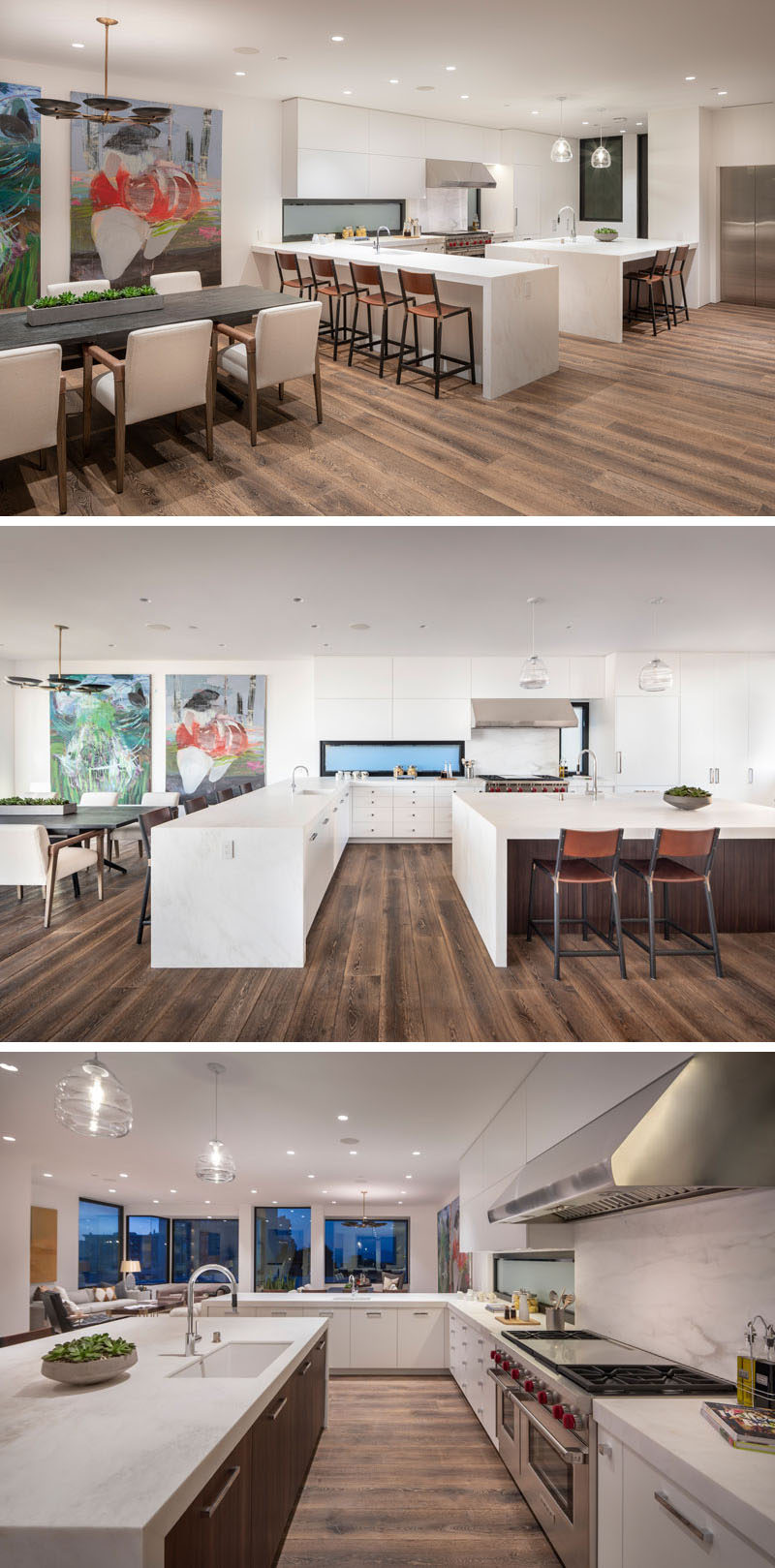 ---
The dining table is anchored in the open space by a simple yet slightly sculptural pendant light, while in the living room, windows that line the corner provide plenty of natural light.
---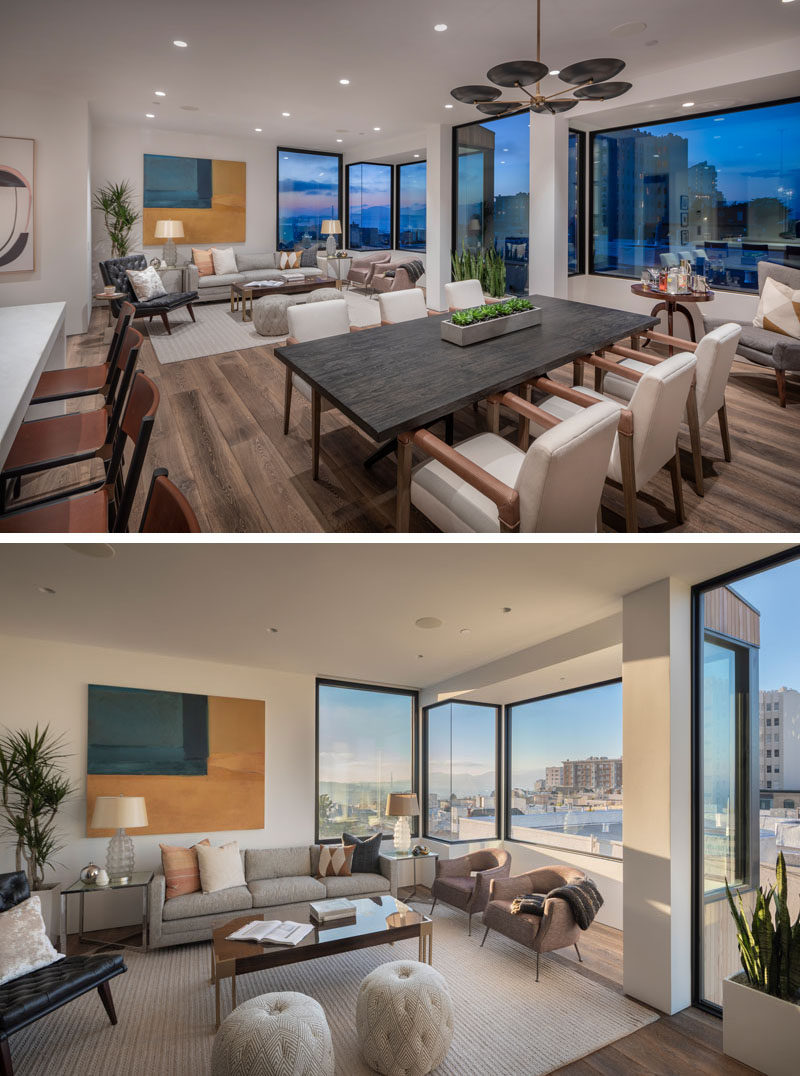 ---
The entire fourth floor of the home is dedicated to the second master bedroom, that has a large sliding glass wall that opens to a private balcony.
---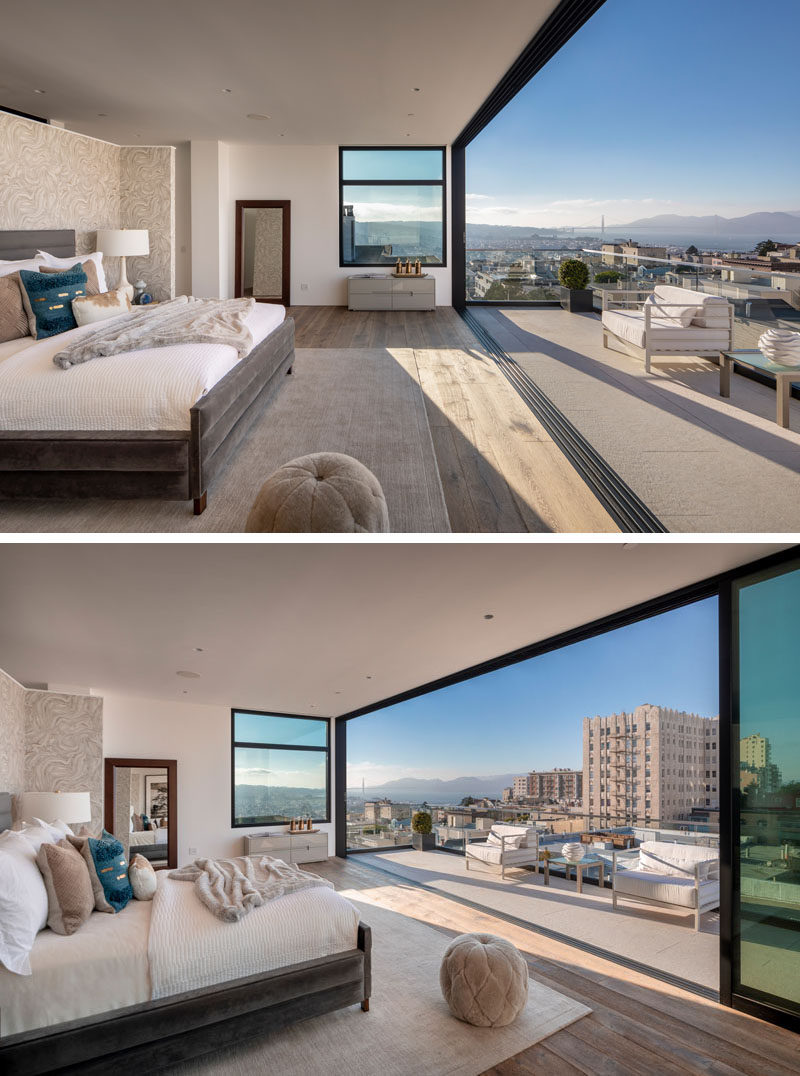 ---
In the master bathroom, a large mirror reflects the light throughout the room, while the freestanding bathtub sits against the wall, and the shower is tucked away in an alcove opposite the vanity.
---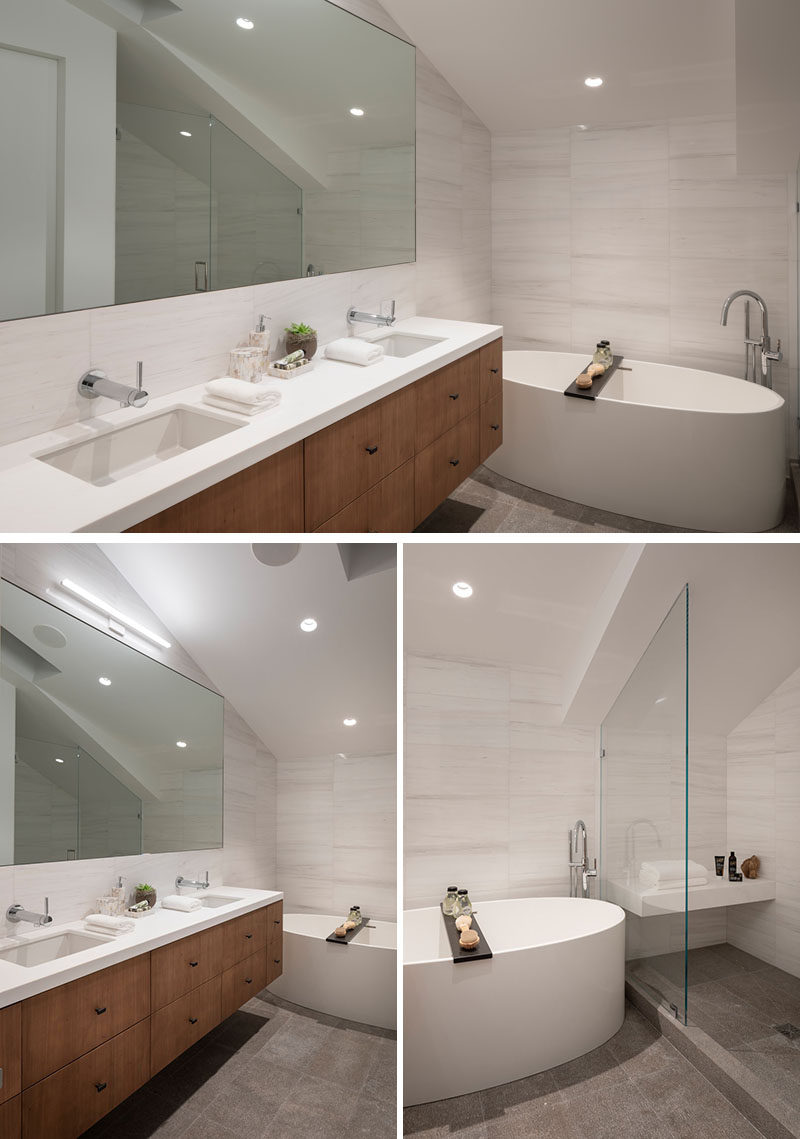 ---
Connecting all of the floors throughout the house is a bright white staircase with wood stairs and hidden lighting.
---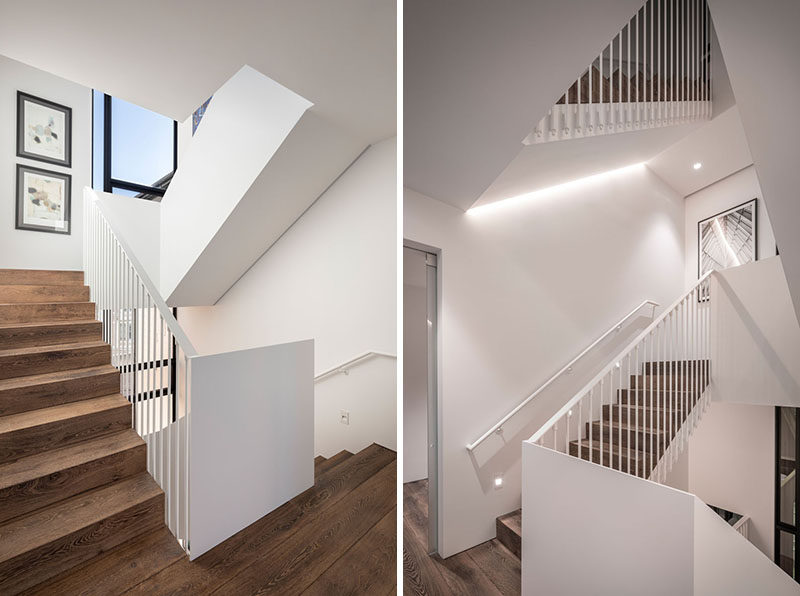 ---
The home also has a rooftop deck with 360 degree views of the surrounding neighborhood, the Golden Gate Bridge, and Alcatraz.
The home is currently listed for sale by Compass agents Rick Teed and Butch Haze.
---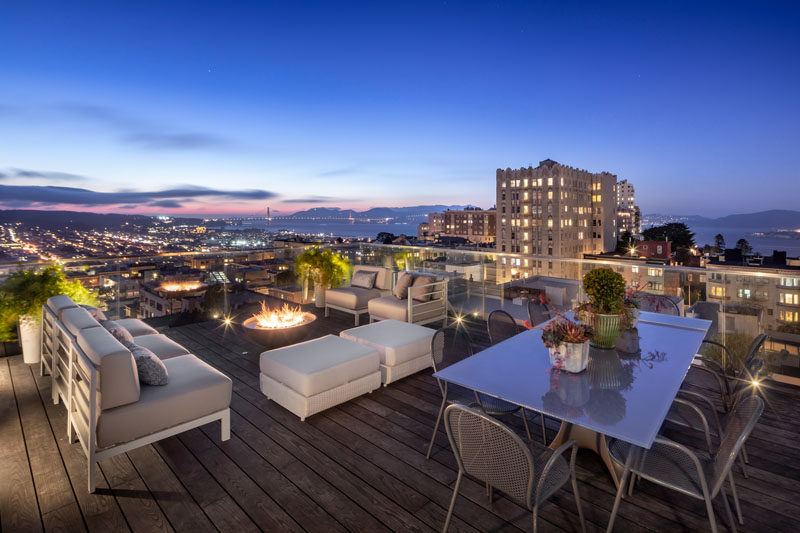 ---