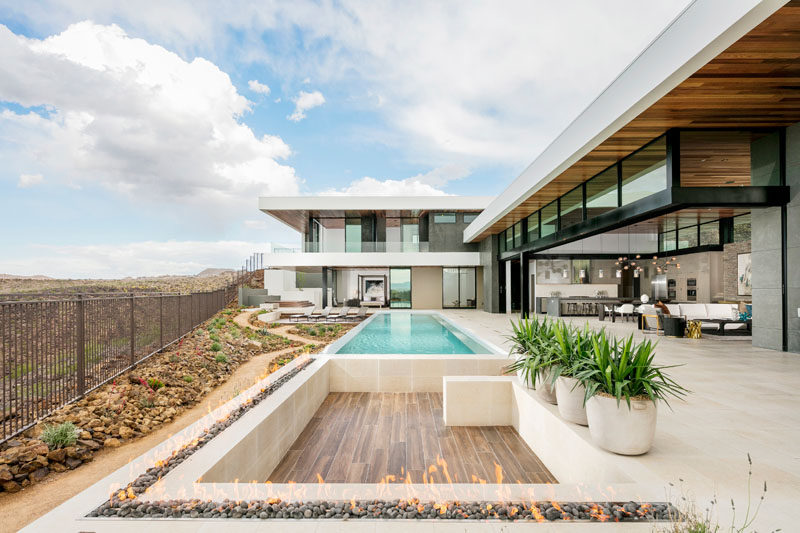 San Francisco-based SB Architects have worked together with real estate developer Henry Cheng, to complete the first of six architecturally designed houses as part of the Ascaya development that's located in the foothills of the McCullough mountain range outside of Las Vegas, Nevada.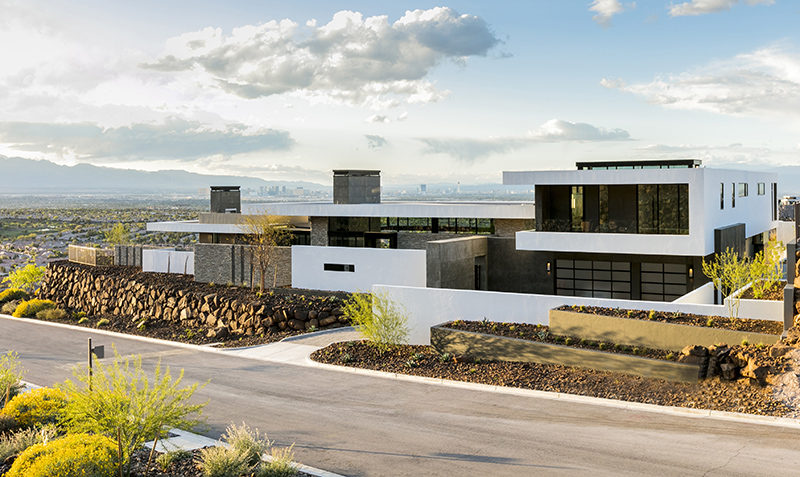 Rendering by SB Architects
---
The house, which is located on a unique triangular lot, is totally private from the street.
---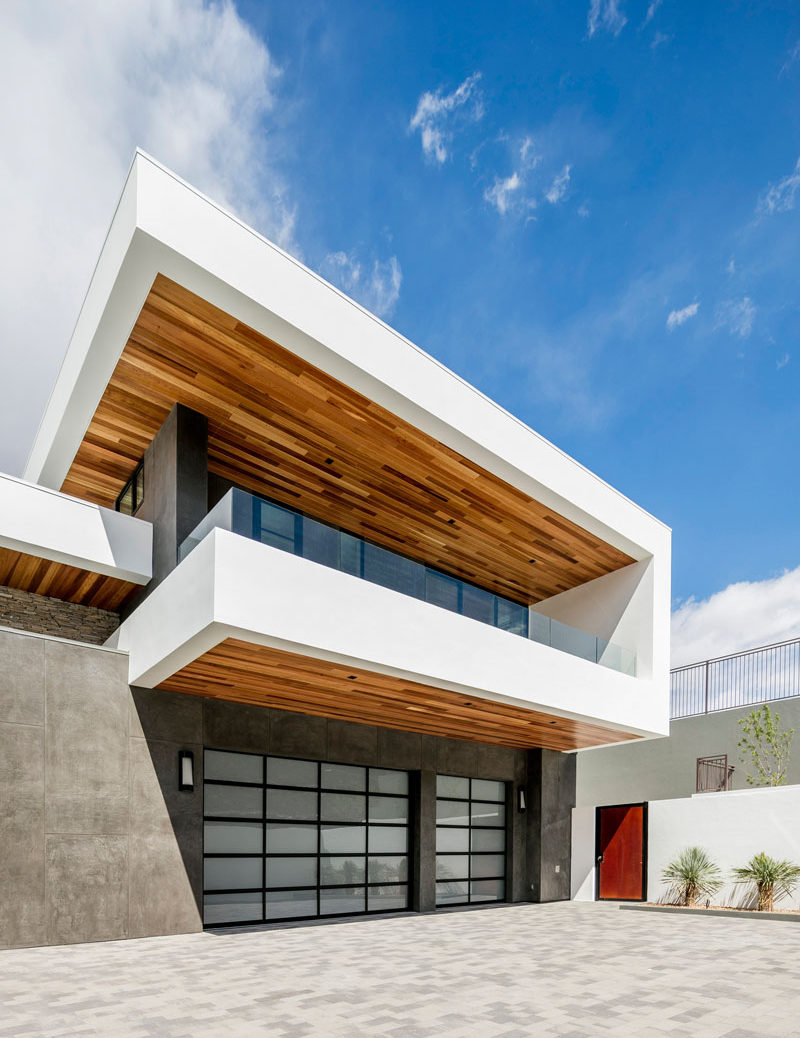 ---
A simple path of pavers and pebbles that leads from the garage to the front door is hidden behind a stone wall.
---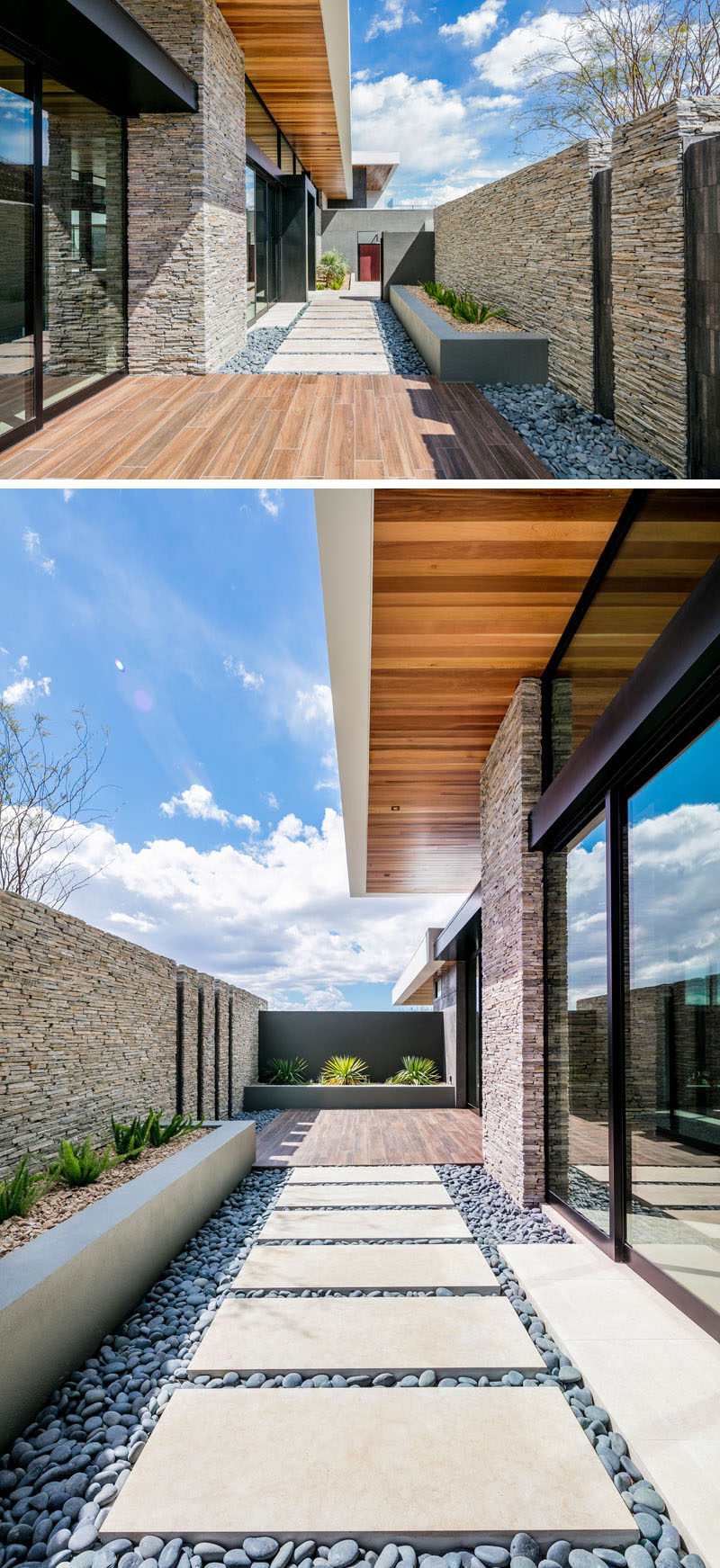 ---
Inside, the home completely opens up to the view. High ceilings covered in wood draw your eye upward and make the room feel grand and spacious. The living room, dining room, and kitchen all share the same space, with the living room focused on a large fireplace.
---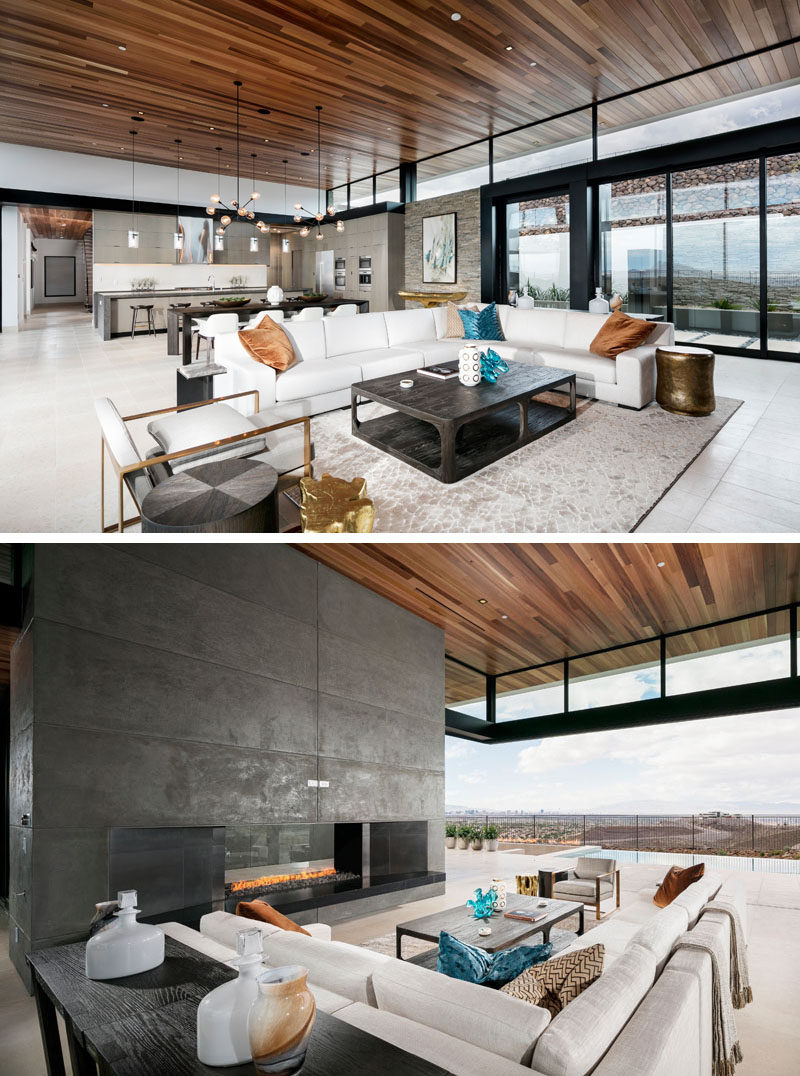 ---
The dining room, with a large dark wood table, is anchored in place by two sculptural pendant lights.
---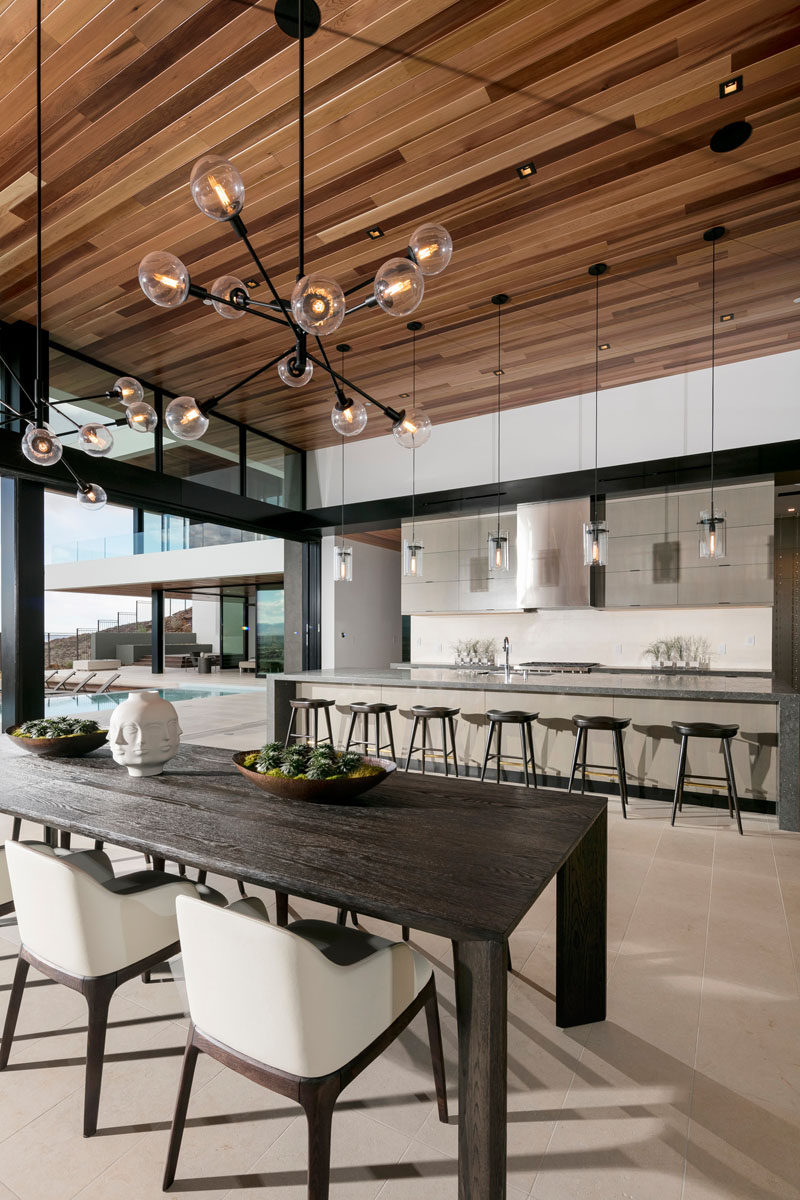 ---
In the kitchen, a large island creates plenty of counter space and provides seating for six people. Clerestory windows line each side of the main living room/kitchen and help to make the roof appear to float above the space.
---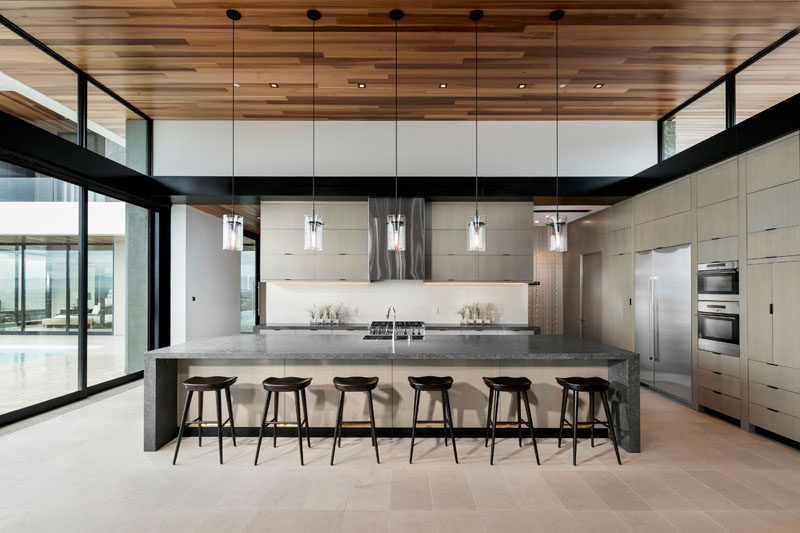 ---
The home also has a second living room with a similar fireplace to the main living room. This living room also opens up to outdoor space.
---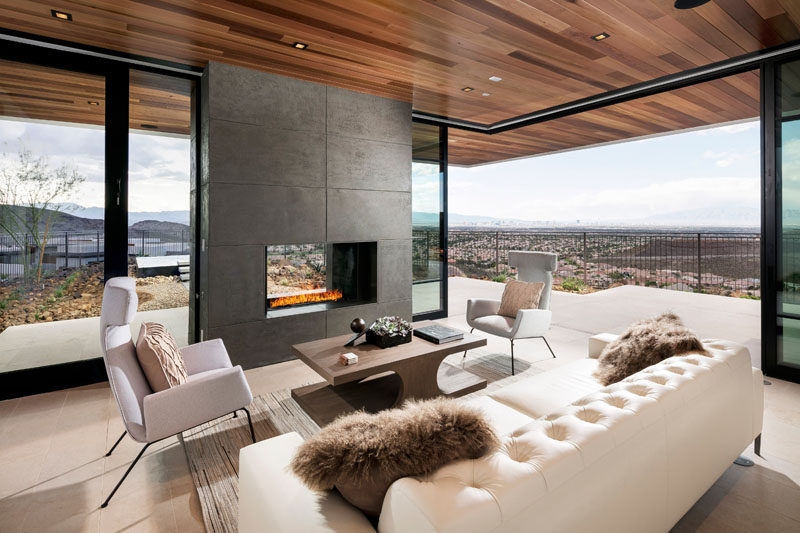 ---
The master bedroom has uninterrupted views of the valley below and is completely open to the backyard and pool area.
---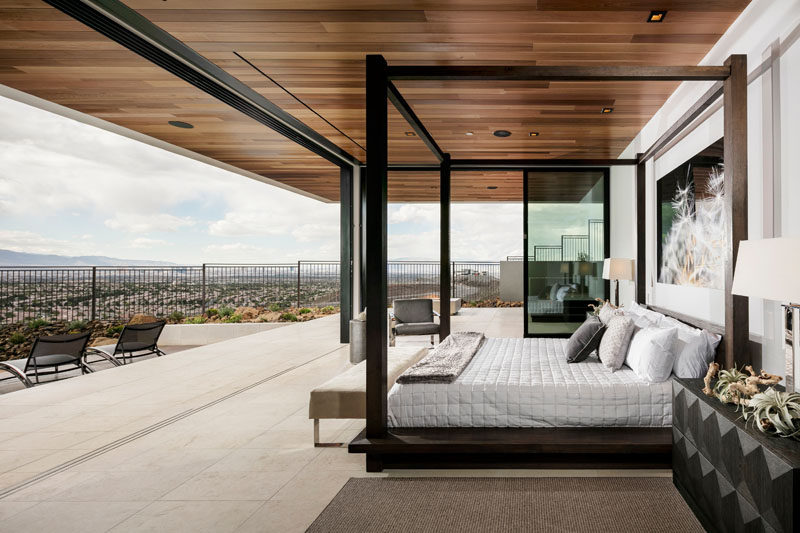 ---
Next to the master bedroom is a private living room with a couch and a couple of arm chairs.
---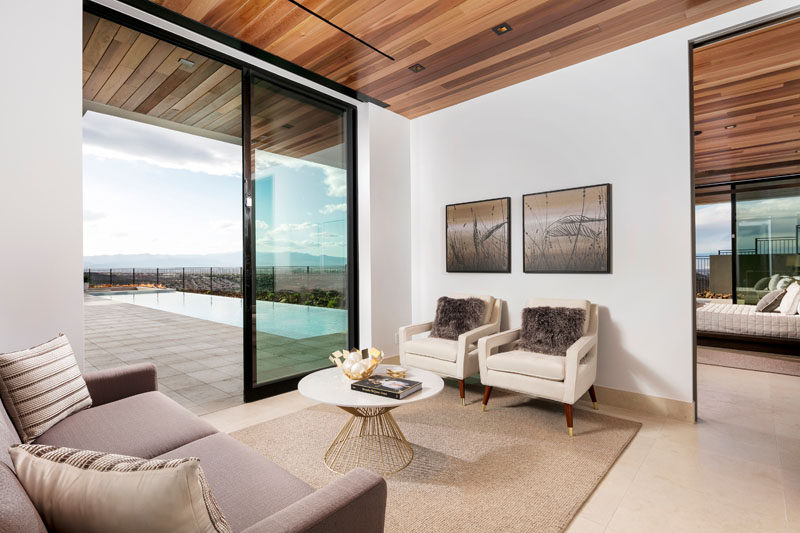 ---
Here's a look at the master bathroom. There's a large vanity with dual sinks, plenty of storage space in the added cabinetry opposite the walk-in shower with a glass surround, and a standalone bathtub with patterned tile accent wall.
---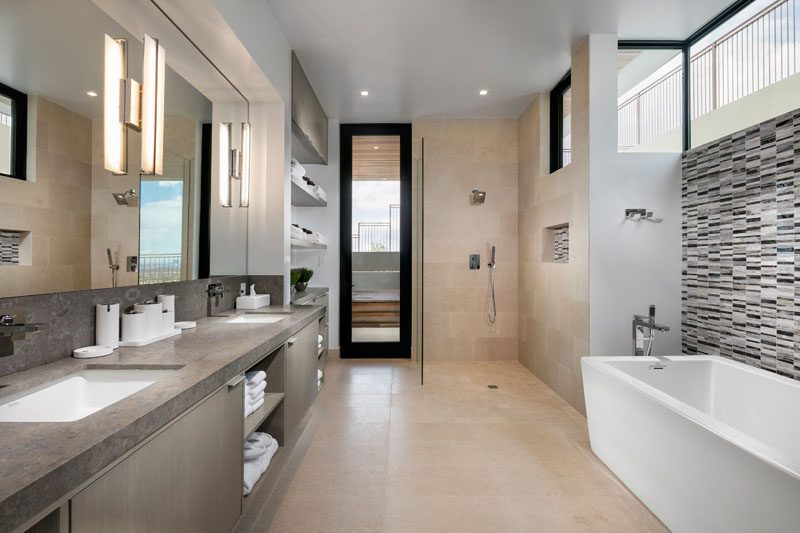 ---
The backyard / pool area of the home has multiple spaces for lounging in the sun and enjoying the view.
---