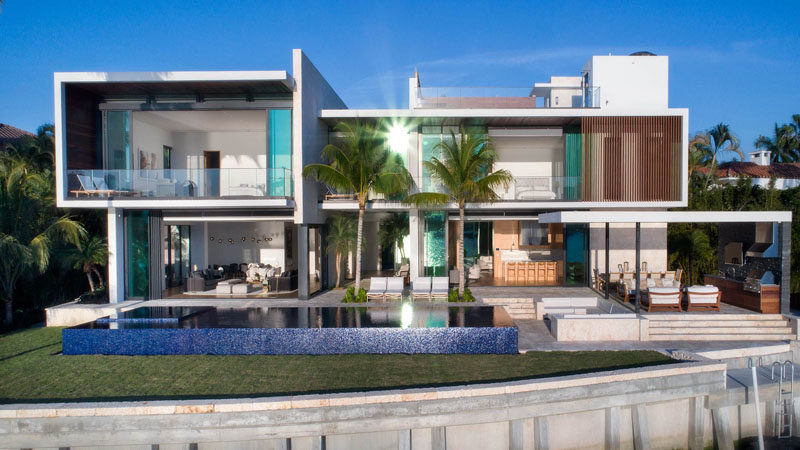 Architect Ralph Choeff has designed this new modern house, built by Bosch Construction on the waters edge in Miami, Florida.
Arriving at the home, there's a garage to the right, while your eye is drawn to the front door by the lit up entryway. Stone steps leading to the wood front door travel over a Koi pond.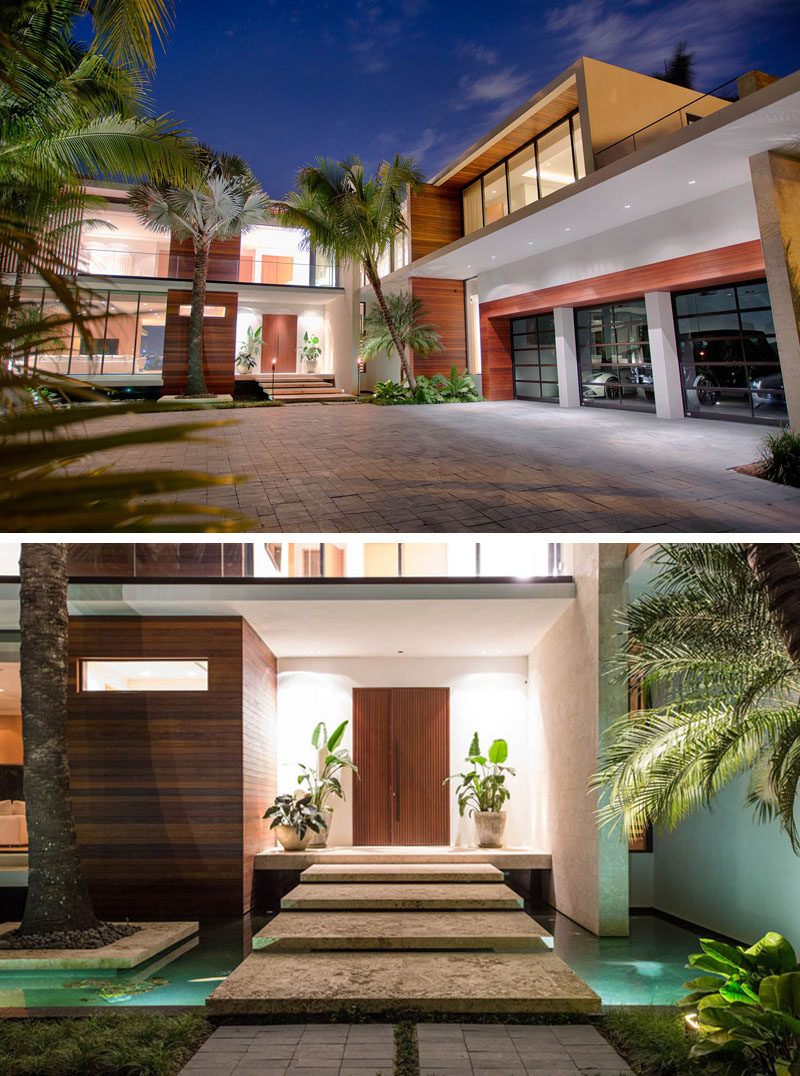 ---
At the rear of the home, the interior spaces open up to the a swimming pool.
---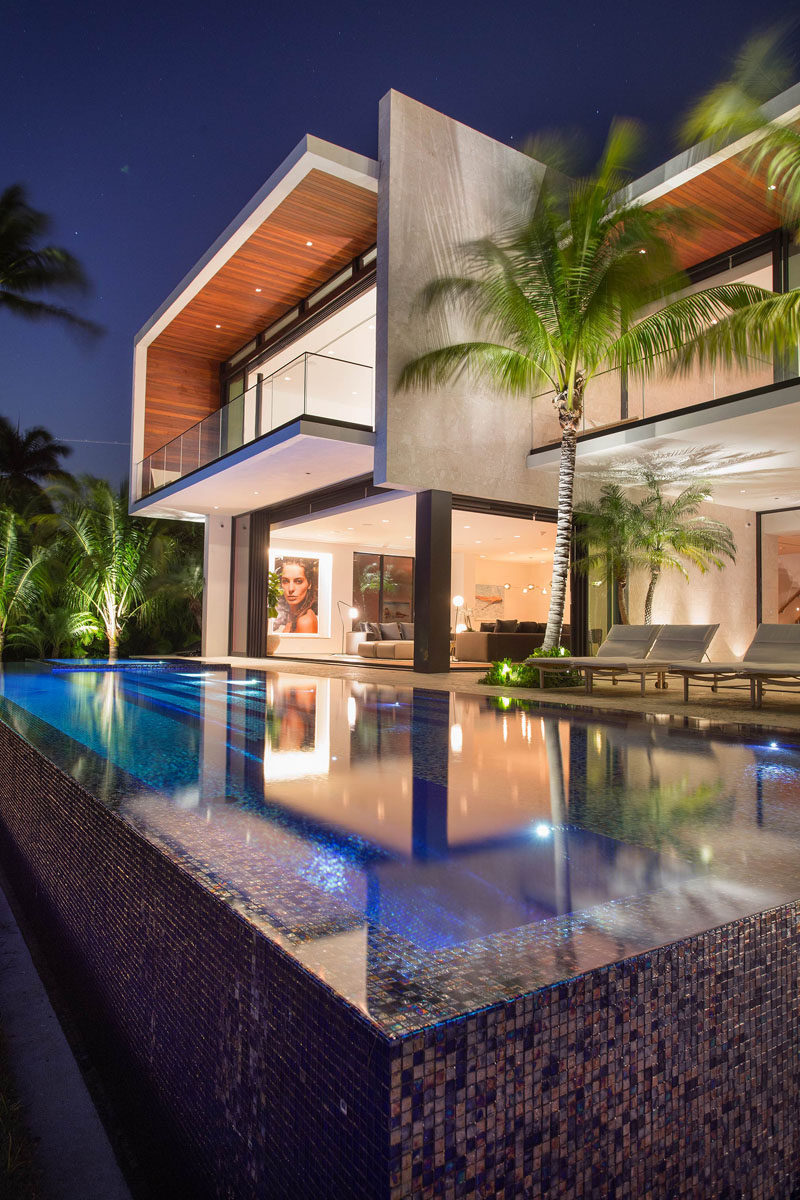 ---
At the end of the swimming pool there's a covered outdoor entertaining area with a sunken lounge, an outdoor kitchen, a second covered lounge and a dining space.
---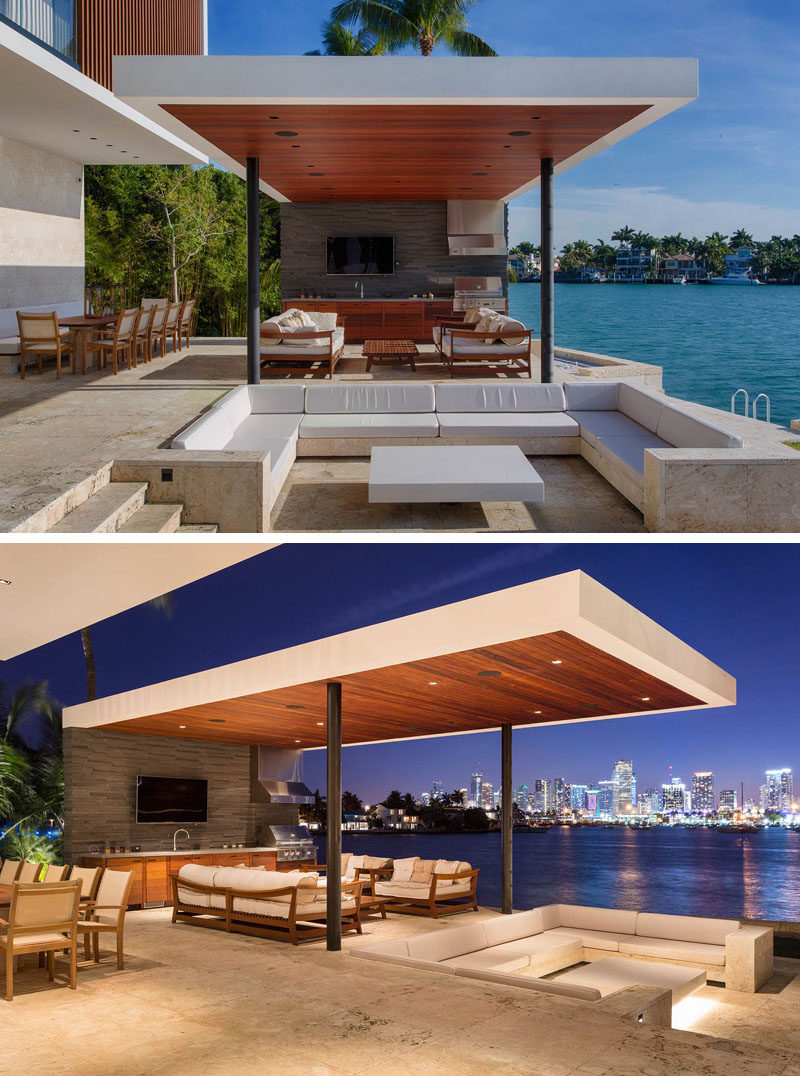 ---
Inside the main floor of the home, the kitchen and a small sitting area are located to the left, while the living room is to the right
---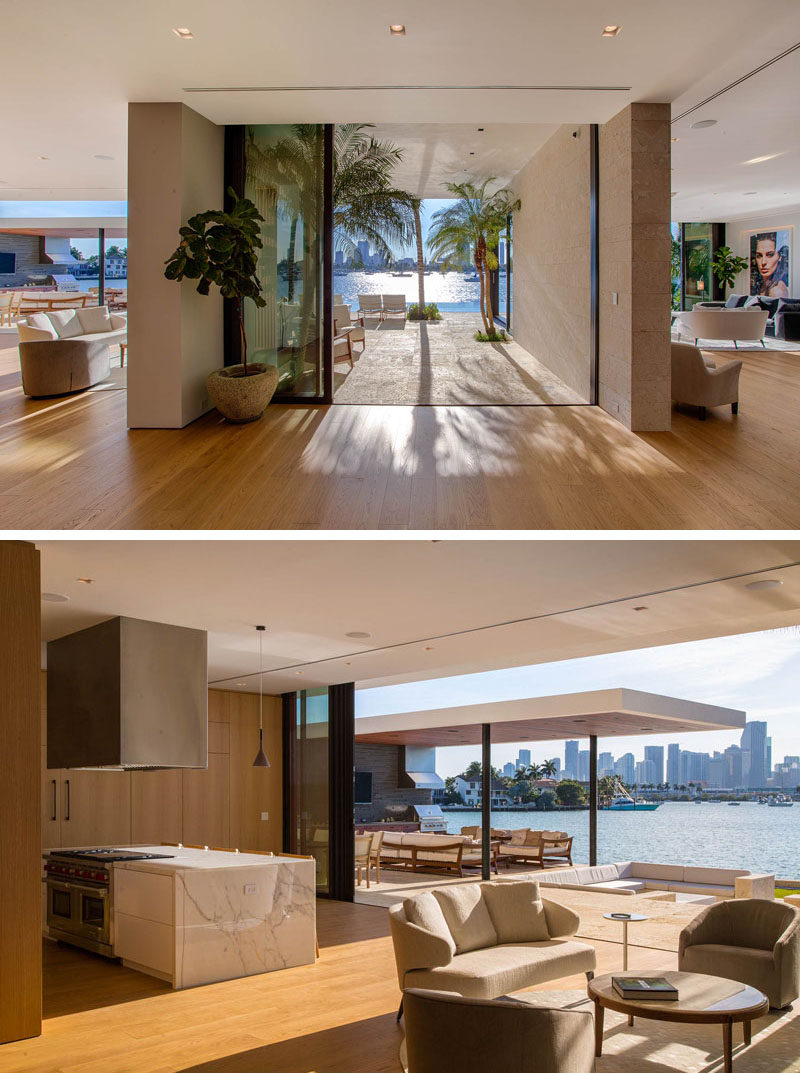 ---
The kitchen is a combination of light wood cabinets and a marble backsplash, countertop and island. Three simple pendant lights hang above the island, that's large enough to seat five.
---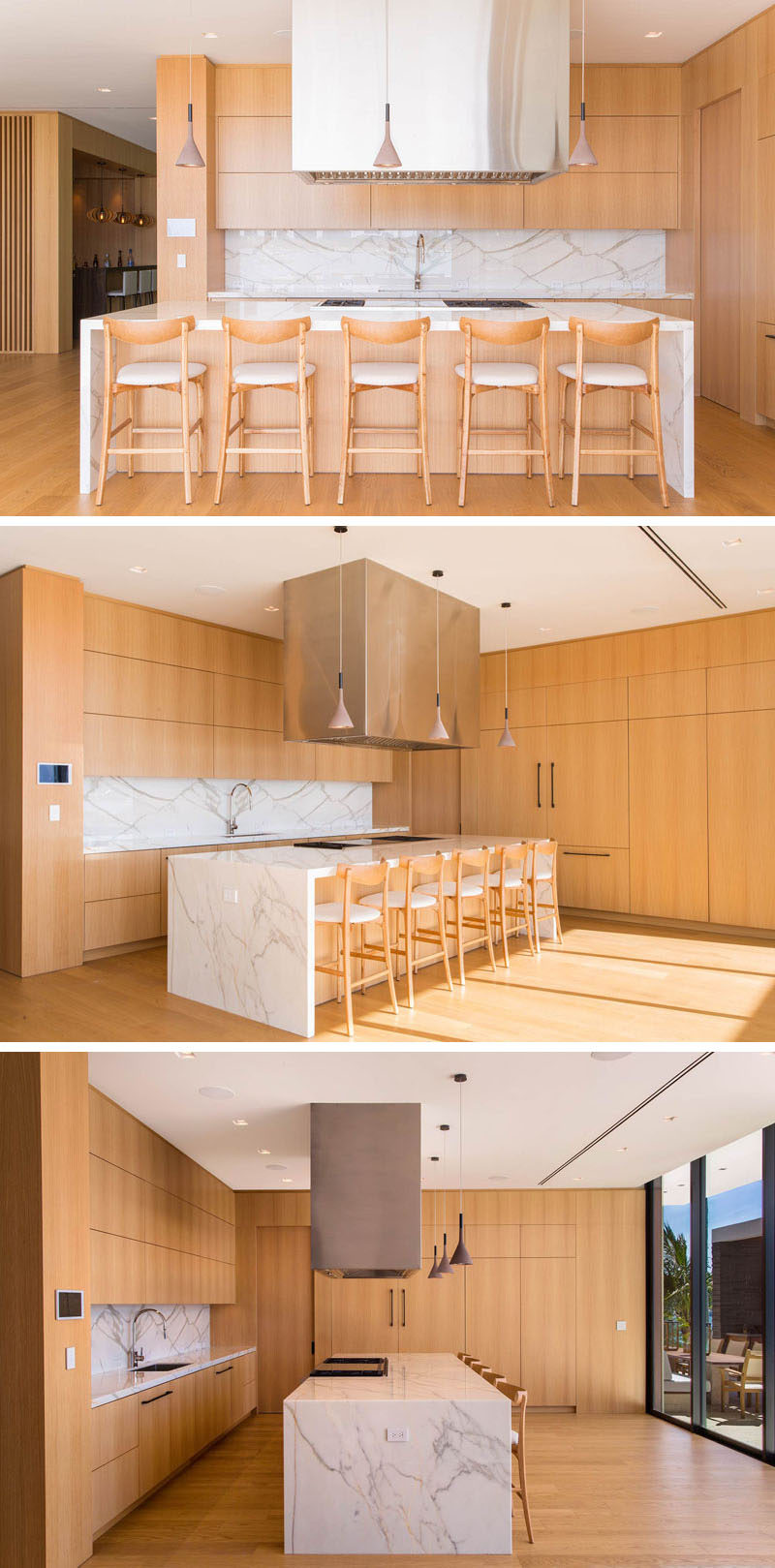 ---
In the living room, the sliding glass doors can be opened completely, so that the living room has an uninterrupted view of downtown Miami.
---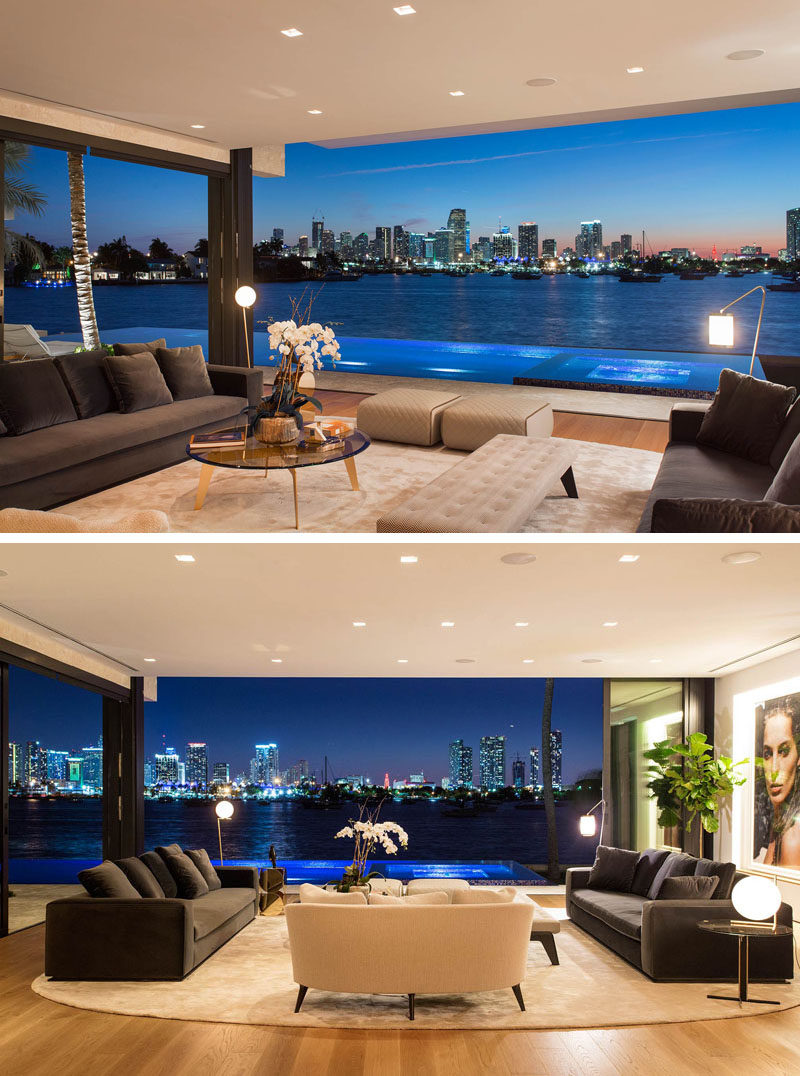 ---
Here's a glimpse of the dining room that has sculptural glass pendant lights hanging above.
---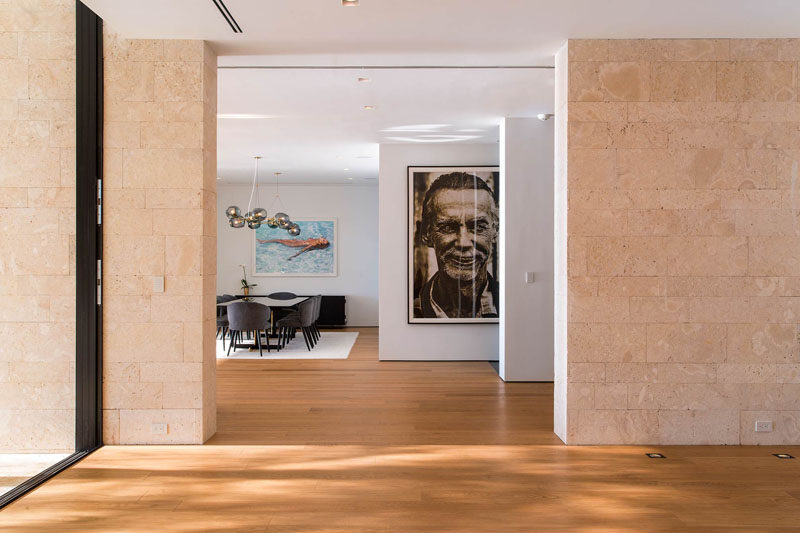 ---
The home also has a casual living room with a large comfortable couch. Beside the living room is a bar, with a mirrored wall and sculptural wood pendant lights.
---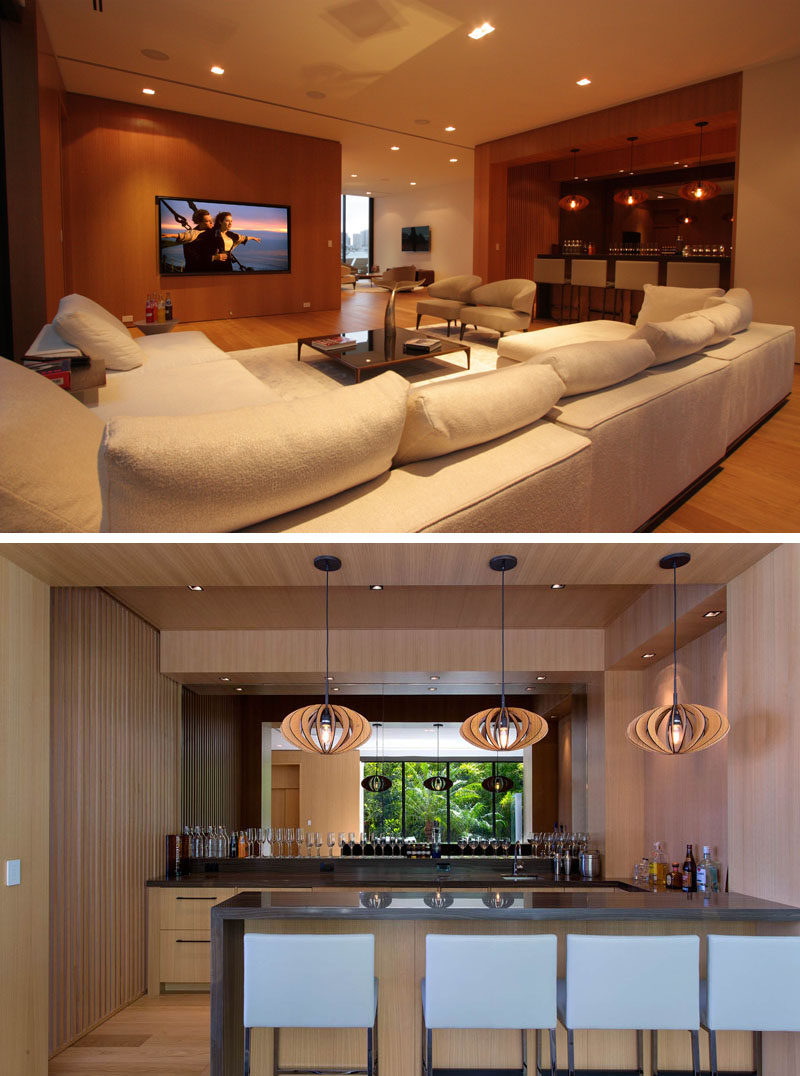 ---
Light wood stairs with glass railings lead to the upper floor of the home.
---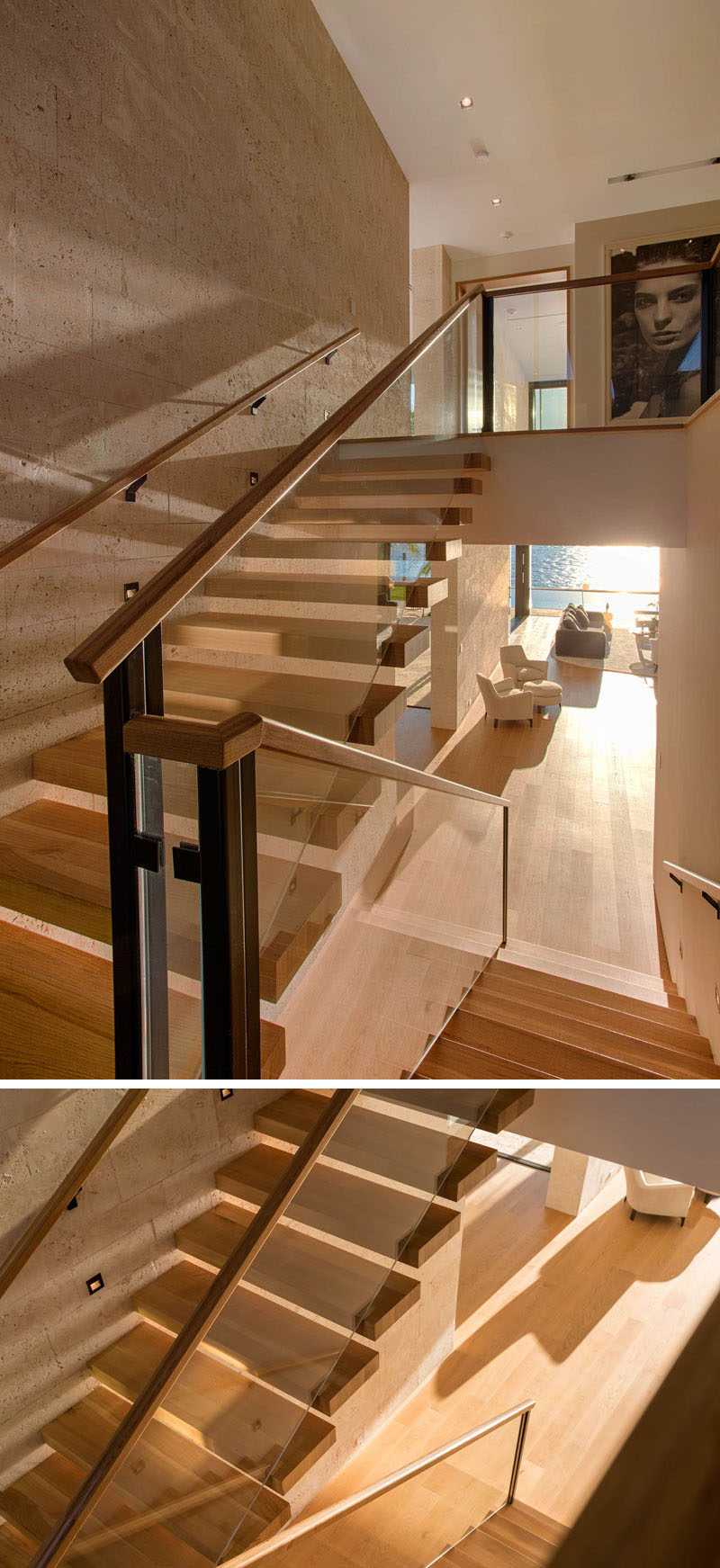 ---
Upstairs, the master bedroom with a small sitting area and work area, opens up to a private balcony.
---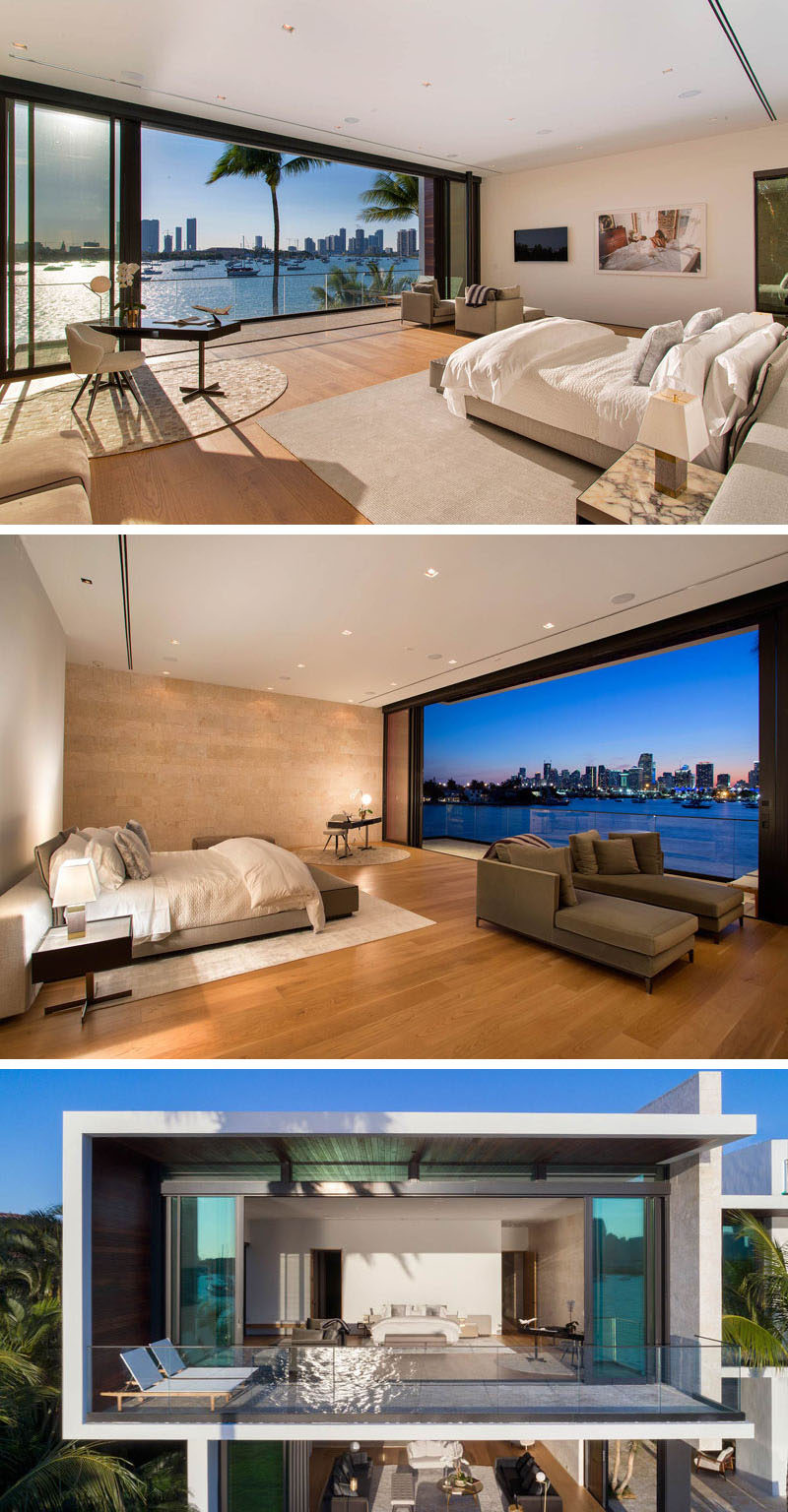 ---
The master bath has a dual sink vanity, a shower with a floor-to-ceiling glass surround, and a white freestanding bathtub with views of the palm trees through the large windows.
---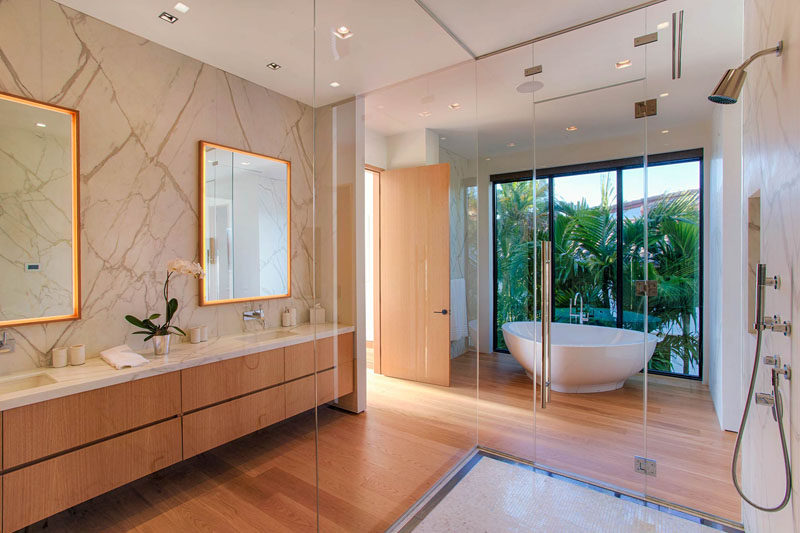 ---
Here's a look at one of the other bedrooms that can be found in the home. This bedroom has a wall full of wood cabinetry with contrasting black hardware, and it also opens up to a balcony.
---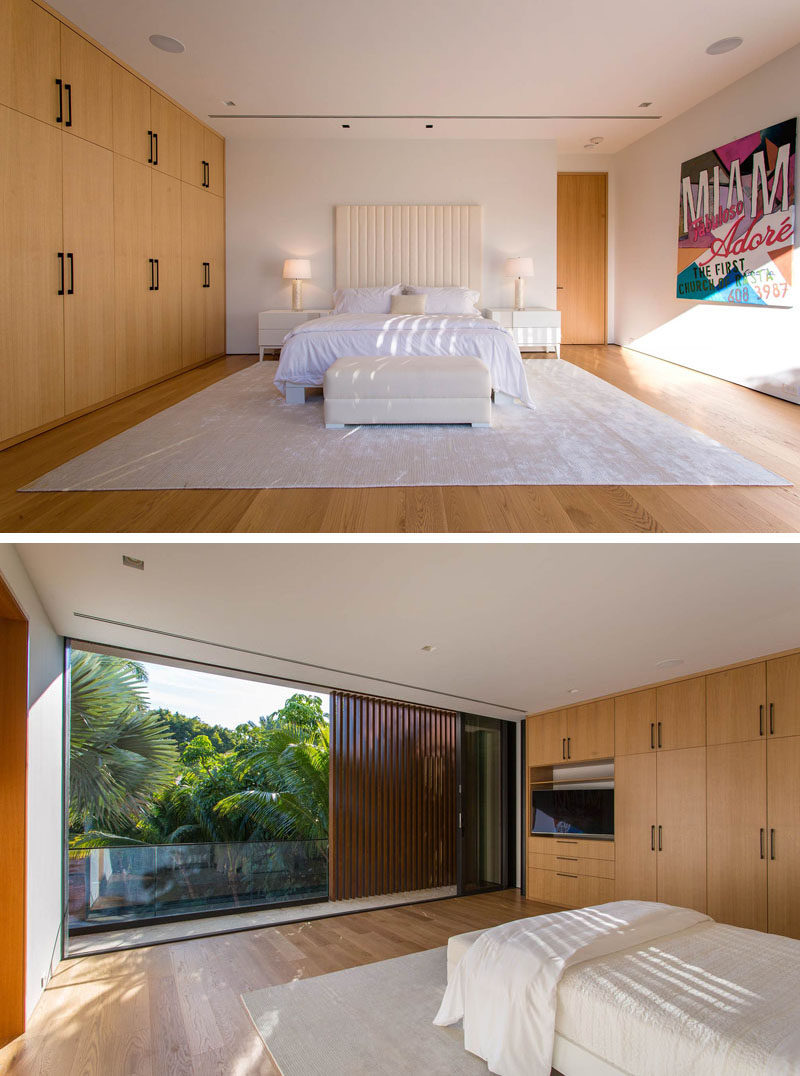 ---
In this bathroom, there's hidden lighting in the ceiling that creates a warm glow on the wood wall and floor.
---