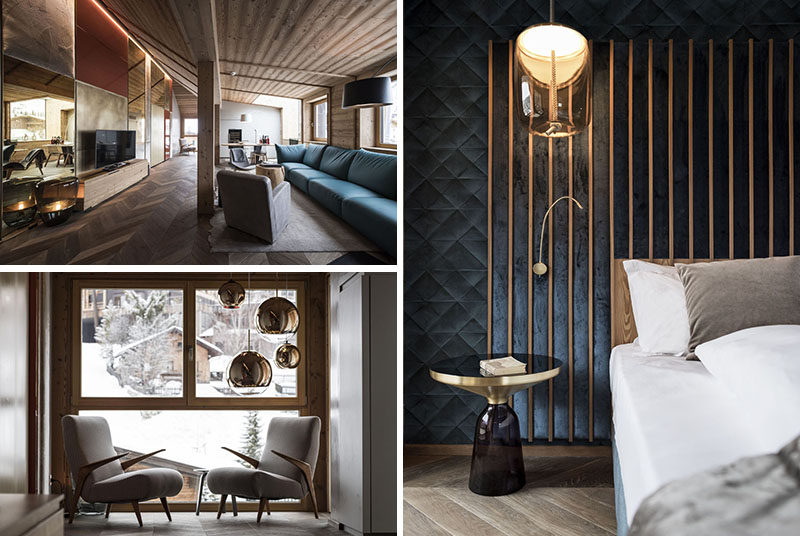 Milanese architecture and interior design studio Vudafieri-Saverino Partners, have recently completed the design of a new penthouse at the Rosa Alpina Hotel & Spa that's located in the heart of the Dolomites in Italy.
The 1722 square foot (160sqm) penthouse has a living room, dining area, kitchen, and three hotel suites. The shared living room and dining room has windows overlooking the mountains, while a small sitting area nearby looks out towards the surrounding neighborhood.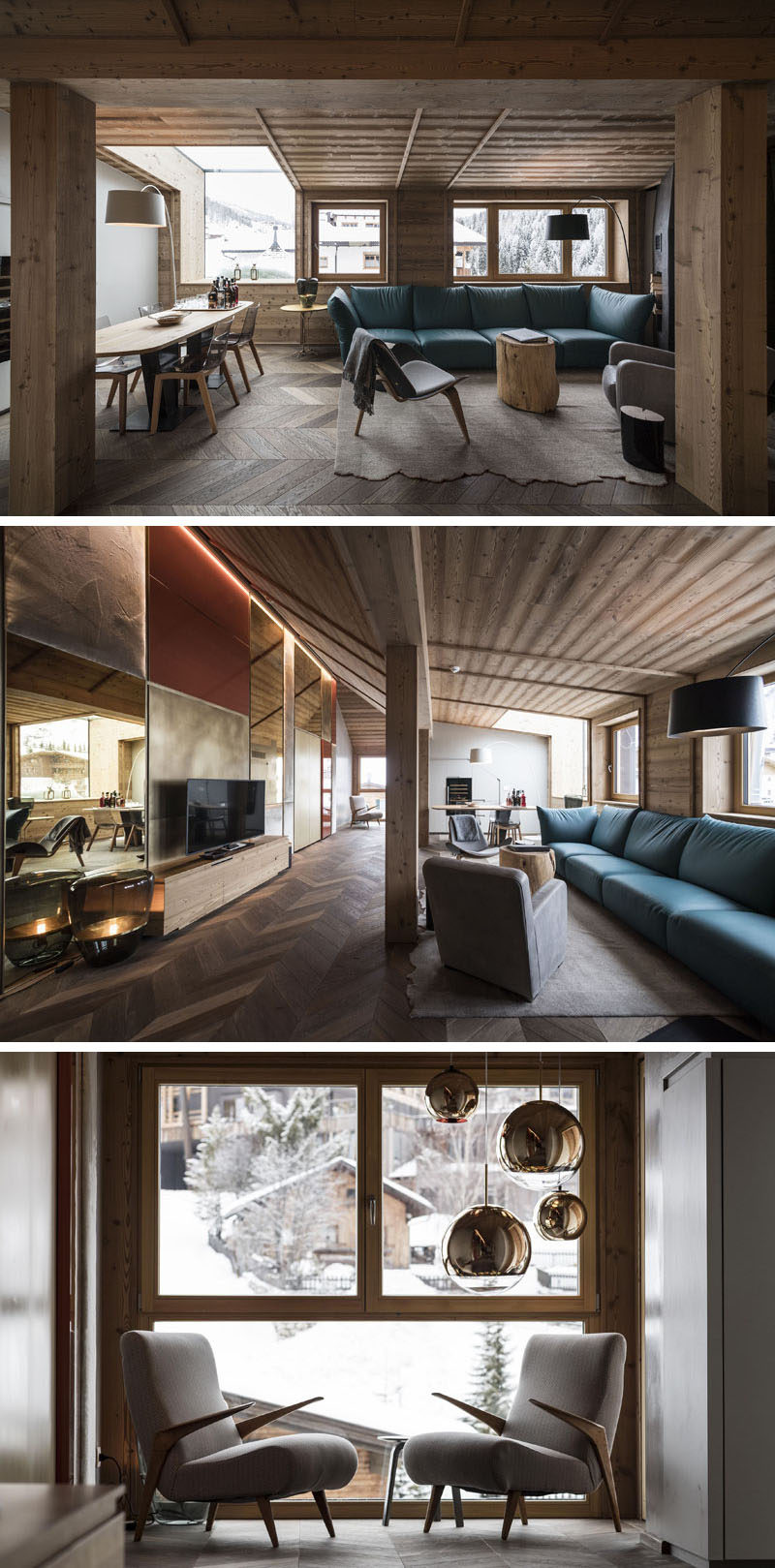 ---
Throughout the penthouse, like in this suite, wood and traditional materials used in mountain building construction are visible, and have been incorporated into the design of the room. Wood slats with padded fabric make up the bed headboard, while in the bathroom, there's a freestanding bathtub that sits below the windows.
---

---
This suite also has a sauna with a large picture window for viewing the mountains.
---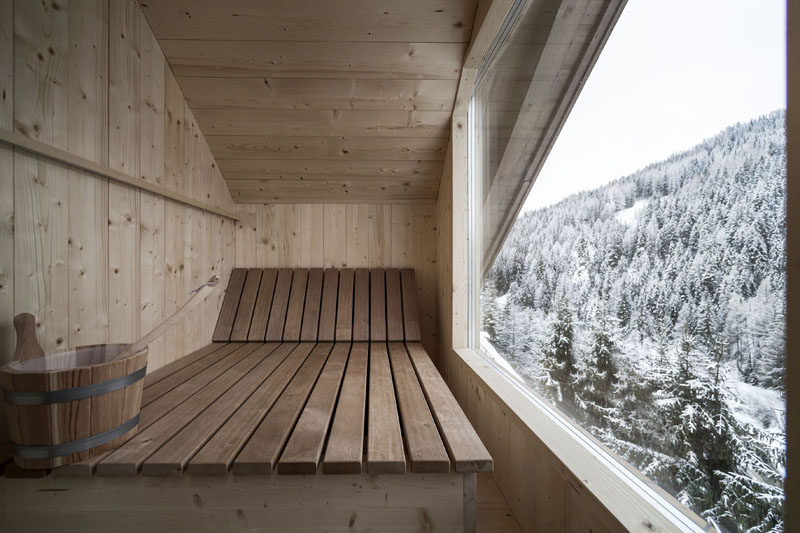 ---
In each other suites, there's pendant lights that hang on each side of the bed, drawing your eye to the luxurious headboards and accent walls.
---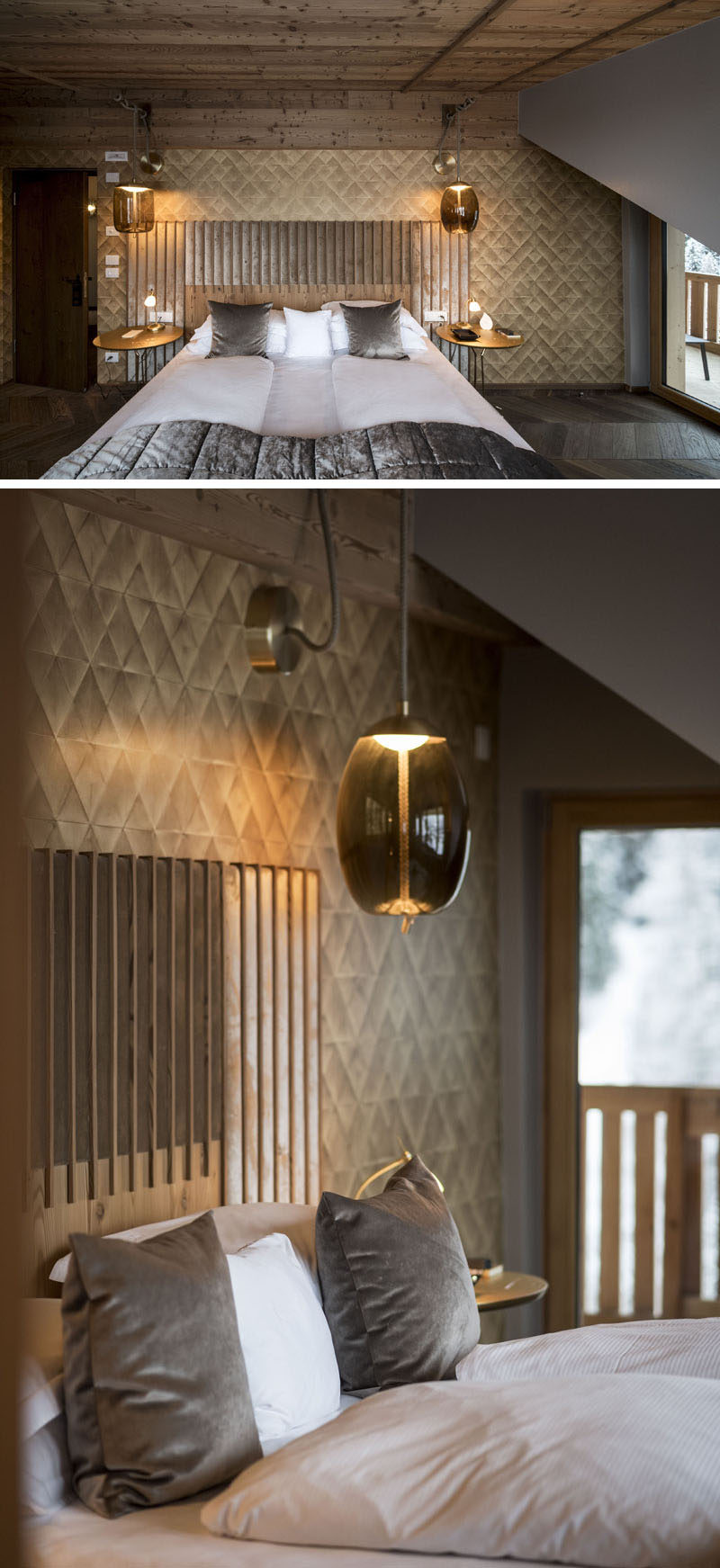 ---
Just off the sleeping area is a small hallway that opens up to the bathroom. In the bathroom, there's a freestanding bathtub and an enclosed shower.
---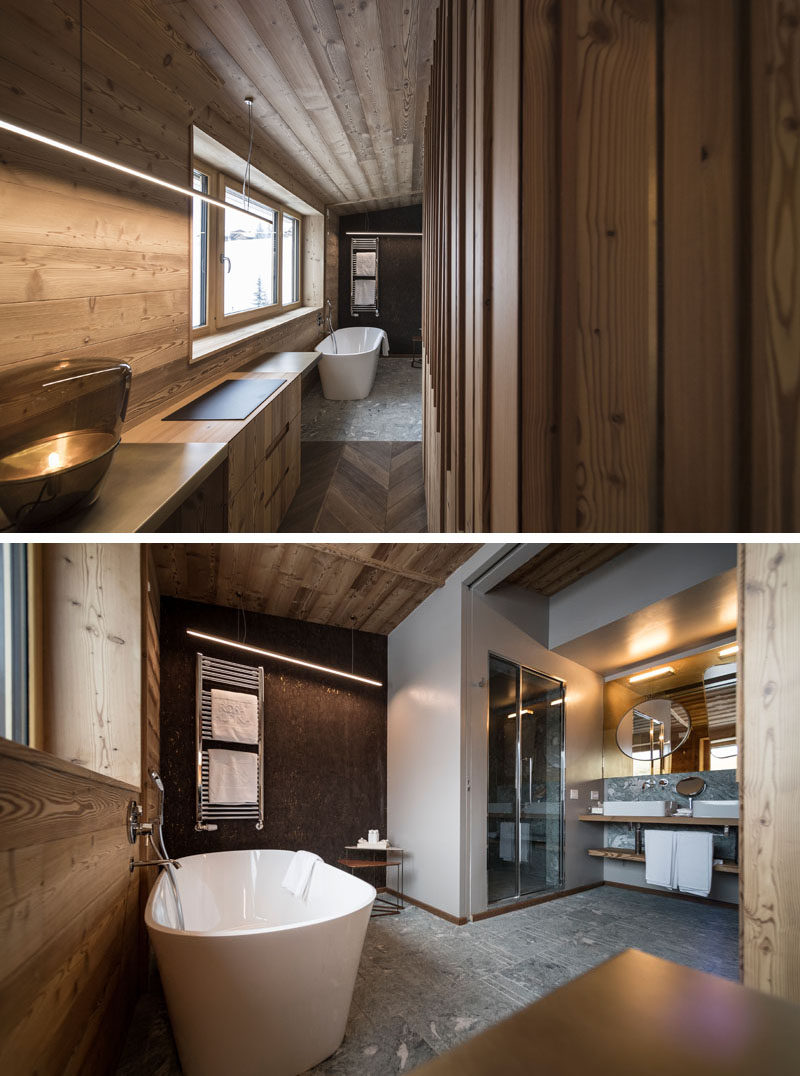 ---
In the third suite, the bed sits against an almost metallic accent wall and beside the window, allowing guests to see outside without having to get out of bed.
---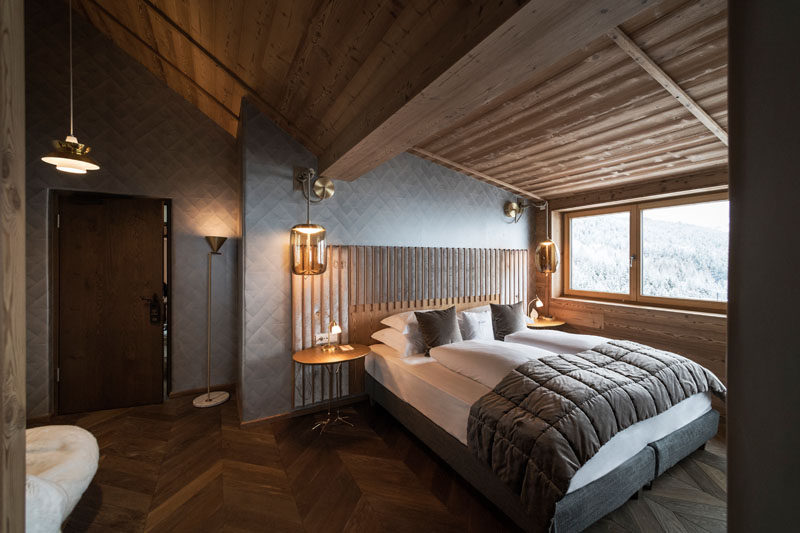 ---