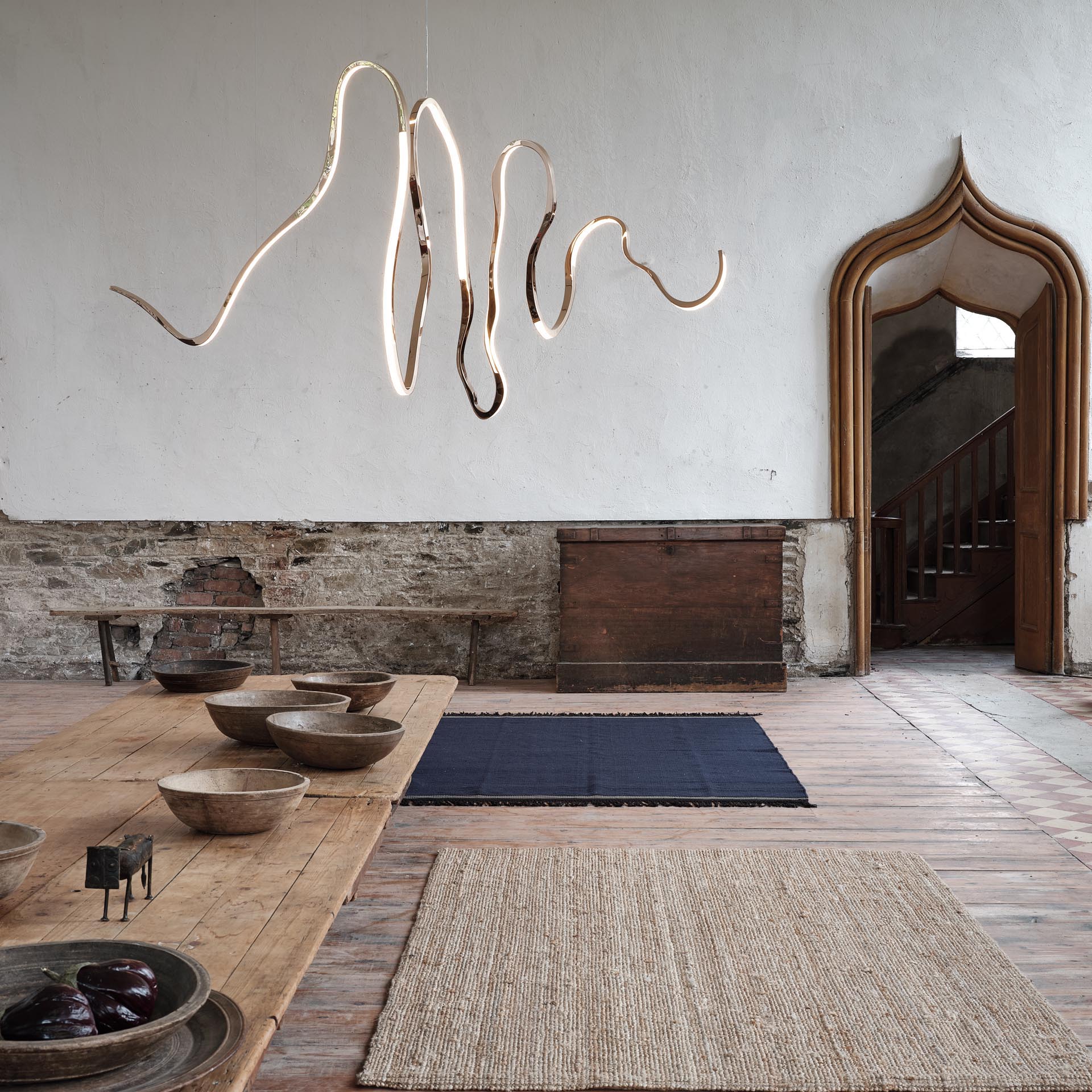 Irish artist and designer Niamh Barry, has created 'Artist's Hand', a sculptural light that's based on the concept of drawing with bronze in mid-air. Each piece is created to be completely unique and only designed once the intended space has been seen.
By working entirely by hand, it allows Niamh endless possibilities of varying forms and the finishes can vary from the brightest mirror polished bronze to the deepest of dark patinas.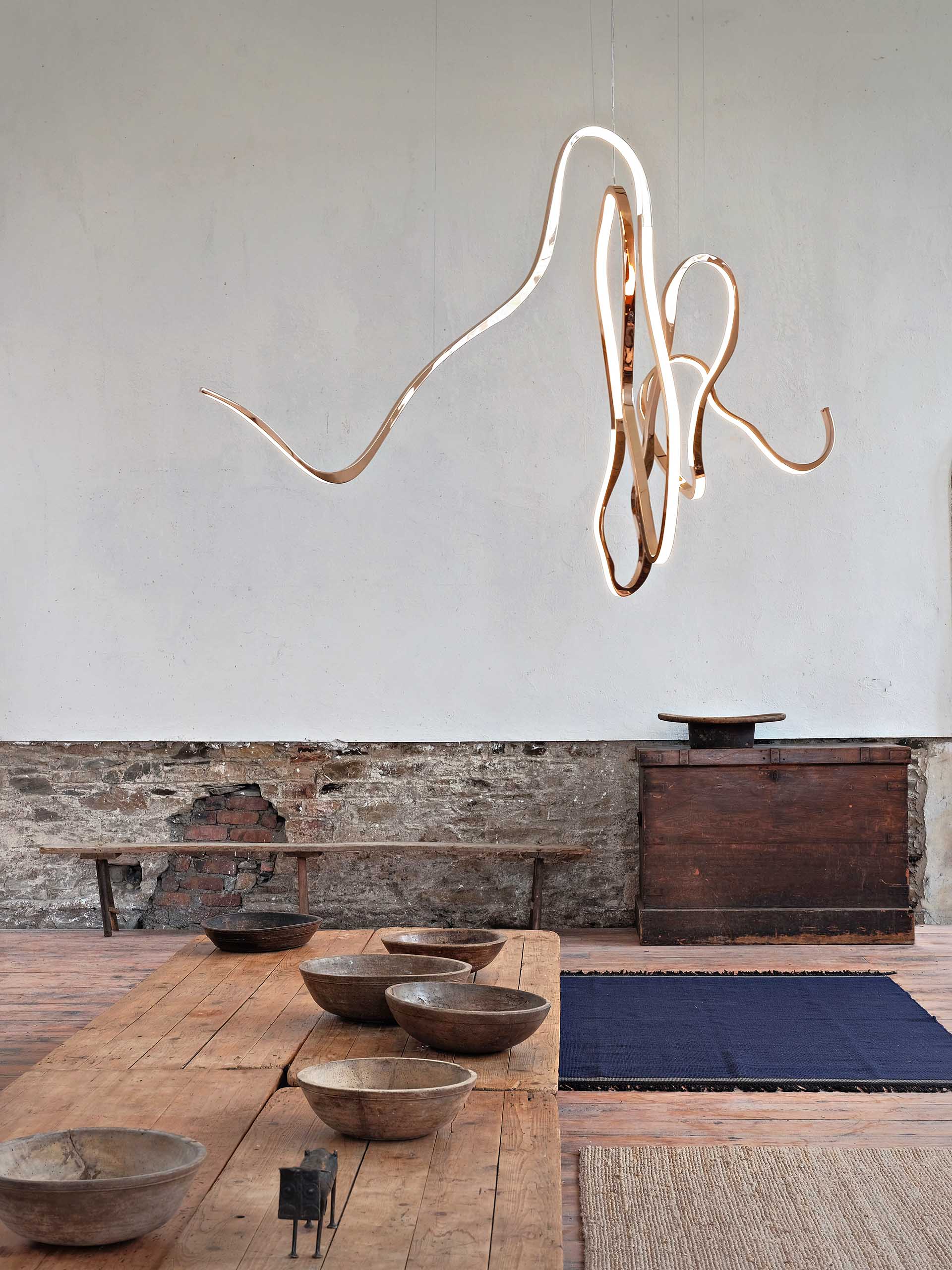 The illumination of each piece can be controlled to be a subtle line of light or to give a stronger and more definite light emission, and each design is made from mirror-polished solid hand-formed bronze, glass, and LEDs.