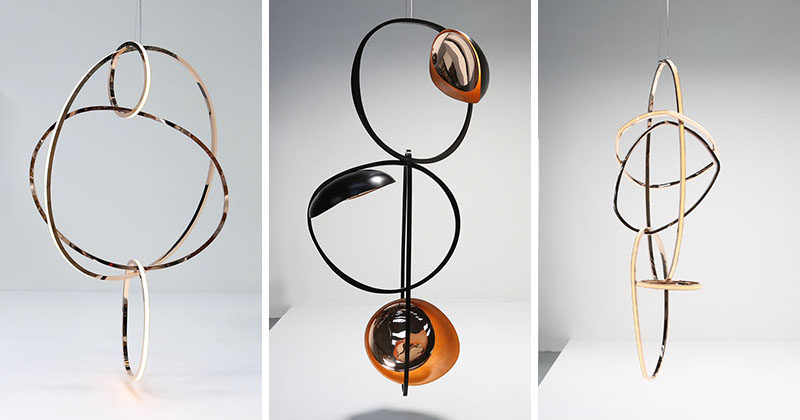 Irish artist Niamh Barry has designed a collection of unique, limited edition light sculptures that play with creatively with various shapes.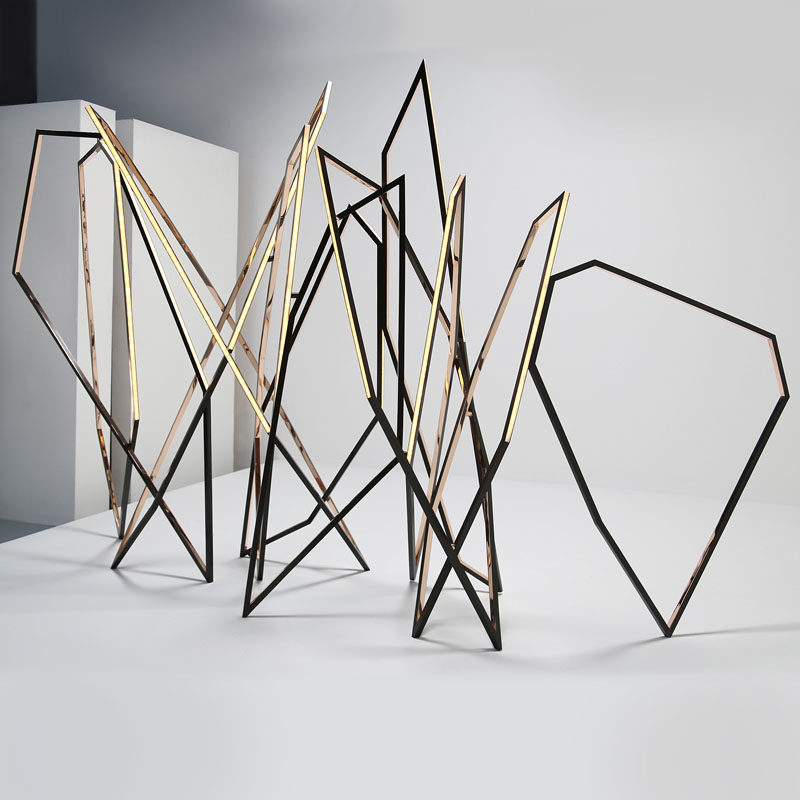 'Walking'
---
Taking inspiration from movement and form, her large pieces are intertwined with each piece of the sculpture connected to each other.
---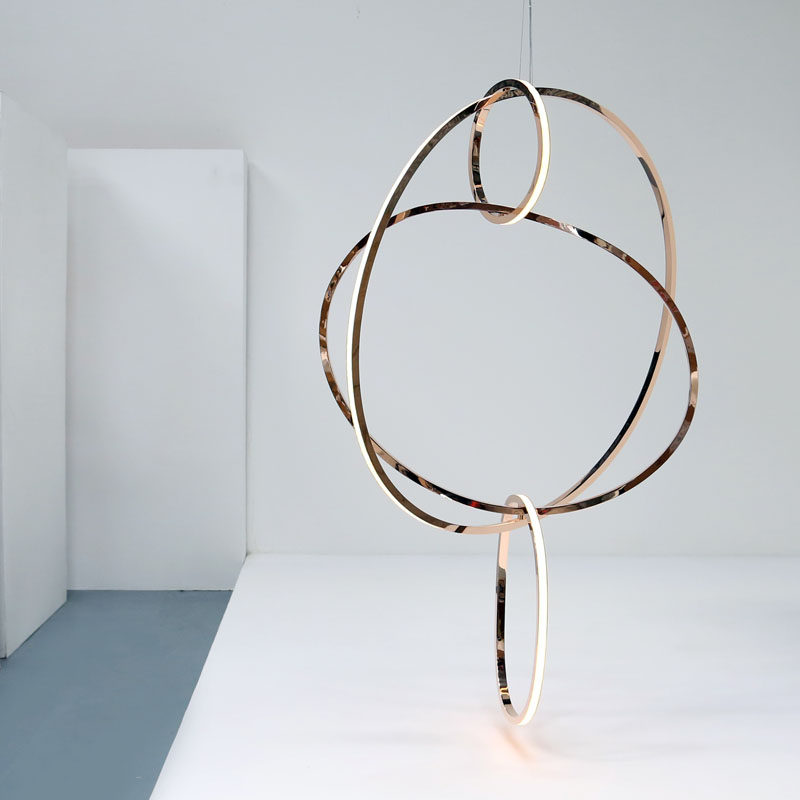 'Form'
---
Barry uses bronze, either polished or patinated, opal glass, LED's and magnets to create the designs that are like 3 dimensional drawings.
---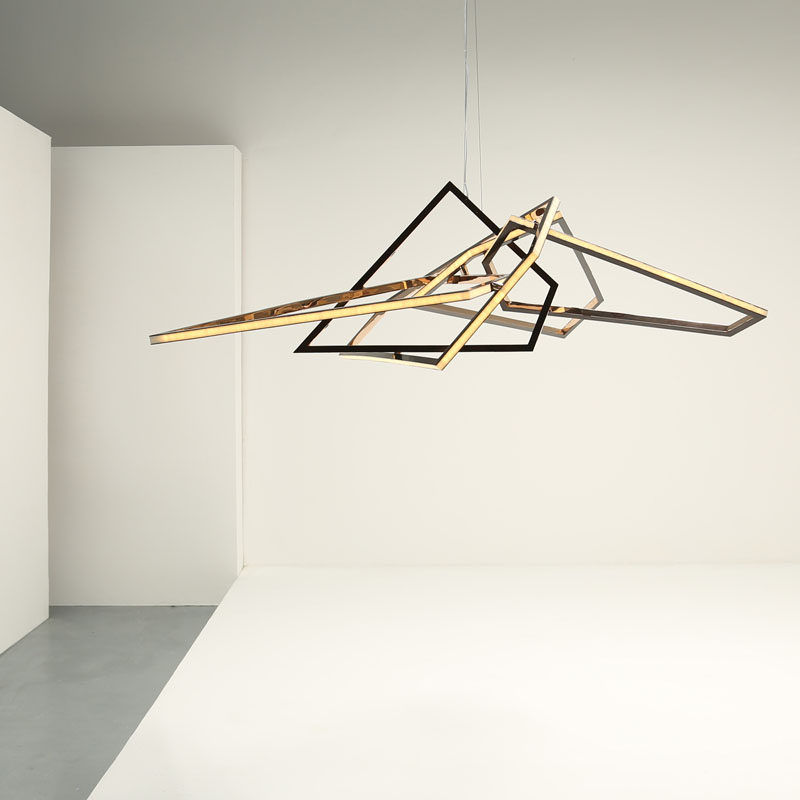 'Flight'
---
Self-taught in metal work, Barry has looked towards human figures for inspiration, like with the piece below, that's based on a study of an embrace of two people.
---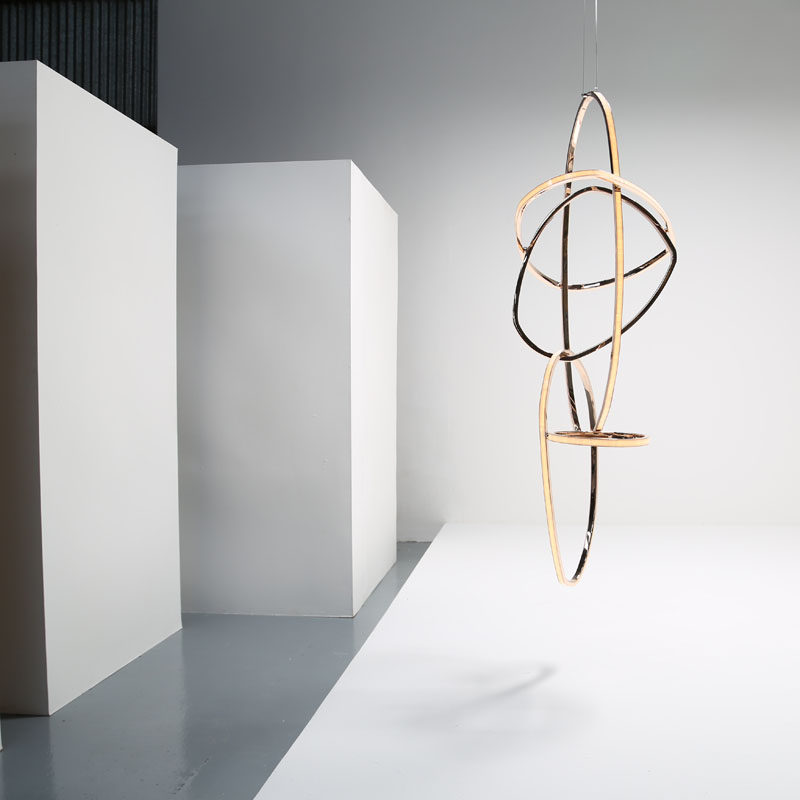 'Titled Head'
---
Other ideas, like 'Falling' are based upon the idea of a moment in suspense, with the rings appearing like they are falling and that in one moment they might collapse all around each other.
---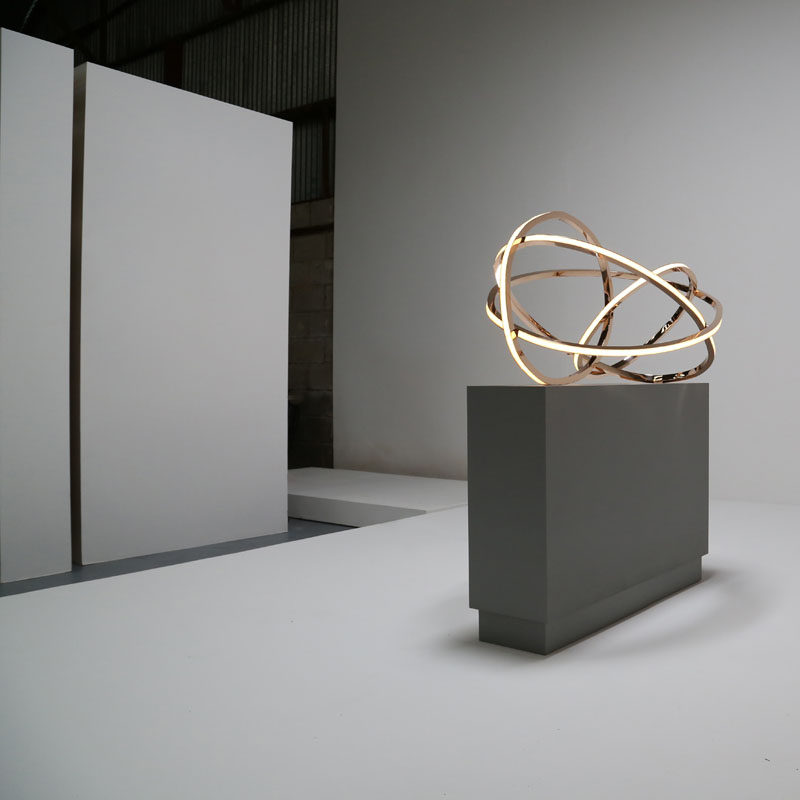 'Falling'
---
With some of her work, Barry has applied a black patina on the bronze to help create a powerful contrast, to emphasize visual definition and to give a sense of unmistakable presence.
---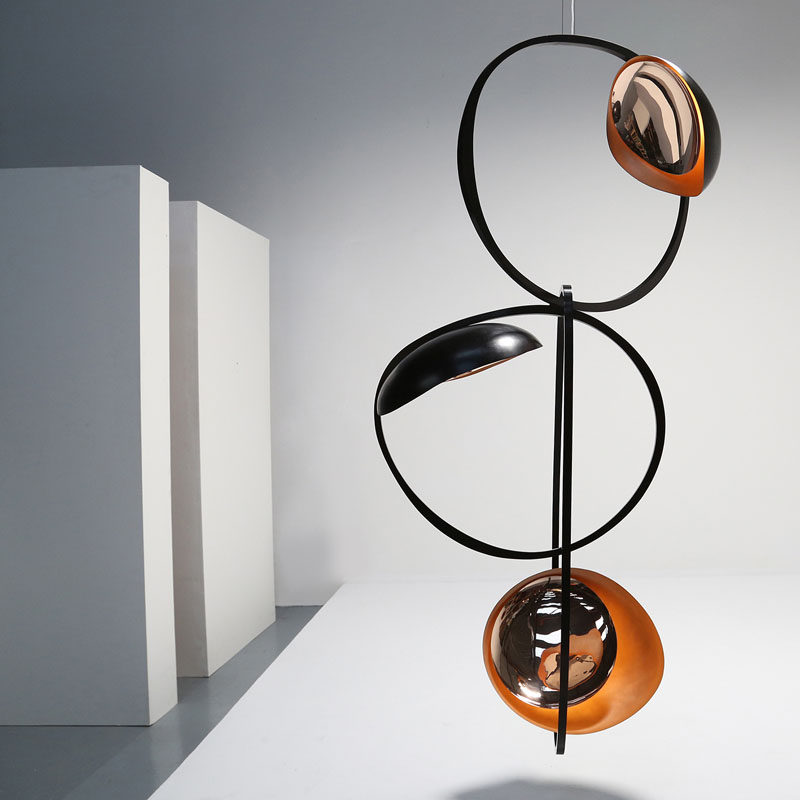 'Black Poise'
---