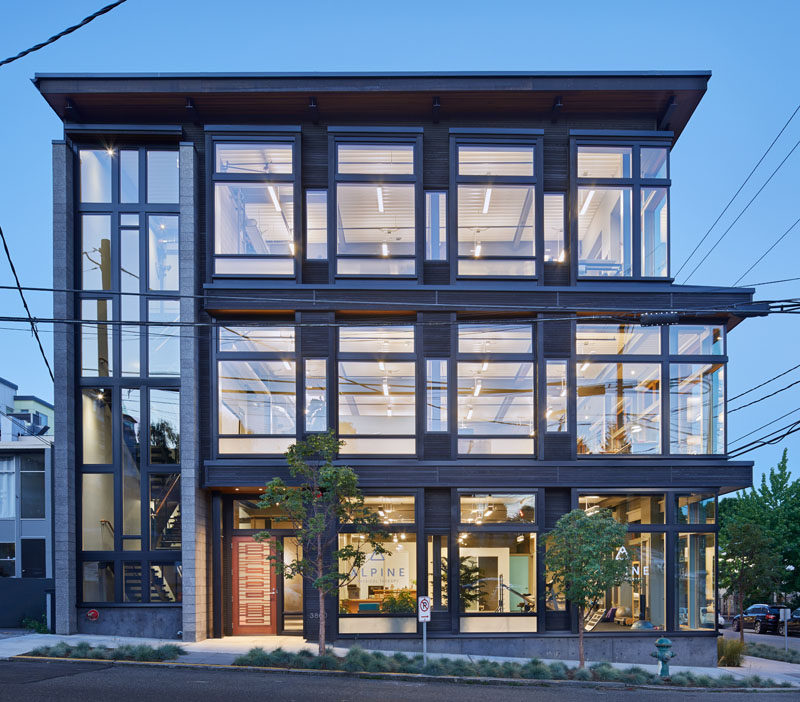 Architect Nils Finne has recently completed his latest project, the FINNE Svendsen Building, a live-work building in Seattle, Washington, where Nils Finne is both the architect and the building owner.
The three storey building with plenty of windows and lofted interiors is located on a corner lot, allowing for people walking by to have a glimpse of the activities happening inside.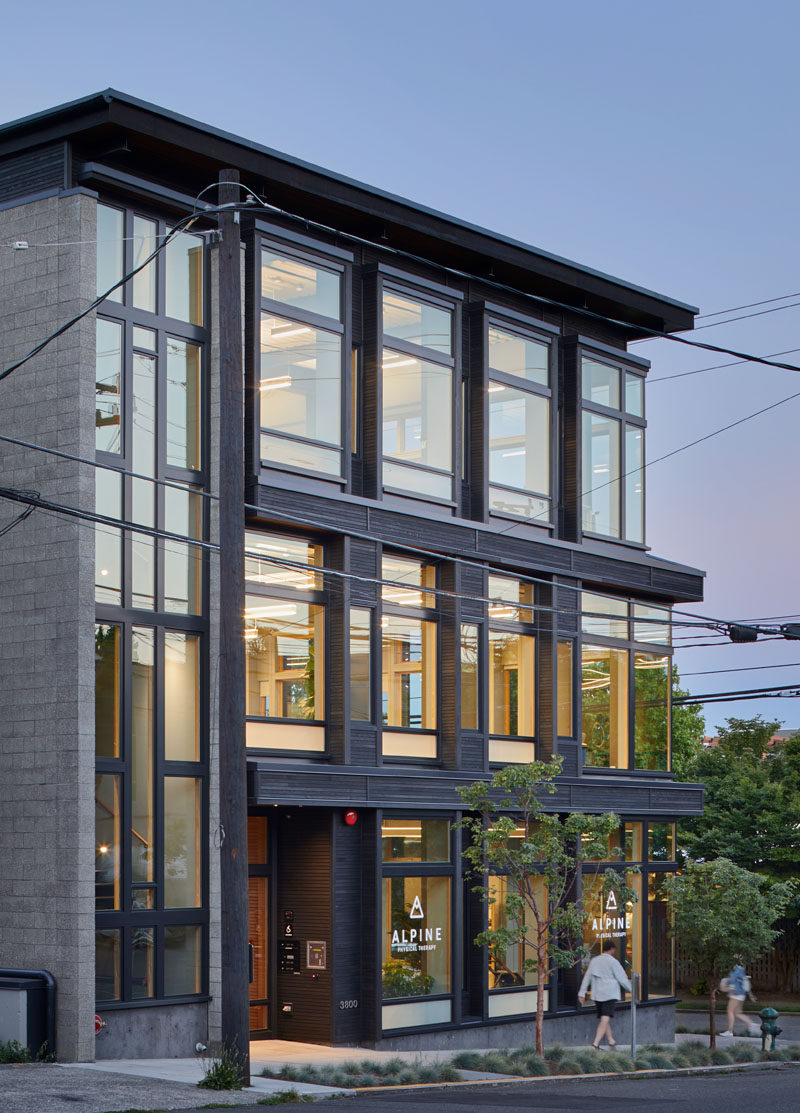 ---
On the first and third floor of the building, large glass panels project forward, while on the second floor, the glass panels are recessed. Custom-milled Western Red Cedar with a blackened stain have been used for the spandrel panels.
---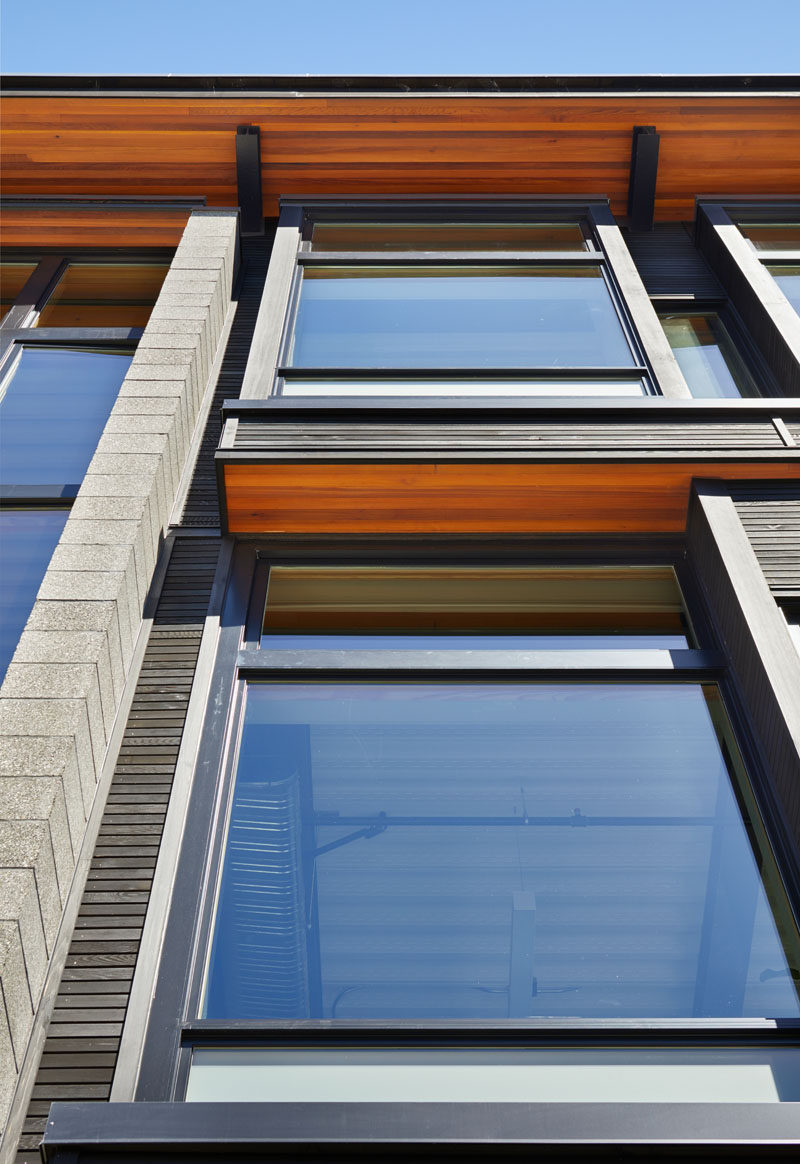 ---
Deep roof overhangs, built-in shades, and high operating clerestory windows are used to reduce heat gain in summer months.
---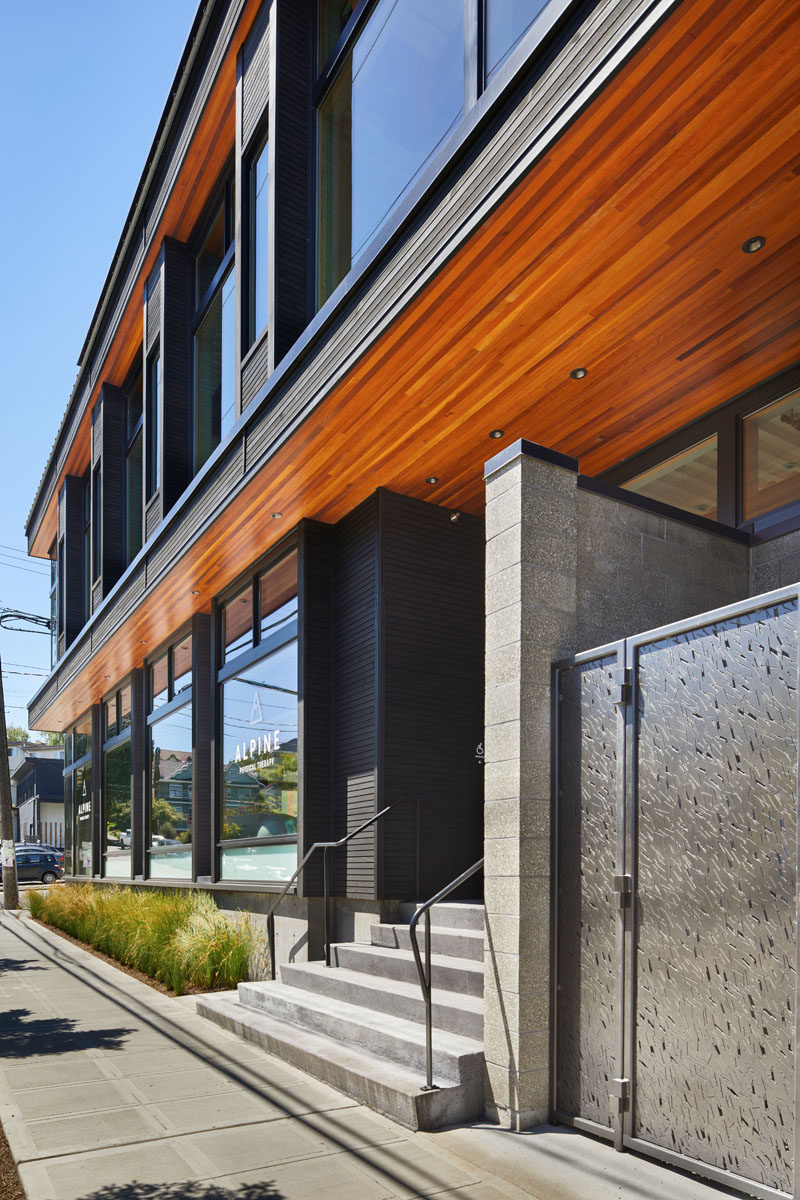 ---
The entrance to the building features a custom sapele wood front door that adds a warm touch to the building and contrasts the building's blackened wood cladding.
---

---
Inside, the steel staircase that connects all the floors is open and welcoming, inviting people to use the stairs instead of the elevator.
---
---
The stairwell has a three-story glass wall that fills the space with natural light.
---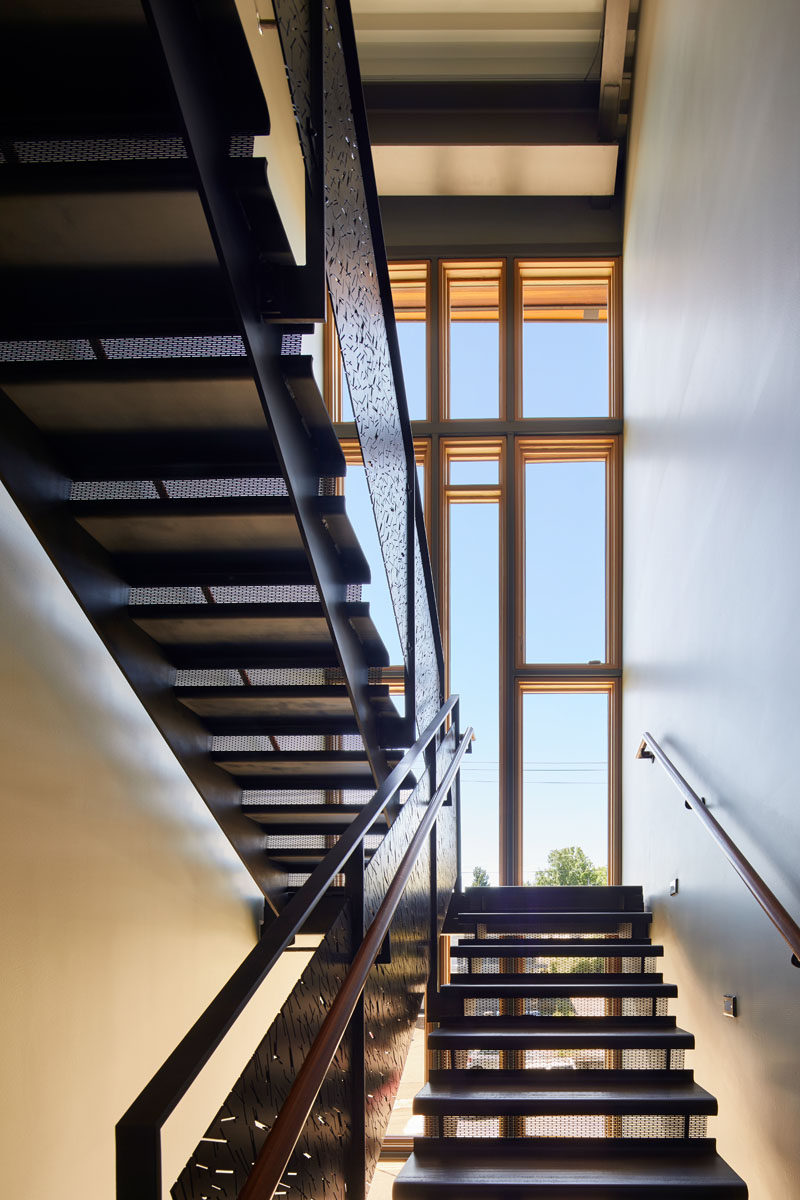 ---
The stairs also have custom-designed steel railing panels that provide shadow patterns in the stairwell when the sun hits them in the late afternoon.
---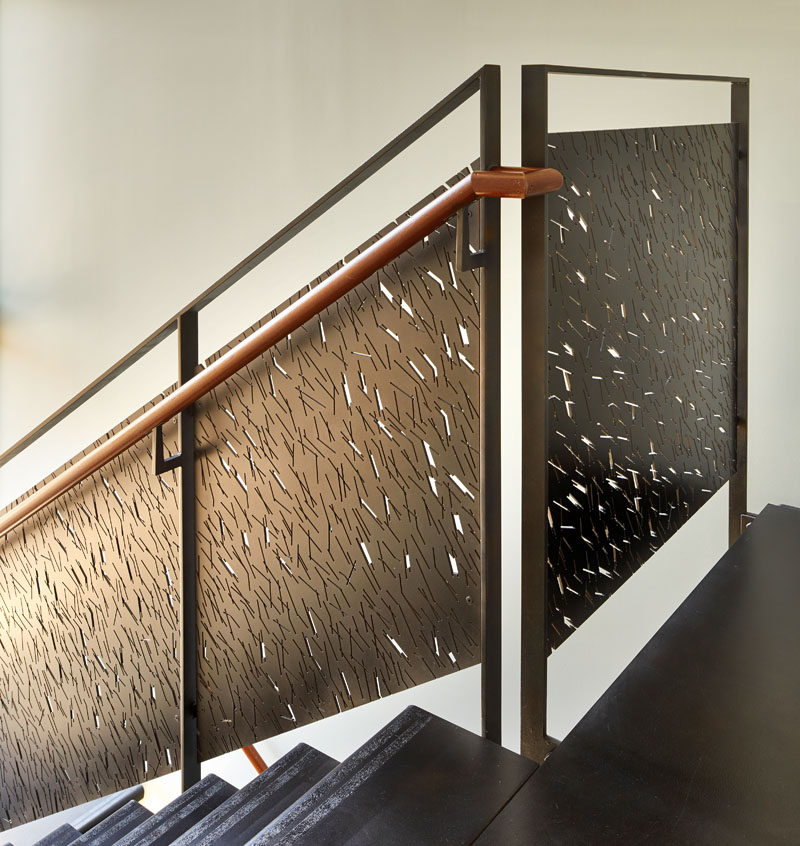 ---
The building, designed to be a sustainable structure from the start, features elements like water conserving plumbing fixtures, LED lighting, locally sourced materials, high-performance Low-E windows and photovoltaic panels.
The 9,000 sqft building also has radiant hydronic heating and cooling system and costs just $35 per month to heat.
---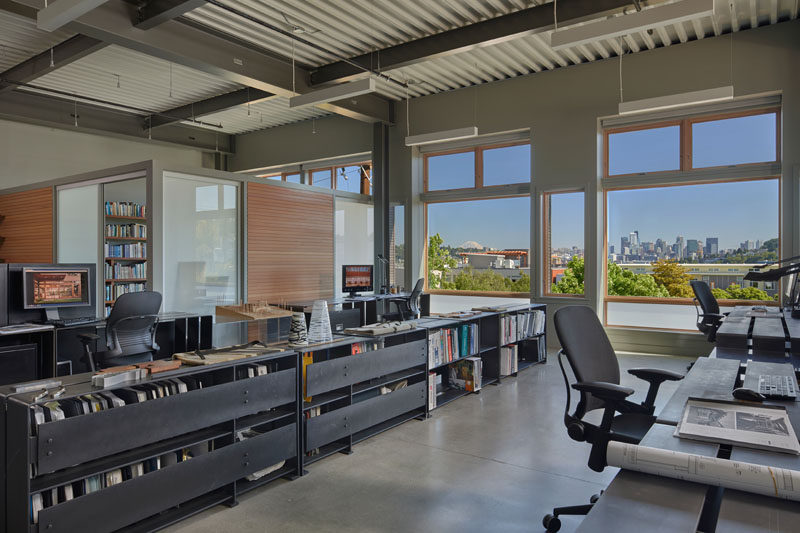 ---