Strand Design have recently completed a new modern, vacation lake home in northern Minnesota, for a young couple that combines their appreciation of Scandinavian architecture and their active lifestyle, and at the same time, celebrates the natural woods environment.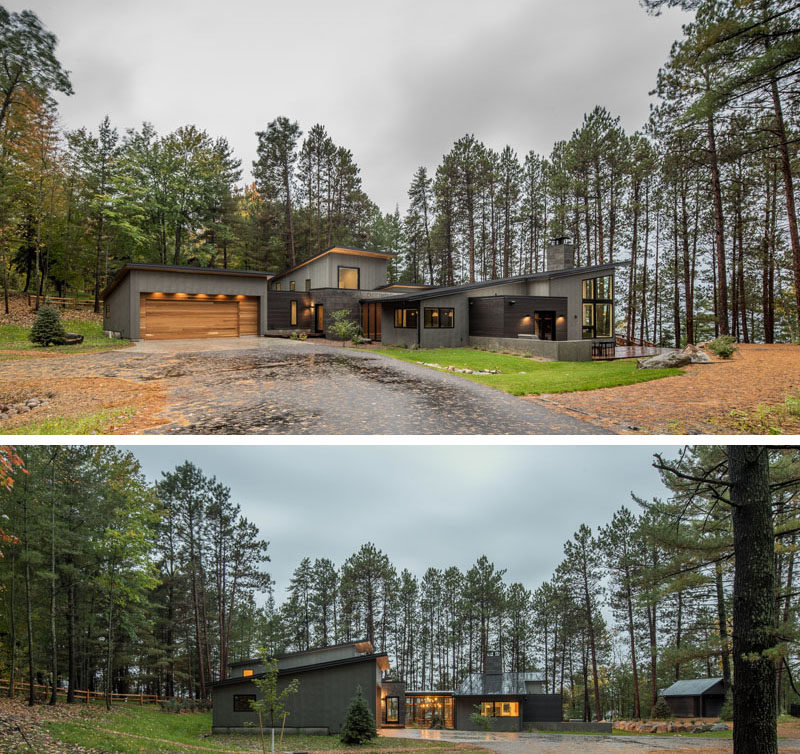 ---
The house has a subtle dark exterior that includes grey, black, stone and wood elements, allowing the home to blend into the forested landscape.
---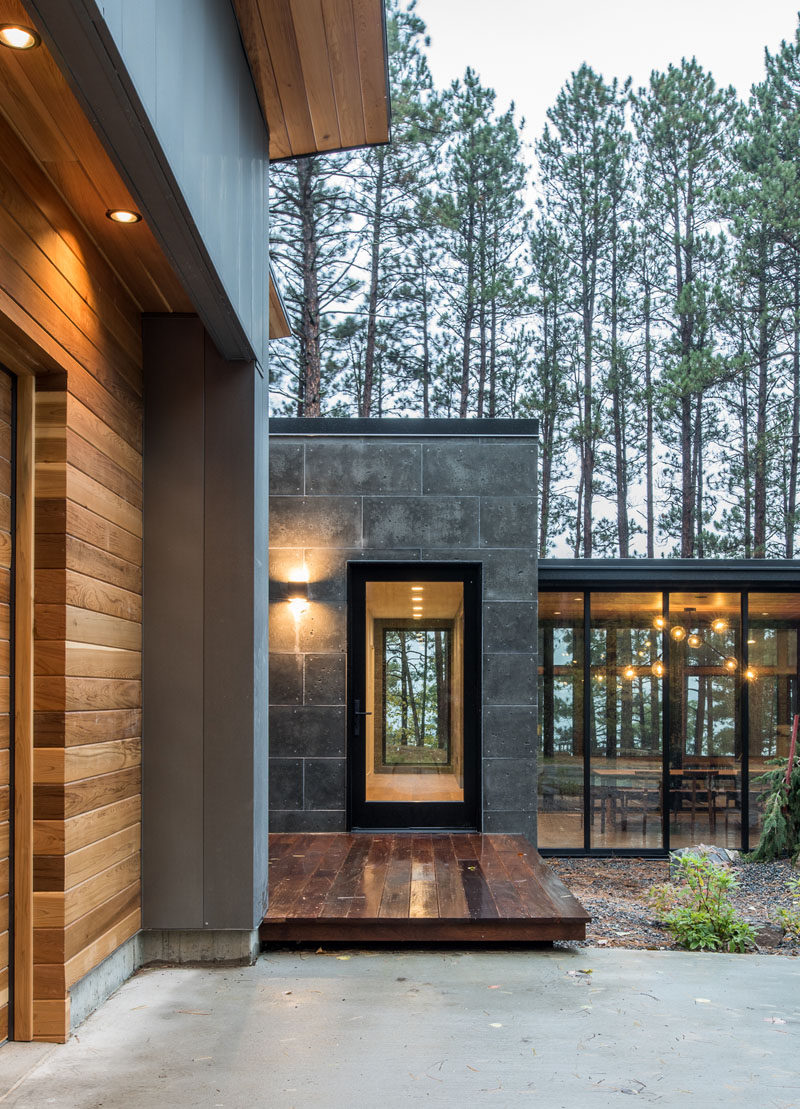 ---
A glass front door welcomes you to the home and once inside there's a dedicated space for hanging jackets and putting on shoes. A couple of steps lead to the main living area of the house.
---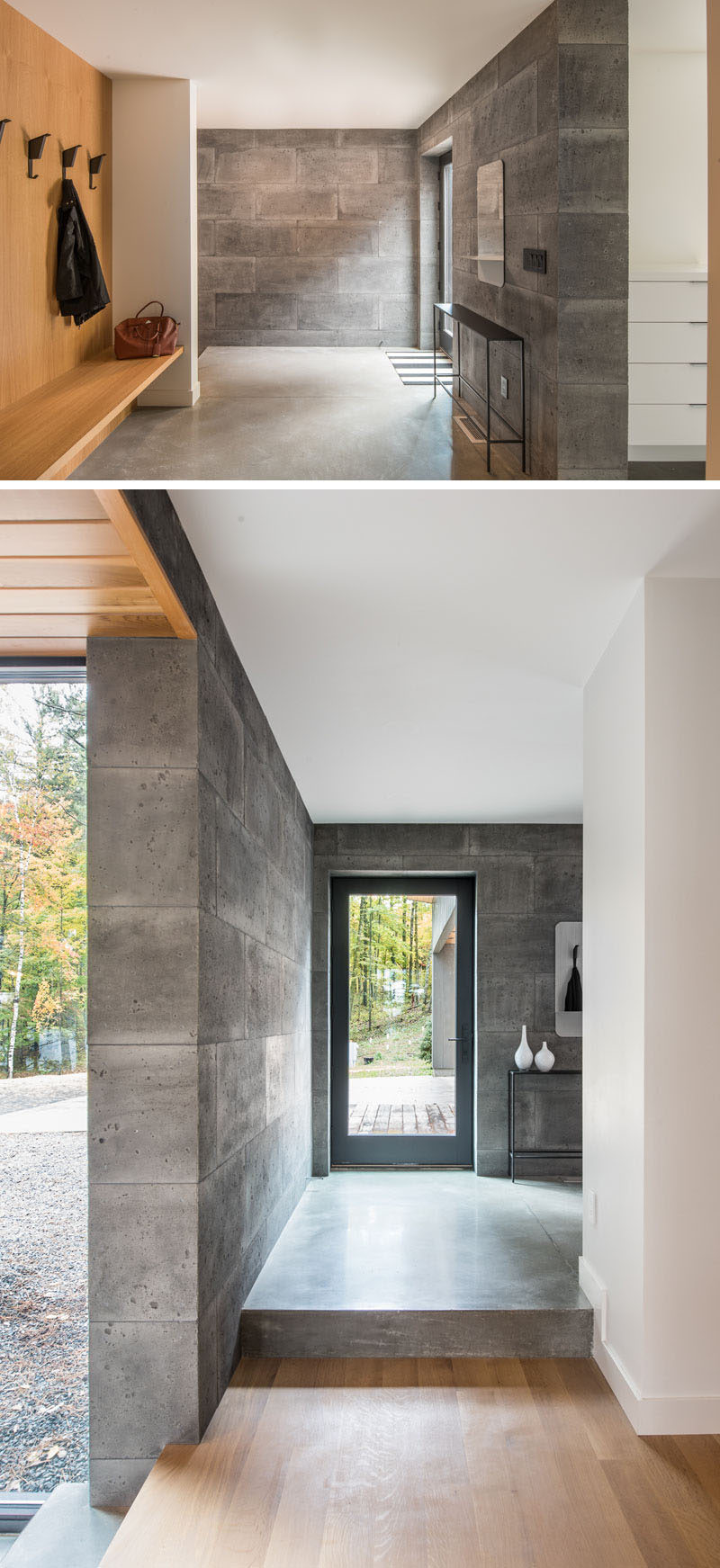 ---
A glass core creates an abundance of light and shows off the lake views. The glass walls also separate the large dining area from a enclosed porch. When needed the glass wall can be opened to expose the porch and increase the size of the interior space.
---

---
At the end of the dining area is the kitchen. Bright white walls are warmed up with the use of white oak cabinets, and large windows let the surrounding tree views become the highlight of the kitchen.
---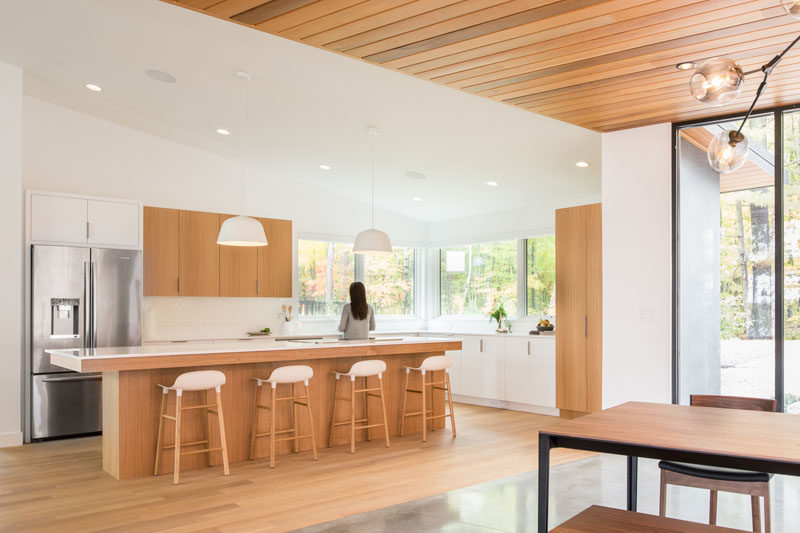 ---
Just off the kitchen is the main living room. Large windows that wrap around the room show off the tree views, while a fireplace creates a focal point in the room.
---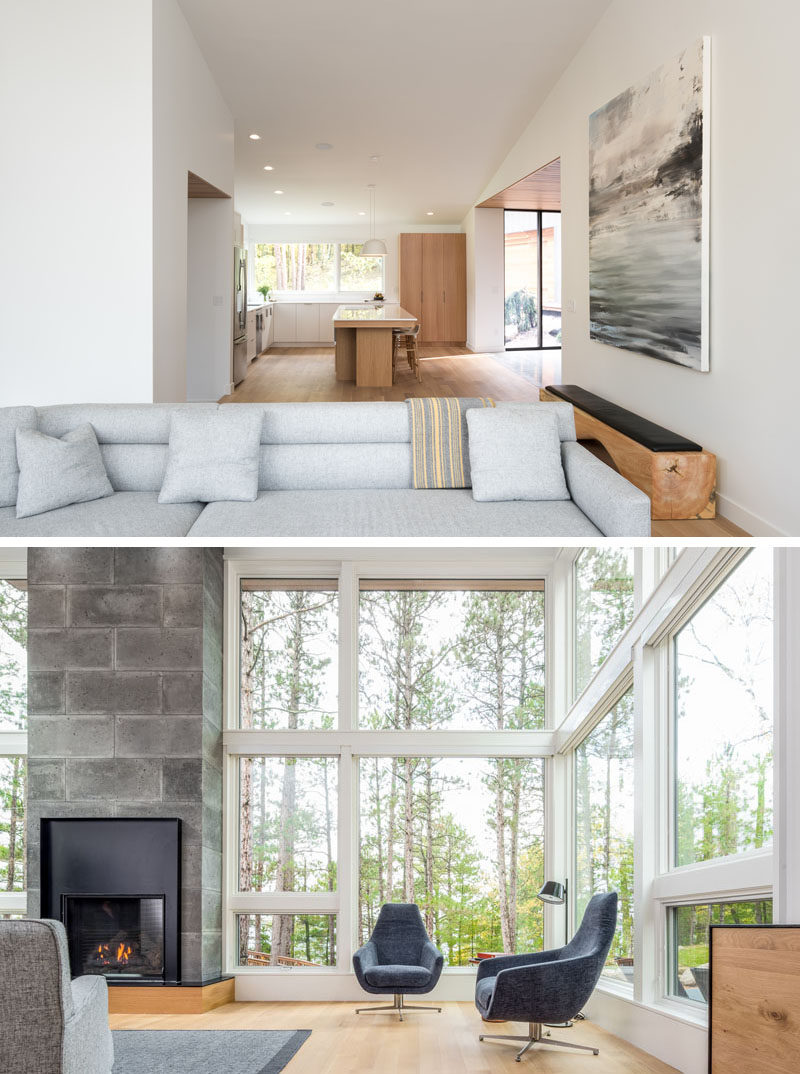 ---
Located between the living room and the kitchen is a door that leads to an outdoor patio that's been set up with a bbq, outdoor dining and sun lounges.
---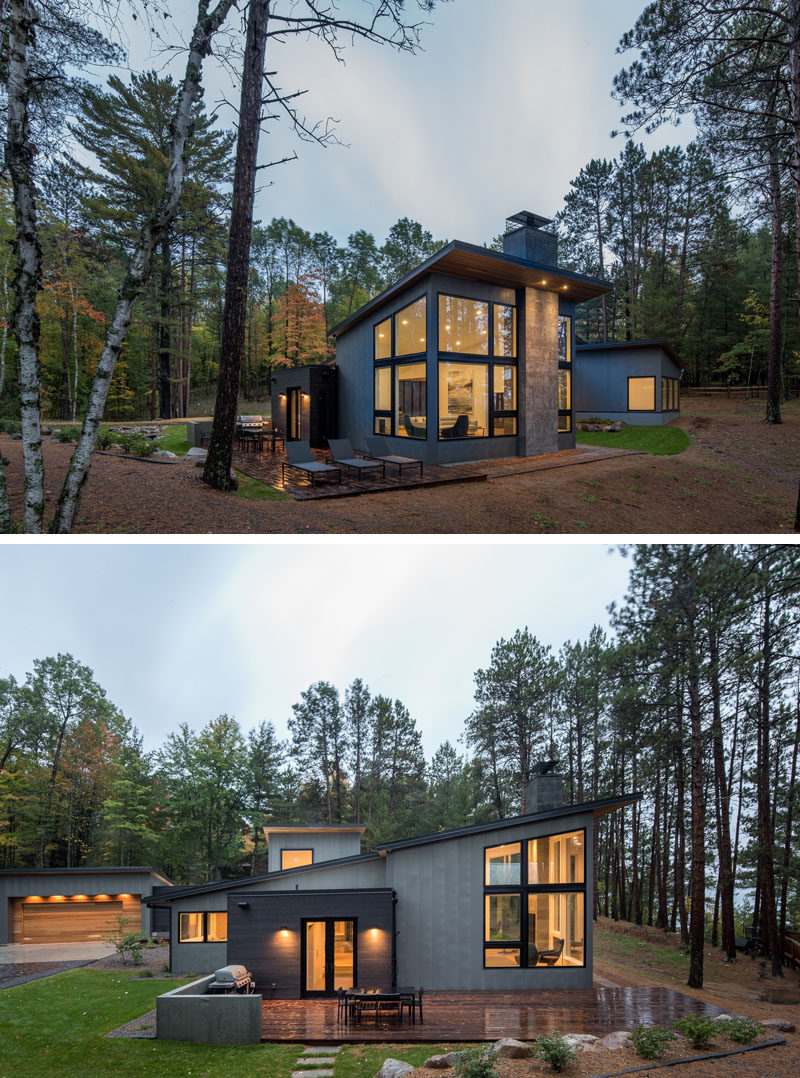 ---
On the other side of the house is the private family area with the sleeping quarters. Much like the living room, the windows in this bedroom wrap around one end of the room to provide views of the outdoors.
---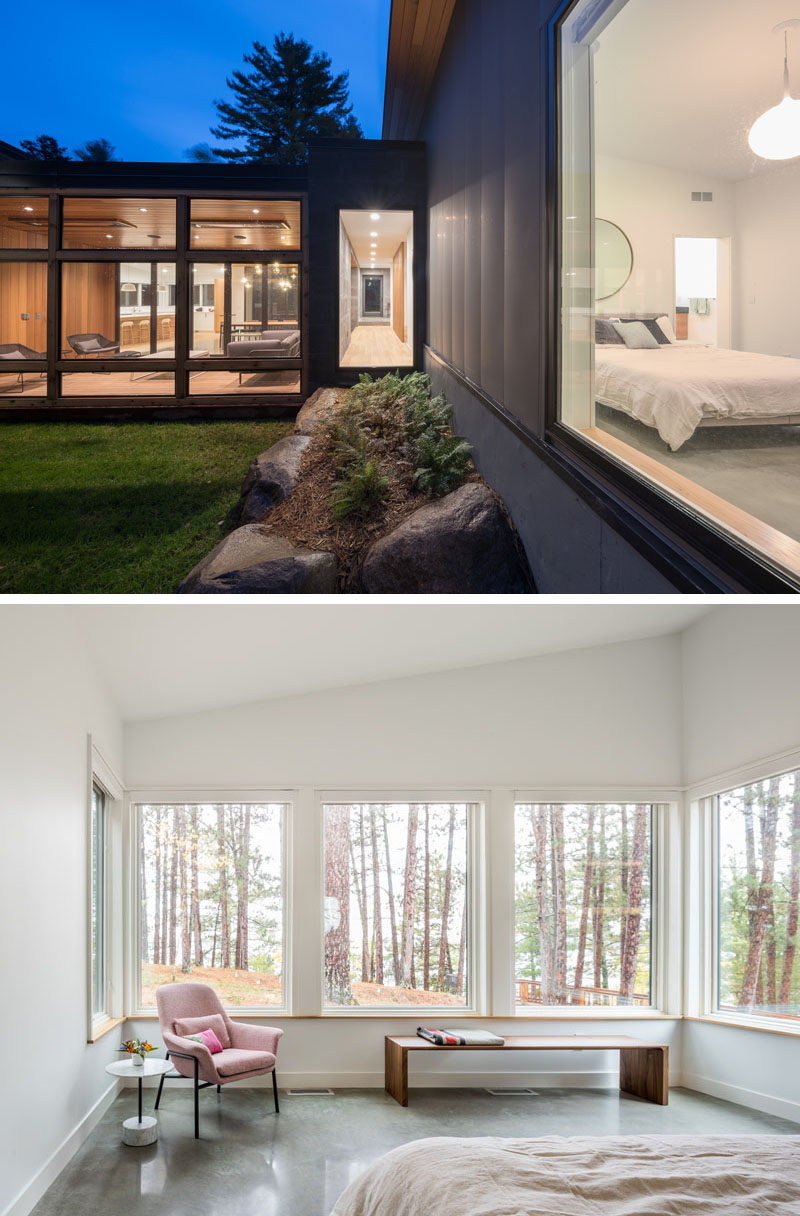 ---
In the bathroom, white walls have been paired with dark grey hexagonal tiles, a concrete floor and a wood vanity with a dark countertop.
---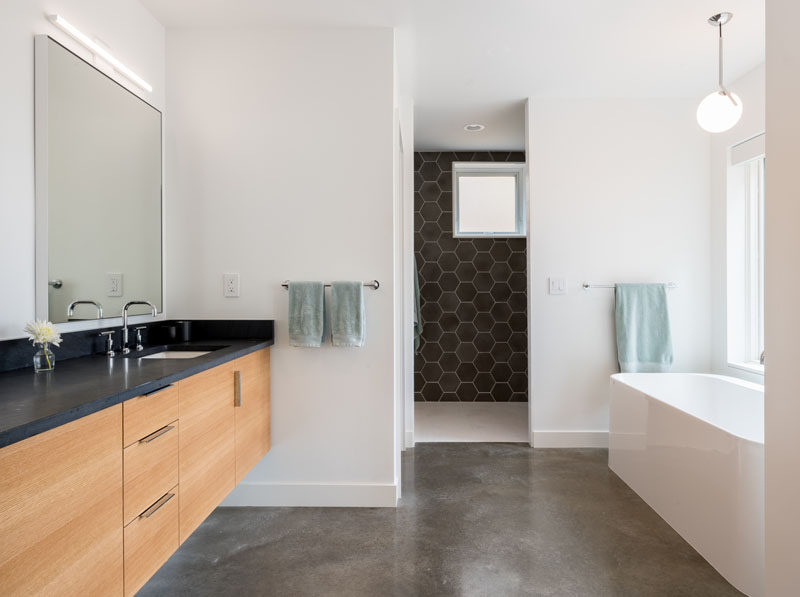 ---
In a kids bedroom, a rock climbing wall surrounds the window and small sets of holes in the wood wall allow the 'rocks' to be moved to create a new climbing challenge when needed.
---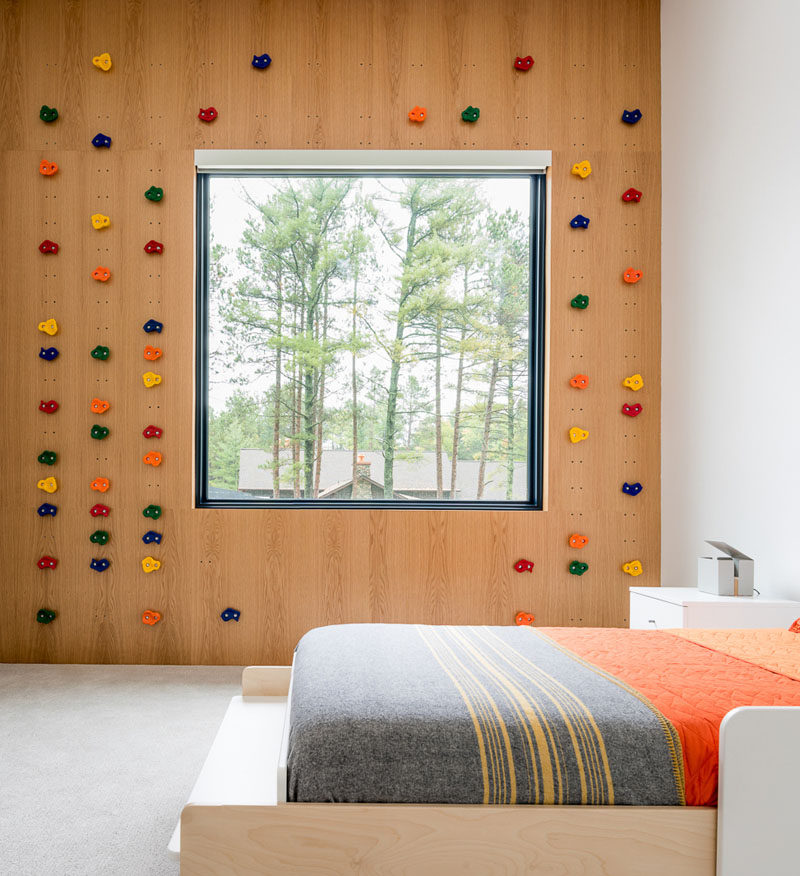 ---
In this bathroom, wood grain tiles in a light blue create a unique and colorful accent wall.
---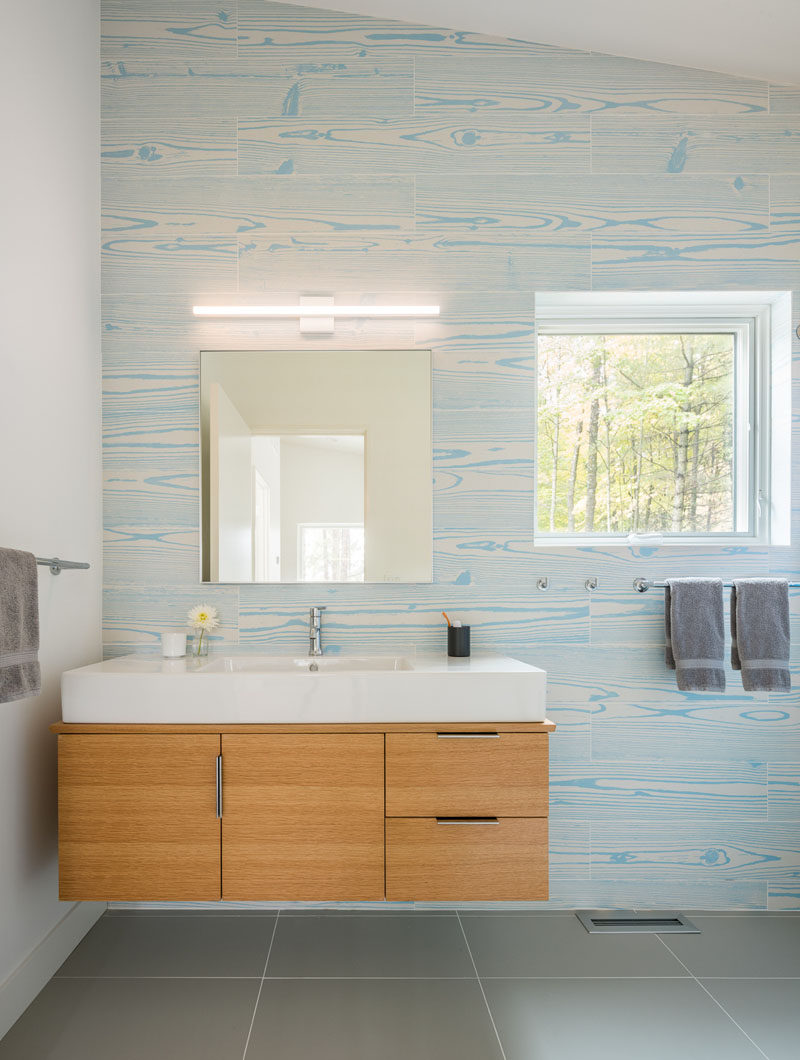 ---
This bathroom is the complete opposite to the other bathrooms in the house. Dark wood has been used as an accent, while white oak cabinets, vanity and ceiling add a sense of warmth to the bathroom.
---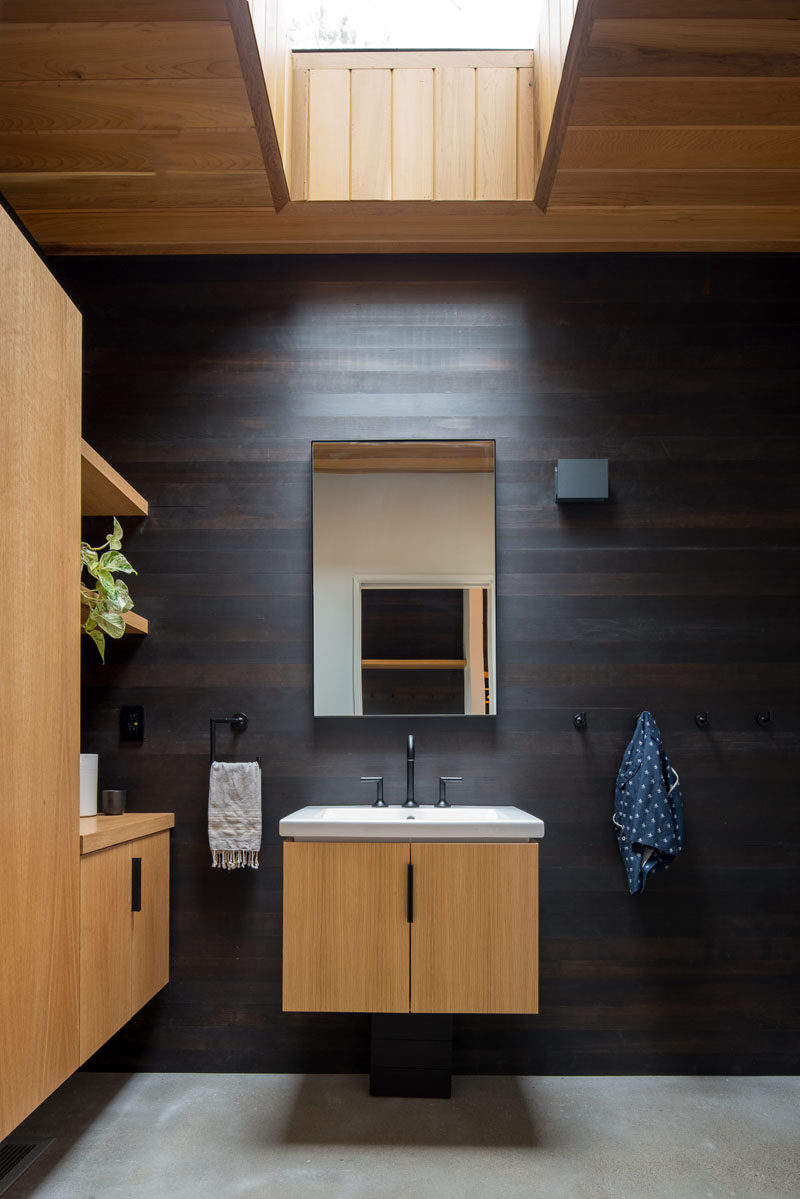 ---
A small set of stairs that are located just off the entry way and dining room lead down to a media room.
---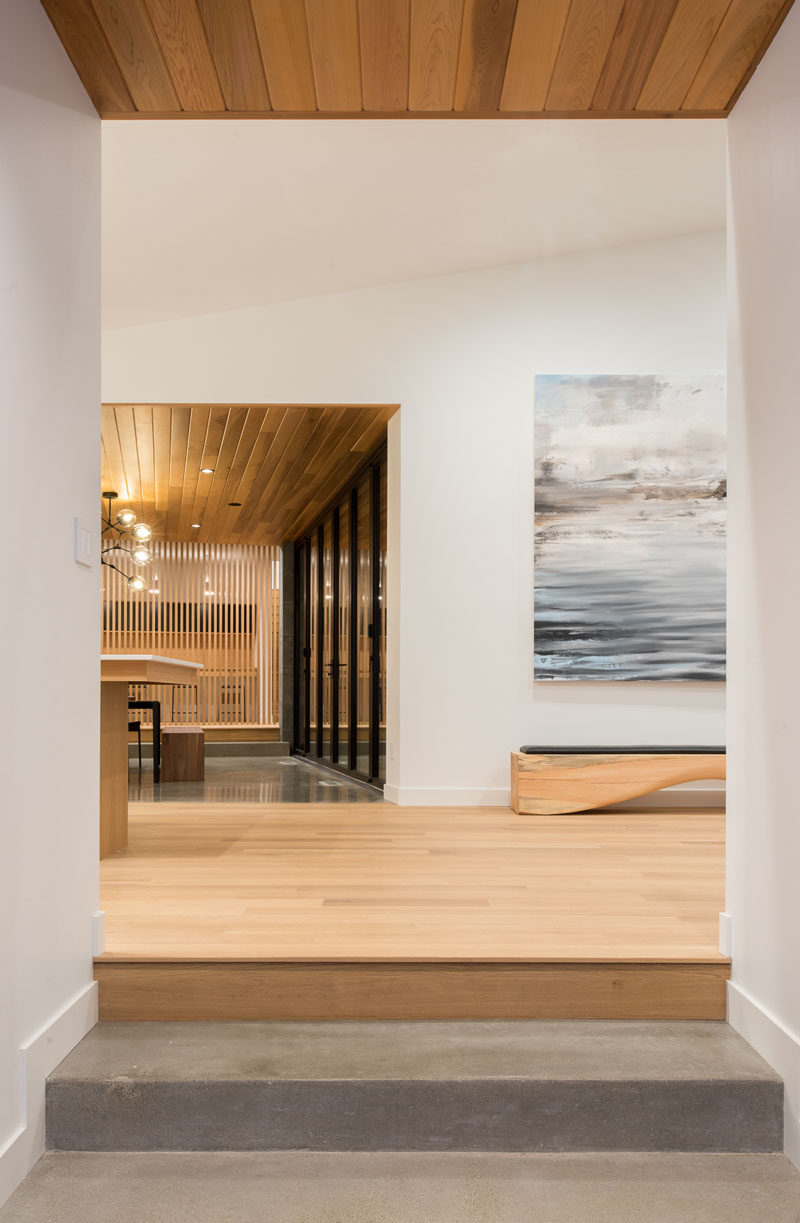 ---
In the media room, a large couch is focused on the television, perfect for movie watching, while window allow some natural light into the space.
---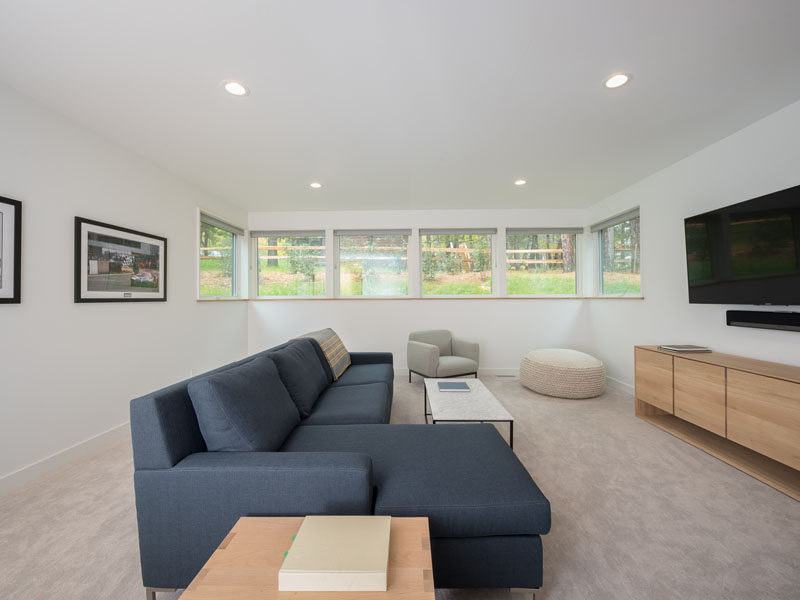 Photography by Chad Holder Photography | Design team: David Strand and David McKay