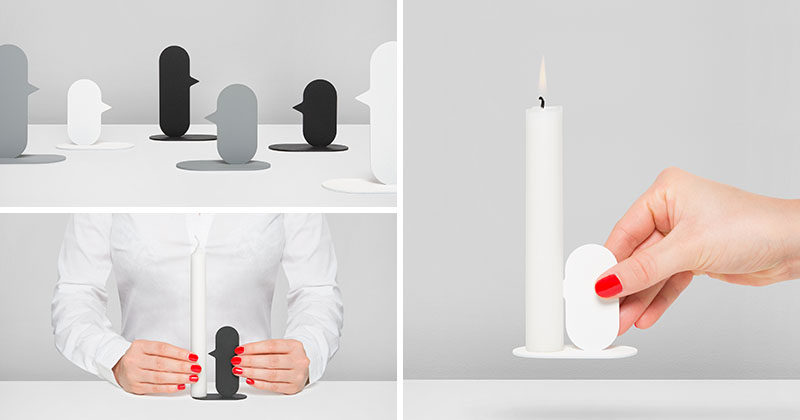 Belgian industrial designer Quentin de Coster has designed NOSE, a prototype for a minimalist candle holder, where the candle is held in place on the nose of the abstract profile.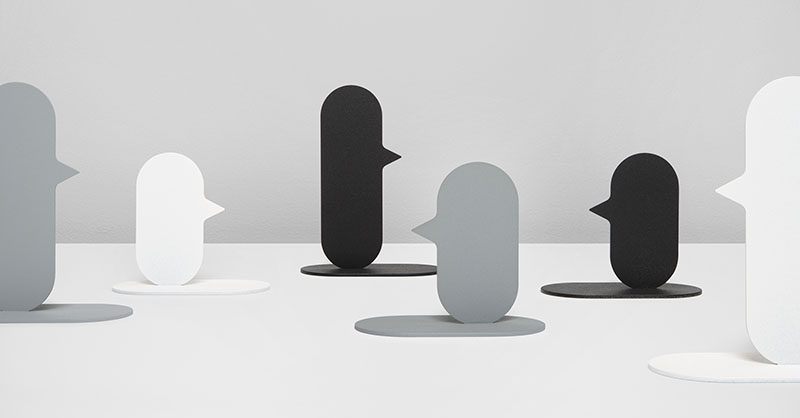 ---
The candle holder is made from two pieces of laser cut steel that are then welded together. Once welded, the pieces are then powder-coated for a finished look.
---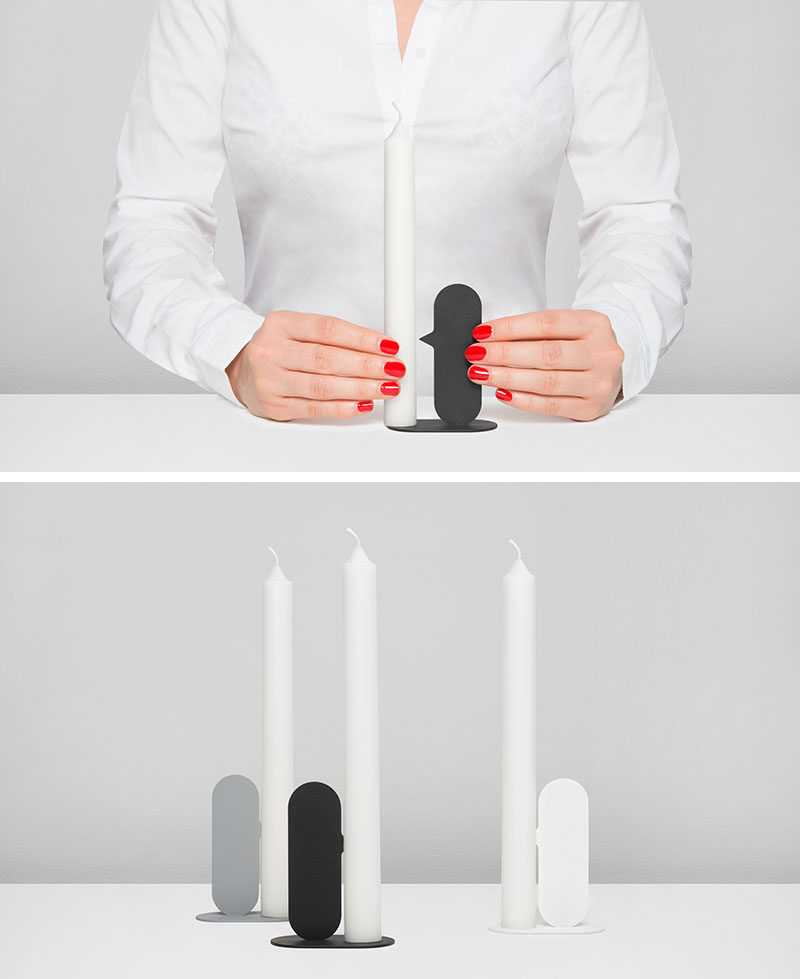 ---
When you attach a candlestick to the nose, the profile, which is available in grey, white and black, then becomes a place where you can easily pick it up.
---