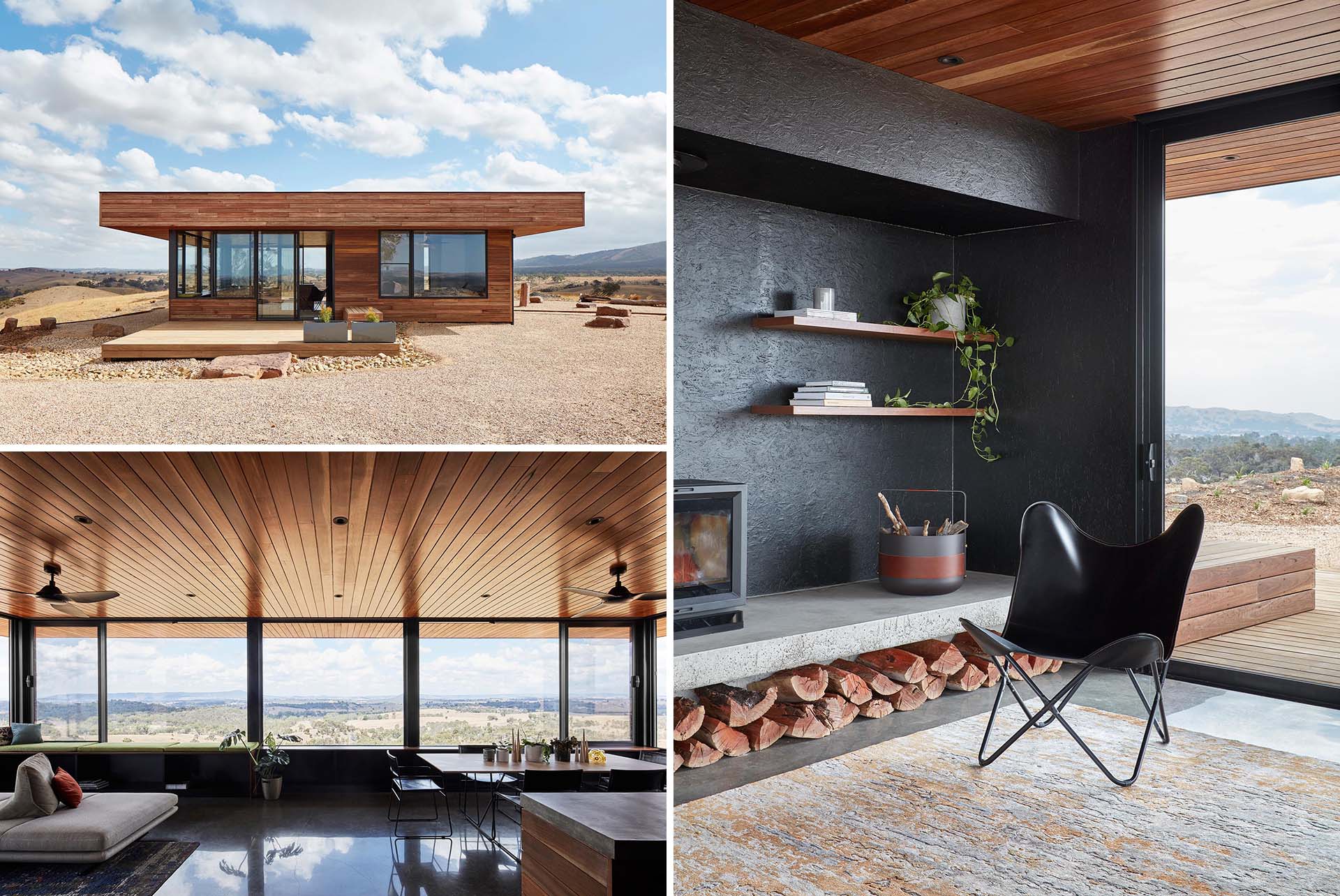 Ben Callery Architects has designed the 'Elemental House', a small home located an hour north of Melbourne, Australia, that lies on 100 acres of recently sub-divided farmland with panoramic views over rolling hills.
The brief from the clients, a retired couple, was for a self-sufficient rural retreat with a minimal environmental footprint.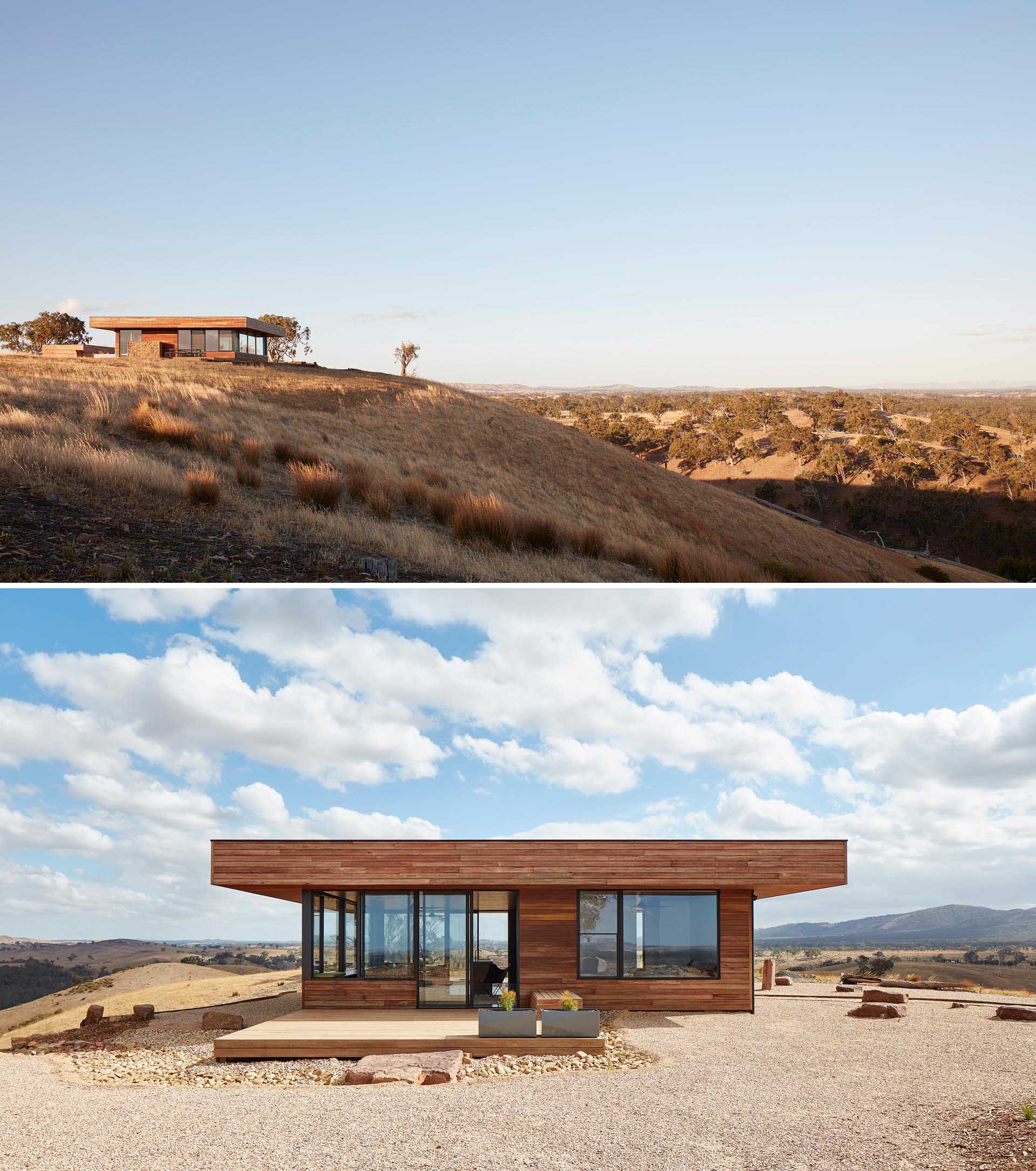 The house has been designed to be off-grid, producing its own electricity and water on-site, as well as treating its waste on-site.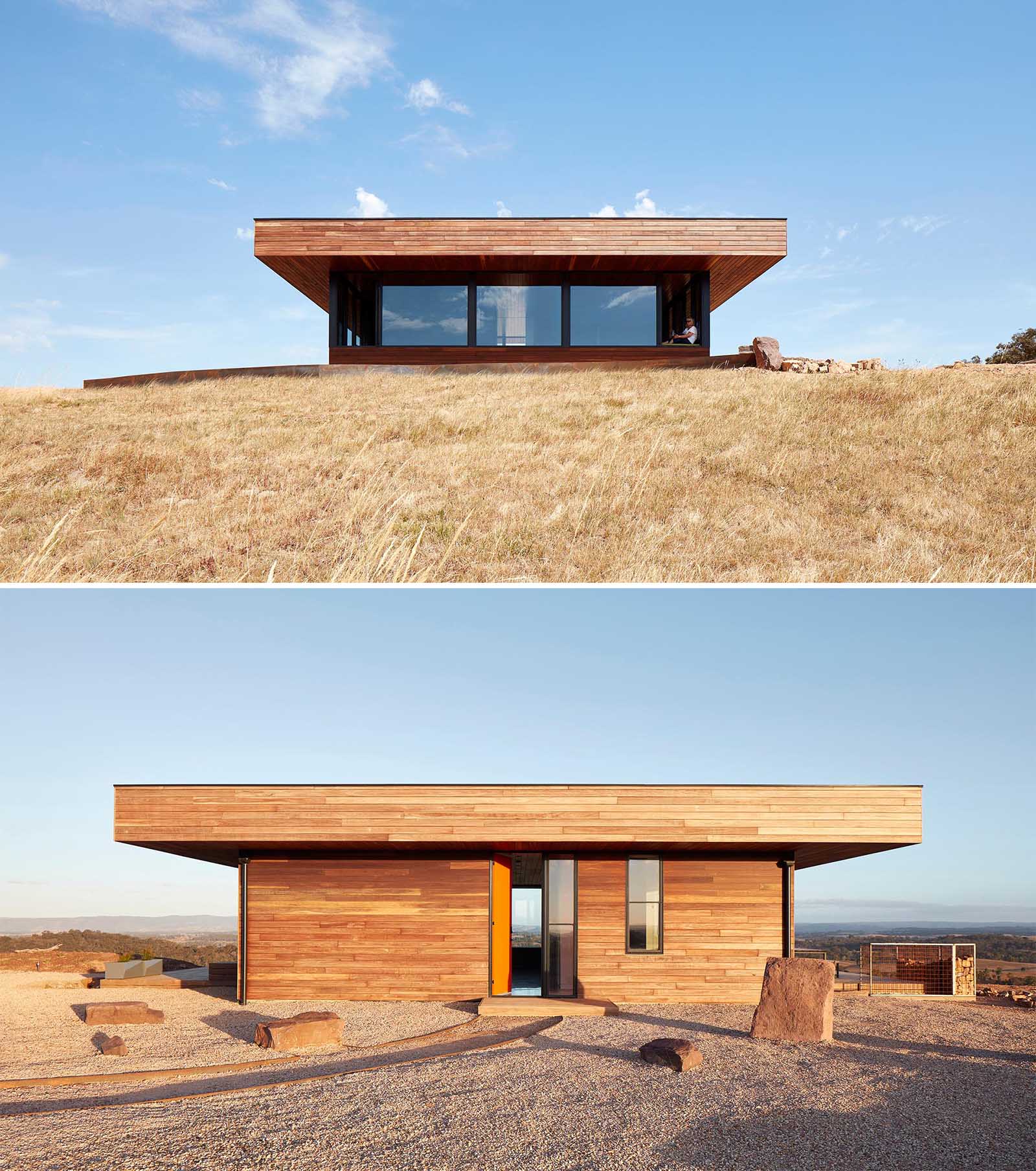 The entire exterior of the home is clad in Spotted Gum timber, an Australian native hardwood that's so durable that it meets the bushfire rating non-combustibility requirements.
The floor plan of the home is compact and modest, with a single bedroom and bathroom. The living space, with its wood ceiling and large windows, is open plan with a dining area and kitchen, while the living room includes a black accent wall with a fireplace and a window bench.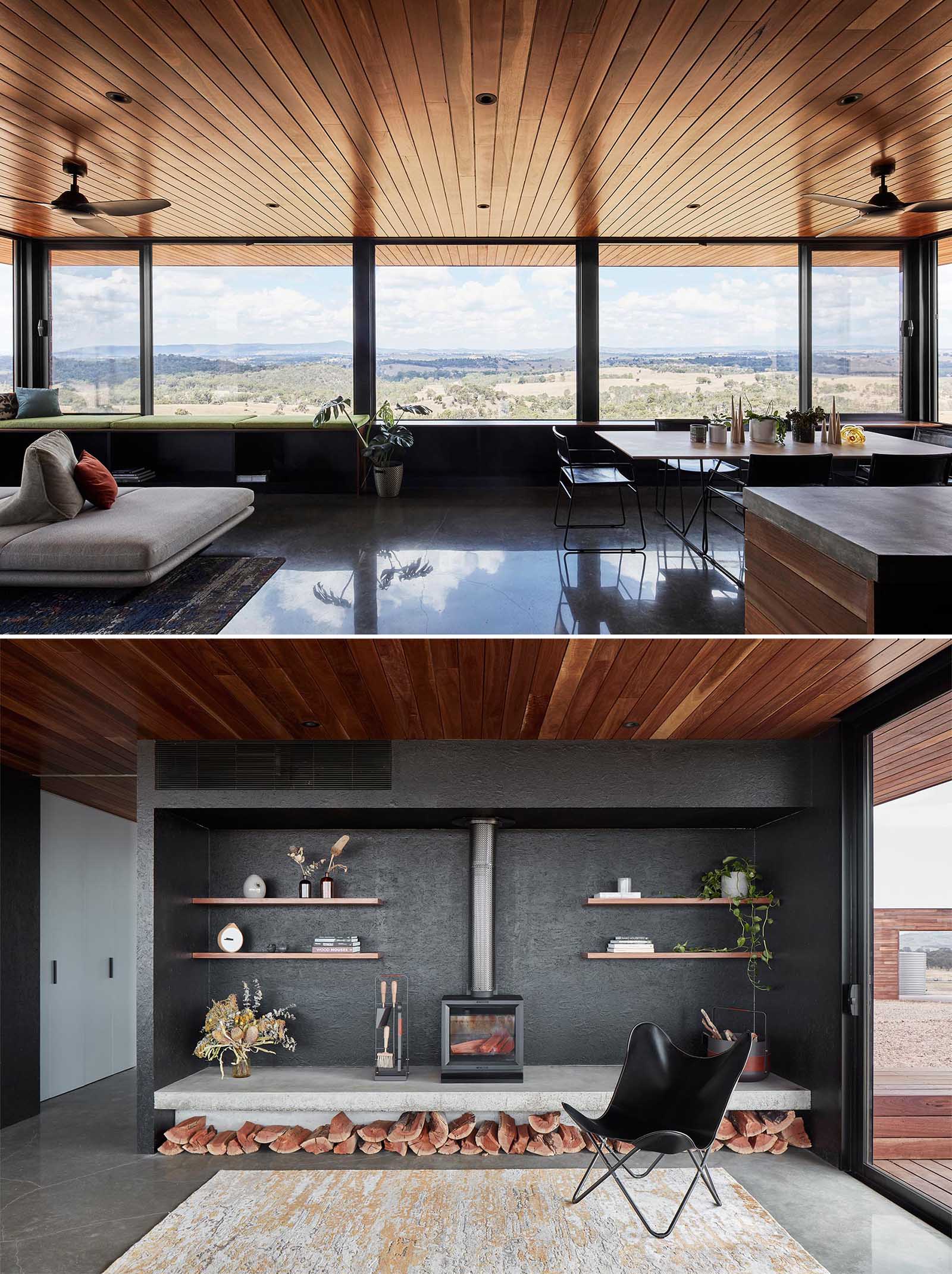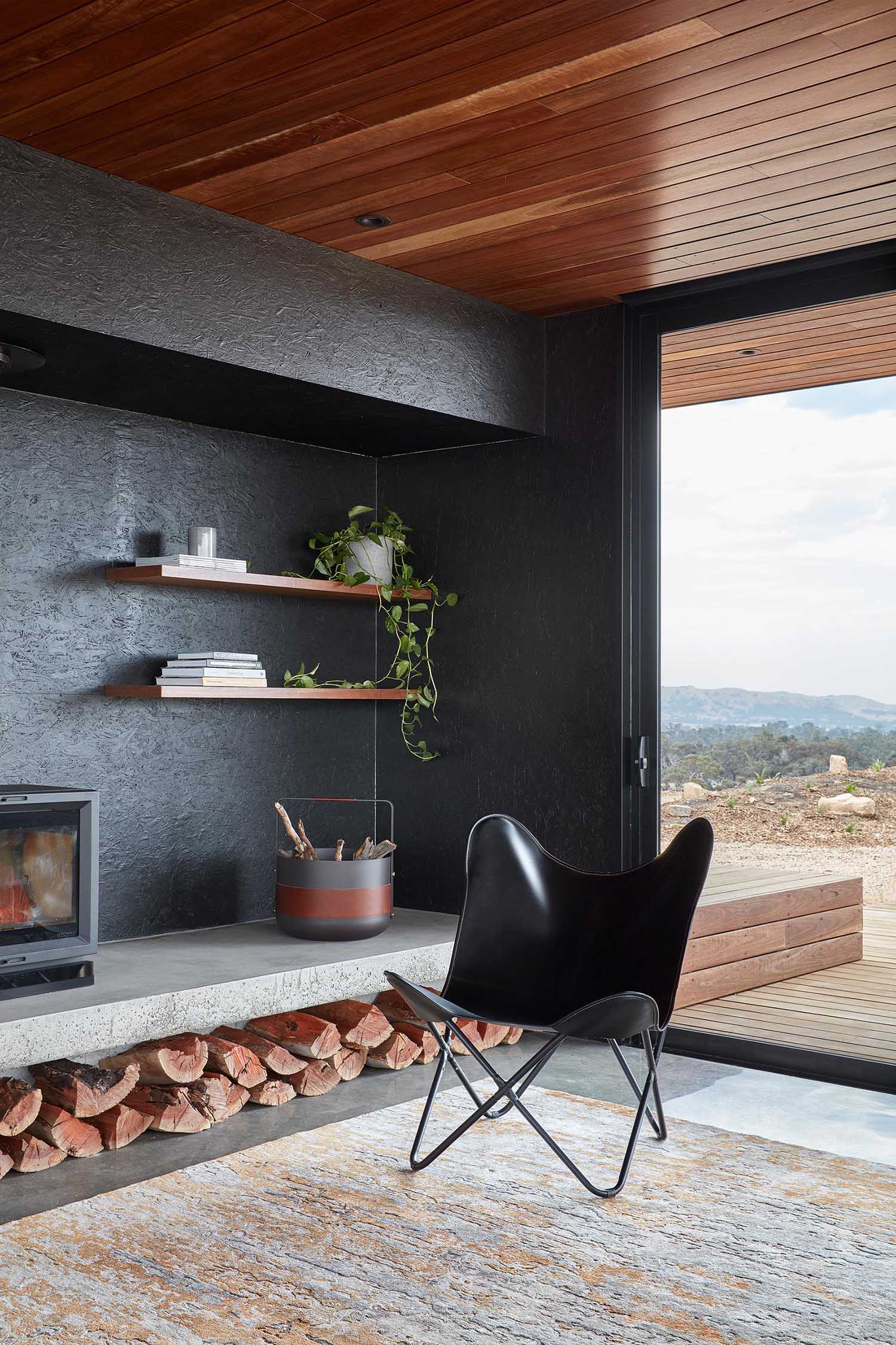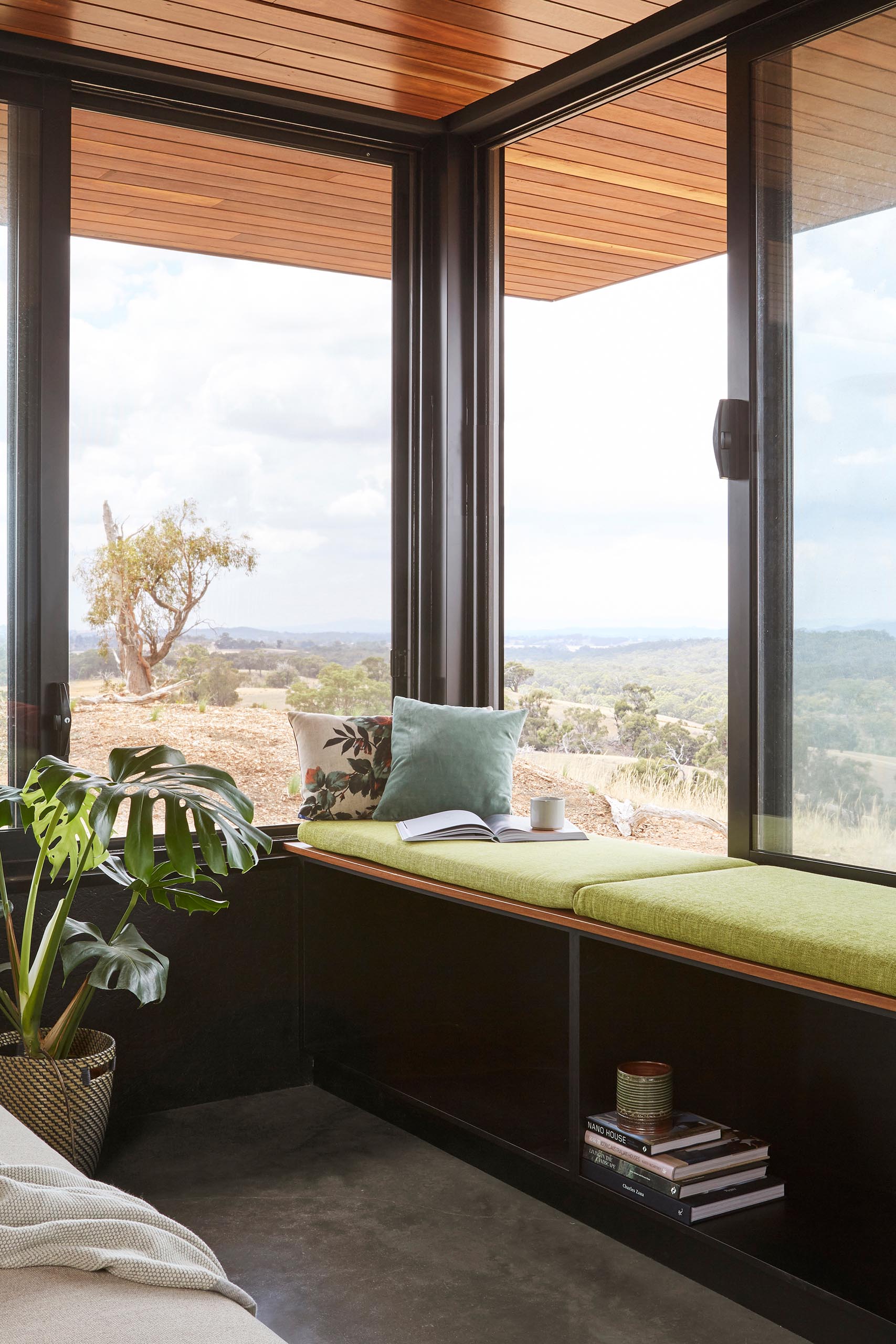 In the bedroom, a large picture window with a black frame perfectly showcases the rural landscape.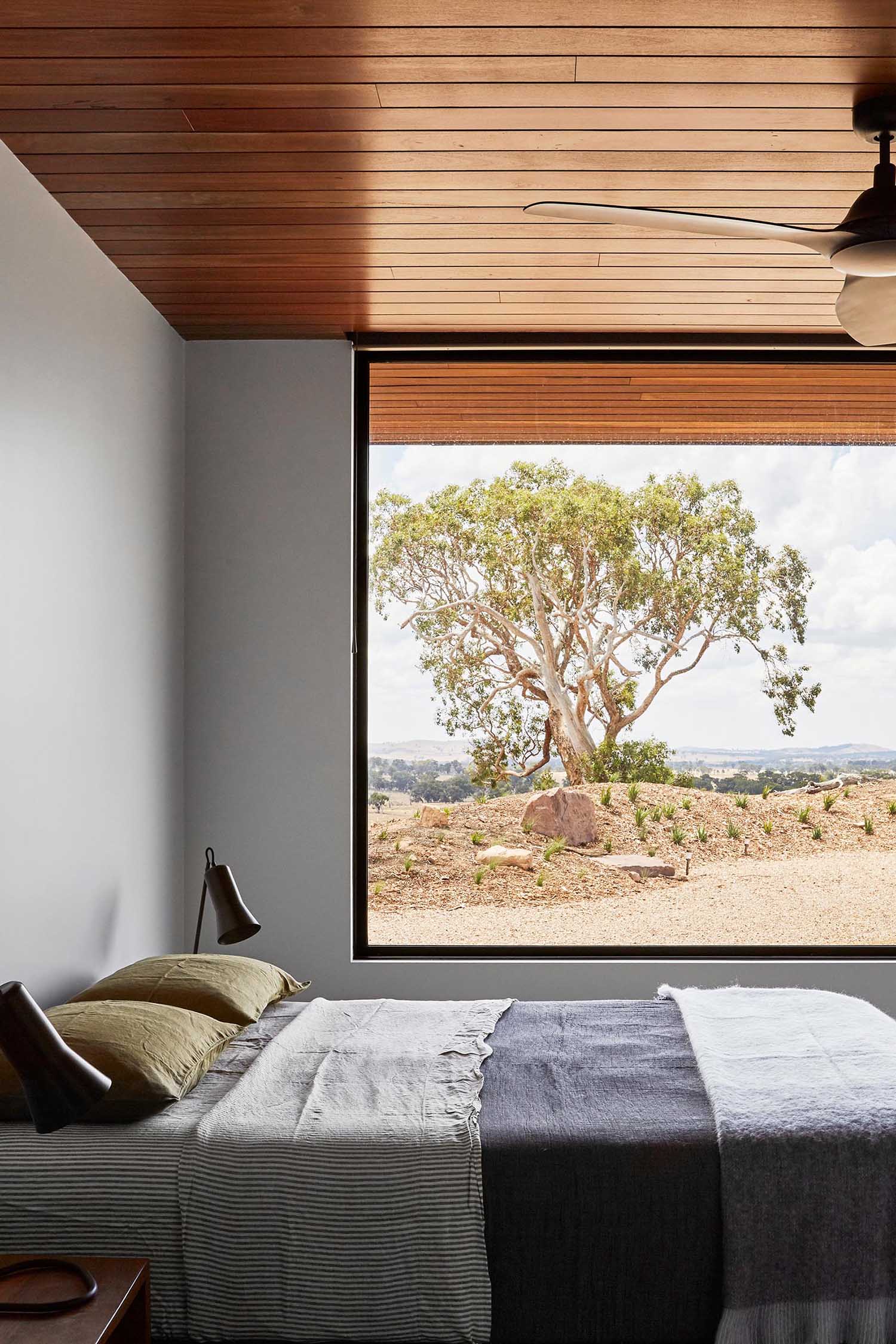 Photography: Jack Lovel and Dave Kulesza |Architecture firm: Ben Callery Architects – Team: Ben Callery and Tim Shallue | Builder: Keenan Built