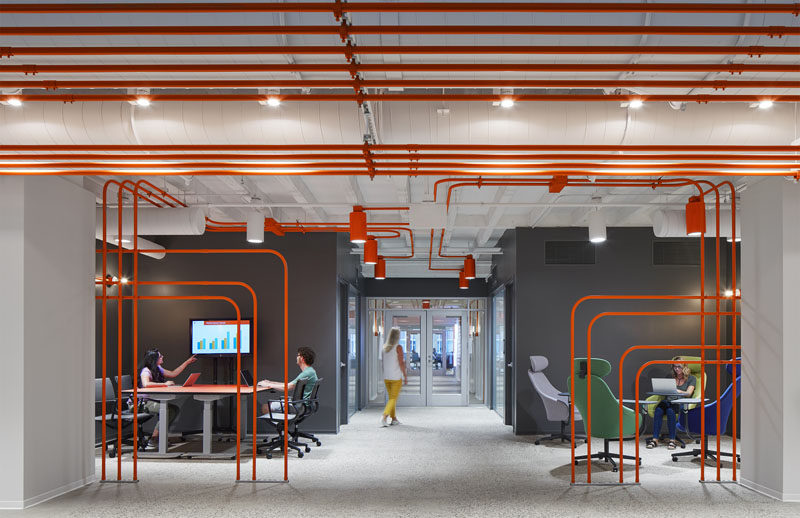 Studio BV have designed the Field Nation offices in Minneapolis, Minnesota, that were inspired by the design and connectivity of a circuit board.
The Field Nation platform is all about connecting people to opportunities and empowering their success, and the space is a metaphor for the product they produce, serving as a platform of connection and collaboration.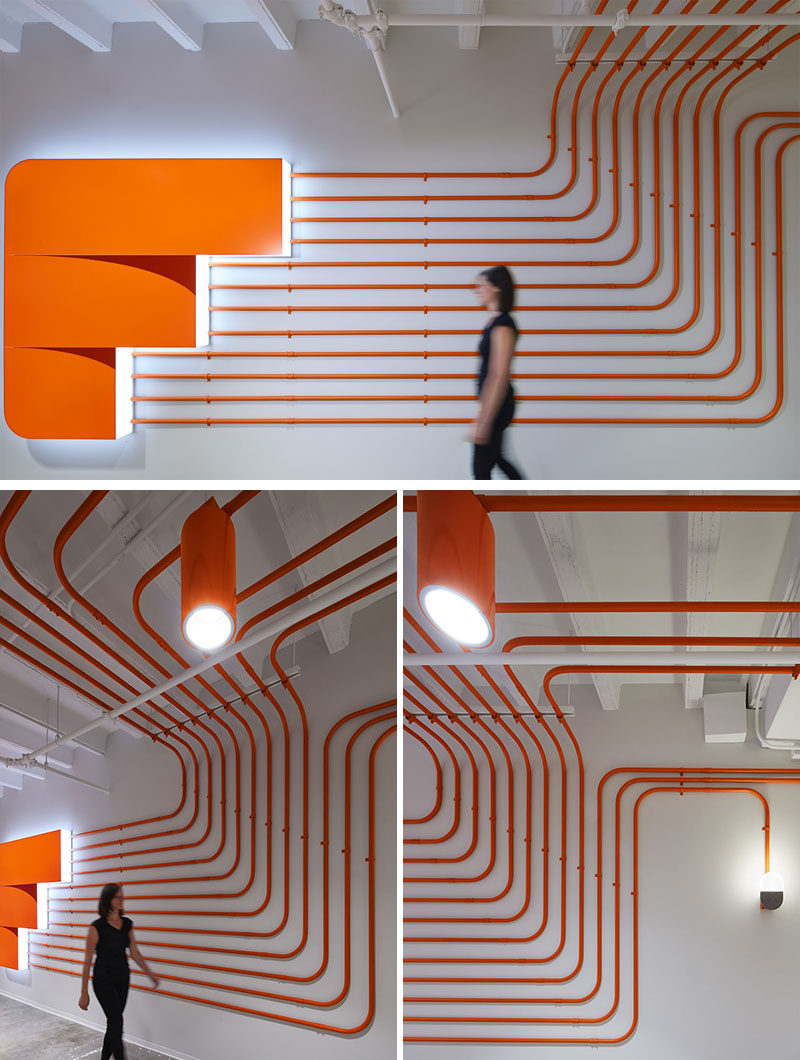 ---
The circuit board is an iconic representation of a technological network, and its etched paths serve to connect and move electricity as it's needed to run a given device.
To represent the paths found on circuit boards, the designers used orange conduit piping throughout the office interior.
---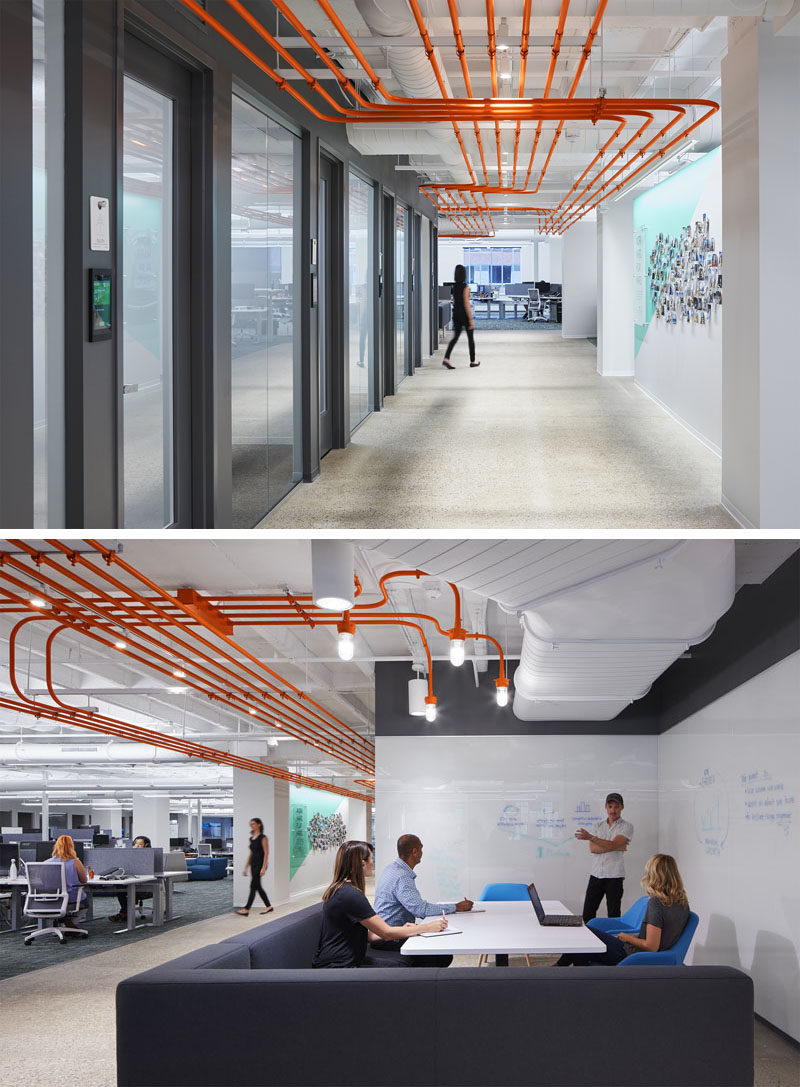 ---
The conduit pipes lead people around the office, and at the end of the pipes, various types of lighting can be found, like in this open meeting space.
---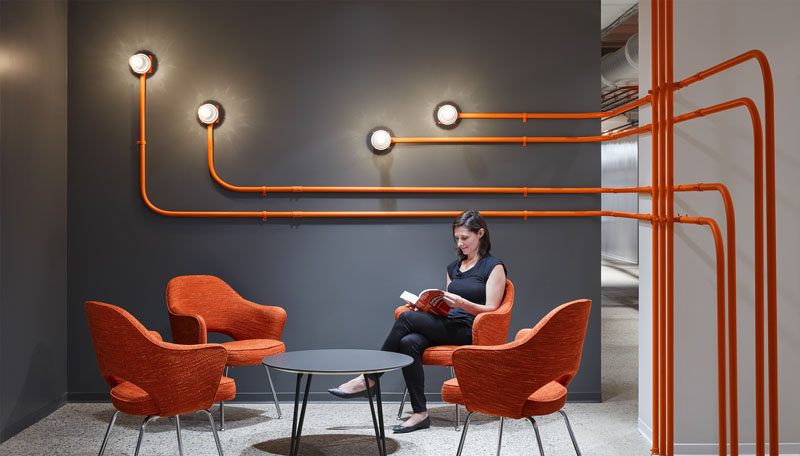 ---
The orange pipes connect the various work areas and also add a pop of color to the mostly white and grey interior.
---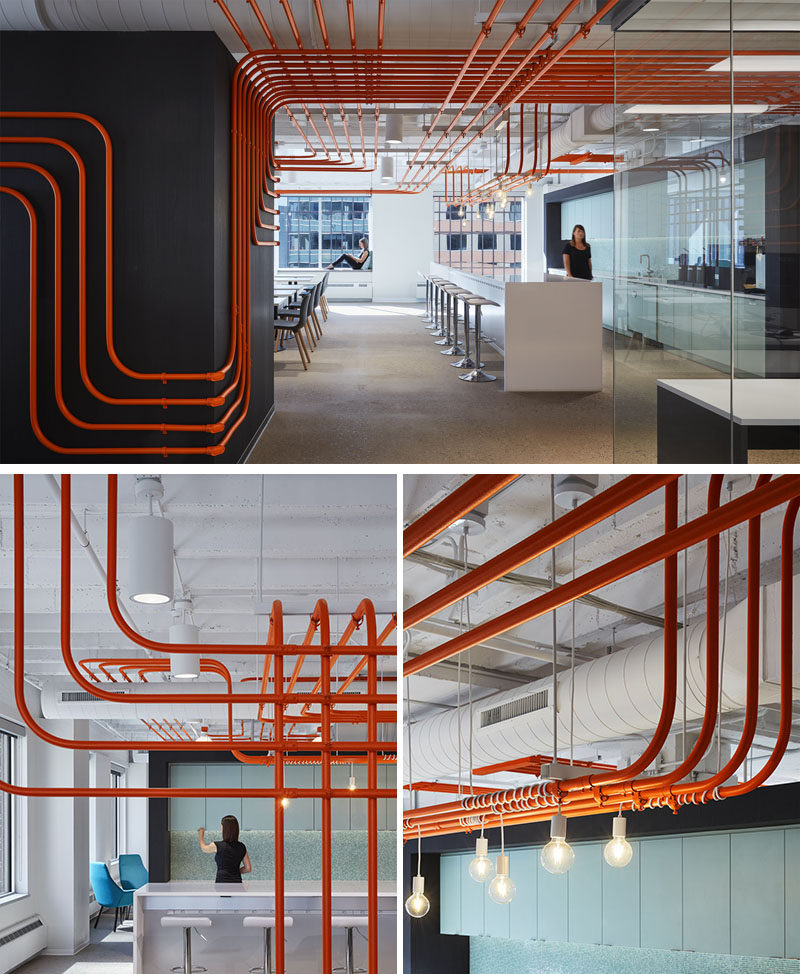 ---
The pipes not only line the ceiling, but also wrap around walls and act as dividers between seating.
---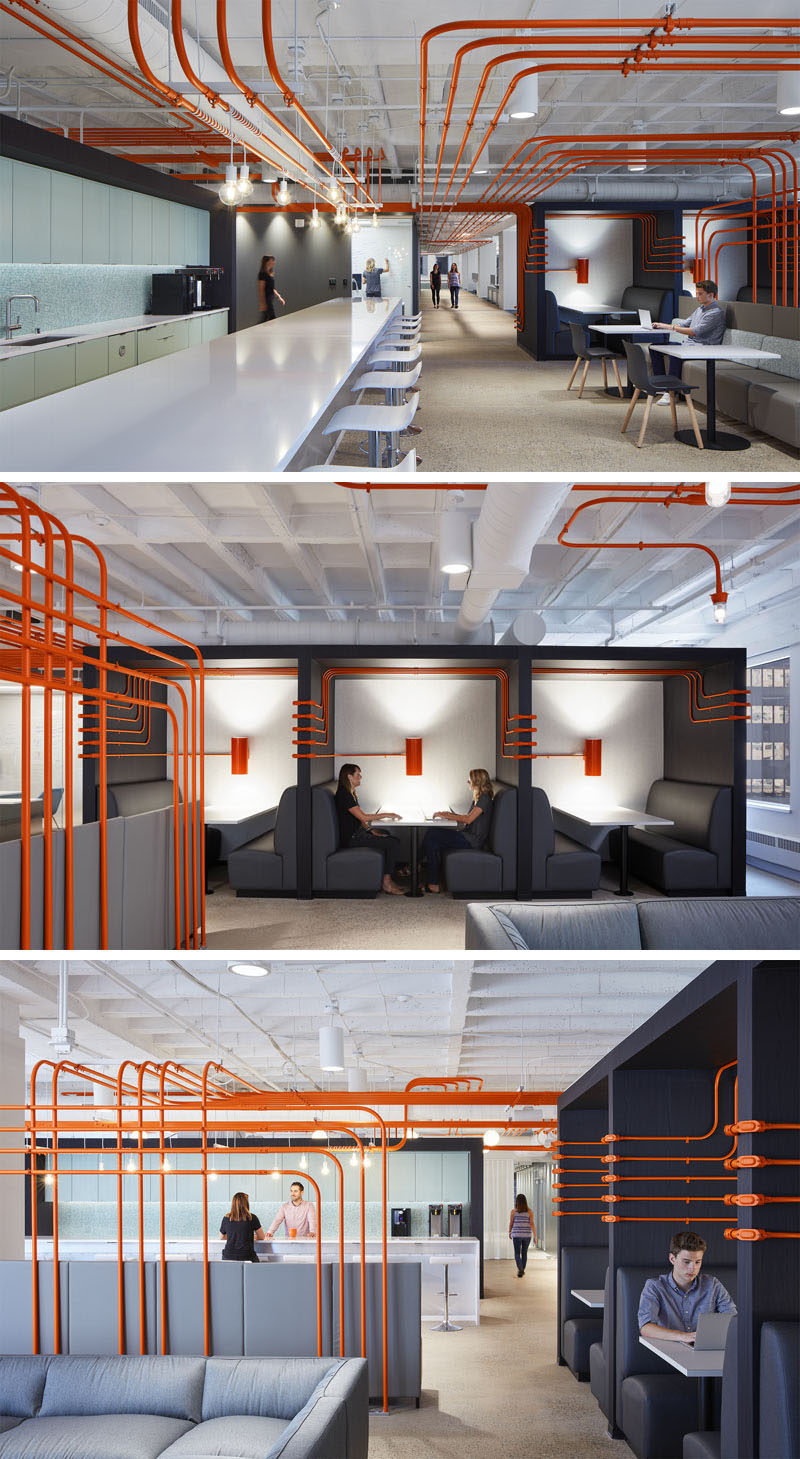 ---
From this angle, you can see that the conduit pipes also run along the ceiling at different levels, overlapping each other.
---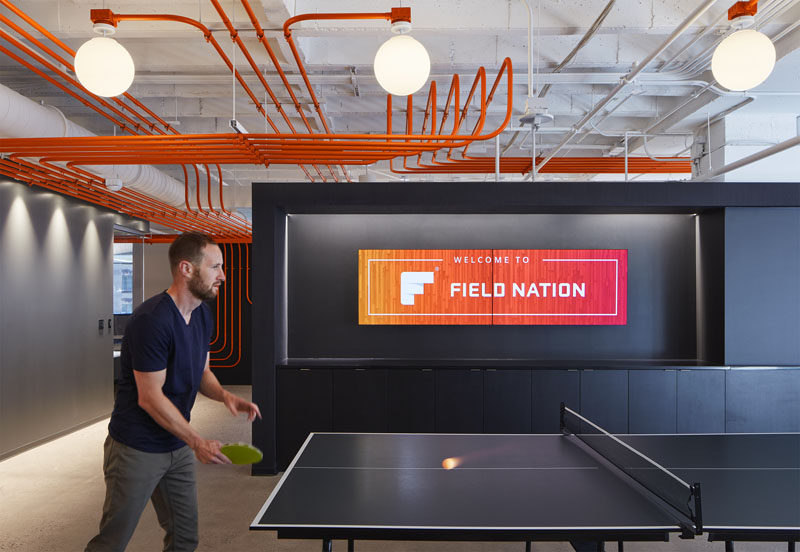 ---