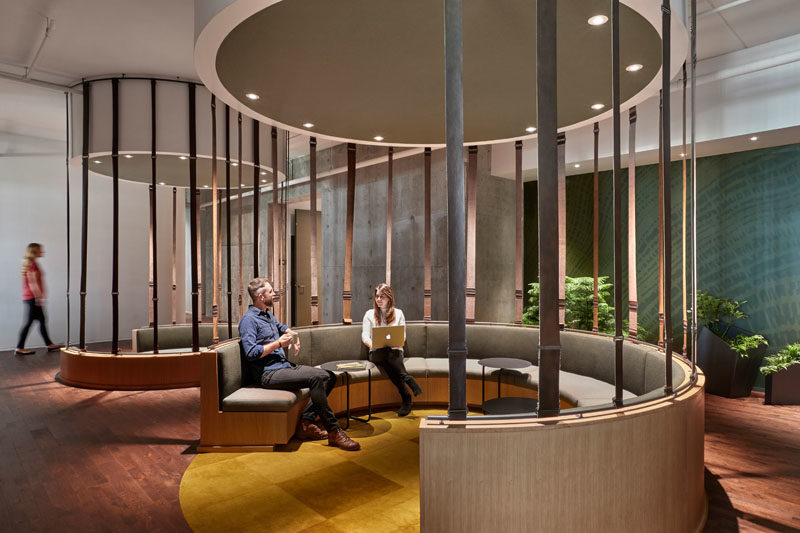 When Studio O+A were asked to design the interiors of the new San Francisco offices of Slack, they drew inspiration from the forest for the 7th floor, specifically fairy rings.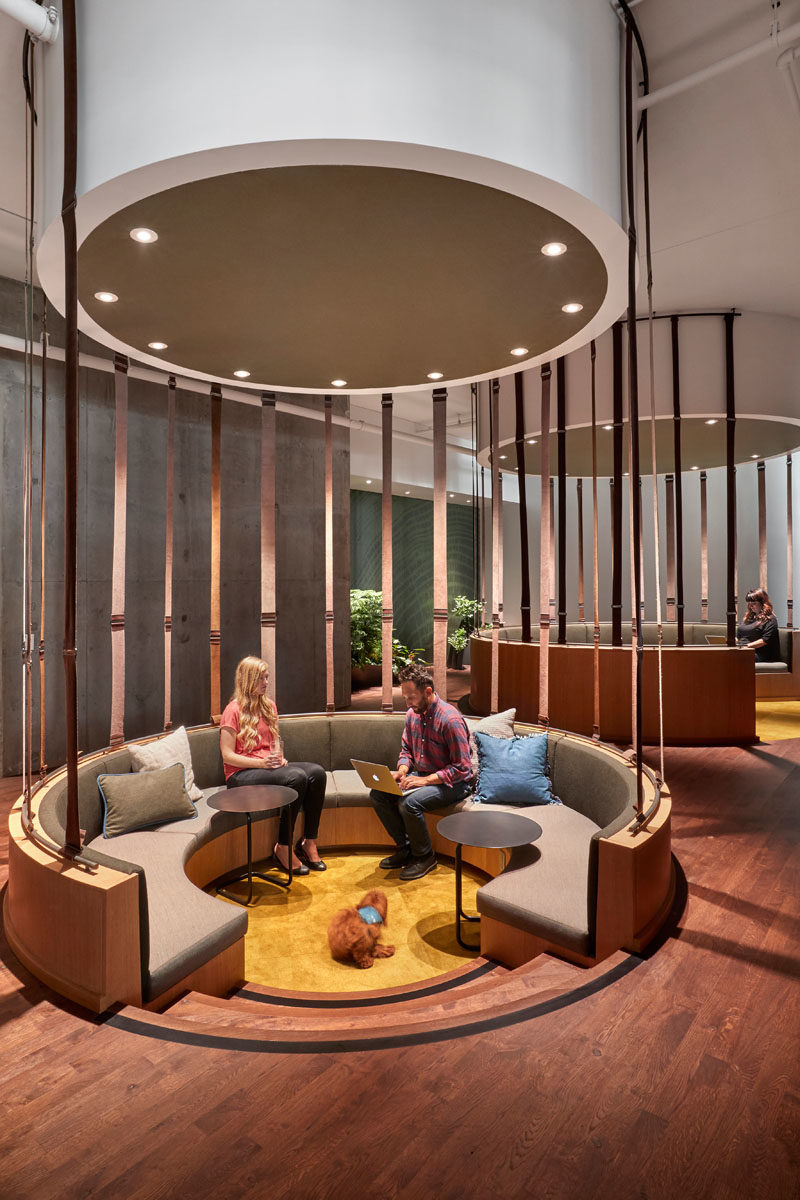 ---
The fairy ring, that's helped shaped different seating areas within the office, comes from the natural growth pattern of the large redwoods on the Pacific Crest Trail.
---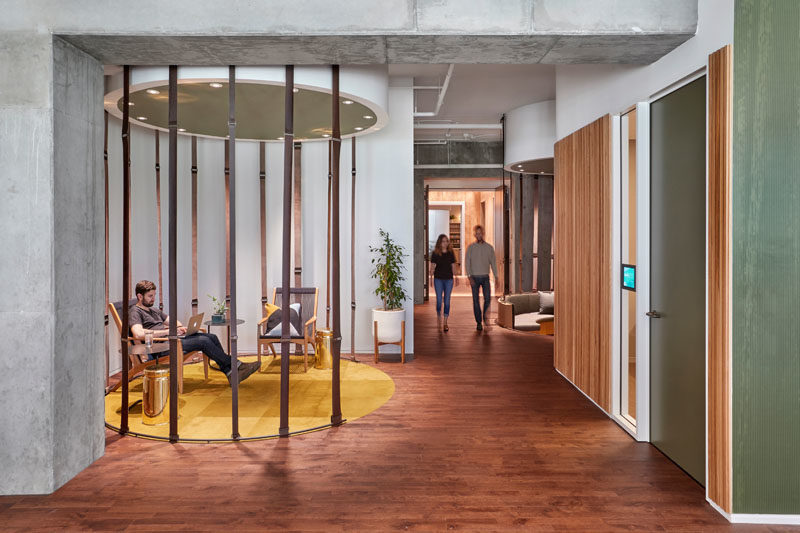 ---
Each of the different seating areas has a circular shape with vertical elements to represent the trees.
---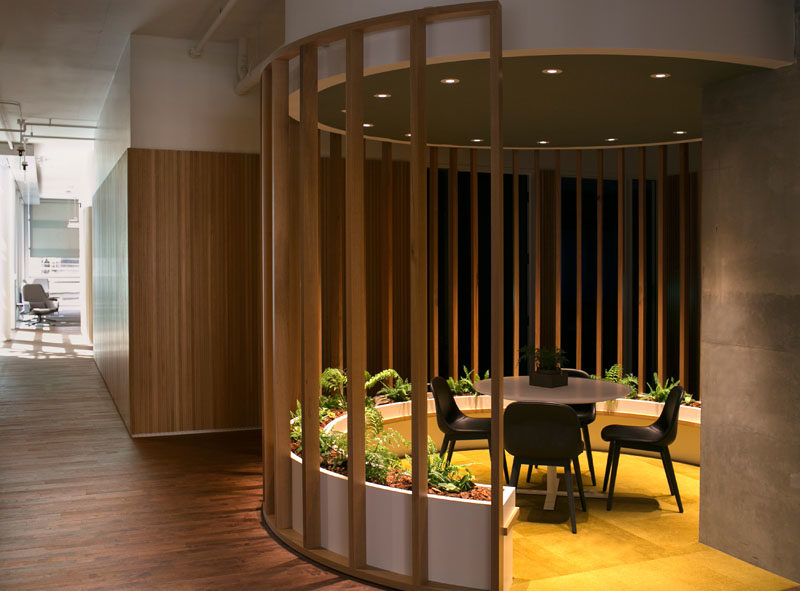 Photography by Amy Young
---
Some of the seating has planters that wrap around the interior of the circle, while others have been slightly sunken to provide added interest.
---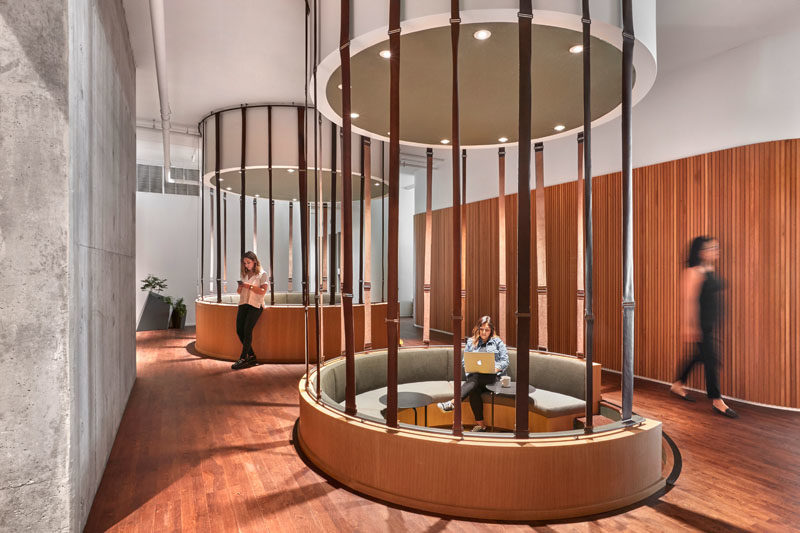 ---
Get the contemporist daily email newsletter – sign up here