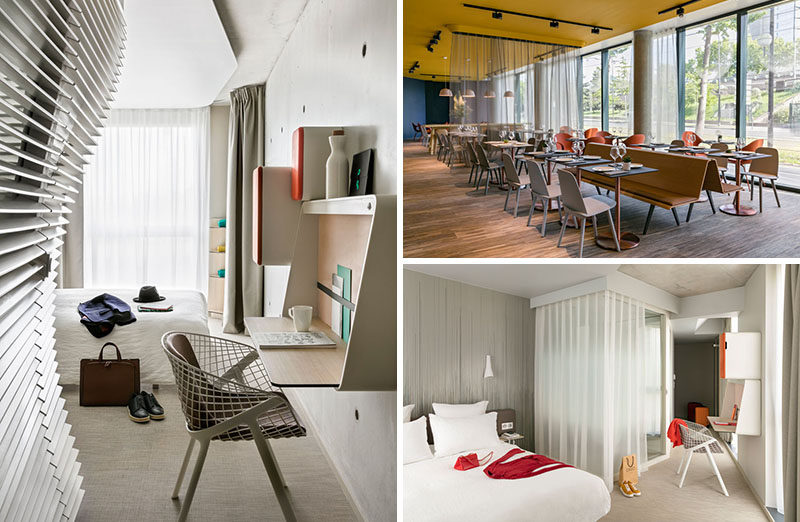 Architect Jean-Michel Wilmotte together with interior architect Patrick Norguet of Studio Norguet Design, have completed the recently opened OKKO Hotel in Porte de Versailles, France.
Let's take a look around…
---
Inside the hotel and in the lobby, bright colors and comfortable seating is surrounded by light-weight floor-to-ceiling curtains, while a pop of color draws your eye upwards to the ceiling.
---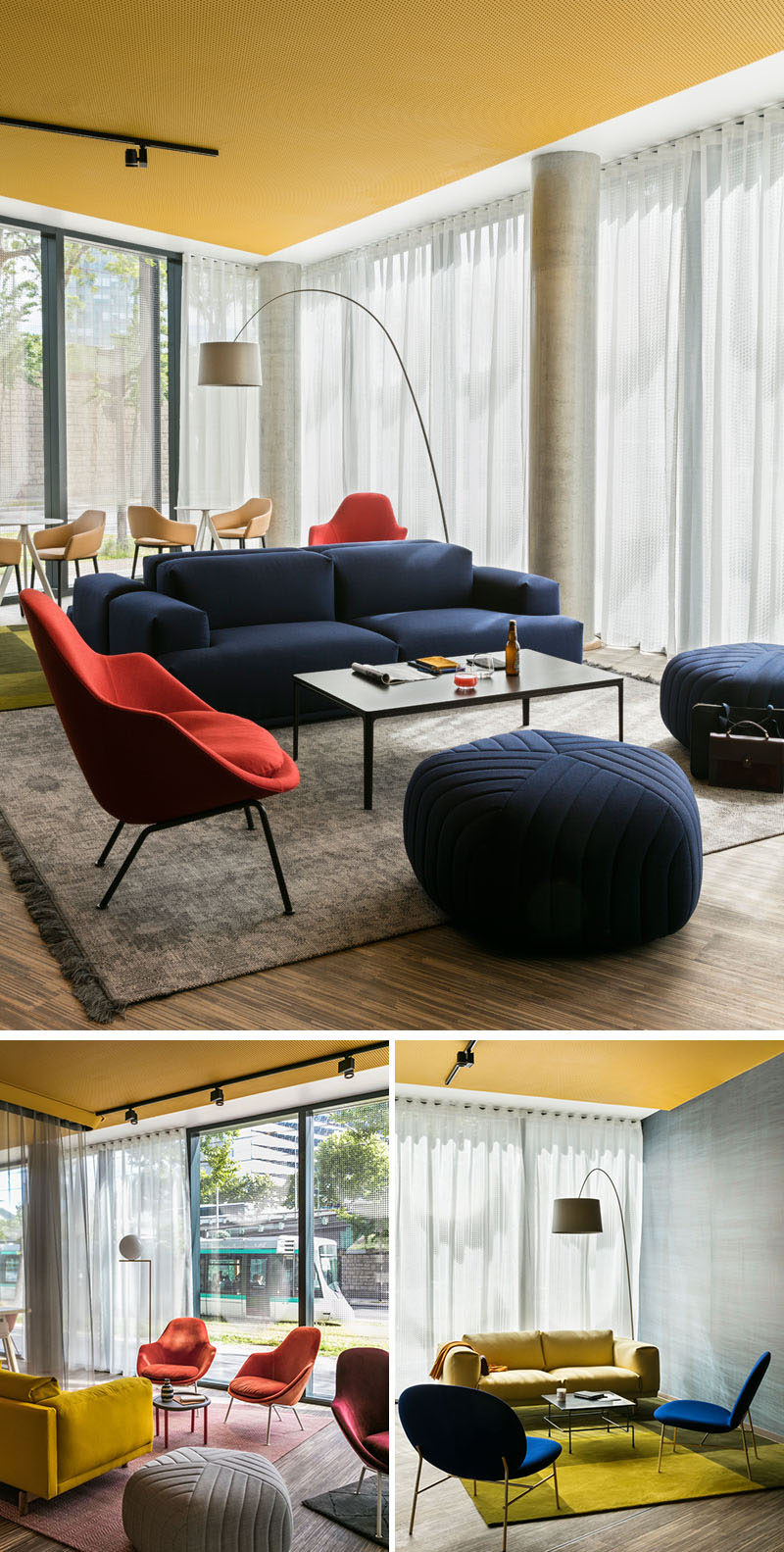 ---
There's also a small work area set up with two computers, while a bookshelf provides a backdrop and separates the work area from another sitting areas.
---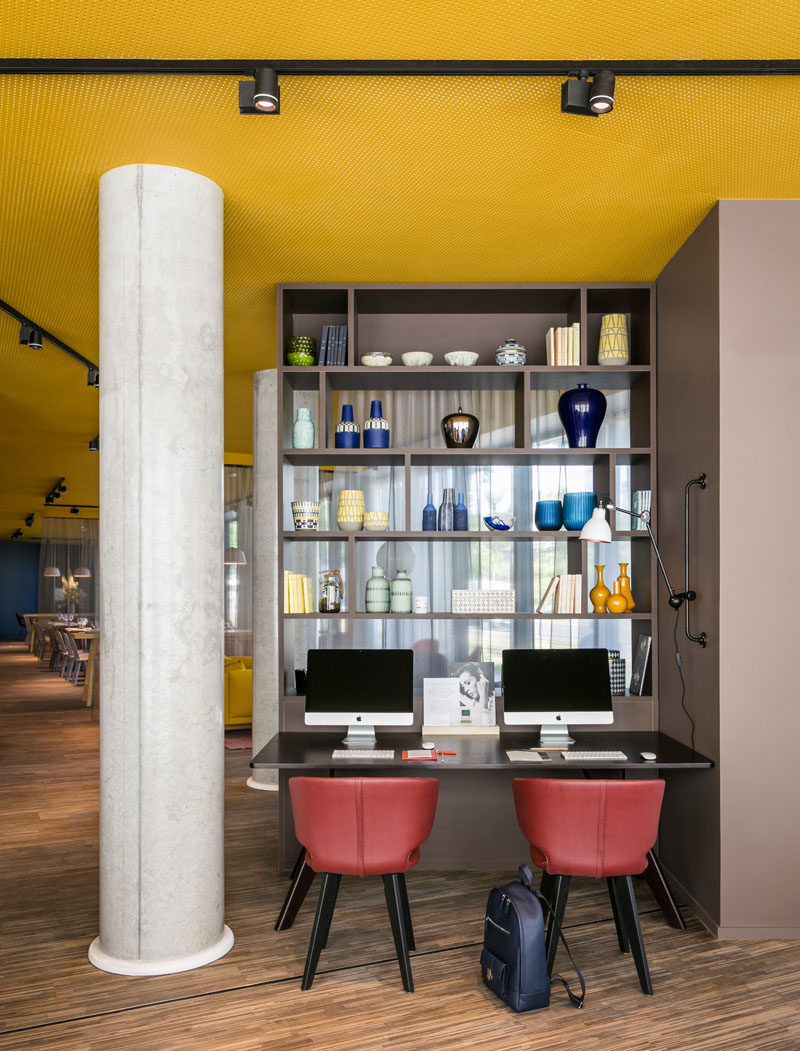 ---
The hotel also has an area set up for dining. Long bench seating sits back to back to create two rows of dining tables and chairs.
---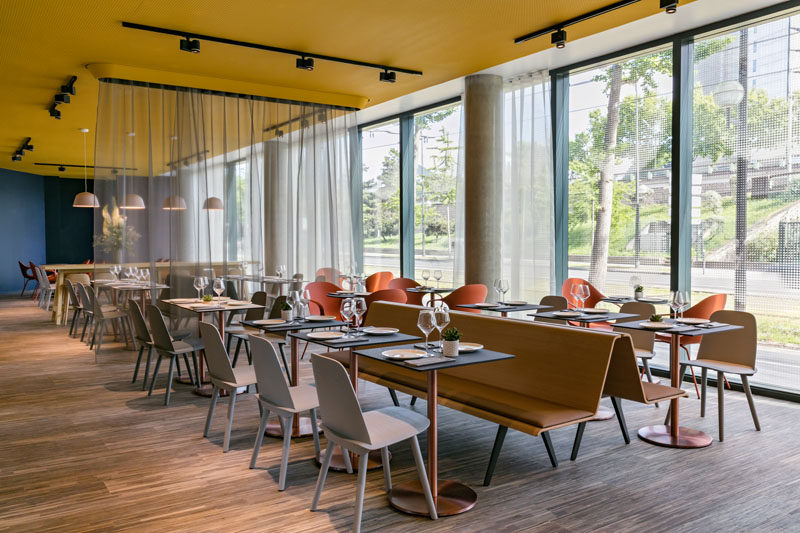 ---
A more casual dining area is separated from the formal dining area by a sheer curtain.
---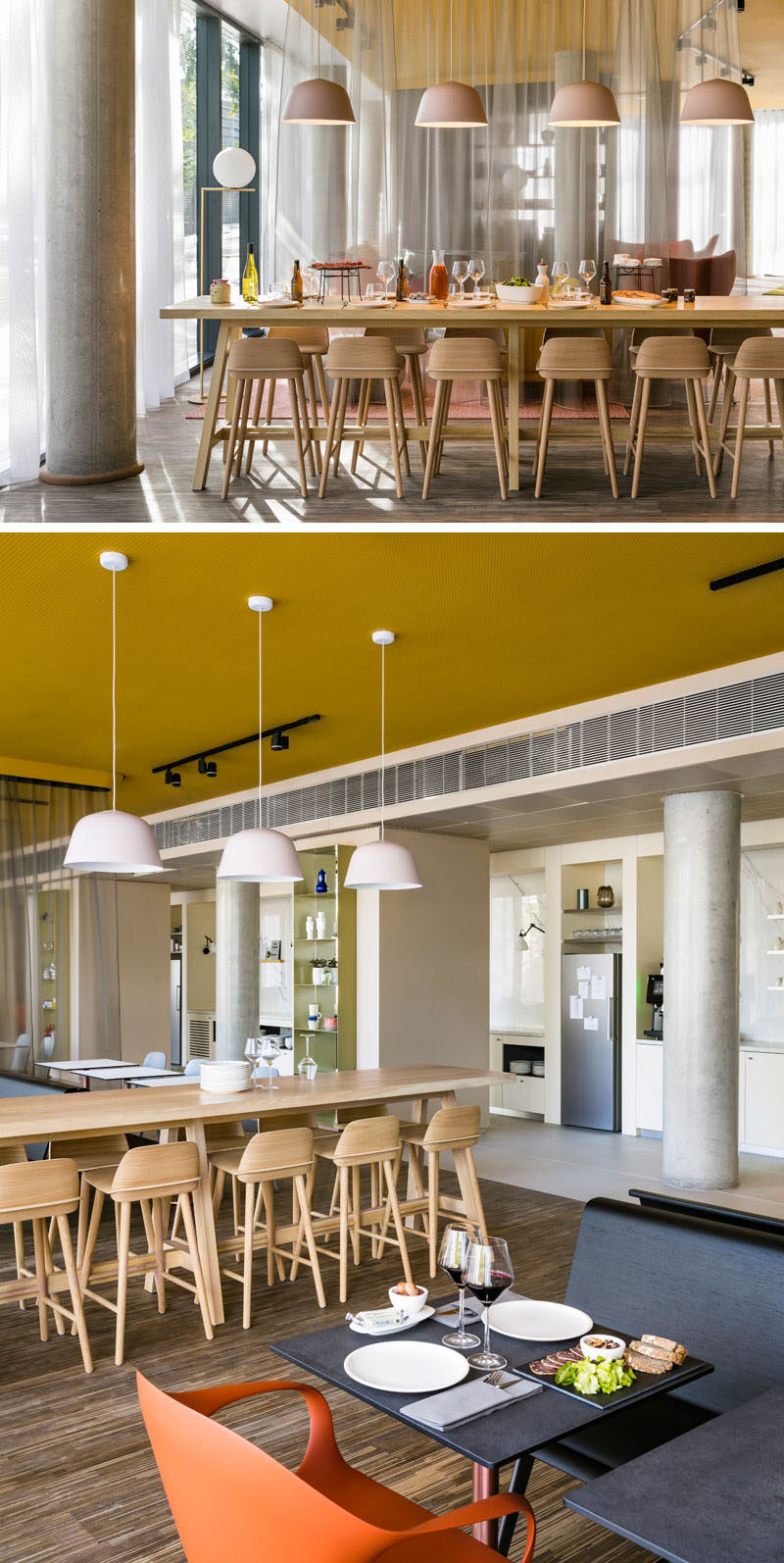 ---
There's also a breakfast area off to the side of the casual dining area.
---

---
The hotel gym has a simple interior with bold colored walls and strips of lighting in the ceiling.
---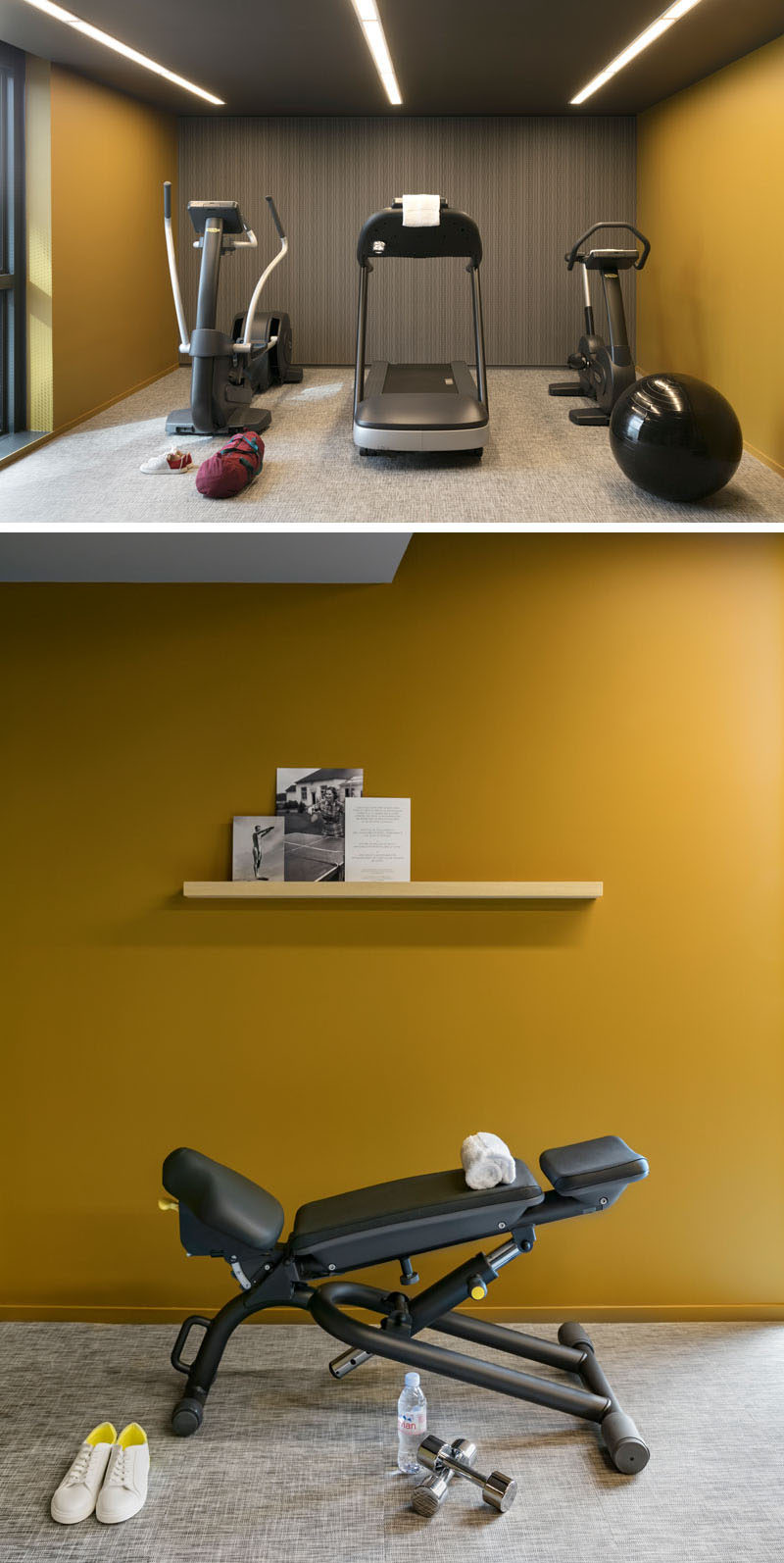 ---
In the hotel rooms, light weight curtains make another appearance. This time, they hide the bathroom from the sleeping area.
---

---
Here's a look at another one of the guest rooms. A simple artistic wallpaper creates an accent wall behind the bed and adds to the neutral and sophisticated color palette of the room.
---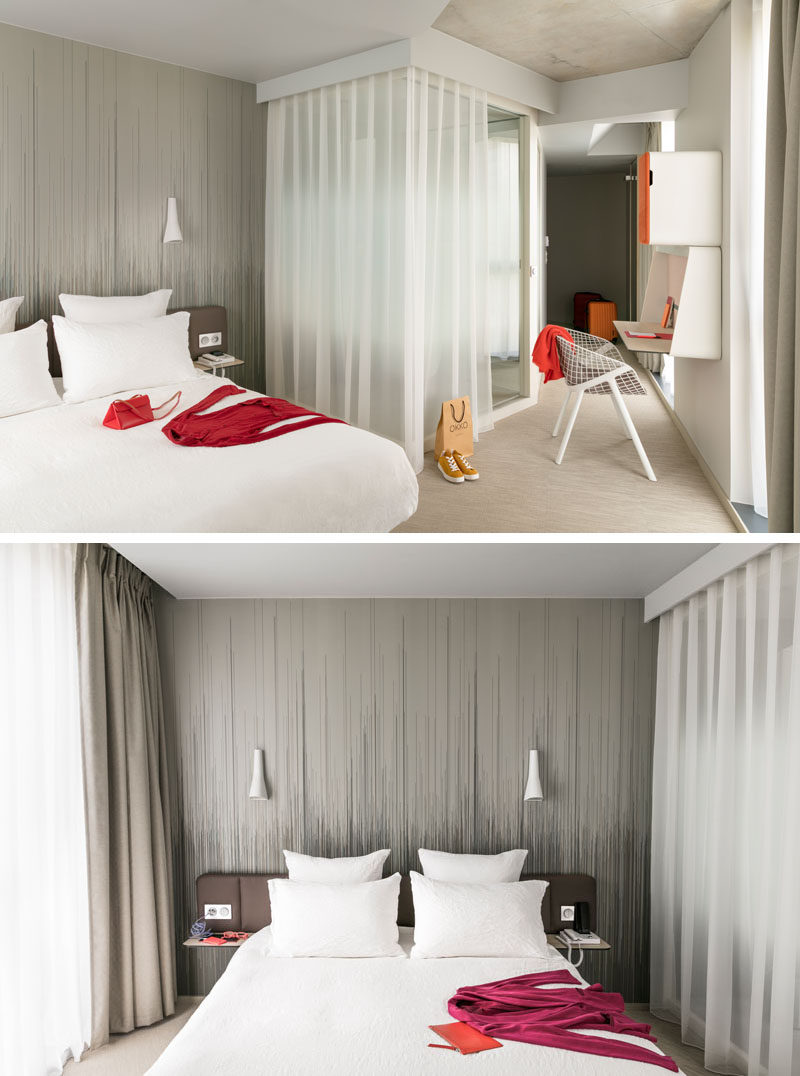 ---
Curtains are also used in the rooms to hide a closet area.
---
---
Featured in the rooms are also wall mounted desks, ideal for when you need to get some work done when travelling.
---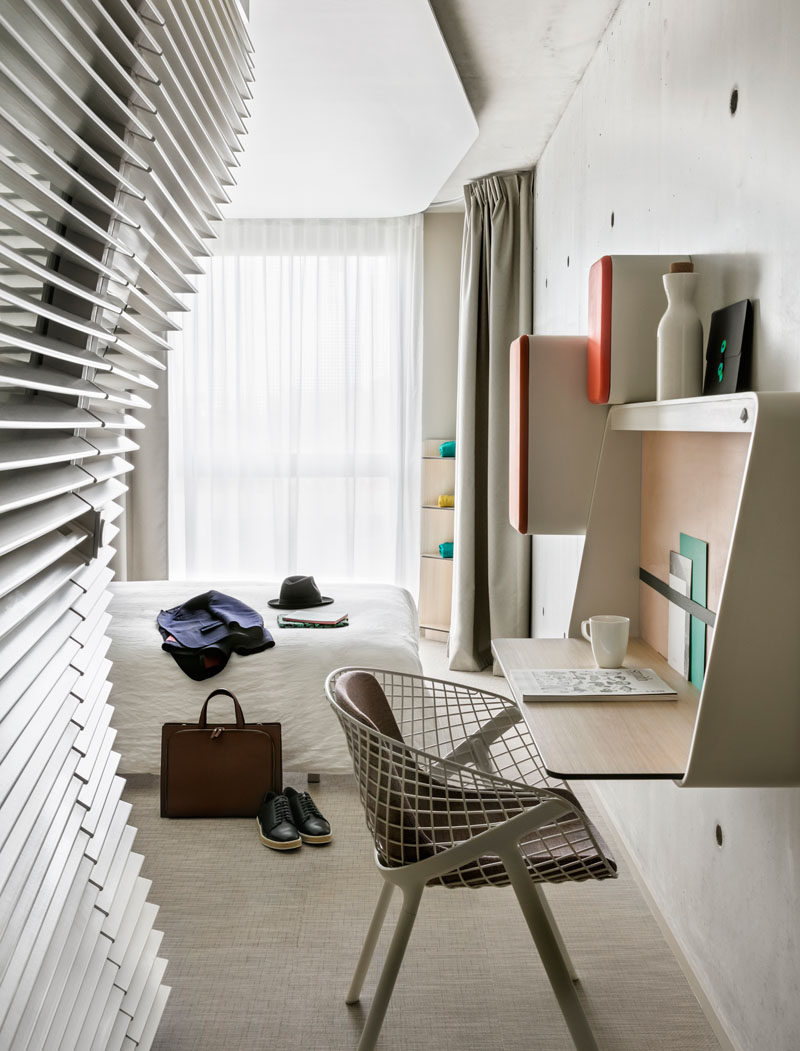 Photography by Jerome Galland | Promoter: Bouygues Immobilier | Investor: ADM Group
---