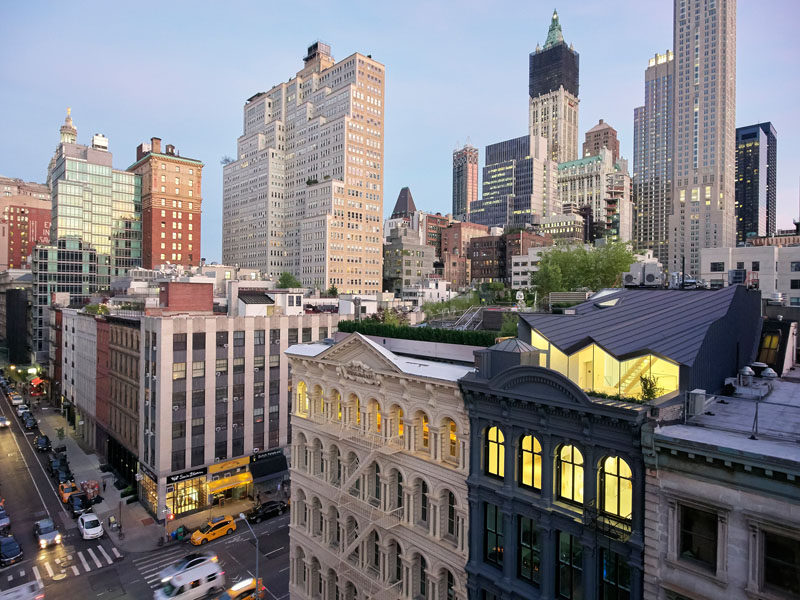 Architectural design firm WORKac, have completed the renovation of a historical building with a cast-iron facade in New York City, and transformed it into modern apartments.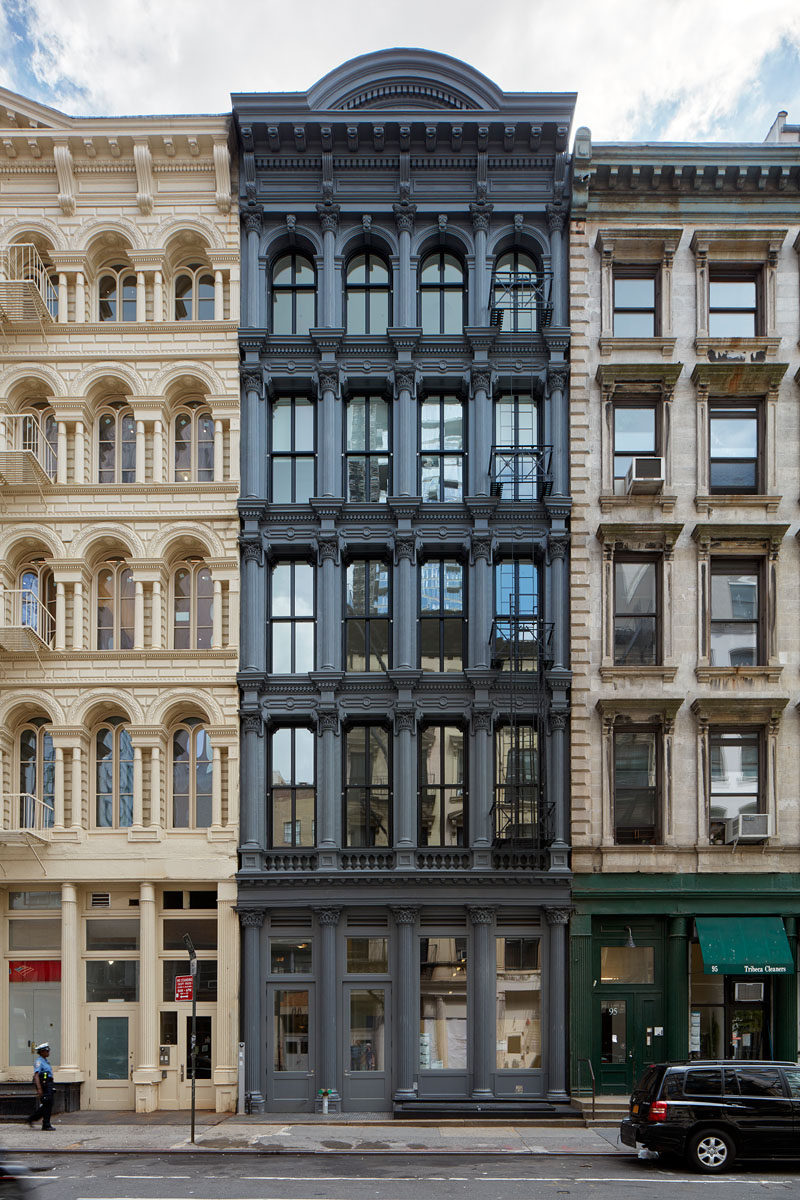 ---
From the exterior, and only visible when looking down on it, is the rooftop addition, which New York City's Landmarks Commission required to be invisible from the street level. However as the building is low compared to others around it, the designers had to get creative.
---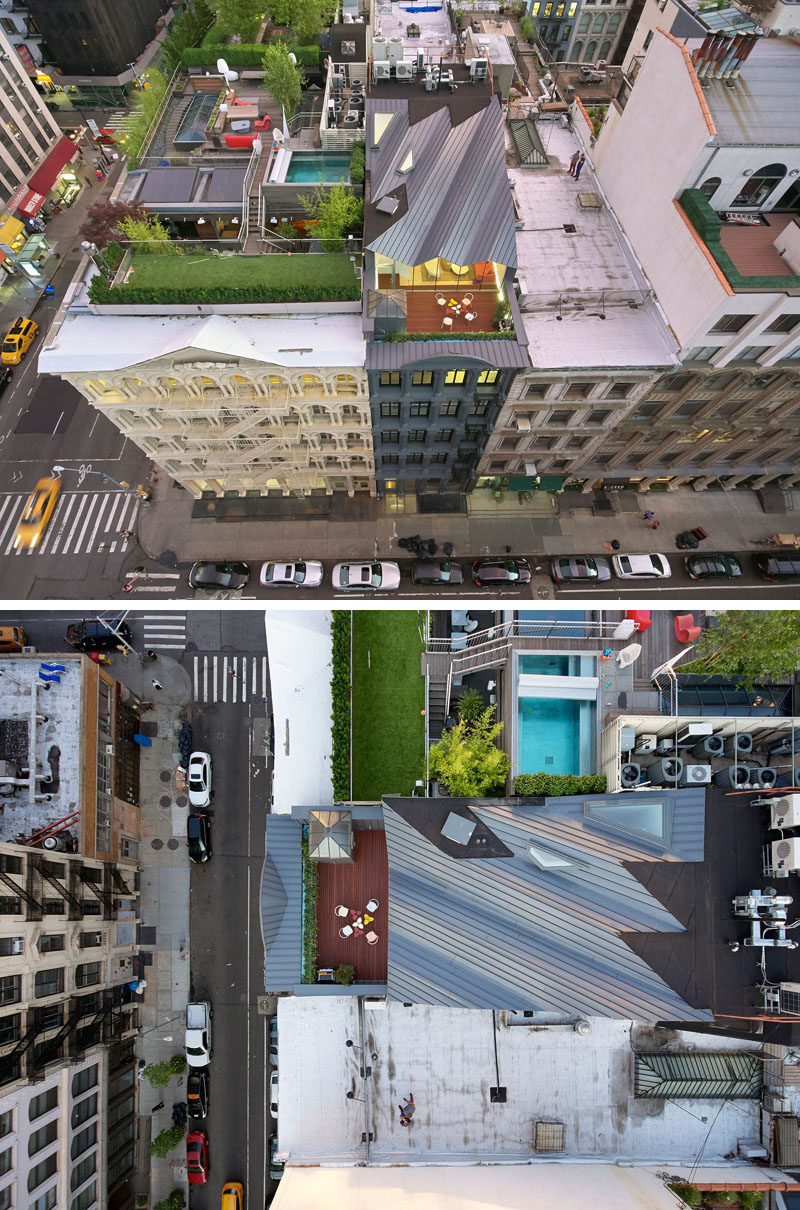 ---
They utilized three rooftop projections to mask the bulk of an addition: the triangular pediment of the historic Carey Building next door, and the circular pediment and an abandoned elevator bulkhead at the top of the building itself. The "shadow" created by these three projections created a zone for the addition and the opportunity for a distinctive angled form for the new roof.
---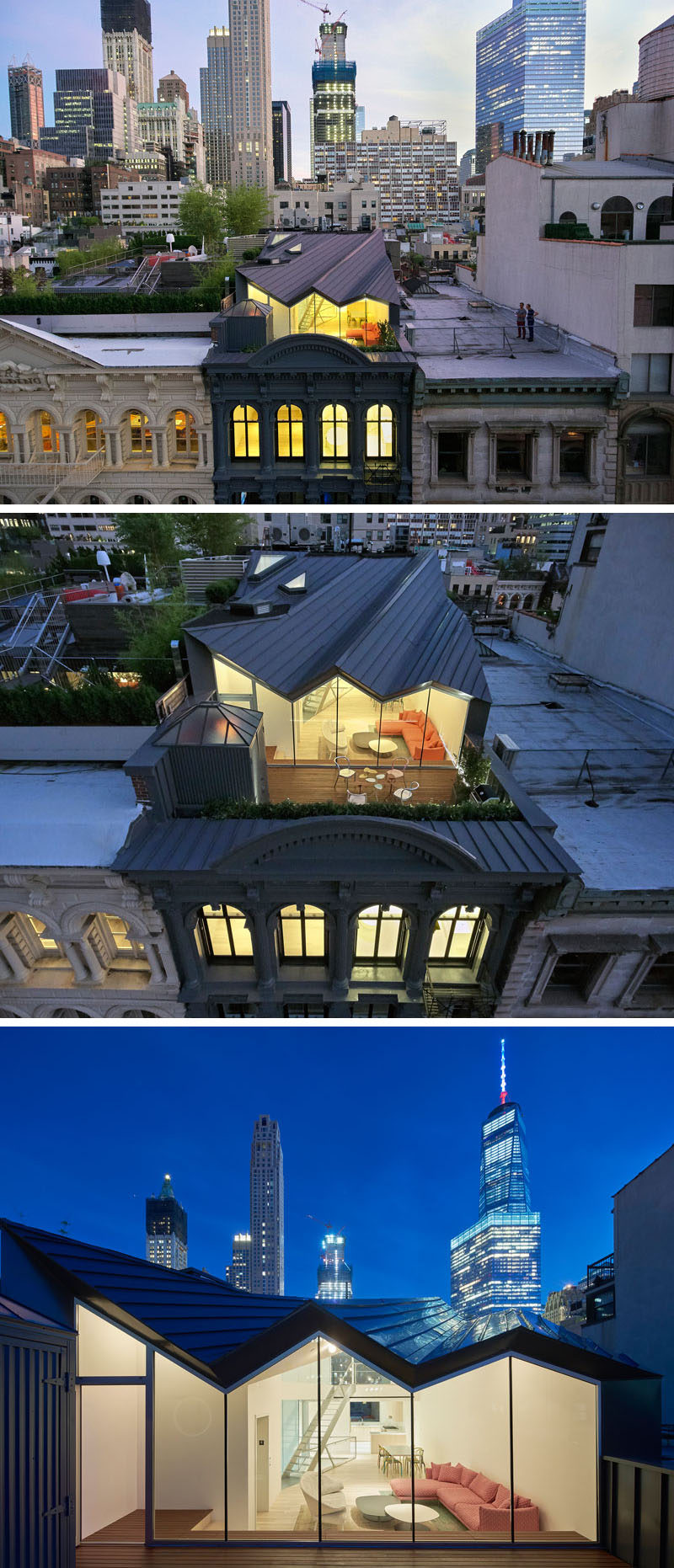 ---
Inside the building, there are several apartments, with the top floor penthouse apartment having it's own private outdoor deck.
---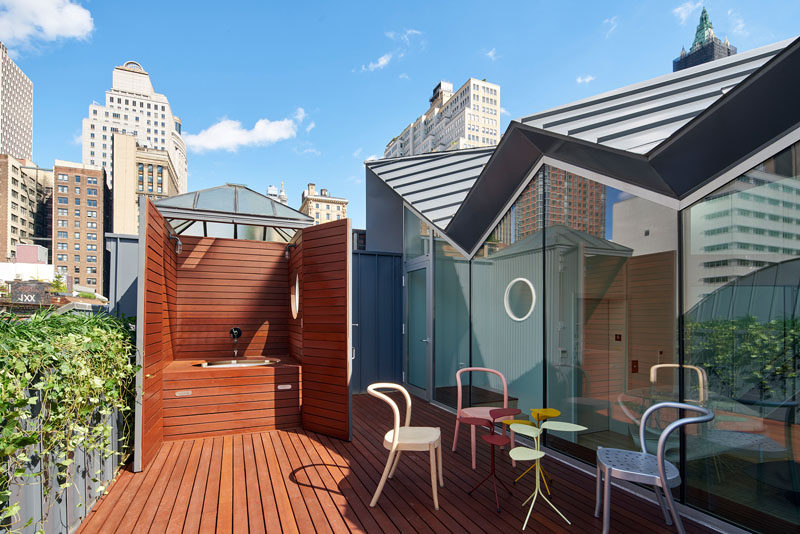 ---
Here's a look at the interior of the penthouse apartment. You can see the detail the exterior roof carries through to the interior with the lofty living area .
---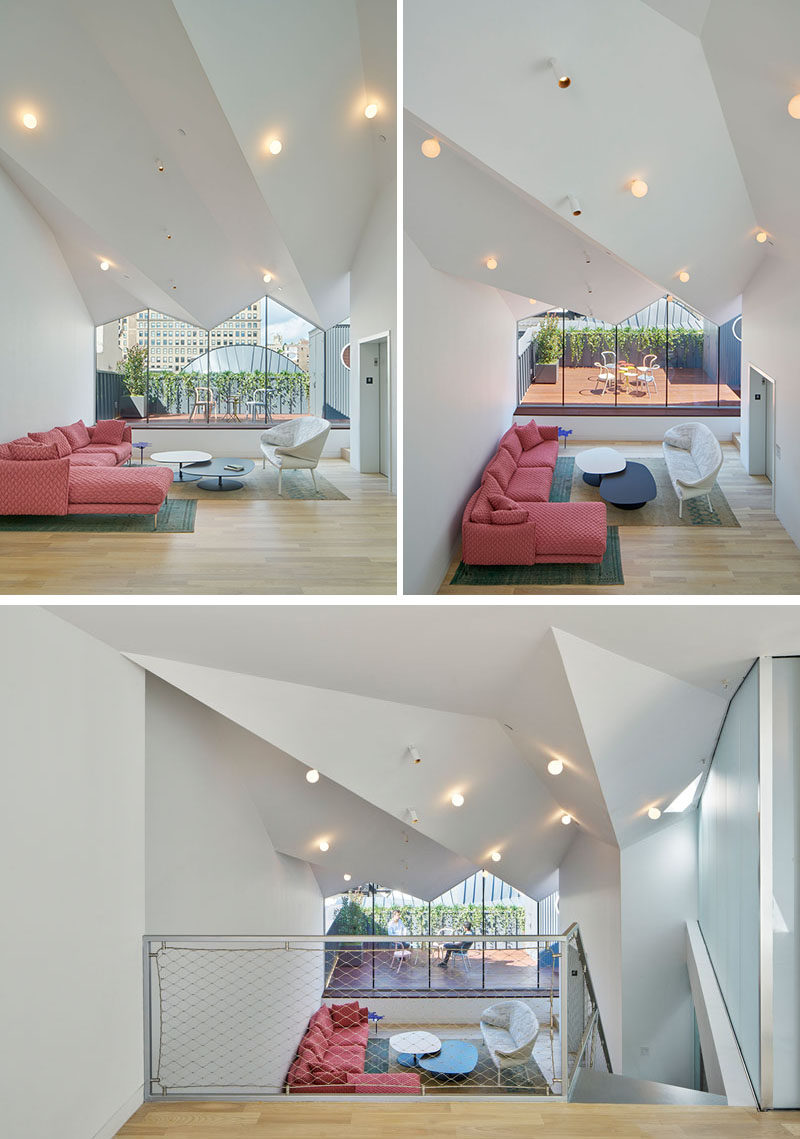 ---
The living area extends to accommodate the dining area and then onto the kitchen.
---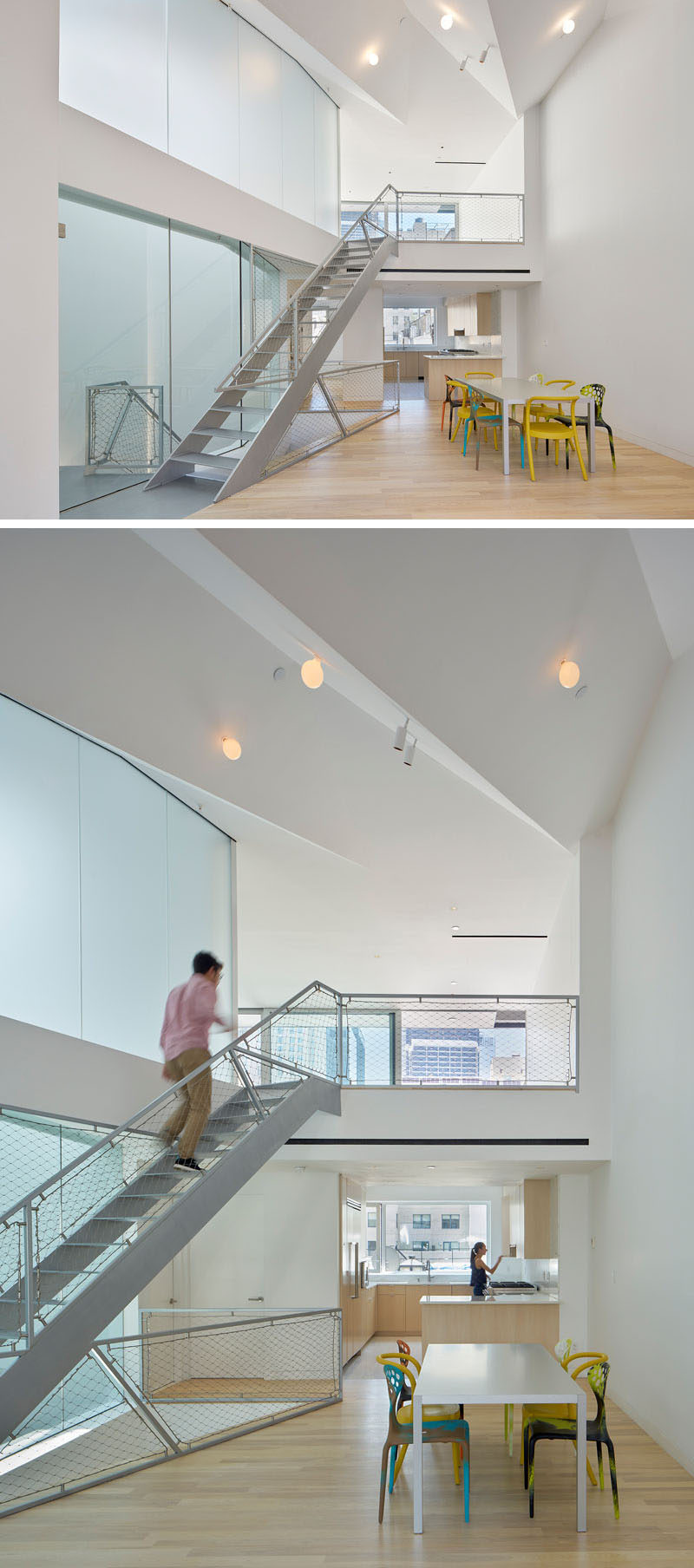 ---
Steel stairs lead you up to the lofted bedroom and ensuite bathroom.
---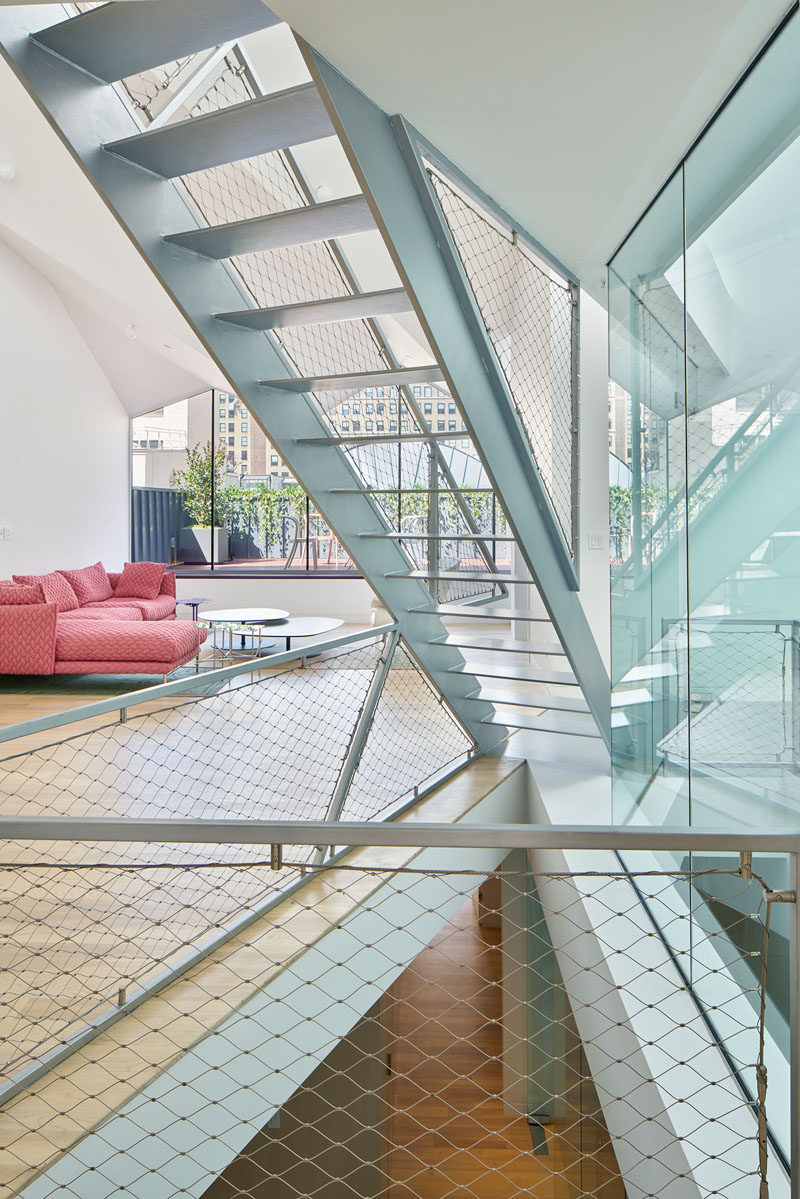 ---
Here's a look at one of the bathrooms on the lower level of the penthouse apartment, where a standalone tub is surrounded by a tile mural.
---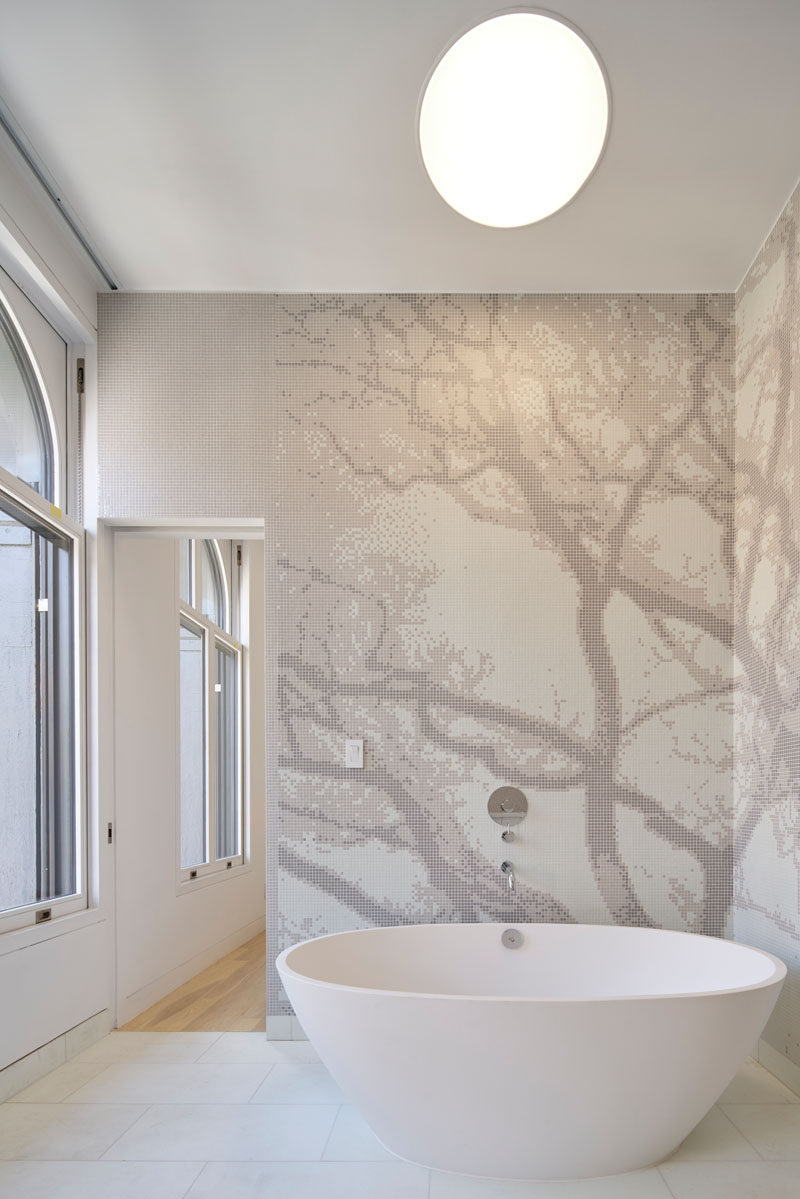 ---
Before we have a look at another one of the apartments, it's best to see a drawing of the layout of the kitchen, so it's easier to understand.
---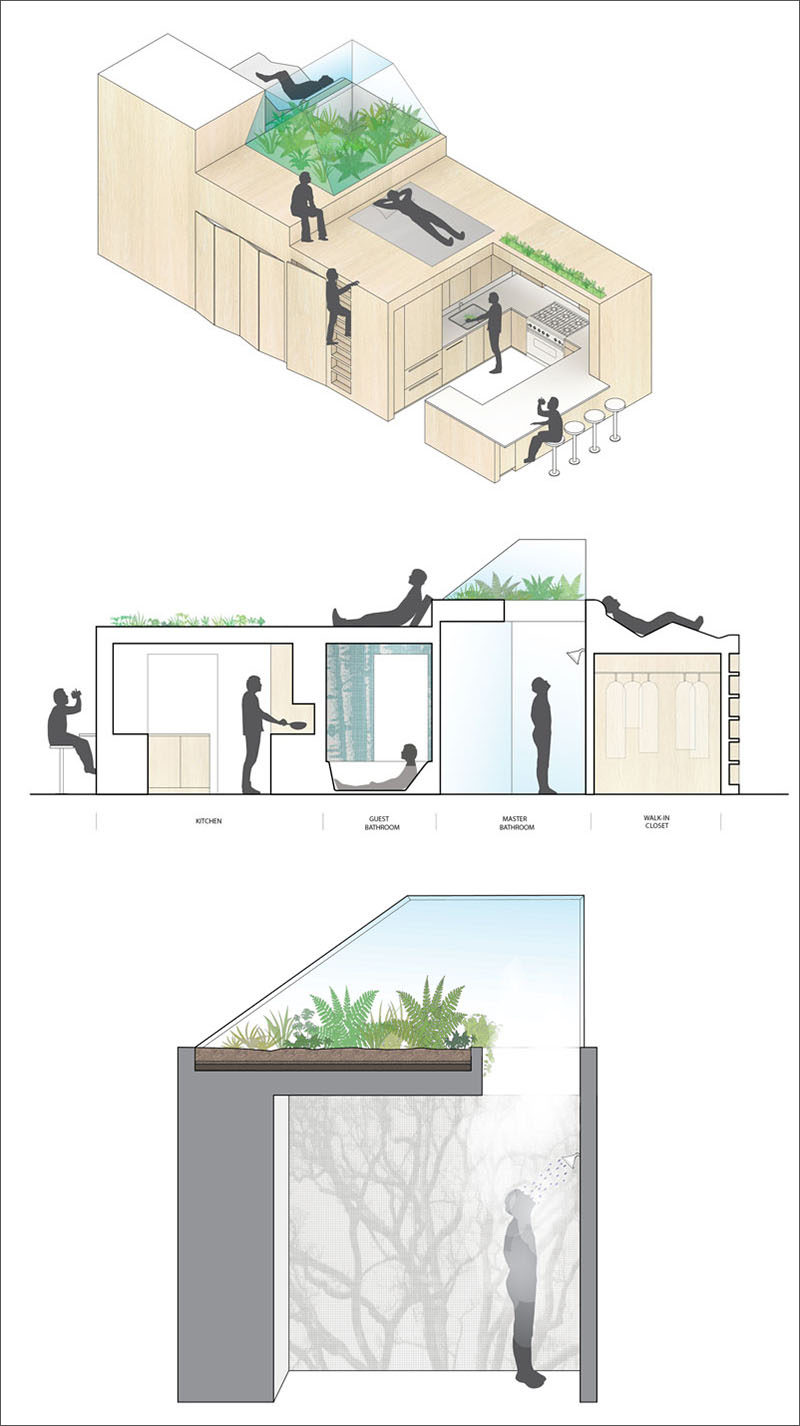 ---
In the three other apartments within the building, there's a "third space" between bedrooms and living spaces that's been created to house storage and bathrooms.
---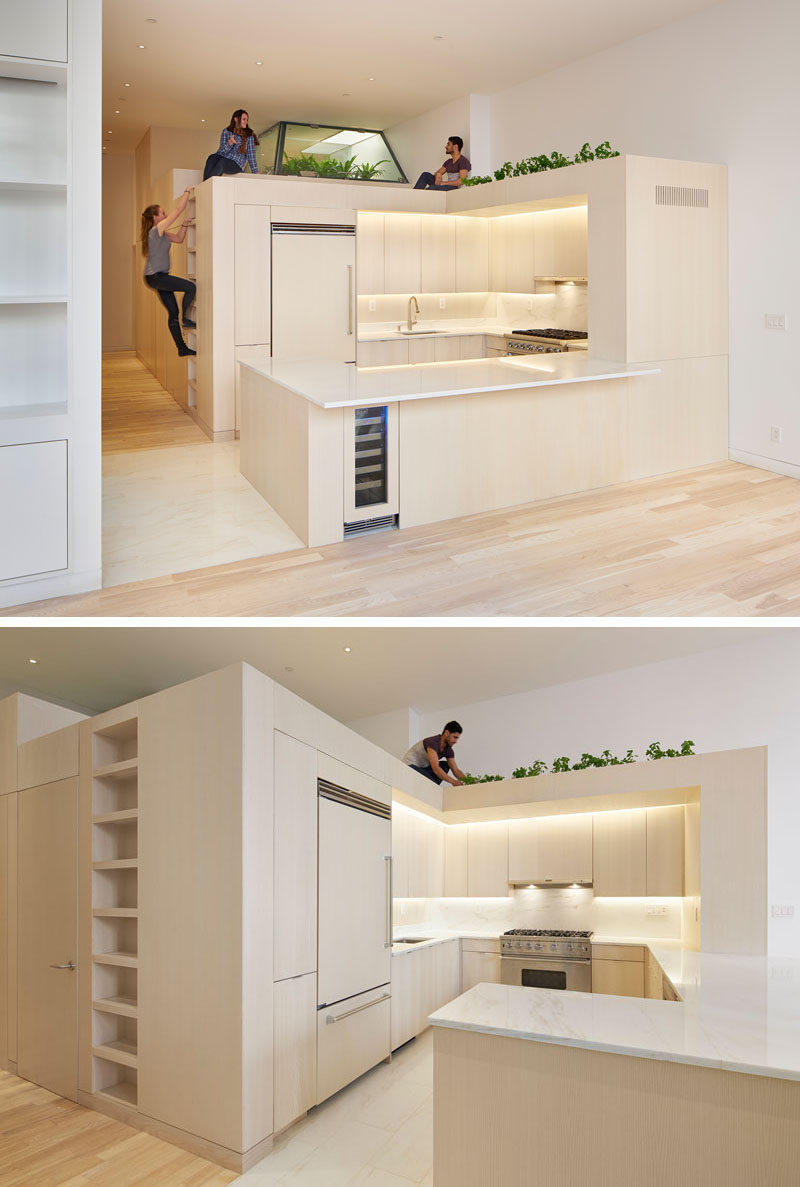 ---
Above this 'third space' are seating areas, an herb garden, and a fern garden that's connected to the master shower below.
---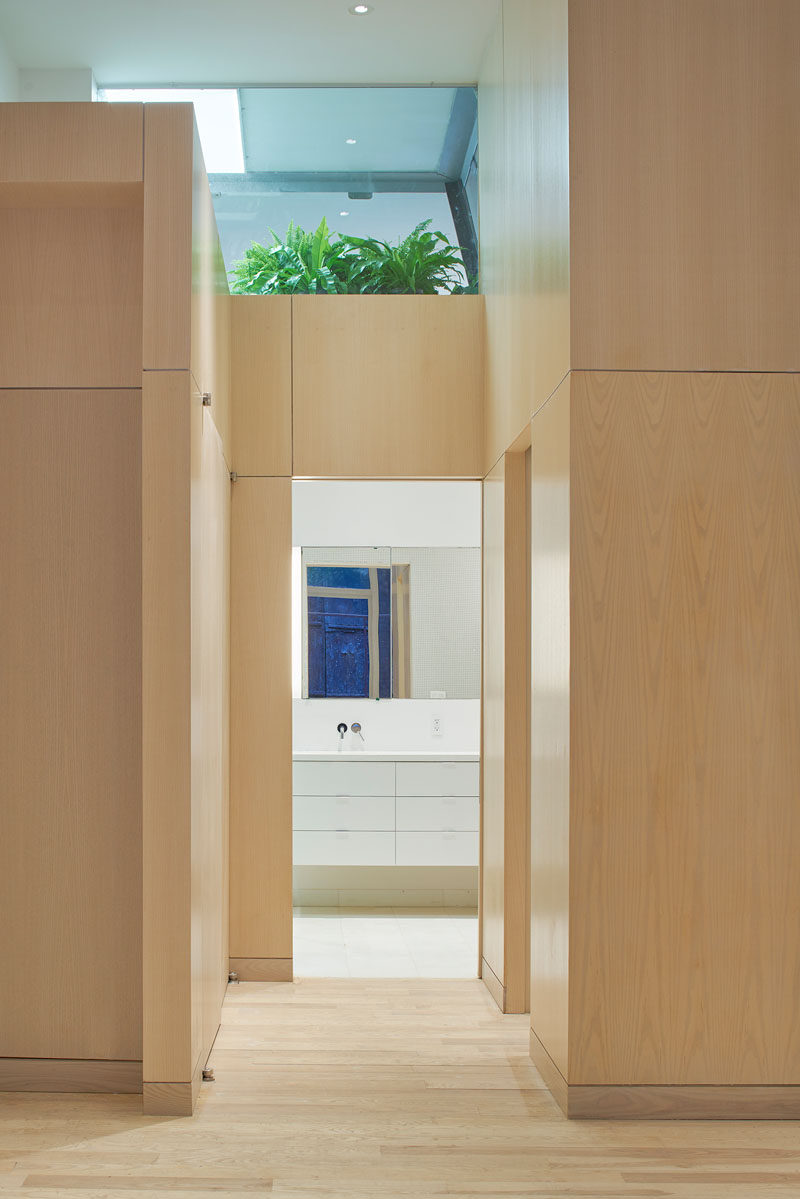 ---
When you're in the shower, the steam from the shower collects on the glass walls of the garden and waters the plants, which are partially visible from the shower below.
---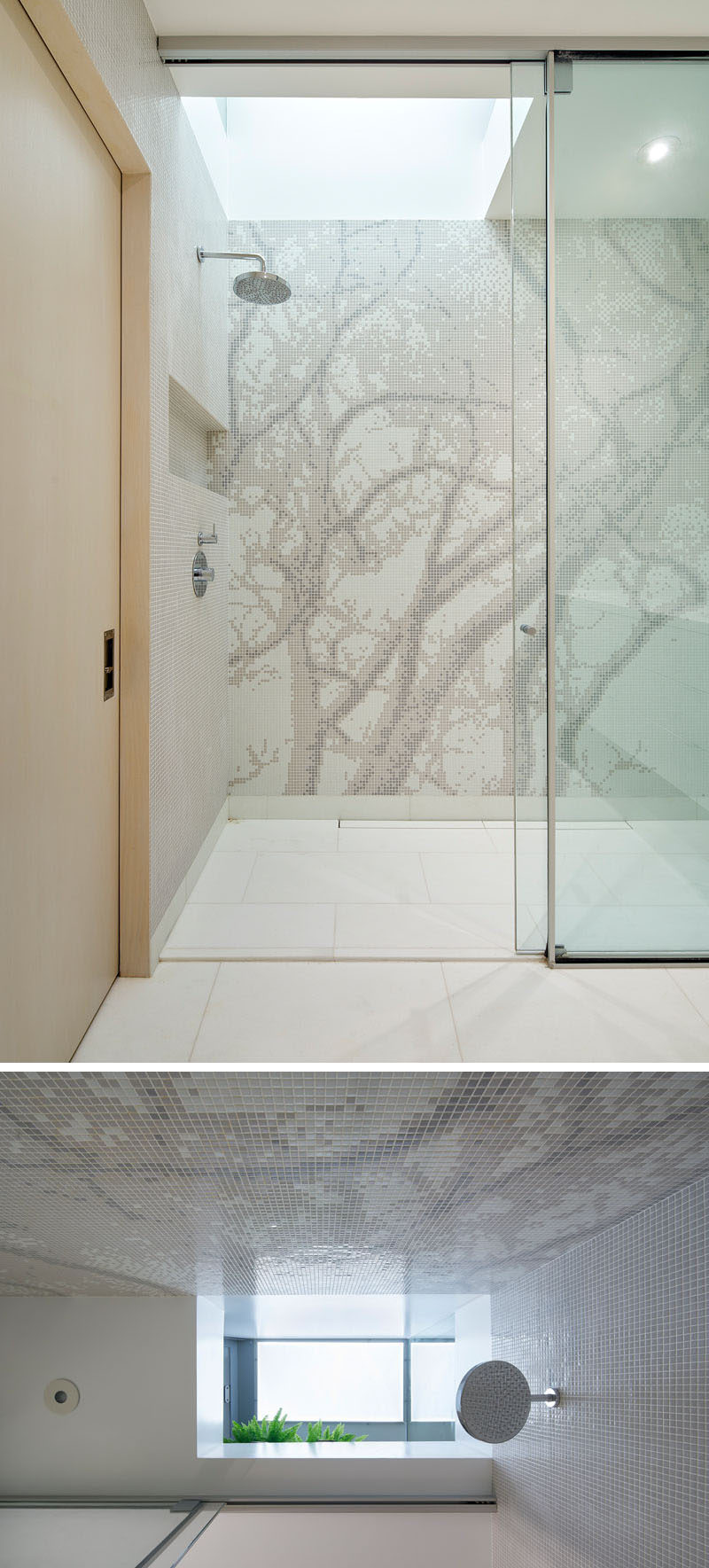 ---
Also hidden within the 'third space' is the guest bathroom, where it also has a tiled mural.
---