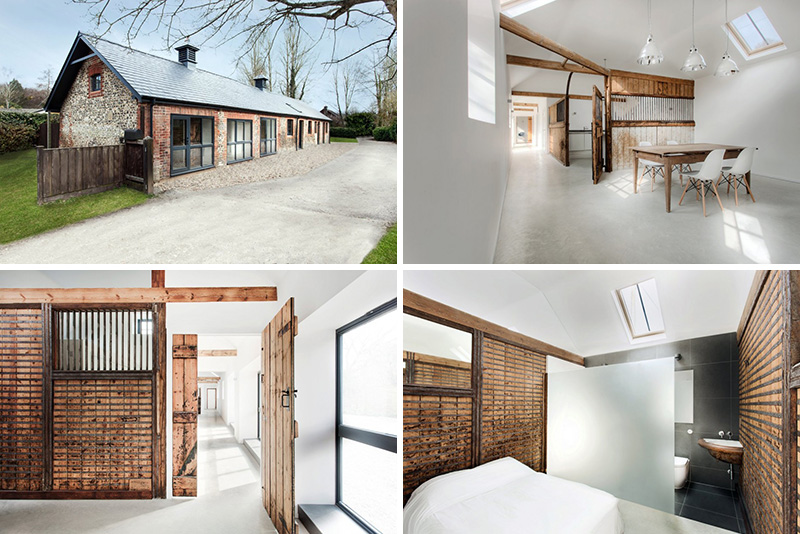 Andy Ramus of AR Design Studio, has designed The Stables, a modern three bedroom family house that has been converted from a historic stable, breathing new life into the English property.
The stable house maintains it's unique character with the original foundation and brick exterior. A new roof has been added for longevity, matching the black framed windows.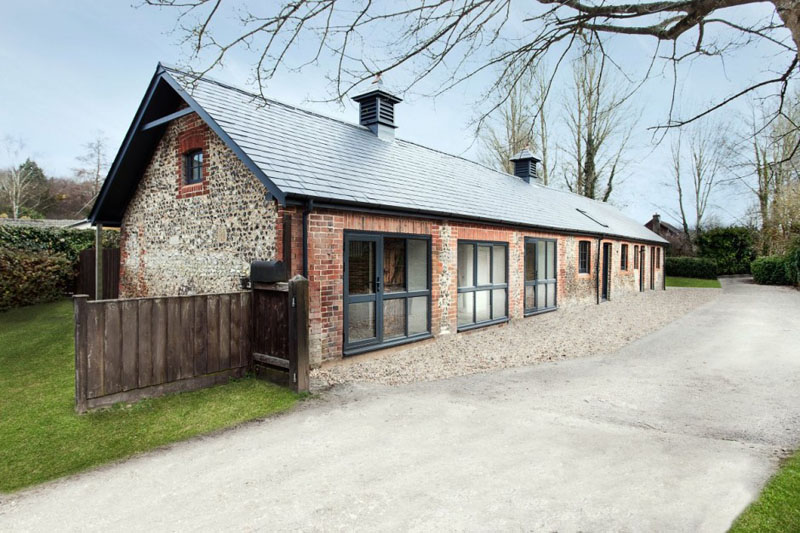 ---
Stepping inside, the living room is full of open space and is minimally decorated. The smooth concrete floor, white pendant light, and the white and black furniture keeps this space simple.
---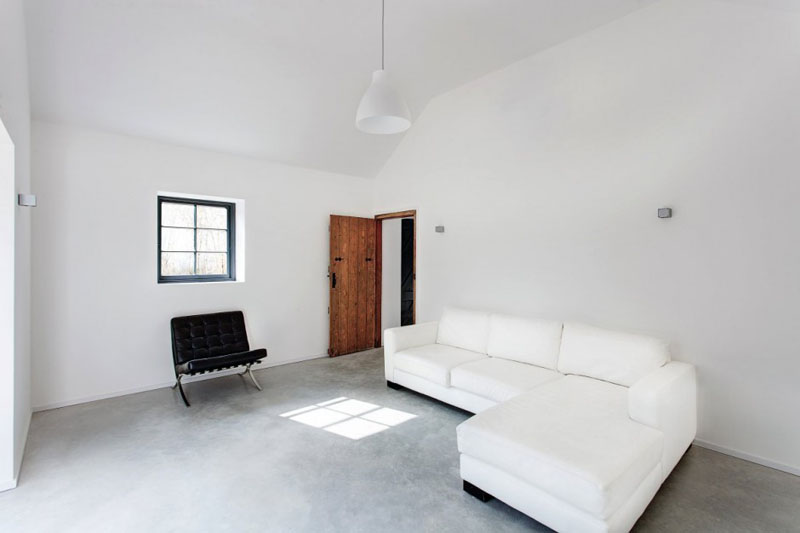 ---
In the dining room, the wood dining table is anchored beneath three hanging pendant lights. Skylights and windows makes this already bright room, lighter. You can also see wood elements of the original horse stable.
---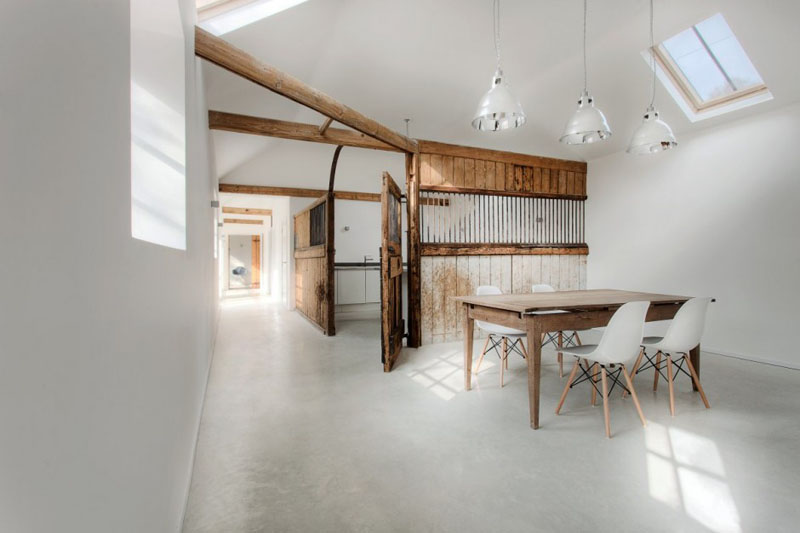 ---
Through a refurbished stable door is the kitchen. The timber walls are the main focus, providing warm hues while displaying the intricacies of the original wood. A white island below a silver pendant light provides extra work space in the kitchen.
---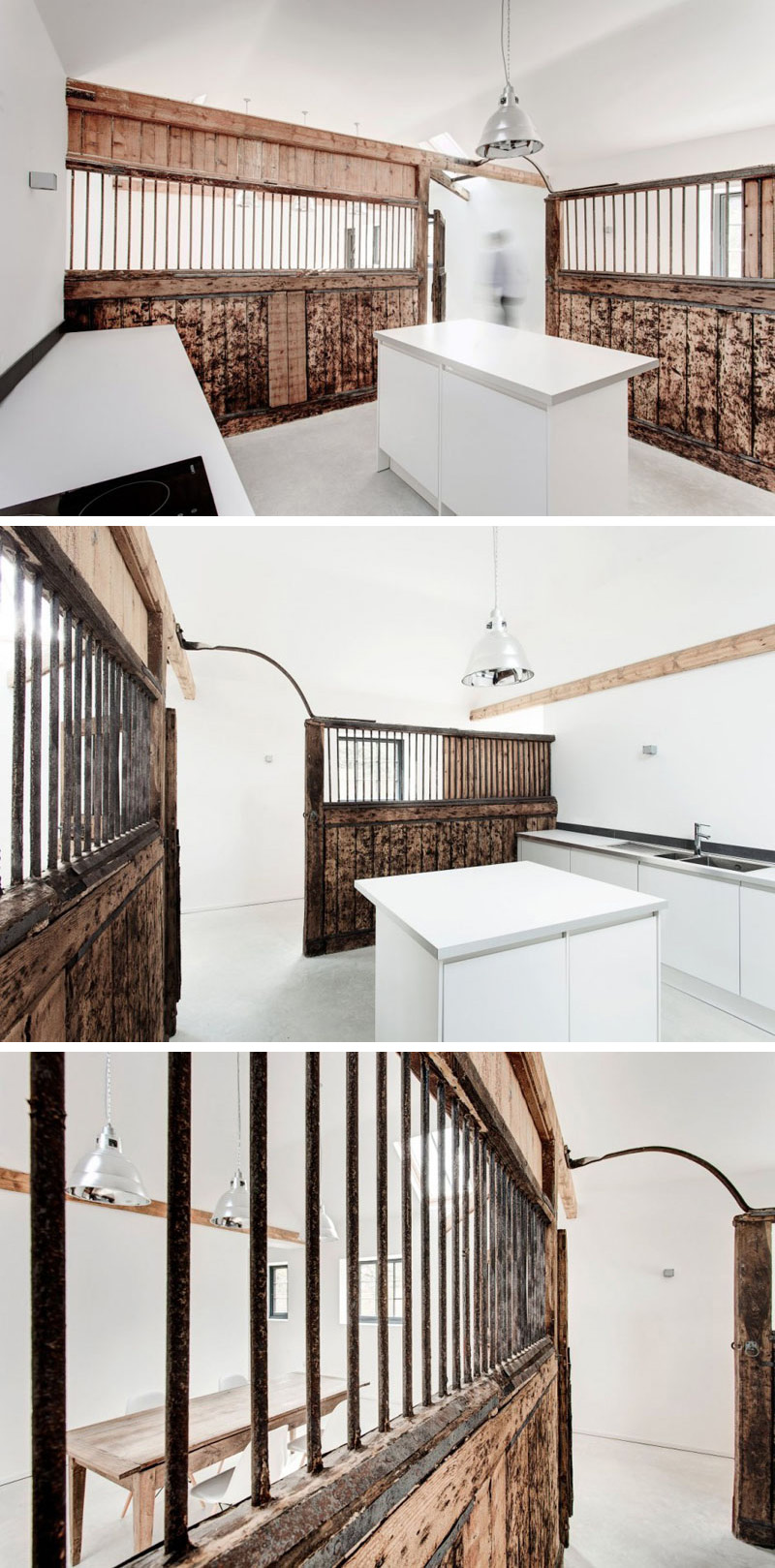 ---
Leading to the bedrooms of the house is the hallway lined with large windows providing plenty of natural light, and highlighting the original wood beams and doors.
---

---
In the first bedroom, the sleeping area is separated from the bathroom by an opaque glass wall. This room fuses old and new for a contemporary look.
---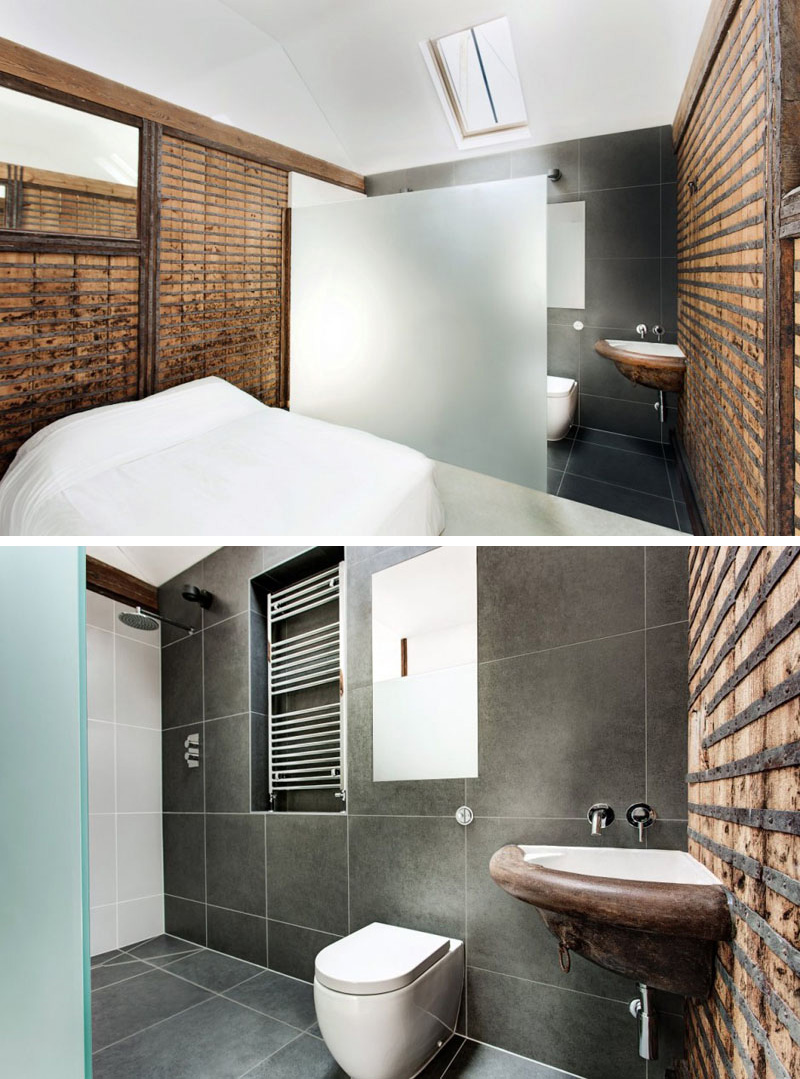 ---
A large white wood wardrobe separates the bathroom from the living area in this bedroom. Original metal bars from the stable provide an easy way to look out at other parts of the house without leaving the room.
---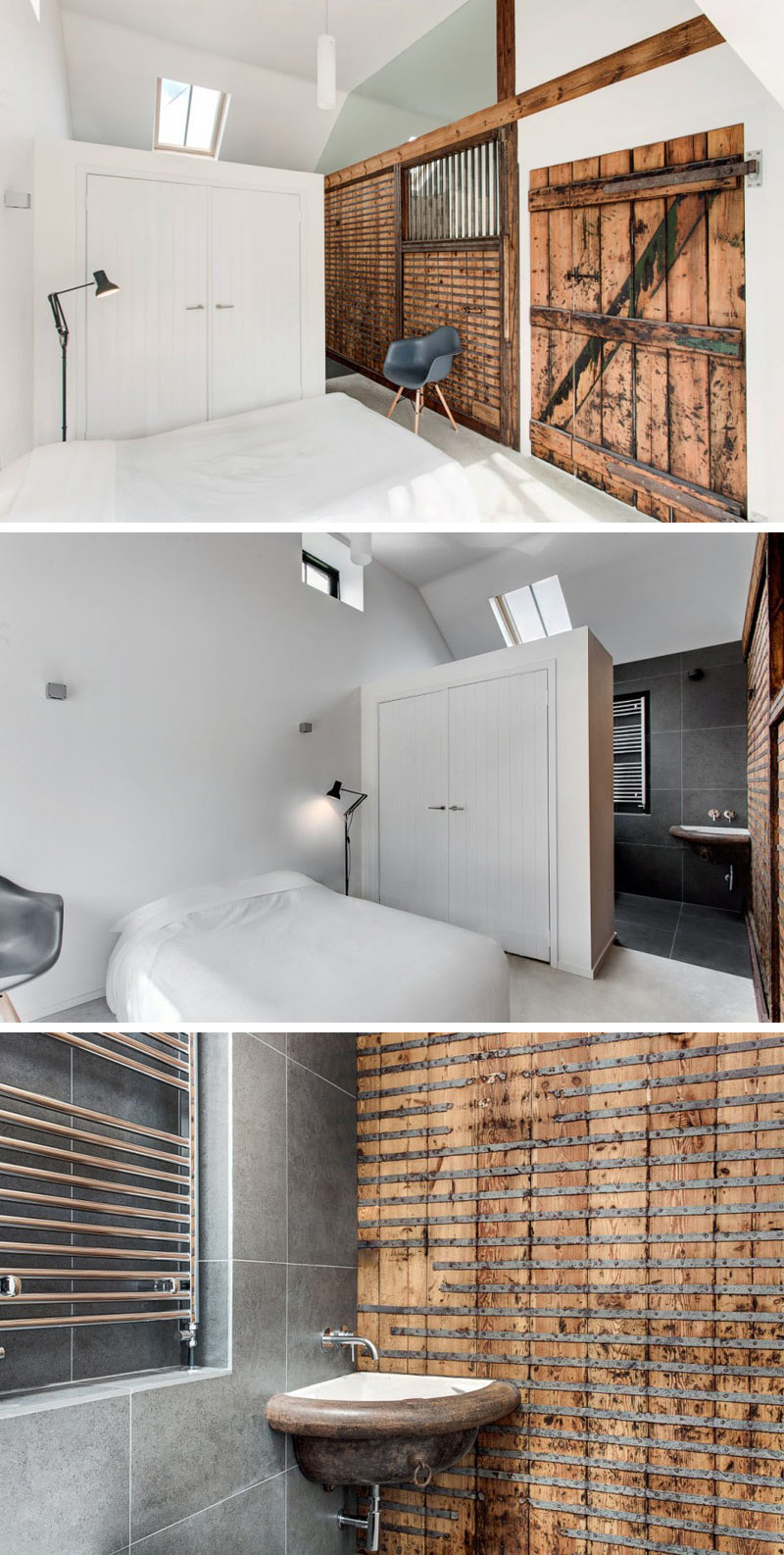 ---
In the final bathroom, none of the original features of the stables are used. A skylight shines light on to the large dark grey tiles used throughout, and a glass wall separates the shower area from the rest of room.
---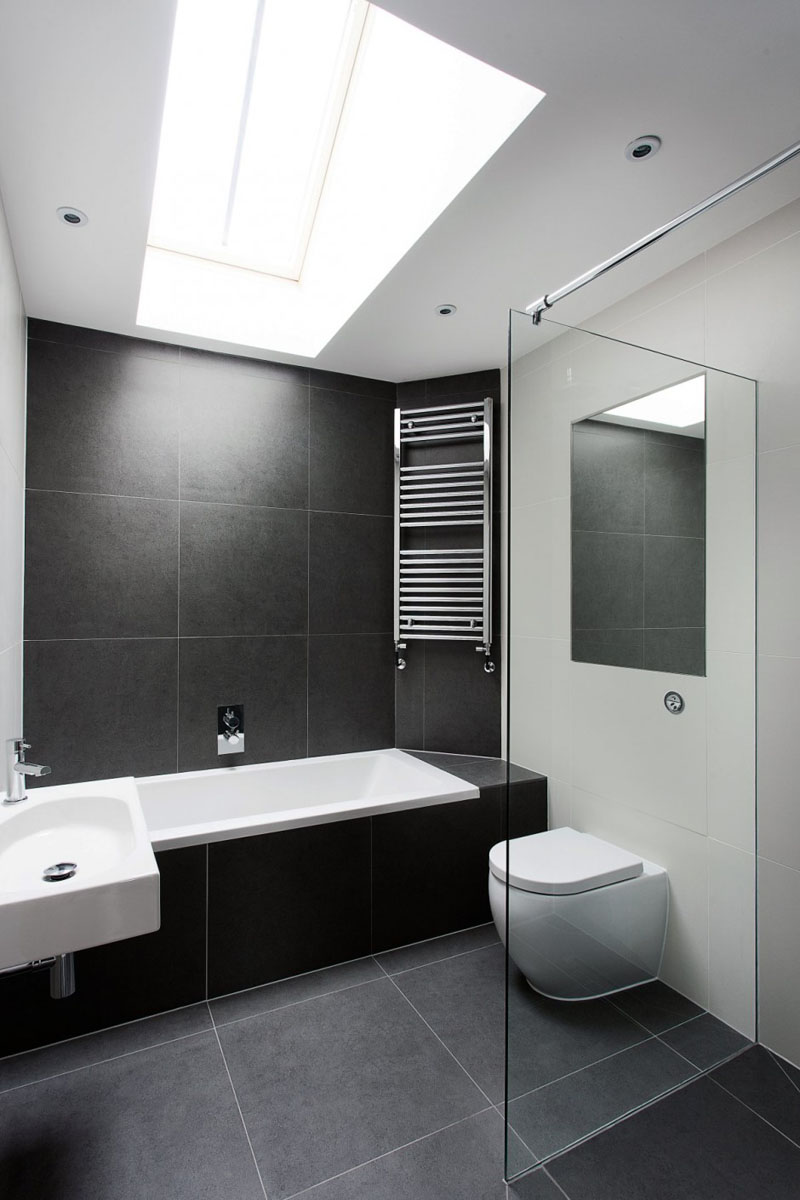 ---