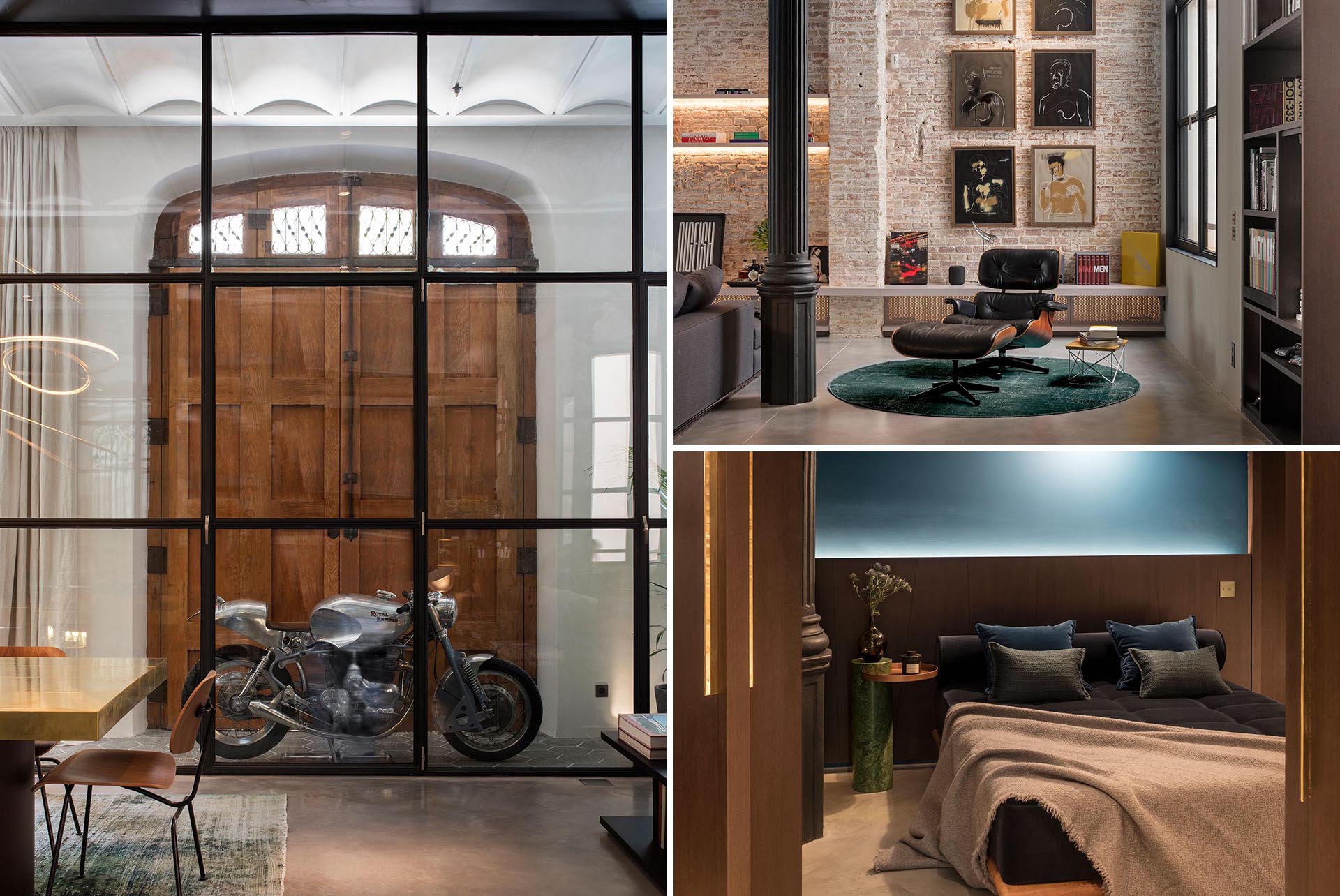 Barcelona-based interior design firm, Kirsten Schwalgien Design, has completed the remodel of Casa Bures, which is located in Barcelona, Spain.
Casa Bures was originally commissioned back in 1905 by Catalan textile magnate Francesc Bures and built by Gaudi contemporary Francesc Berenguer.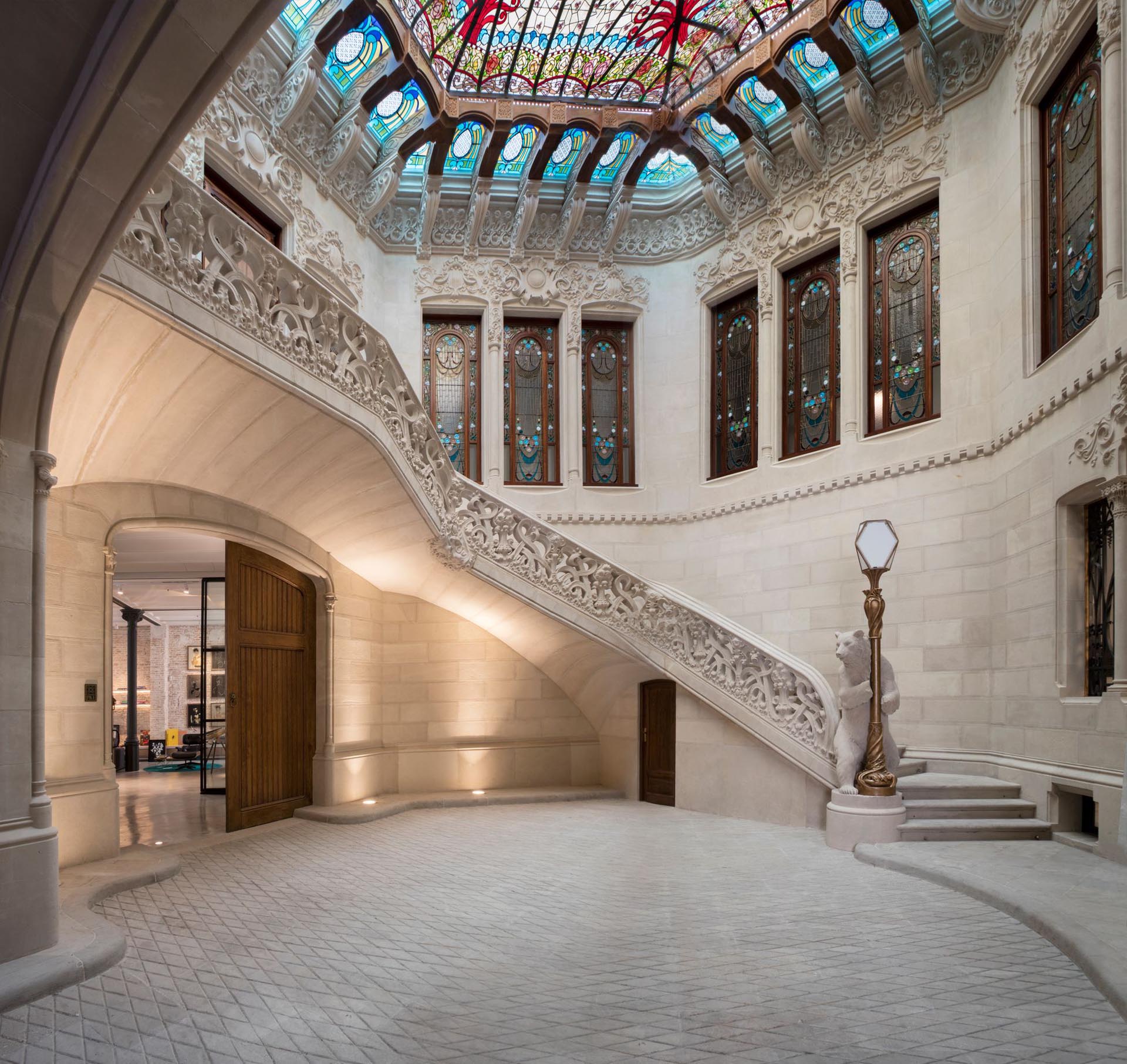 Formerly the warehouse and production site where horse carriages were stored, the ground floor apartment has now been transformed into a two-bedroom loft with an open layout that maintains elements of its past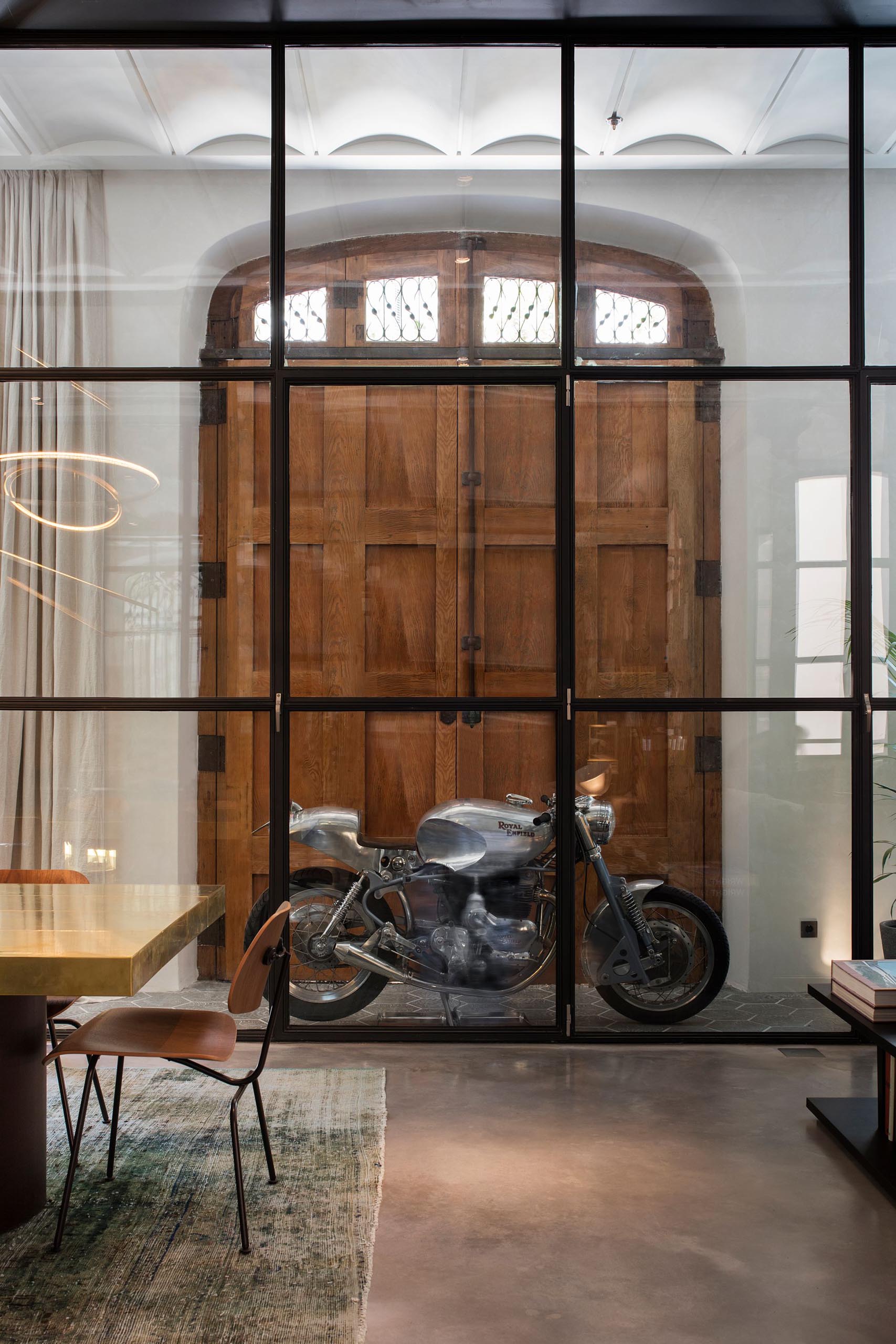 A wall of glass separates the entryway from the open plan interior. Throughout the apartment, almost every piece of furniture has been custom designed to match the client's lifestyle and personal aesthetic, as well as the context of the space.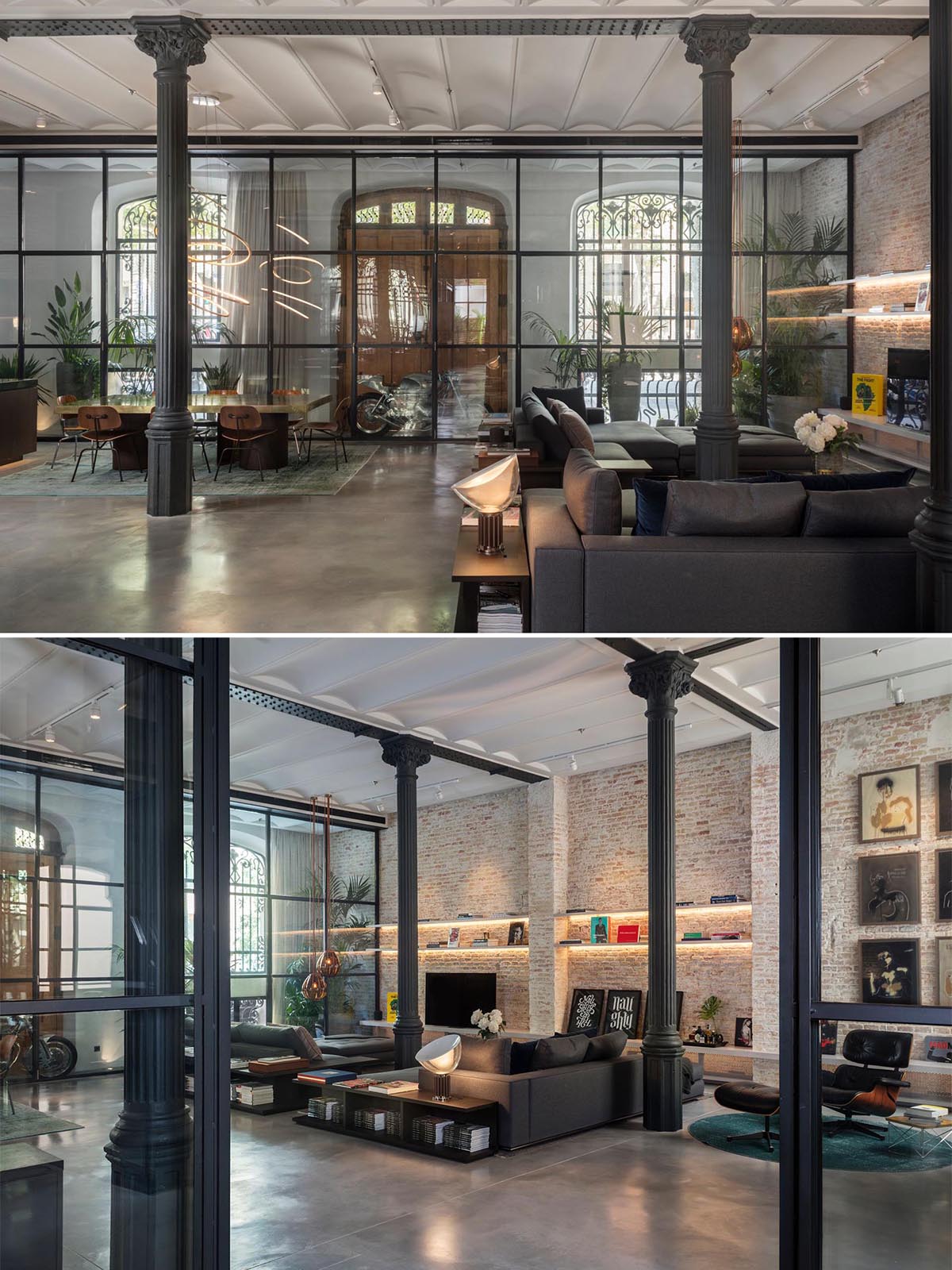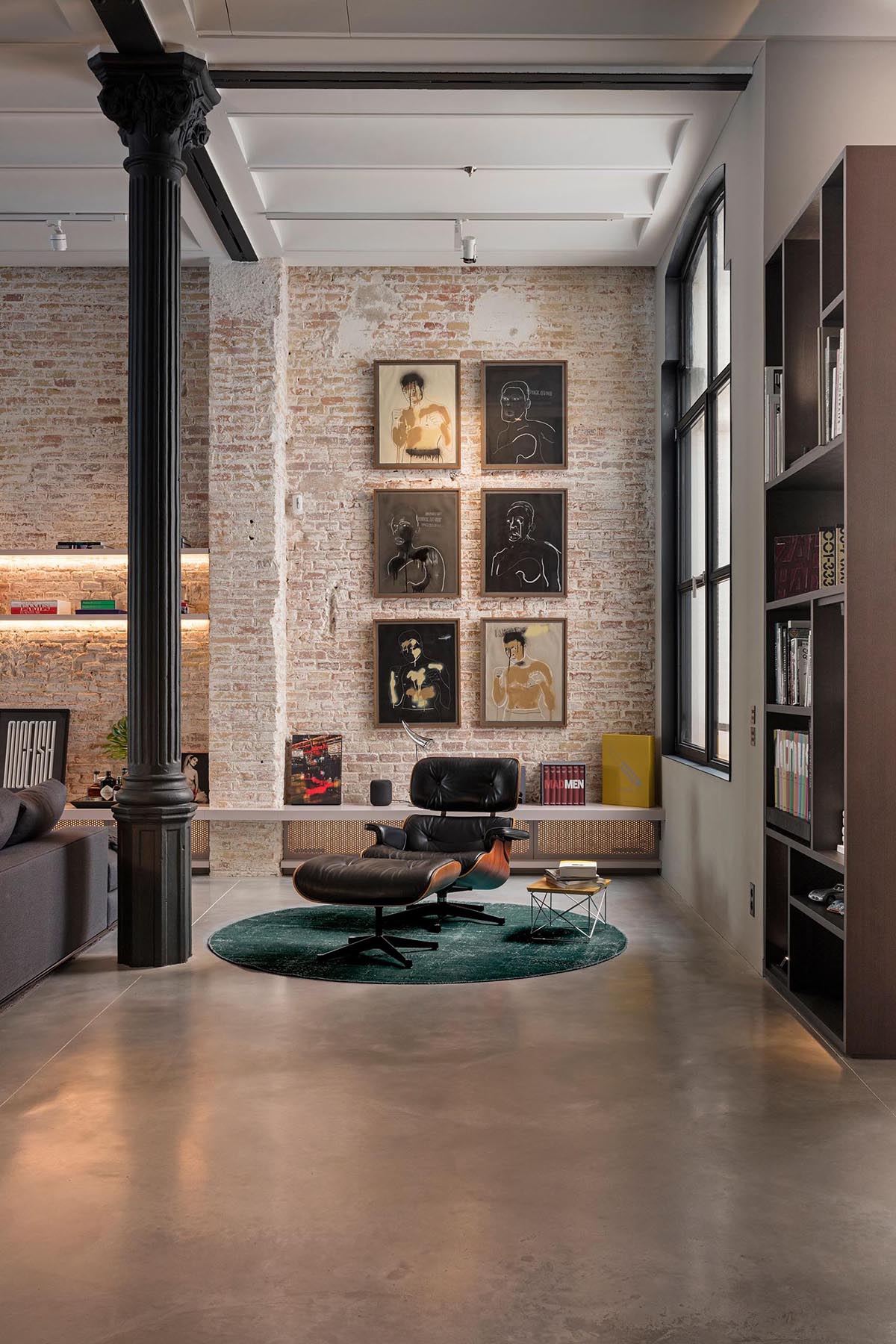 In the dining area, the table features a raw, untreated vintage brass top, with each leg made from primary materials used in the loft.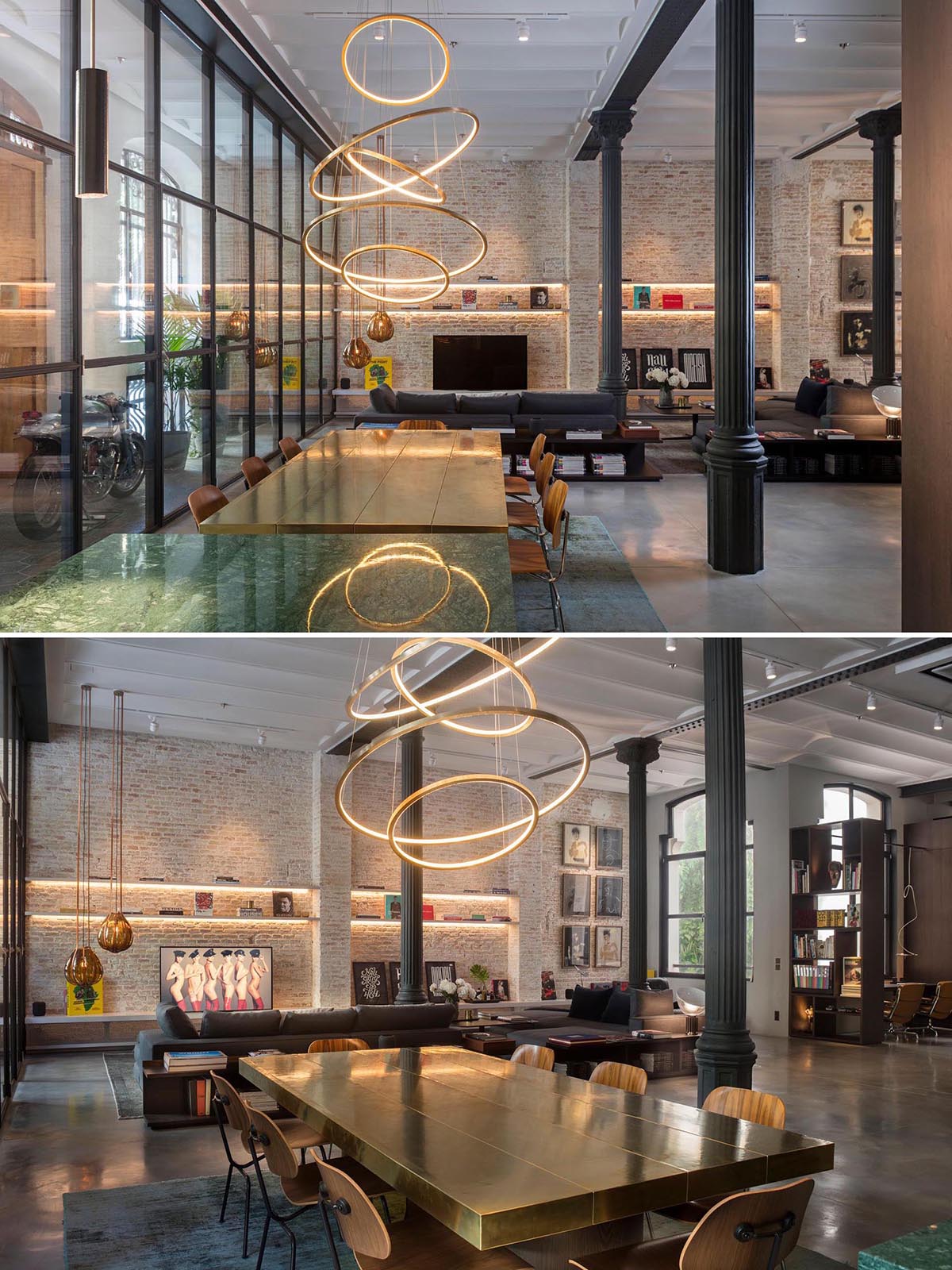 In the kitchen, smoked chestnut cabinets are veneered and treated to keep the wood's original tactile quality and emphasize its unique grain patterns.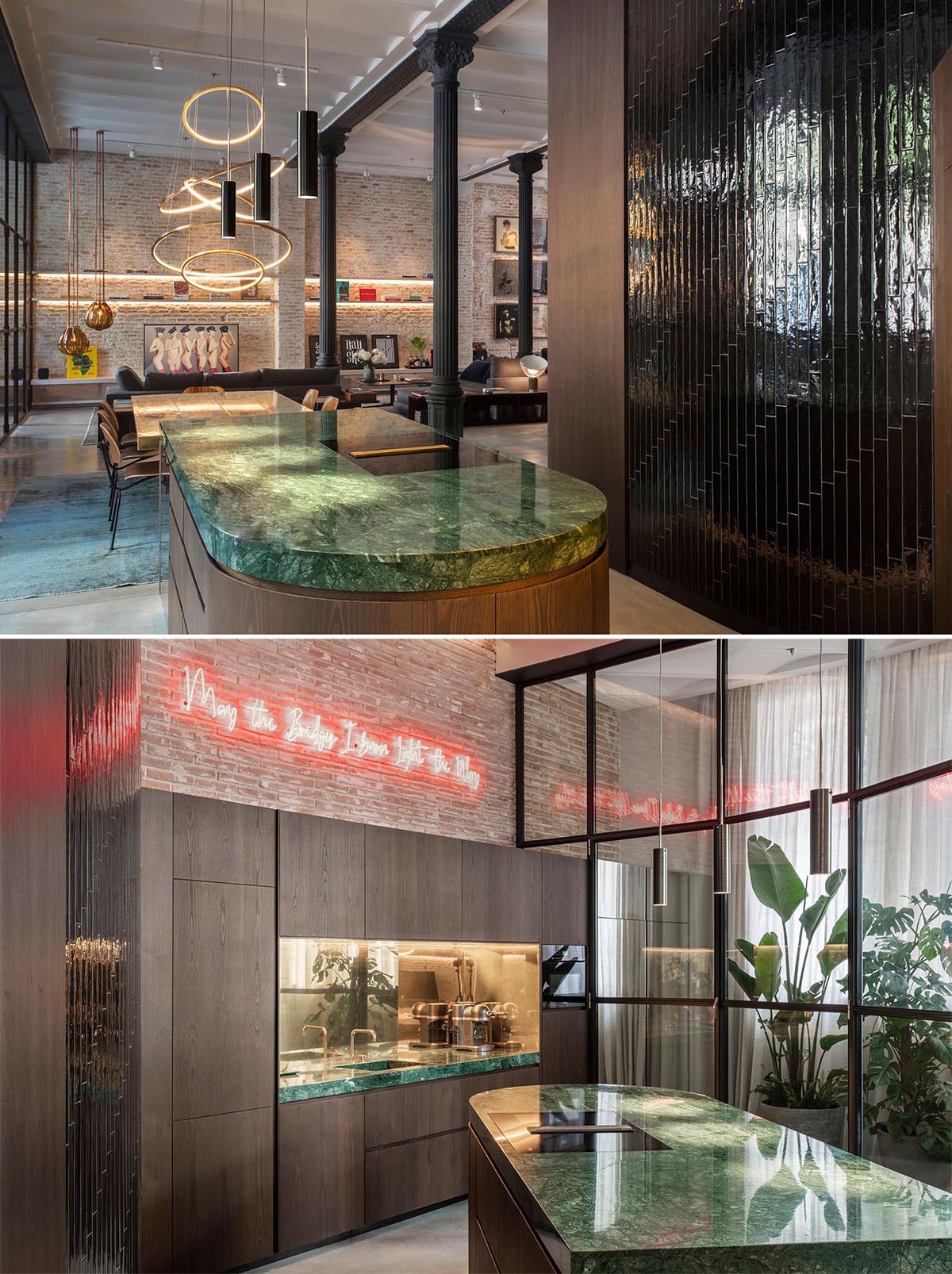 Off to the side of the open living area is a small home office with a desk positioned for window views.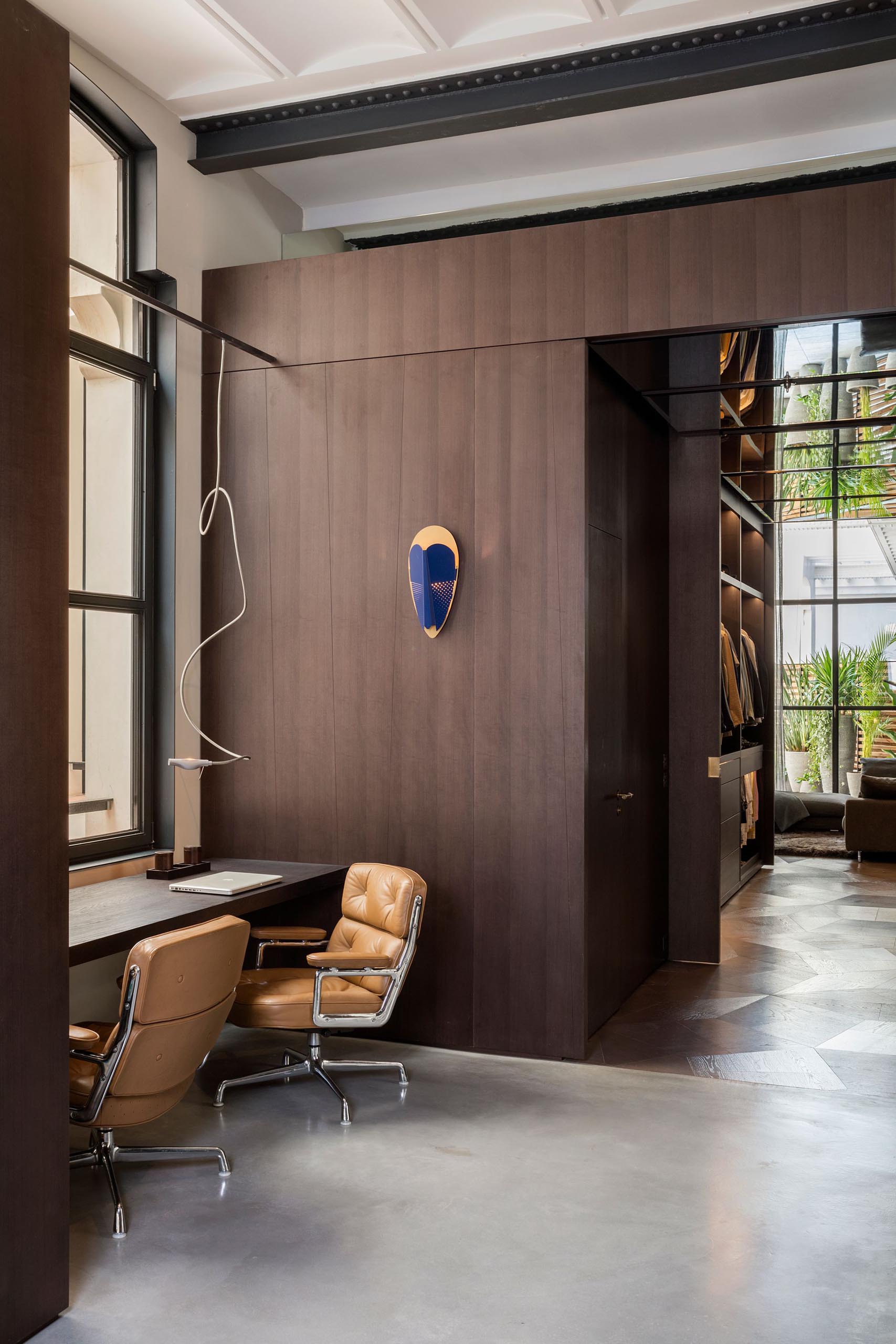 The home office is positioned next to the walk-through closet that leads to the bedroom.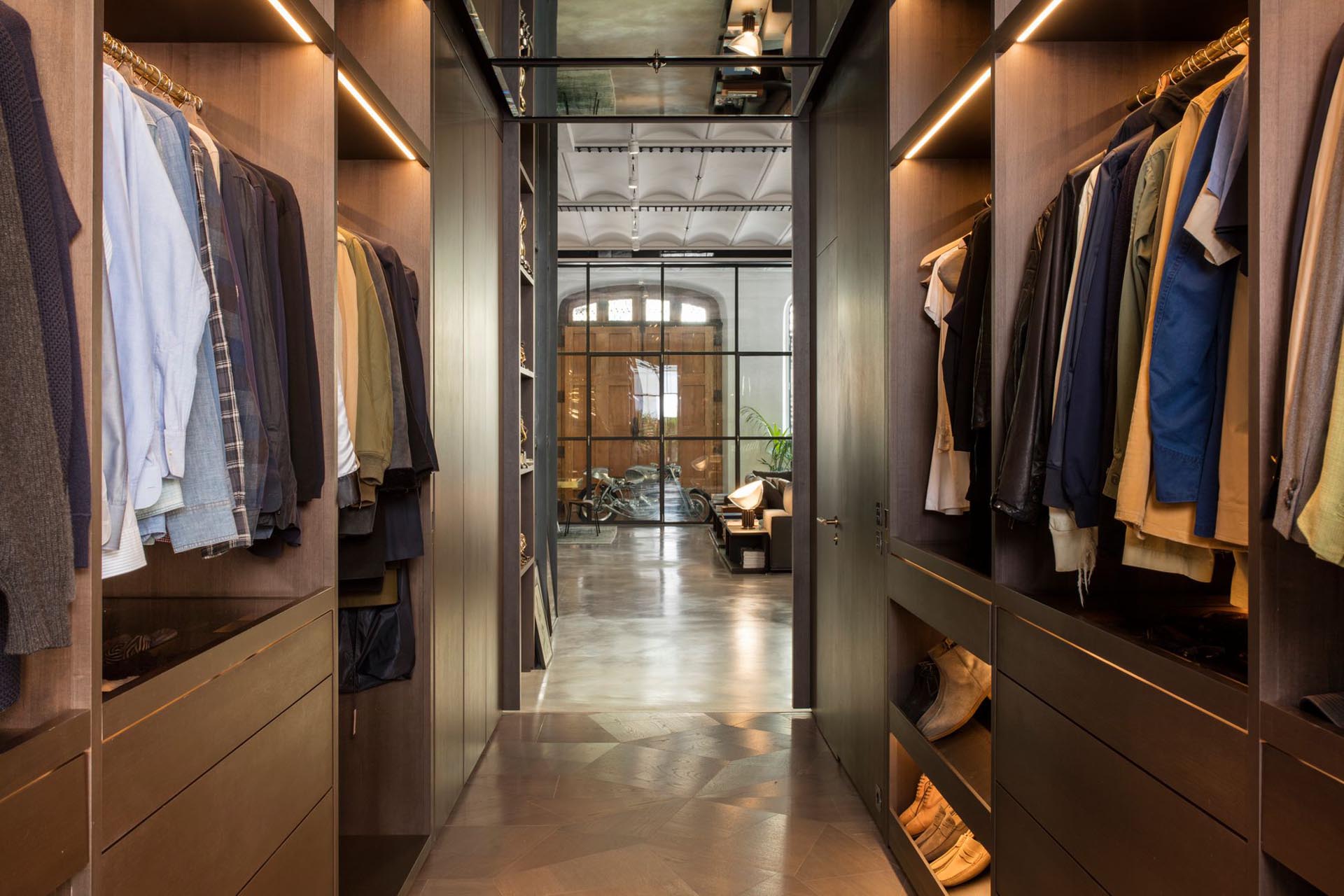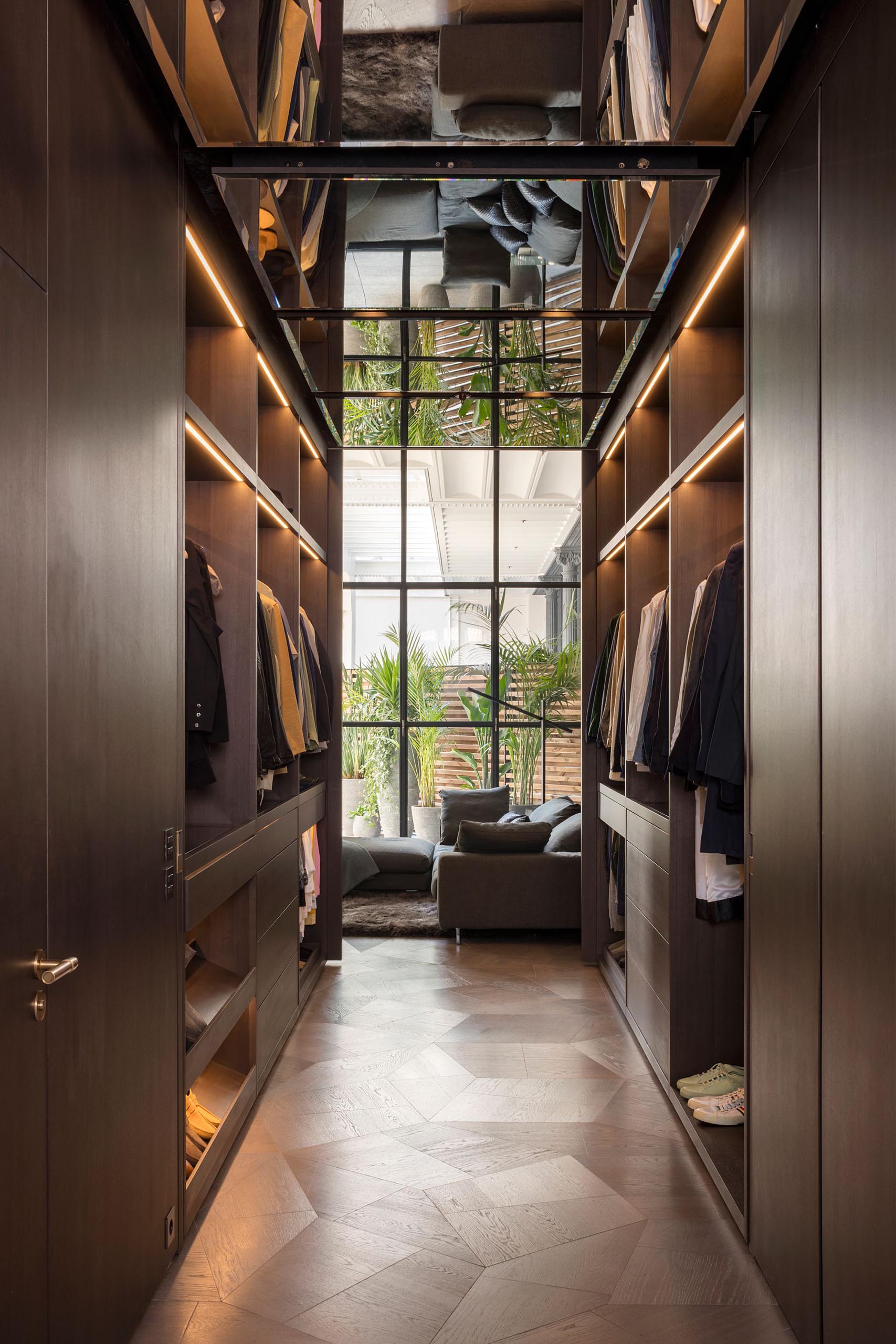 In the bedroom, remnants of the original brick wall and plaster have been retained, while pendant lights help to highlight the detail. Opposite the bed, there's a sofa for casual relaxation.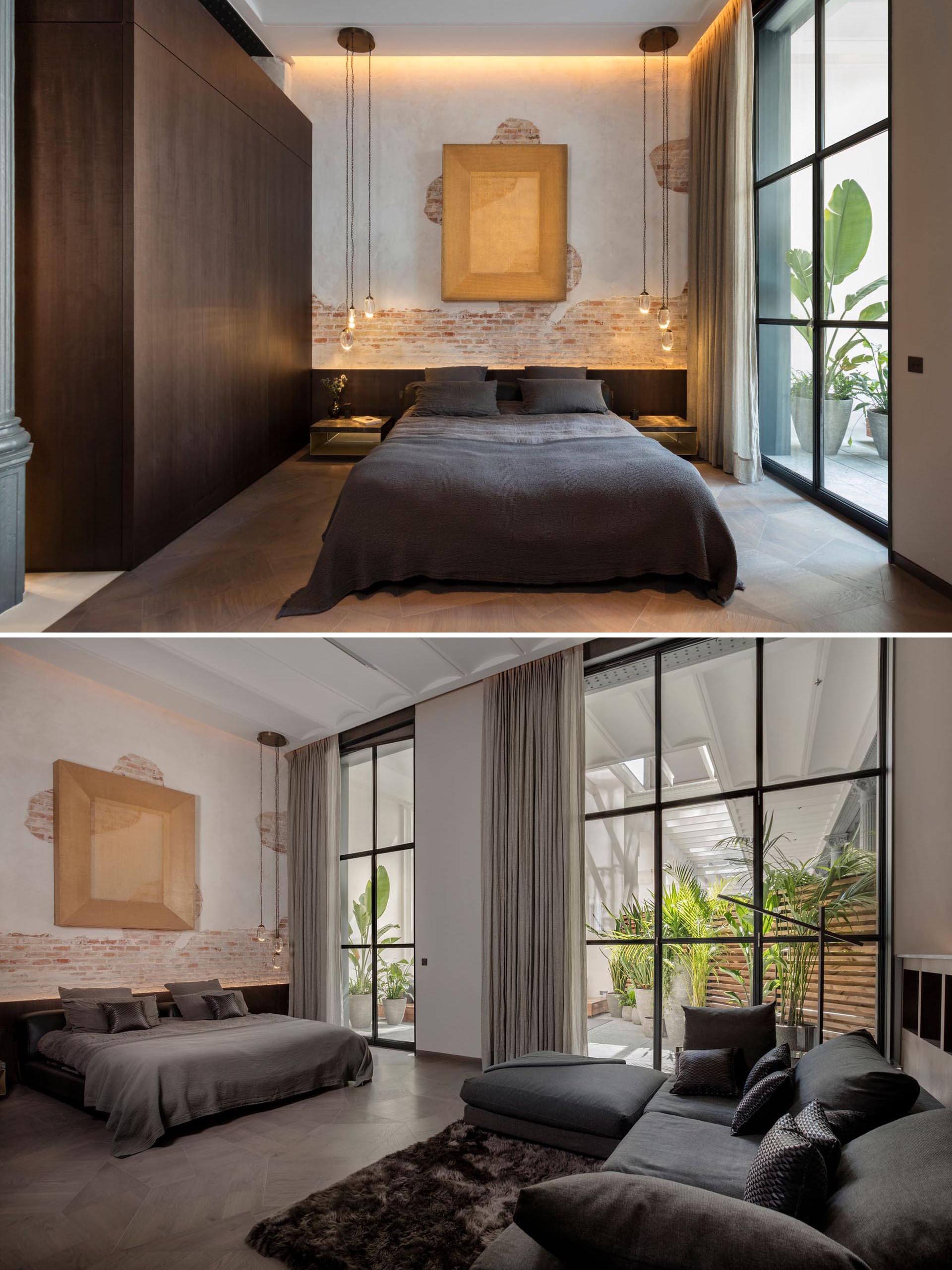 A wall of black-framed glass includes a door to a private outdoor patio furnished with an L-shaped sofa and plants.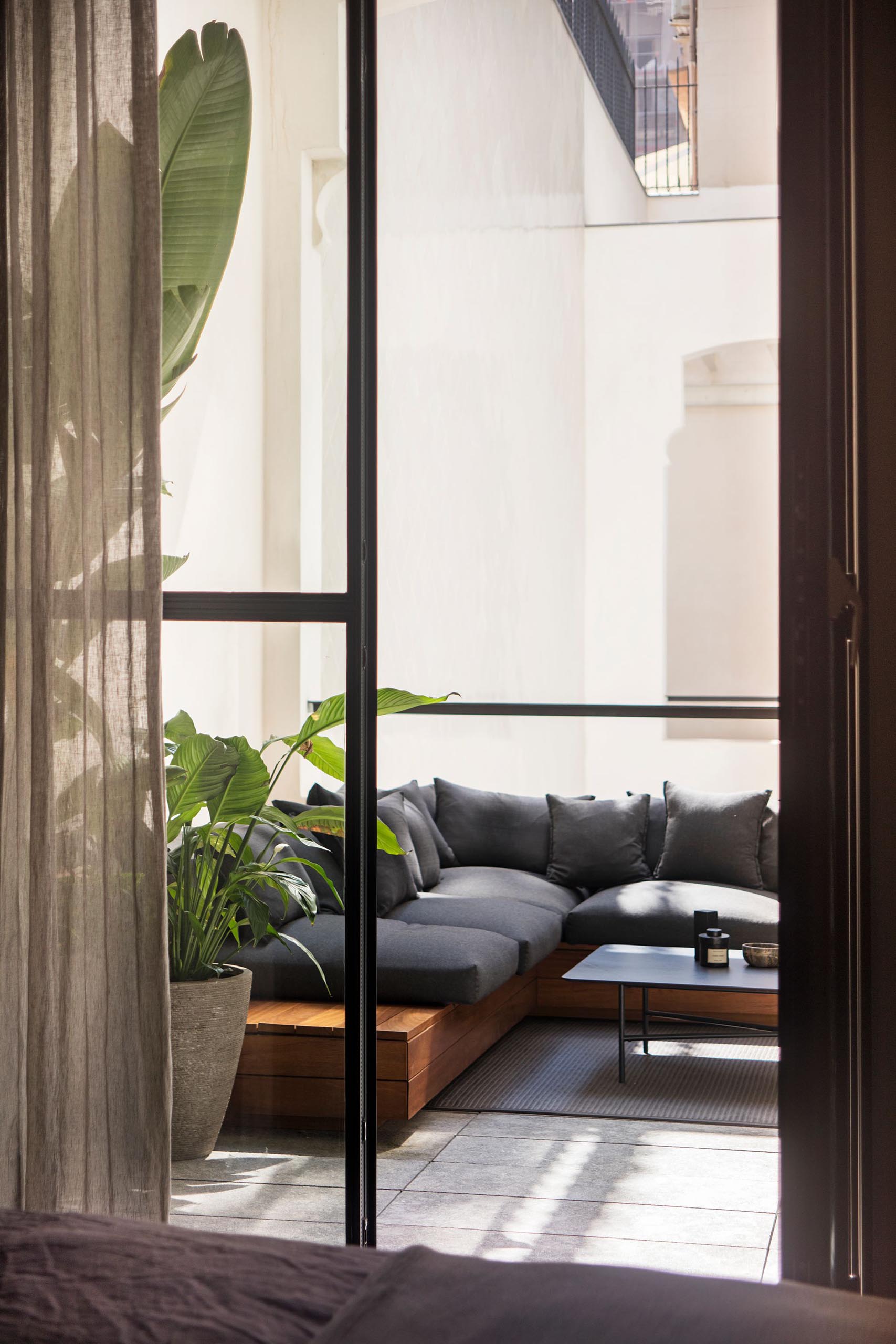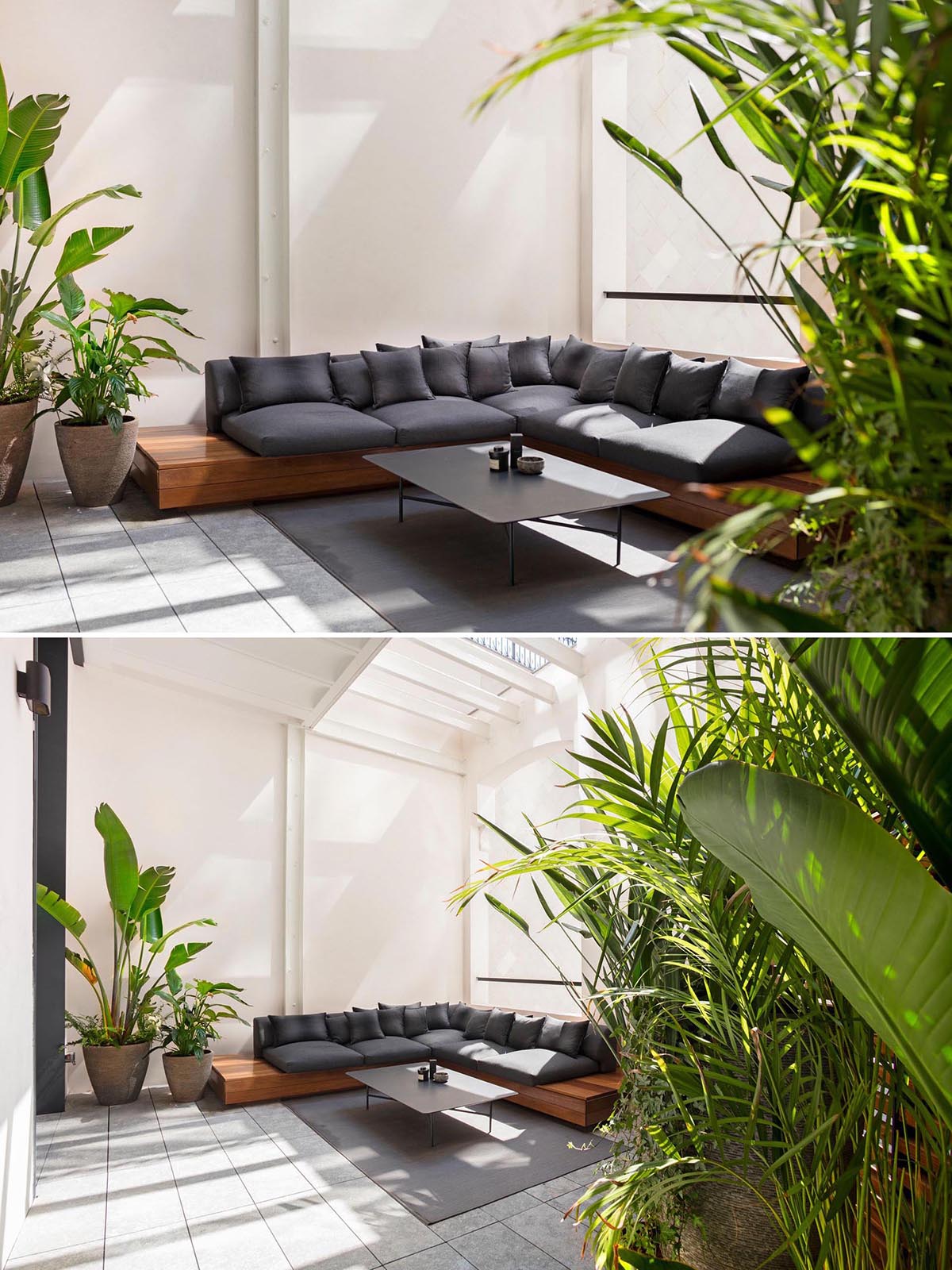 The bedroom also has a spacious en-suite bathroom with a large backlit mirror and a long vanity.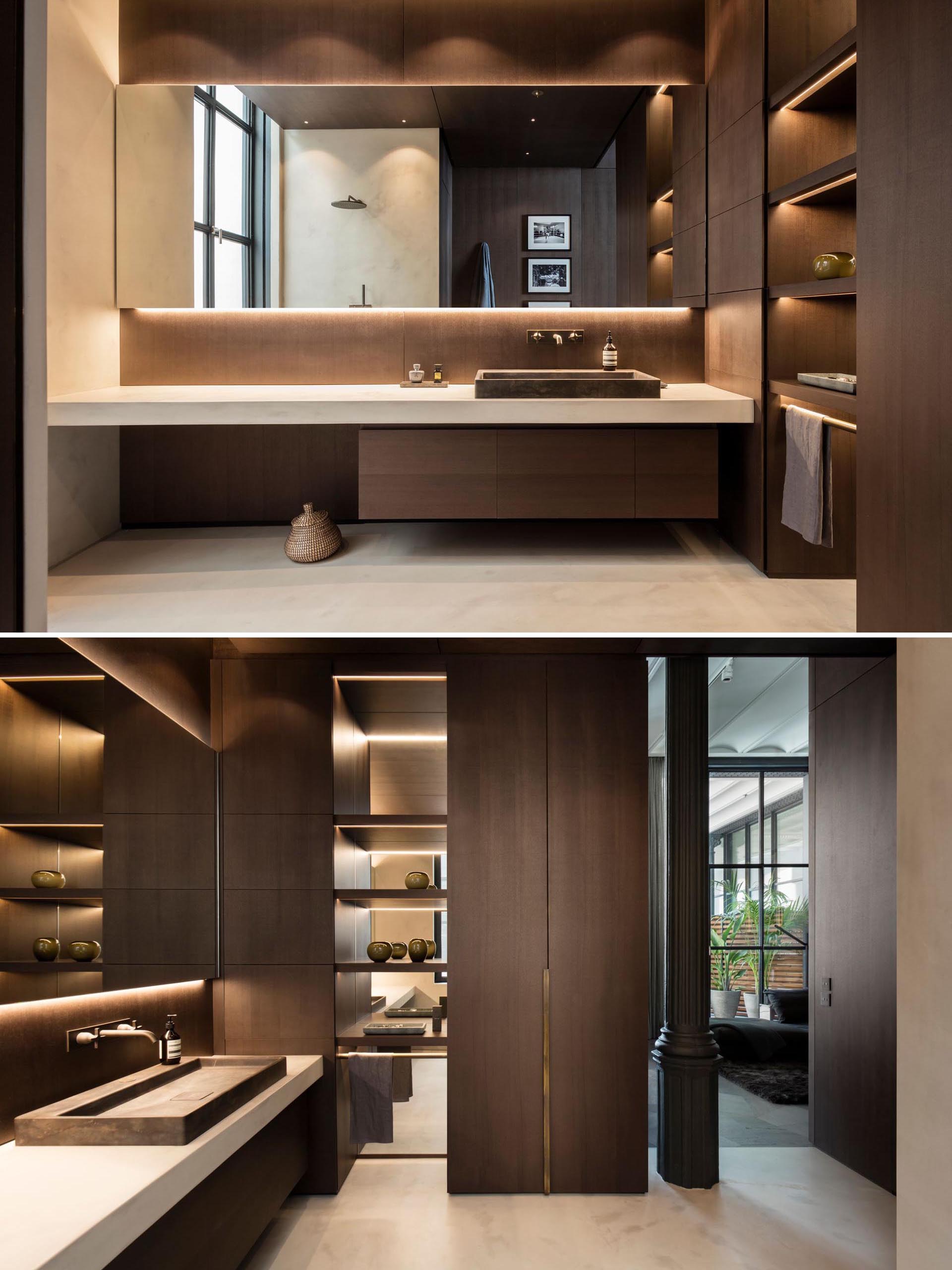 In a guest bedroom, a matte blue accent wall has been used to create a bold statement.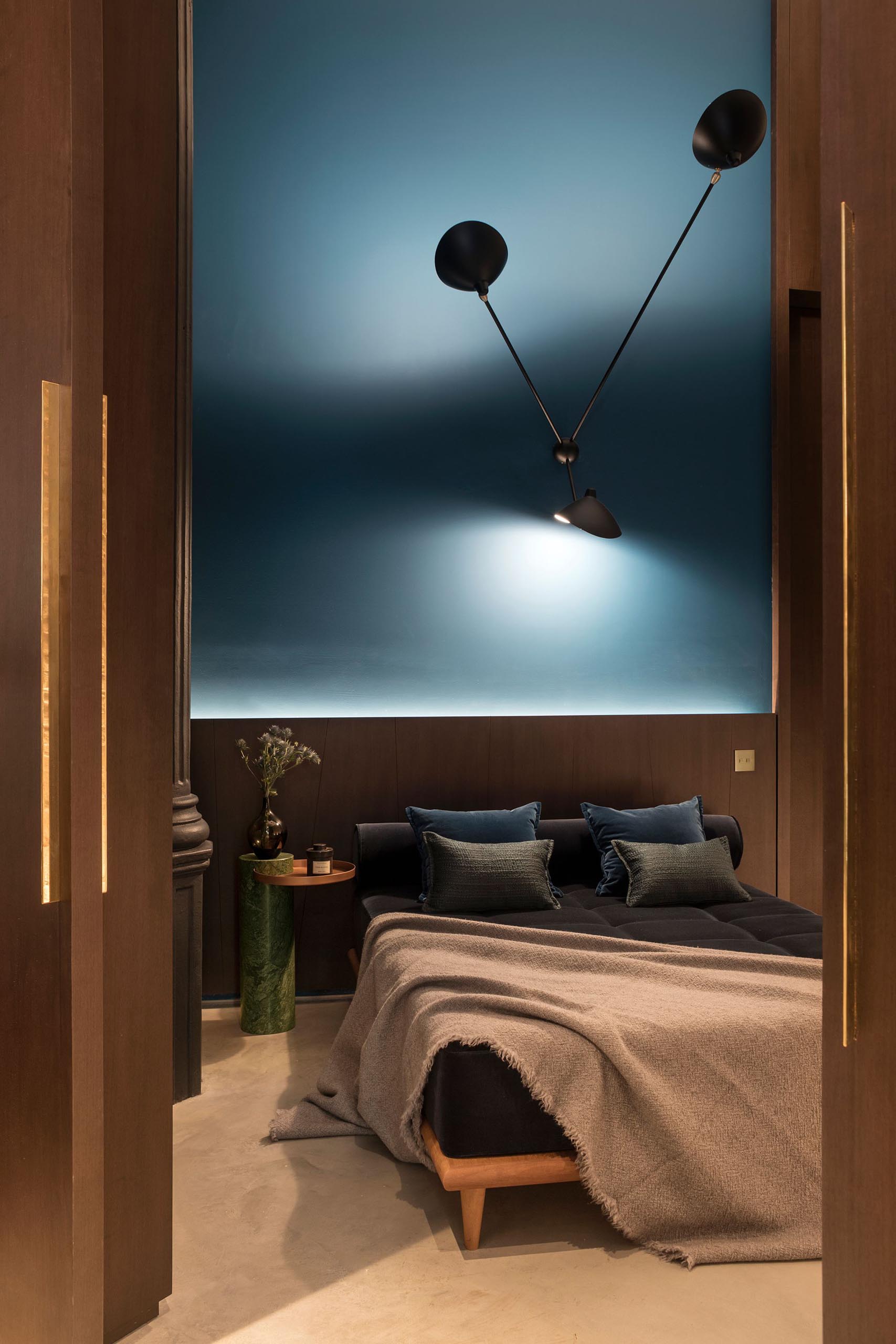 Photography ©Meritxell Arjalaguer