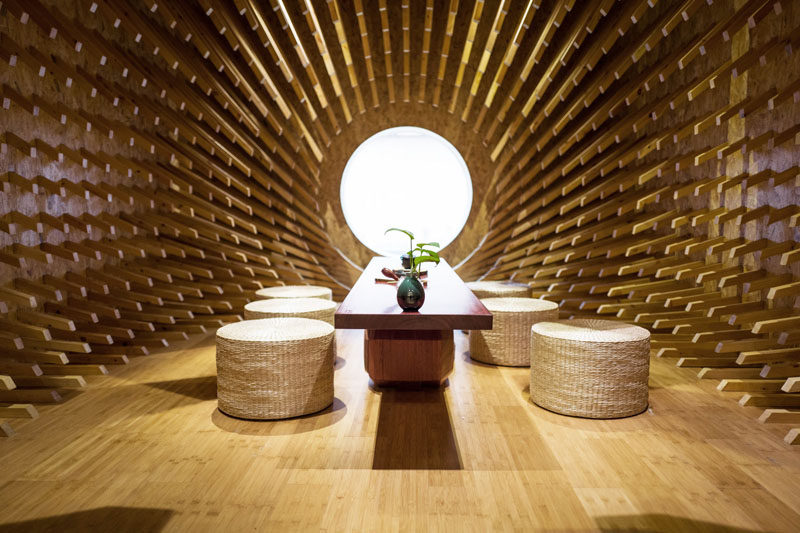 MINAX Architects have designed ONE Teahouse, a modern tea room in Shanghai, China, that has 999 wooden sticks that surround the room, creating a sculptural interior.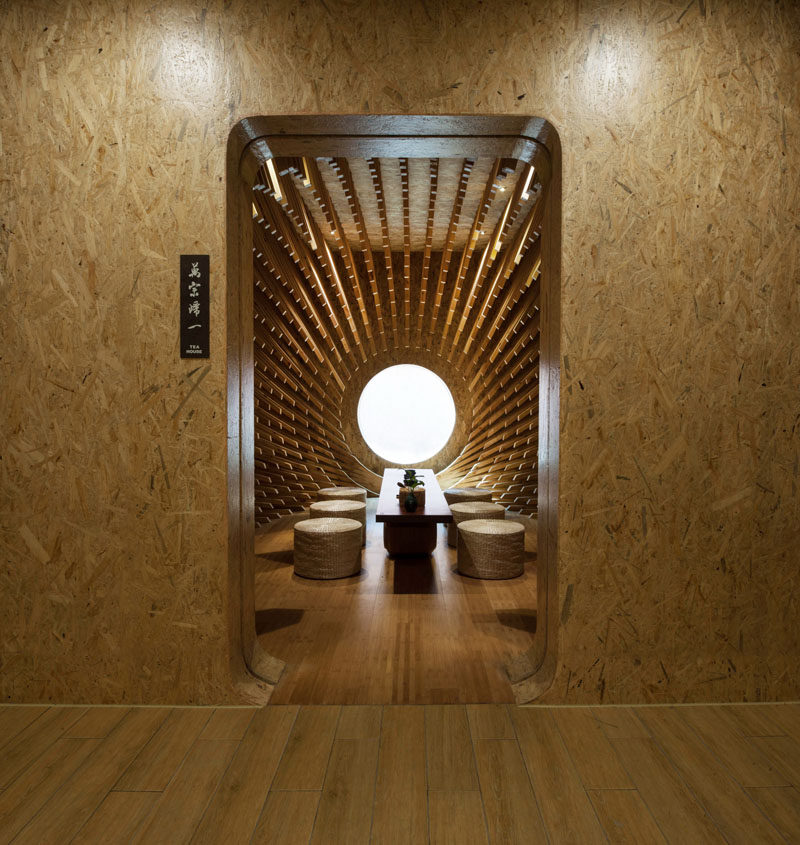 ---
The 4cm x 4cm wooden sticks have been arranged by an identical center in the rectangular room, and they are cut out of an oval space, with each stick having its own different angle and length.
---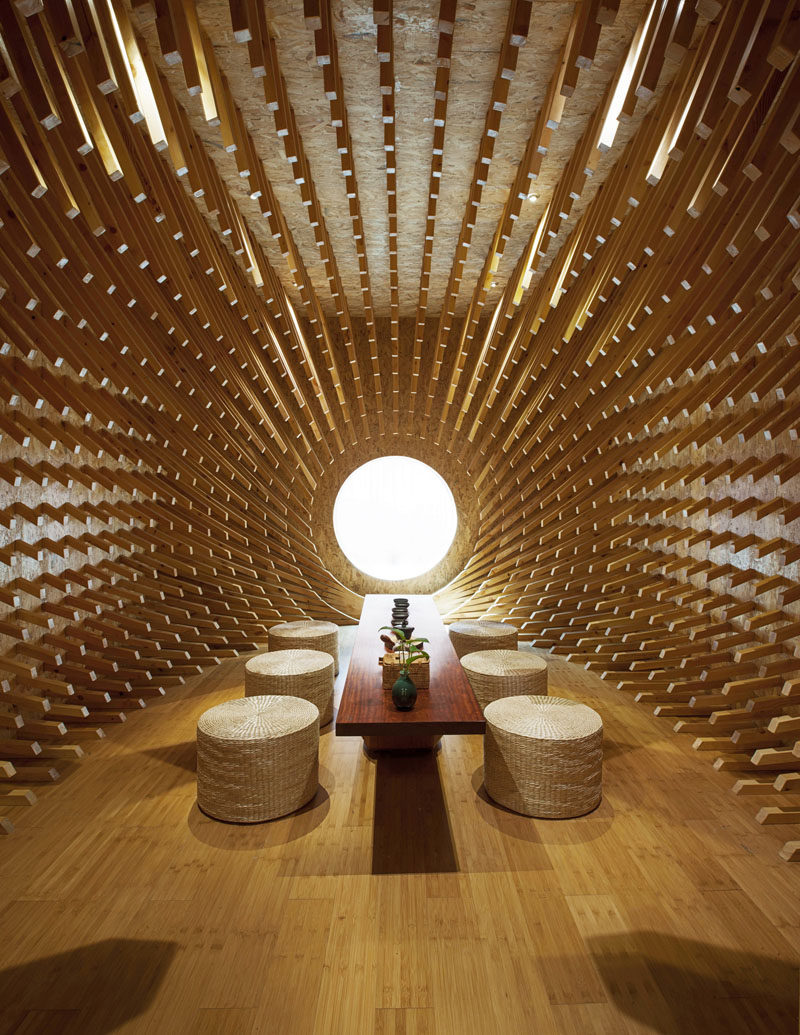 ---
Through a gradual transition, the sticks transform the rectangular room into an oval that's focused on the long table that points to the single round window.
---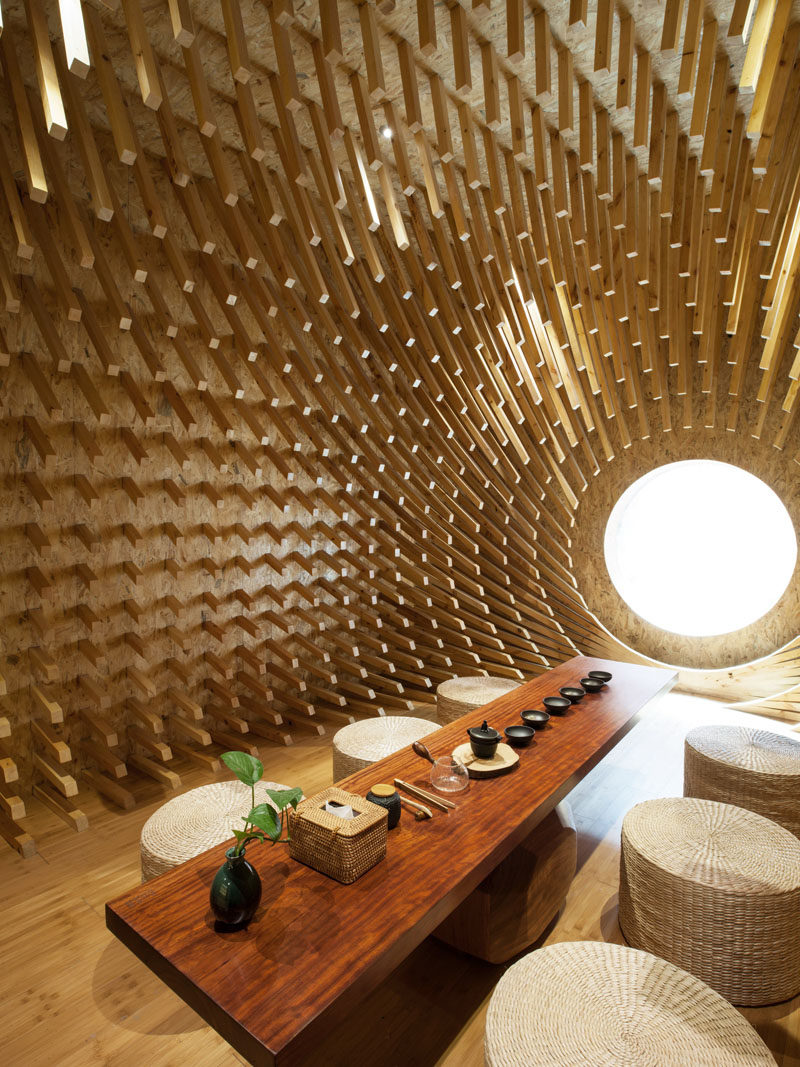 ---
When the sunlight is reflected from the cut surface of every stick, there's a rhythmic change in different sizes of circles.
---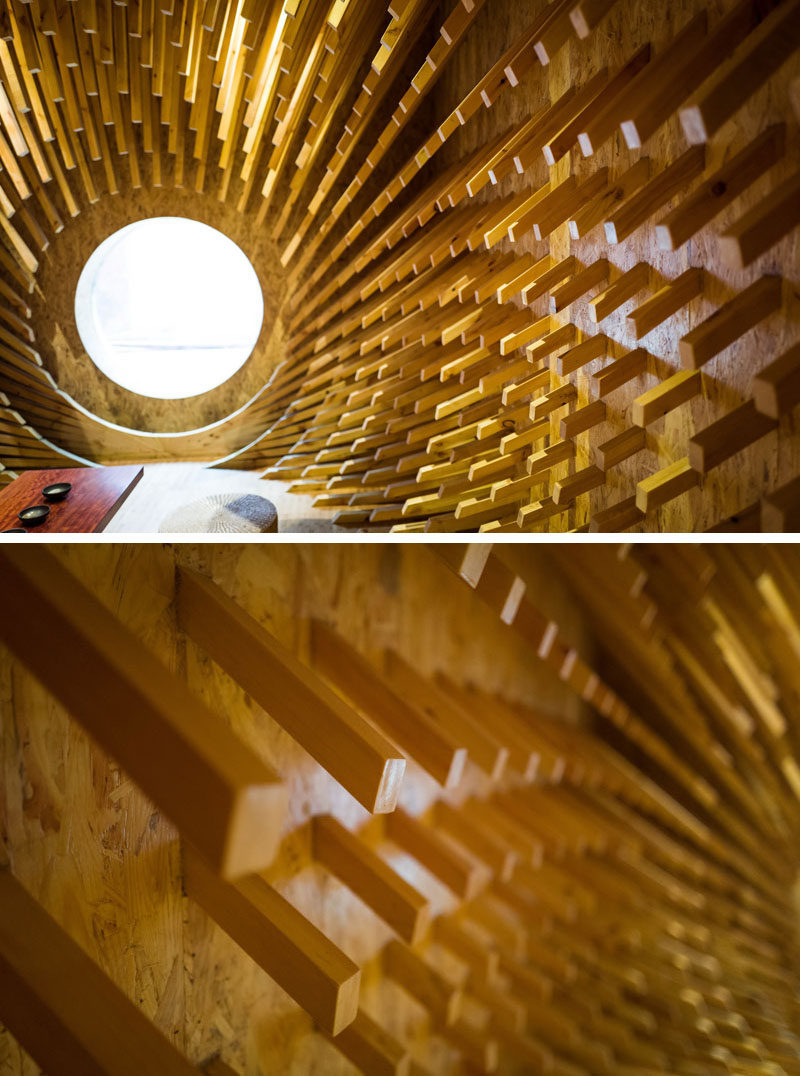 ---
Here's a look at the room when looking towards the doorway.
---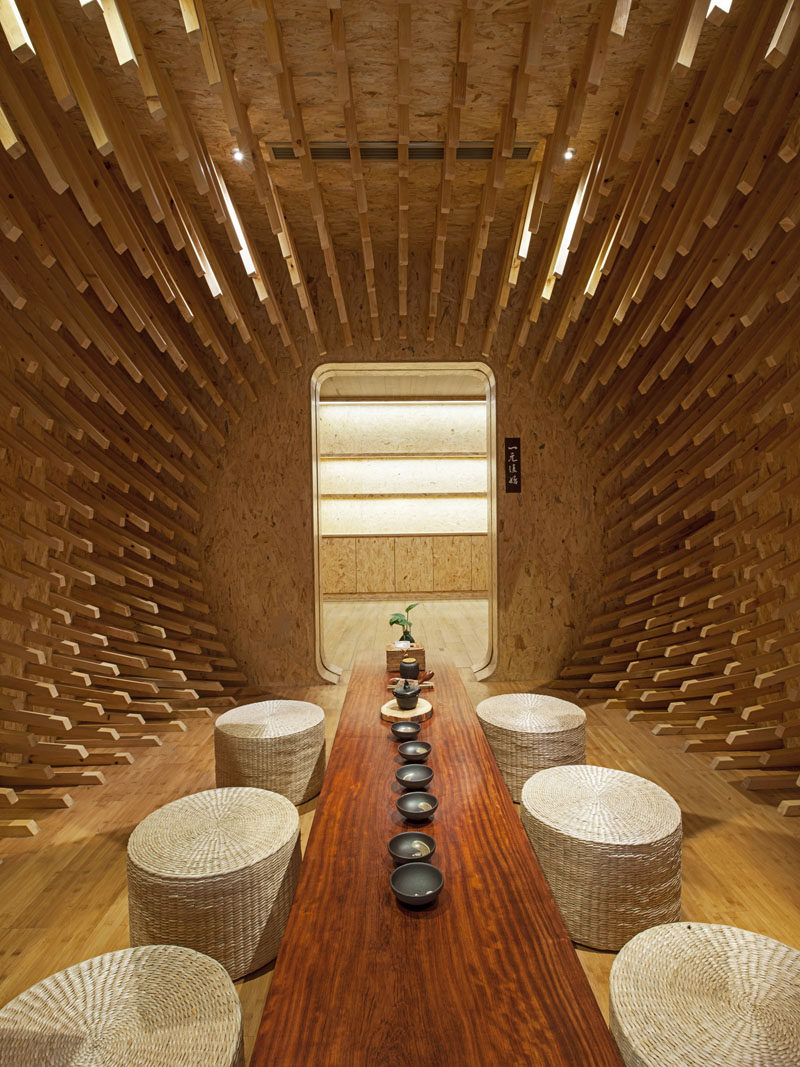 Photography by Zhigang Lu | Architects: MINAX Architects | Lead Architects: Zhigang Lu | Design Team: Congyi Huang, Li Liu, Like Niu, Zhirui Liu
---