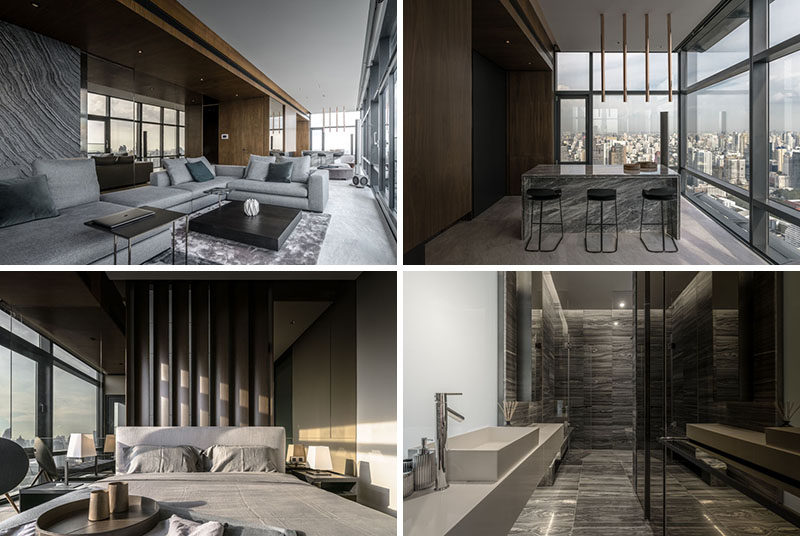 ONG&ONG have designed 'The FHM Bachelor Apartment', a modern New York inspired loft that's located within a high-rise building in Bangkok, Thailand.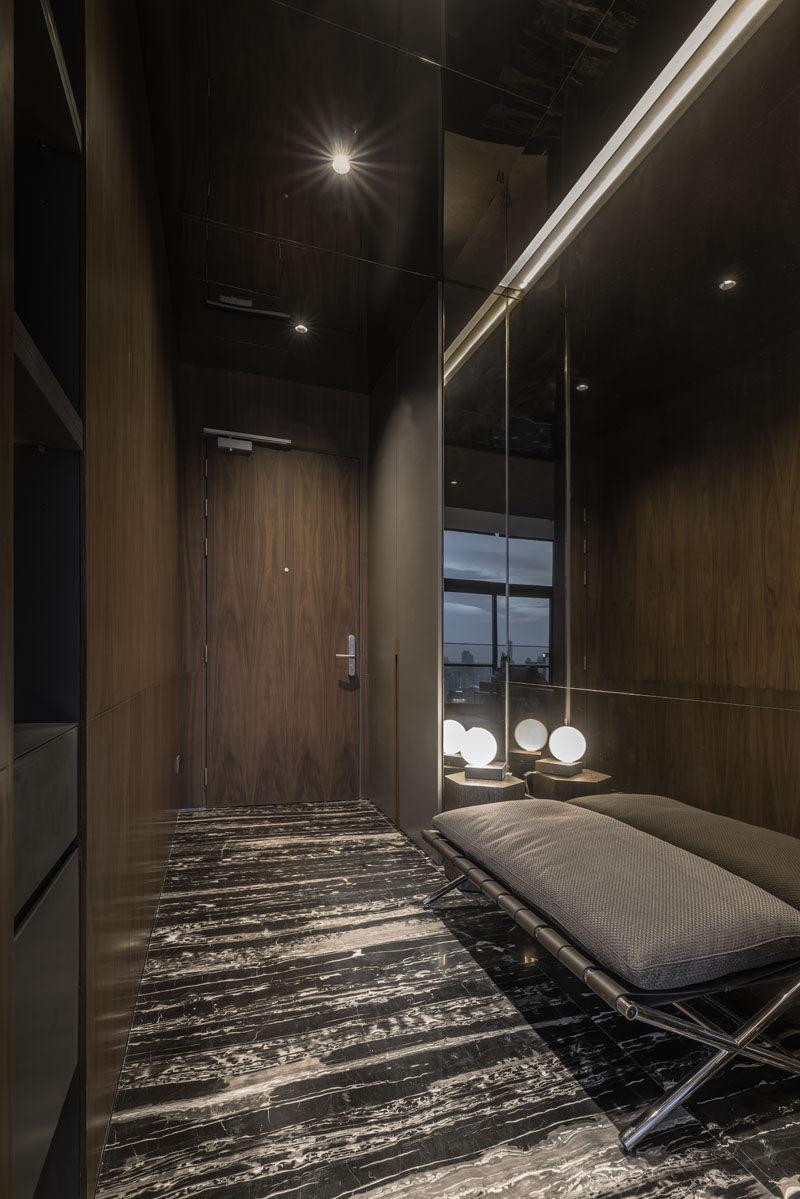 ---
The main living areas are all open plan and enjoy a 270° panoramic view of the Bangkok cityscape. In the living room, a mirrored wall reflects the view, while marble has been used to create an accent wall that complements the kitchen at the opposite end of the room.
---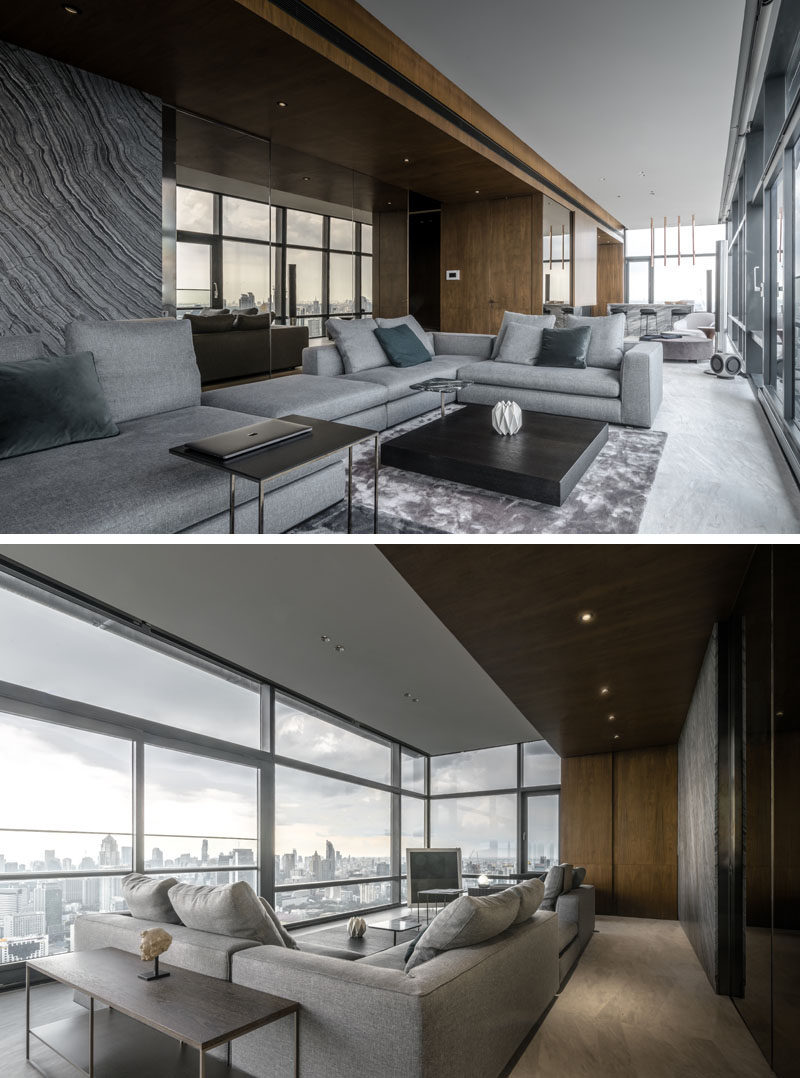 ---
Separating the living room from the kitchen is a small sitting area, that has storage hidden behind a movable wood panel.
---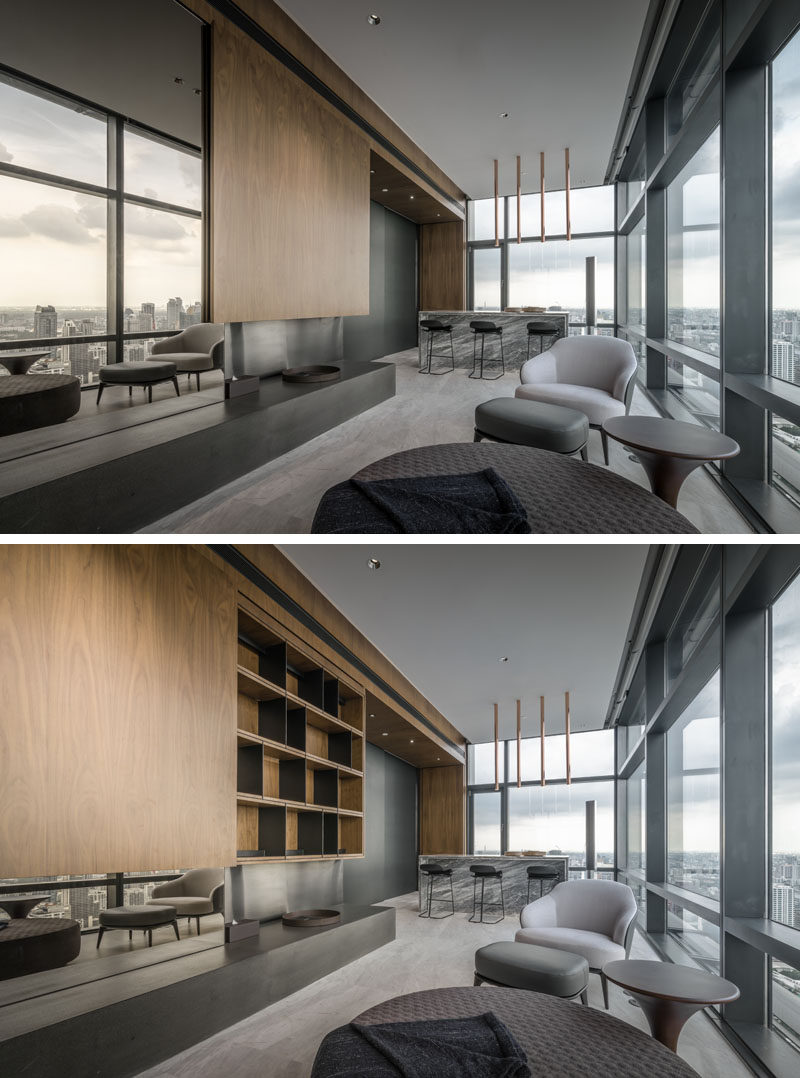 ---
Connecting the spacious main living area to the service area is a versatile island counter that can be converted into a bar for evening entertainment.
---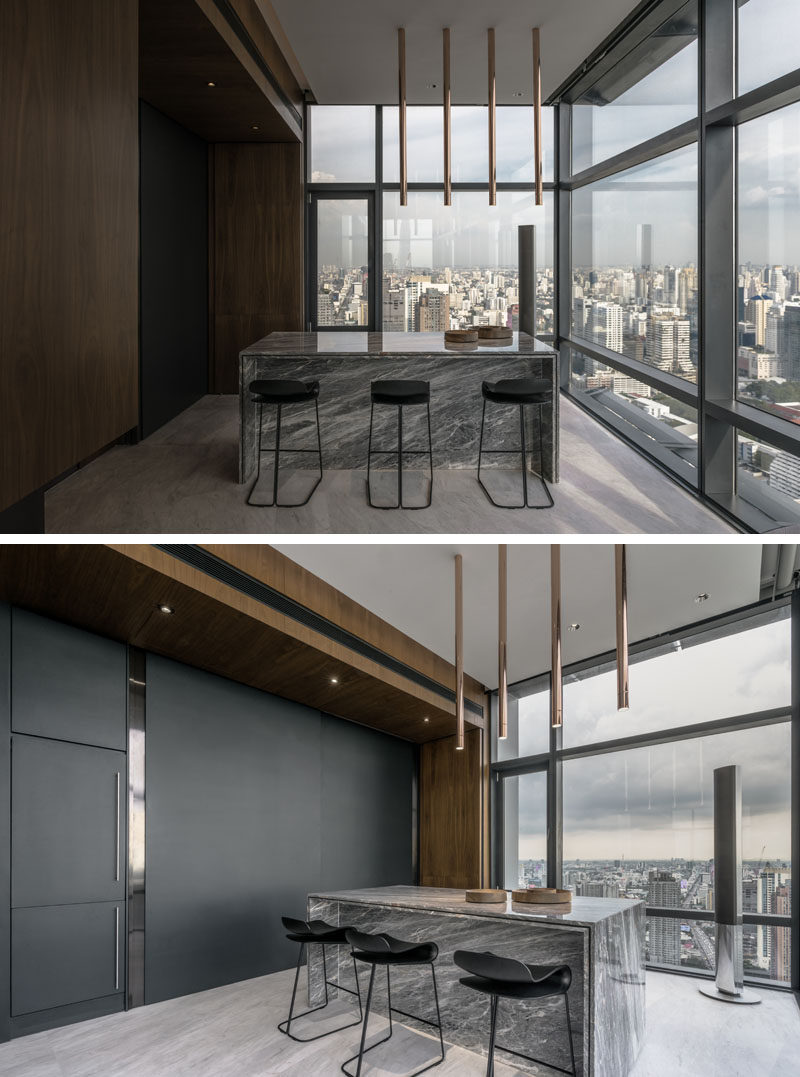 ---
Hidden behind matte black panels are storage cabinets and a full bar area.
---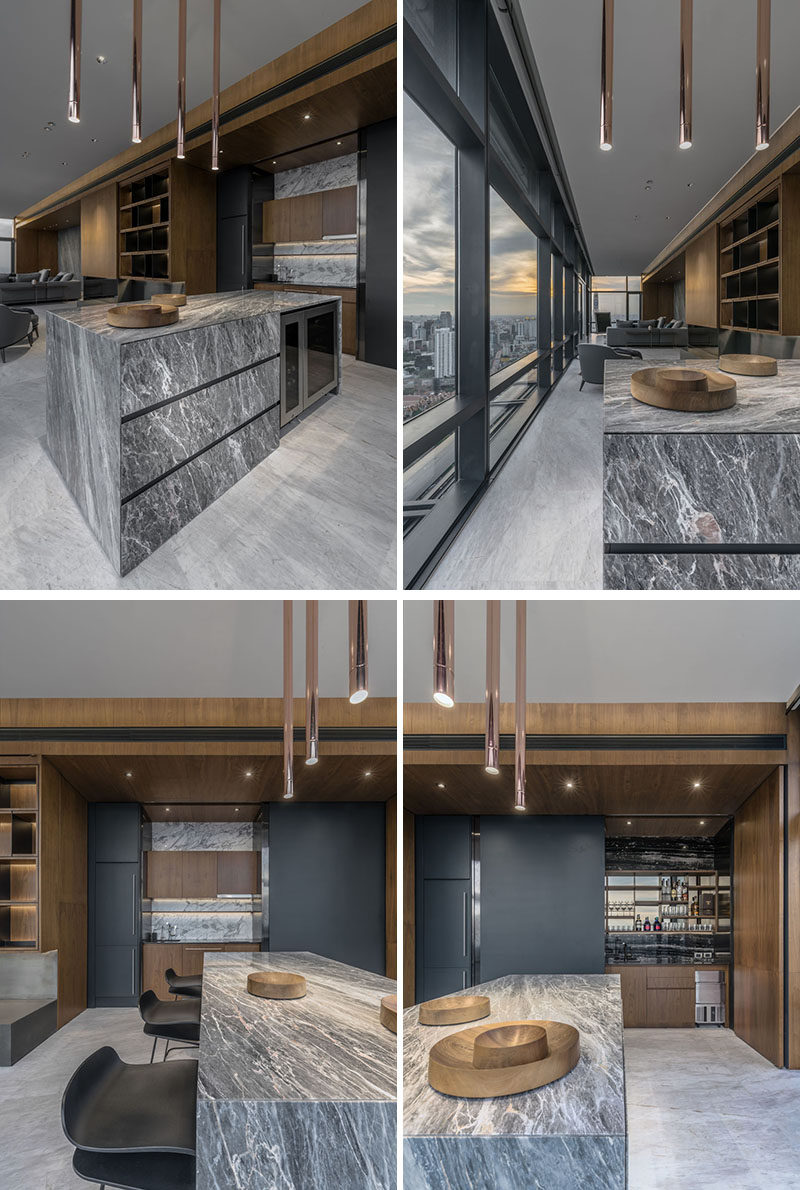 ---
In the bedroom, extruded aluminum fins are positioned behind the bed, while a suspended room divider creates a separate area for the home office.
---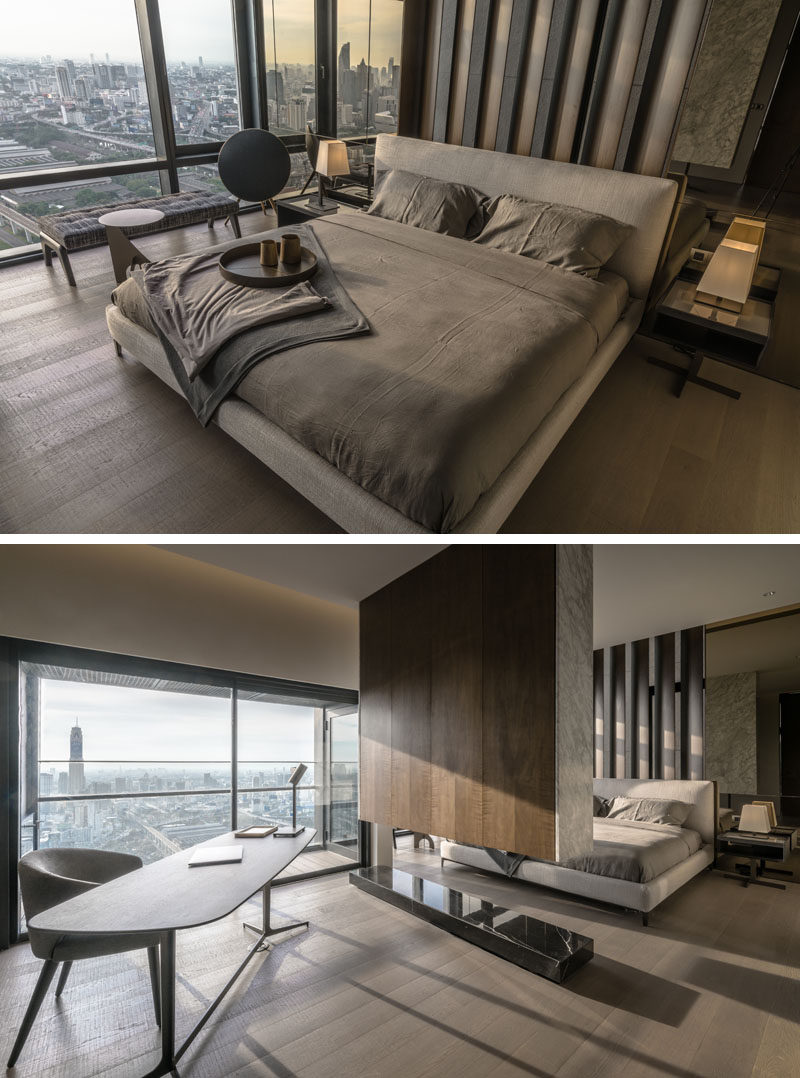 ---
In the home office, a wall of wood paneling opens up to reveal a walk-in closet.
---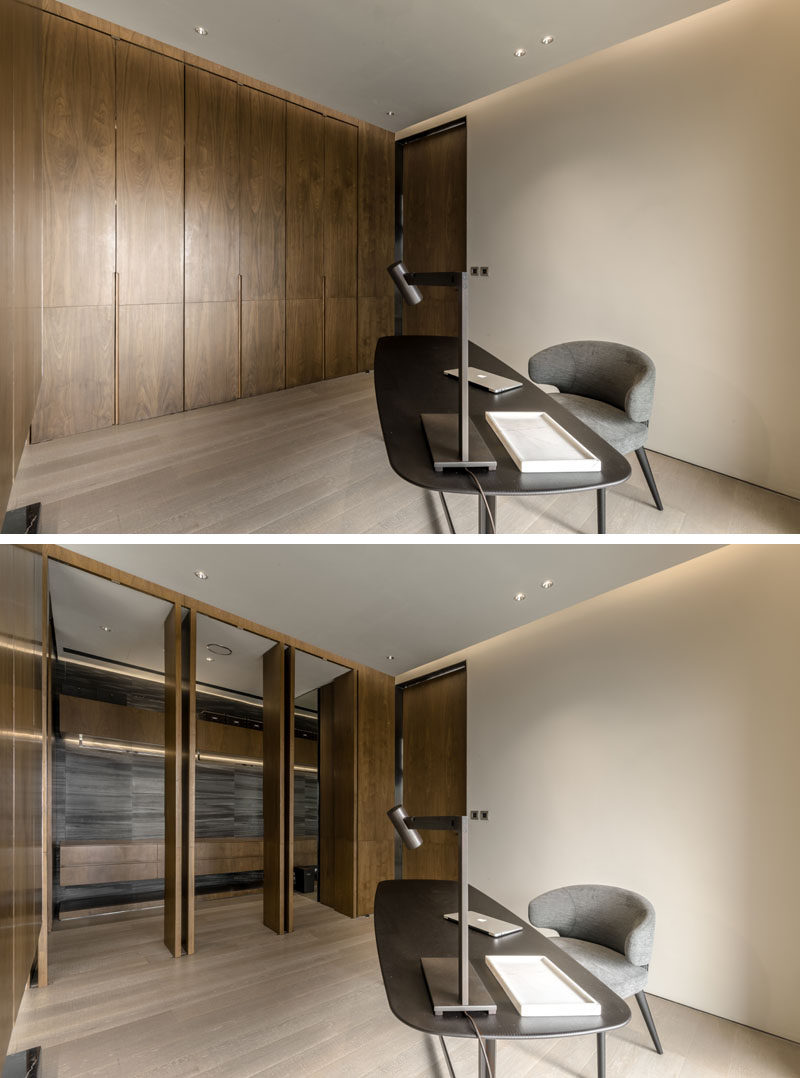 ---
The walk-in closet features warm wood cabinets and a floor-to-ceiling mirror.
---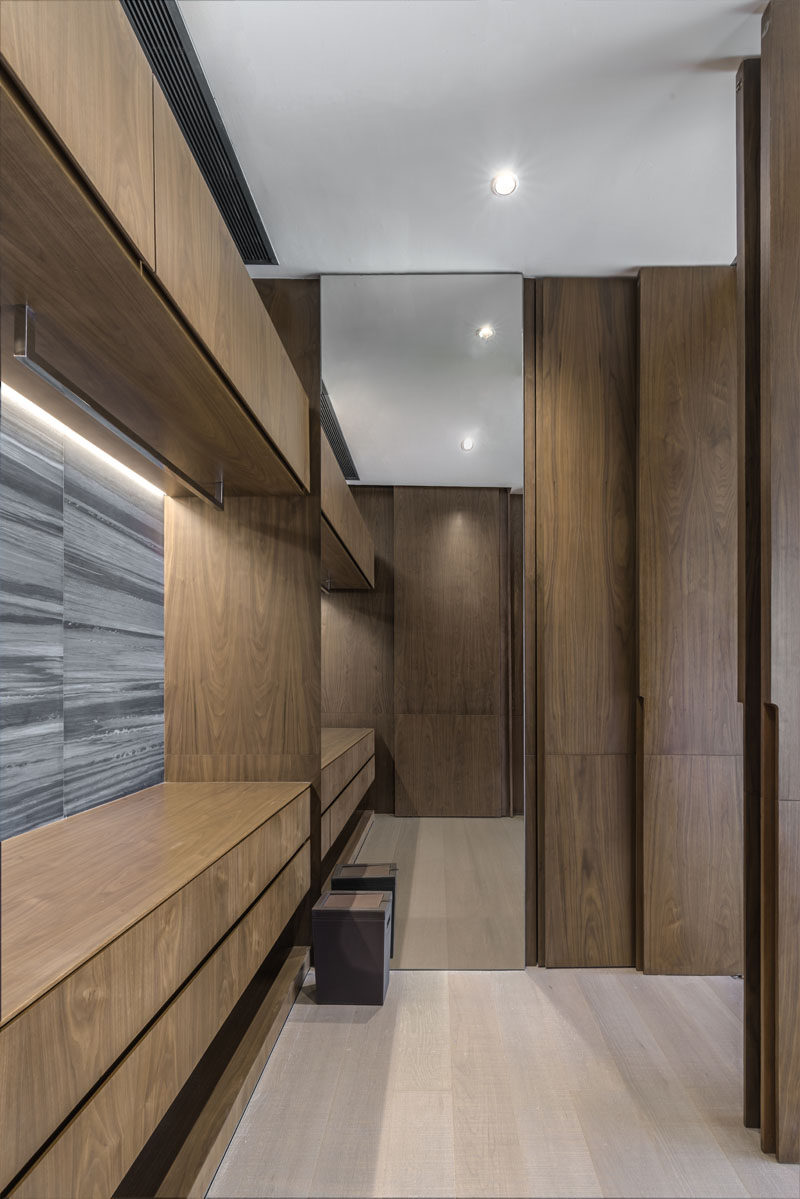 ---
The use of natural stone continues in the bathroom, while an opaque glass panel becomes transparent and provides a view of the bedroom.
---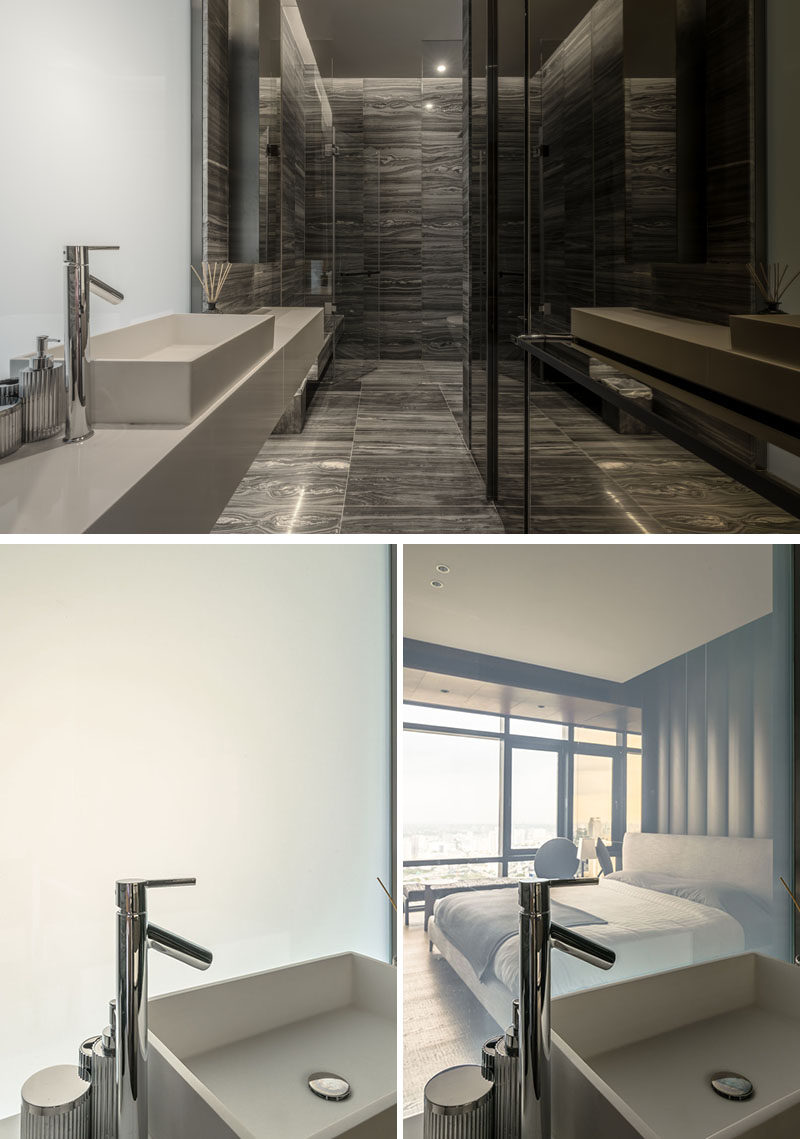 Design: ONG&ONG | Directors: Joe Sarawoot Chatdecha; Anat Rungrusamiwatanakul | Team Members: Narakorn Srichainak; Sompong Tipsrisakul (Interior Designer); Gail Sripaipan (Lighting Designer)
---