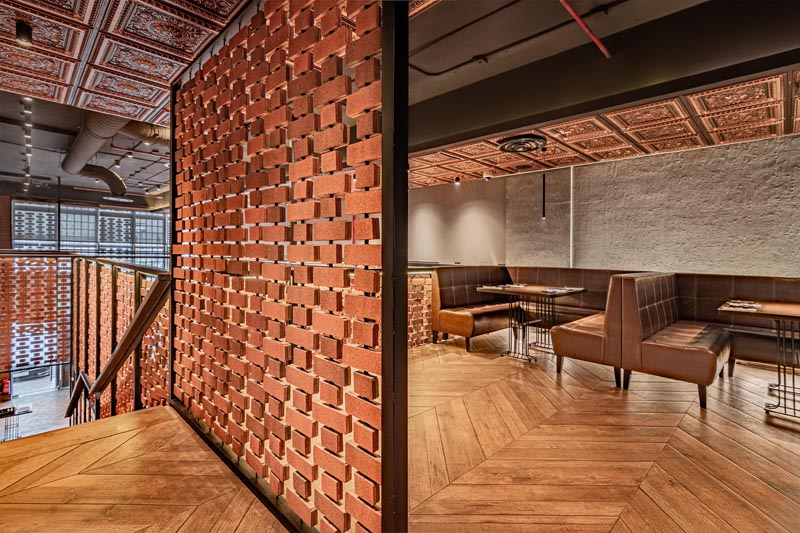 Hitzig Militello Arquitectos has recently completed the Fogon Restaurant in Riyadh, Saudi Arabia, and a unique design element is the inclusion of open brick walls.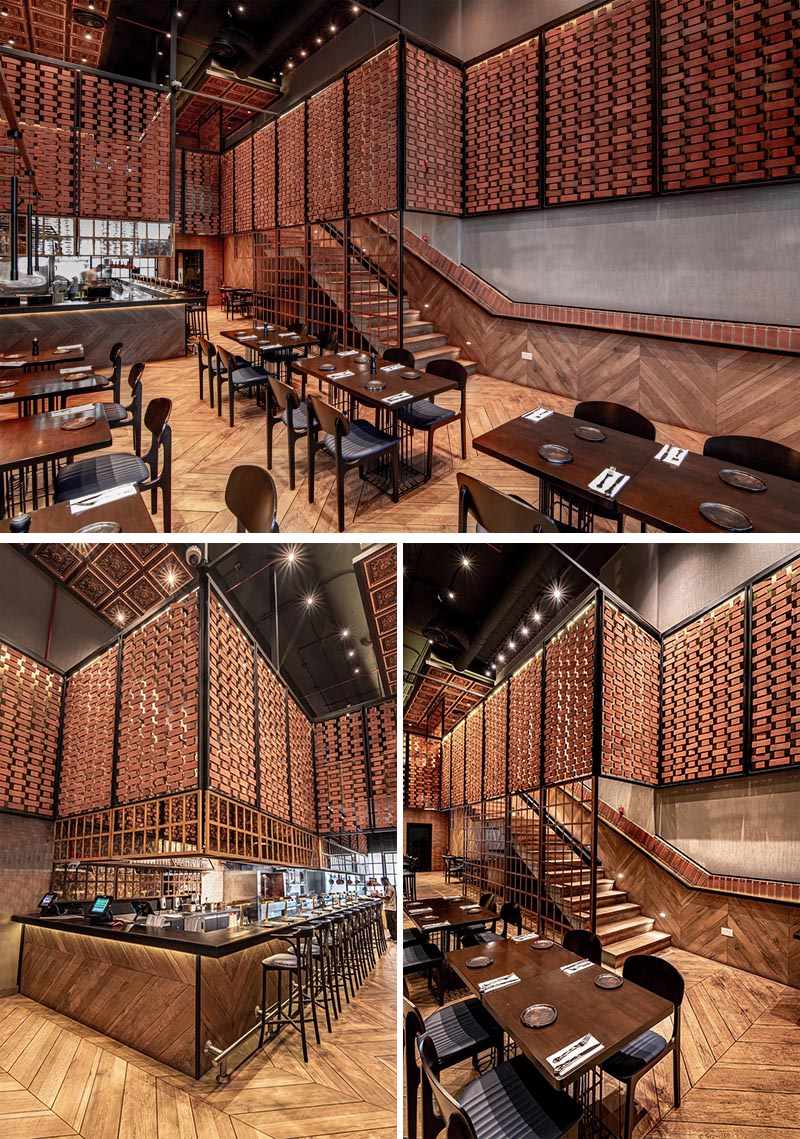 The open brick walls wrap around the different areas of the restaurant, like above the kitchen and along the stairs. They also provide visual interest and a sense of privacy on the upper level of the interior, without blocking the light.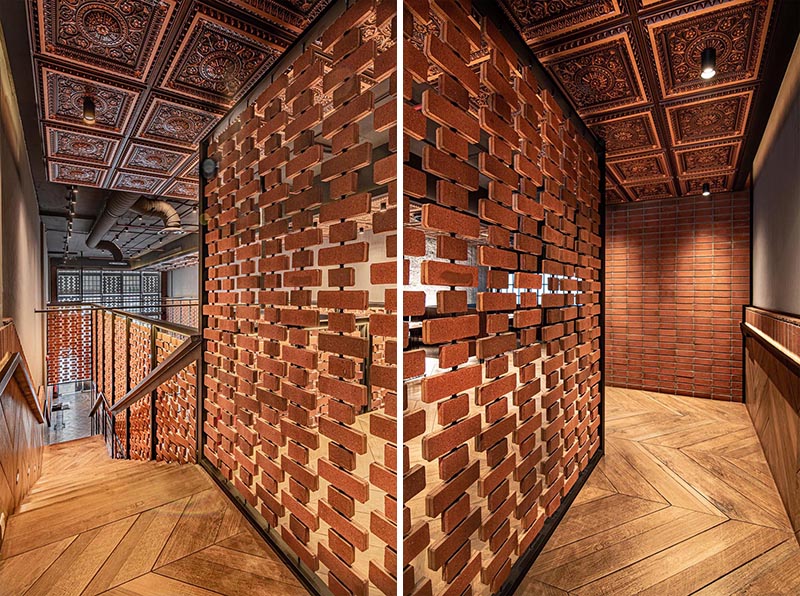 Acting as a screen, the open brick walls are made from two thin pieces of flat brick, varying in sizes, that are added to threaded rods.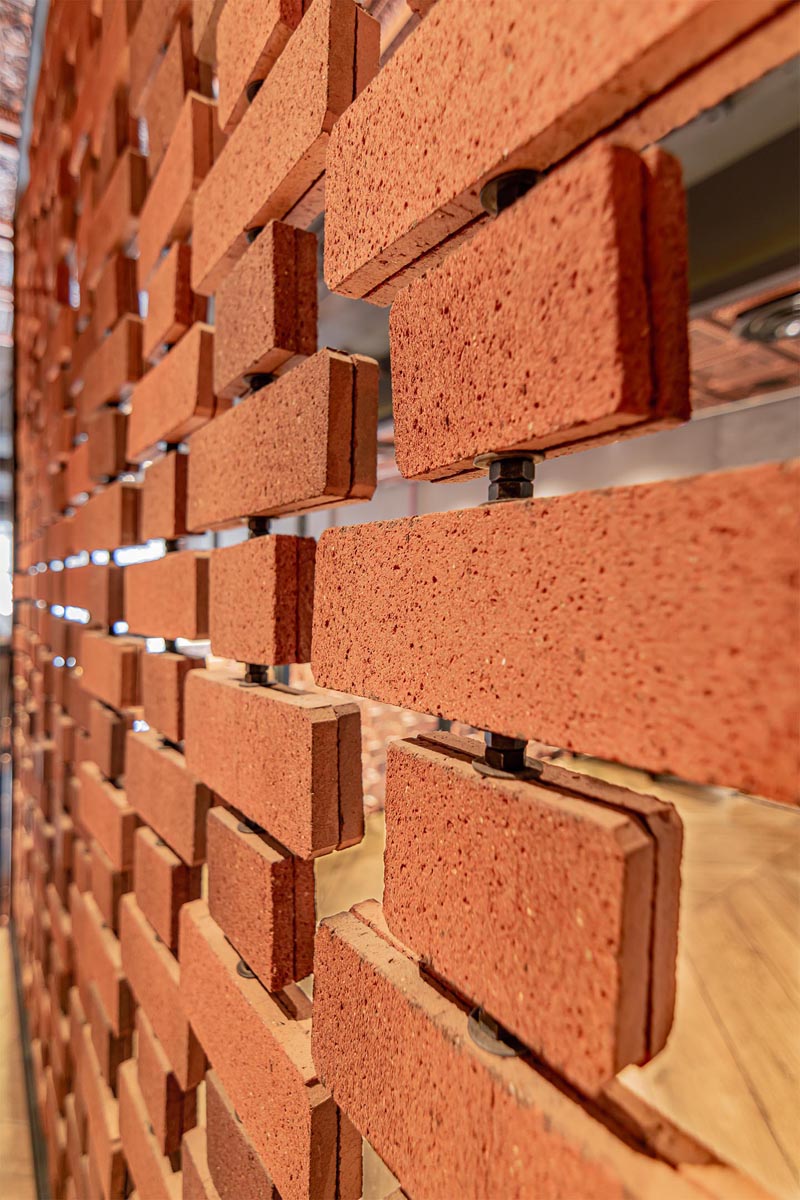 Photographer: Mohammed Shehab Din | Concept Design, Project, Documentation and Interior Design: Hitzig Militello Architects | Project team: Arch. Lucia Moron and Arch. Juliet Setton | Remote construction management: Arch. Lucia Moron | General Contractor: Ing. Aqeel Ac Technical | Consultants: HMA Study, Melisa Rivas (Nuar Study), Manuela Ventura (Nuar Study), Crista Bernasconi