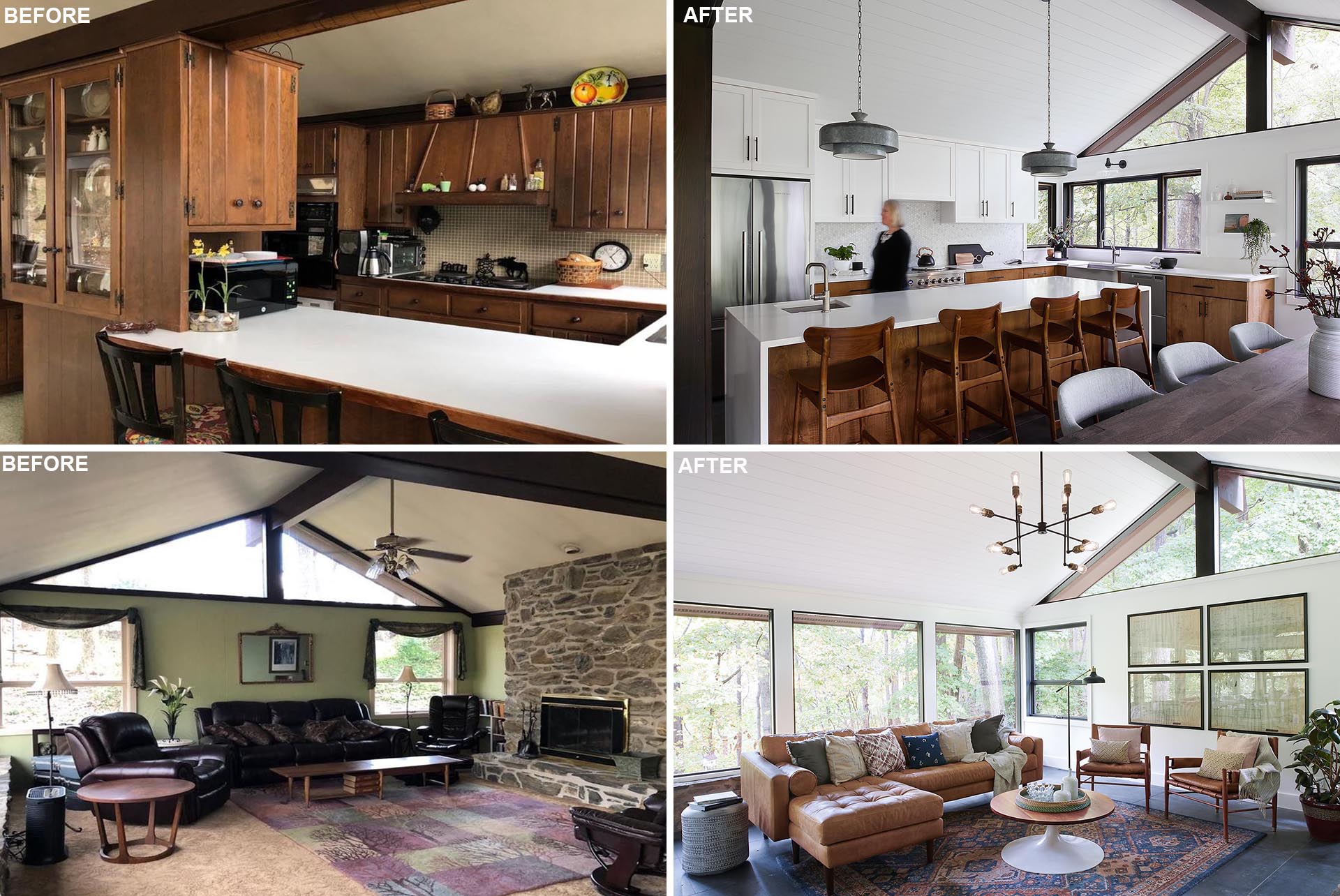 Designer Elizabeth Schulz of Black Forest Design & Build, has completed the renovation of a home in Millersville, Pennsylvania, that dates back to 1967 when it was originally built by Emerson Frey, owner of locally famous iced tea manufacturer, Turkey Hill.
The present owners, a local realtor team, contacted Beth to bring their rancher into the 21st century and make the social areas into an open floor plan.
Let's take a look at the different rooms that were renovated…
The Living Room
The original living room had sage green walls, dark beams, a stone fireplace, window treatments, and carpeted floor.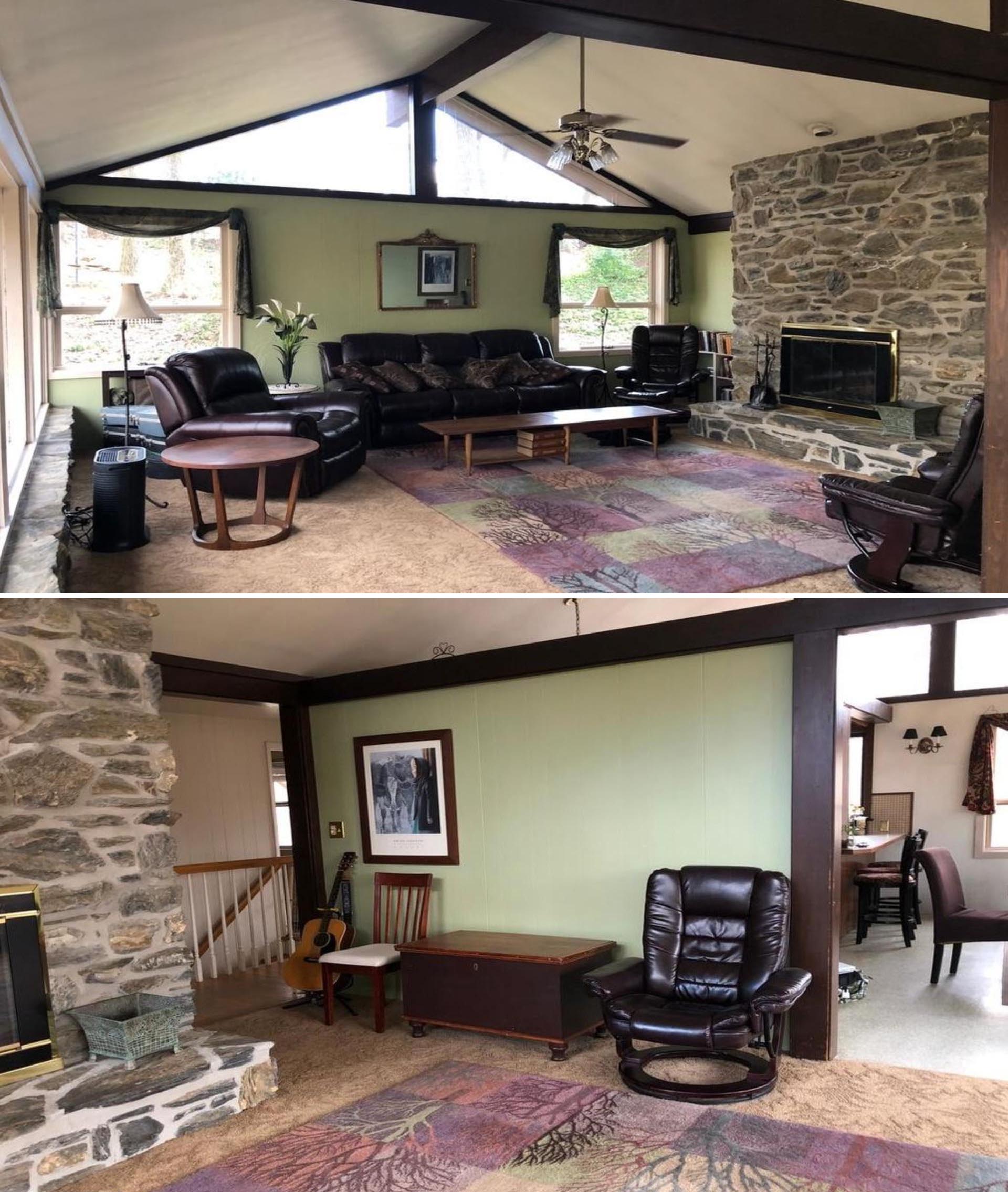 To create a more cohesive space, Beth and her team opened up the space between the kitchen and the living room. By keeping the original fireplace, they created a cozy area for relaxing, which makes the space feel warm and inviting.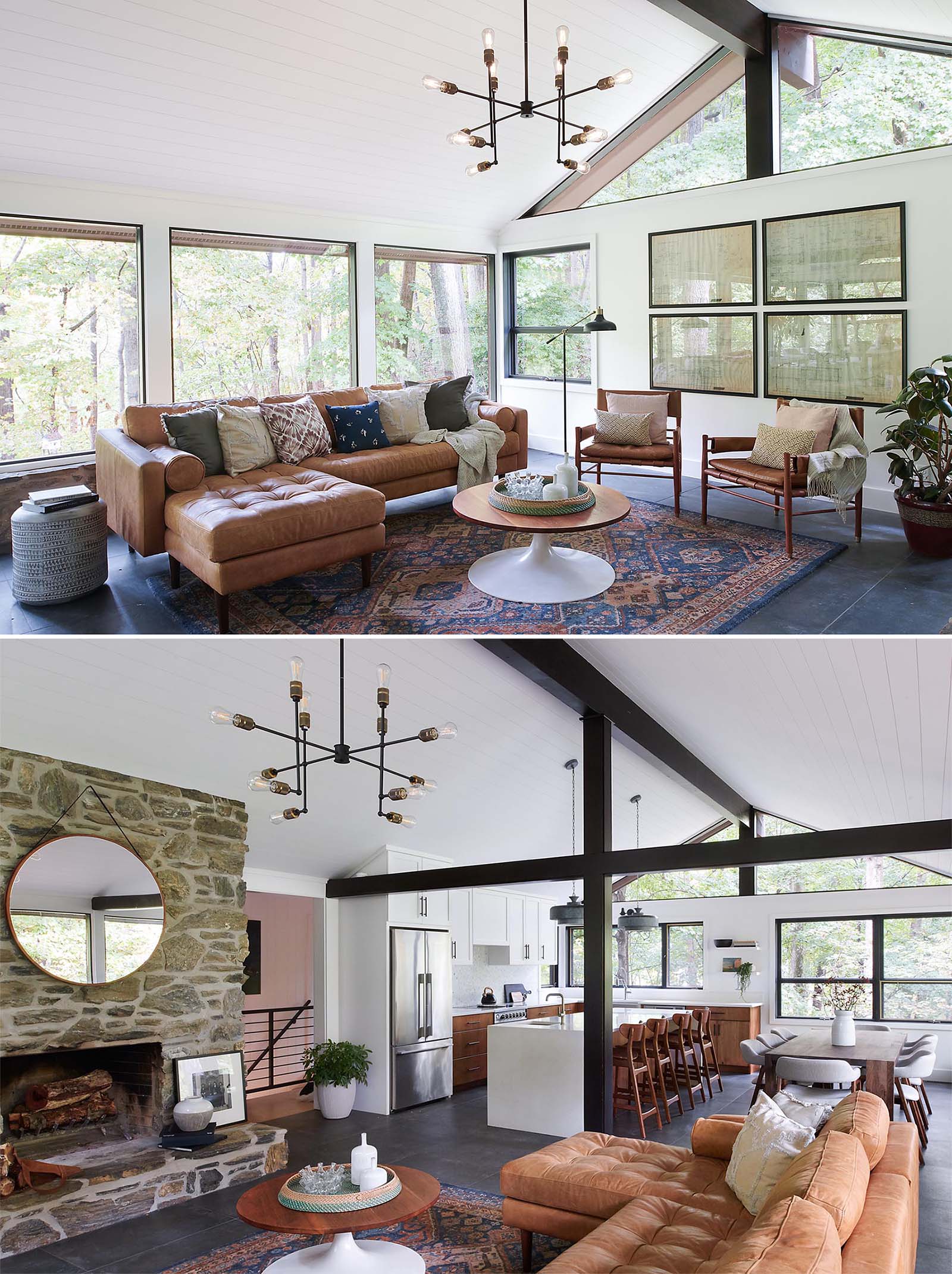 Small details like the dark painted window sashes create a stark, but eye-popping contrast of the new white walls and ceiling.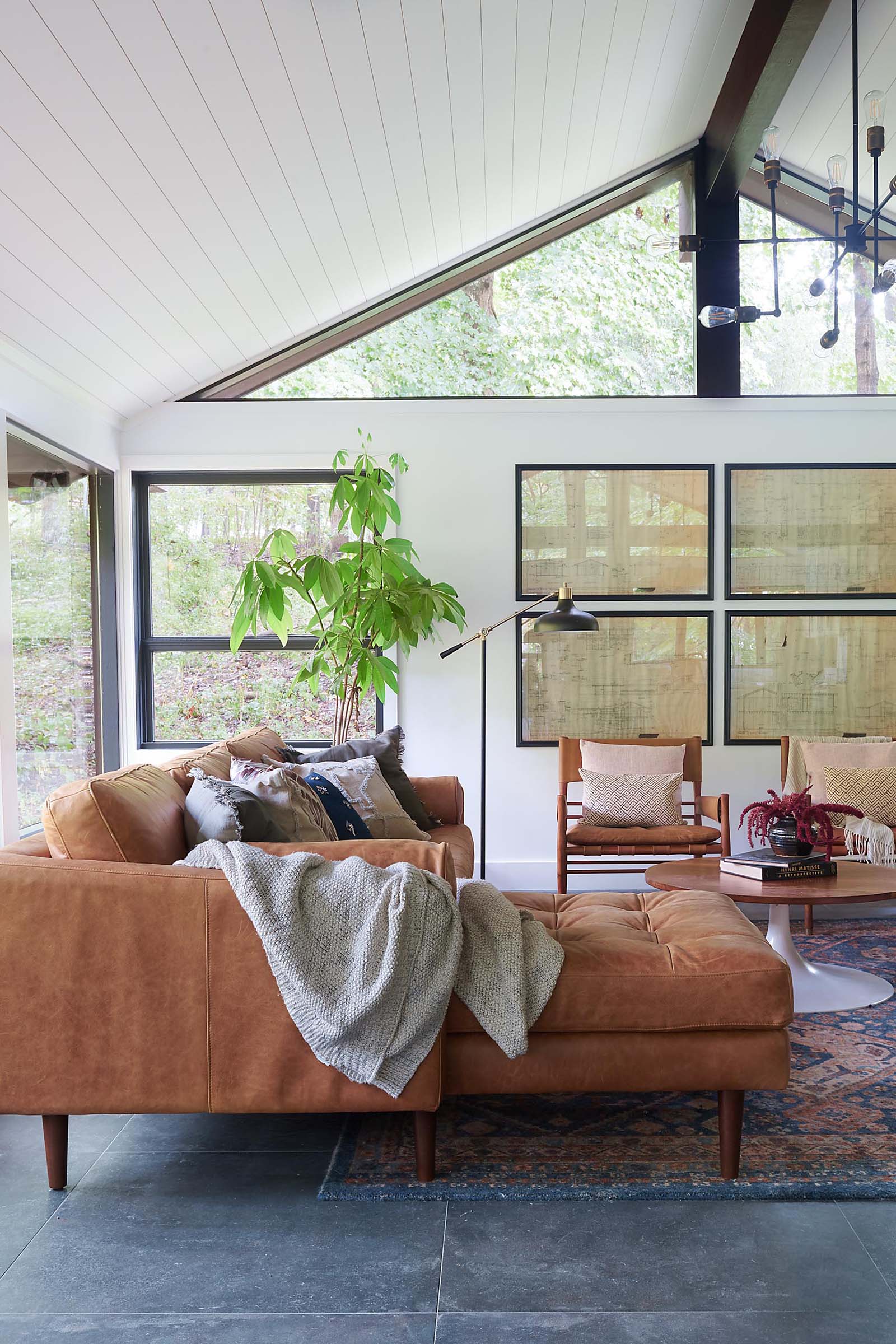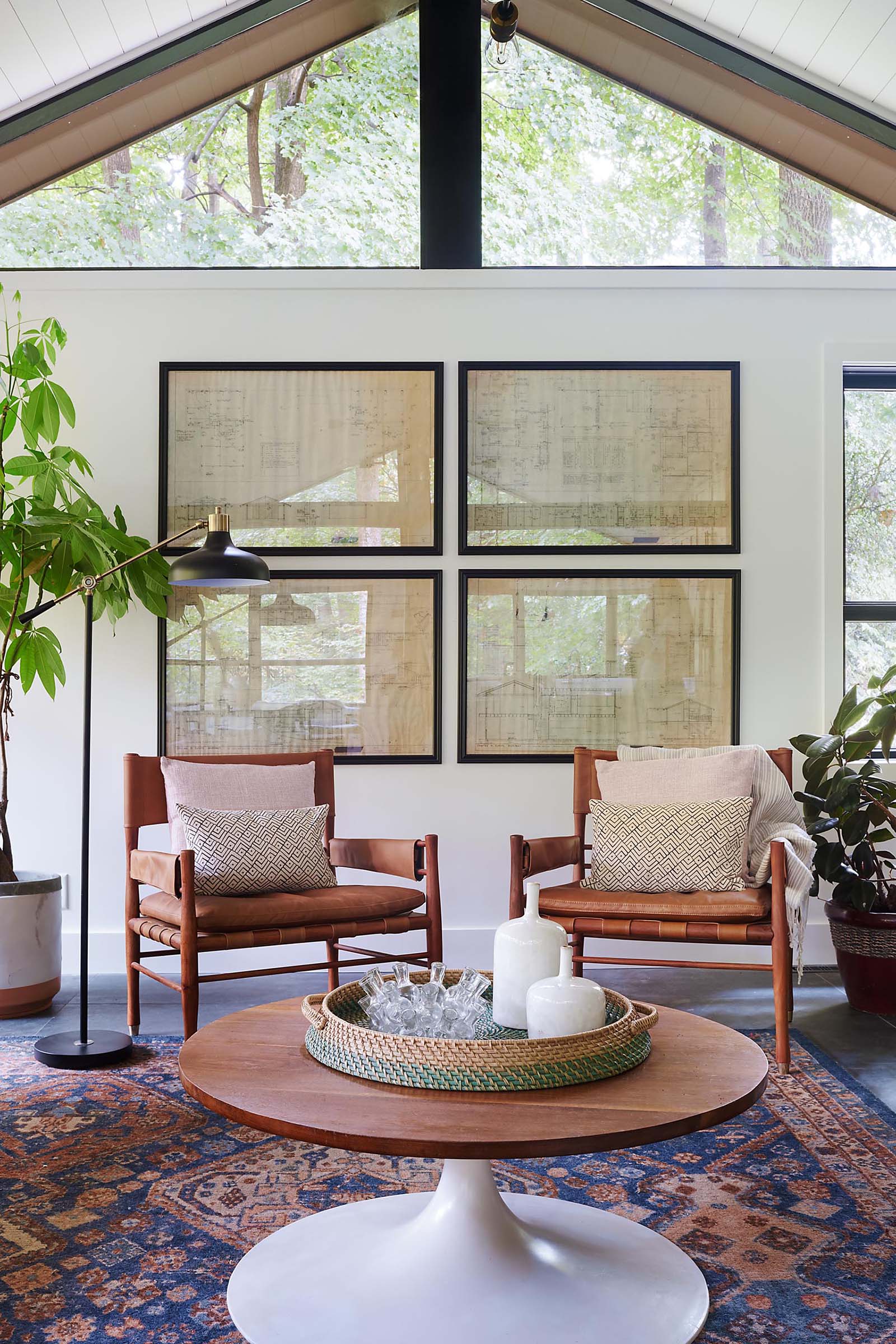 The Dining Area
Adjacent to the living room is the dining room, where a chandelier used to hang above the dining table and dark upholstered chairs.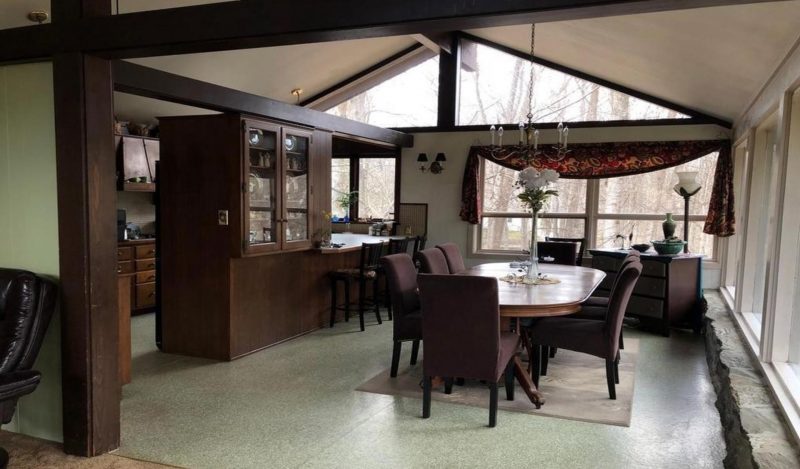 The updated new dining room showcases the windows, walls, and ceiling, as well as the new floor that's made up of larger format floor tiles.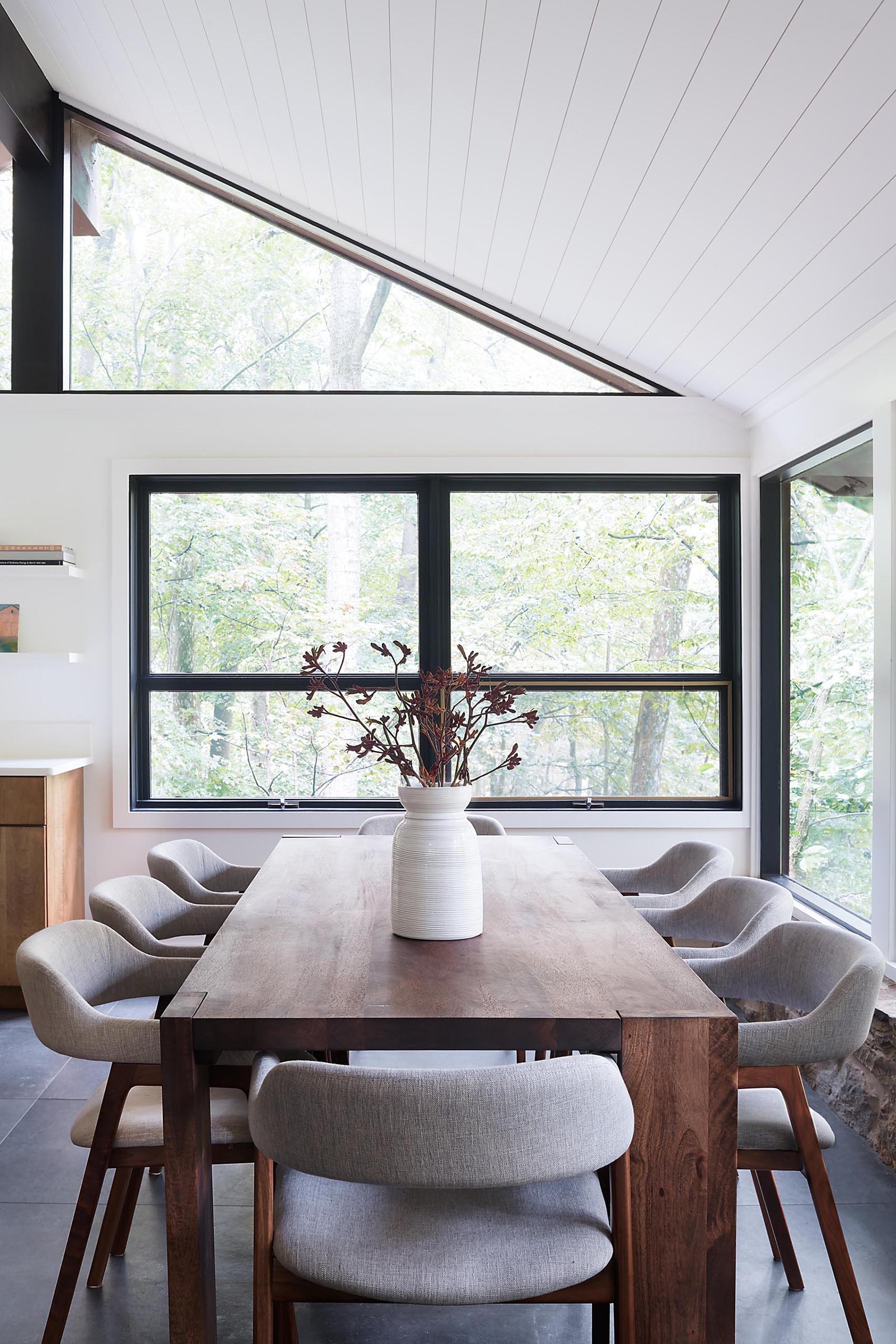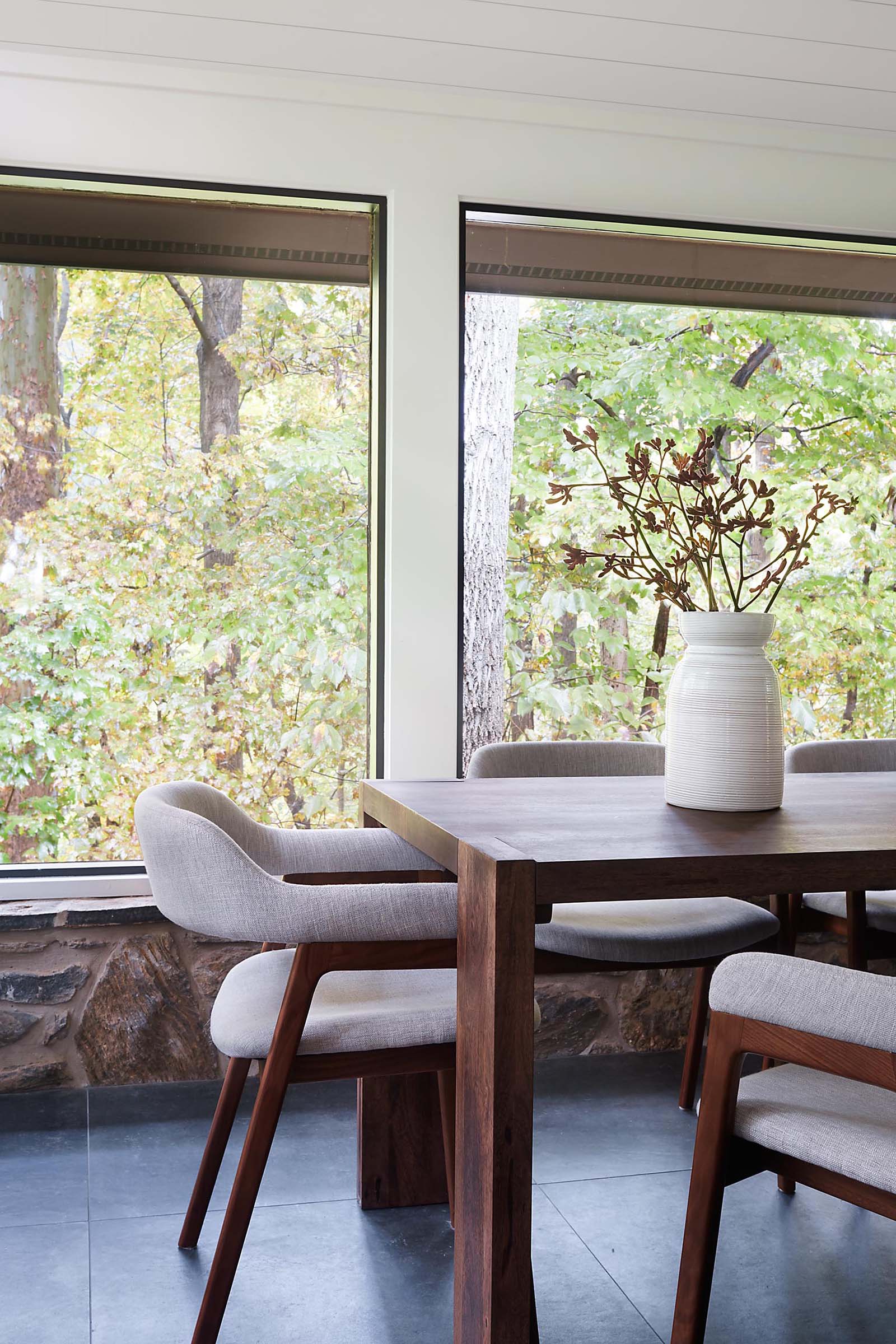 The Kitchen
The original kitchen had dark wood cabinets, some with glass fronts, and an overall U-shaped design.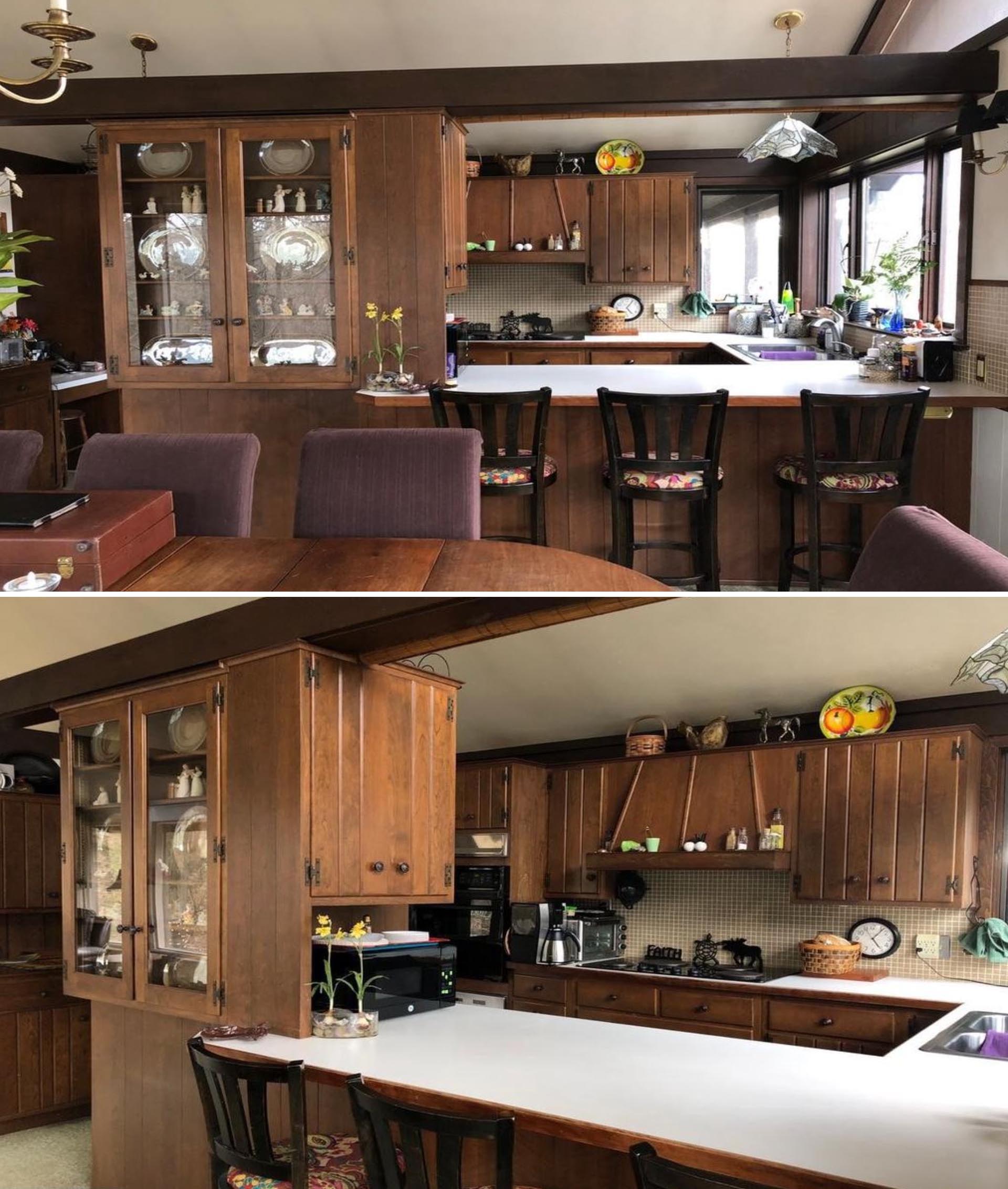 The updated kitchen includes a much more open floor plan, with lower wood cabinets, an island, and white upper cabinets along the wall.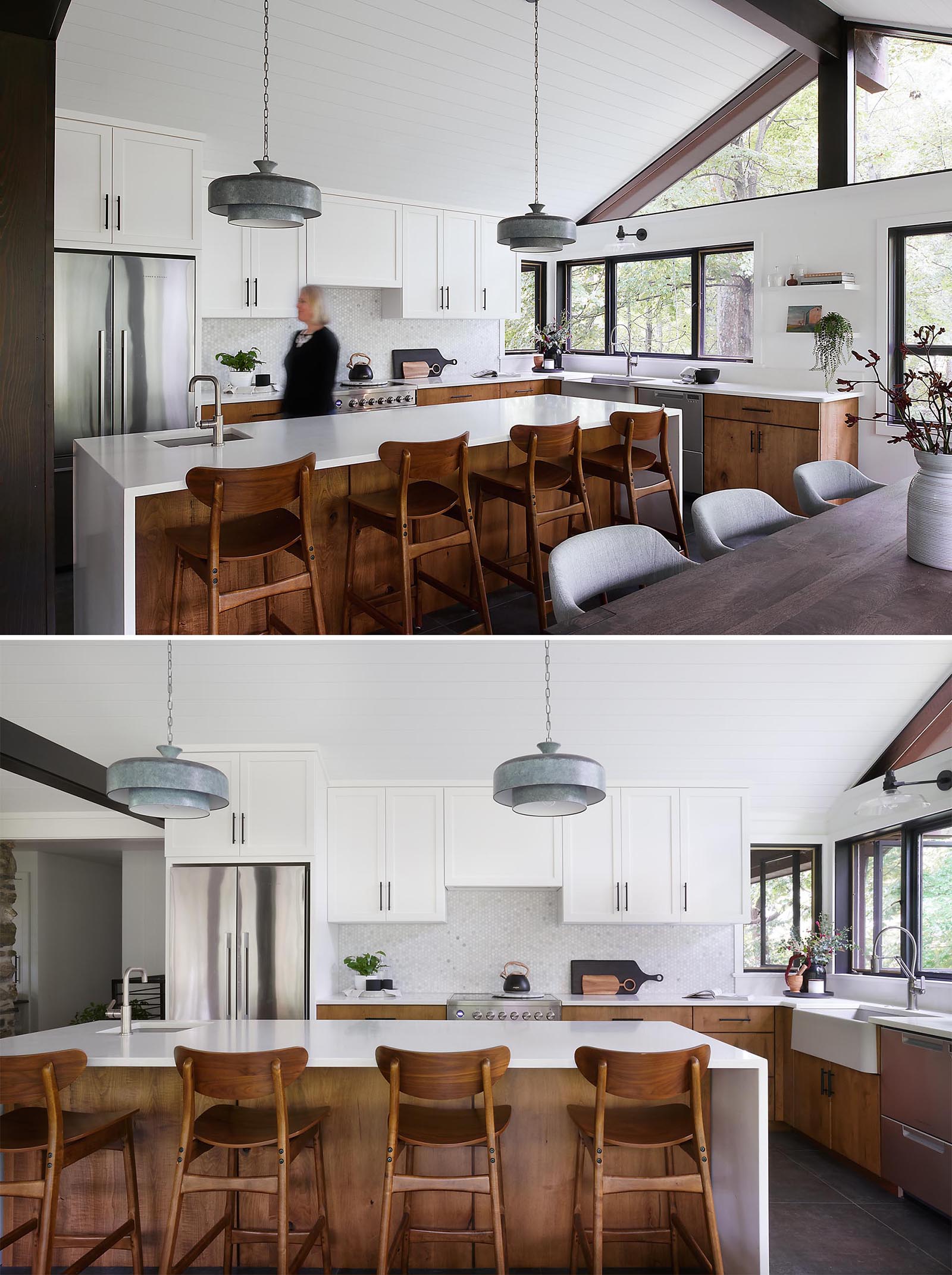 The large kitchen island provides ample countertop space, while the upper cabinets have a simple shaker style with black hardware.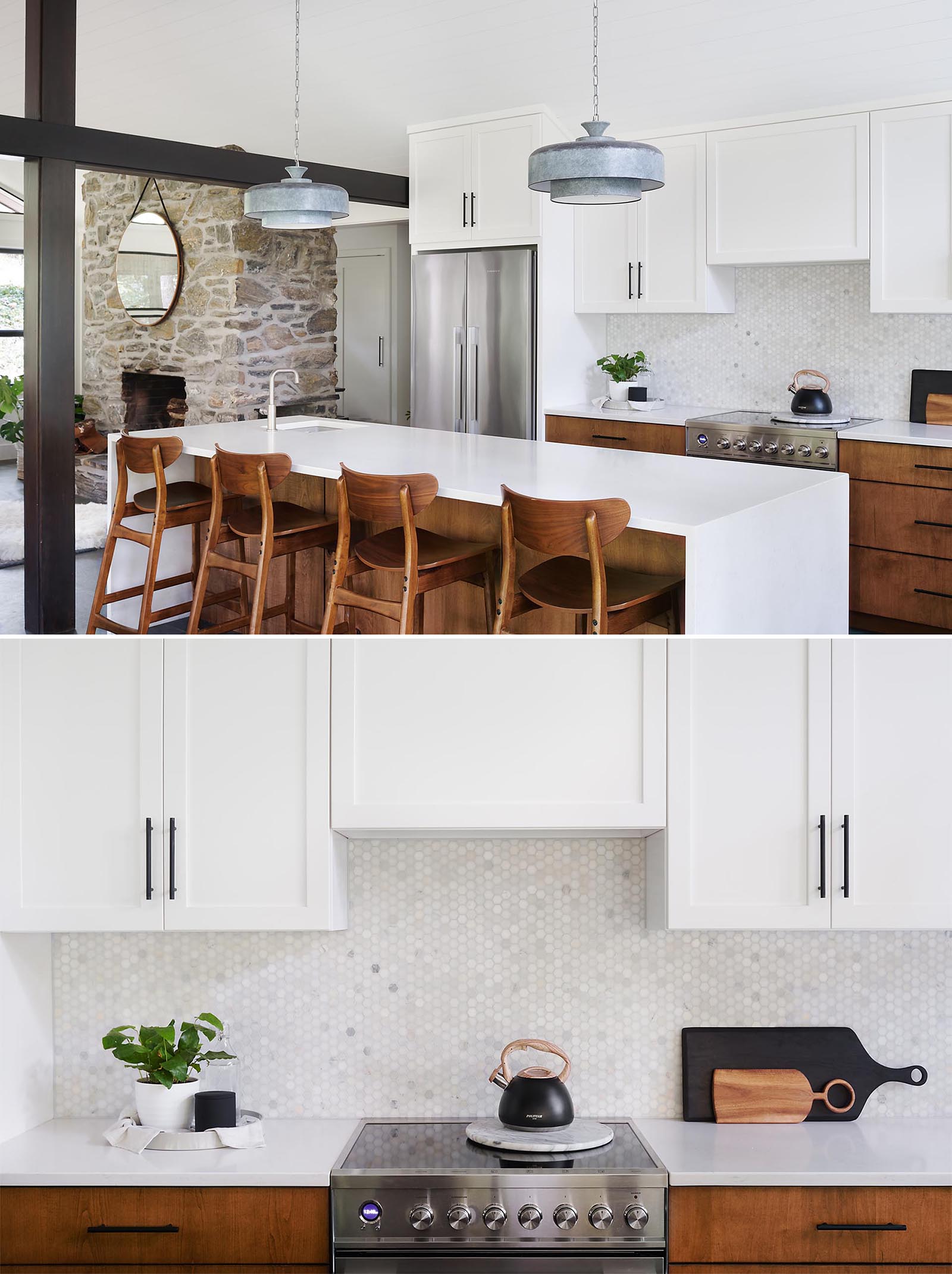 The lower wood cabinets and drawers provide a contrasting element in the kitchen, adding warmth to the space.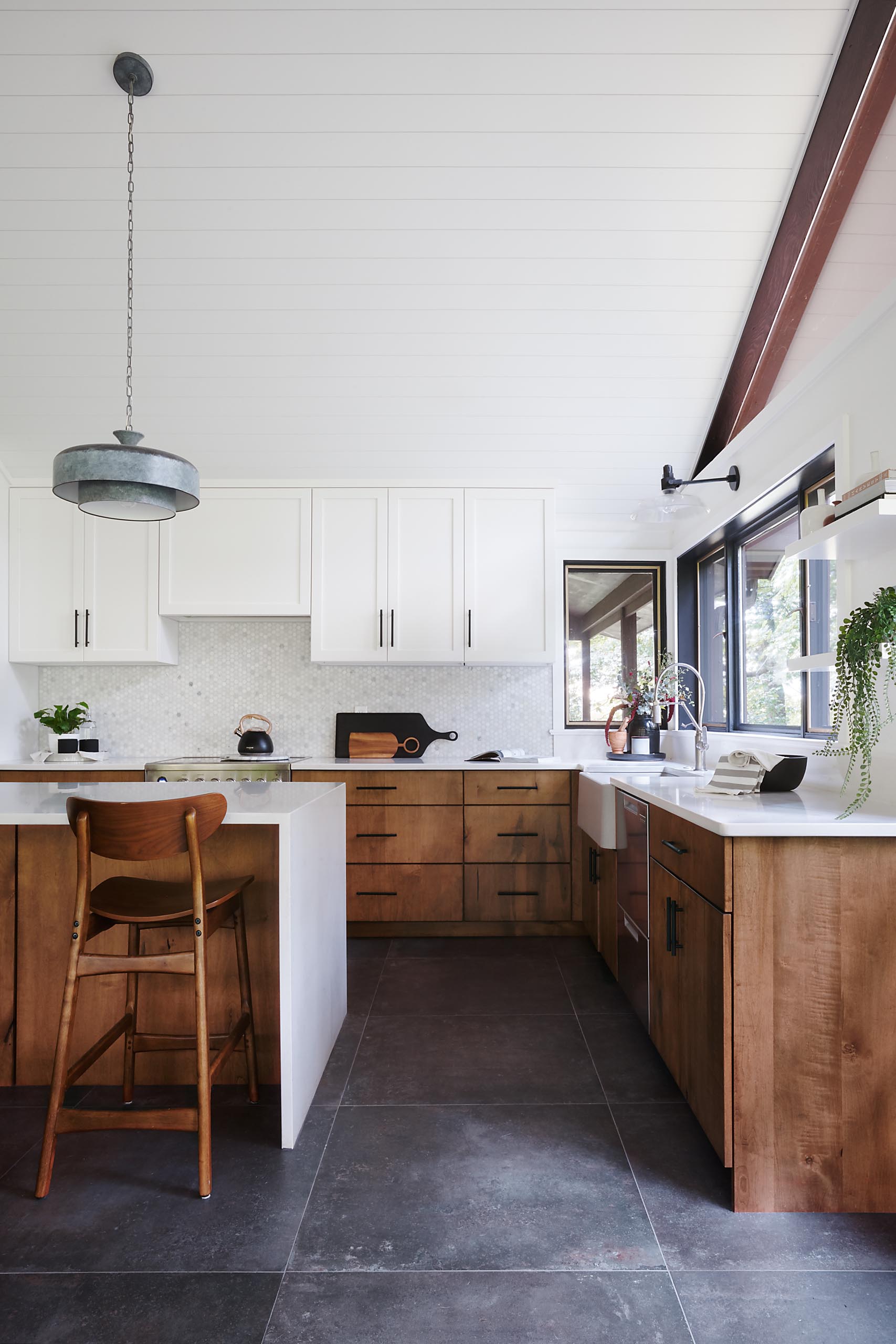 Breaking up the cabinets are the stainless steel appliances and the under-mount apron sink.