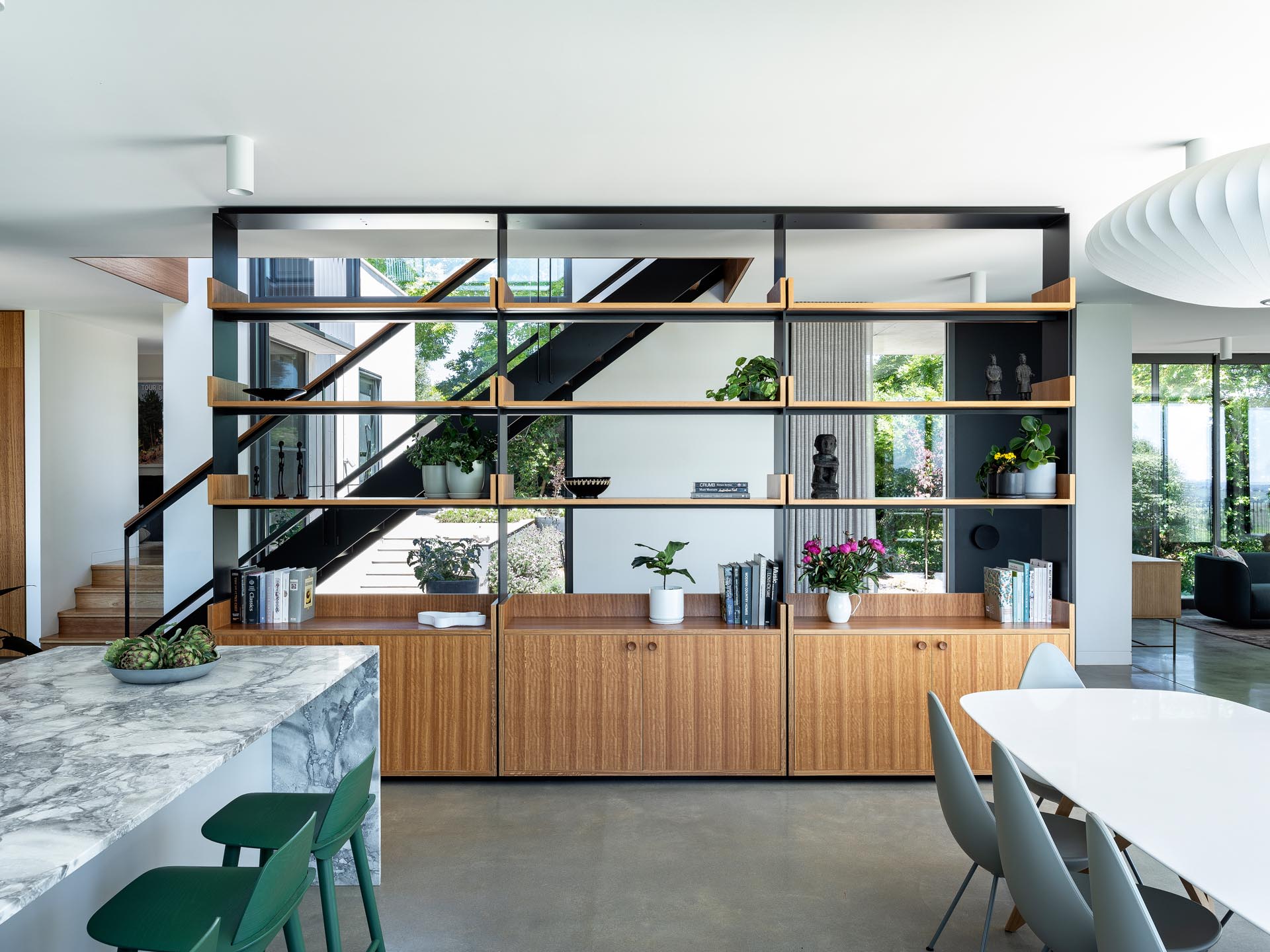 Pearson Architecture has designed a home in Australia for homeowners that requested elegant minimalist exterior forms, and relaxed and welcoming interiors.
One design element found in the interior of the home is an open shelving unit that separates the entryway and hallway from the living, dining, and kitchen areas.
The shelving unit, with its black metal frame and wood accents, matches the design of the adjacent stairs and contrasts other materials found throughout the home, like the heated concrete floors.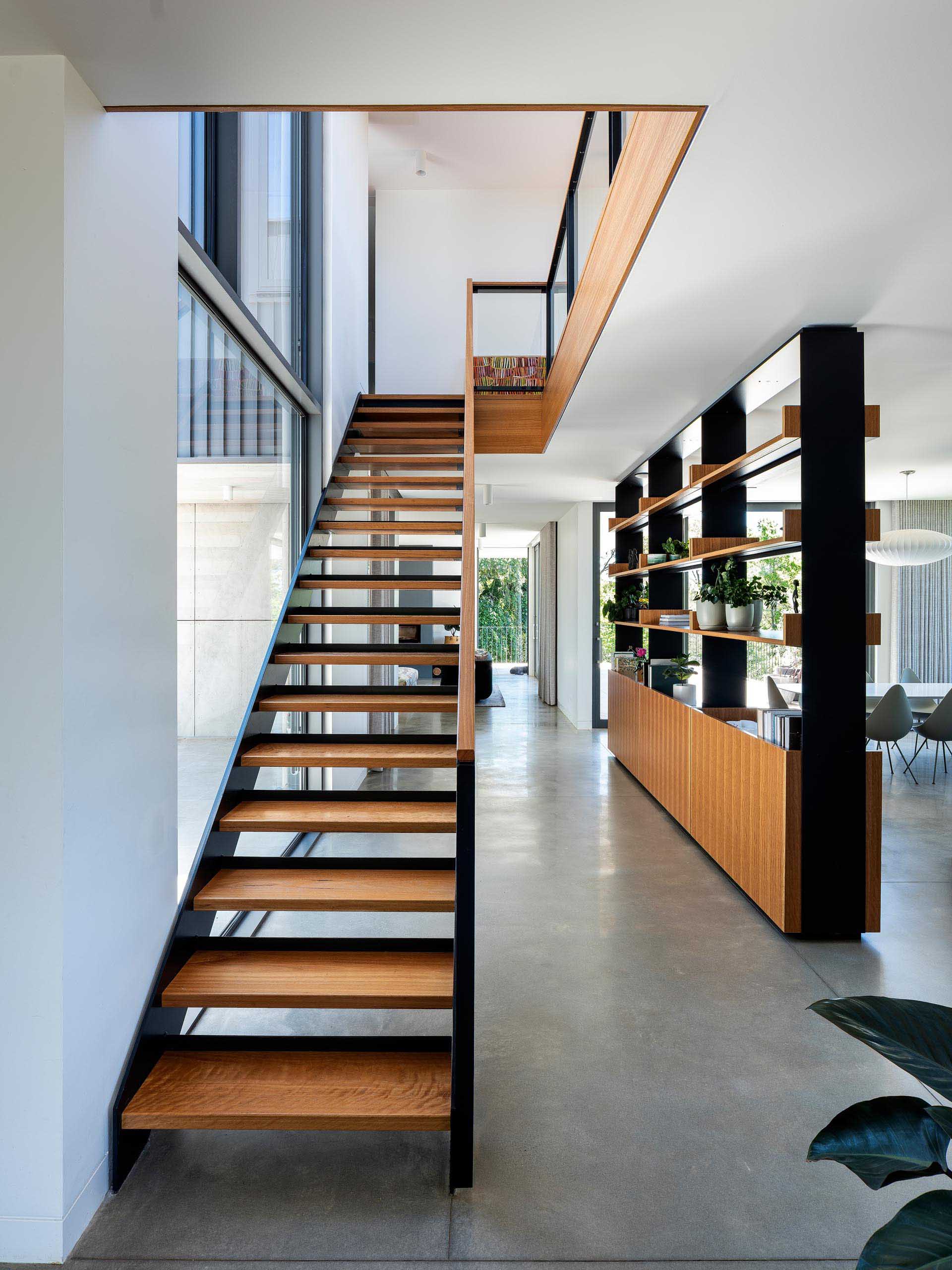 The blackbutt timber was also used to create lower cabinets, adding storage to the dining room. The shelving unit also allows the natural light from the windows to pass through, creating an open and bright interior.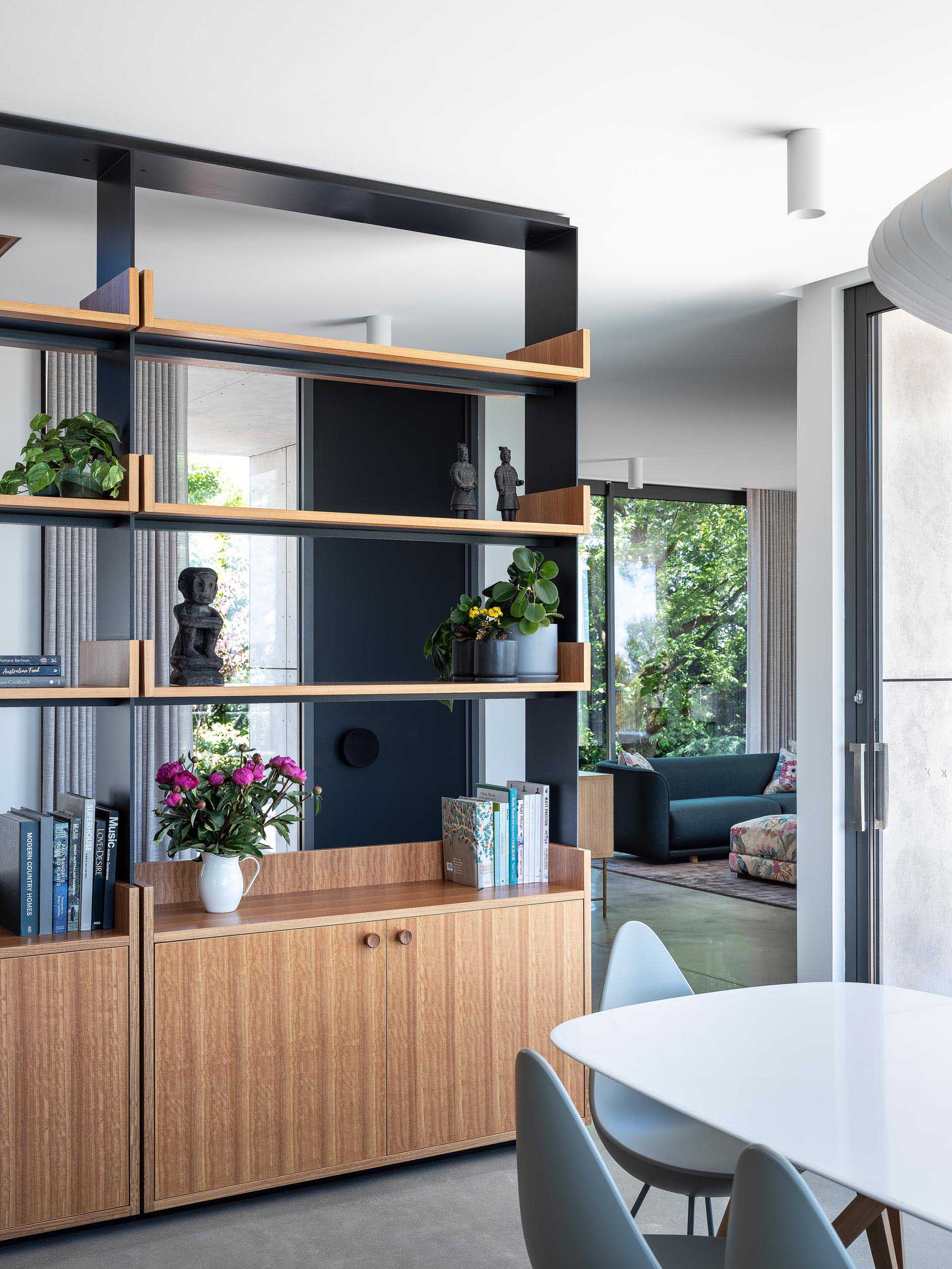 Let's take a look at the rest of the home…
The modern black metal exterior has angled window frames that protrude away from the home, blocking the sun and offering a shaded interior.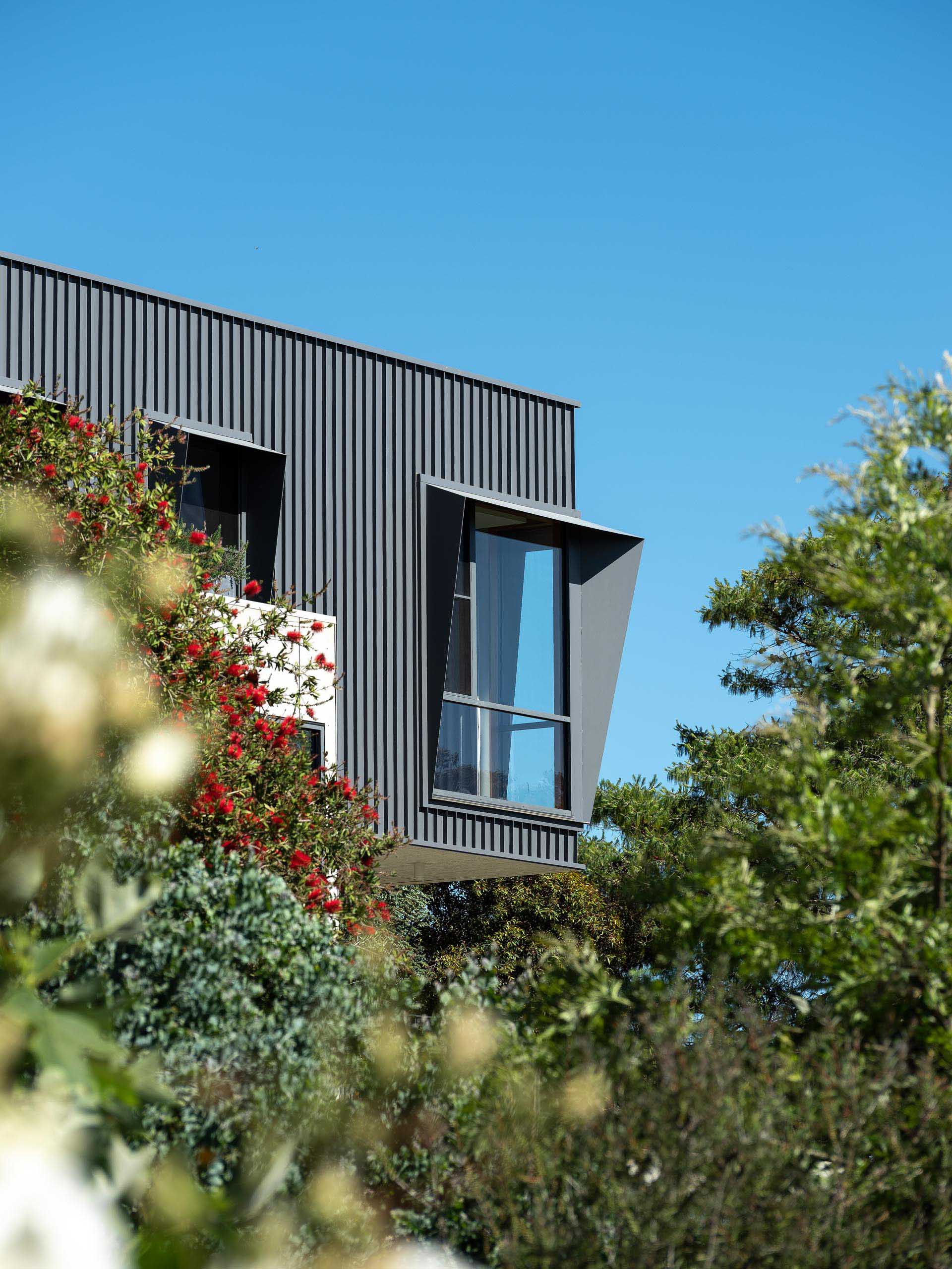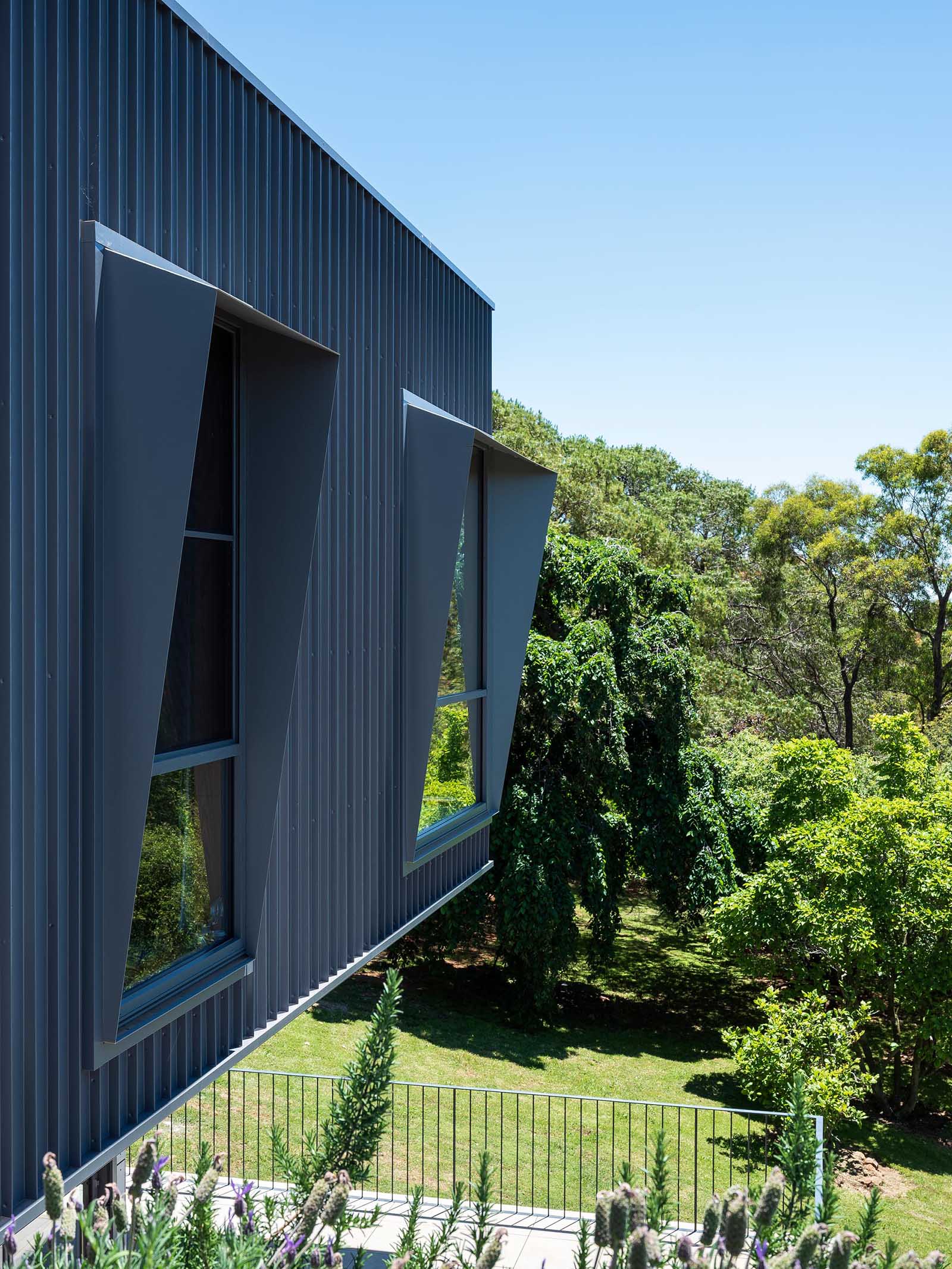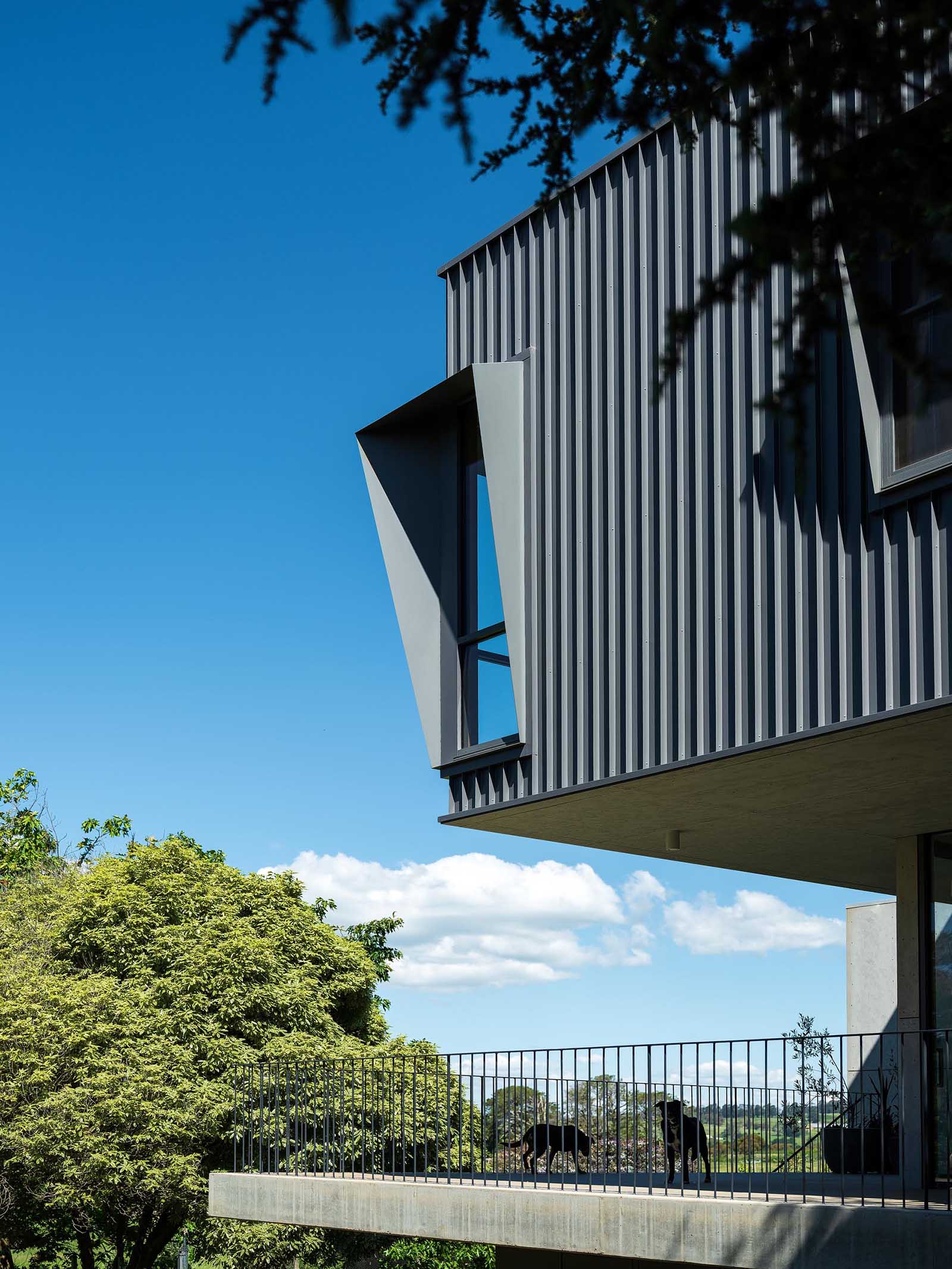 The architects worked in collaboration with Studio Senior to design the interiors, which have a palette derived from the abundant fertile colors of springtime. This palette includes rich greens, textured marble, timber, and touches of florals and pinks in the upholstery, soft furnishings, and art.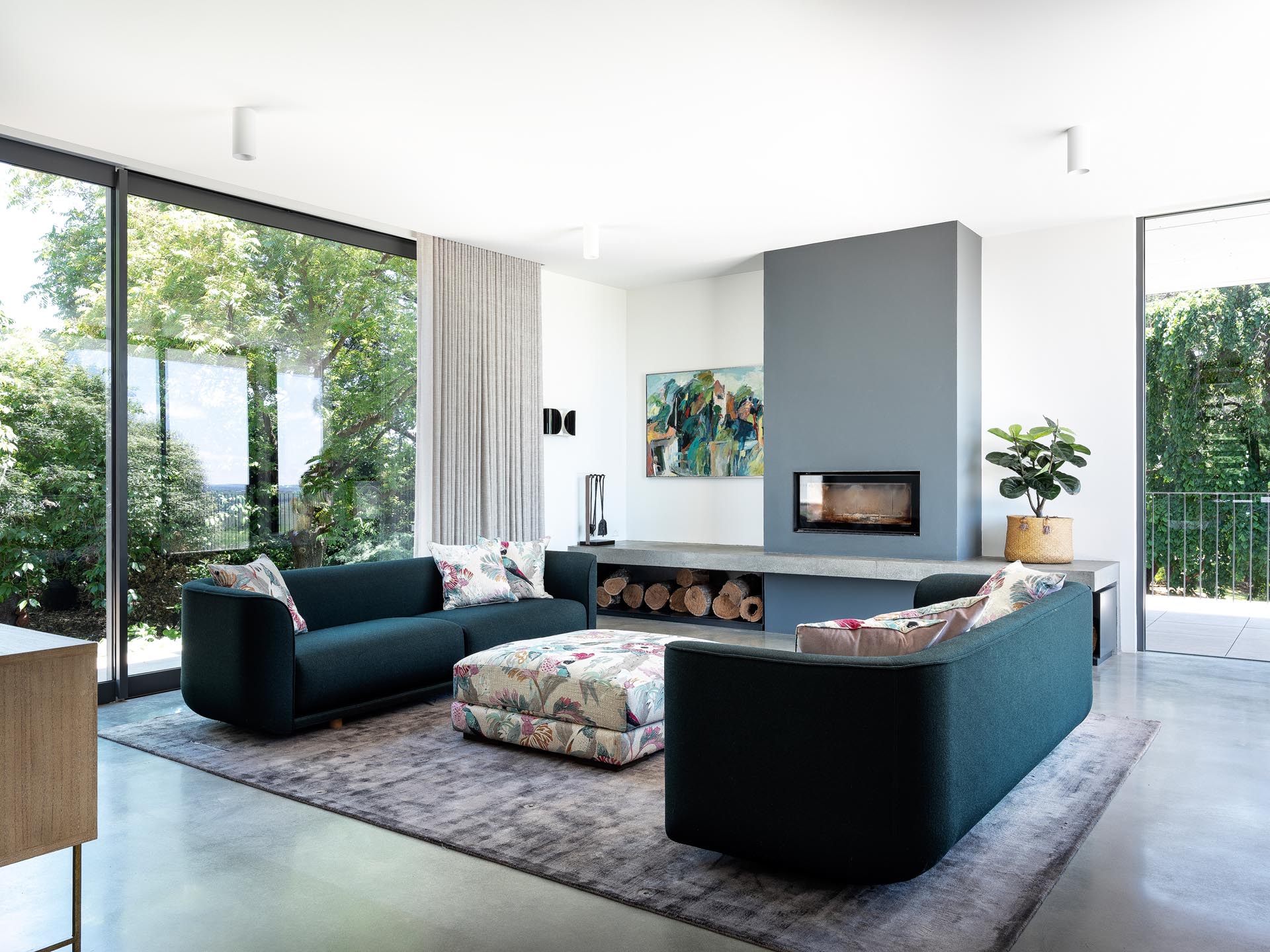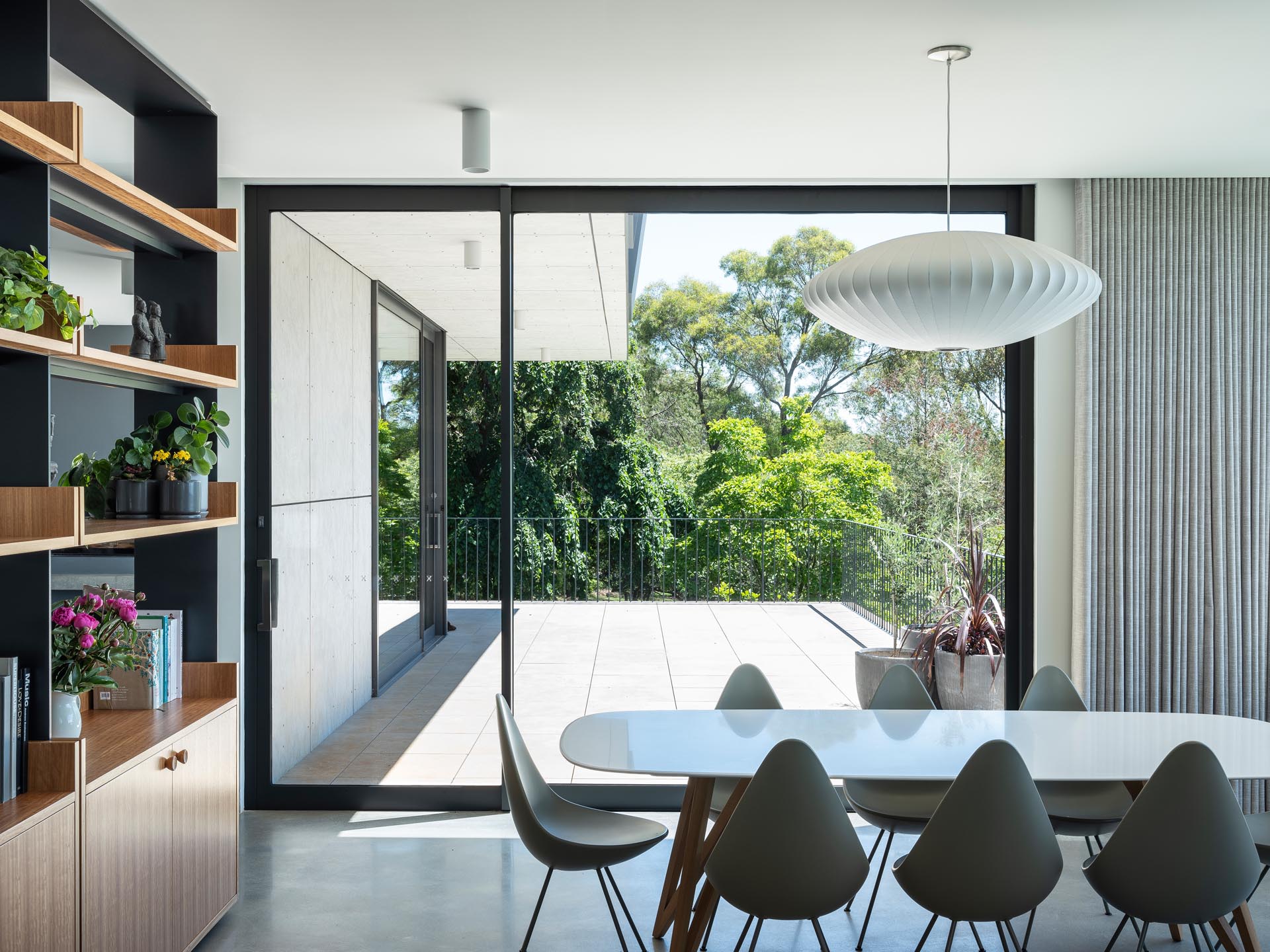 The kitchen has minimalist light gray cabinets that complement the marble countertops and concrete floors, while green accents add a pop of color.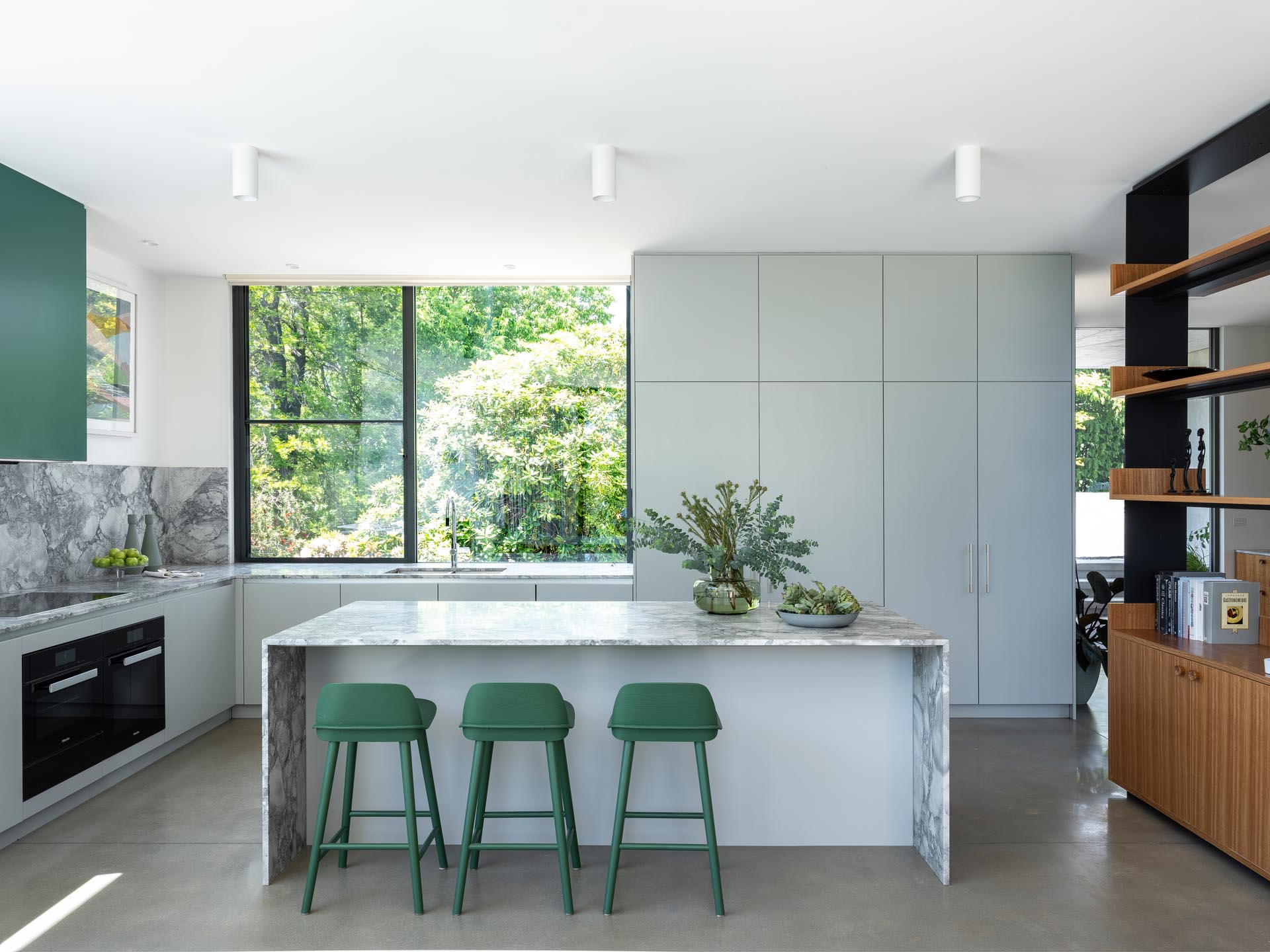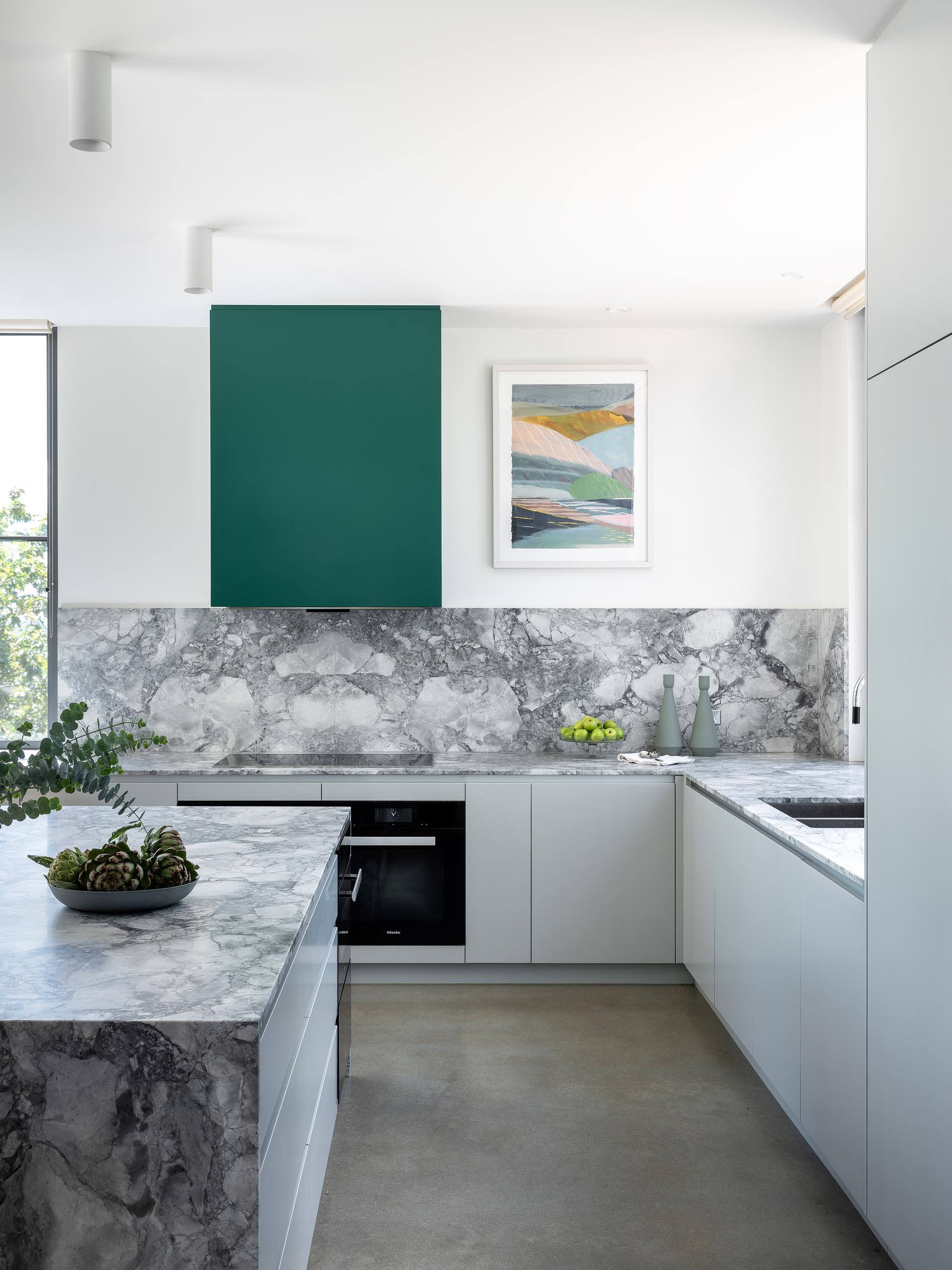 At the top of the stairs is a custom-designed office space that has white shelving, a long desk for two, and plenty of storage.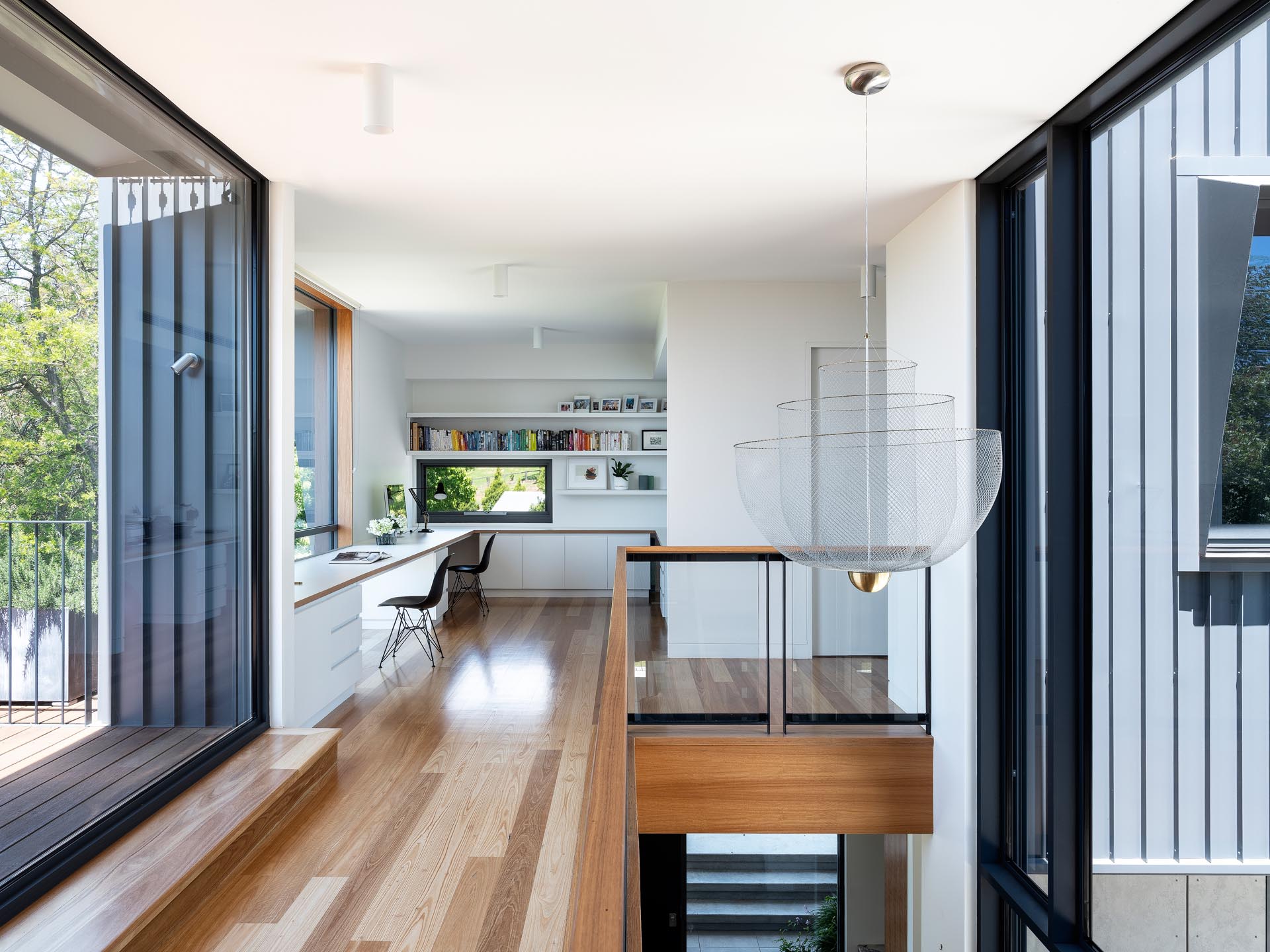 In the bedroom, the wood accents continue, however this time, there's a wide wood headboard that incorporates a floating bedside table.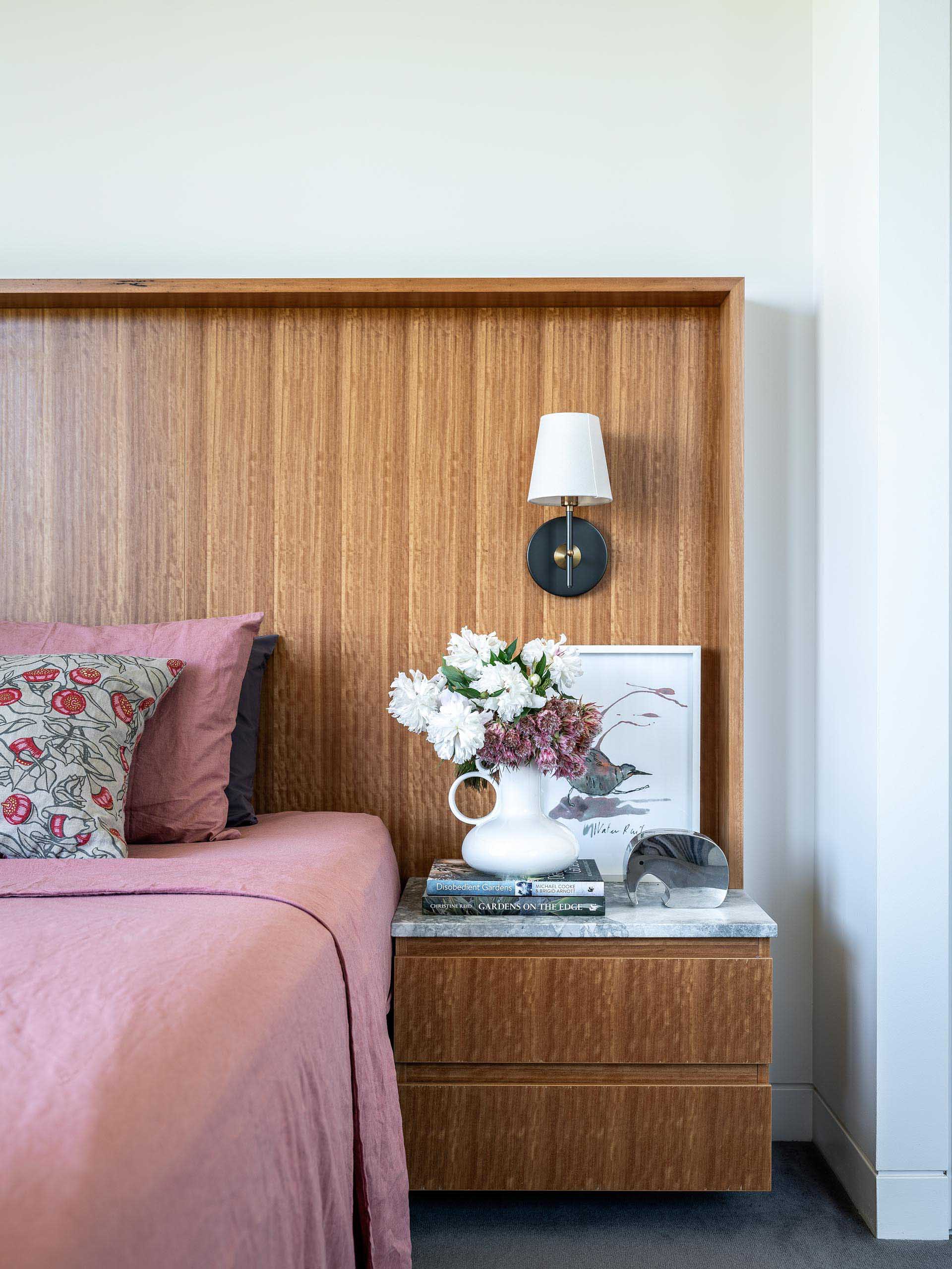 The bedroom is also filled with an abundance of natural light from the windows, which also provide a scenic rural view.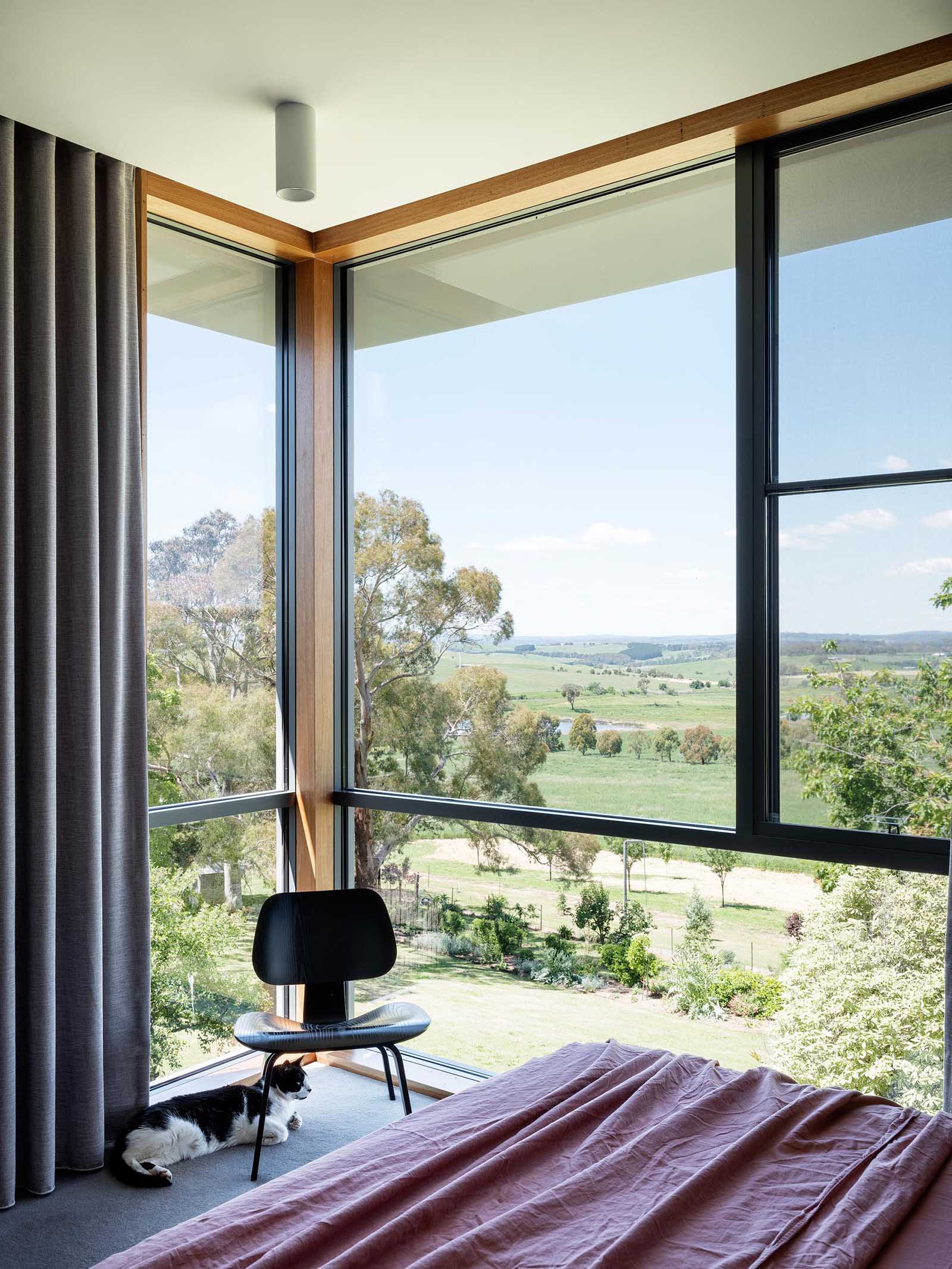 In the bathroom, small square green tiles cover the walls, while the black-framed mirror matches the window frame, and the white countertop with integrated sink rests atop a wood vanity.