Goko Studio Architects has remodeled an apartment in Barcelona, Spain, that's located within a building dating from the beginning of the twentieth century.
The highly compartmentalized interior was becoming less and less functional, and the kitchen had no natural light, as it was located away from the windows and in a different area of the home.
The updated apartment includes a living room by the windows and a black-framed glass wall that opens up to the combined dining room and kitchen. While just off the living room there is now a small home office.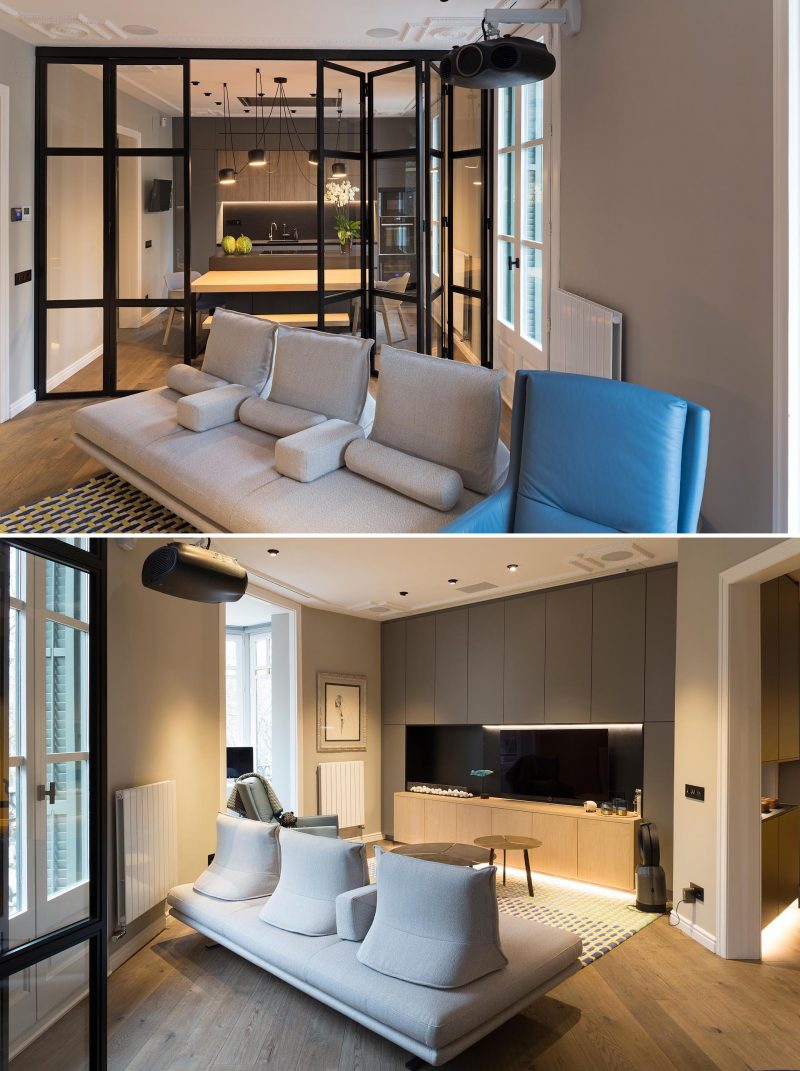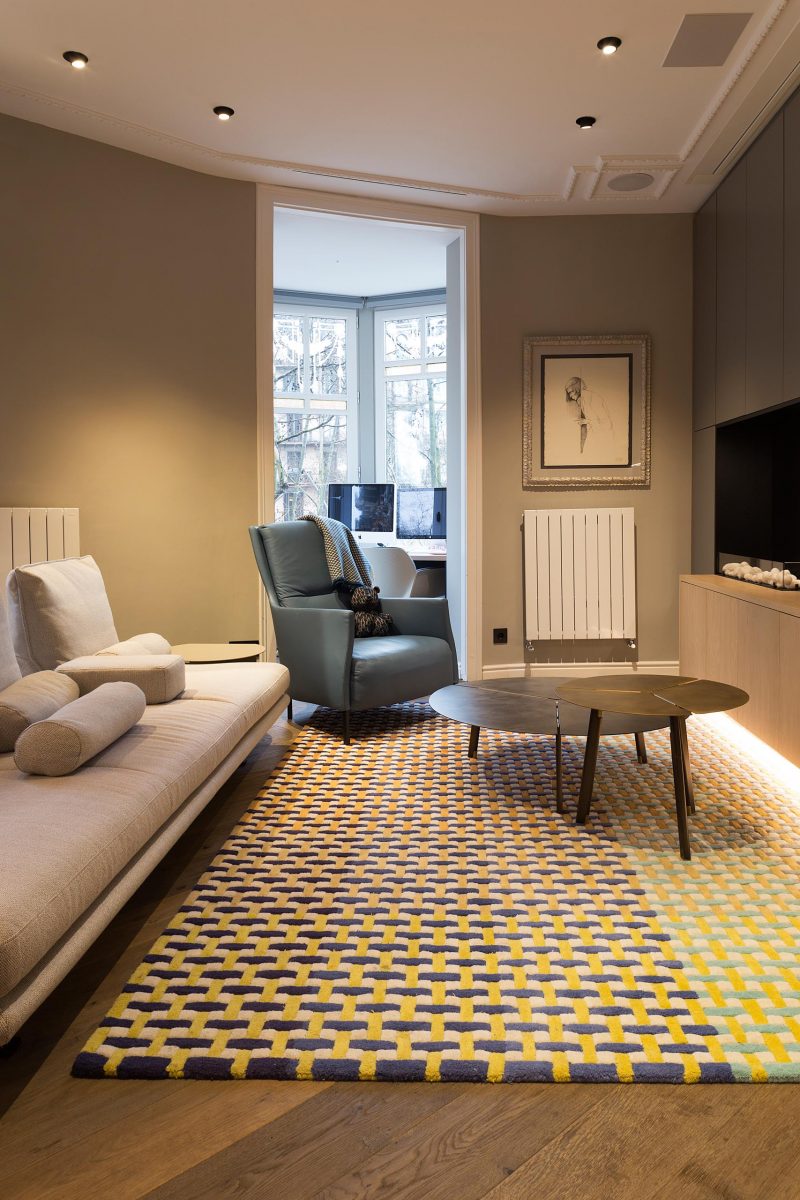 The flexible kitchen and dining room has dark cabinets, which are contrasted by the light wood dining table.
The table rests against the island, leaving a lot of room for movement for the family of four that live in the home. When there are large family gatherings, the extended table can be turned ninety degrees and allows for space for up to fourteen people.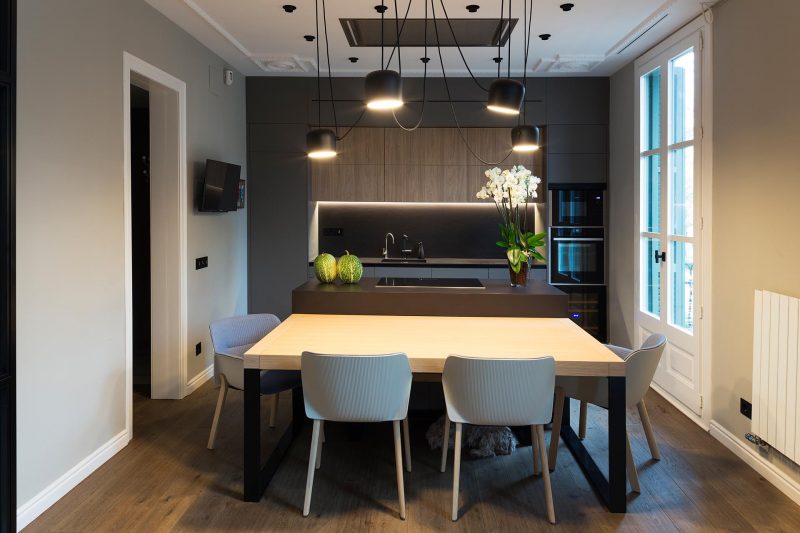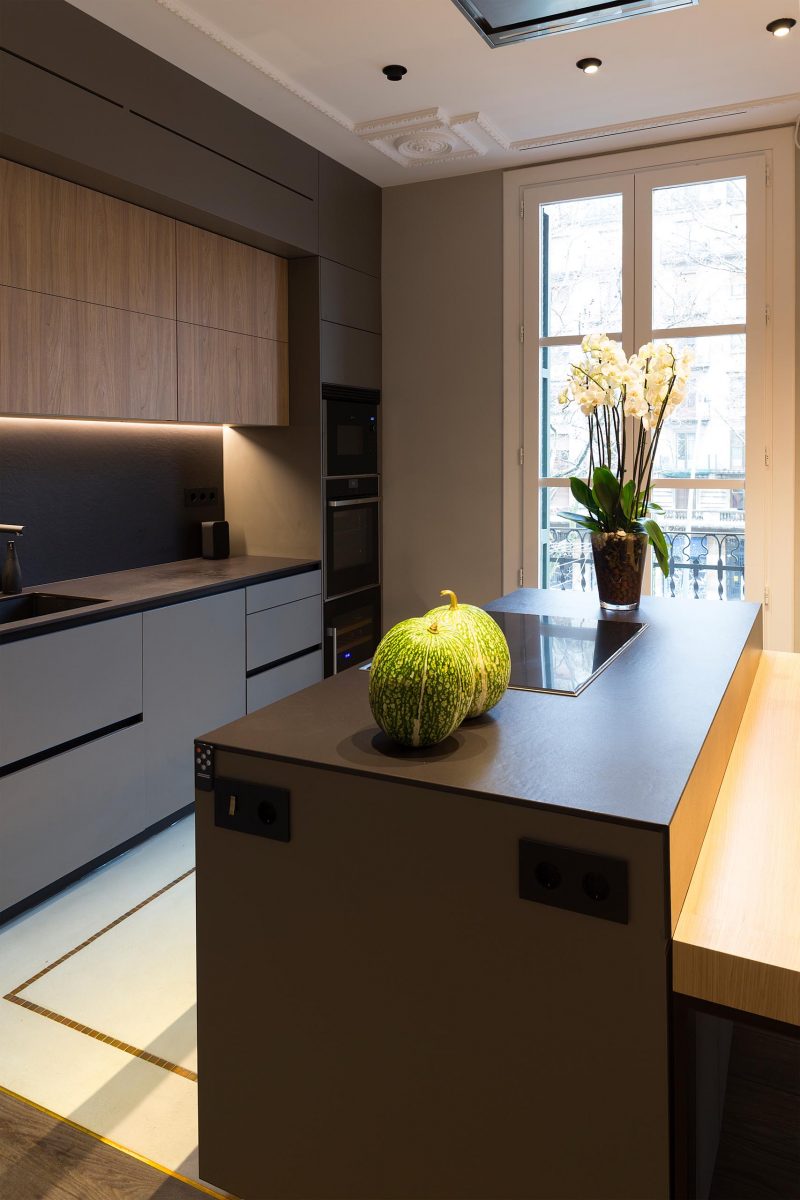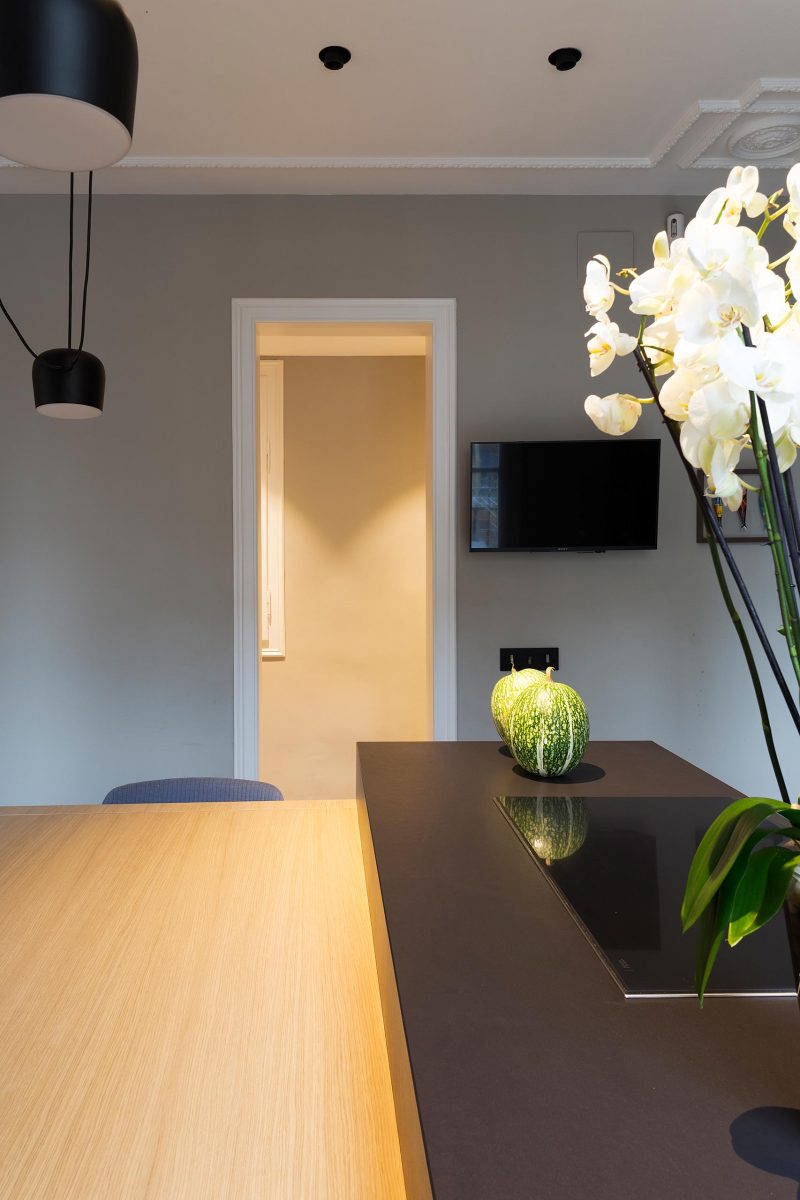 Sliding doors connect the various spaces to the hallways that lead to the bedrooms and bathrooms.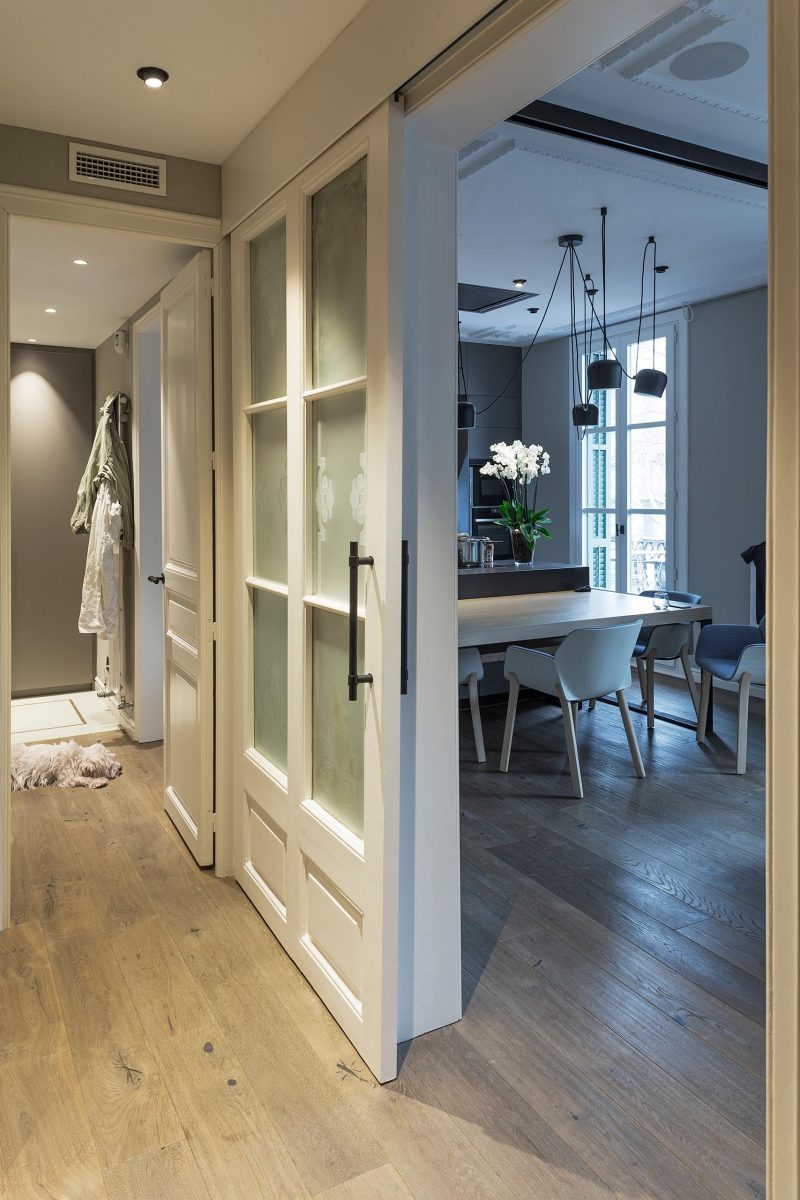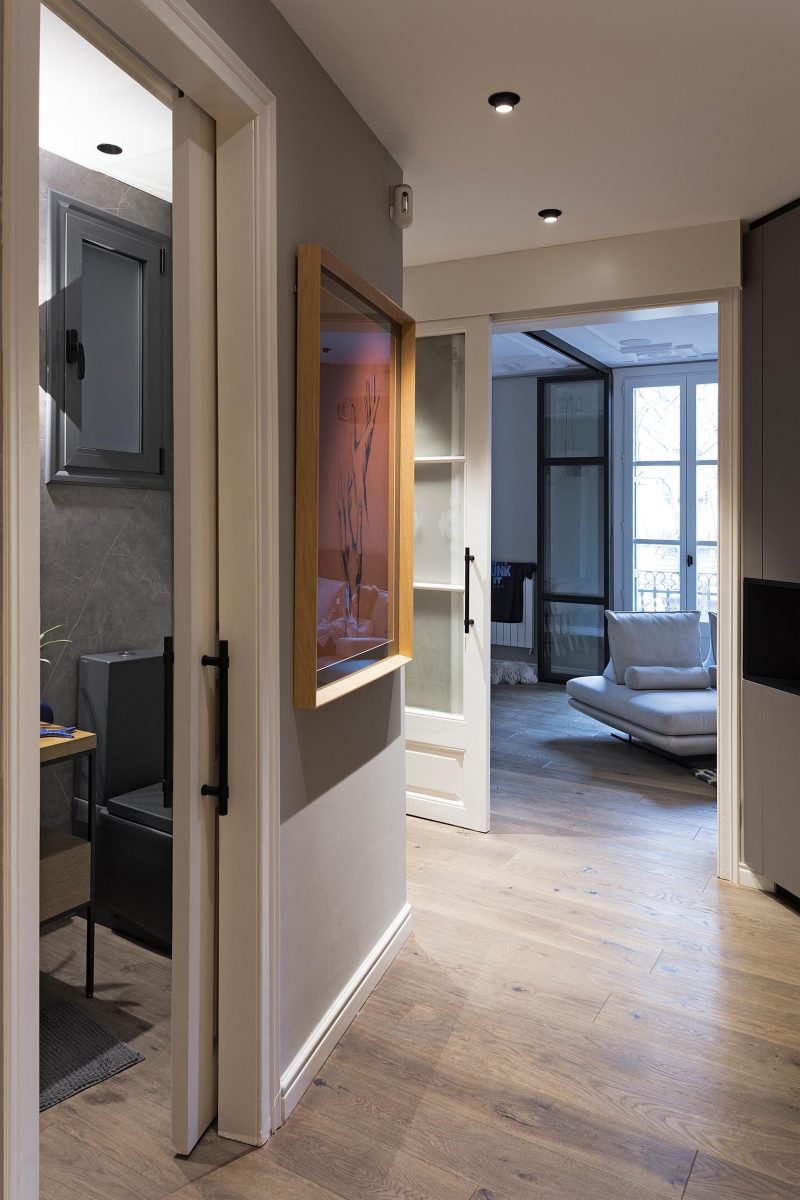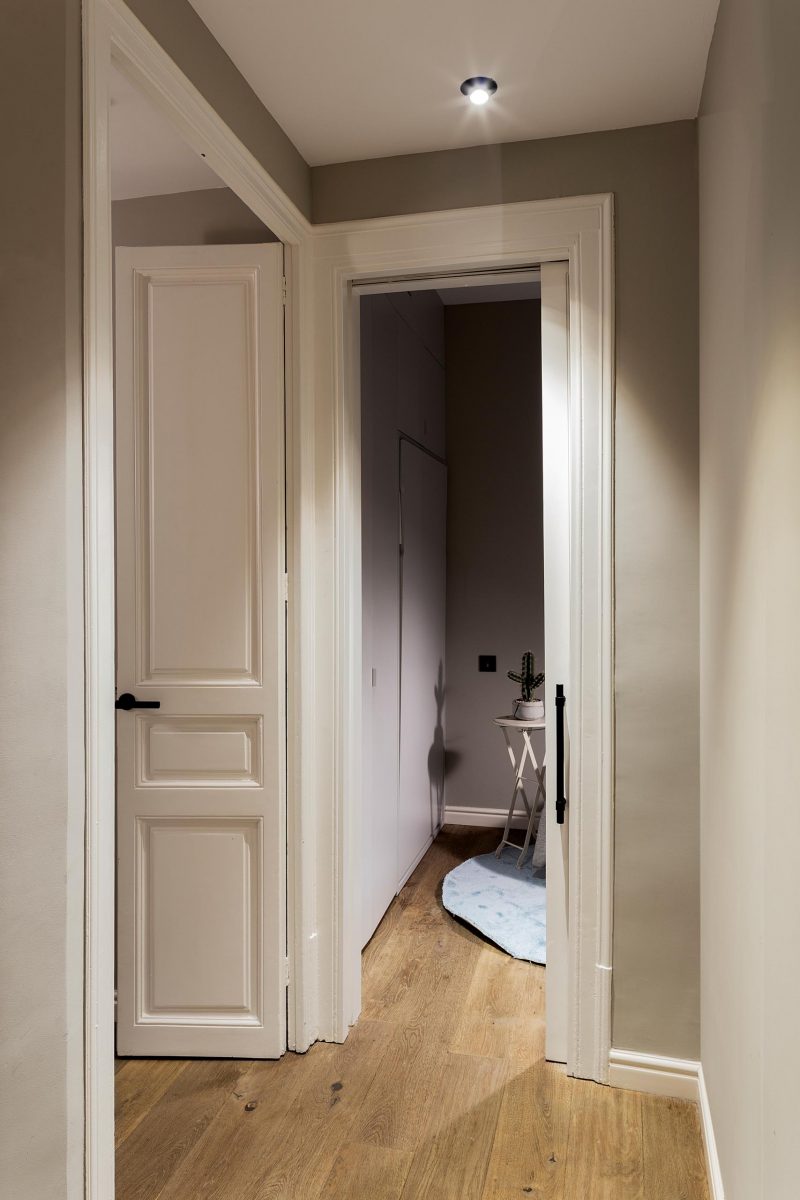 In one of the bedrooms, there are floating cabinets that line the wall, while a desk makes the most of the natural light.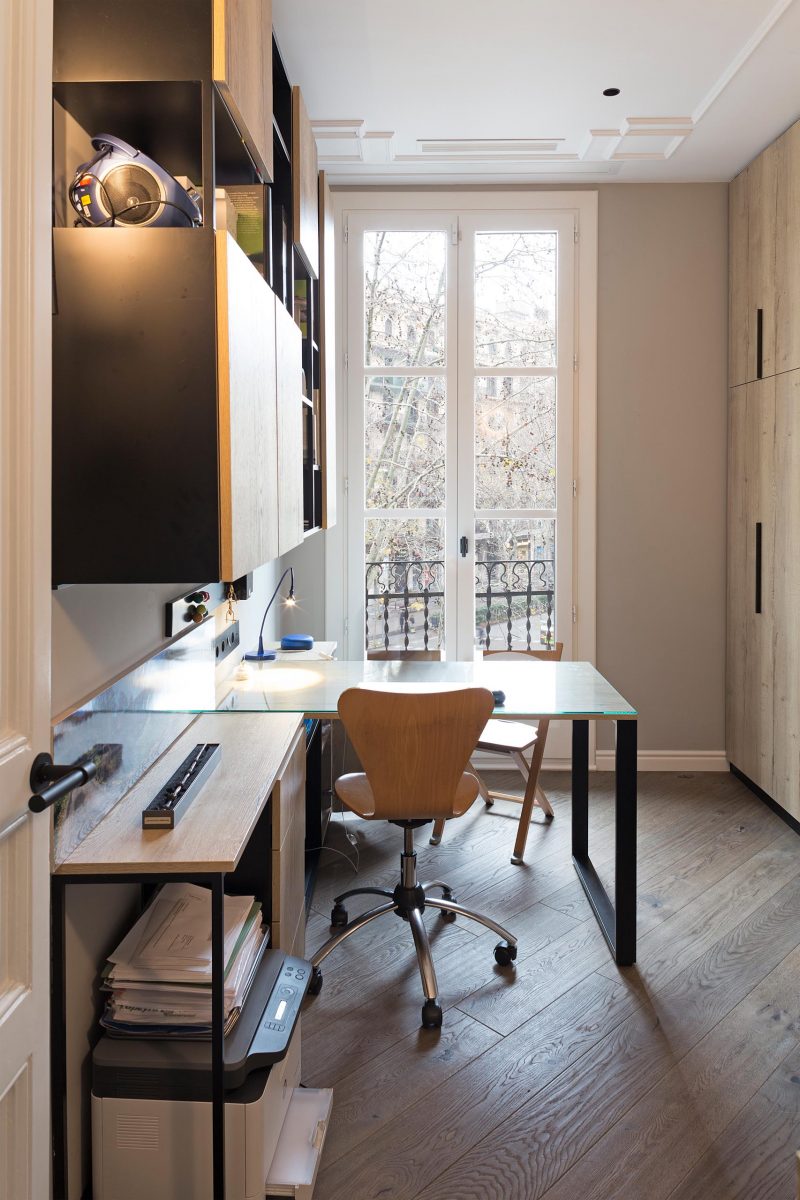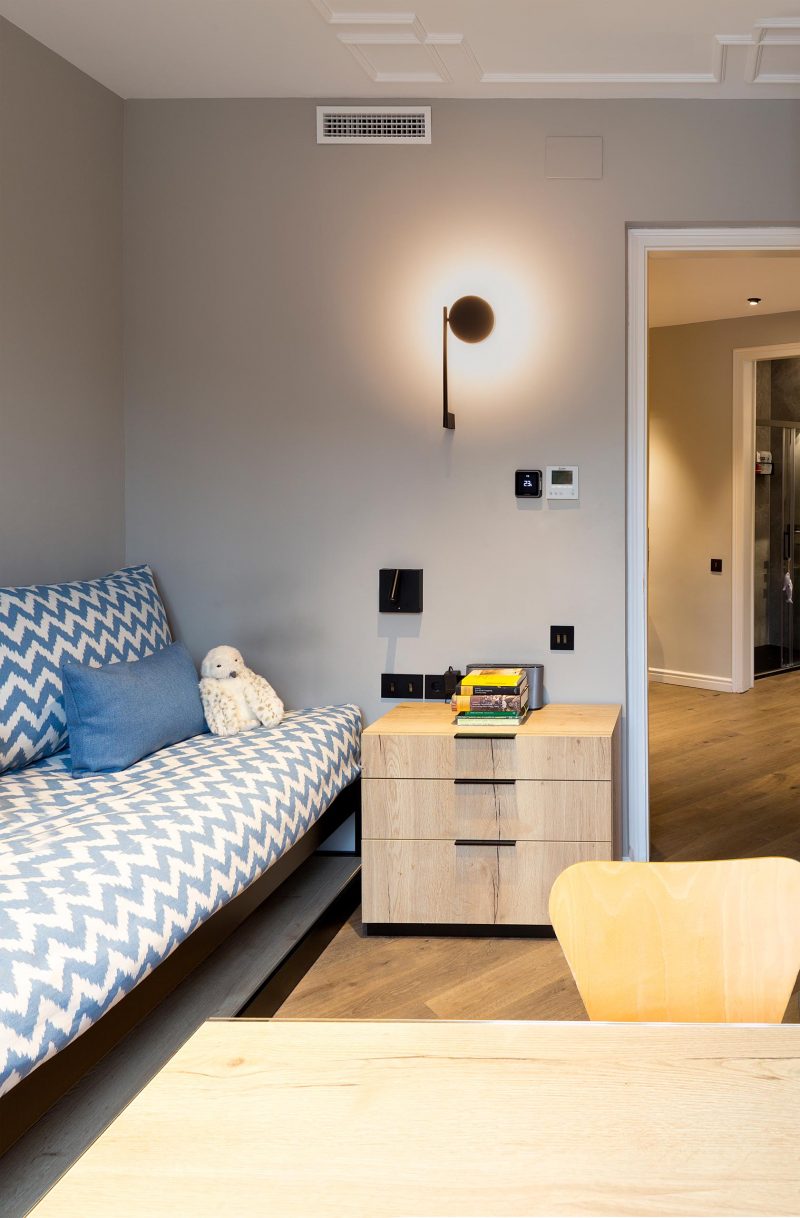 In the main bedroom, there's a wood accent wall behind the bed that includes a matte black shelving niche with lighting.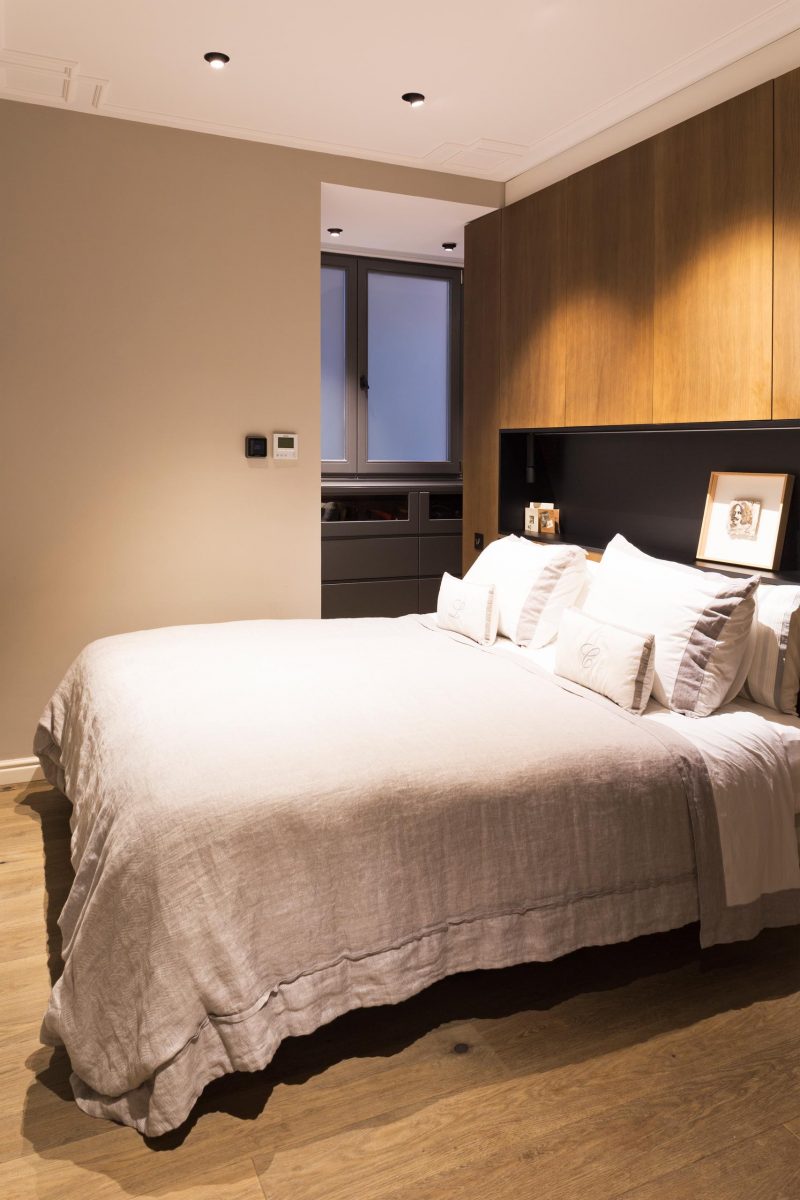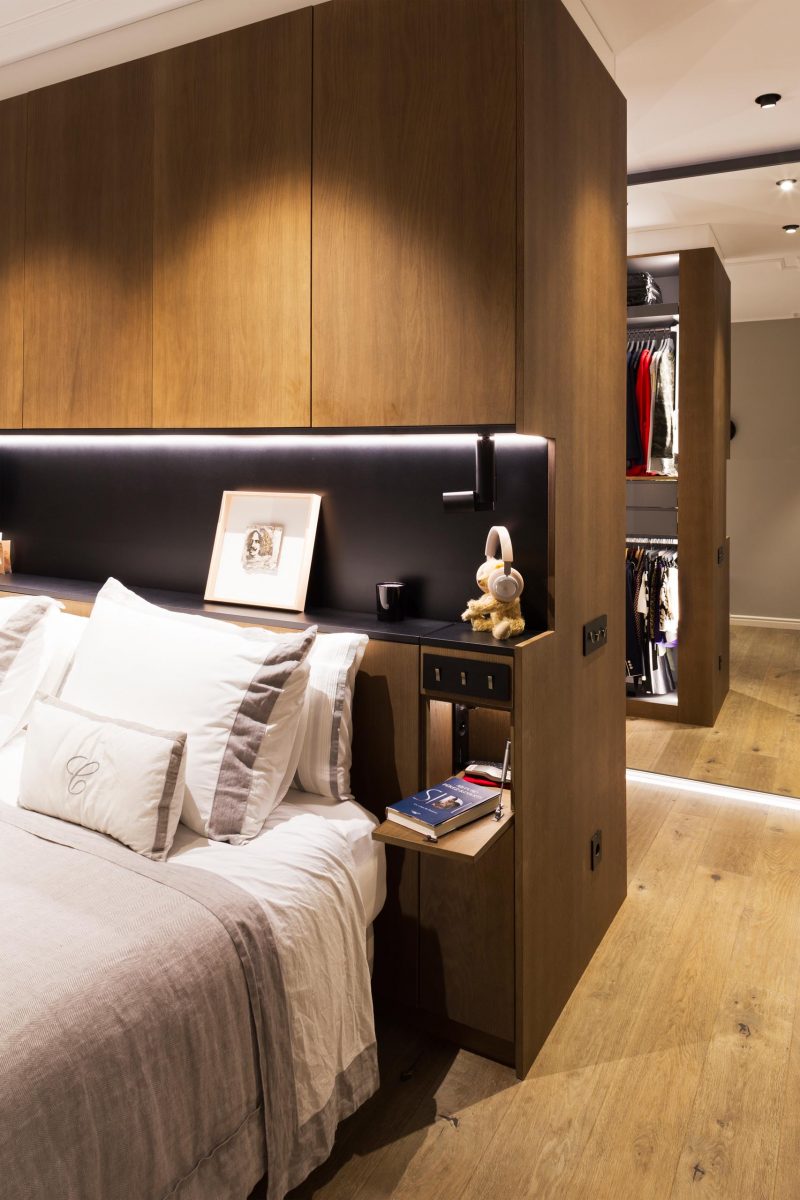 The wood accent wall in the bedroom hides a custom-designed walk-in closet that makes the most of the space and creates plenty of storage.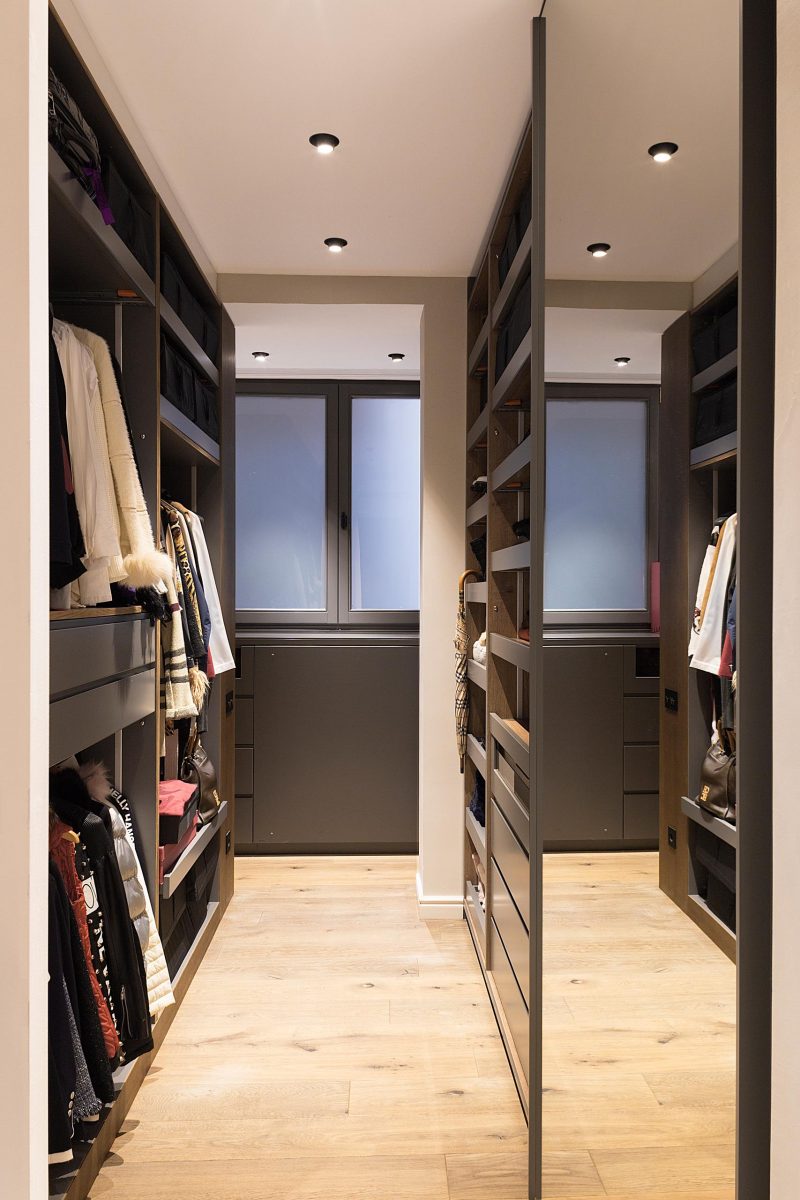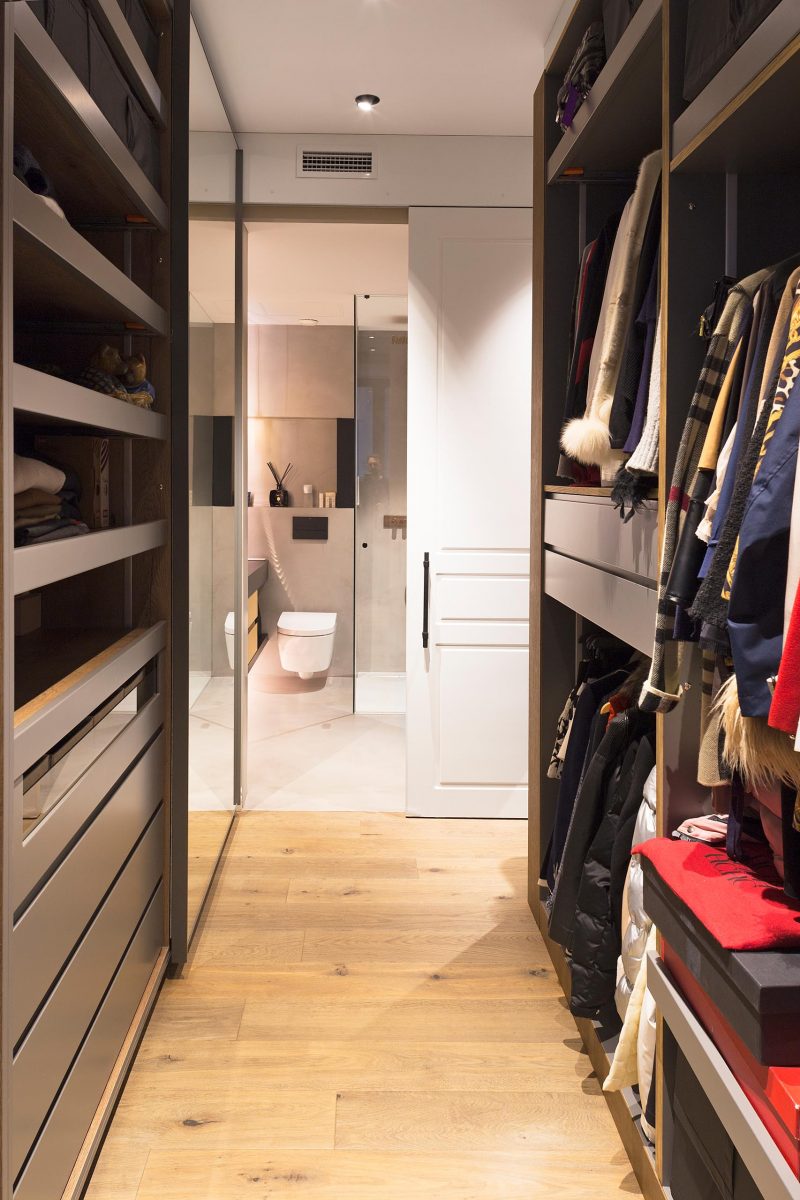 In the bathrooms, black accents complement the wood vanities and grey walls.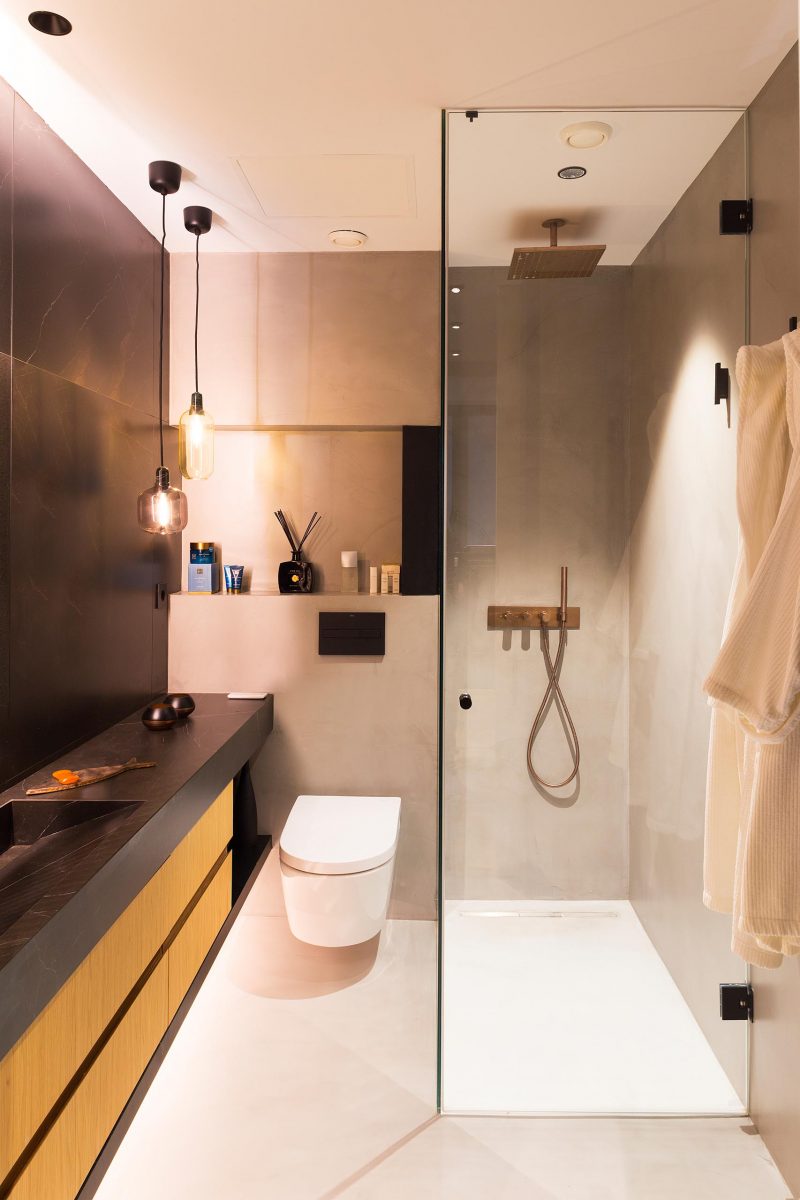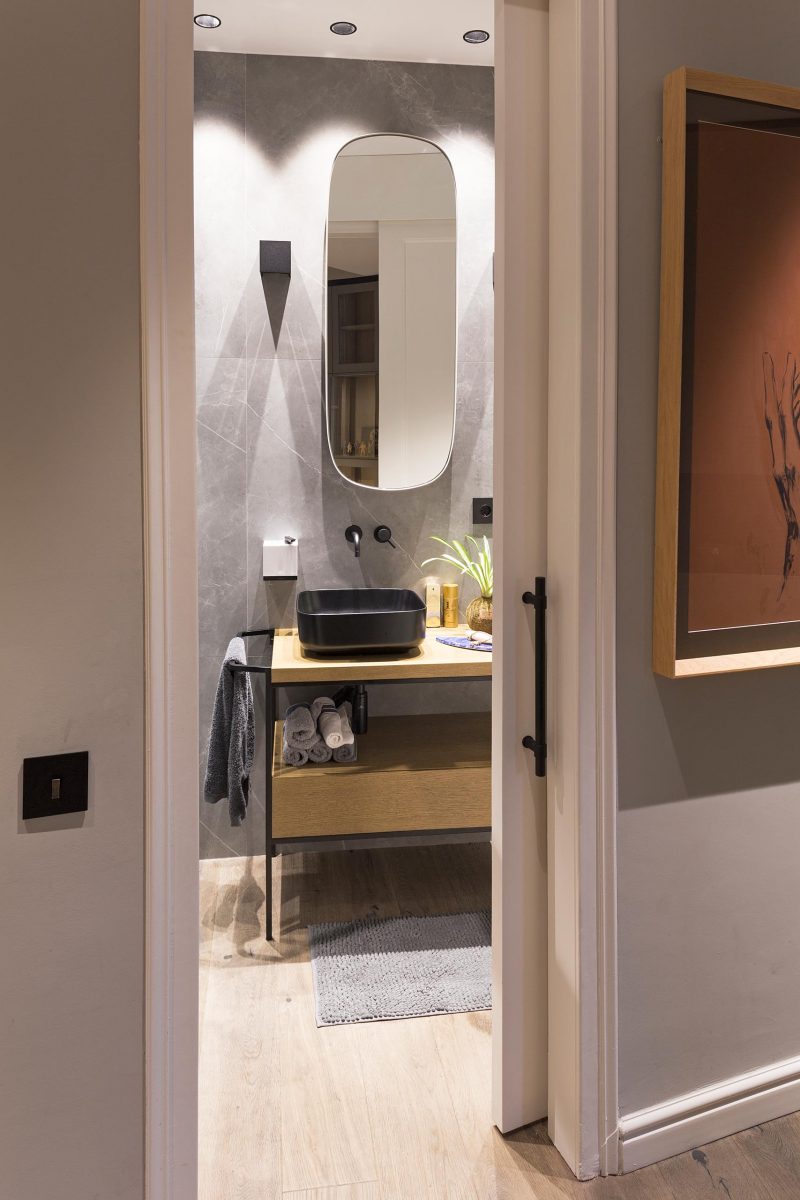 Here's a look at the floor plan for the apartment.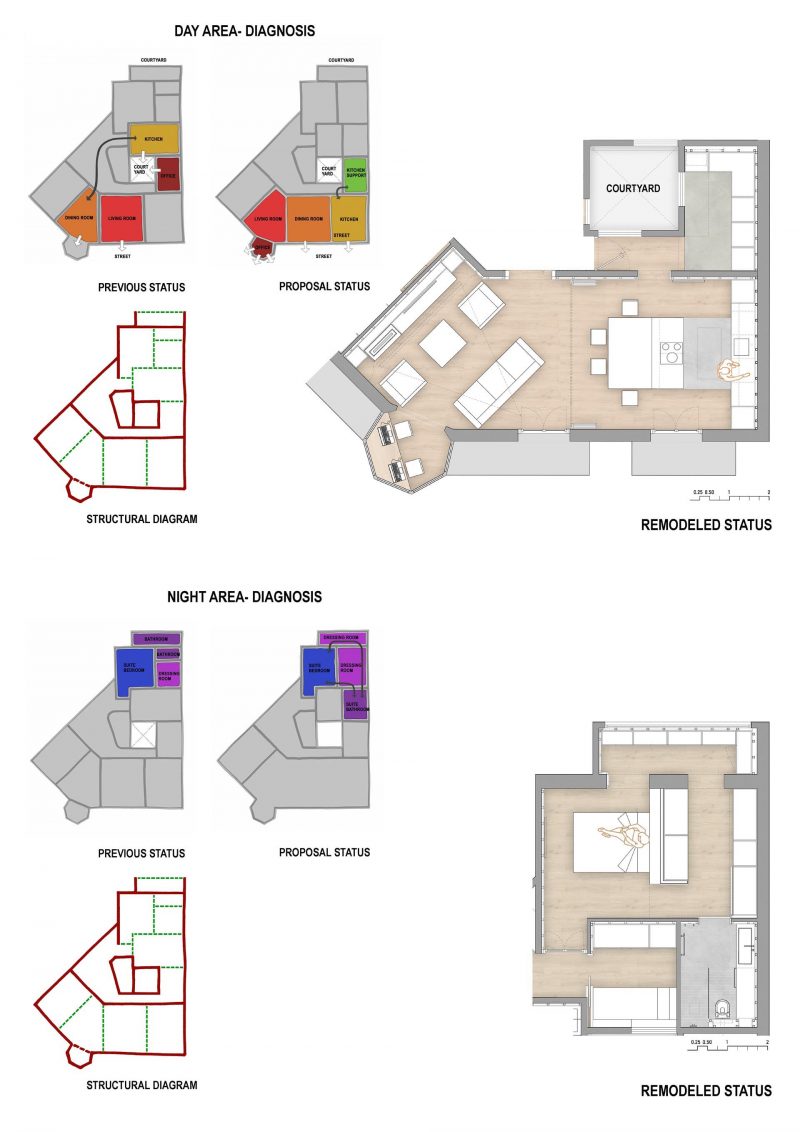 Photography by Valentin Hincû | Floor plan by Gokostudio