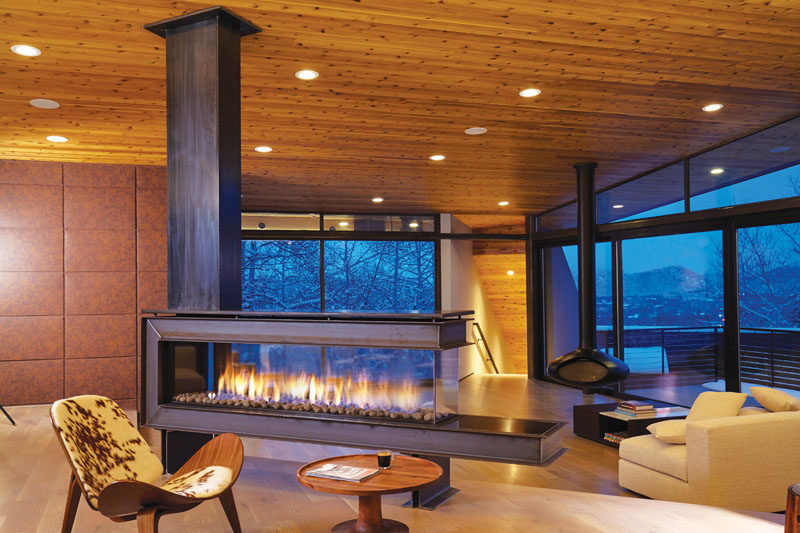 This article has been brought to you by Ortal.
---
As we know, the walls surrounding a fireplace can become excessively hot, which can restrict the use of certain materials and prevent you from being able to decorate around the fireplace the way you'd like.
In an effort to solve this problem, Ortal has created Cool Wall Technology, which helps keep the walls above and around a fireplace from building up excessive heat.
---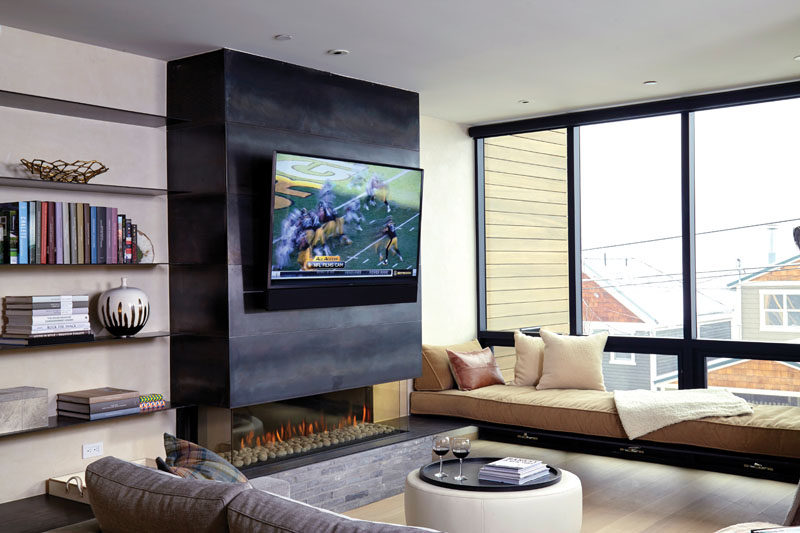 ---
How It Works
Cool Wall Technology works because of a uniquely designed fireplace frame that allows cool air to circulate freely between the fireplace and the walls around it. This open circulation prevents heat buildup in the walls and helps keep them cooler to the touch.
While the wall around an Ortal fireplace is far cooler than other fireplaces, Cool Wall Technology does not impede the ability of the fireplace to throw off heat. The technology simply keeps the walls cooler while still emitting plenty of heat into the room and throughout the house.
---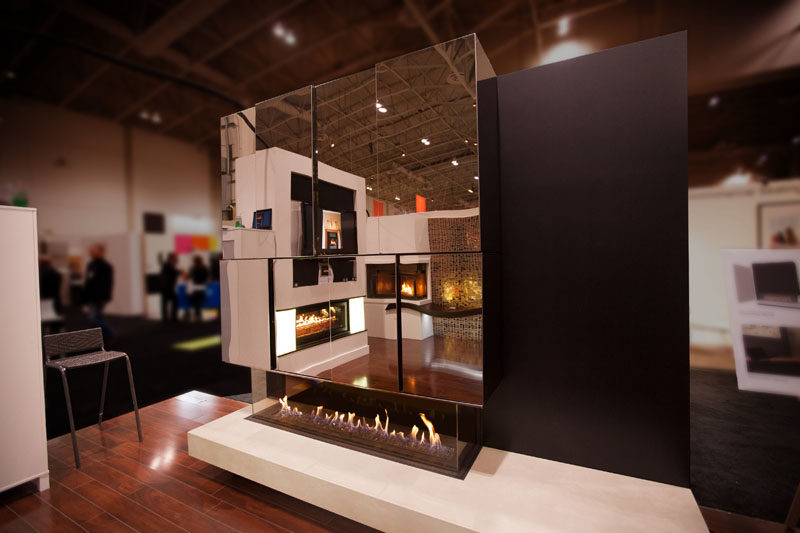 ---
What Are The Benefits?
The main benefit of Ortal's Cool Wall Technology is that a world of design possibilities opens up for you. You're no longer limited to only a few wall materials. Instead, you can use just about any material you want – be it wood, tile, or even fabric.
---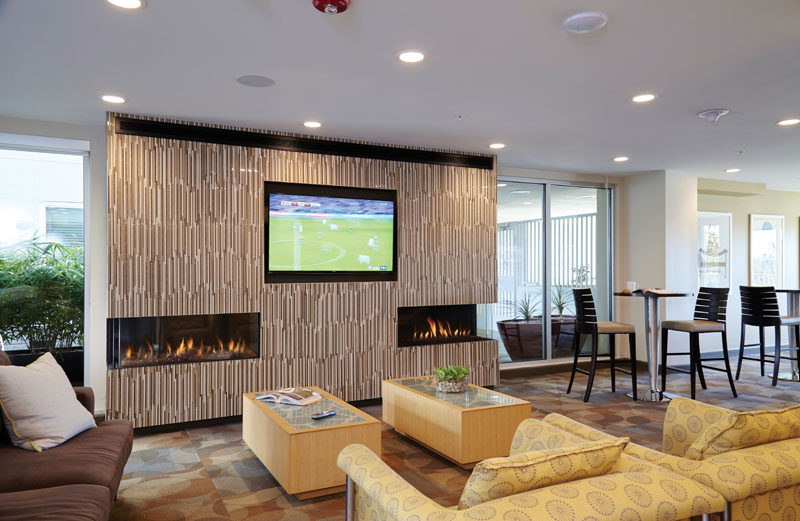 ---
You're also given the freedom to hang virtually anything you want above the fireplace, and you can surround it with furniture or decor that could otherwise be damaged by high temperatures.
This means that artwork, TVs, and other electrical components can all be hung on the wall directly above the fireplace worry-free!
---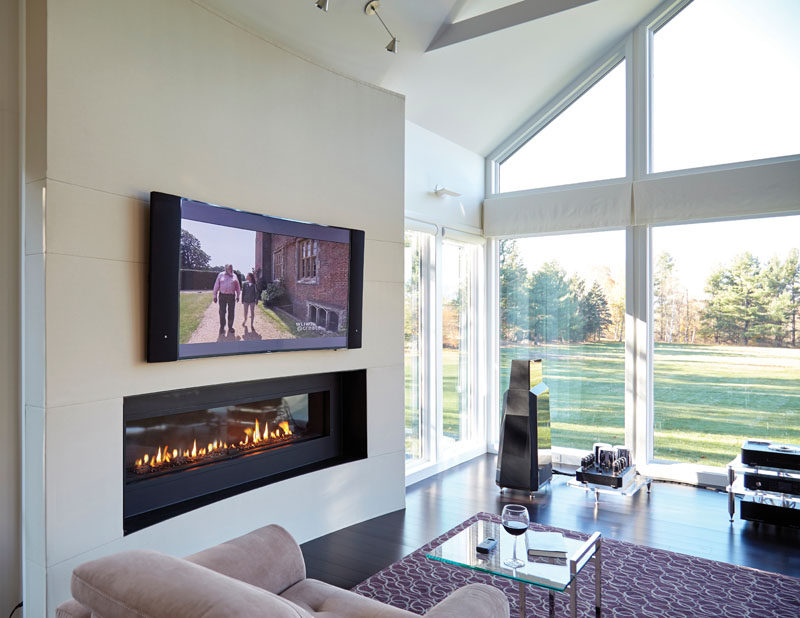 ---
A power vent system, also included in the Ortal fireplace design, moves the exhaust either horizontally or downwards by means of a forced airstream. This power vent system, together with the Cool Wall Technology, gives you the freedom to put your fireplace pretty much anywhere in the home.
---
---
Ortal fireplaces have endless customizable options, including fireplace interiors that can be filled with rocks, stones, wood, crystals, or some combination to create a look that's reflective of the style of your interior.
---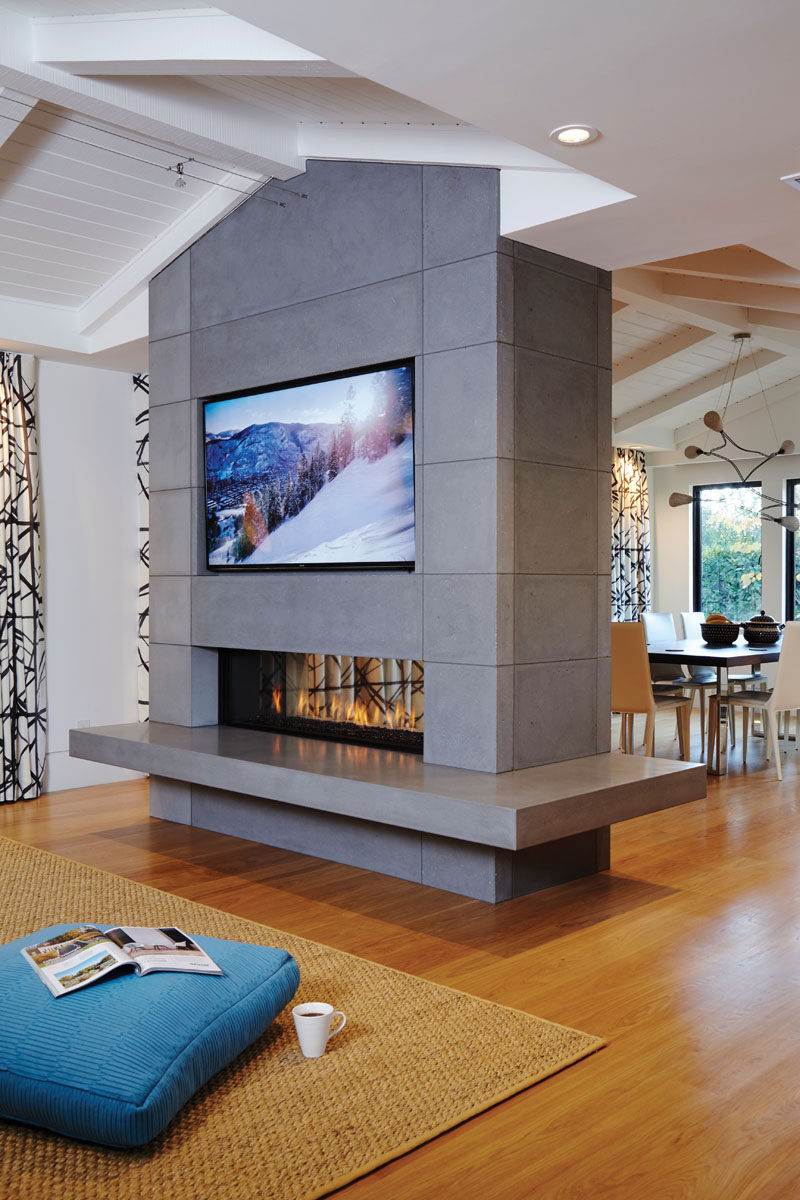 ---
Due to the Cool Wall Technology and power vent systems, the exterior design options are also vast and include things like high front glass panels and freestanding island-style fireplaces.
---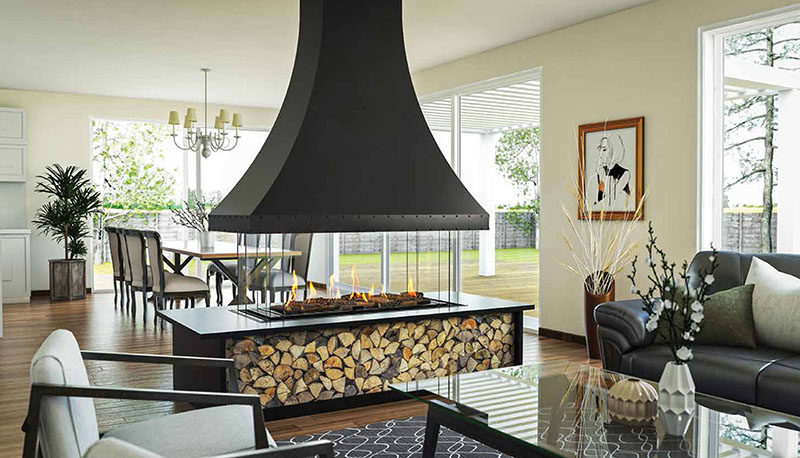 ---
With over 90 models, including Front Facing, Corner, Three Side, Tunnel, Space Creator, Stand Alone, Traditional, and Island and Curve, Ortal has the largest selection of fireplace styles in the world. Whatever look you've been dreaming of, you're able to create it with Ortal.
---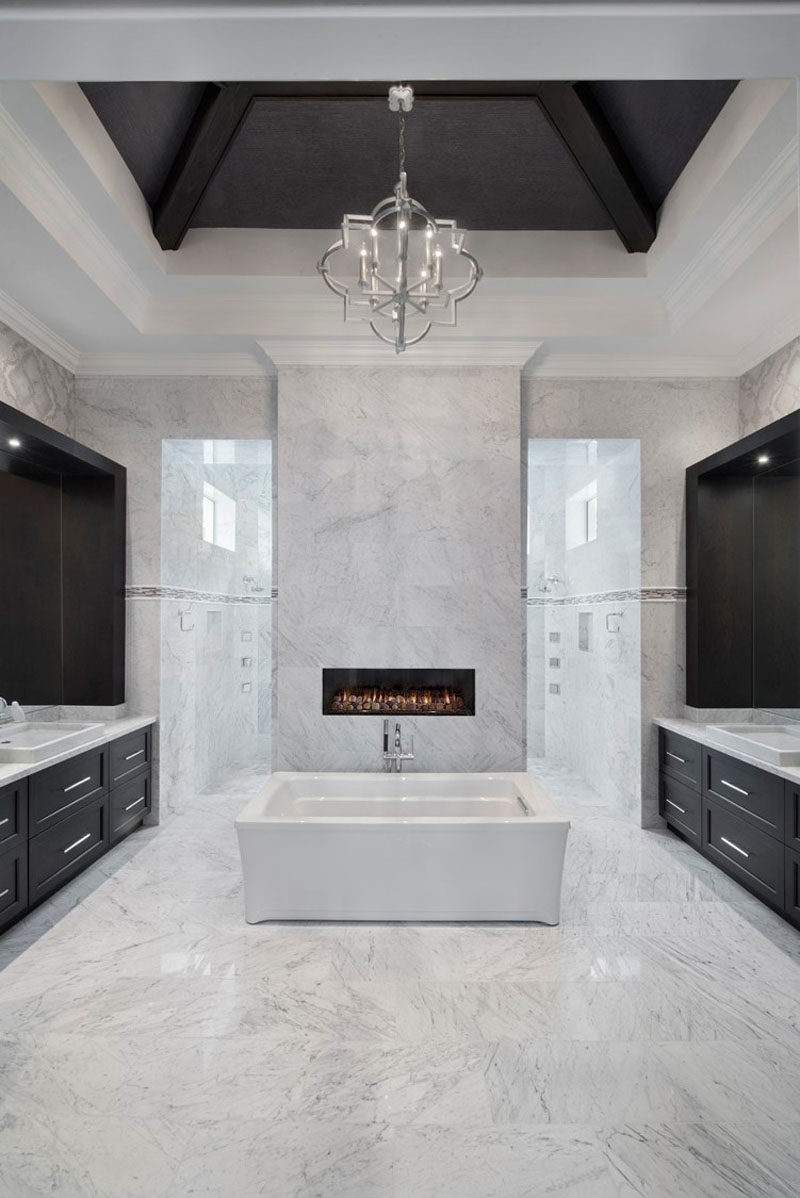 This article has been brought to you by Ortal.