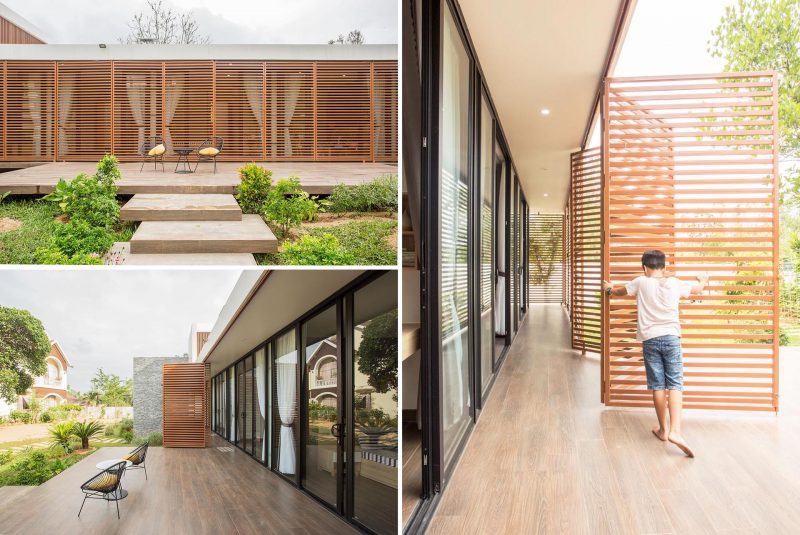 Architecture firm 85 Design, has recently completed a modern single-story house in Vietnam, for a multi-generational family.
The house design includes wrap-around metal screens that help create an open-air corridor around the interior spaces.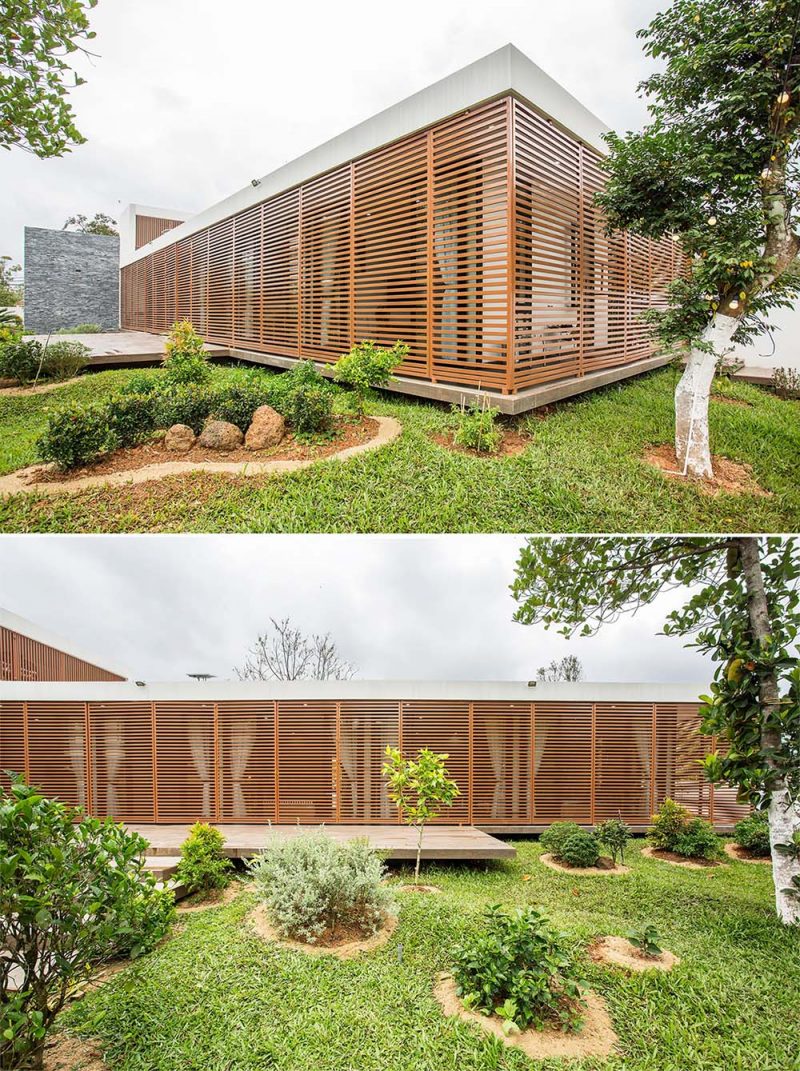 The paneled iron screens cover the exterior and help with shade when the sun's too hot, when the rain is too heavy, or when security is needed.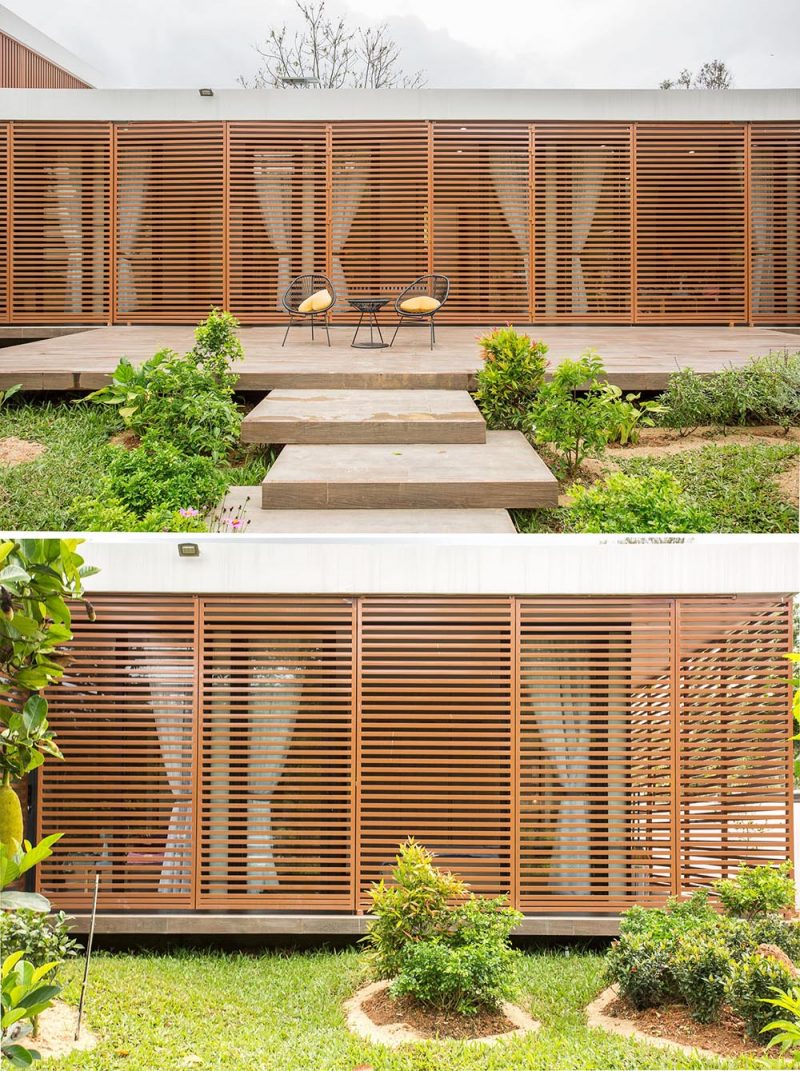 From within the home, the screens still allow the breeze to pass through and the views of the garden to be seen.
The screens, which are light enough to be easily moved by just pushing, hang from a track that's located underneath the overhang of the roof.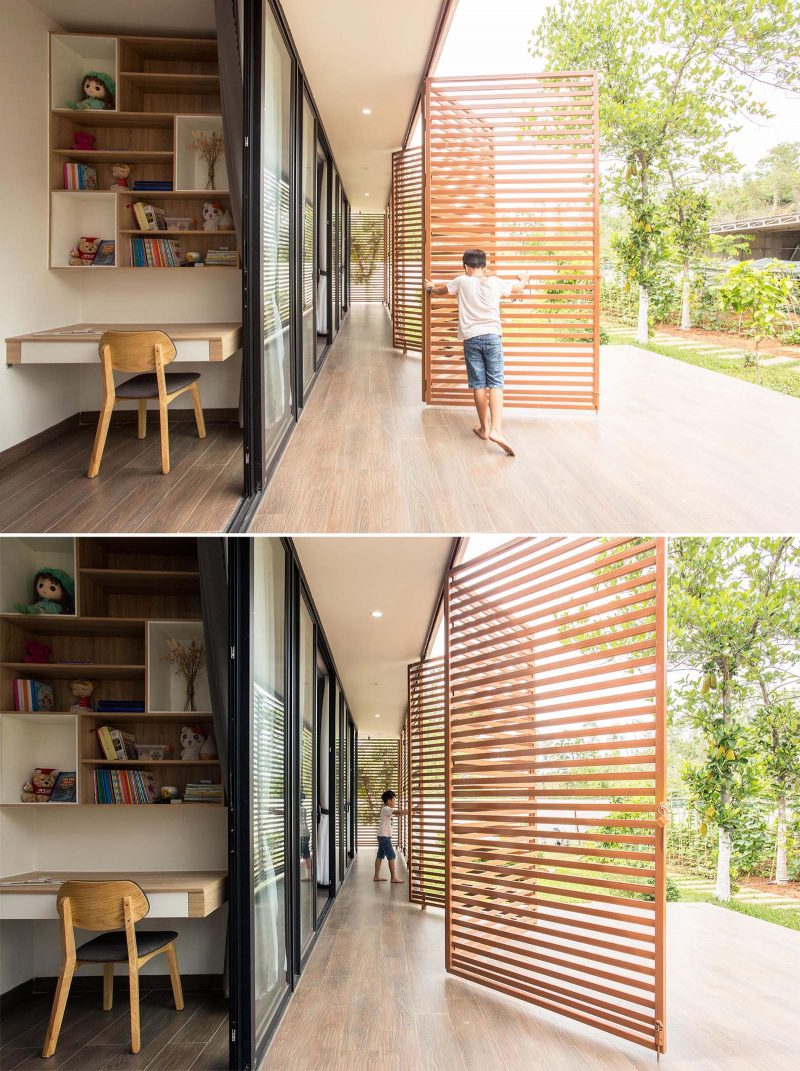 The screens also have small locks at the bottom that can be used to hold them in place when they are closed.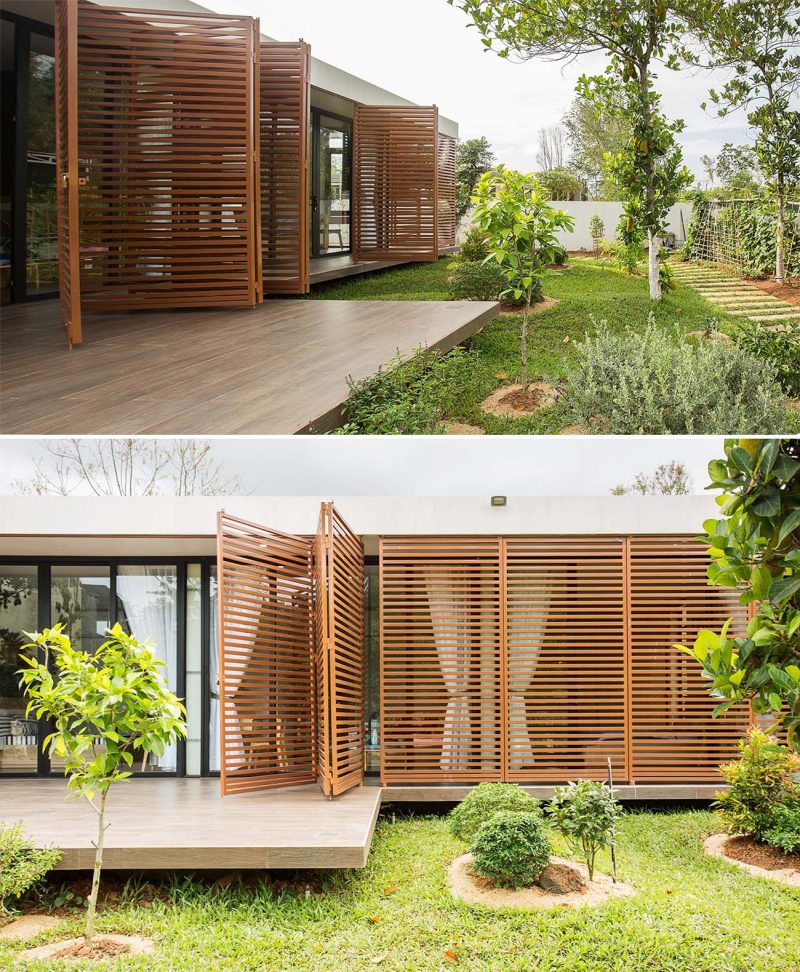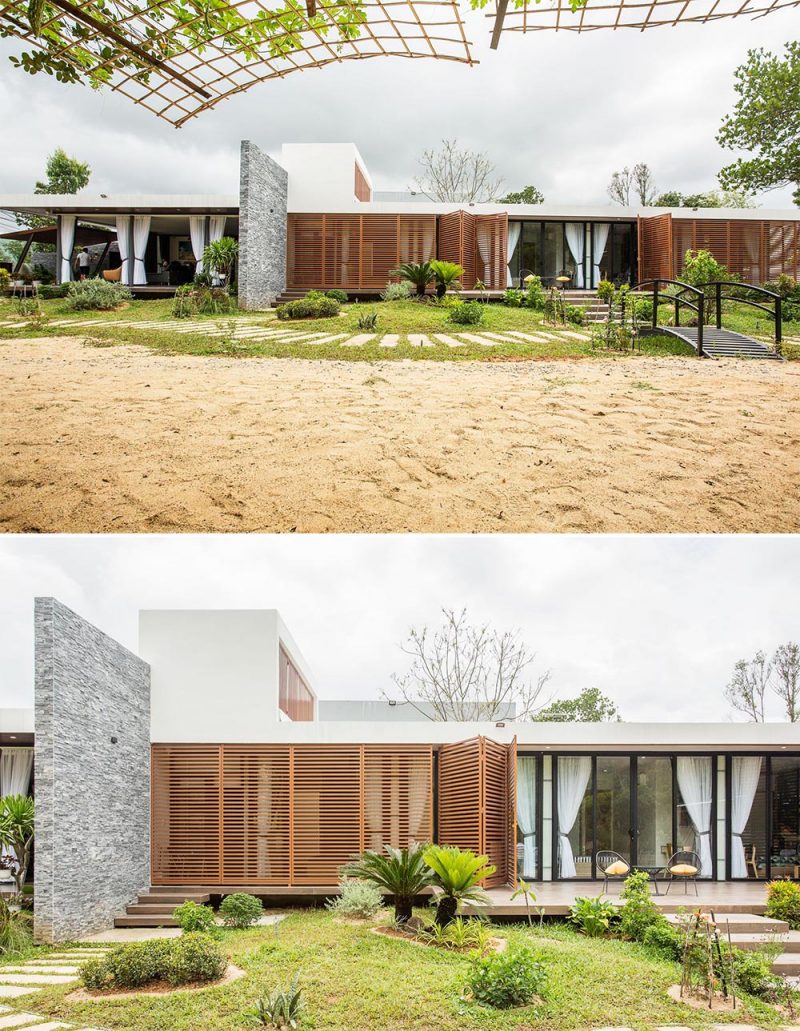 When opened, they can be pushed, revealing the wall of windows behind them. The black framed glass doors open the interior spaces to the deck, creating an extension of the living spaces and bedrooms.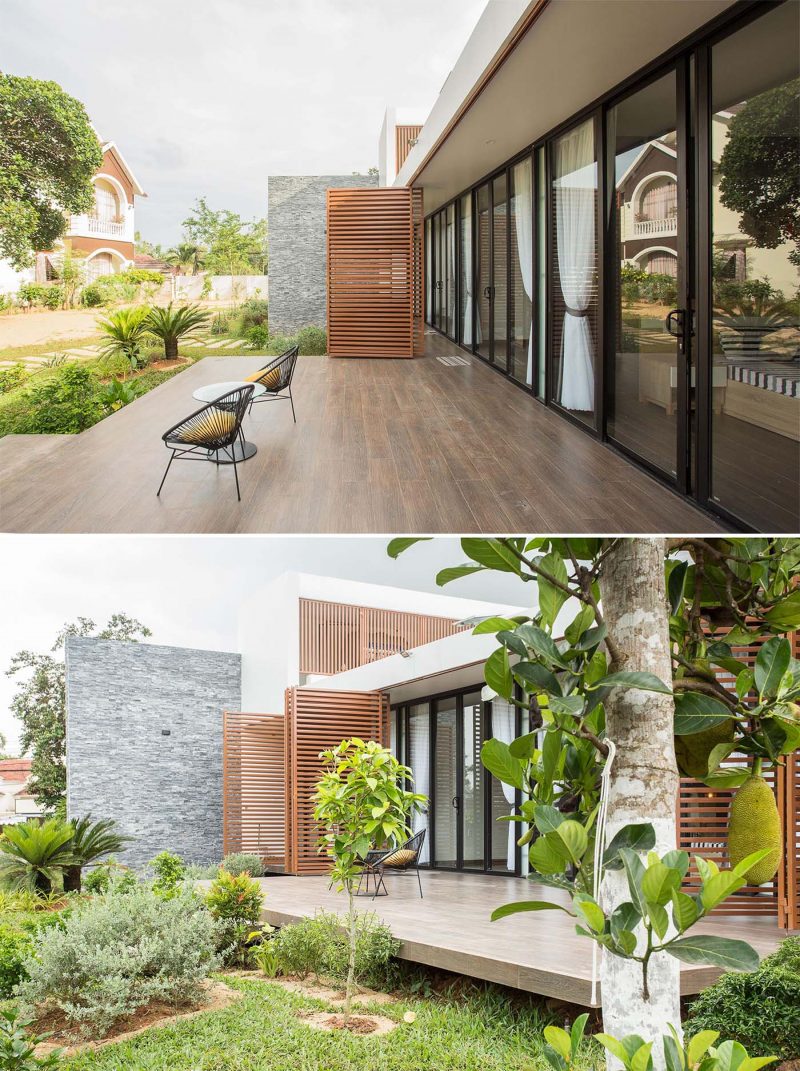 At night, the light from within the rooms and dedicated vertical lights at the end of the interior walls shine brightly through the screens, giving the home a lantern-like appearance.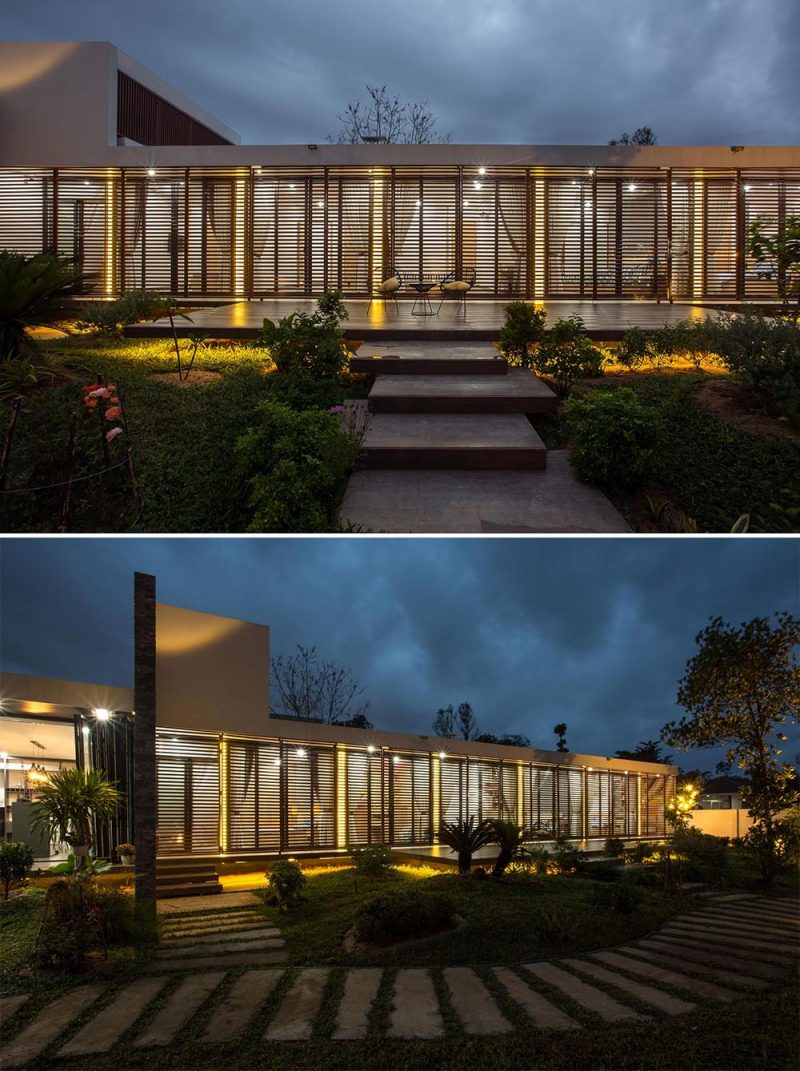 Photography courtesy of To Huu Dung | Architecture Firm: 85 Design | Lead Architect: To Huu Dung