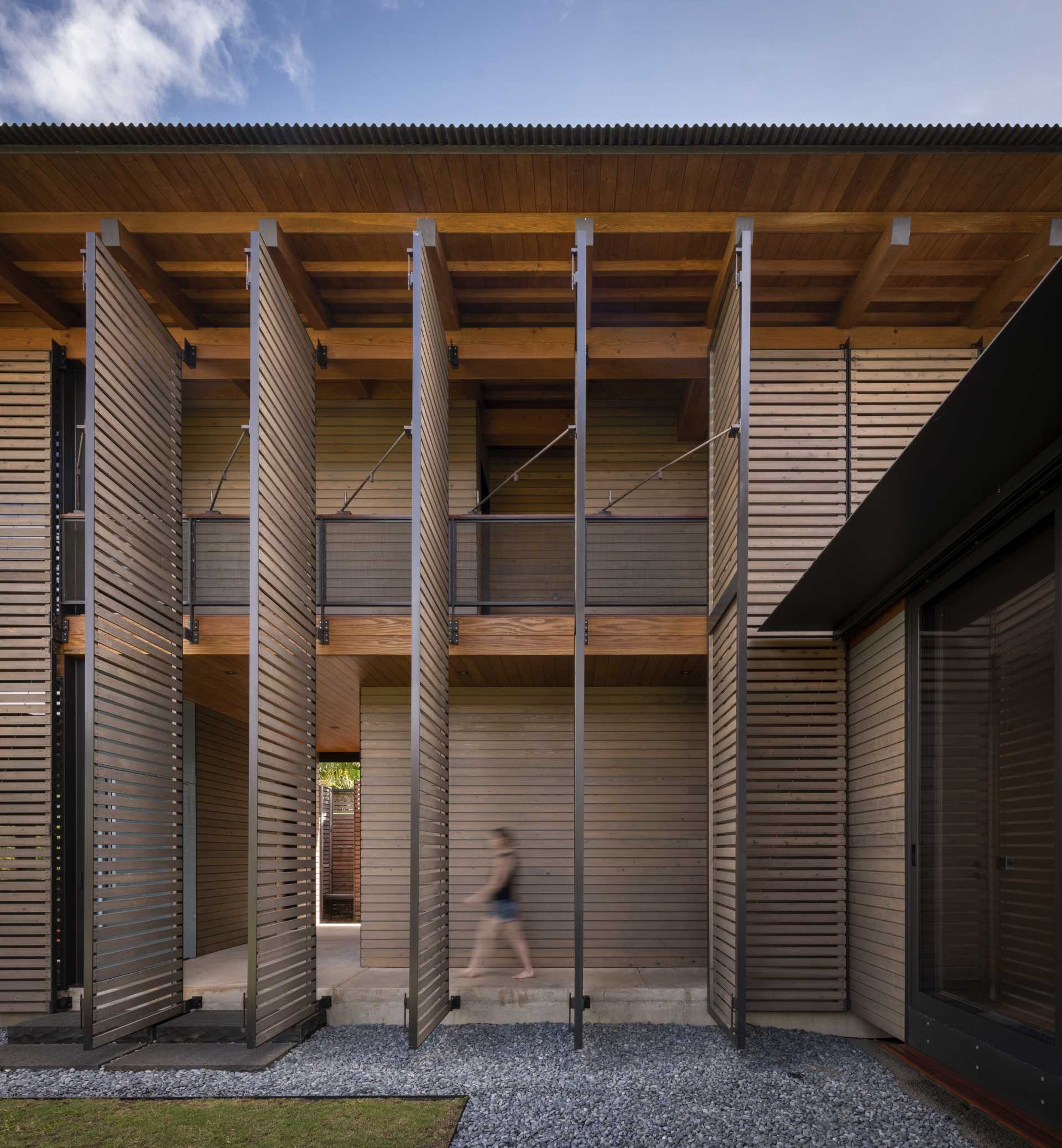 Architecture firm OLSON KUNDIG has shared photos of a home they completed in Hanalei, Hawaii, that blurs the lines between indoor and outdoor living with the inclusion of a series of operable shutter screens that wrap most of the building facade.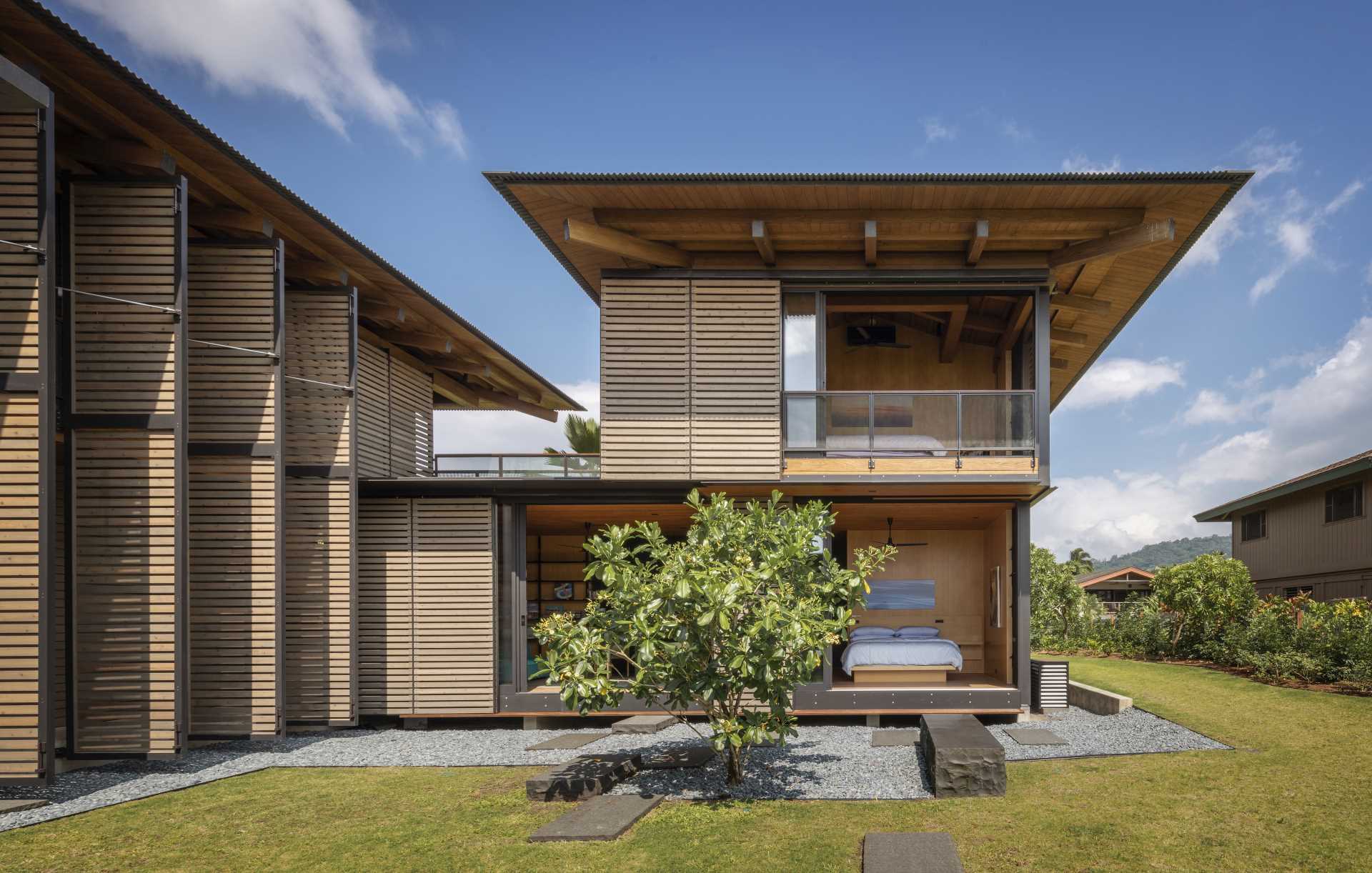 The custom shutter system, crafted from cedar in a steel framework, allows the home to open to views and breezes or to close entirely for protection from harsh weather and as security when the family is away.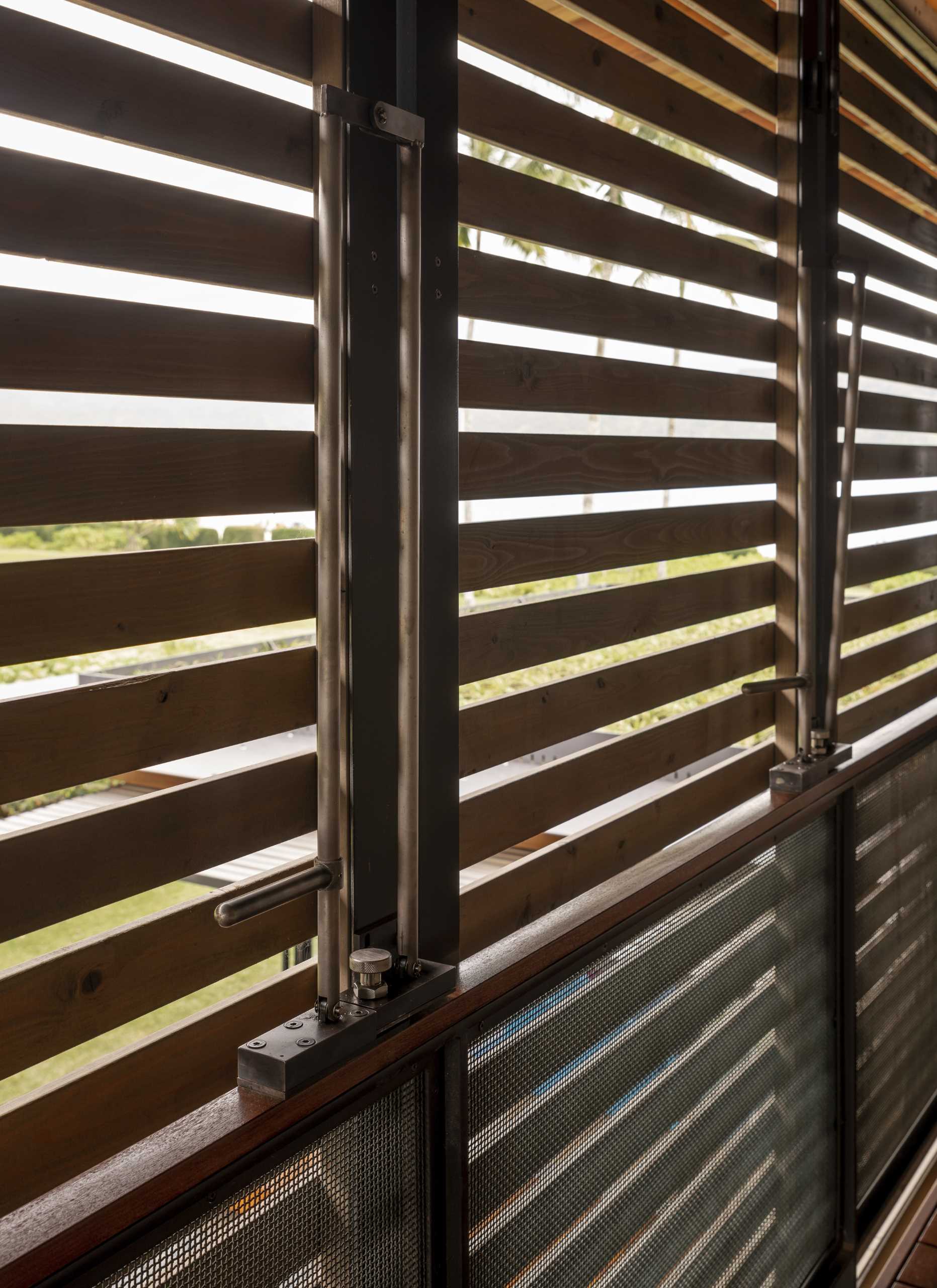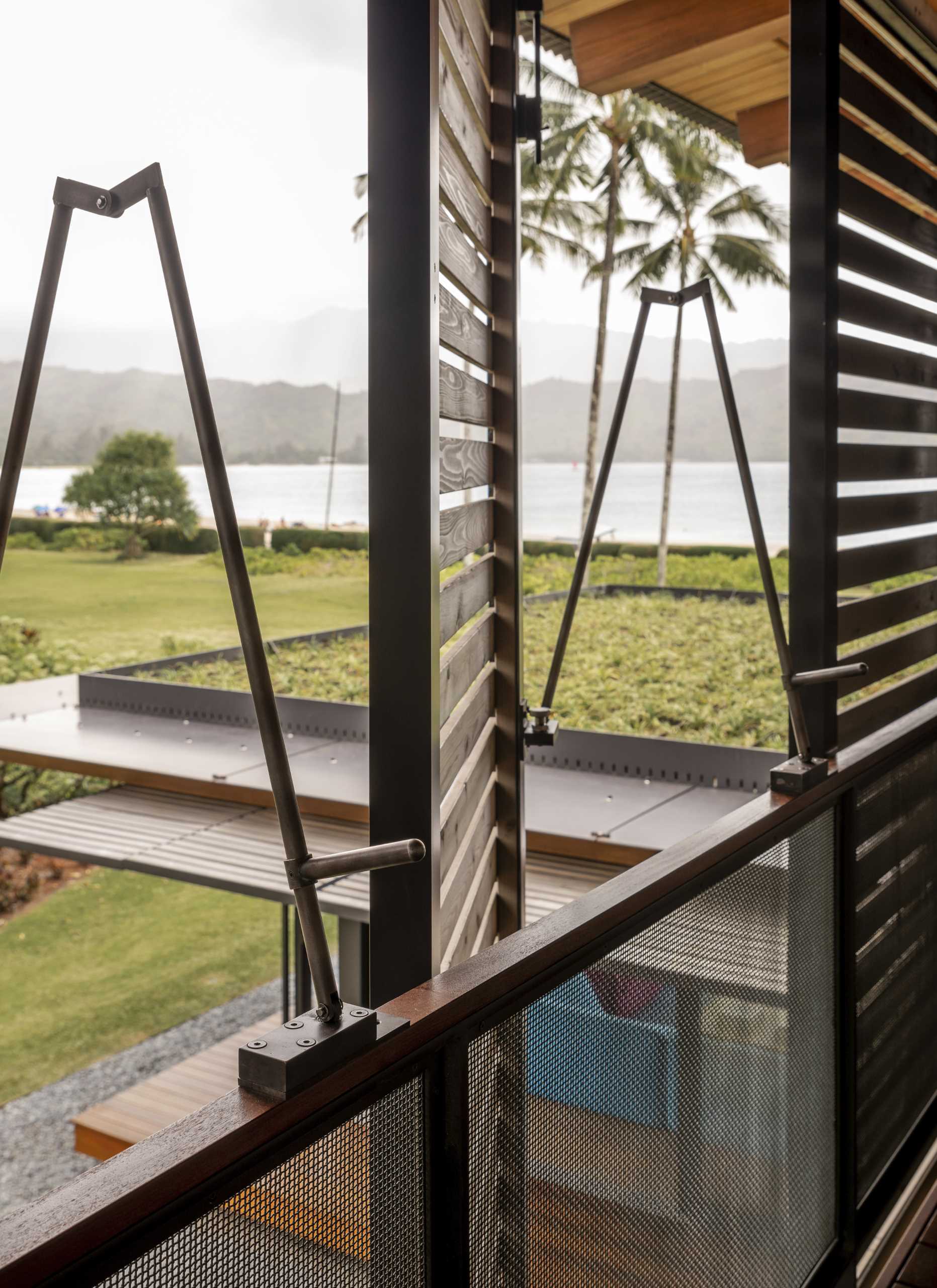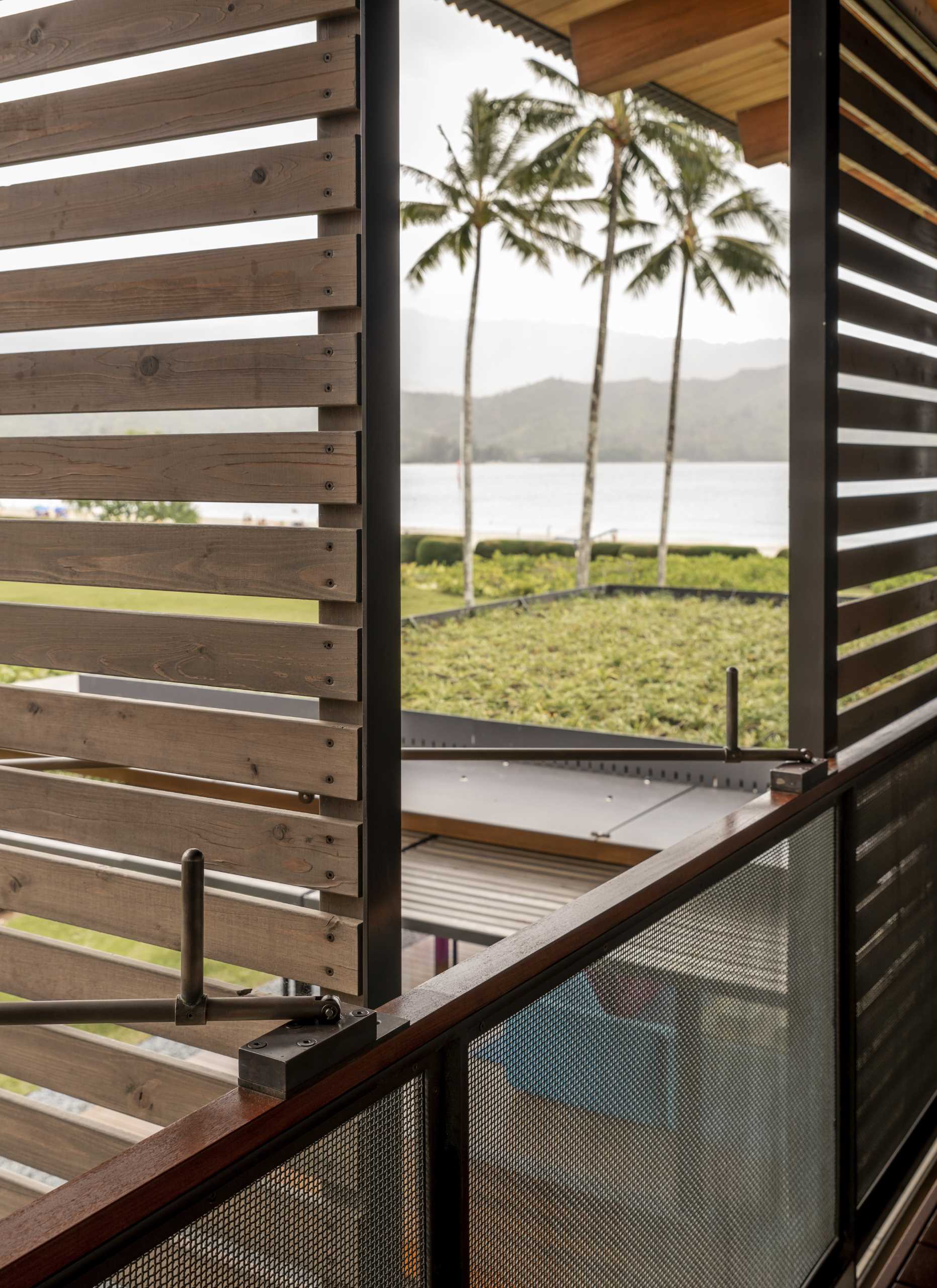 Another section of the home includes sliding wood screens, that when opened allow the bedrooms to have uninterrupted views.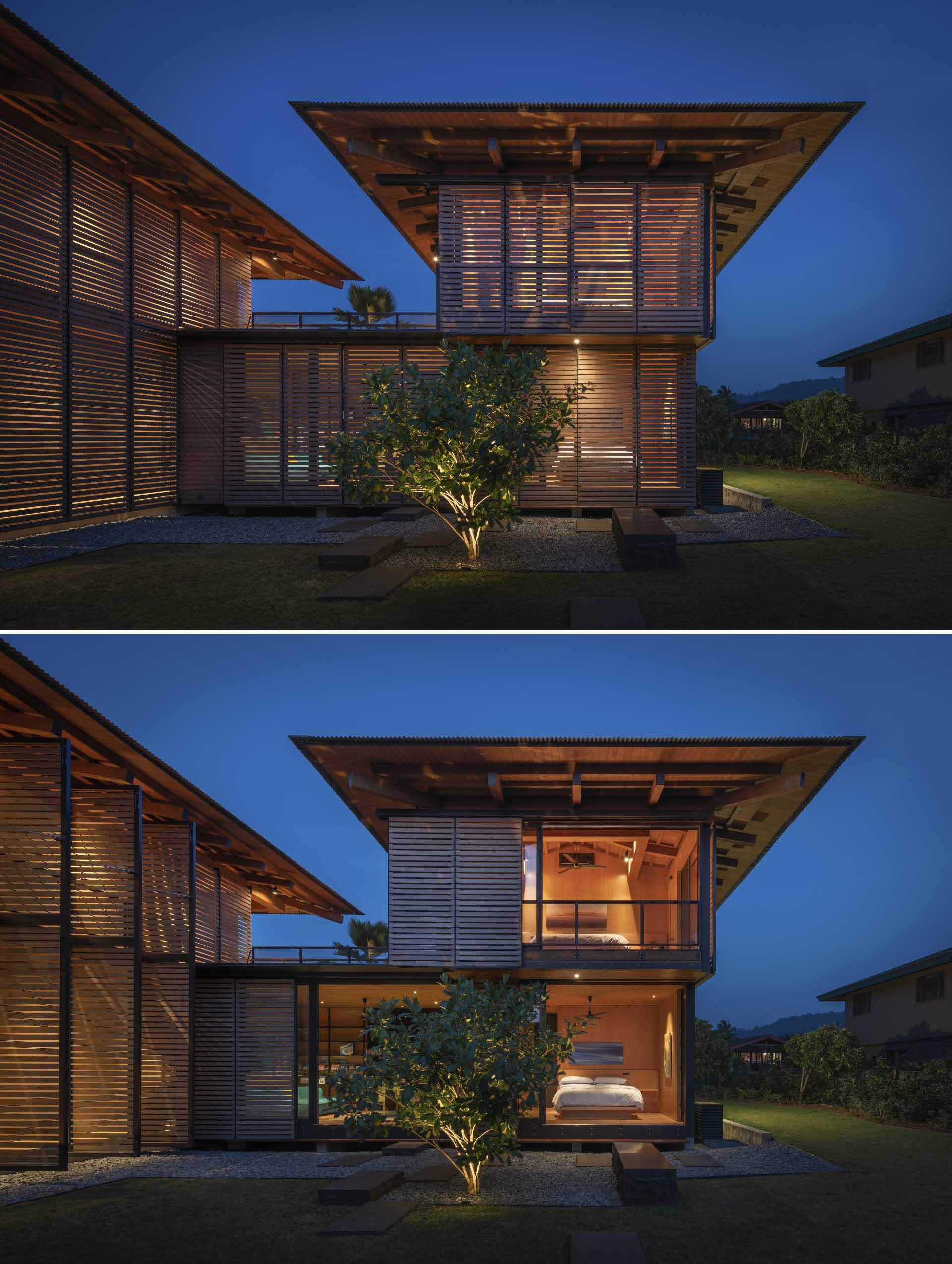 Flip-up vertical shutters reveal an open kitchen, dining, and living room that enjoy expansive views of Hanalei Bay and the mountains Hihimanu, Namolokama, and Mamalahoa.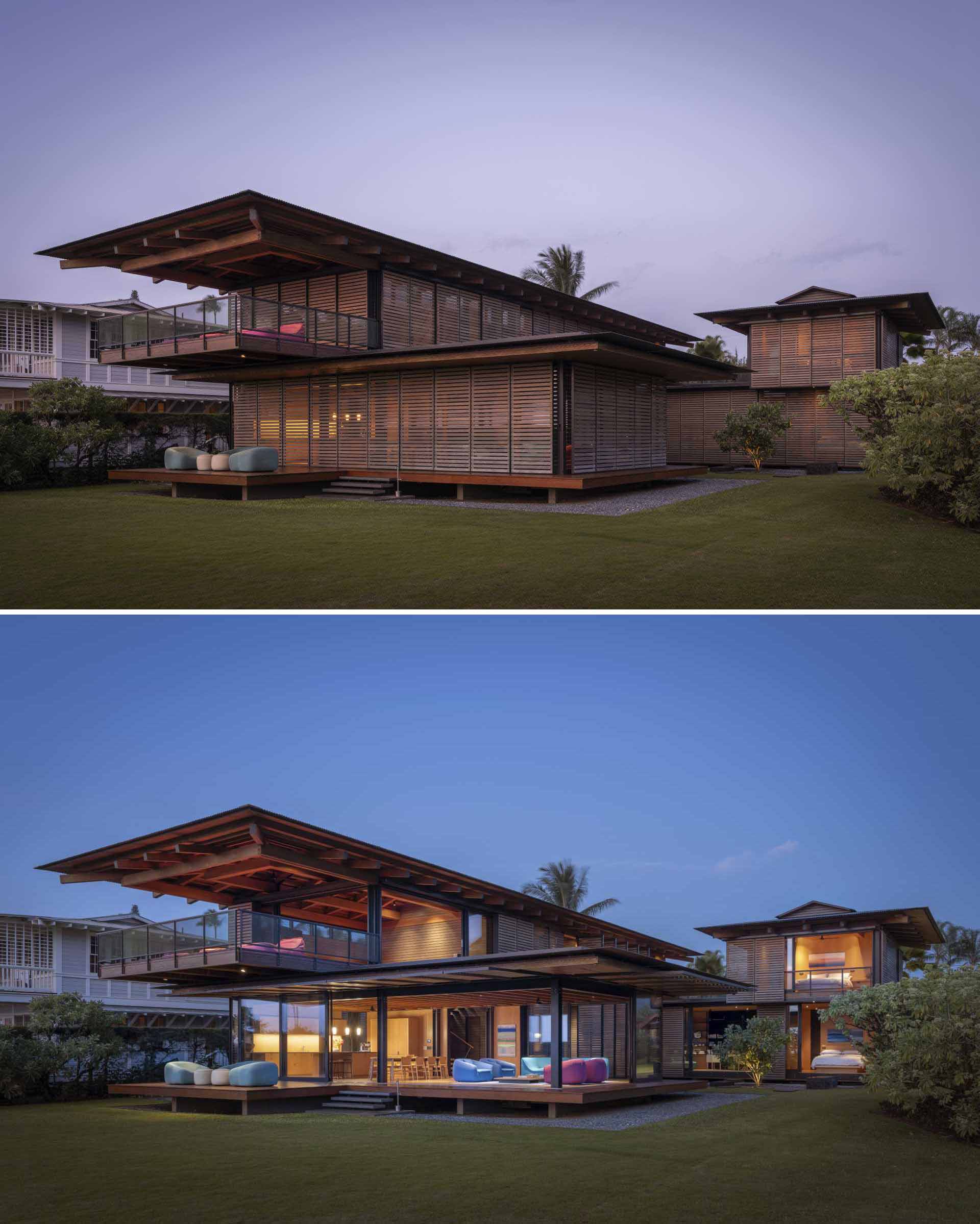 Wooden floors extend from the living room to an exterior lanai that floats like a raft above the landscape.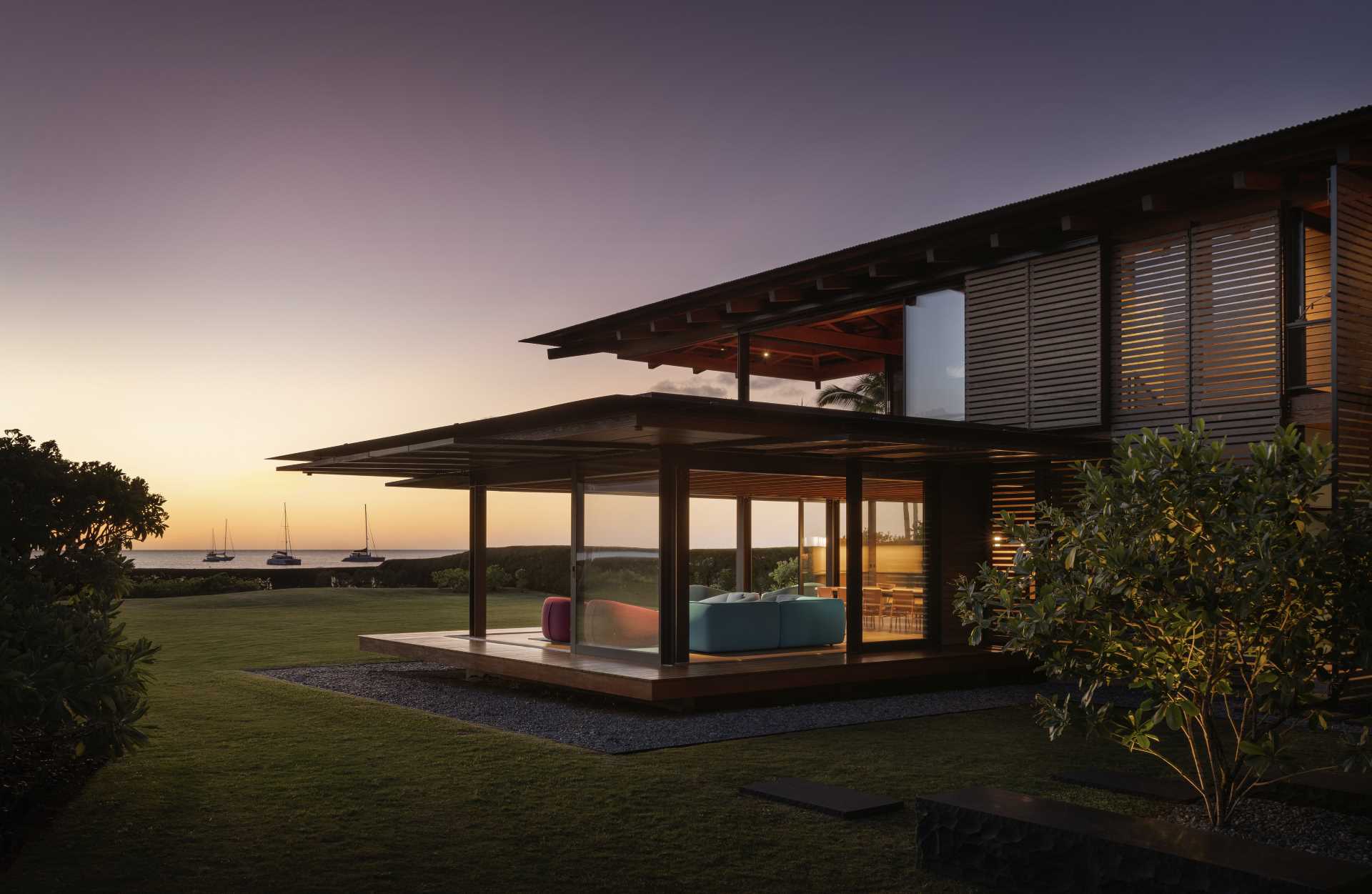 The home also includes a garage that doubles as a toy box, storing surfboards and other recreational equipment, with an adjacent outdoor shower.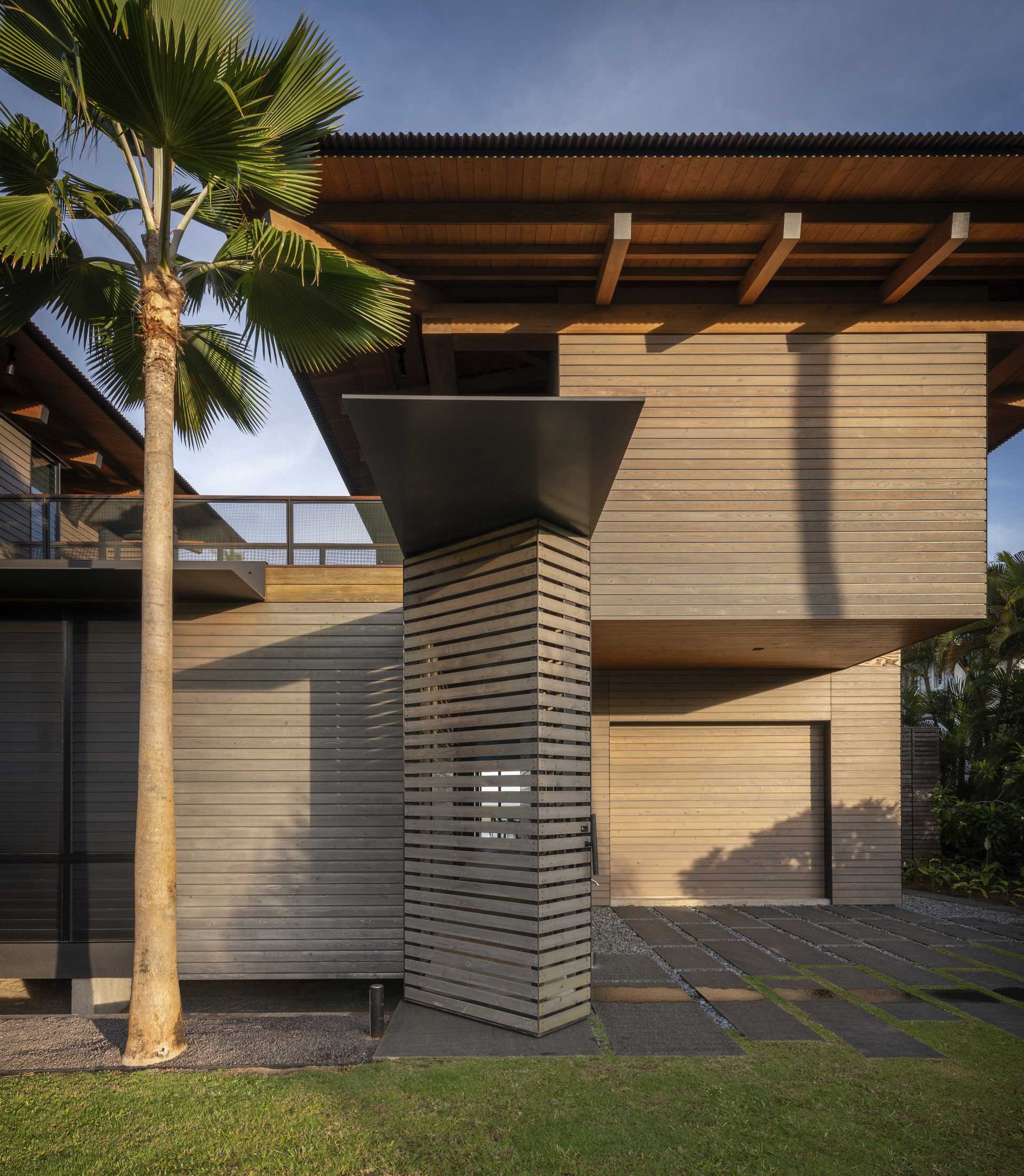 Japanese birch wall paneling and wood floors throughout the home add a connection with nature, as well as provide a neutral backdrop for the furnishings.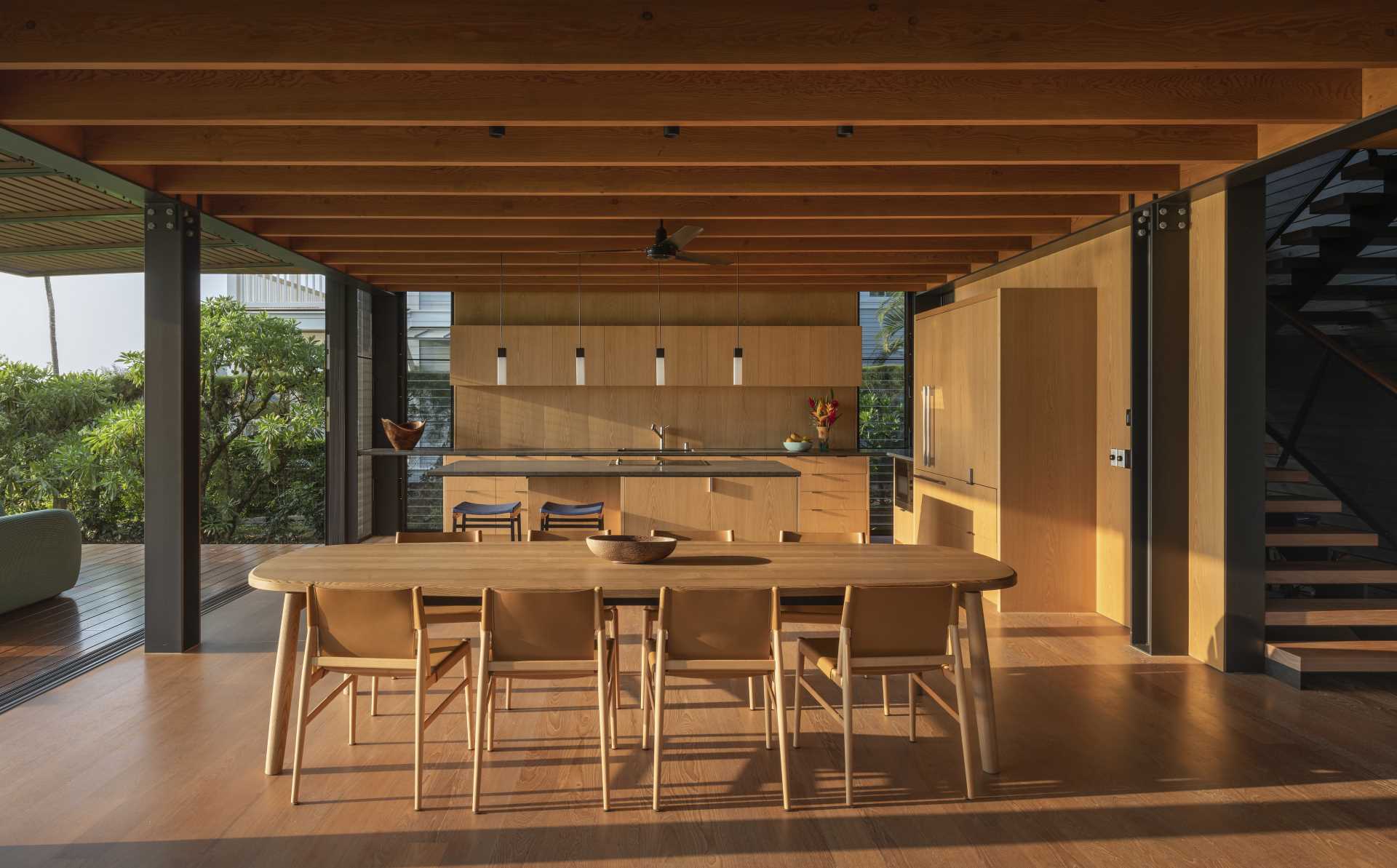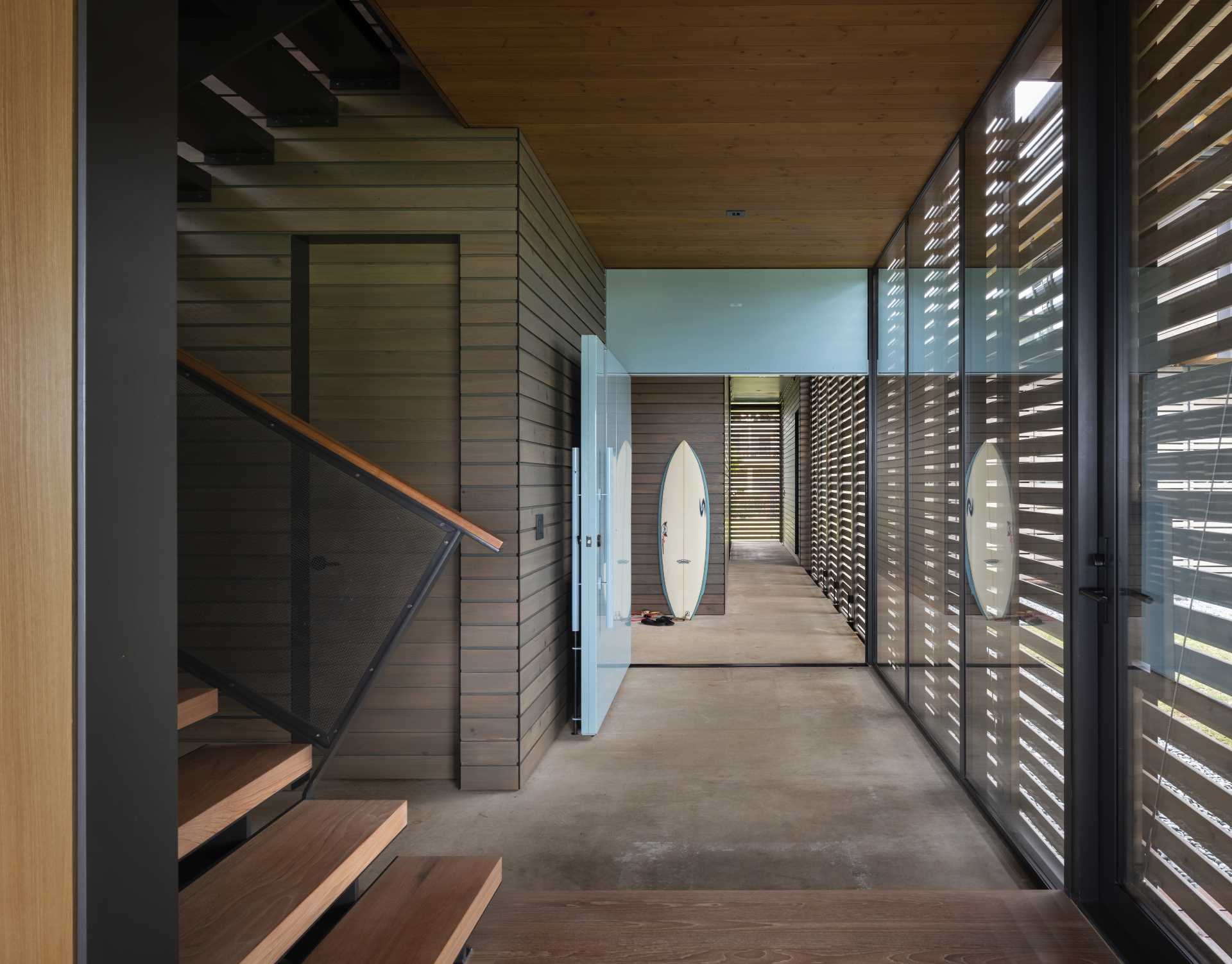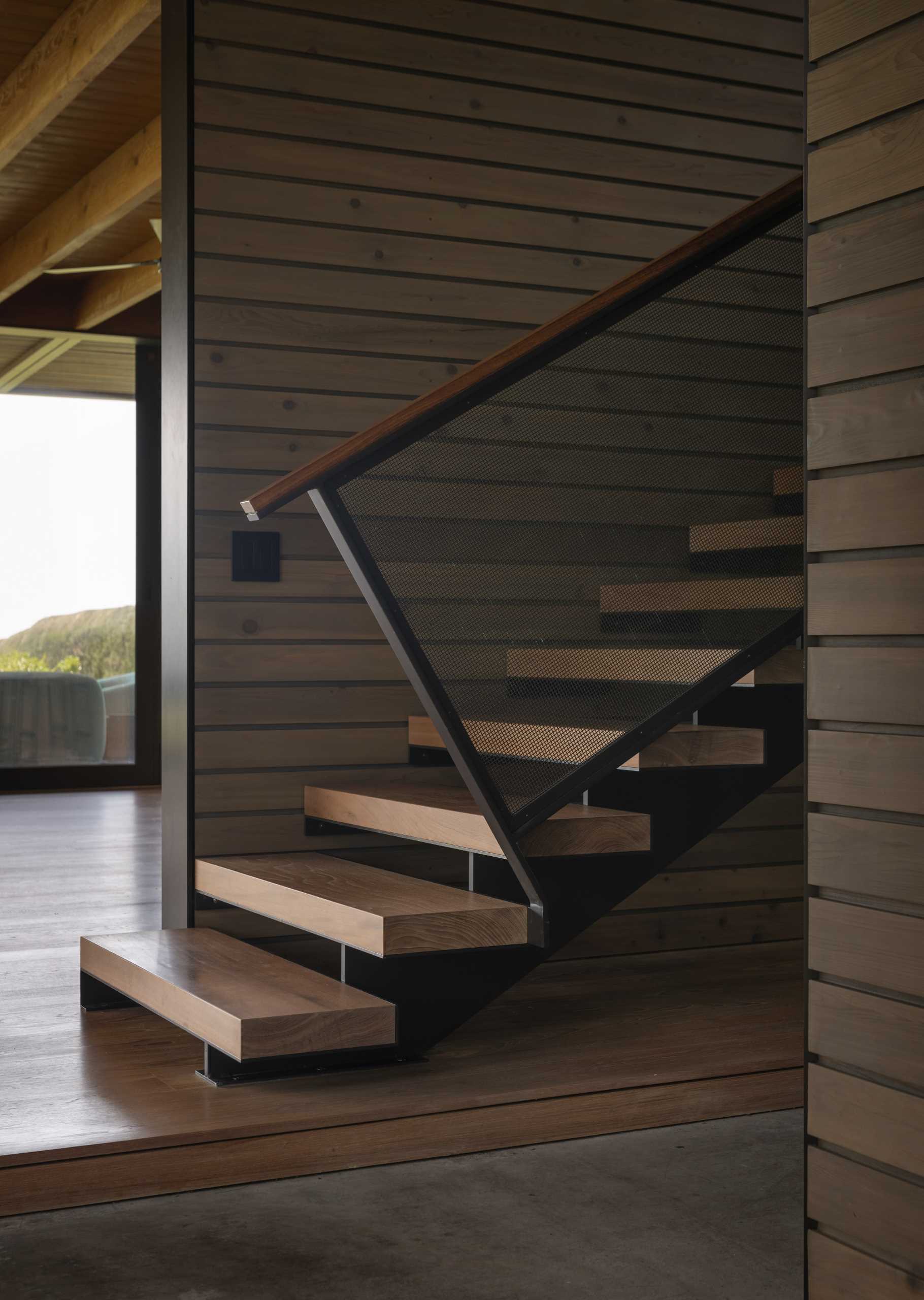 Photography by Aaron Leitz | Architecture firm: OLSON KUNDIG | Project Team: Tom Kundig, FAIA, RIBA, Design Principal; Bob Jakubik, Project Manager; Joe Filippelli, Project Architect; Laina Navarro, Interior Design; Phil Turner, Gizmo Design | Key Consultants: DeCamp Construction, General Contractor; Monte Clark Engineering, Structural Engineer; Shawback Design, Interior Design; Lutsko Associates, Landscape Architect; O-LLC, Lighting Design; KB Architectural Services with Phil Turner, Gizmo Design