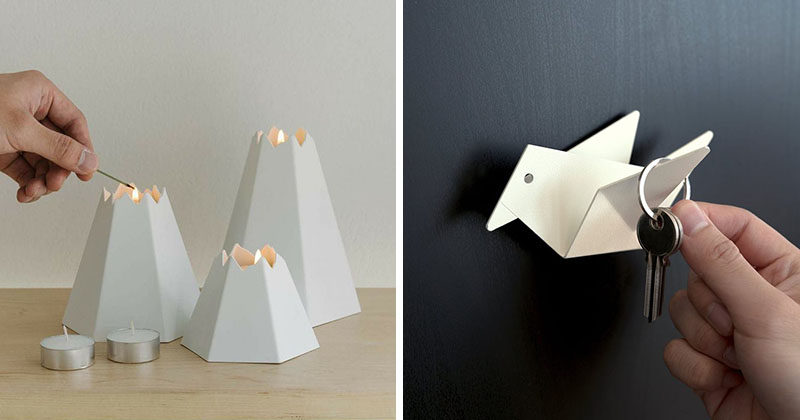 Inspired by origami, the Japanese art of paper folding, Moreoverdesign has created a collection of home decor items that feature clean lines and simple design. By artfully folding sheets of metal, pieces like the Easy Bird accessory and envelope holder, and the volcano candle holder come to life.
Designed to hold keys, totes, purses, and mail, the Early Bird wall hooks add a minimal and functional piece of decor to your walls. They can be displayed in a flock or on their own and can be hung anywhere in your home that needs a bit of life injected into it.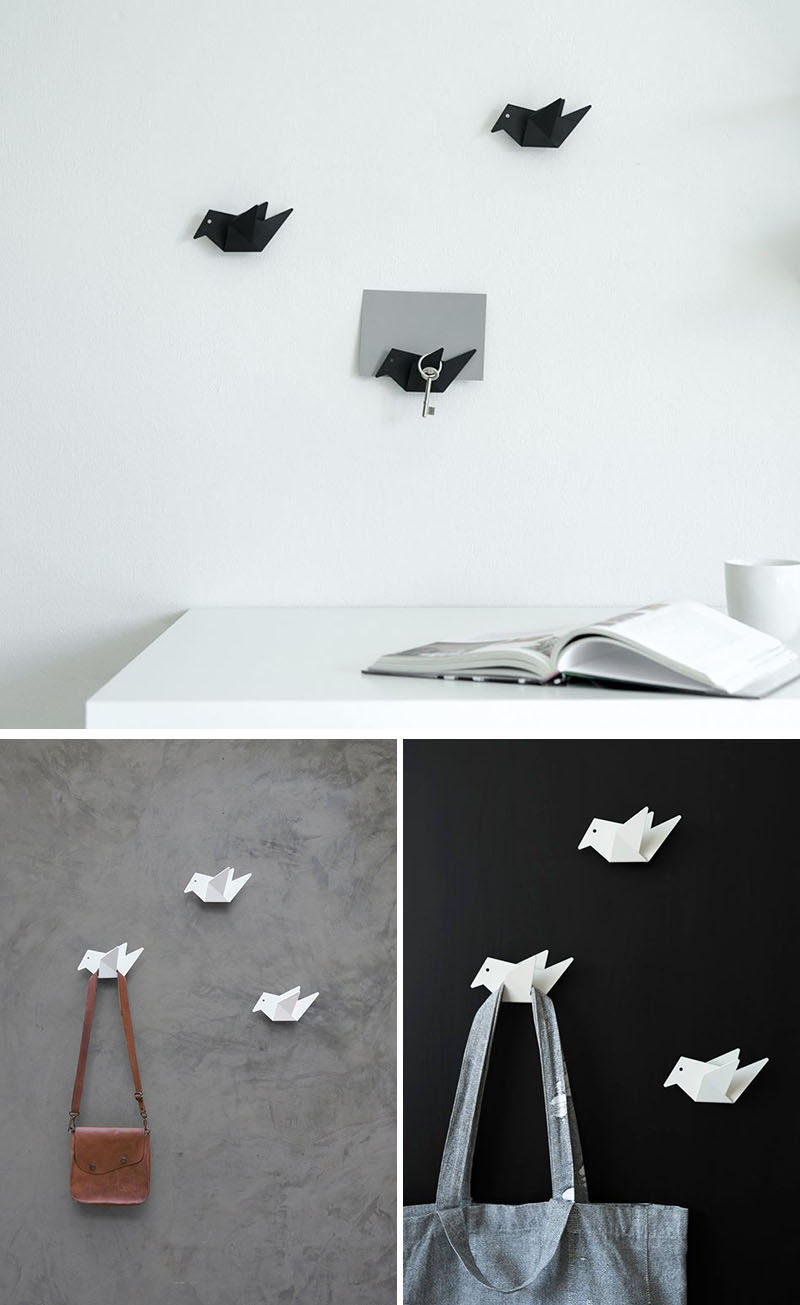 ---
Much like the Early Birds, the Volcano holders can also be used in two ways – in one way as a candle holder and in another as a simple piece of decor to place on your coffee table, shelves, or nightstand.
---