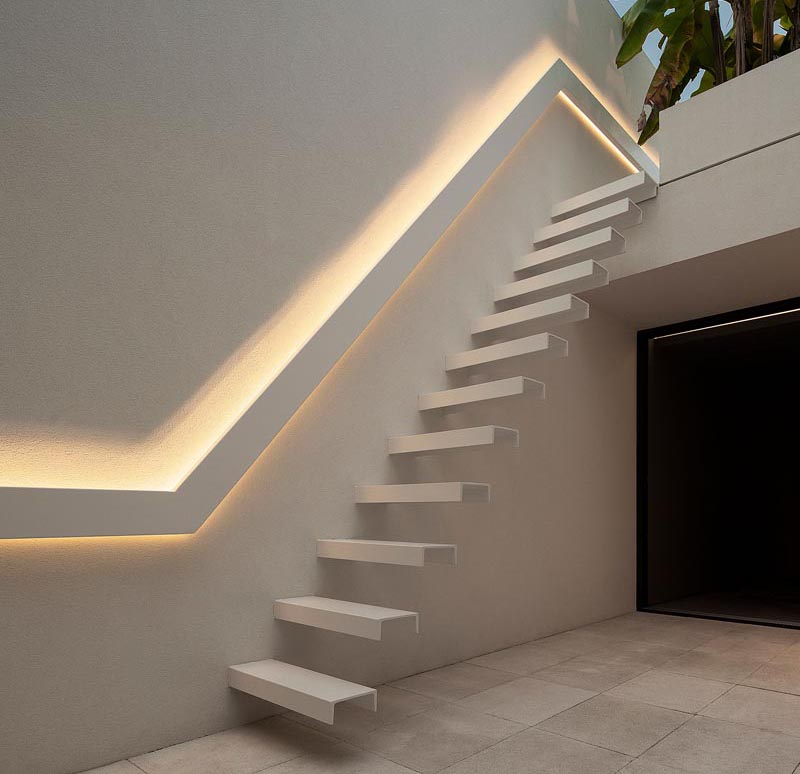 Paulo Martins Arquitectura & Design completed a small house in the center of Portugal, that features a white exterior with cantilevered stairs and a backlit handrail.

The exterior stairs appear to float alongside the wall, while the handrail almost blends into its surroundings.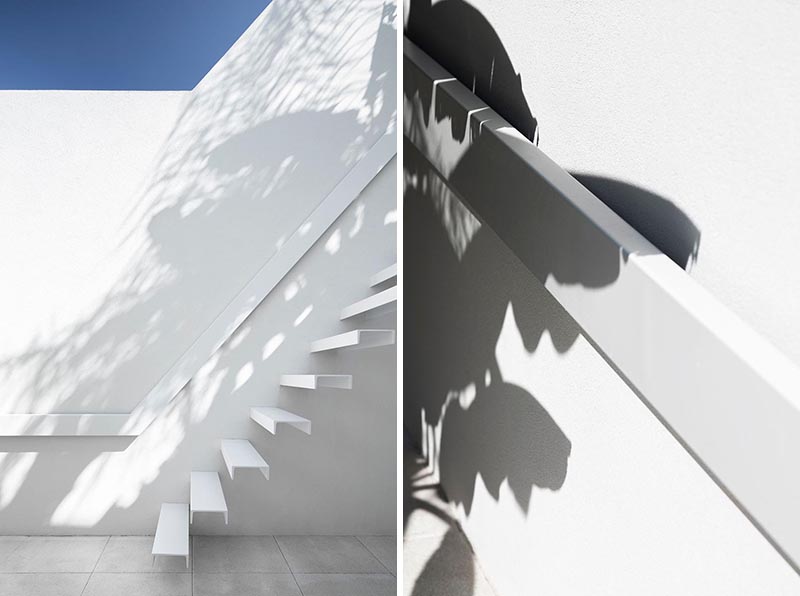 At night, the handrail has hidden lighting behind it that creates a soft glow, following the shape of the stairs and guiding people to the next level.
Photography by Ivo Tavares Studio | Architect: Paulo Martins | Collaborator – Bruno Alvarinhas (Architect) | Engineers: R5 Engineers | Construction: Isolterm