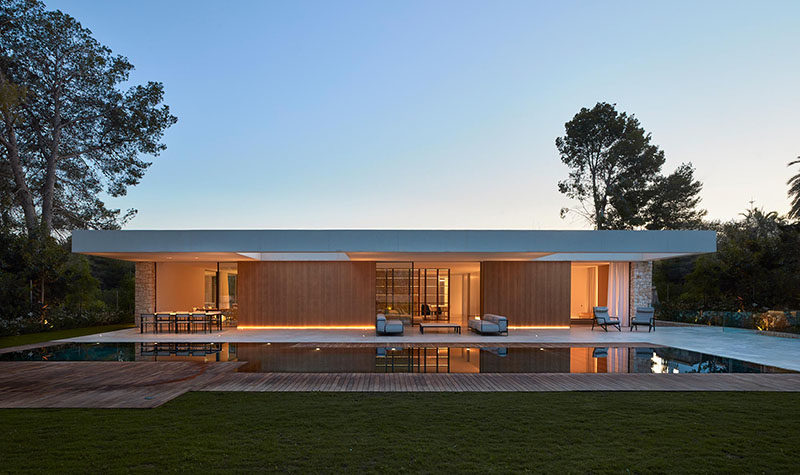 When architect Ramón Esteve was designing this new house near Valencia, Spain, he made sure that the exterior lighting highlighted the design of the house.
You can see an example of this in the outdoor space that sits below a large cantilever of white concrete that has two perforations to allow the entrance of sunlight.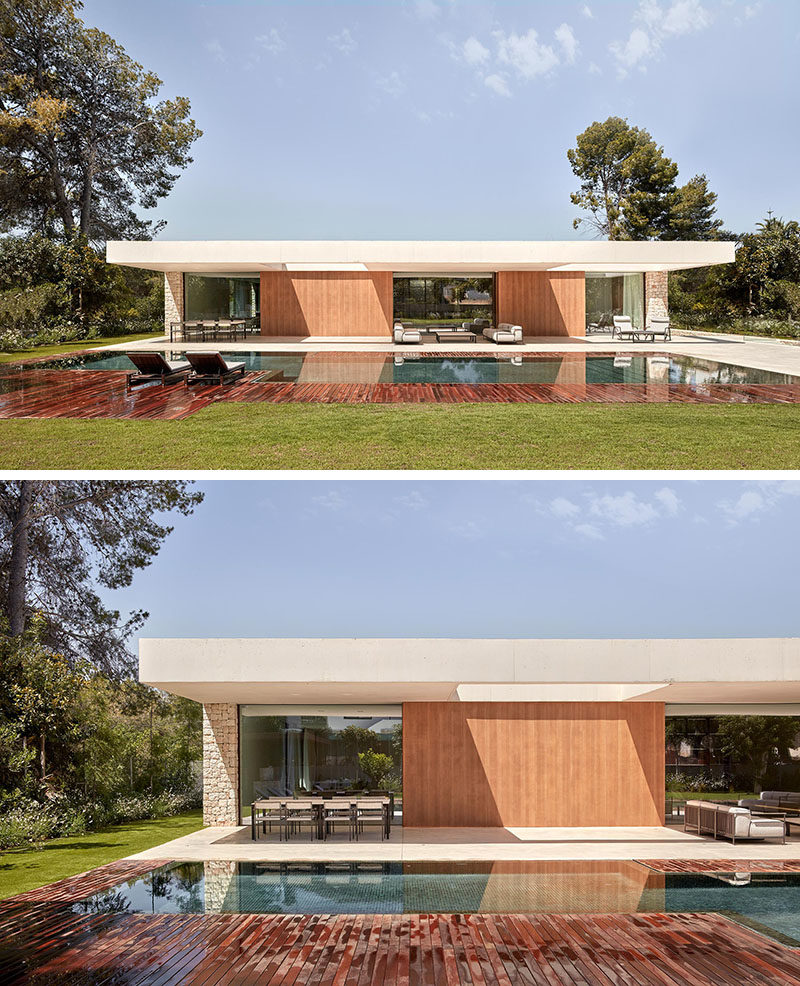 ---
By including strips of hidden lighting at the base of the exterior wood walls, the architect was able to highlight the wood accents, and create a soft glow that can be enjoyed at night when entertaining by the pool.
---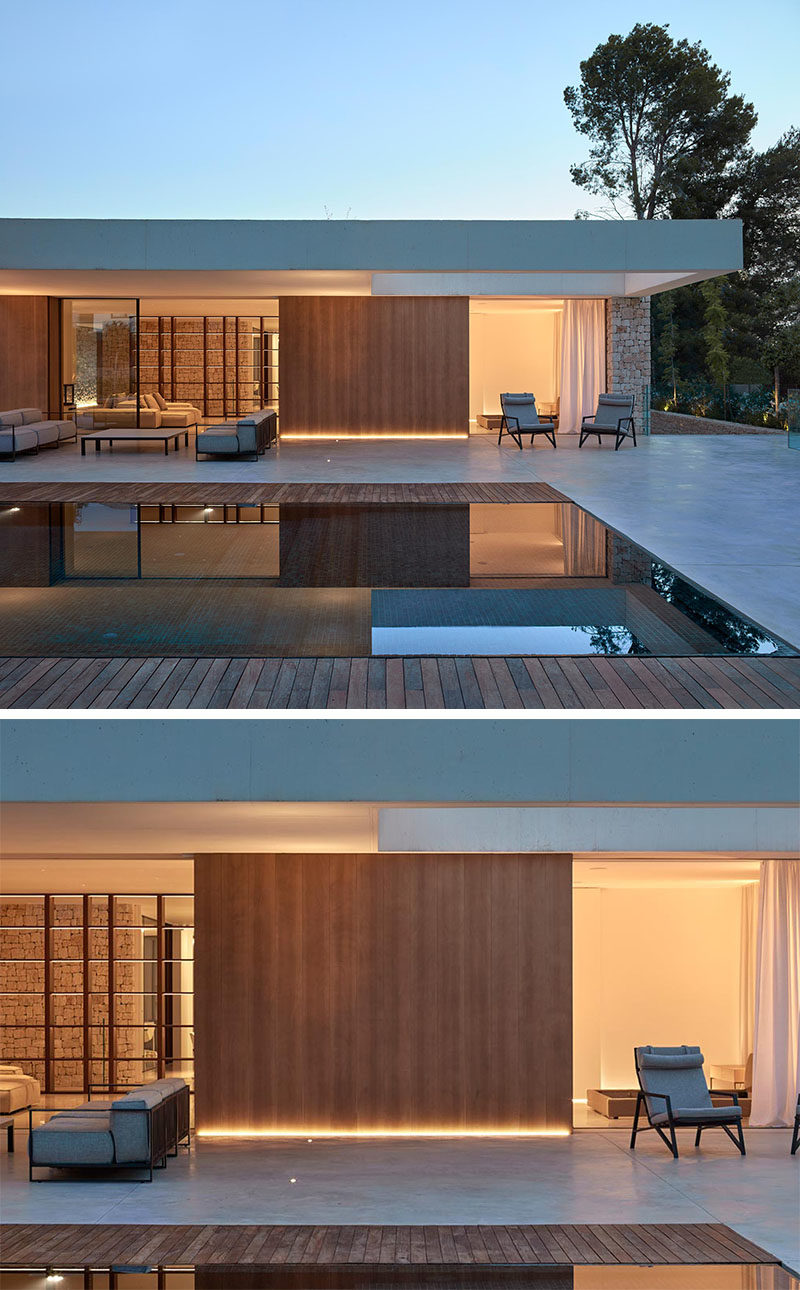 Photography by Mariela Apollonio | Architect: Ramón Esteve | Project Team: Estefanía Pérez, Jacobo Mompó, Anna Boscà, María Parra | Collaborators: REE Tudi Soriano | Collaborators: Indigo Ingeniería, Prodein Ingeniería | Technical Architect: Emilio Pérez, Carolina Tarazona | Constructor: CH Palau | Project Manager: Luis Navarro | Audiovisual: Alfonso Calza