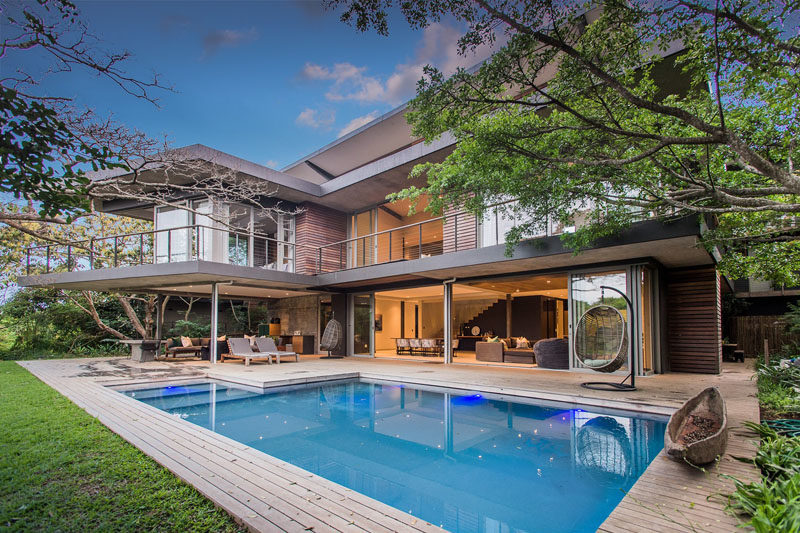 Metropole Architects has completed a modern house in the South Africa, that's designed to take full advantage of the forest surrounding it.


Large established trees and bush surround the property, providing privacy and shade.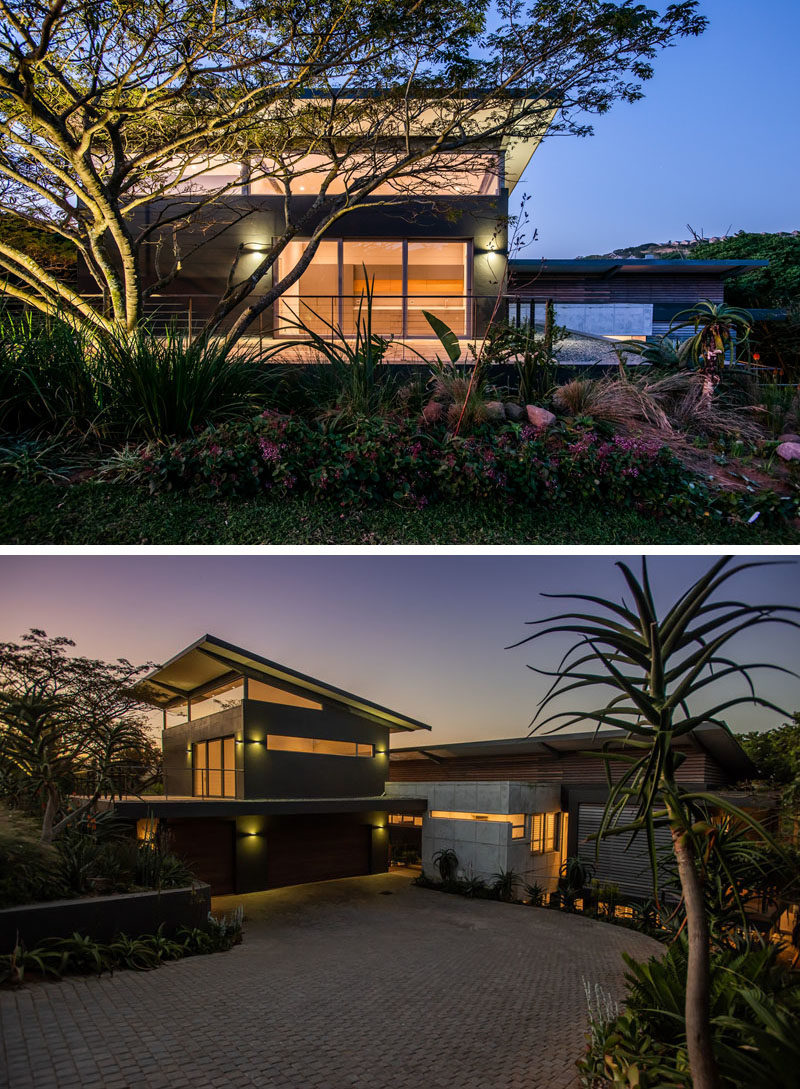 ---
Wood design elements, like the wood ceiling that wraps around and down onto the wall in the living room, bring a natural touch to the interior of the home.
---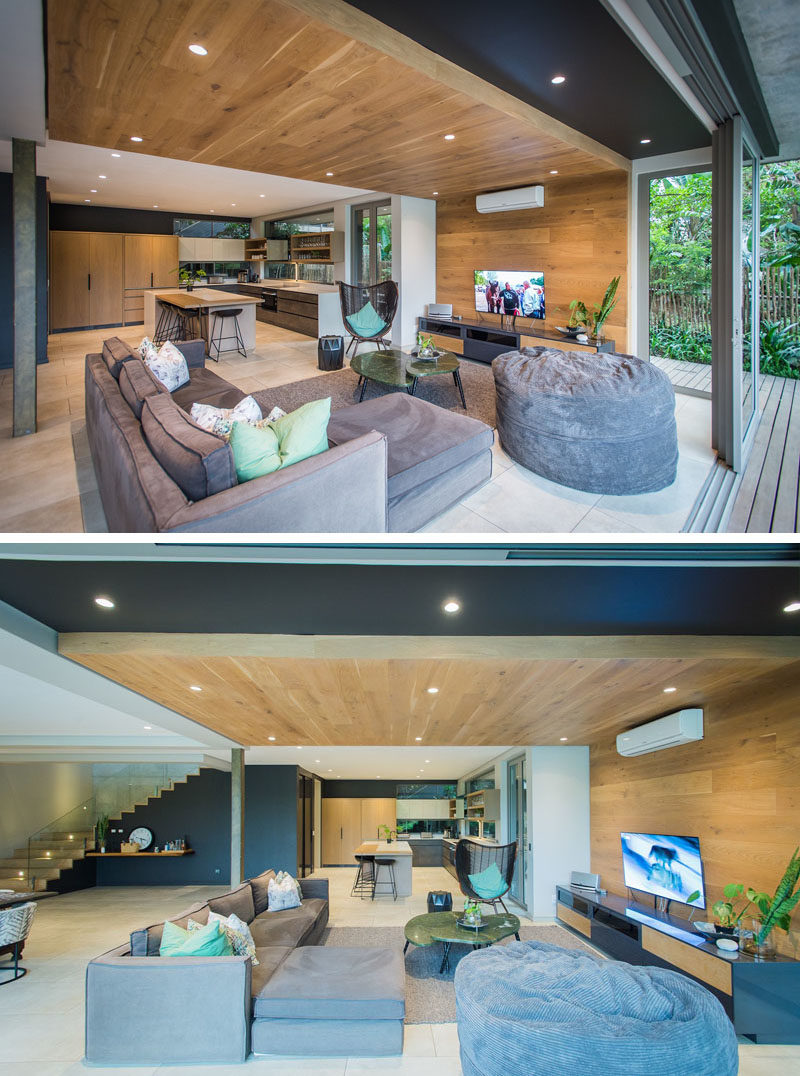 ---
An open floor plan that the living room, dining room, and kitchen share, makes the social areas ideal for entertaining, while the light from the floor-to-ceiling windows can travel throughout the space without being interrupted by walls.
---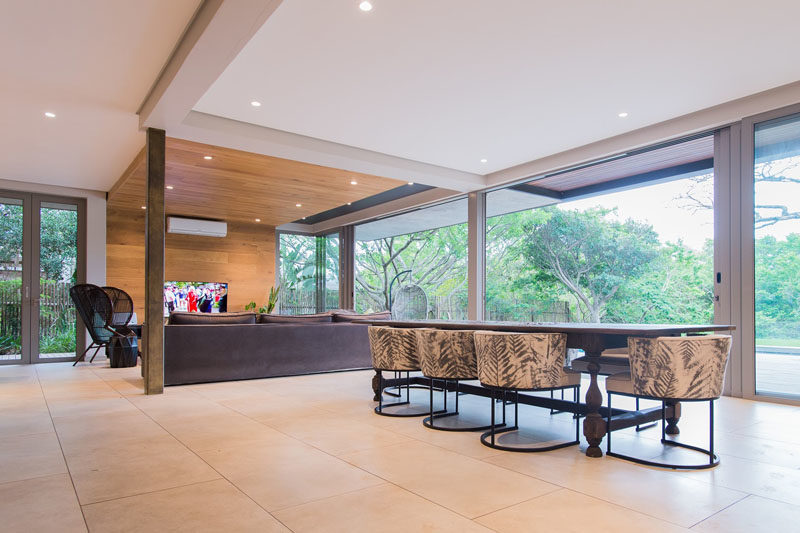 ---
In the kitchen, the centrally located island has been designed to accommodate seating, white open shelving along one wall shows off the glassware collection.
---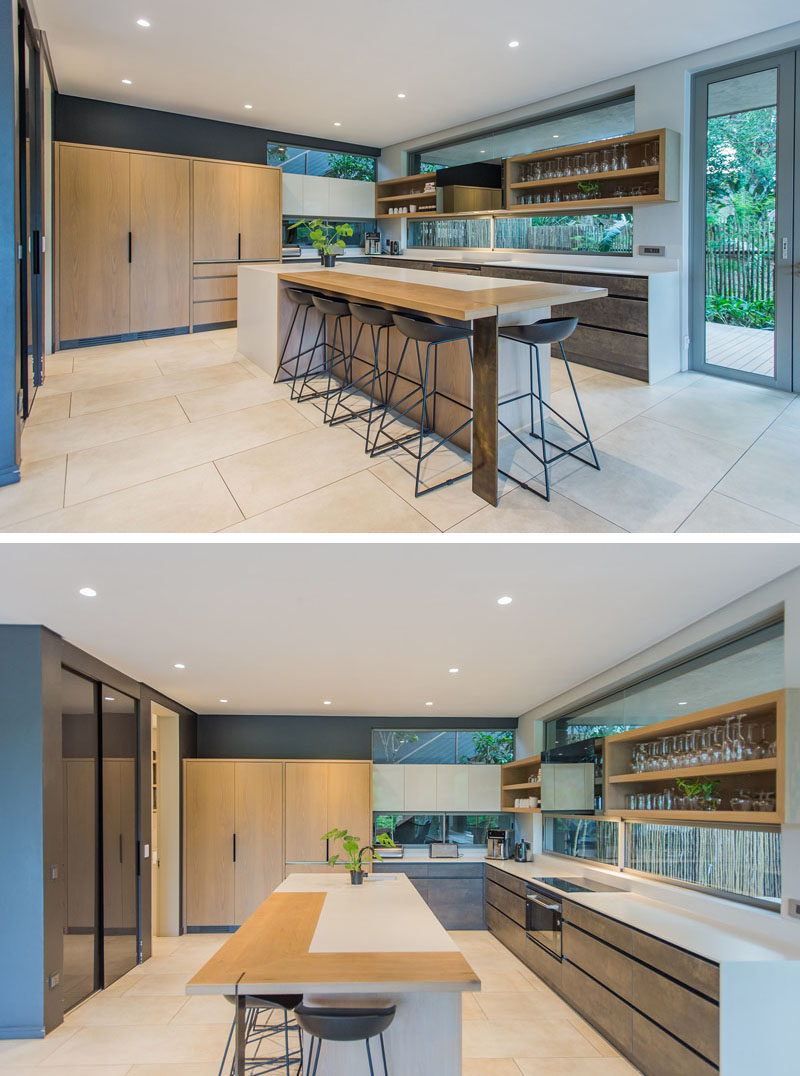 ---
Large sliding glass doors open the main floor of the house to the yard, swimming pool and its surrounding deck.
---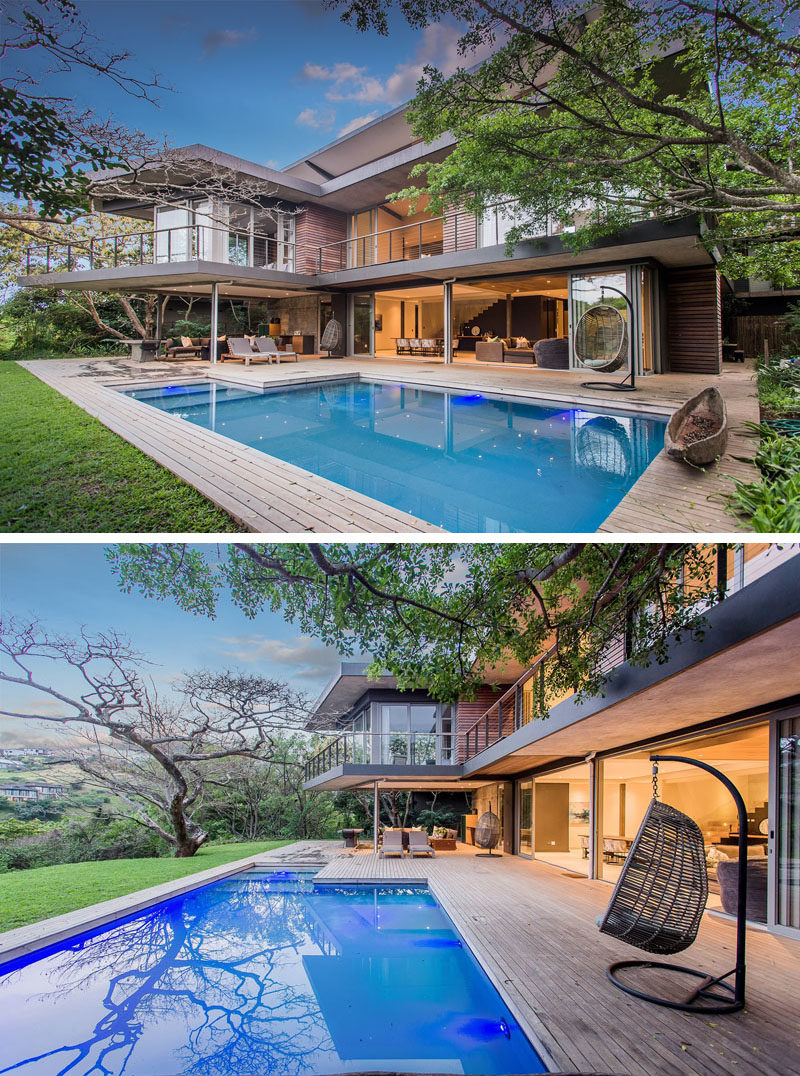 ---
At one end of the deck is a covered outdoor living room, fully furnished with couches, chairs, storage, and a table.
---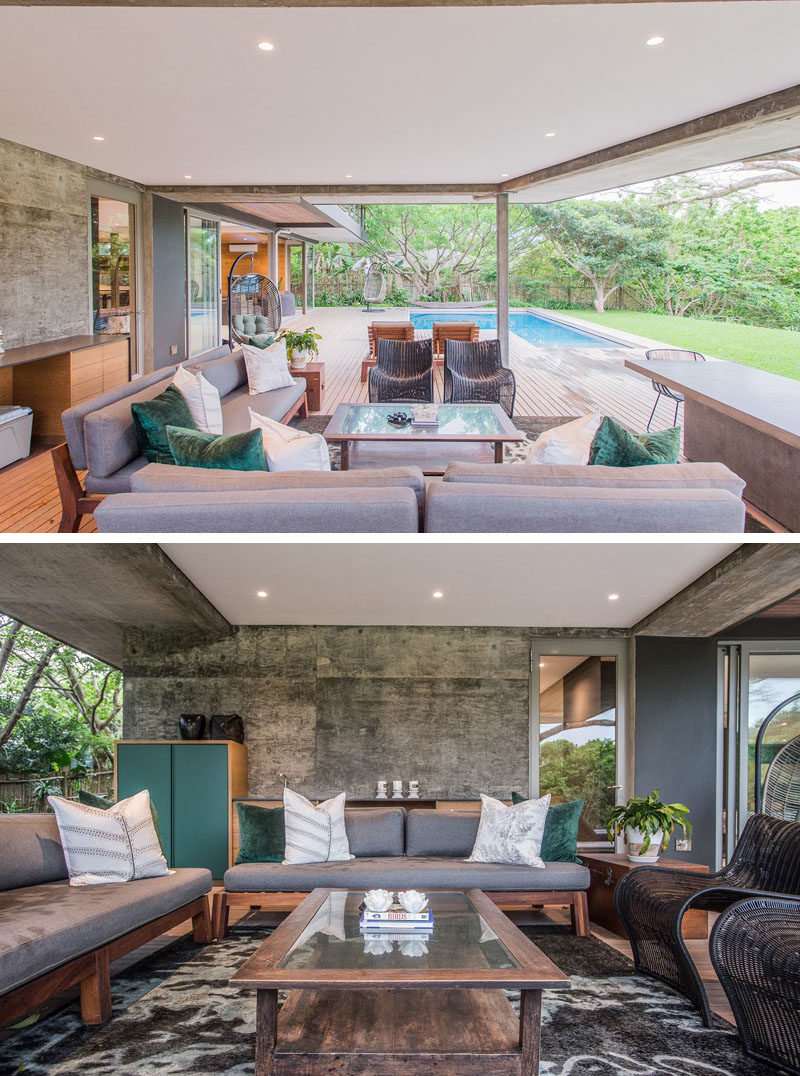 ---
Back inside, stairs with wood treads and glass railings leads to the upper floor of the home, where the bedrooms and bathrooms are located.
---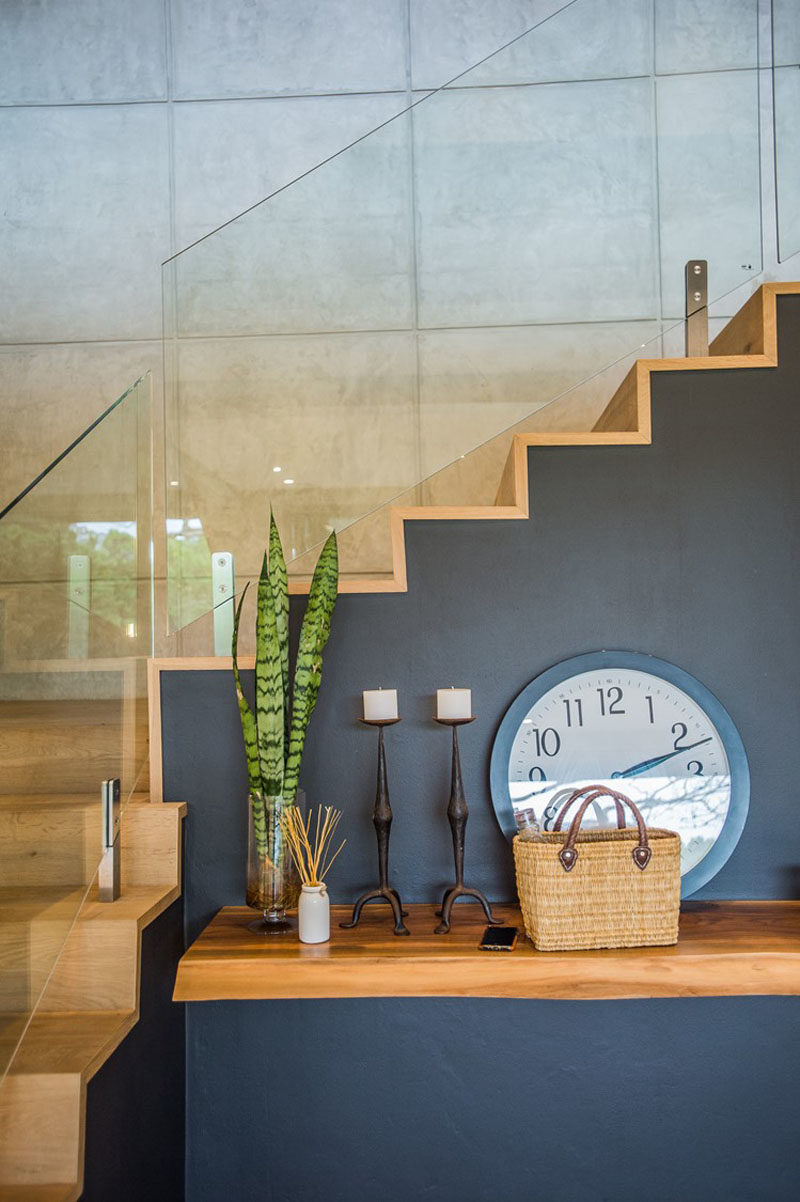 ---
At the top of the stairs is another living room. This time, it features a dark accent wall that highlights the artwork, while sliding glass doors open to a balcony with treetop views.
---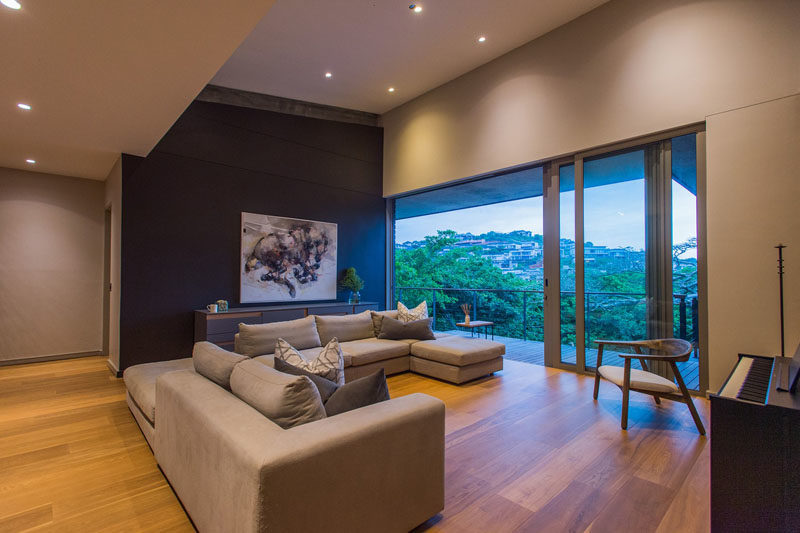 ---
In the bedroom, a paneled wood accent wall showcases the grain, while delicate basket-like pendant lights hand on both sides of the bed.
---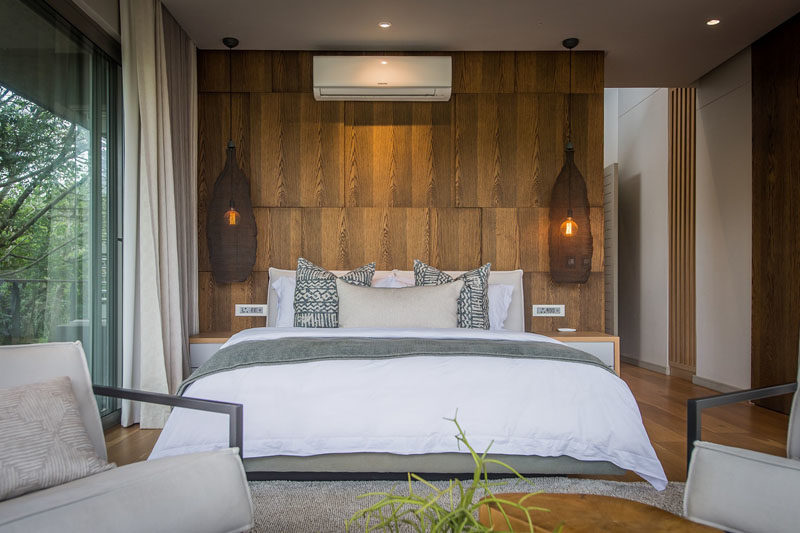 ---
In the master bathroom, a long wood floating vanity has plenty of room for two basins, while the built-in bath has been positioned underneath the window, and the shower is separated from the rest of the bathroom by a black-framed glass wall.
---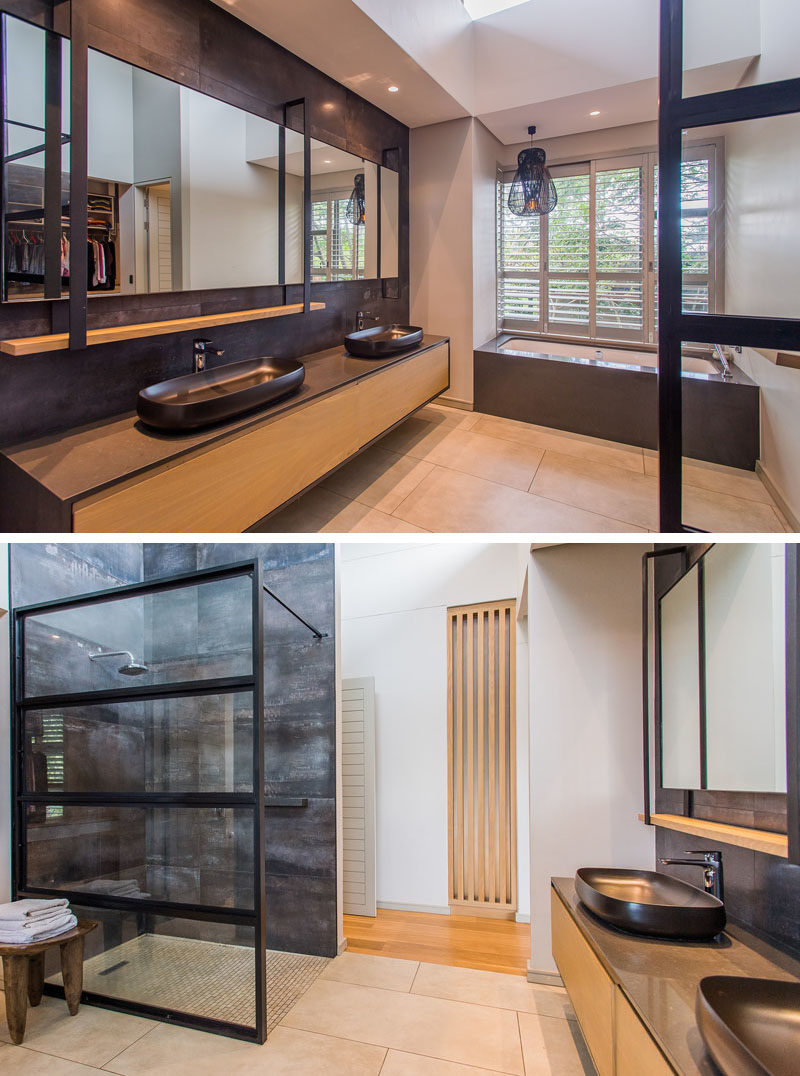 Photography by Chris Allan Photo |Architecture Firm: Metropole Architects | Design Architect: Tyrone Reardon of Metropole Architects | Project Technician: Simon Wayne of Metropole Architects | Engineering: RJB Consulting Engineers | Interior Design: Louise Metcalfe of Storehaus Design | Contractor: MacMac Building | Electrical Contractor: OHMS
---
Get the contemporist daily email newsletter – sign up here