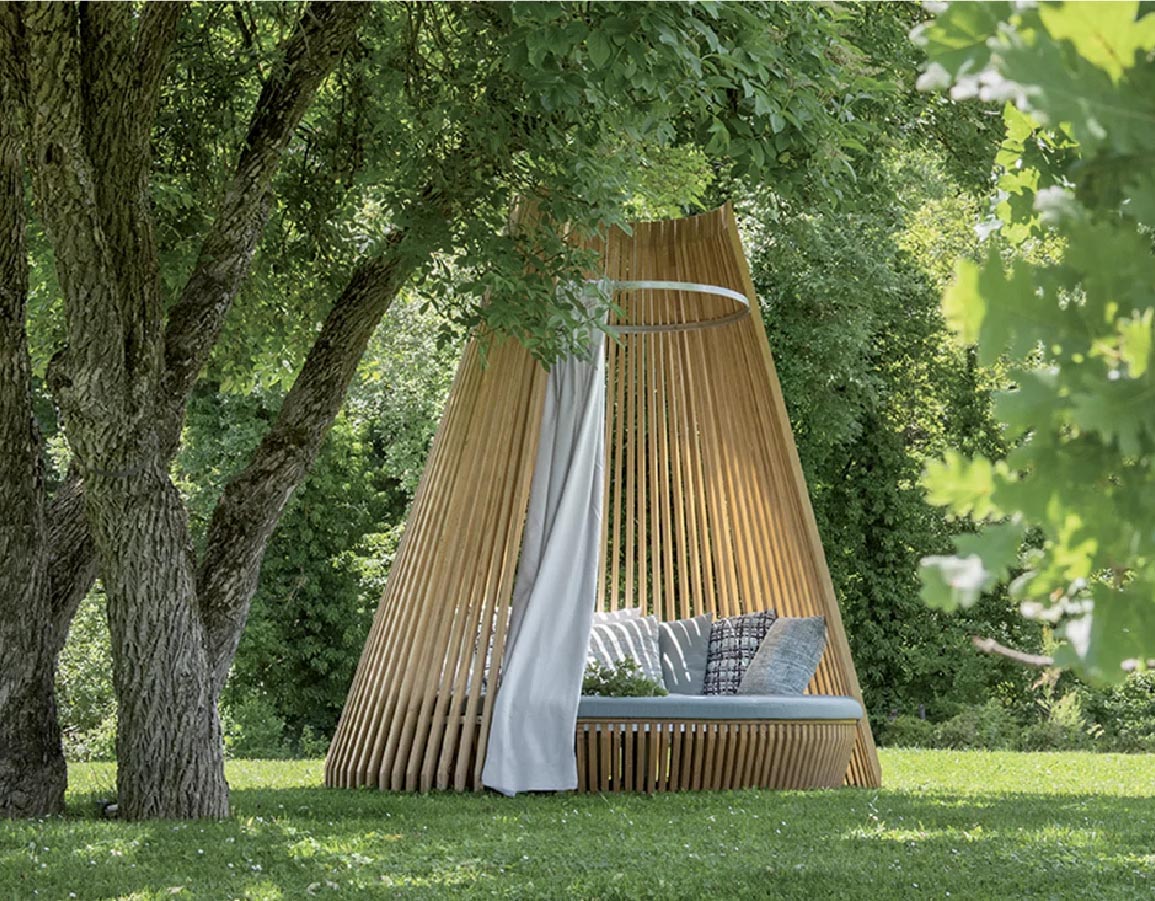 Designer Marco Lavit has created a 'Hut', a new outdoor furniture design that's made to feel like a welcoming and comfortable nest.
Created for furniture manufacturer Ethimo, 'Hut' includes long wood slats made from Siberian Larcie or Accoya, which are fashioned in a way that's inspired by the shapes of a tipi.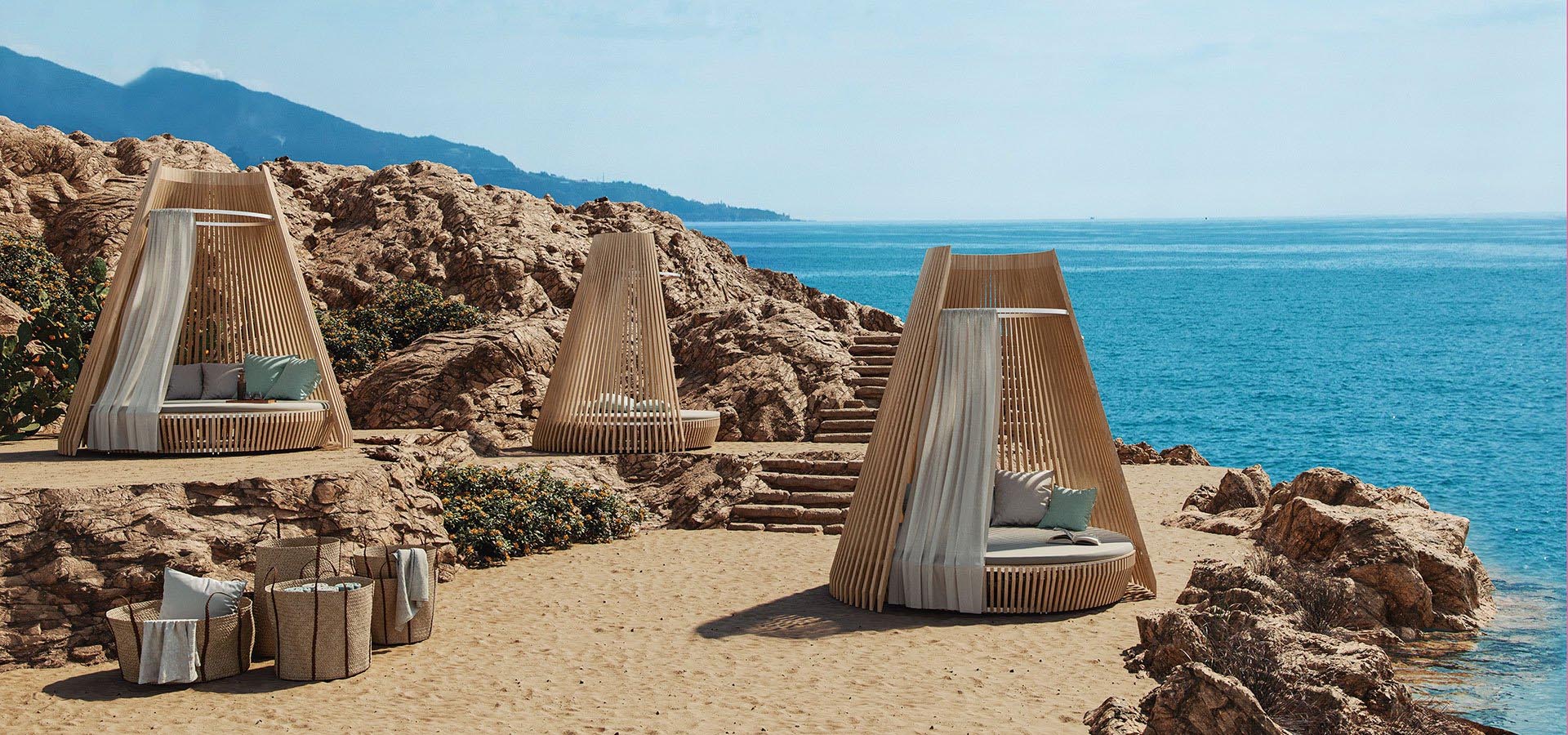 The interior of the lounge includes metal inserts and details that define the large seat, which is covered with soft cushions.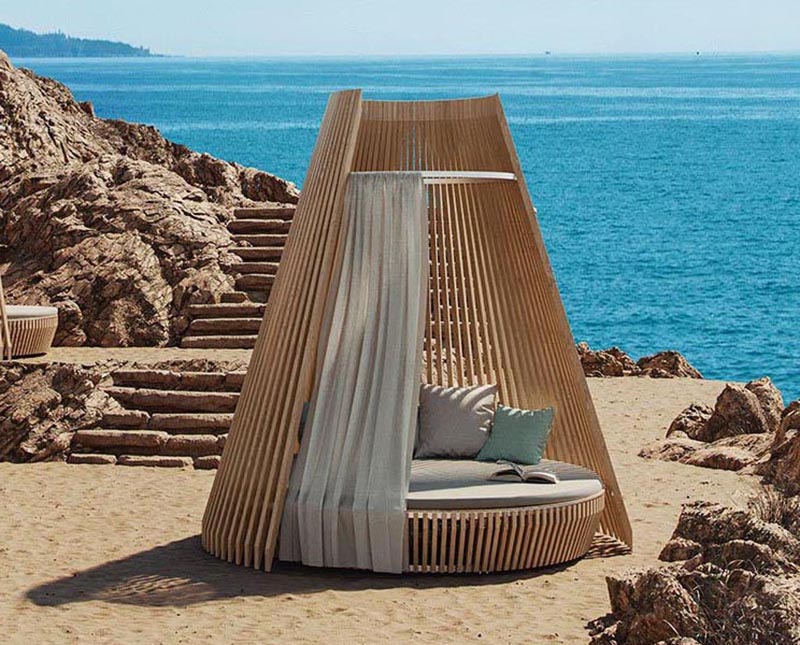 When needed, a curtain, which hangs from a metal ring, can be drawn, creating a semi-private place to relax.

Images courtesy of Ethimo