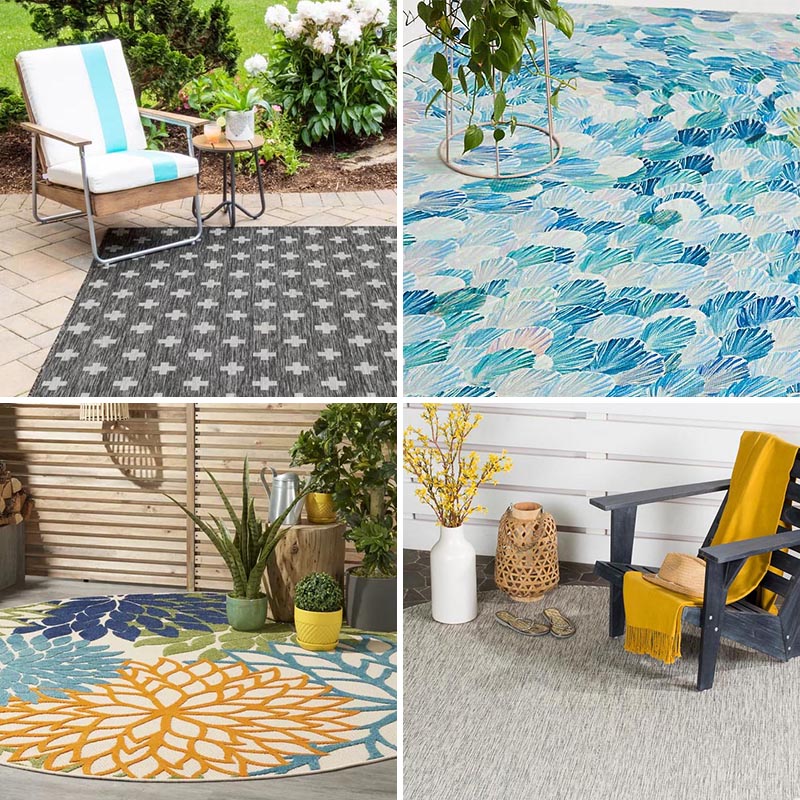 When you have a deck or patio, a modern outdoor rug is a great way to define an area, add some color, and create a soft touch underfoot.

We've put together a collection of 9 ideas for outdoor rugs that would suit any modern yard.
1. Synthetic Outdoor Rugs
Synthetic rugs, often made from polypropylene (also known as olefin rugs), are an ideal fabric for outdoor spaces. They are durable and will not grow mold or mildew when exposed to water. Plus if they have UV stabilizers, they won't fade from too much sunlight.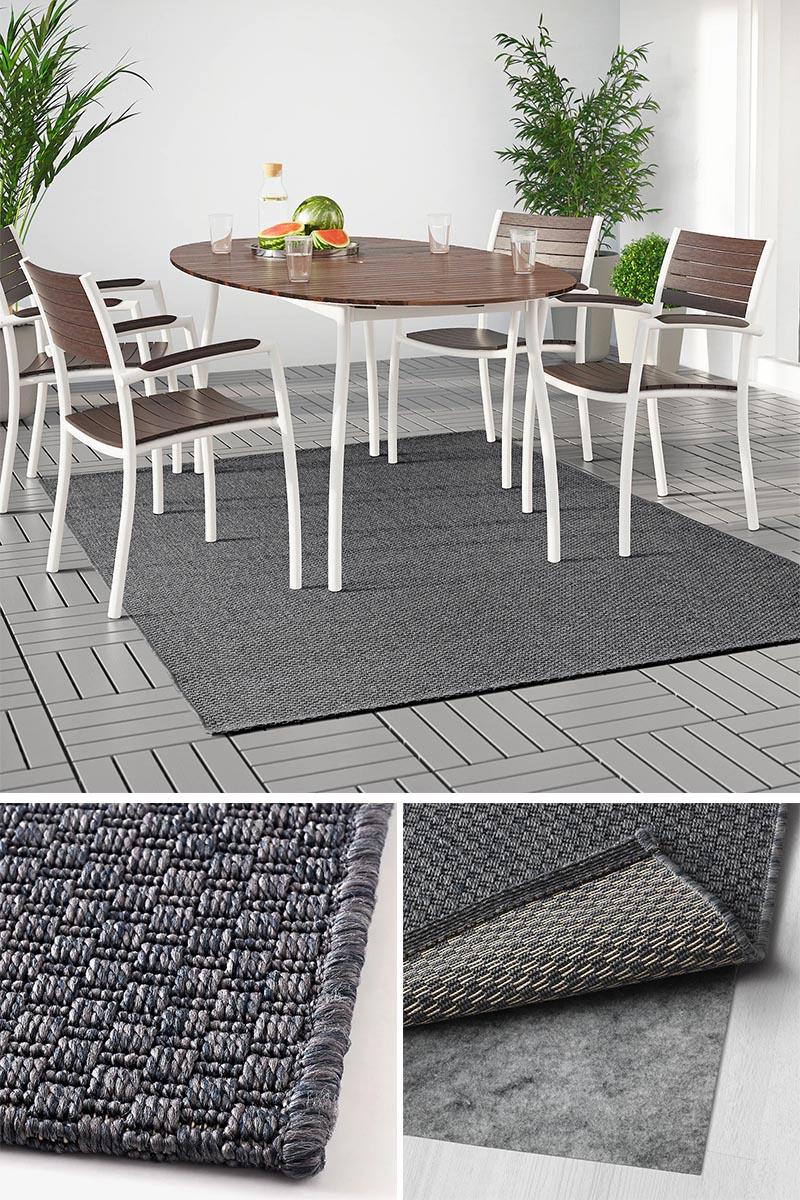 The MORUM indoor / outdoor rug by IKEA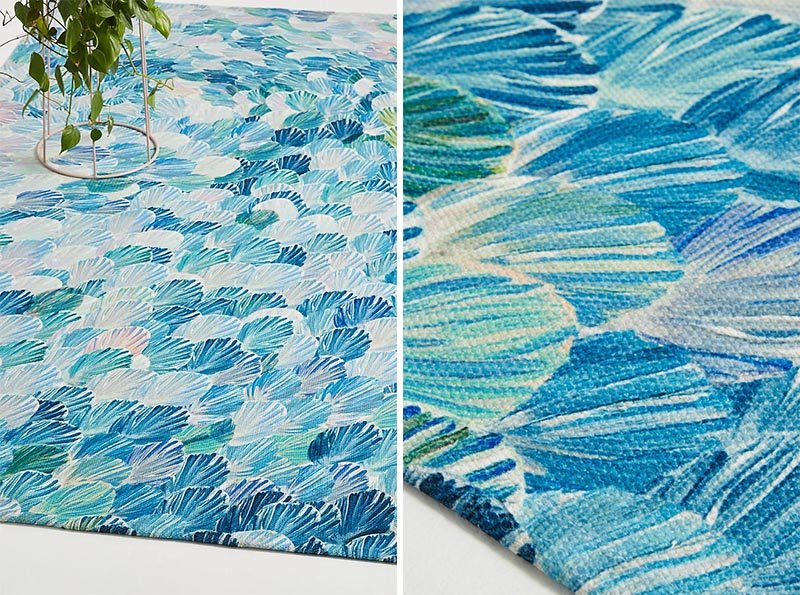 2. Large Outdoor Rugs
Large or oversized rugs are ideal for when you want to create an outdoor living room with a couple of couches and a table.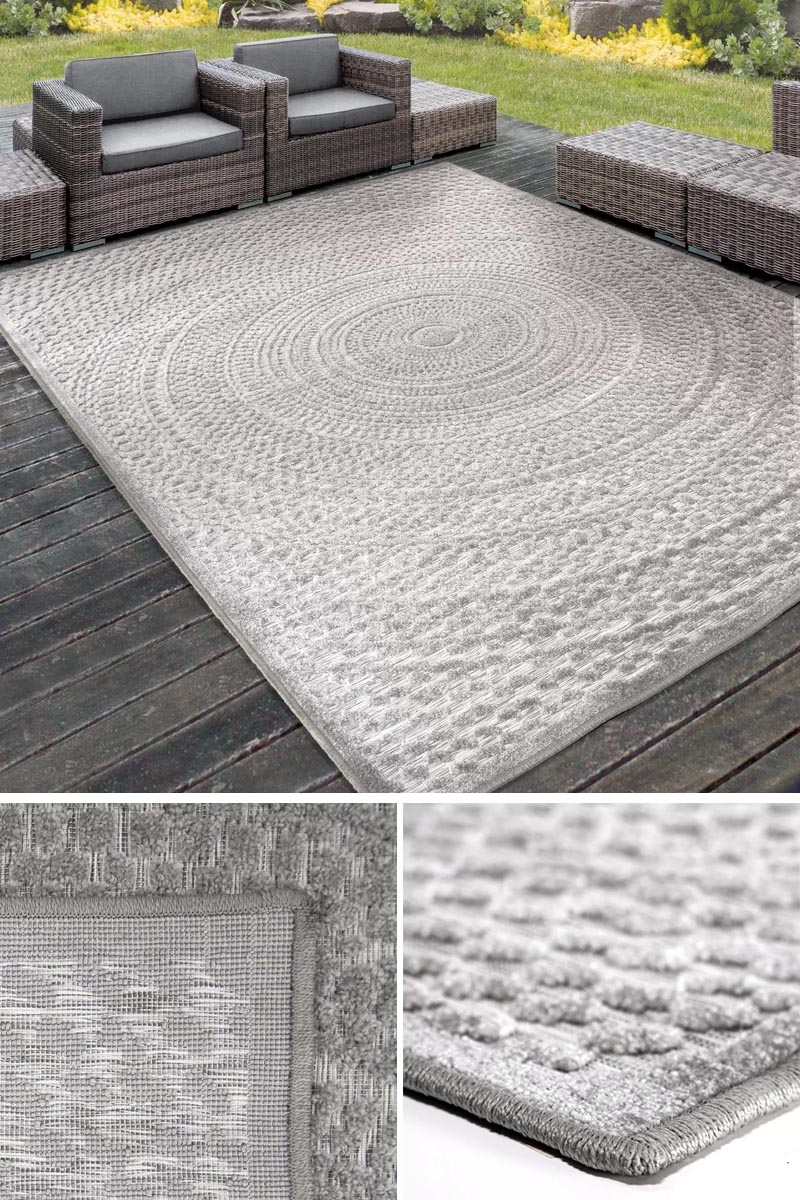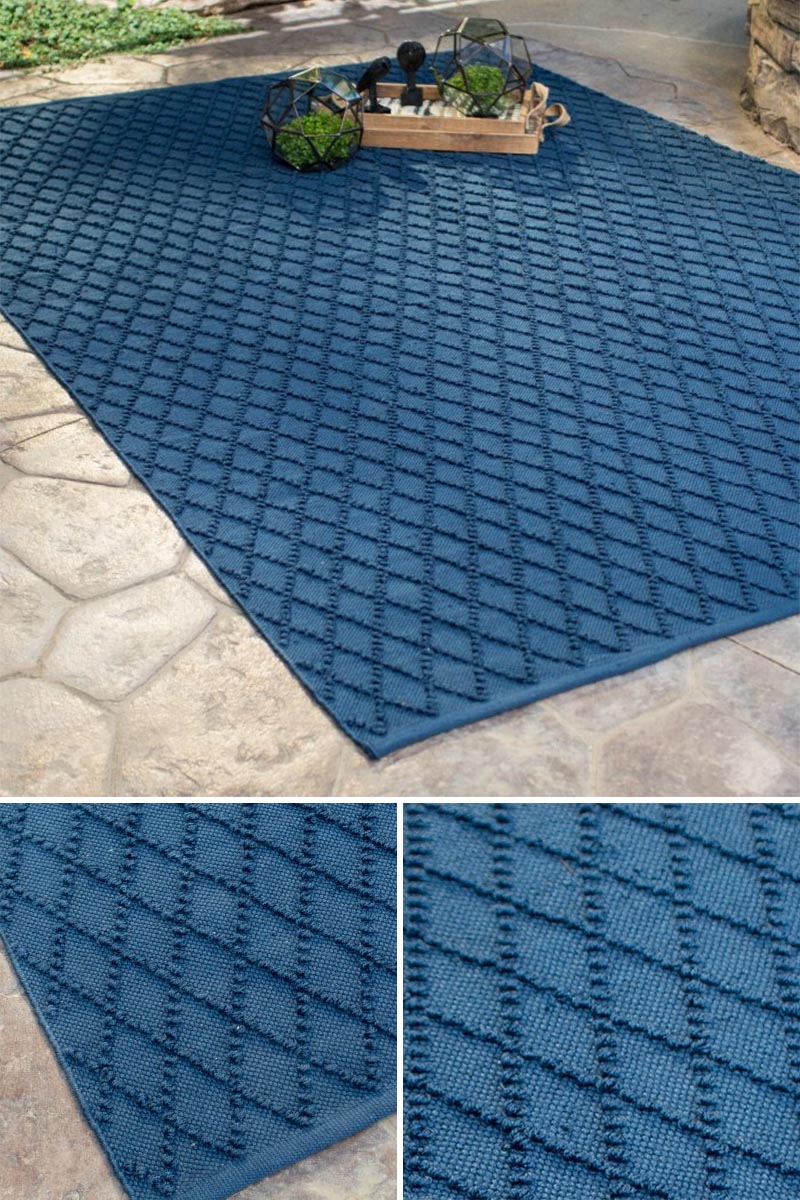 3. Square And Rectangular Outdoor Rugs
Square and rectangular rugs are one way of creating a dedicated seating or alfresco dining area in a large open space. Much like a living room rug, you can have a couch or picnic table, and it immediately becomes anchored in the space by placing them on the rug.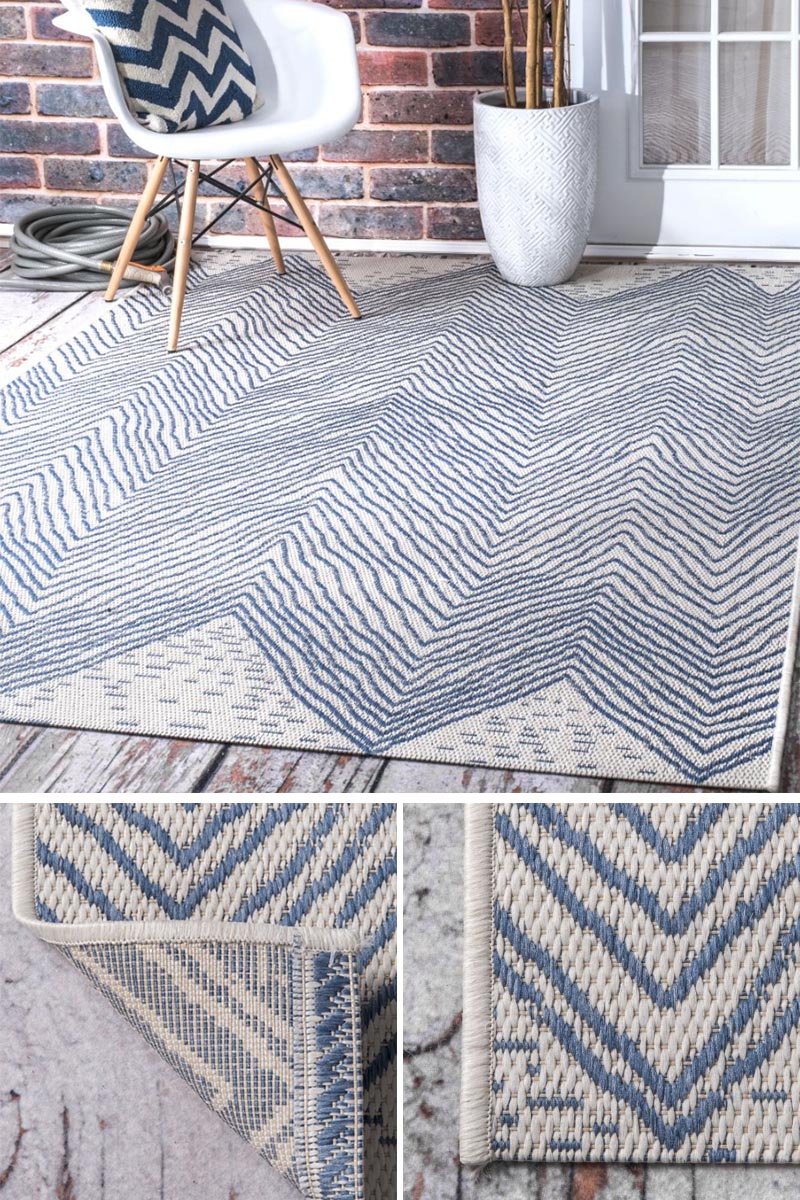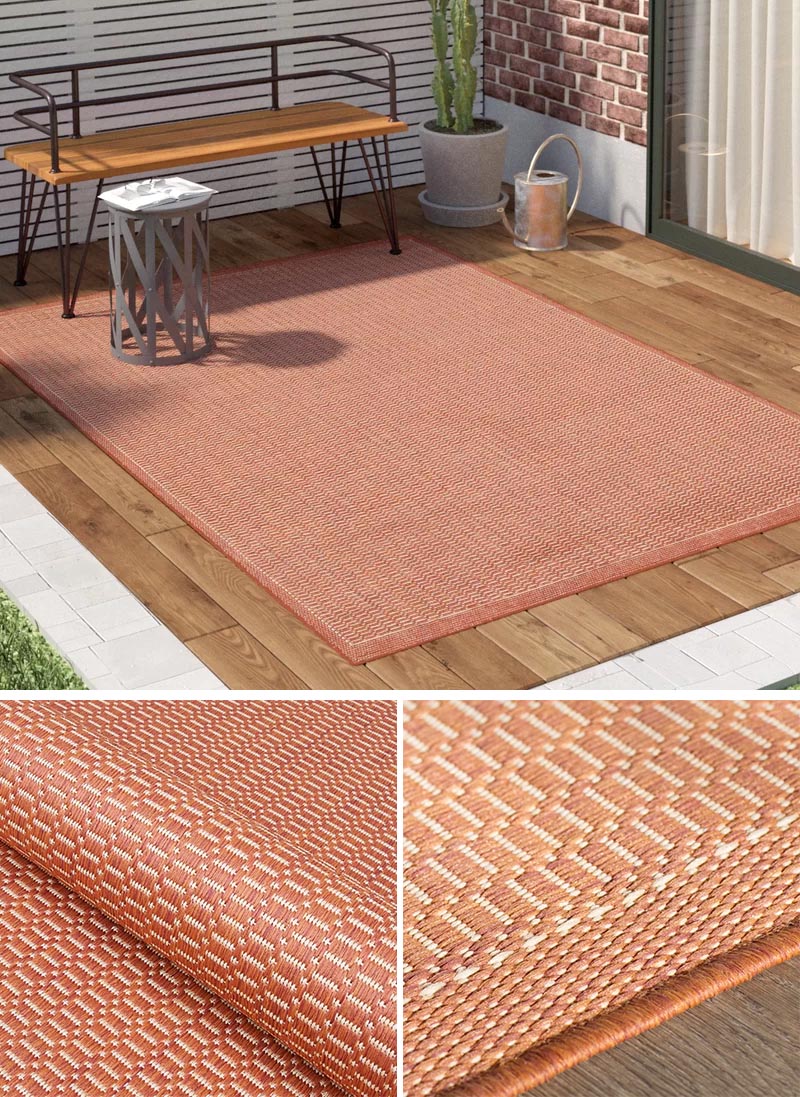 4. Round Outdoor Rugs
Round outdoor rugs are a great way to create a conversation circle outside. Round rugs are also a good idea if you have a curved space or a corner space where you don't want the rug to go all the wall to the walls.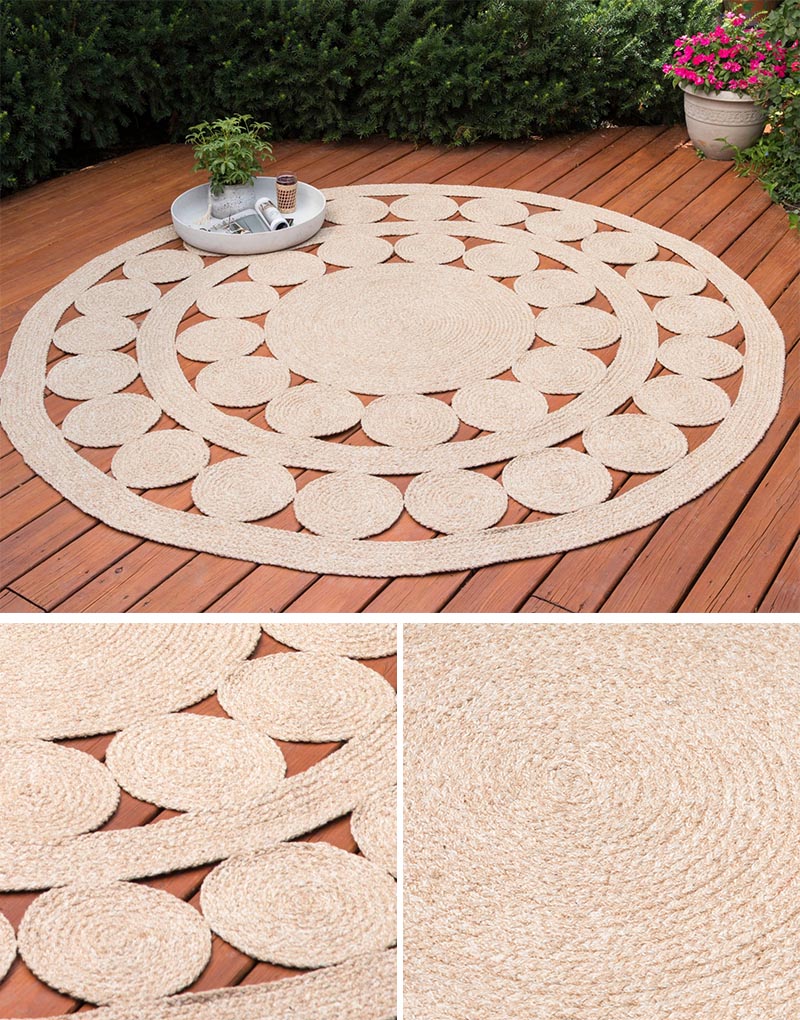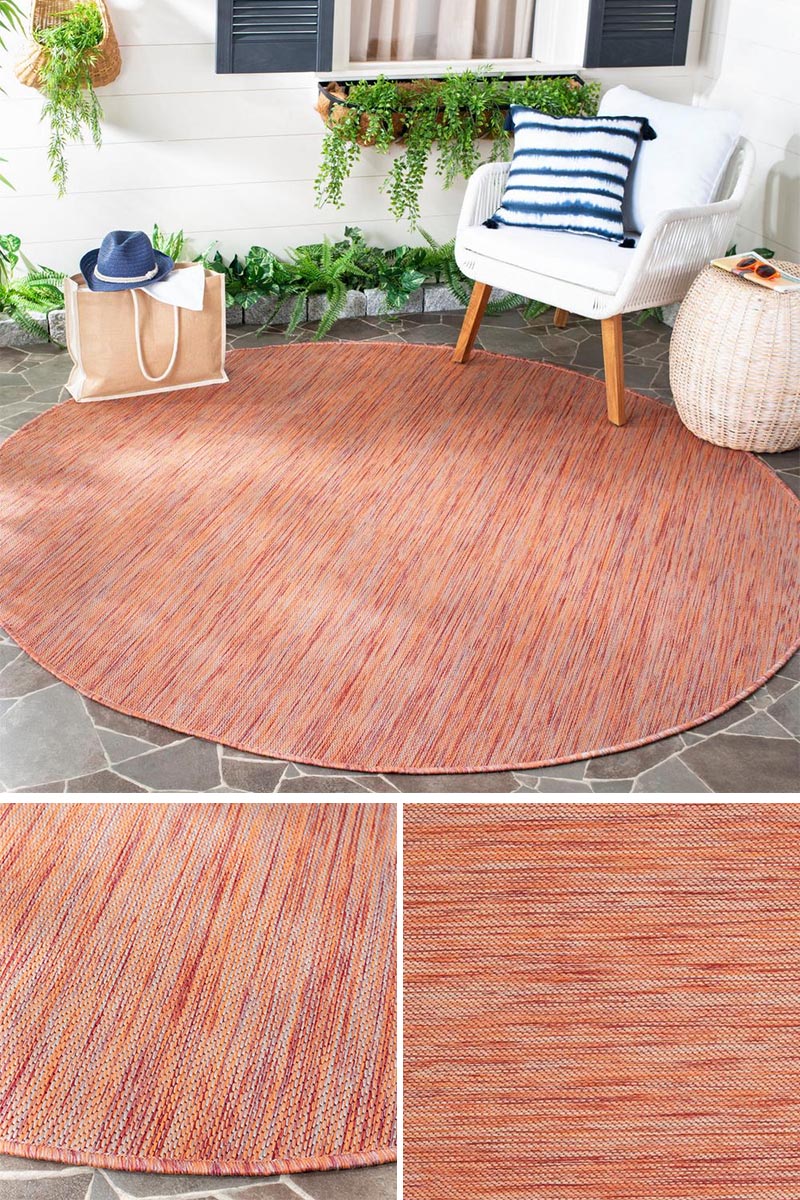 5. Patterned Outdoor Rugs
Patterned rugs are a unique way of adding interest to an outdoor patio or deck. You can keep the pattern fairly simply with a single design, or liven the space up a bit more with a bold multi-color look.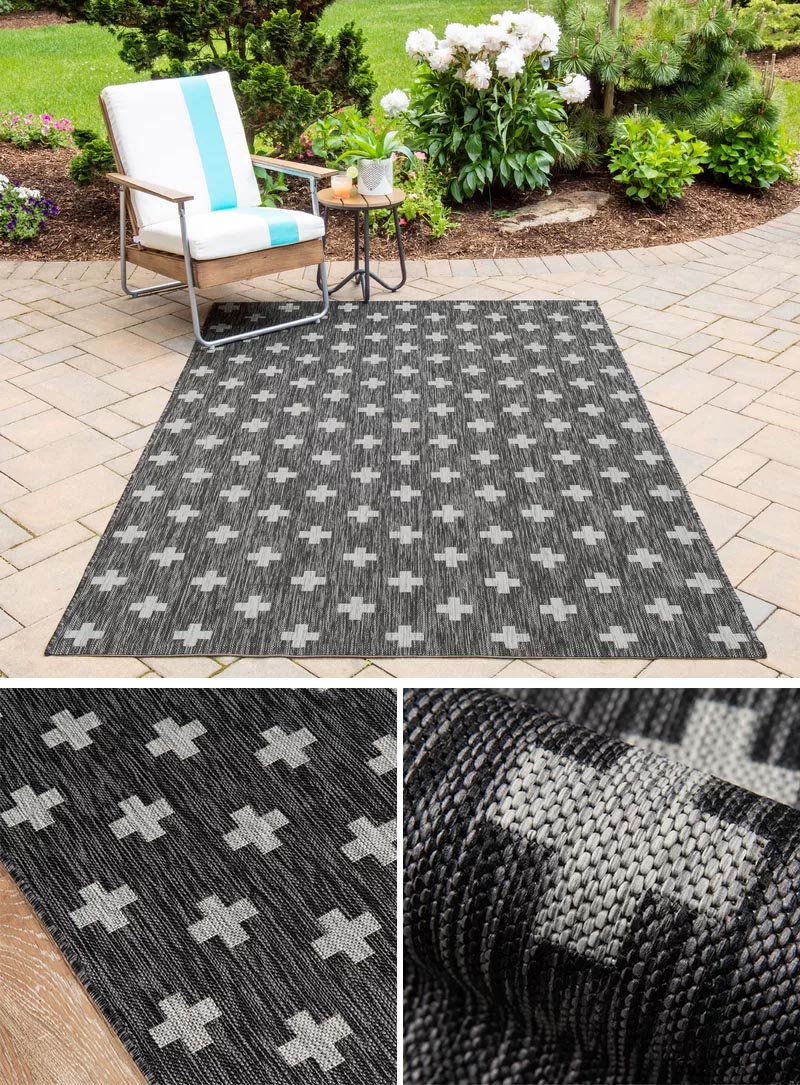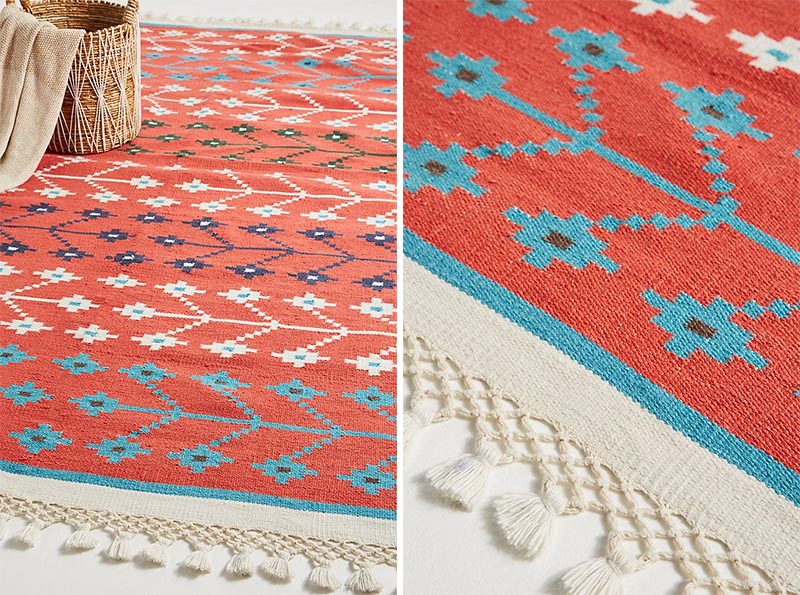 6. Striped Outdoor Rugs
A striped outdoor rug is one way of adding either a simple color to your space, or if you go bold, it may remind you of a beach towel, depending on the atmosphere you want to create.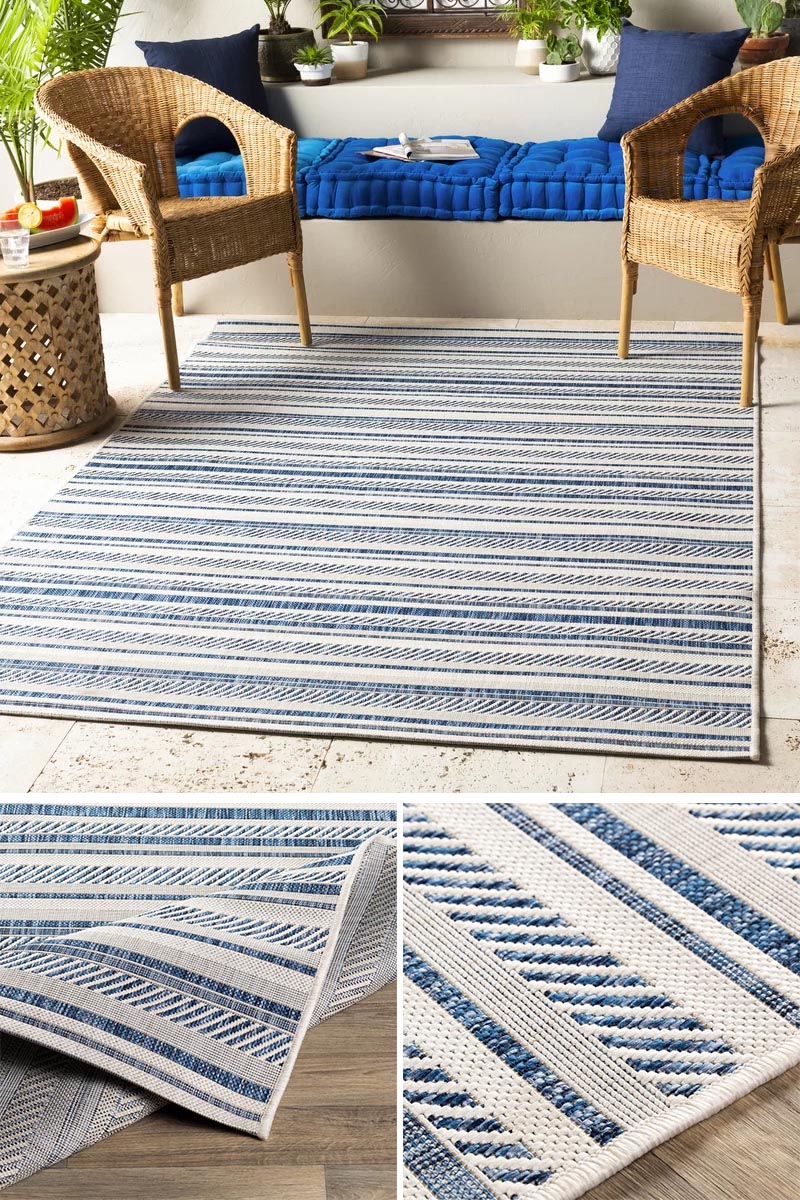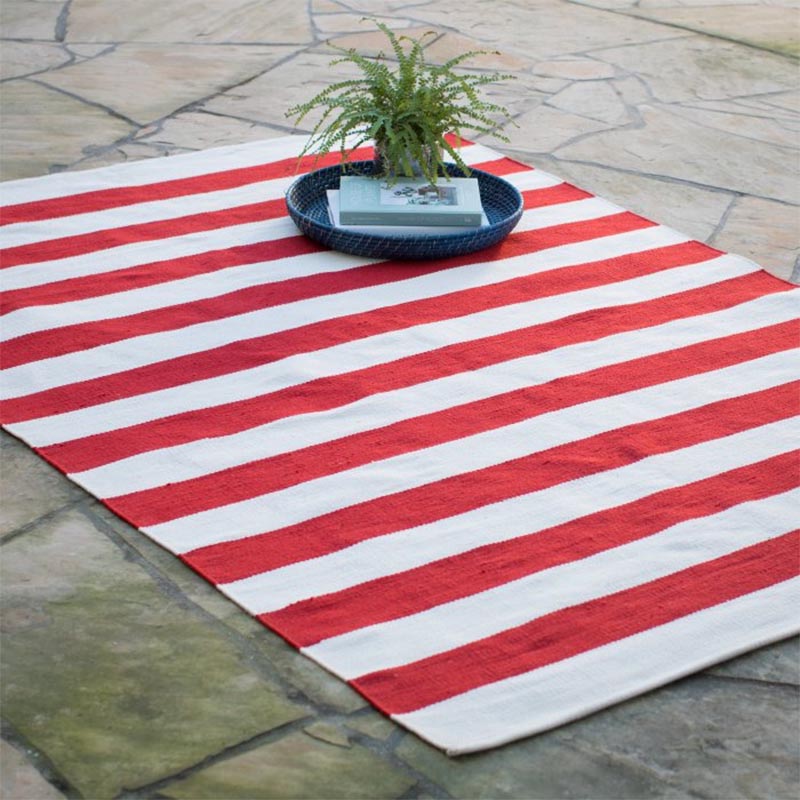 7. Colorful Outdoor Rugs
If you're interested in having a bit of fun with your outdoor space, brighten it up with a colorful rug. You can have large oversized patterns, bold graphic designs, or something that looks more abstract in its design.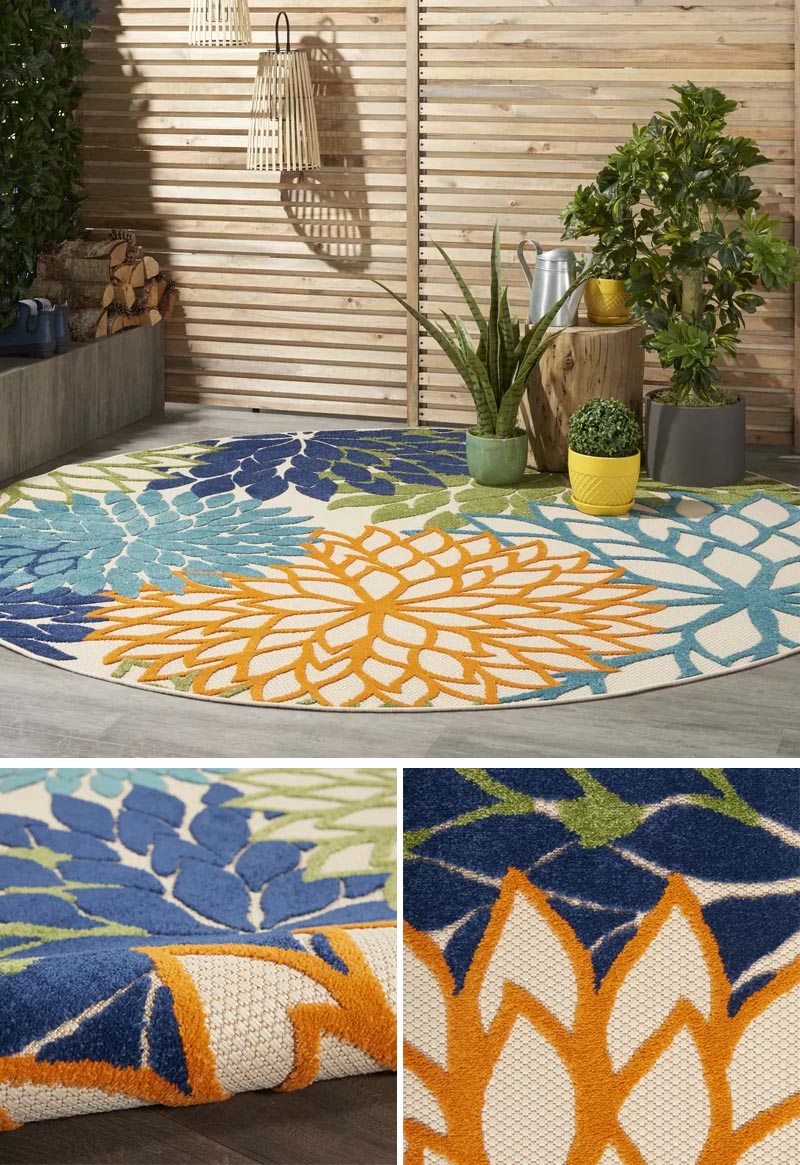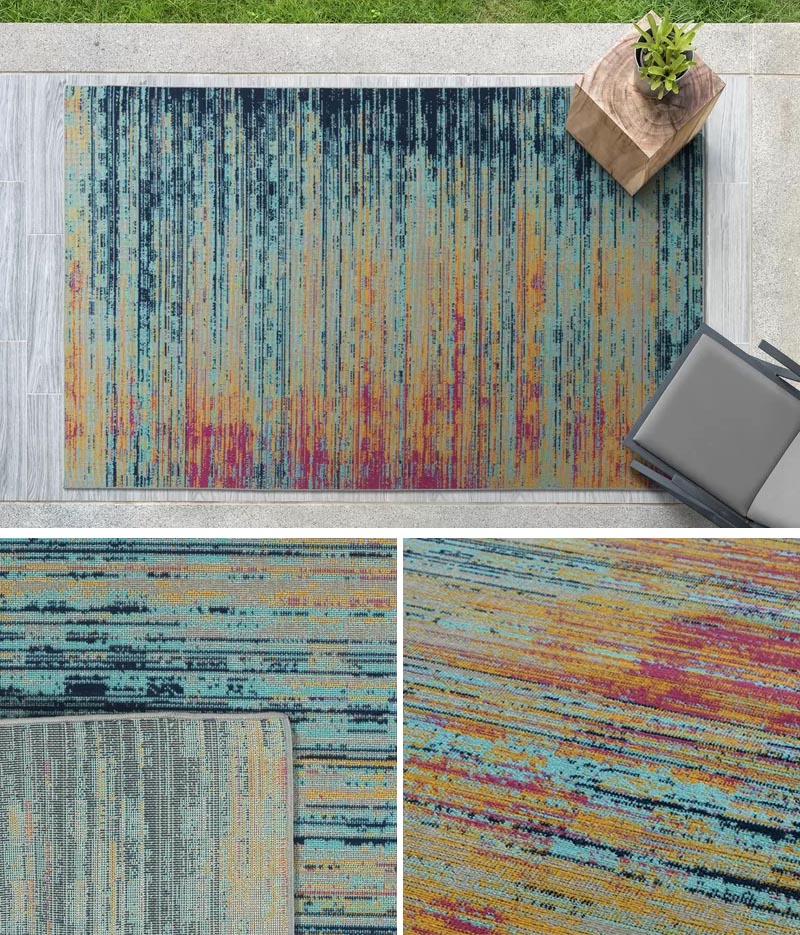 8. Single Color Outdoor Rugs
Sometimes keeping things simple is the way to go. Single color outdoor rugs allow you to accessorize with pops of color, especially if you keep the rug a neutral tone.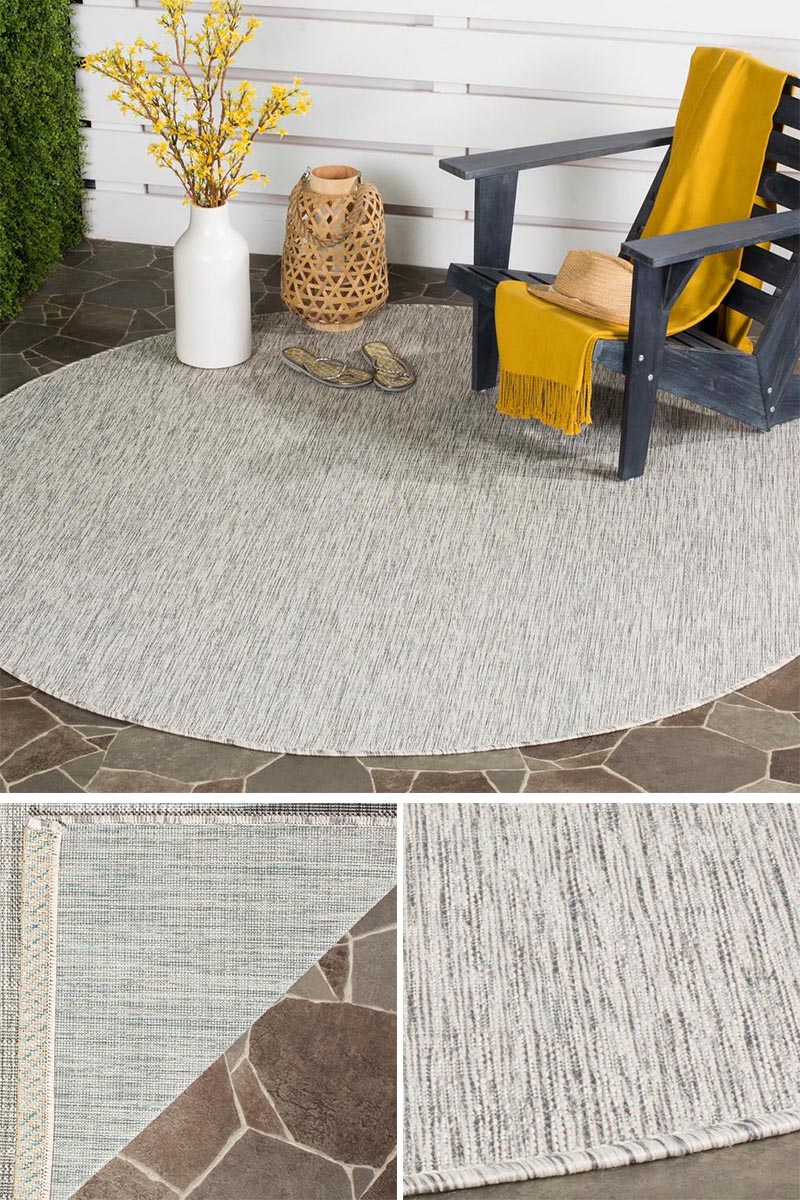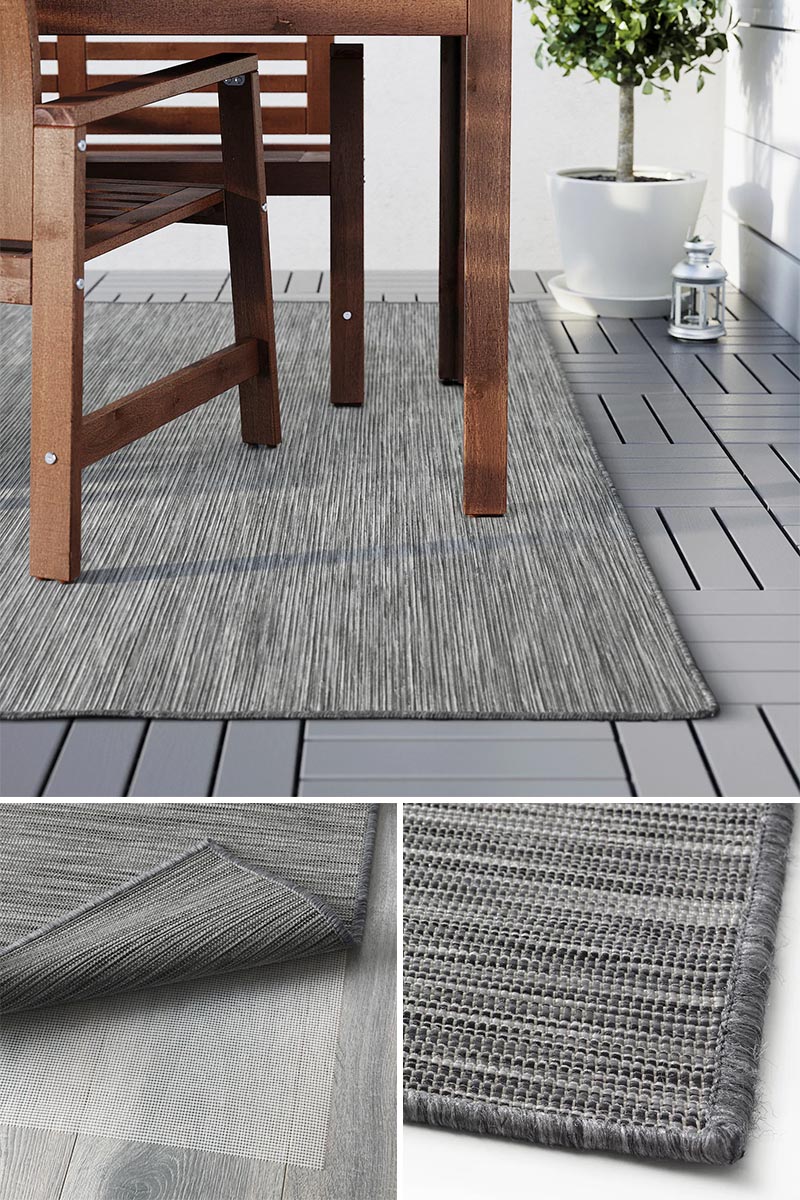 9. An Outdoor Rug Alternative – Use Carpet Tiles
If you have an odd-shaped outdoor space or want the ability to make your own pattern, outdoor carpet tiles might be the way to go. You can arrange the carpet tiles together to make a larger outdoor rug, or if you want to have more of a runner design to line a walkway or path, you can do that too. Plus if they get dirty or there's a spill, that individual tile can be removed and washed or replaced.