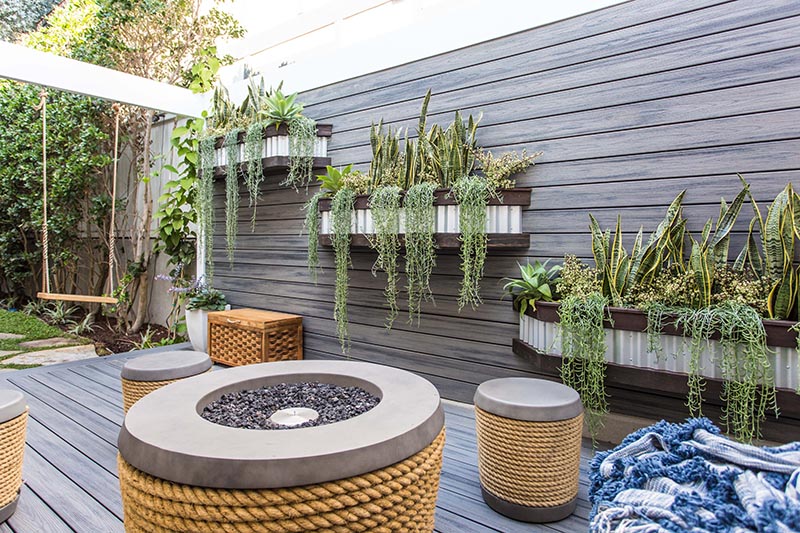 Landscape design firm Fair Studio has transformed a side-yard at this home in Los Angeles, creating an outdoor space for a family with three children to relax.

The space features a wood wall with planters, as well as a deck. Both constructed of the same material. In the corner, there's an L-shape bench with stools, a pair of swings, and a fire table made from concrete and rope.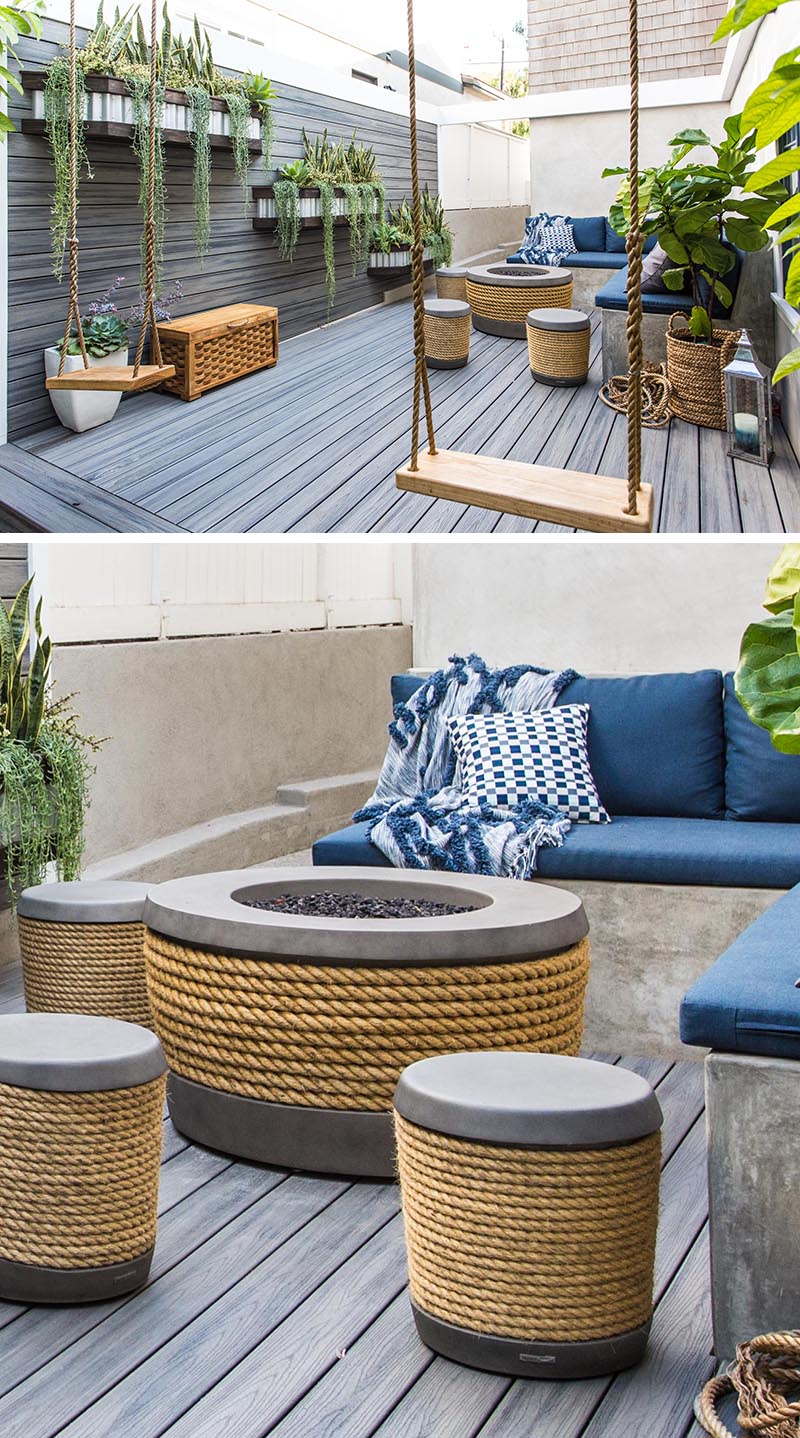 On the wall are three custom-designed corrugated steel and wood planters, that are filled with sansevieria and senecio with agave, creating a variety of heights and adding a softness to the wall.