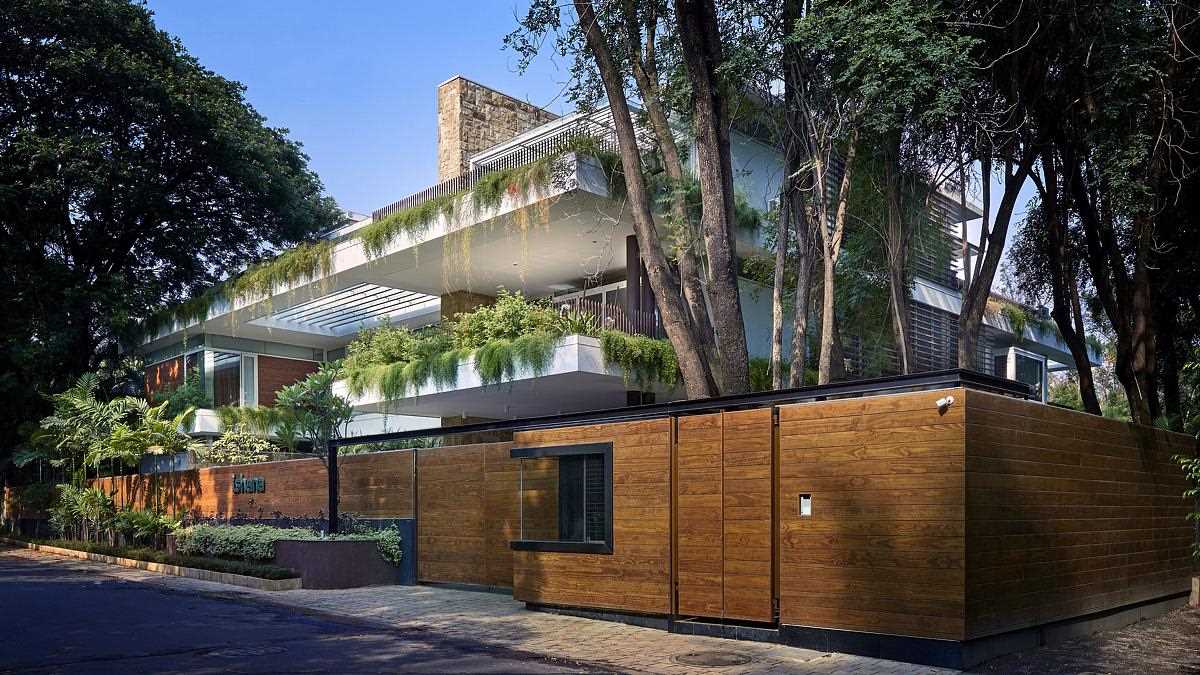 Niraj Doshi Design Consultancy has sent us photos of a home they completed in the neighborhood of Pune, India that has abundant greenery.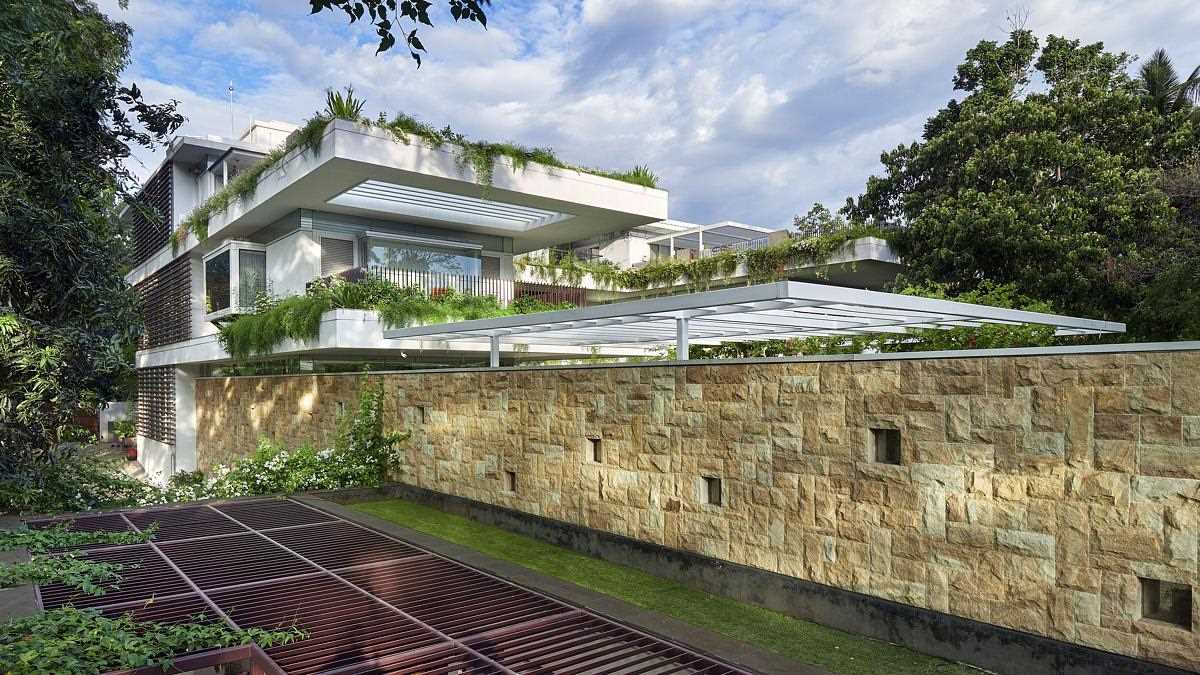 To complement the surrounding neighborhood, they designed the house to have planters that line the exterior.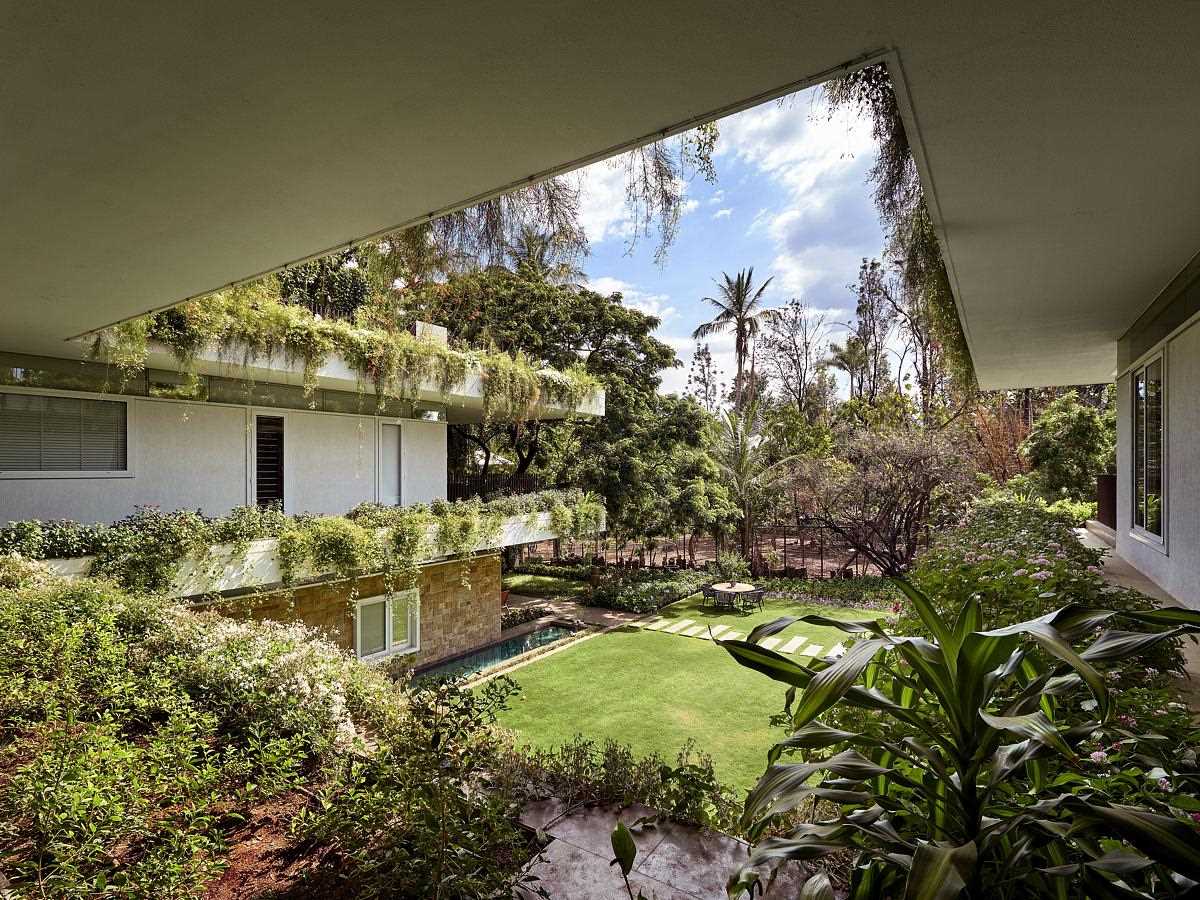 The planters help the home merge seamlessly with the environment, while also making it stand out in its design.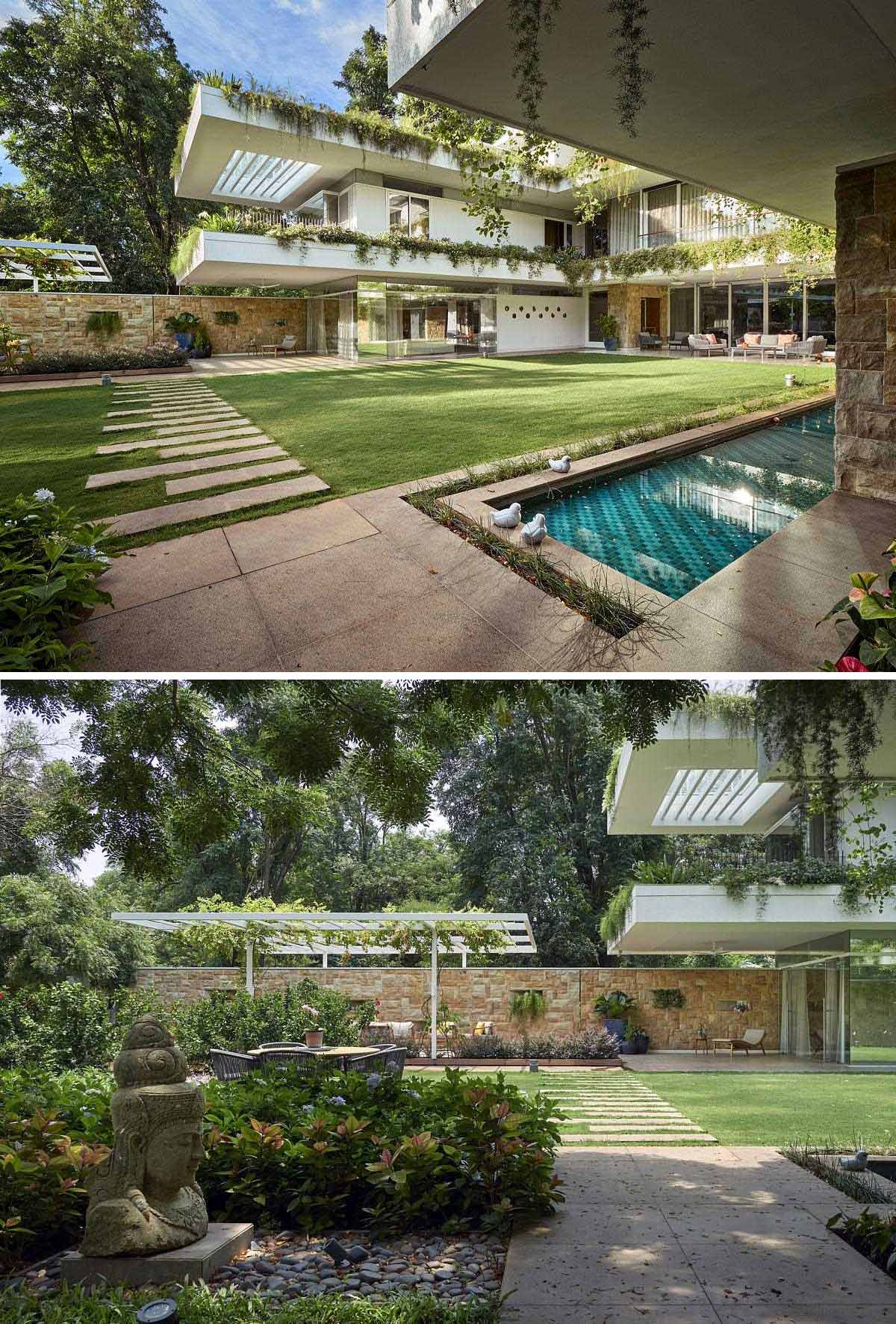 The home is based on an H-shaped plan wherein all the spaces have three external walls, creating opportunities for indoor/outdoor living.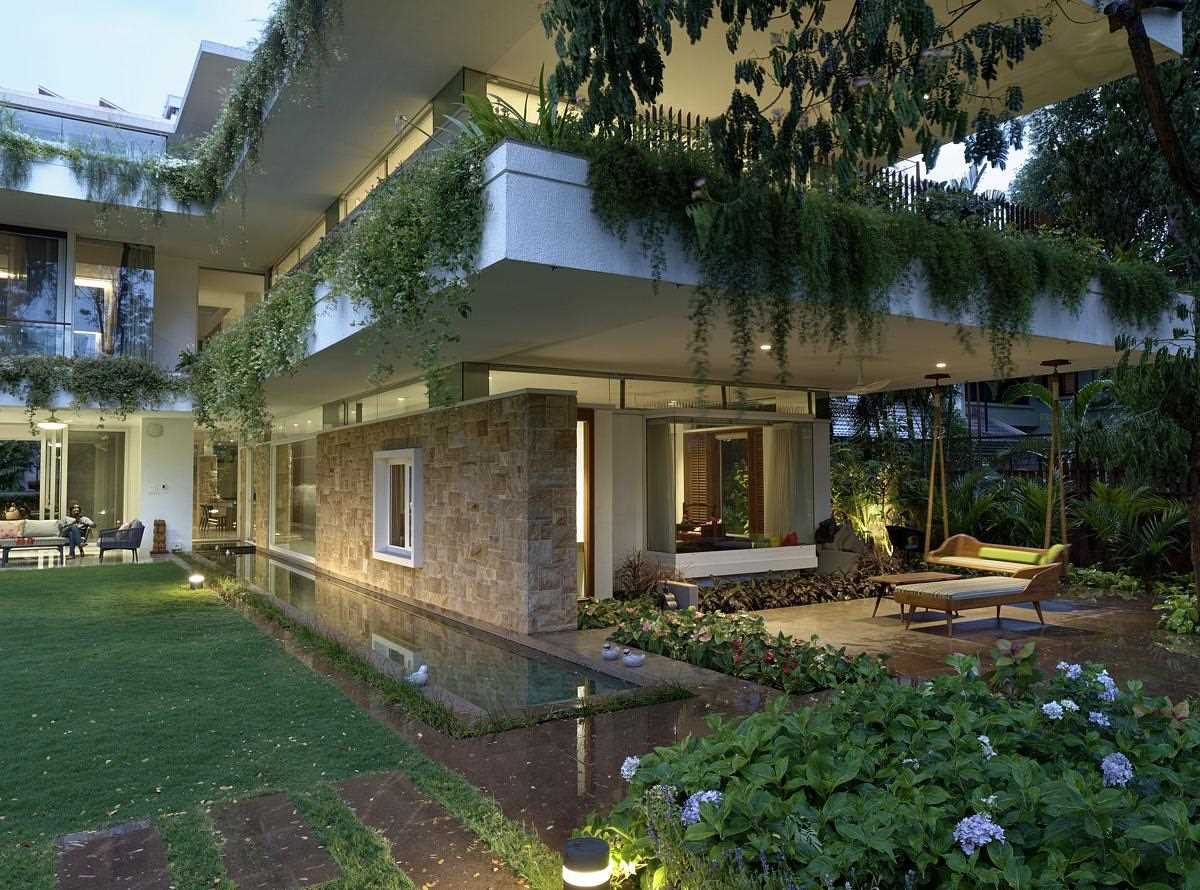 Large cantilevered slabs provide shade for the garden and indoor spaces, and at the same time give a sort of "hovering effect".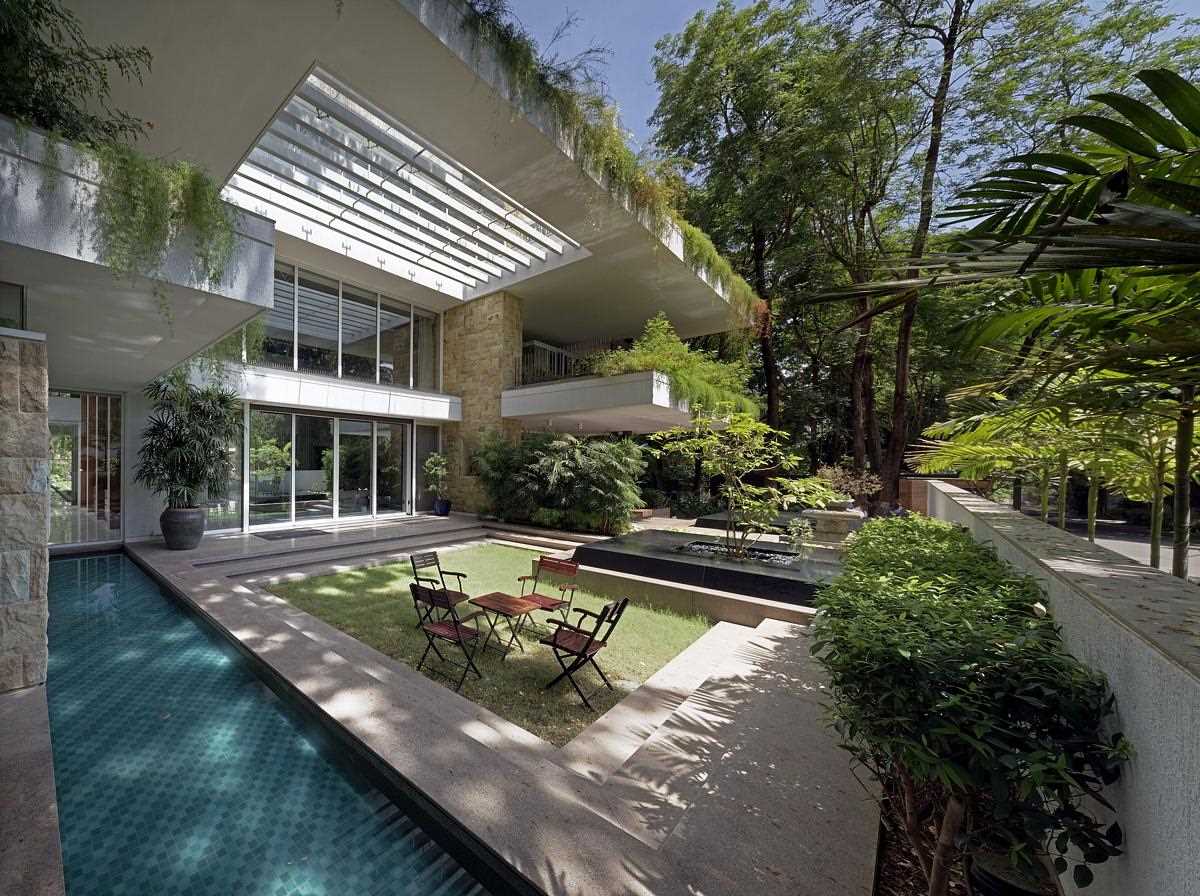 Here's a look at the master plan, the natural light and ventilation diagram, the floor plan, and section.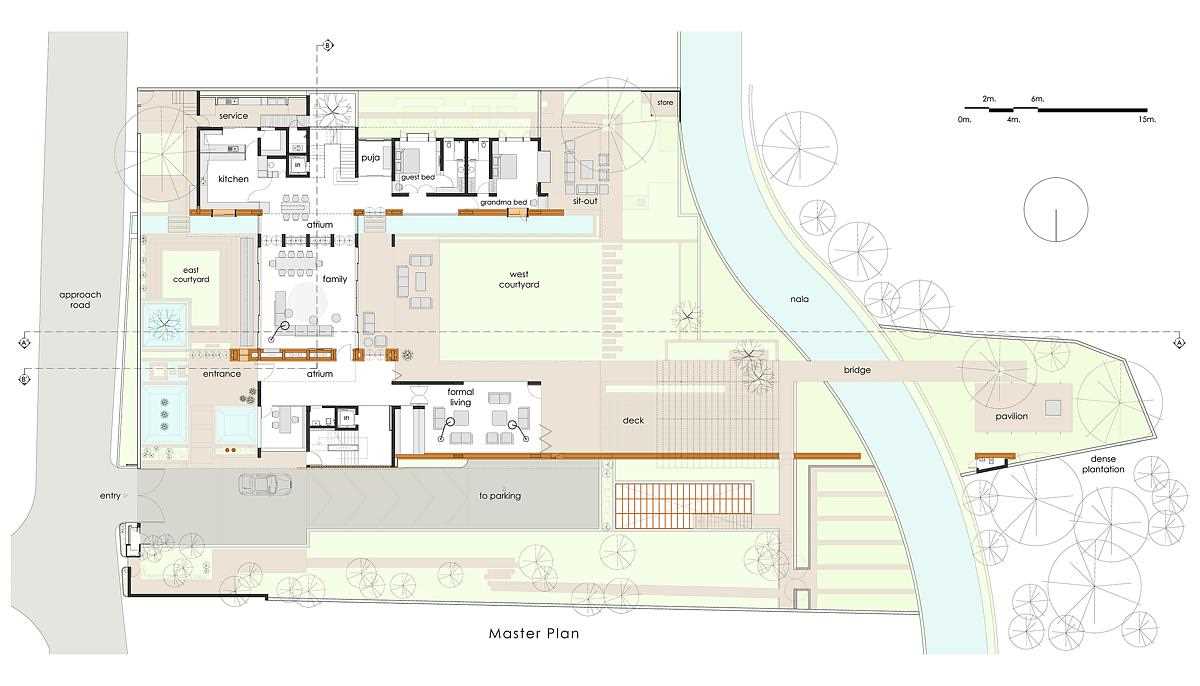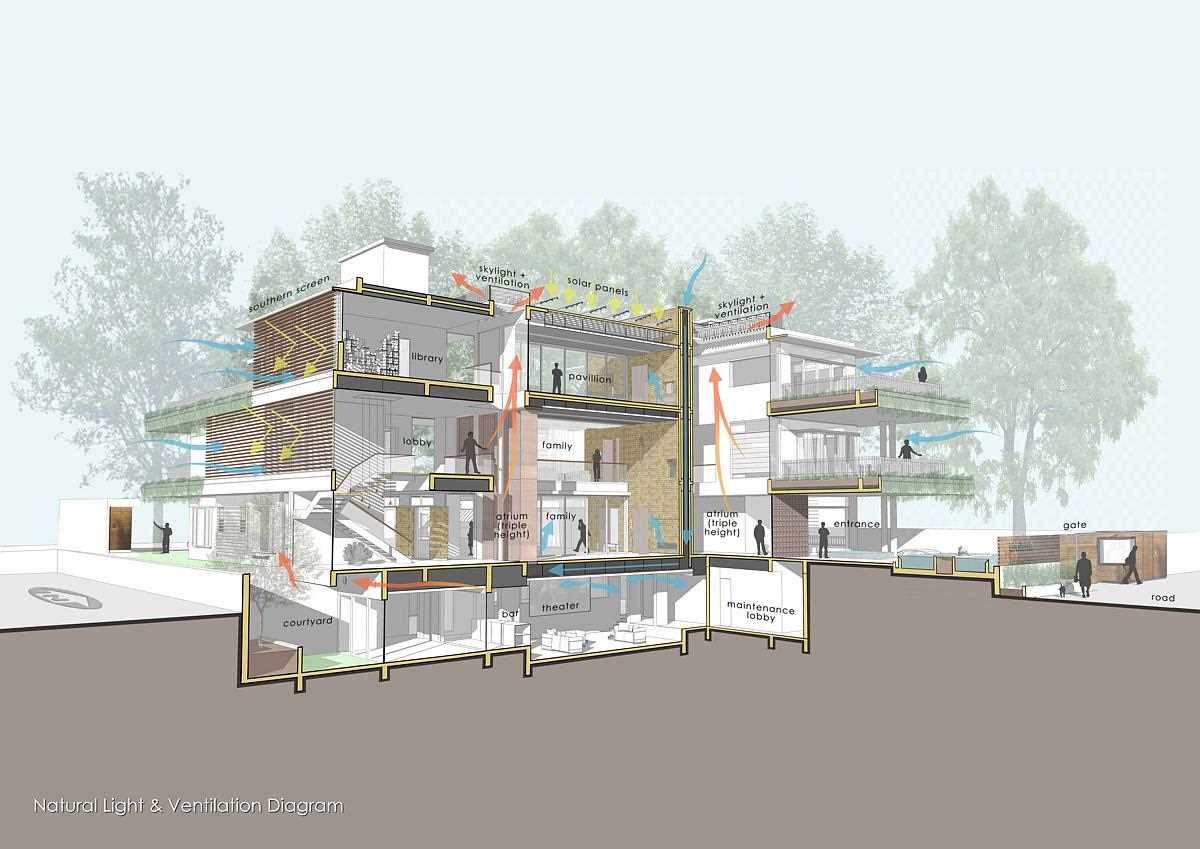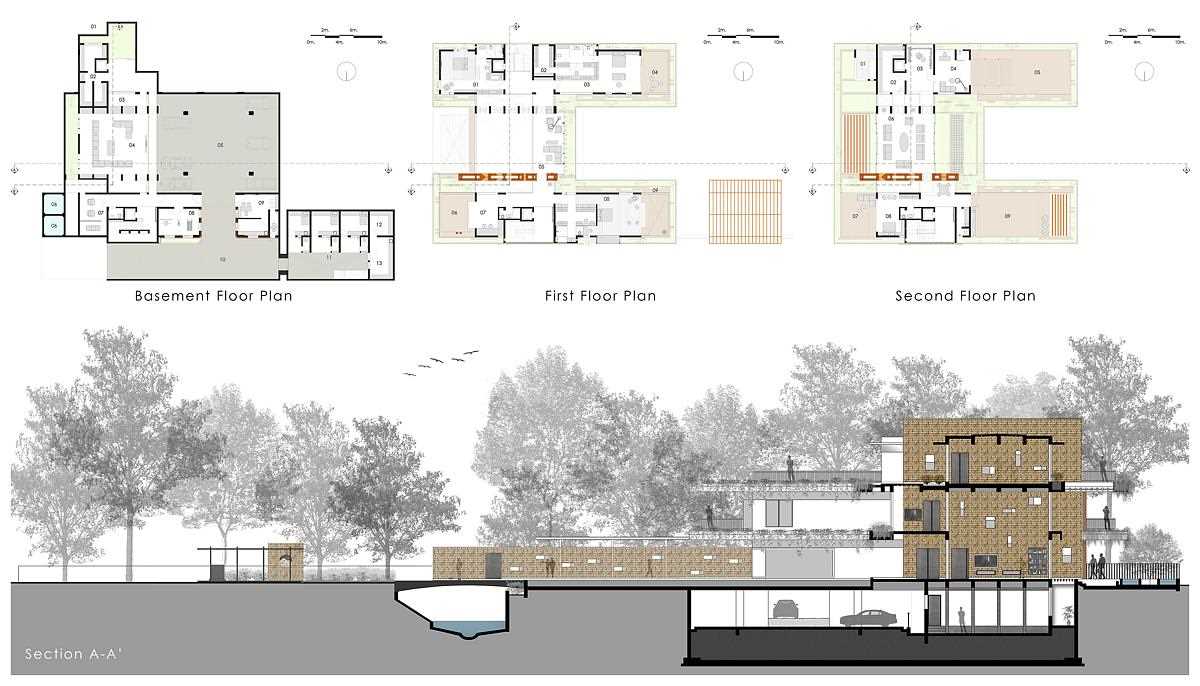 Photography by Hemant Patil | Design: Niraj Doshi Design Consultancy | Principal Architect: Niraj Doshi | Project Architect: Akshay Karanjkar