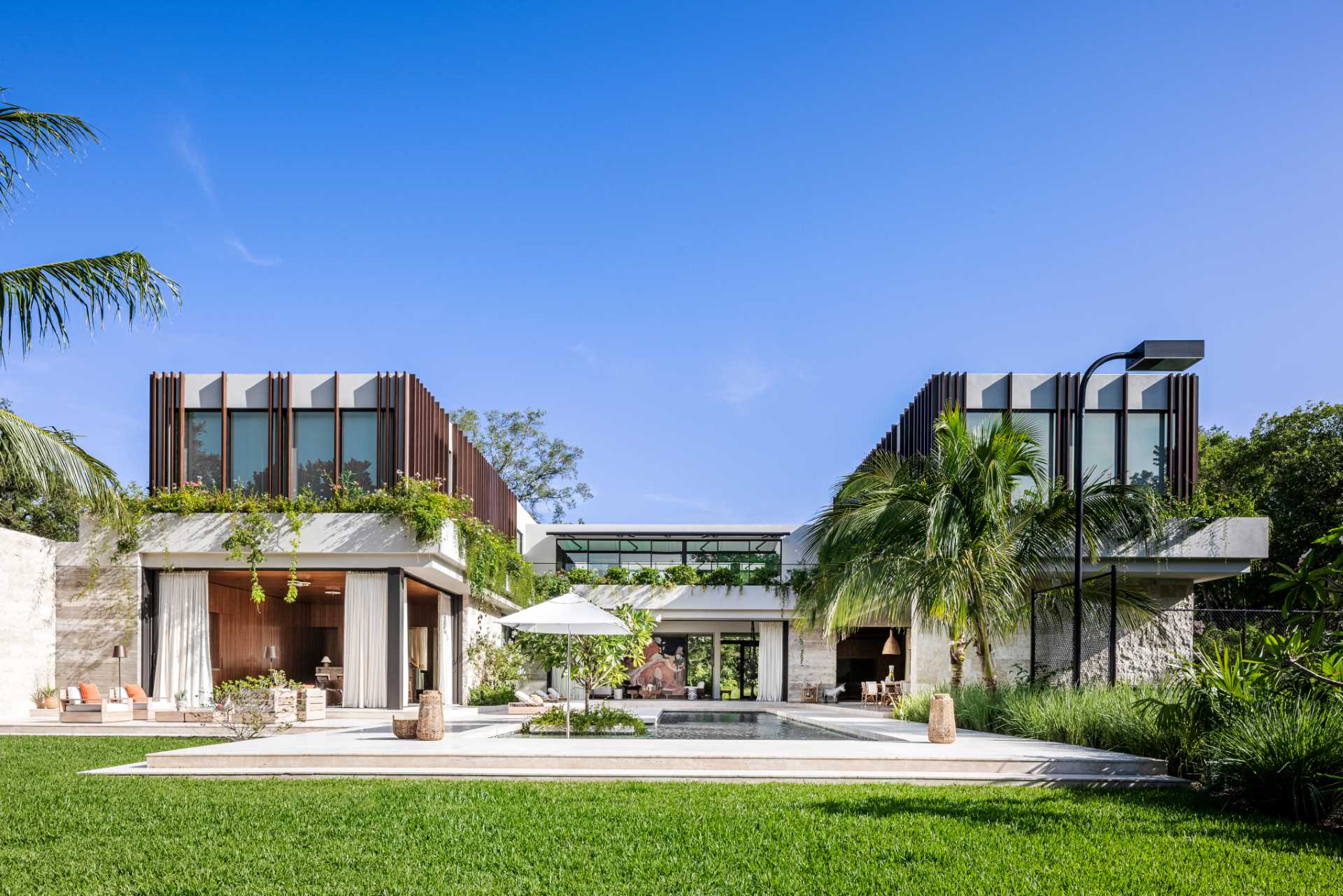 Strang Design has shared photos of a modern home they completed in Miami, Florida, that's designed to wrap around a swimming pool.
The home has been organized into an "H-shape," allowing the interiors to be flooded with natural light and to showcase views of the natural surroundings.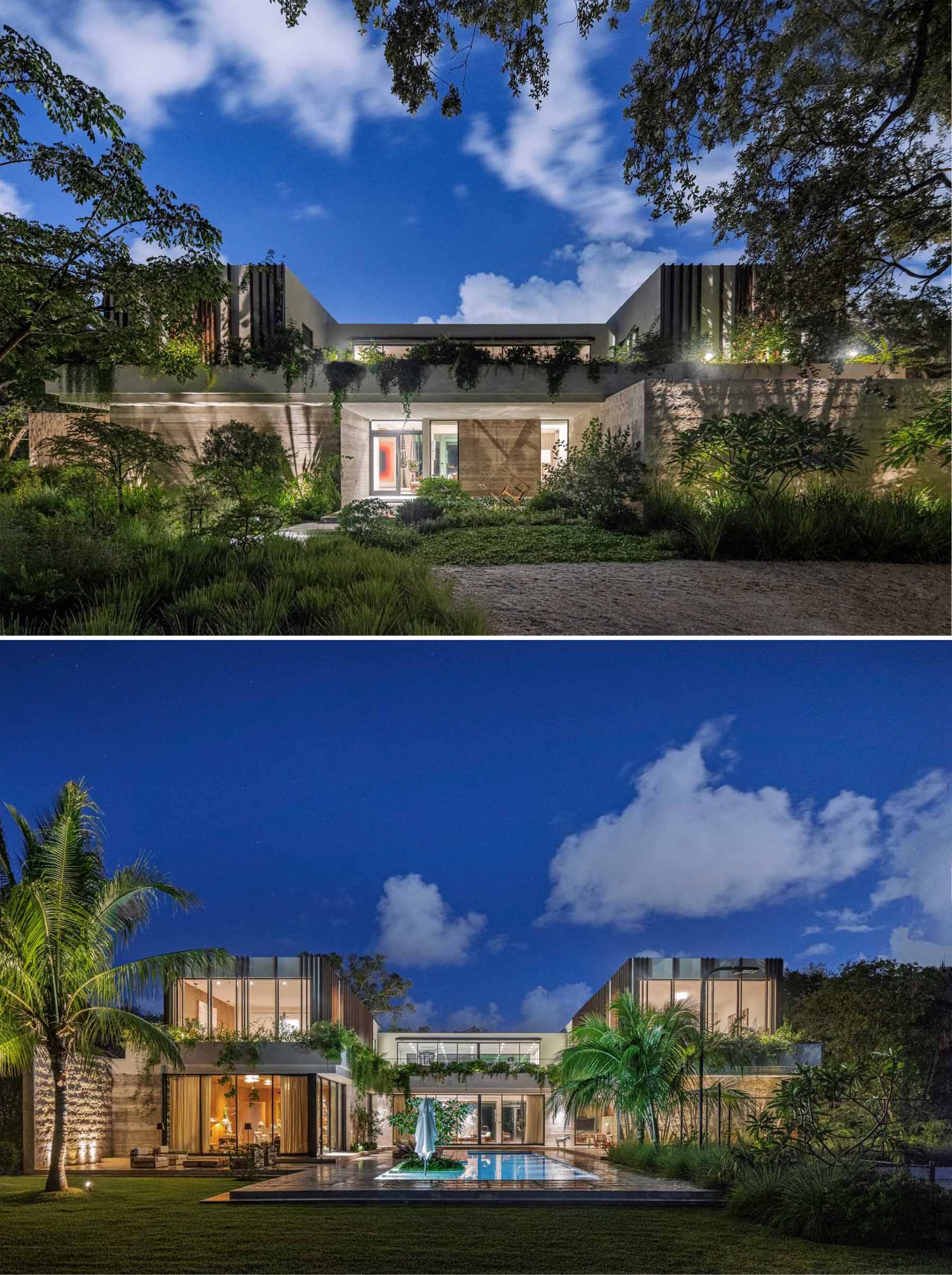 The exterior facade features rough-cut Jerusalem tile and exposed board-formed concrete, as well the vertical Ipe wood fins and planters that wrap around the second floor.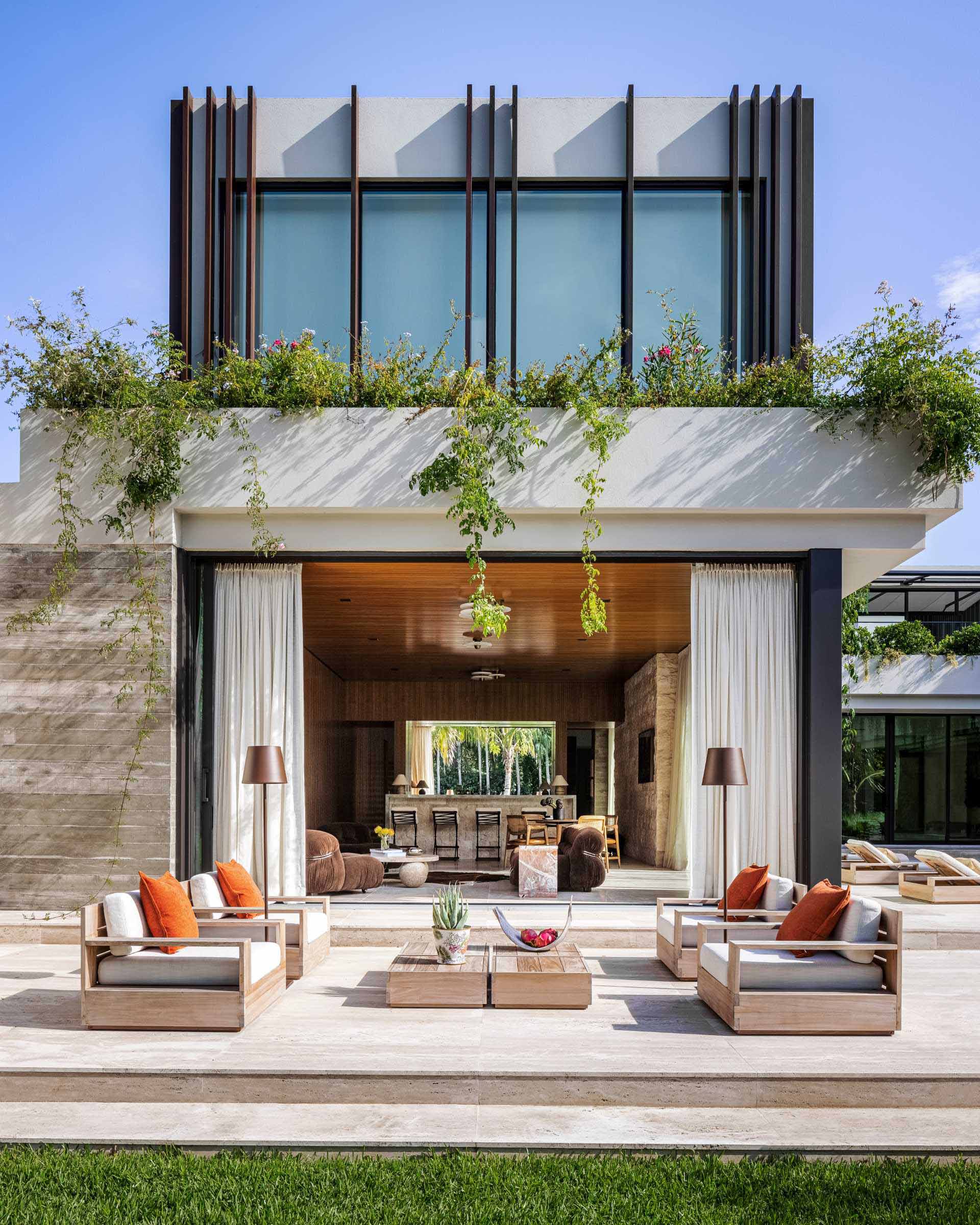 The H-shaped layout of the home forms a protected courtyard for the pool, which extends into the rear yard.
Unfilled travertine flooring crosses from the covered patio, which has been designed for entertaining, to the interior, creating an overall sense of warmth.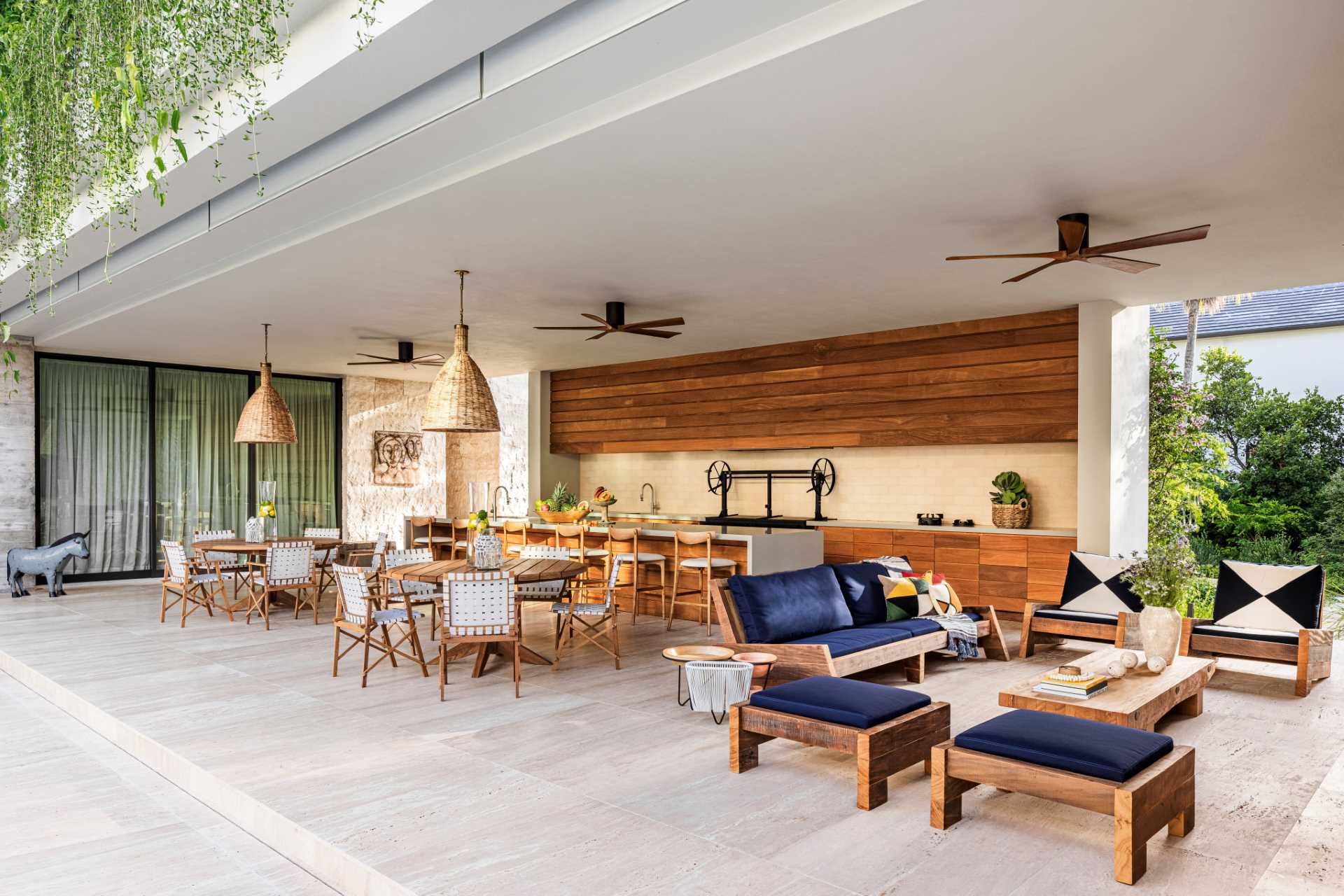 Before heading inside, there's also an outdoor seating area that features a fire pit and evocative sculpture hanging above.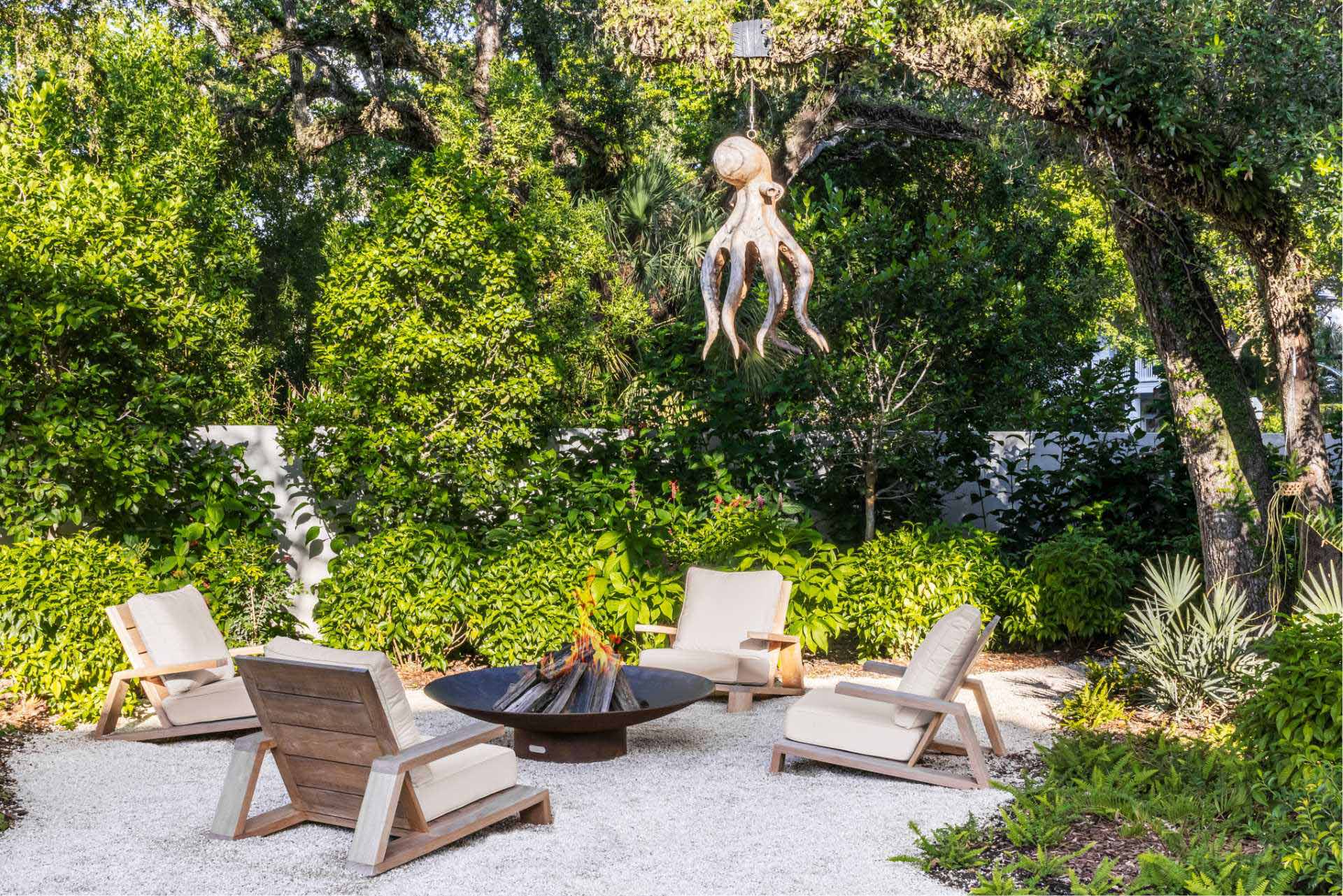 A sitting area is located just inside the patio, where you can see the home's Brazilian influences and vintage touches, which include Sergio Rodrigues chairs, teak paneling, and oak stairs. A pop of color has been added with the inclusion of a Jonny Niesche piece.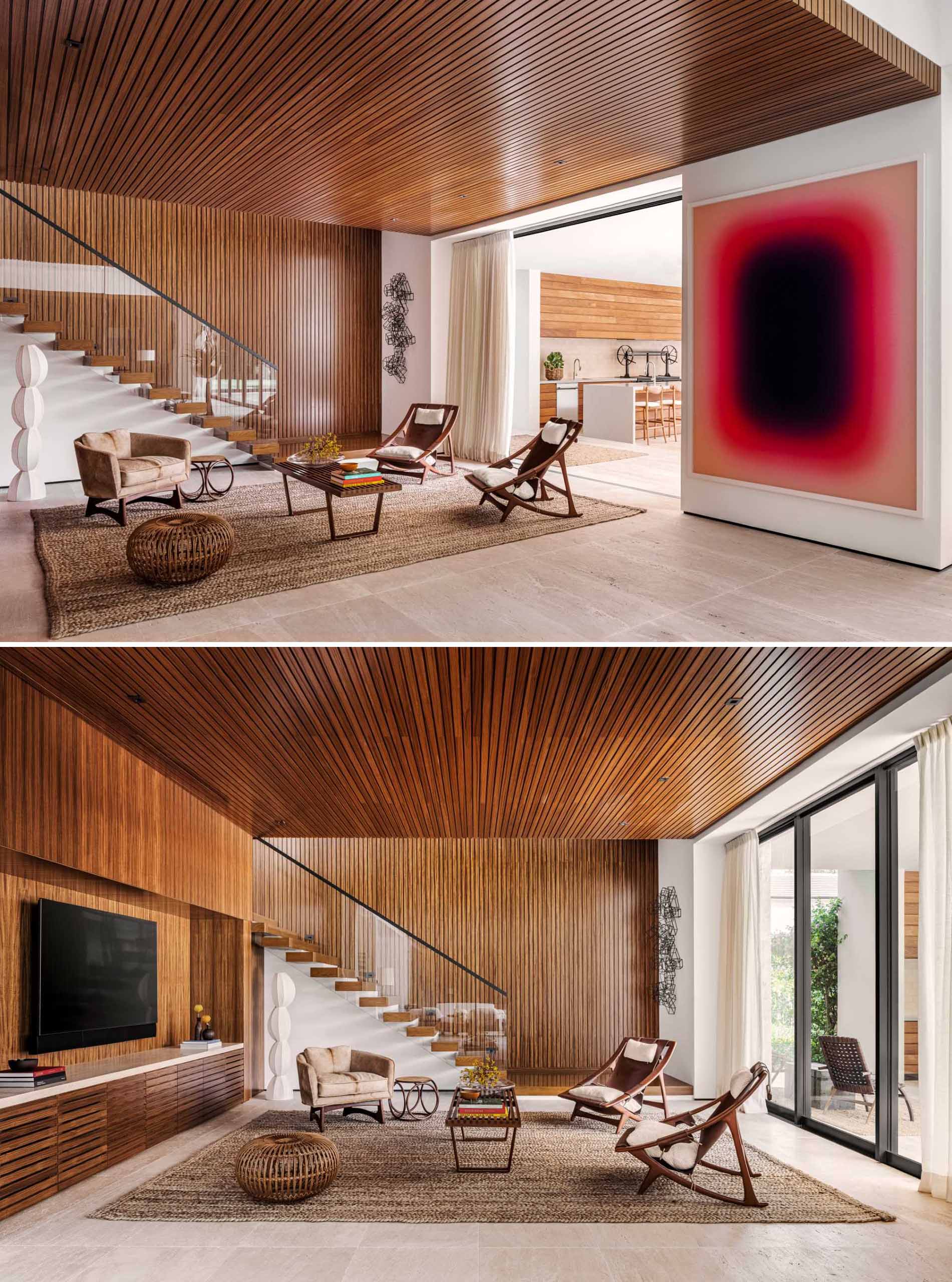 Adjacent to the sitting room is the main living room that serves as the entertainment hub for family and friends. The living room includes a Janaina Tschäpe painting, Amir Nikravan sculpture, Jorge Zalszupin coffee table, and Jean Gillon armchairs.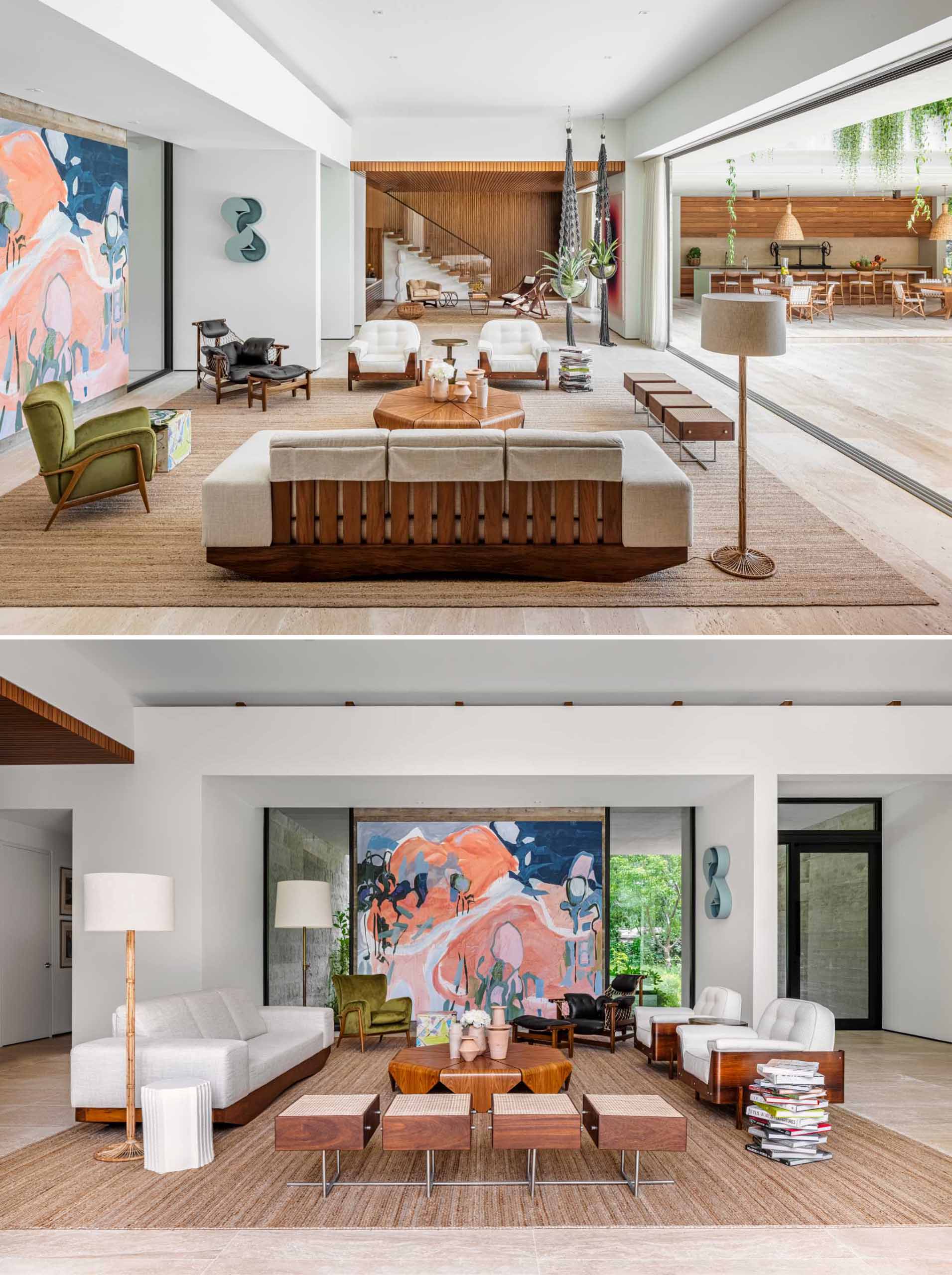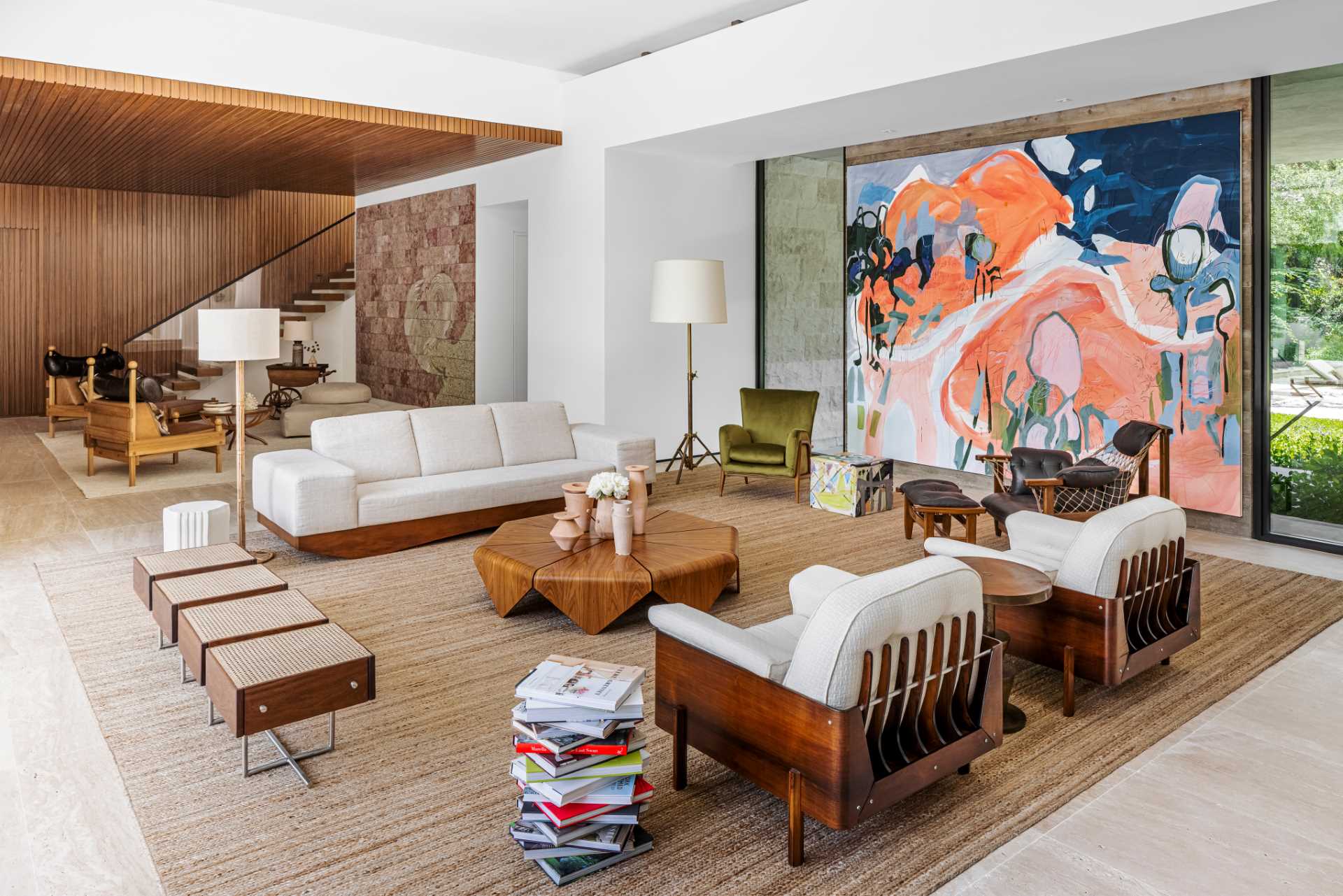 In another living space that has a bar and retractable glass walls, the design pays homage to the clients' Brazilian heritage, serving as a showroom for the vintage furniture and artwork that they have collected throughout the years.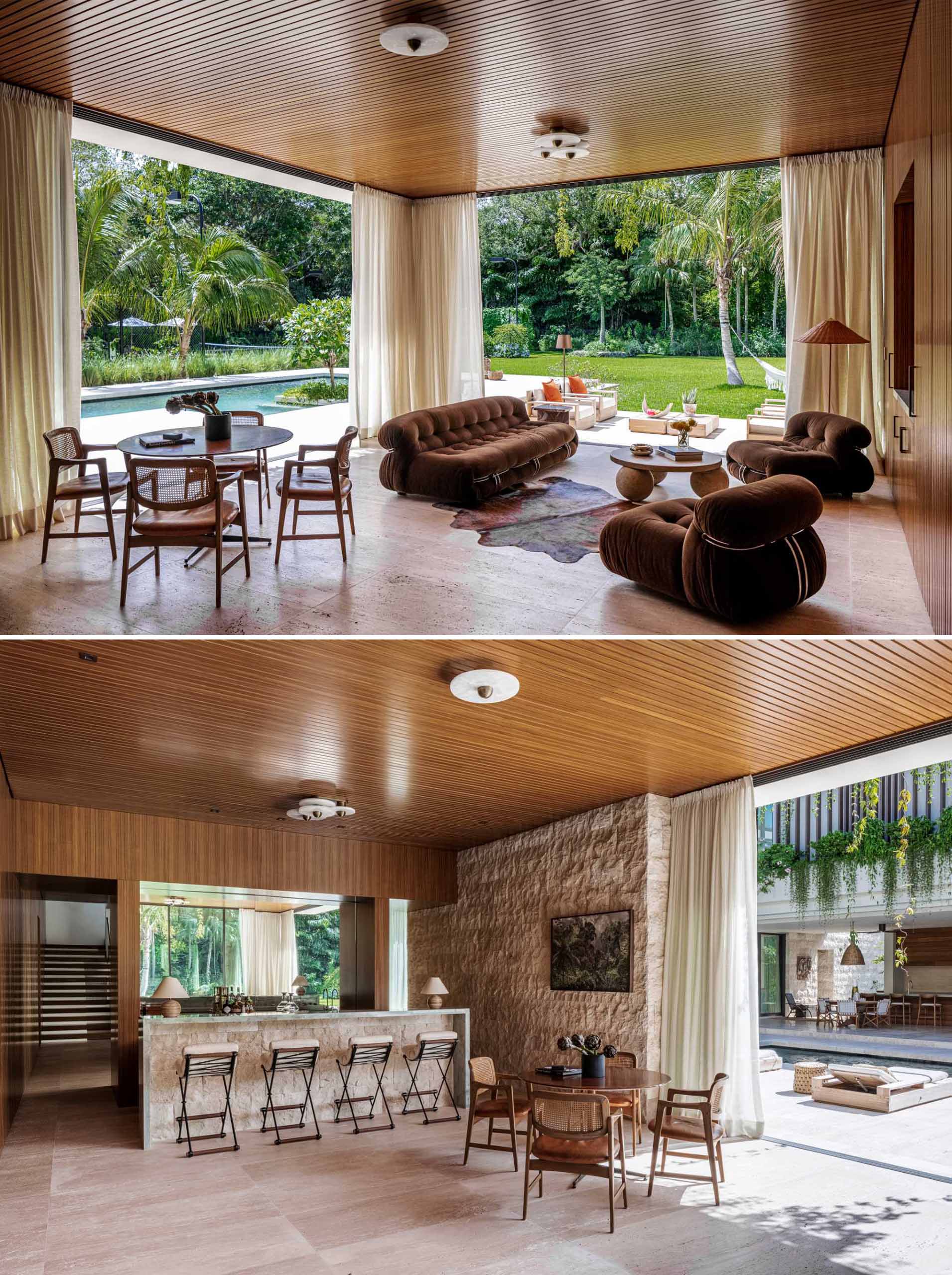 In the dining room, there's abundant teak paneling as well as stone accents.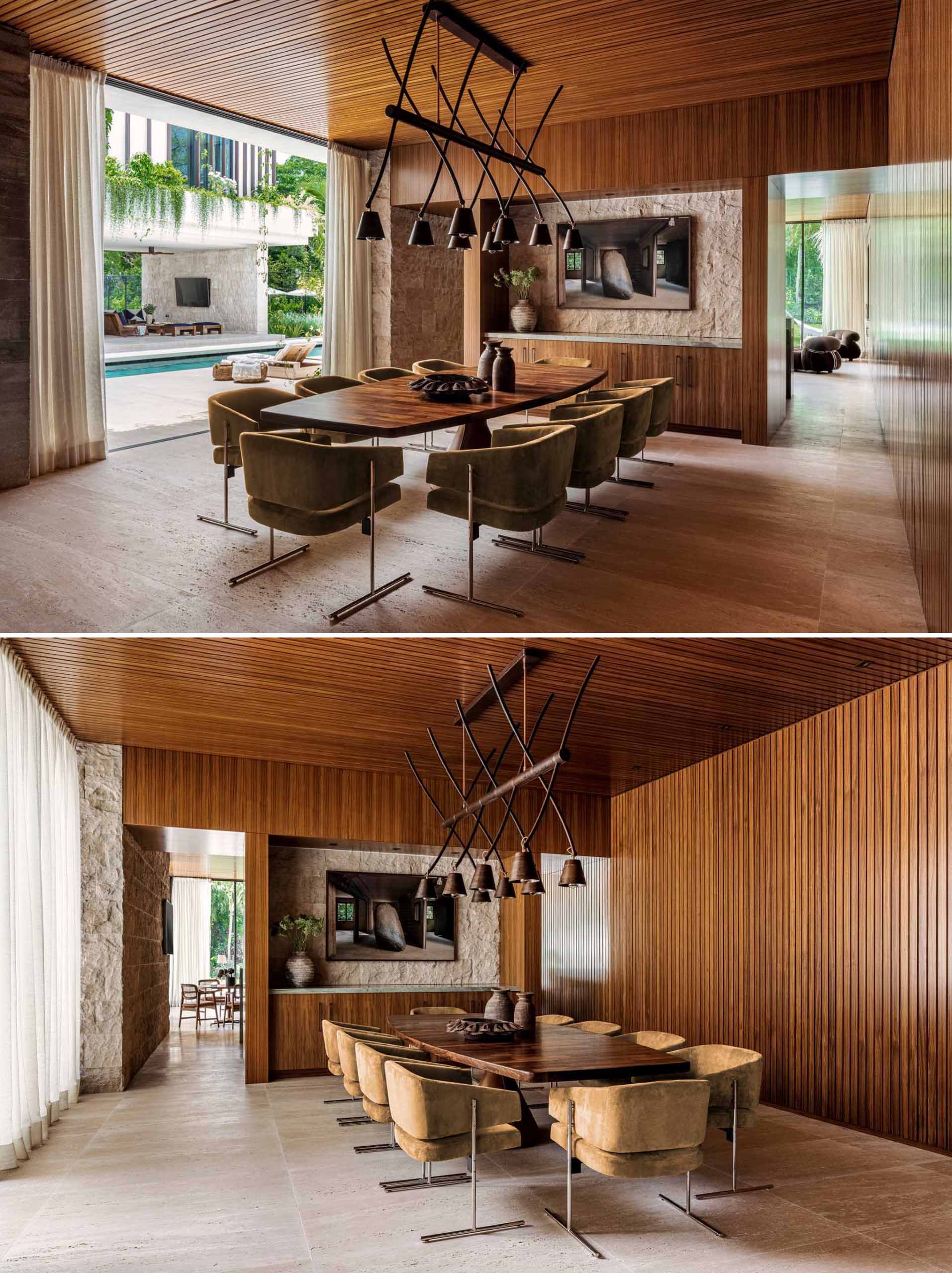 The kitchen, which features modern wood cabinets and a patterned backsplash, also includes a large island with counter stools. There's also a casual dining area.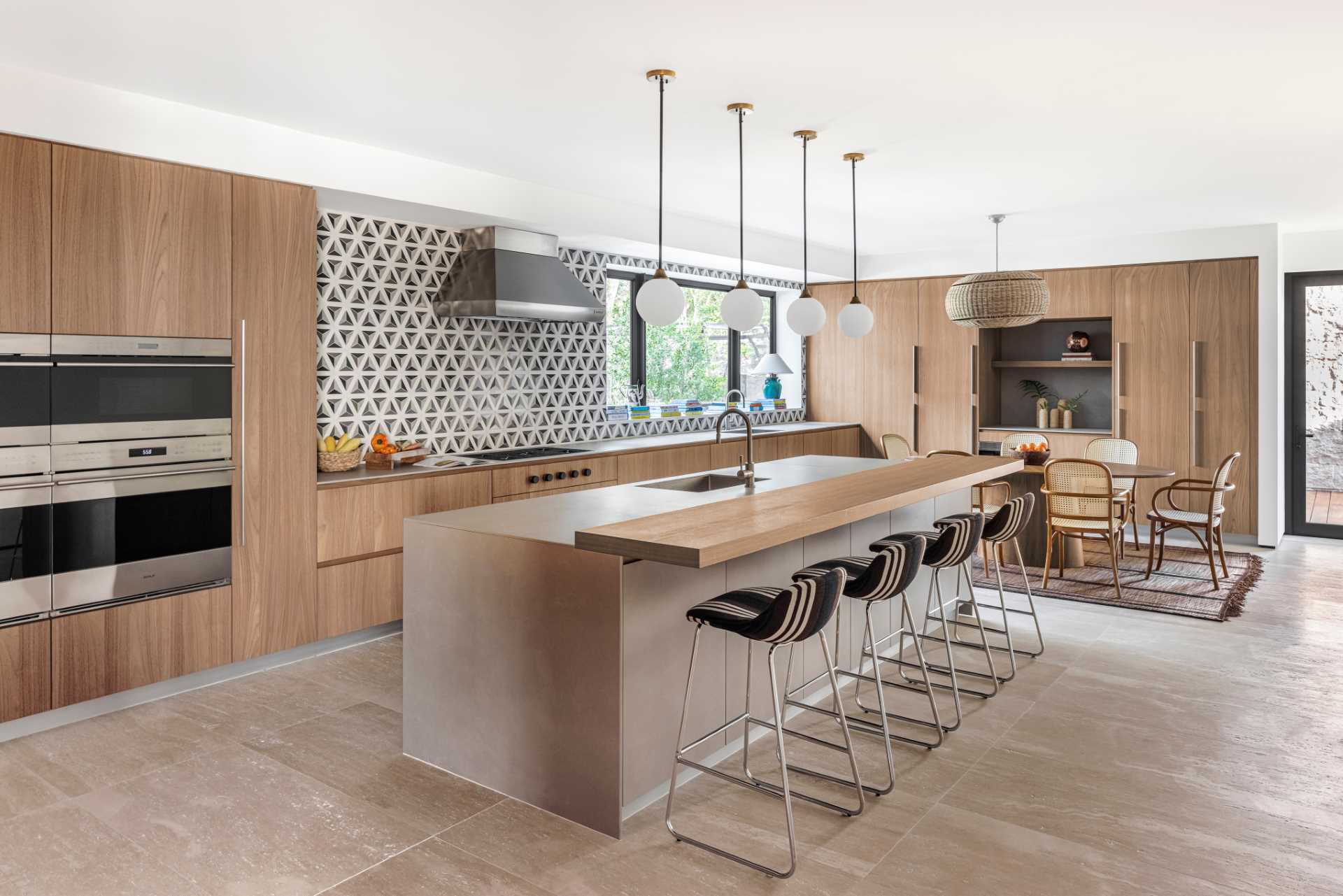 In another sitting area, which is located between the living and dining rooms, there's a Giuseppe Scapinelli coffee table, Sergio Rodrigues armchairs, and artwork by Elias Sime. Stairs lead from the main floor to the second floor.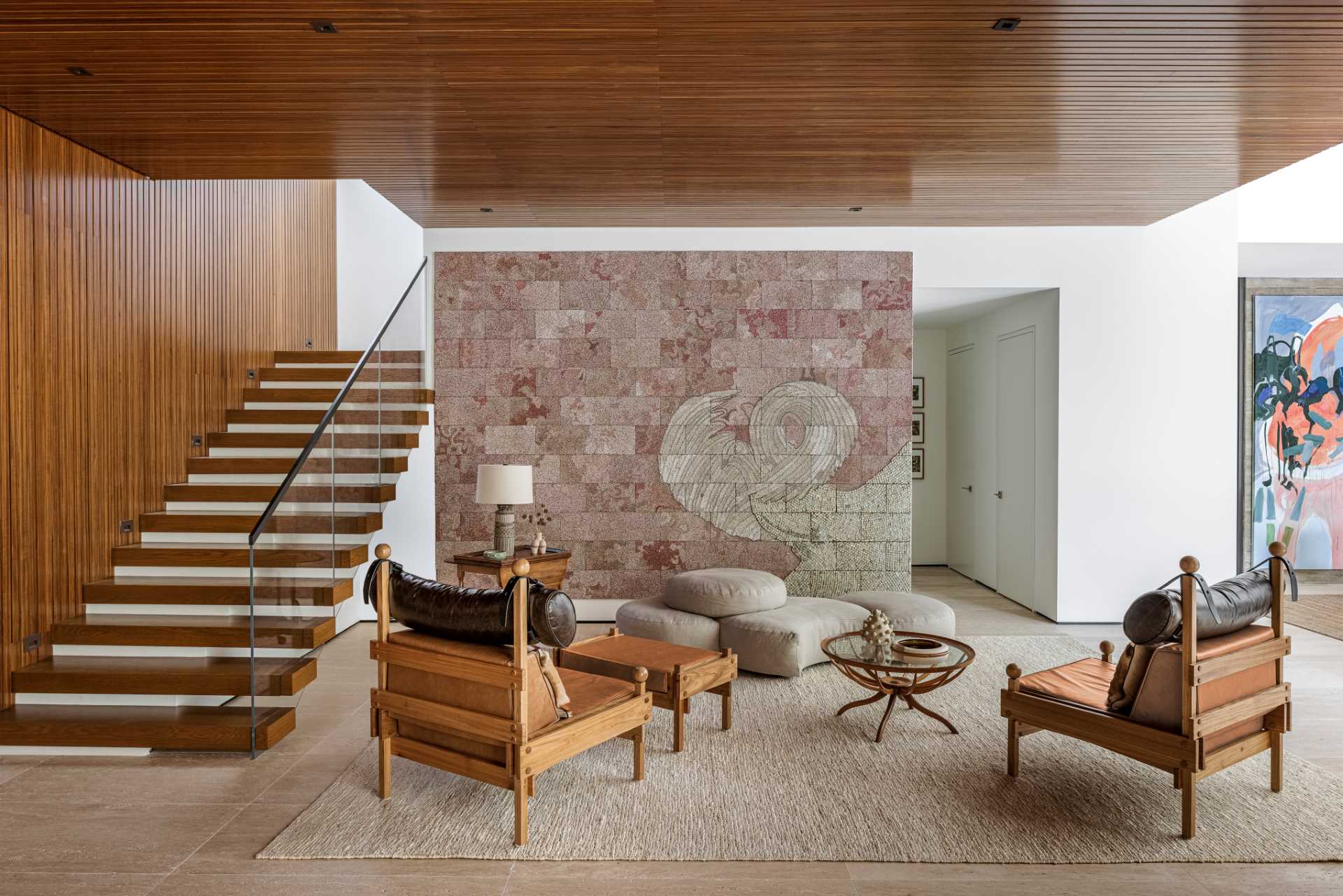 The private, upstairs bedrooms enjoy tropical views of the landscape. In the primary bedroom, wood lines the wall, while the light fixtures are by Apparatus Studio and the painting is by Marcia de Moraes. George Nelson benches serve as bedside tables.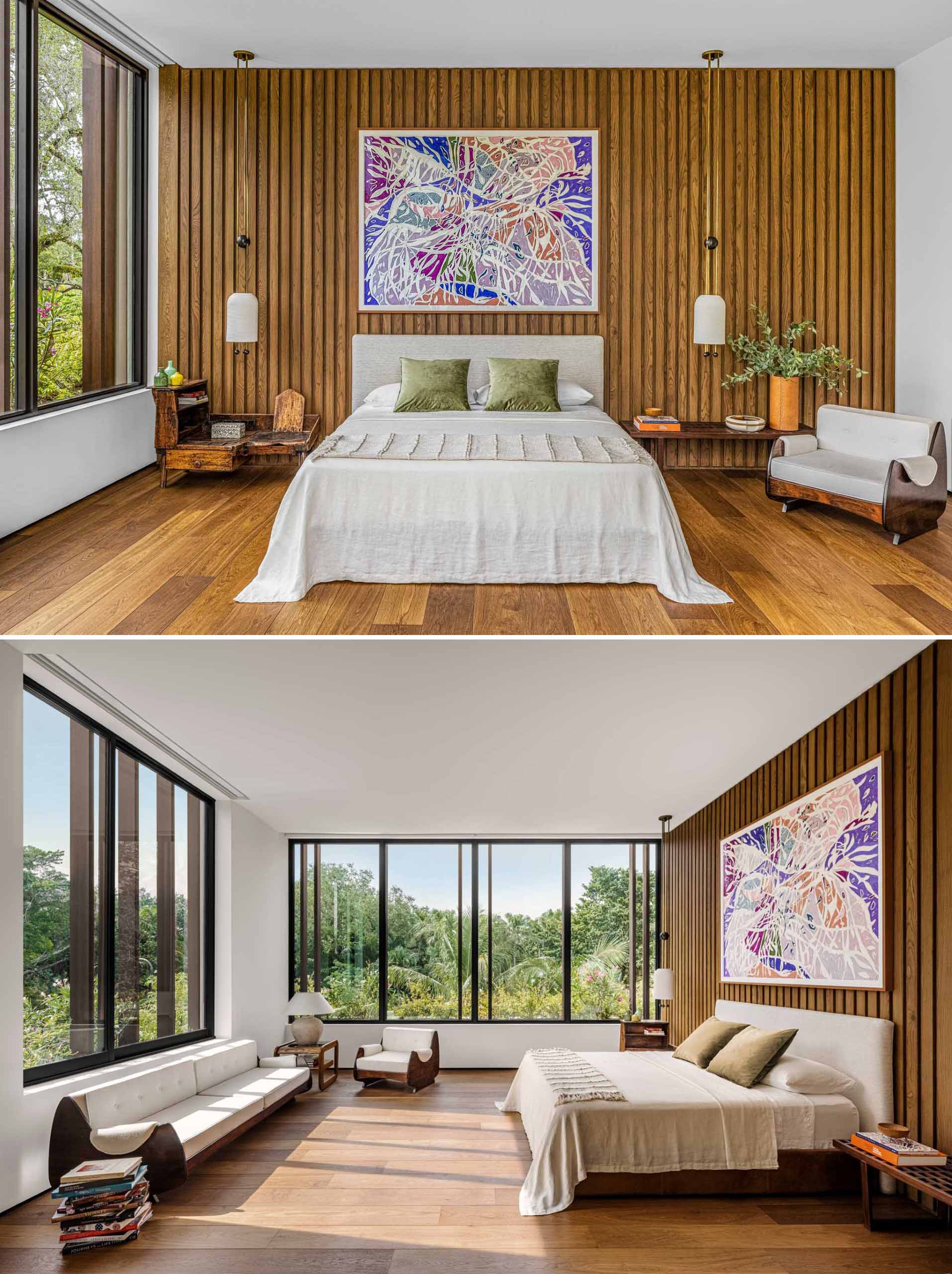 This bedroom is furnished with a Togo pouf by Michel Ducaroy and a woven artwork by Tammy Kanat.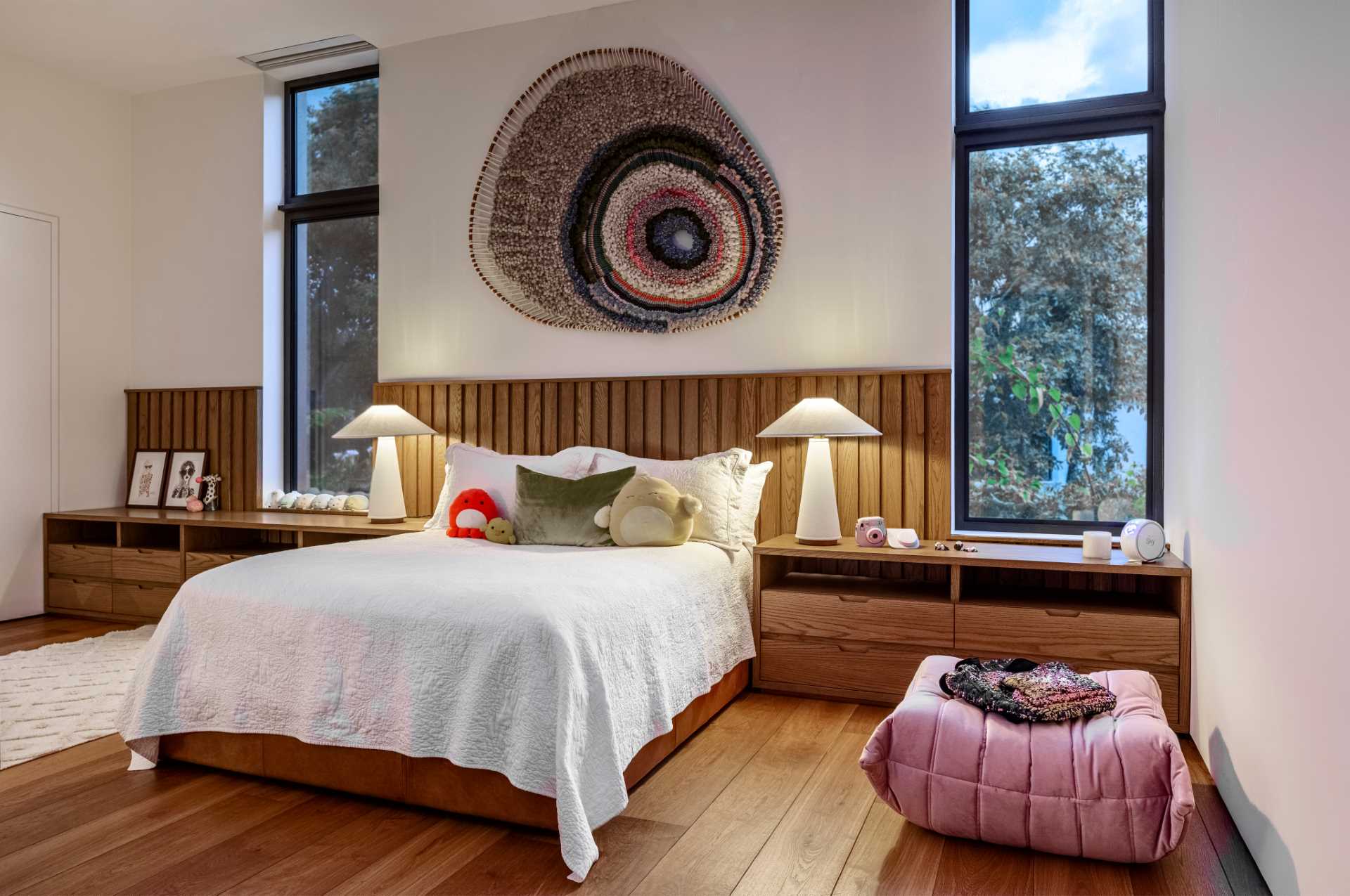 In the primary bathroom, the wall and custom basin are made from the same Jerusalem stone as the exterior.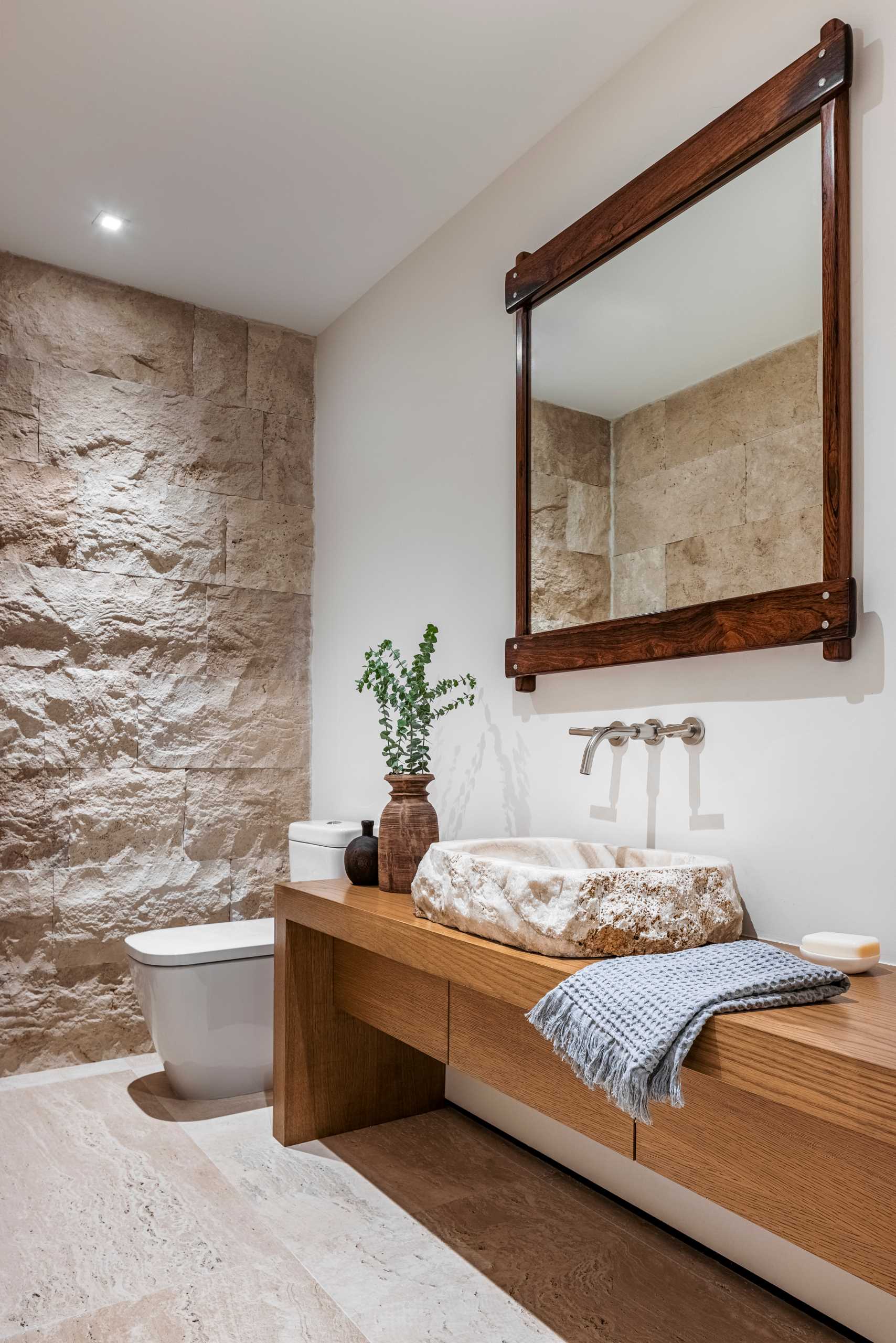 Photography by Kris Tamburello | Architecture + Interior Design: Strang Design | Landscape Consultant: La Casona Garden | Structural Engineers: Francisco Cuello Jr. | MEP: Henry Vidal & Associates, Inc | Civil Engineer: Jorge G. Maldonado | General Contractor: Contemporary Builders, Inc.