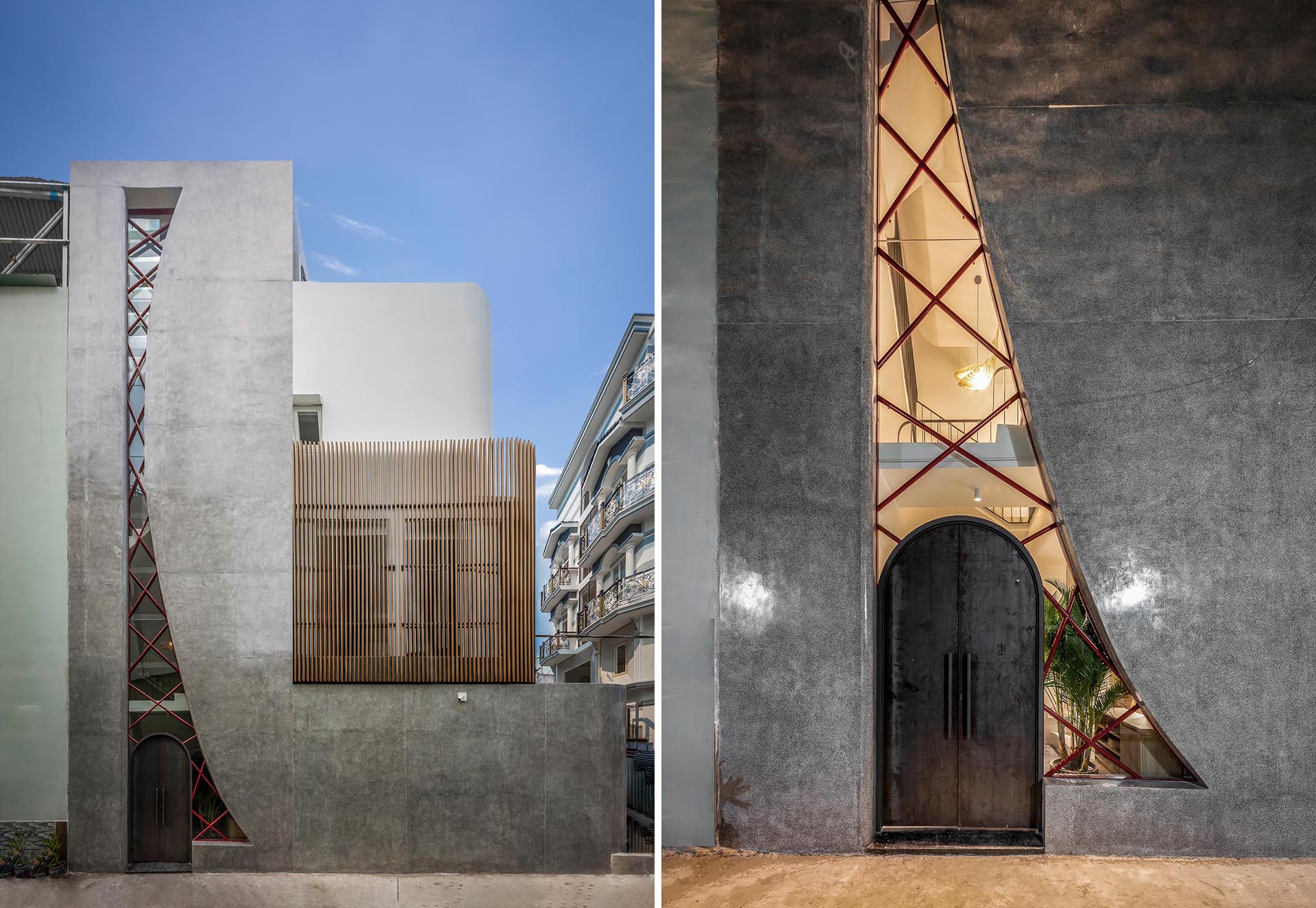 Story Architecture has designed a modern house in Ho Chi Minh City, Vietnam, that includes a large window with an irregular shape.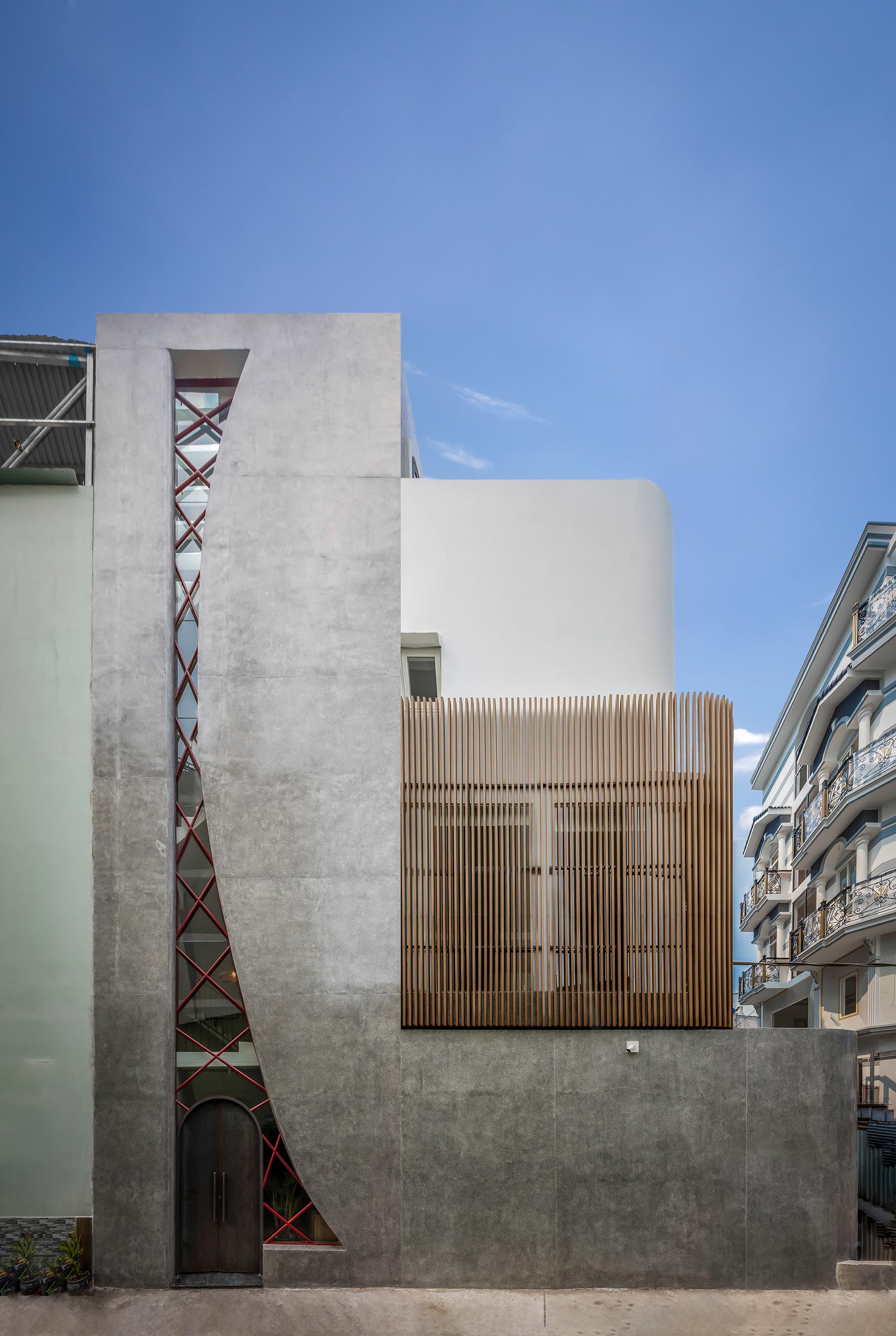 The window reaches nearly all the way to the top of the home and includes red supports that add a colorful touch to the facade.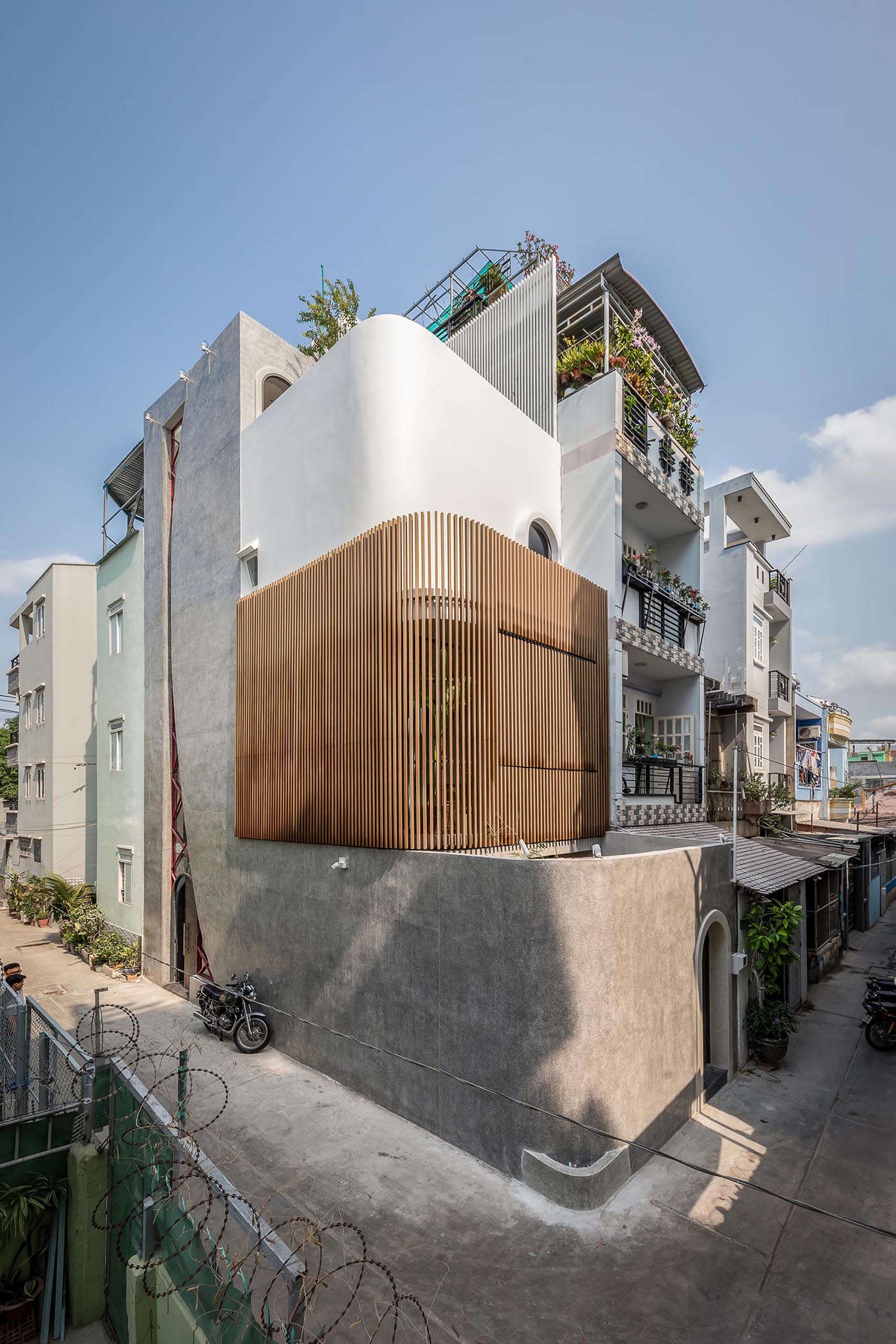 Adjacent to the window is a wood slat accent that wraps around the setback corner of the home on the second floor.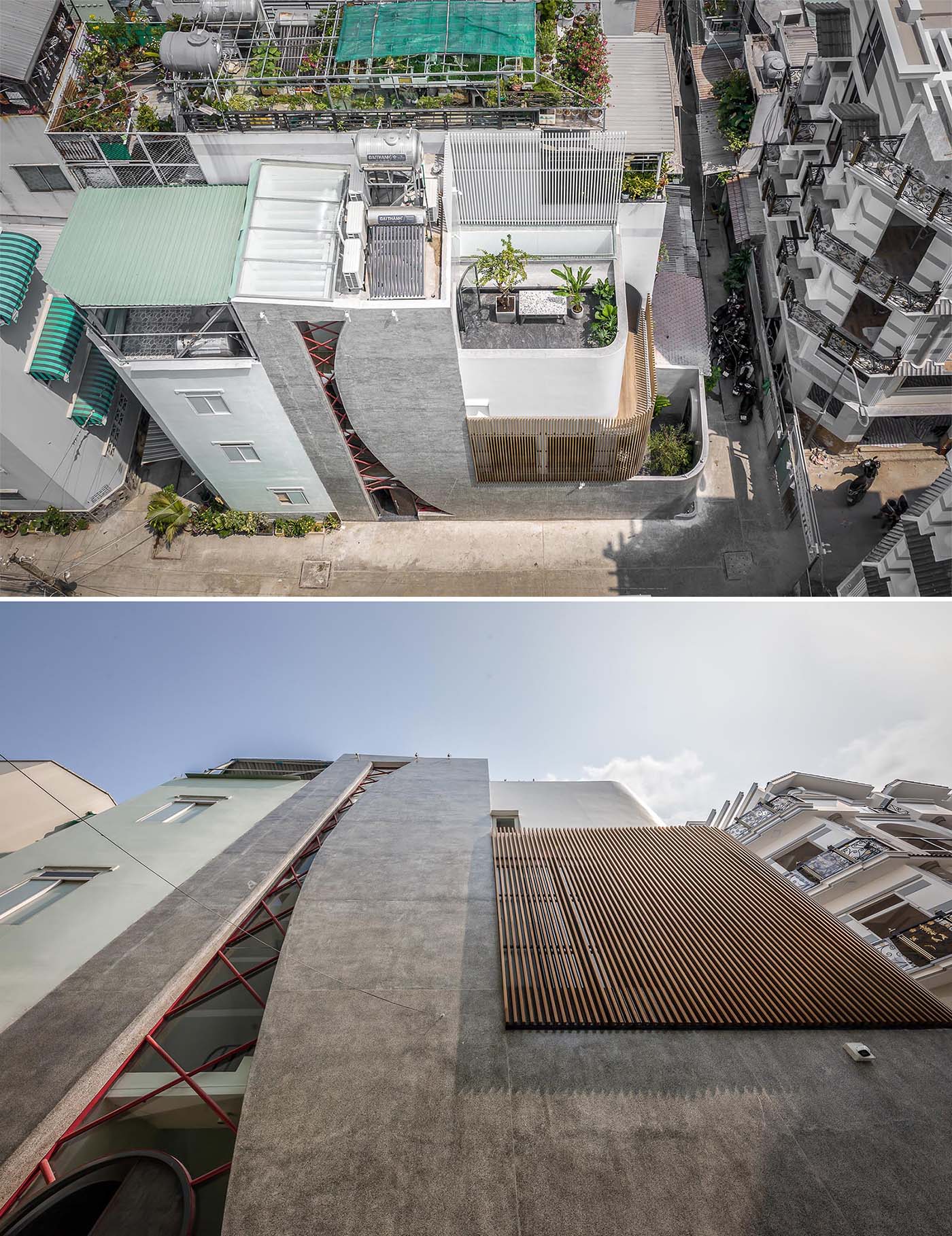 The window, which flares out at the bottom, flows around the arched front door, giving a glimpse of the interior.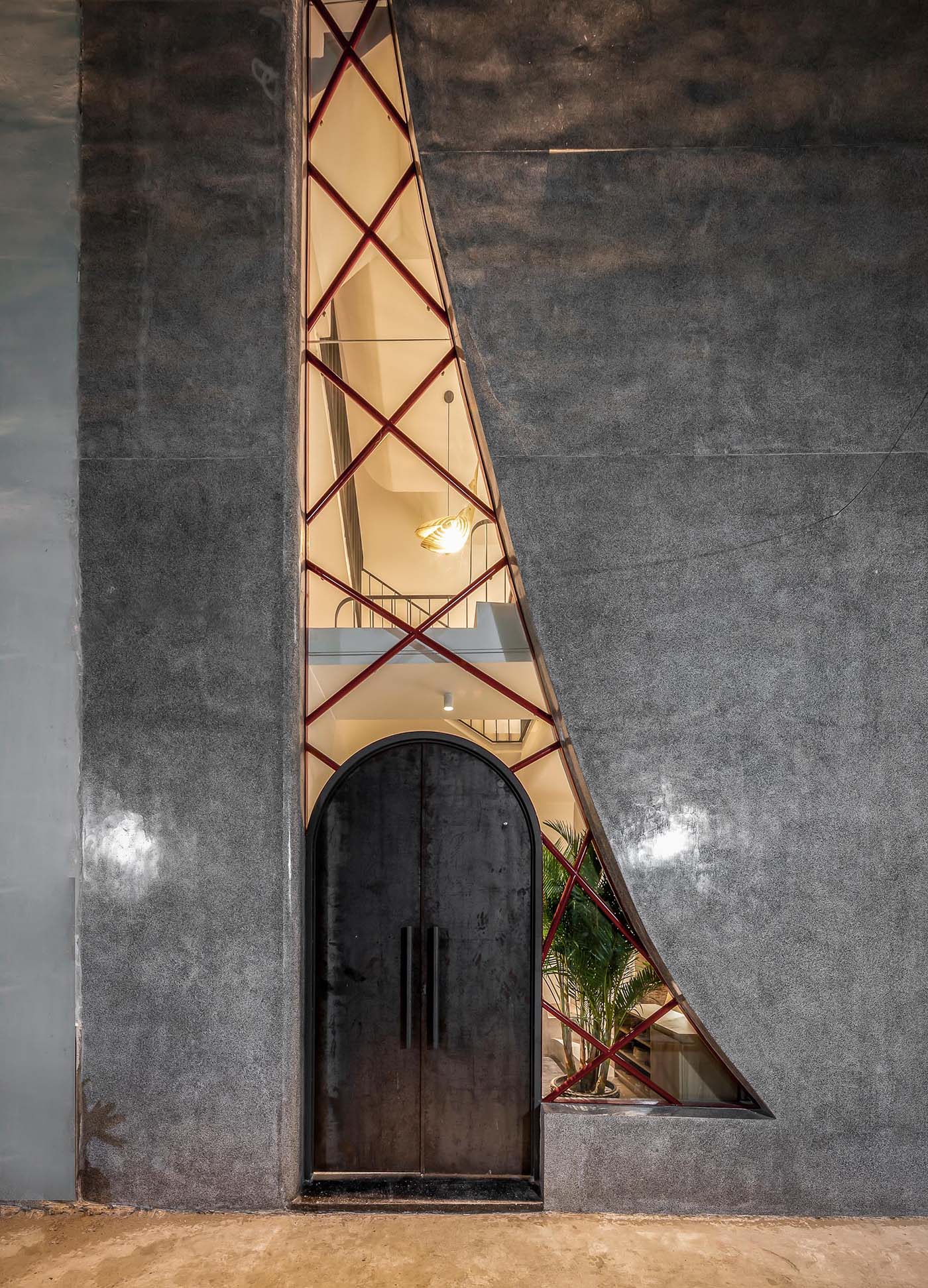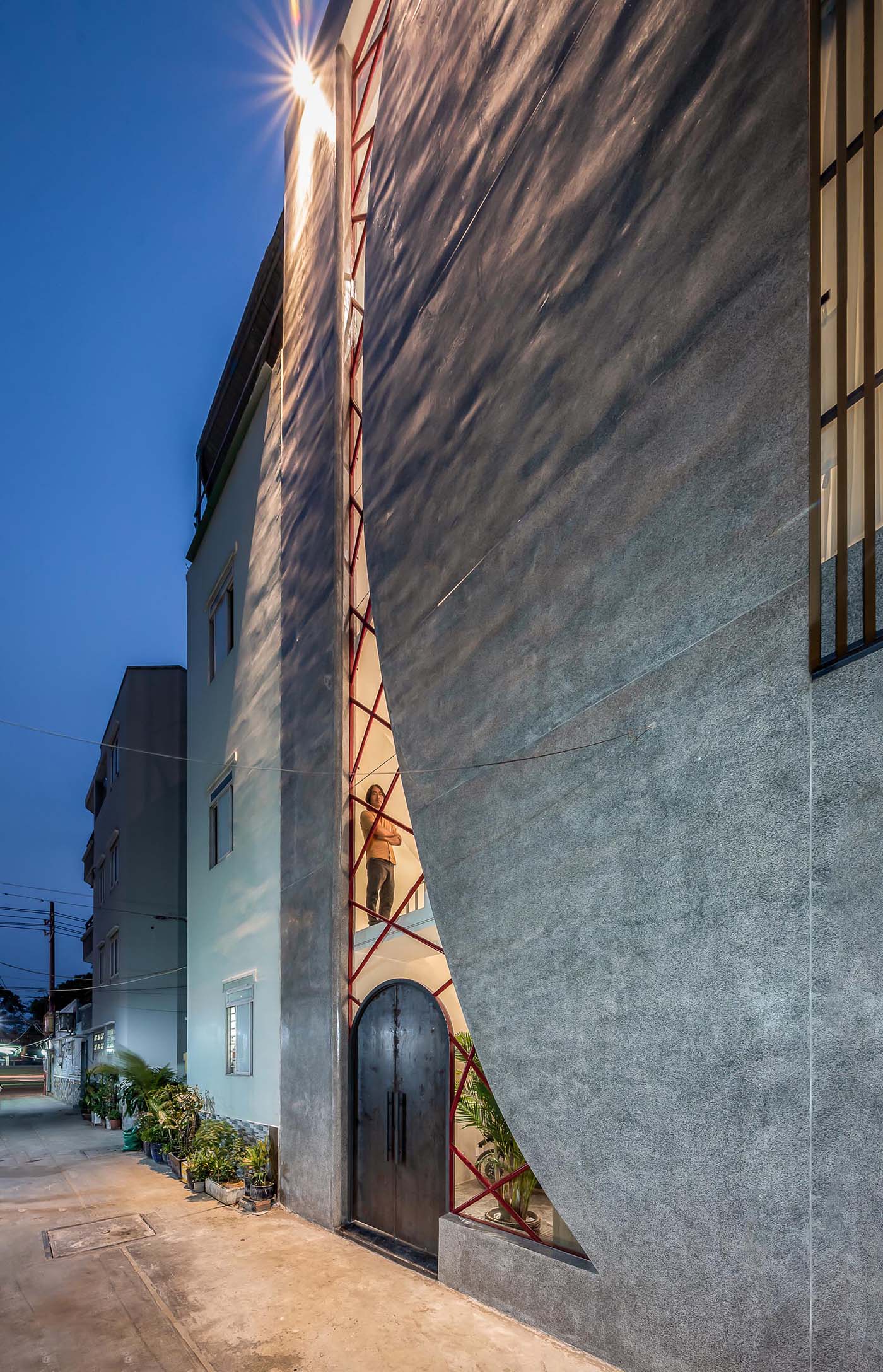 The large arched front door is made from steel, giving it an industrial look when paired with the concrete exterior.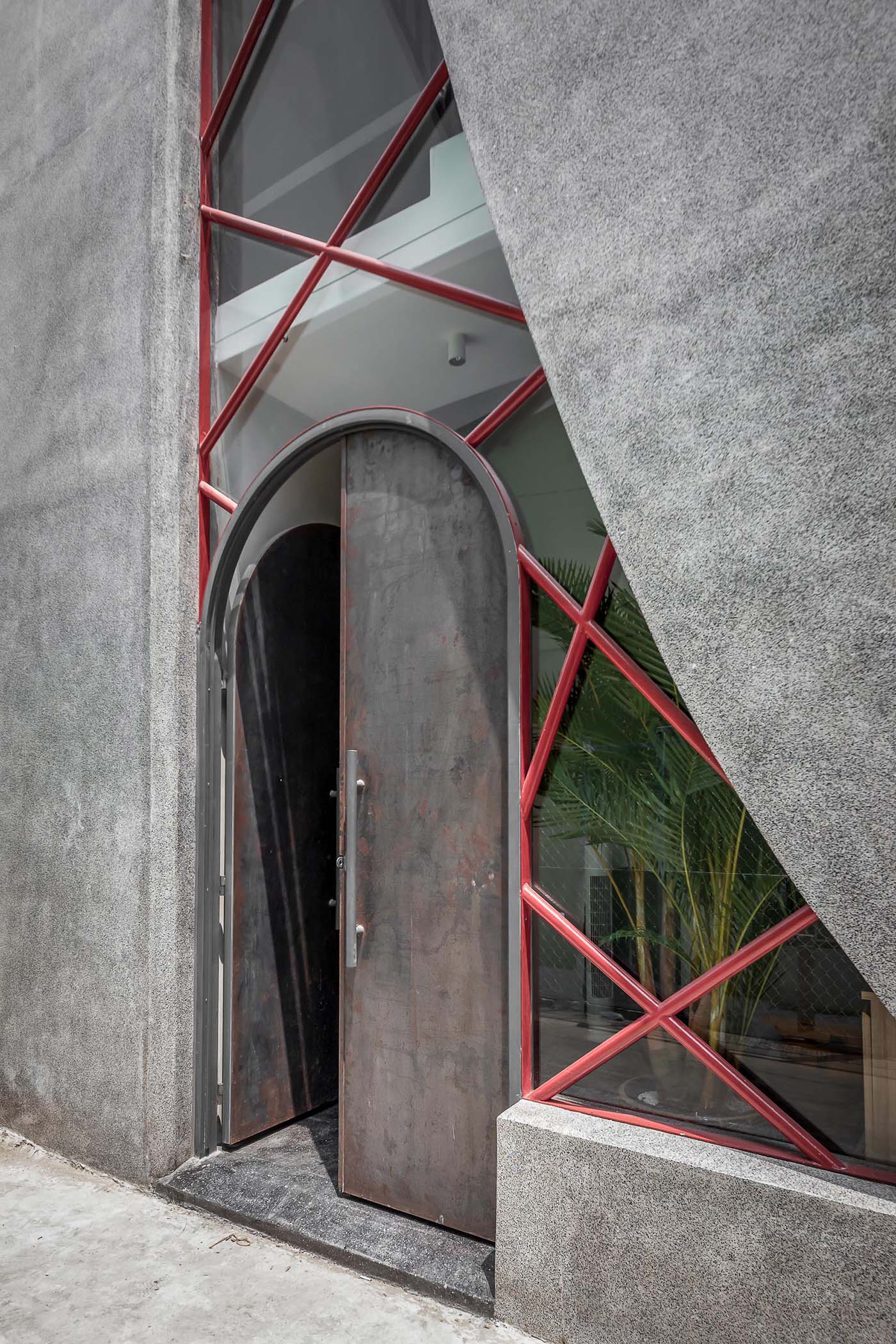 From inside the home, the window fills the entryway and staircase with natural light.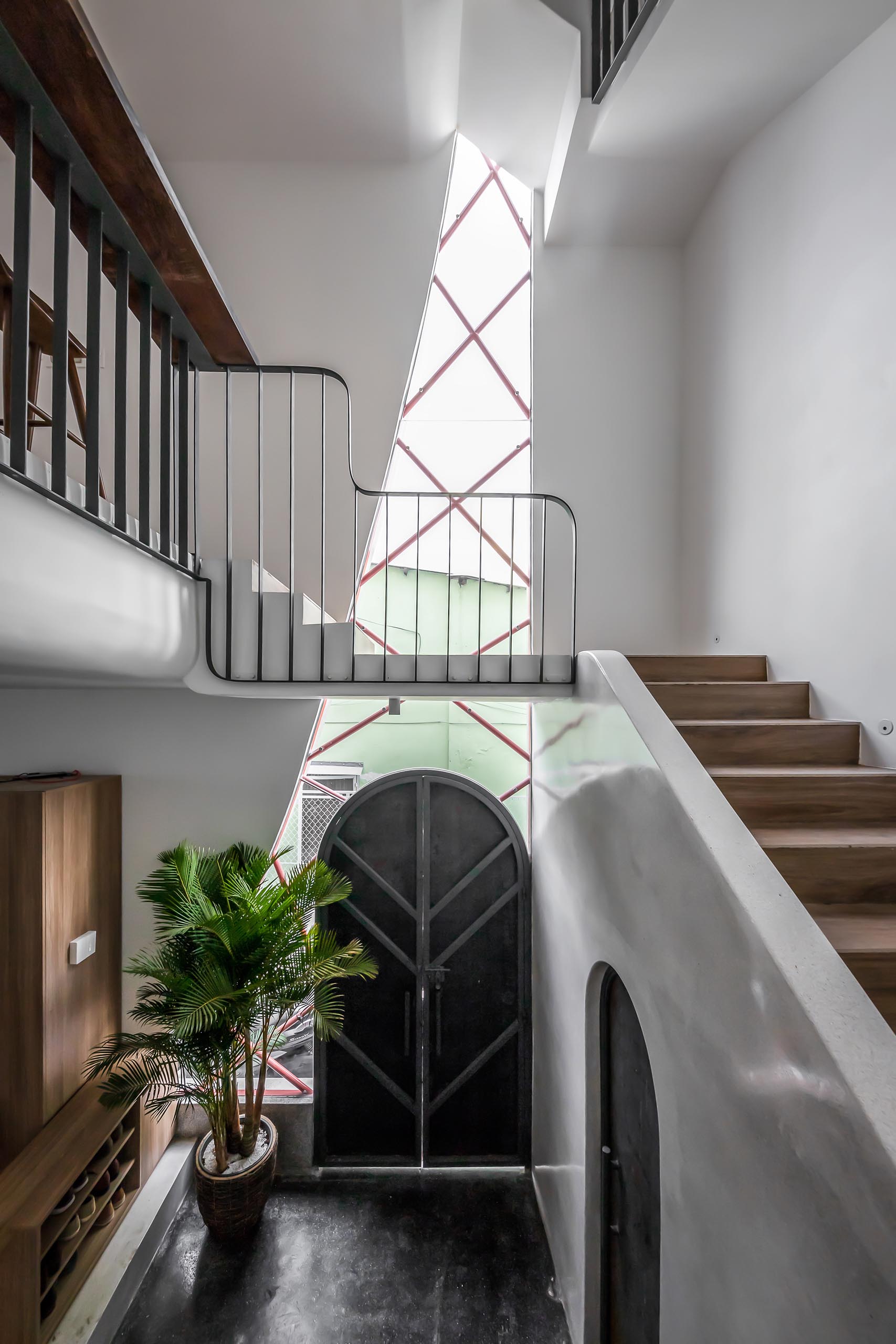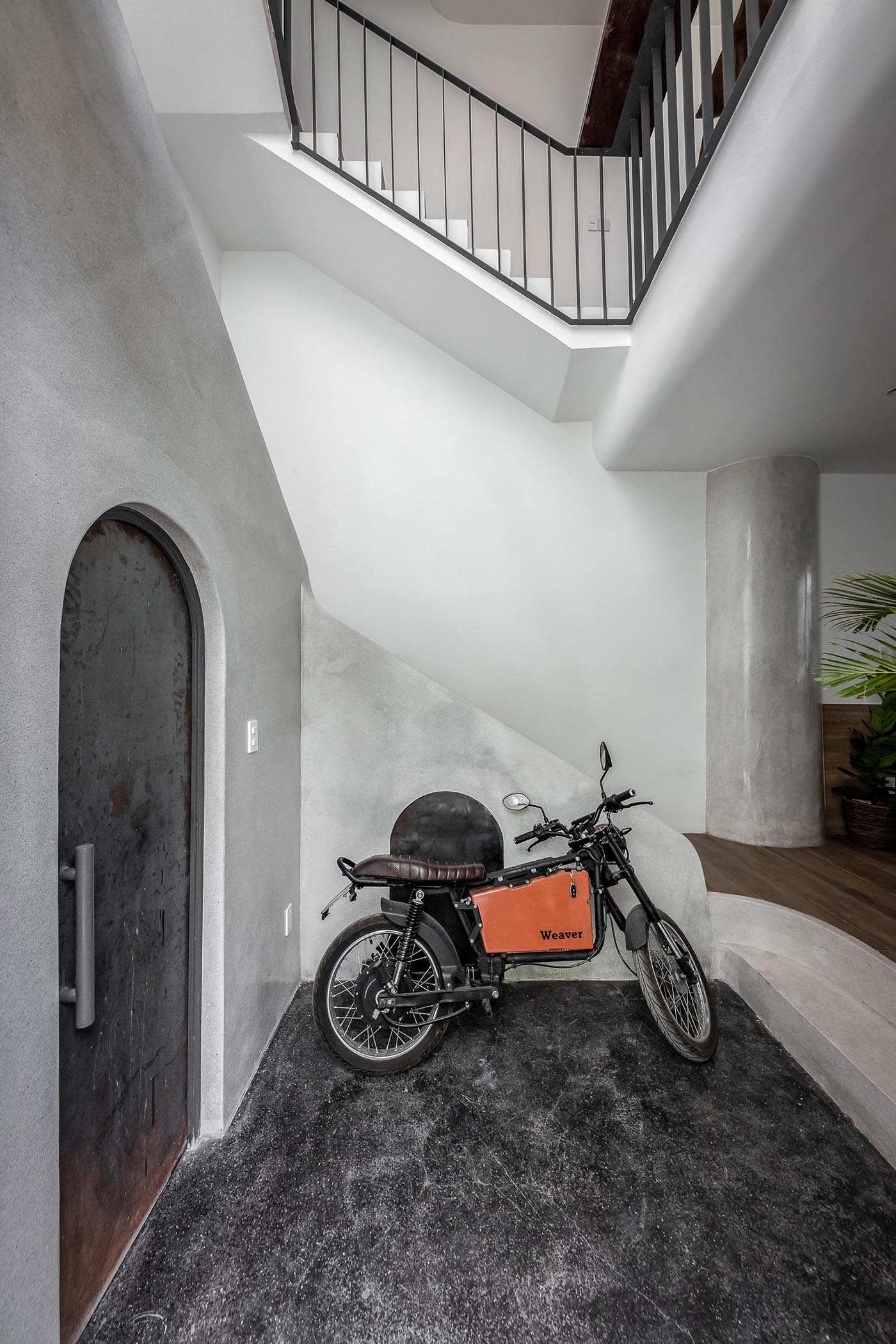 On the second floor of the home, the stairs pass by the window, providing an alternative view of the red metal frame.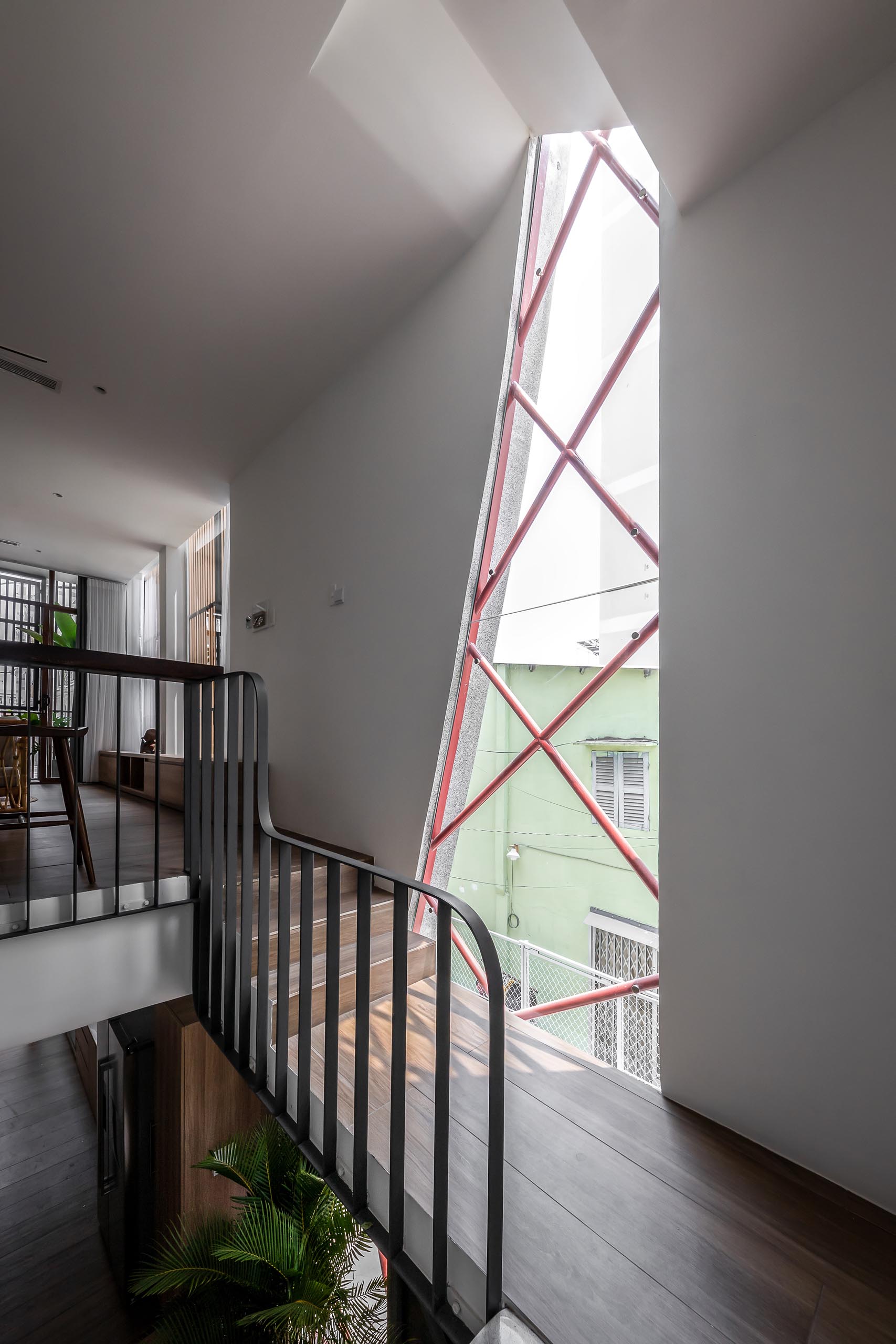 Let's take a look at the rest of the home…
The entryway leads straight into the open plan dining room and kitchen, where wood elements, like the dining bench and kitchen cabinets, complement the natural greenery of the indoor plants.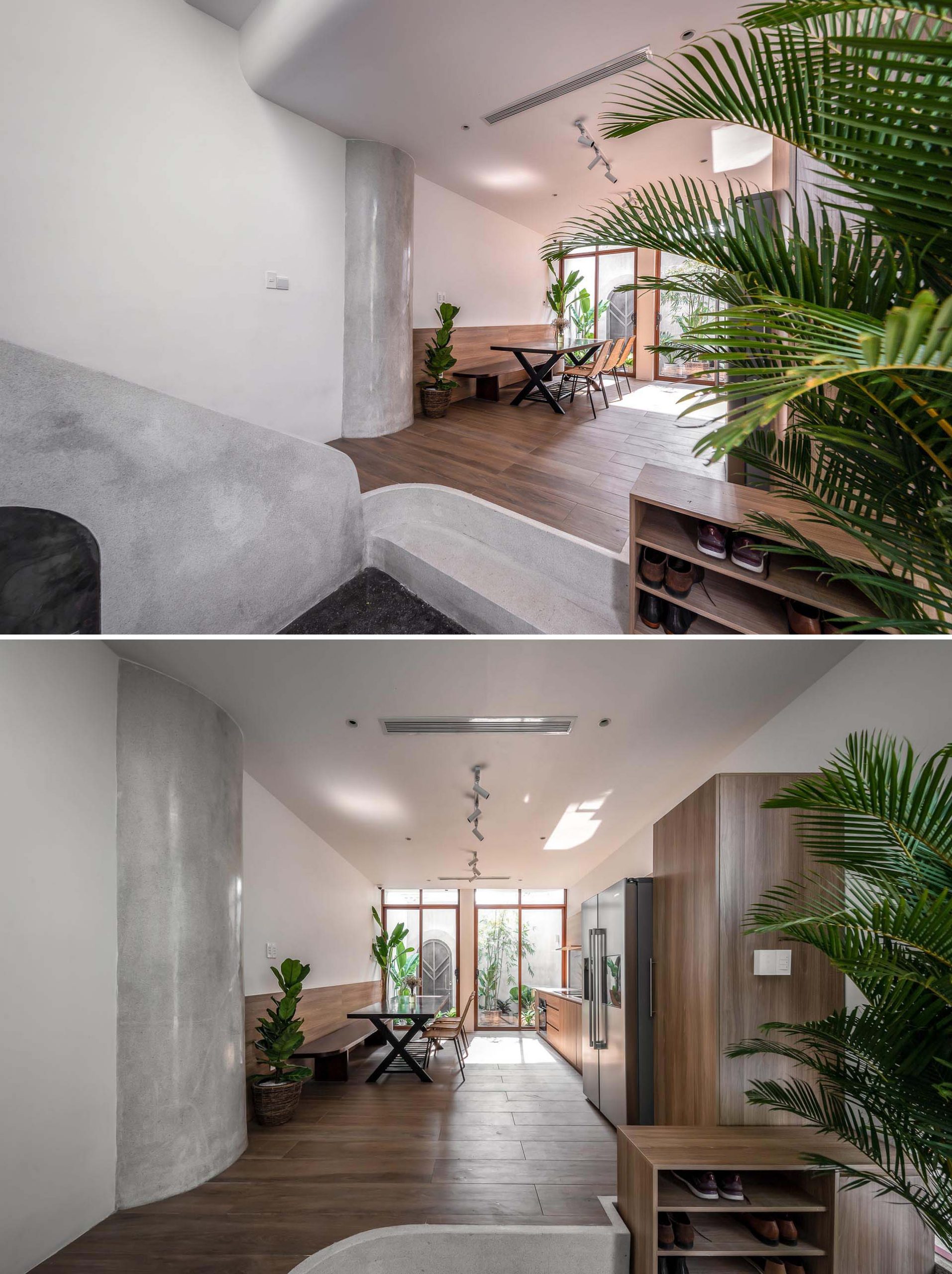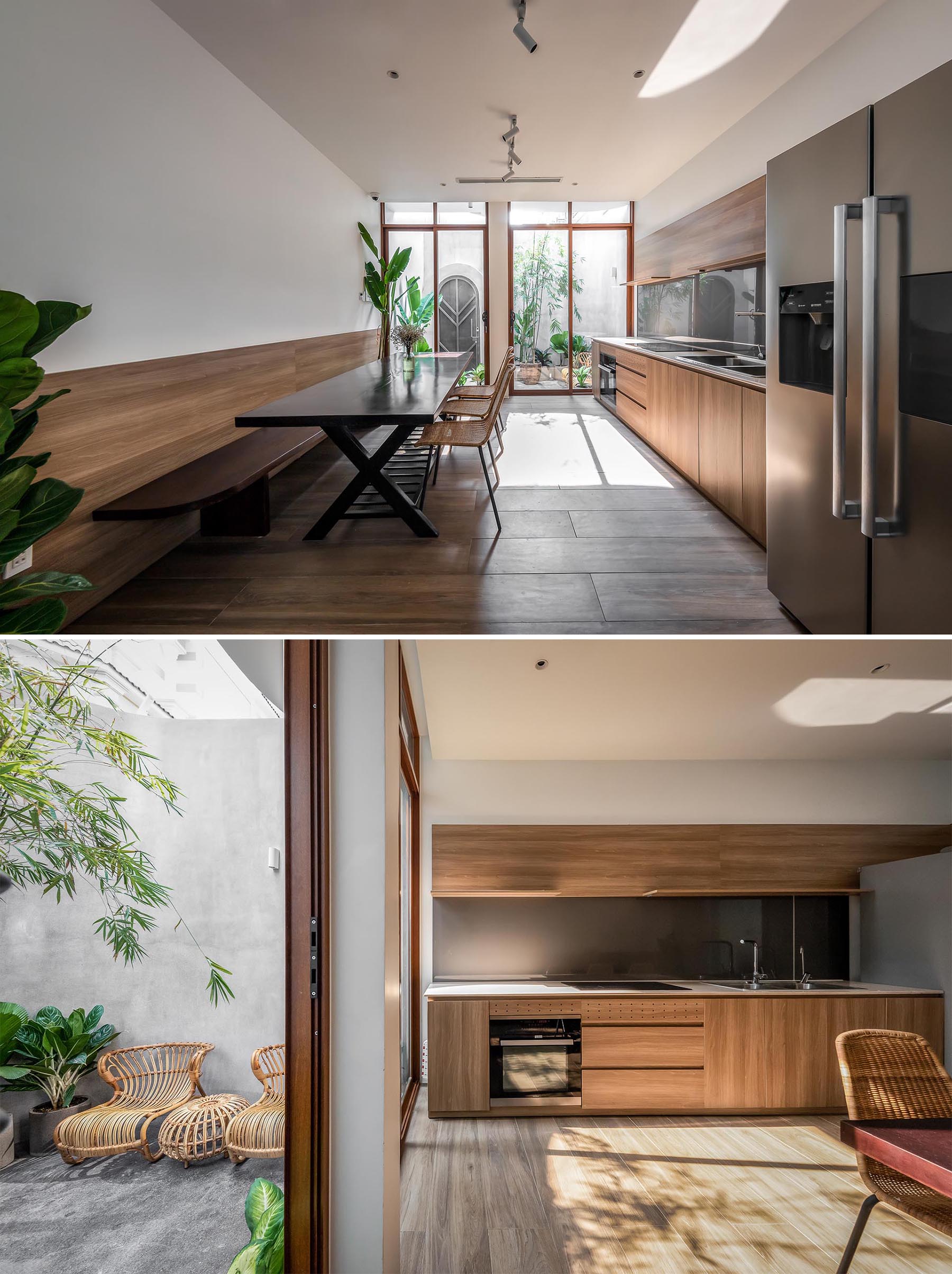 A sliding glass door off the kitchen and dining room opens to a private courtyard filled with wicker furniture, bamboo, and potted plants.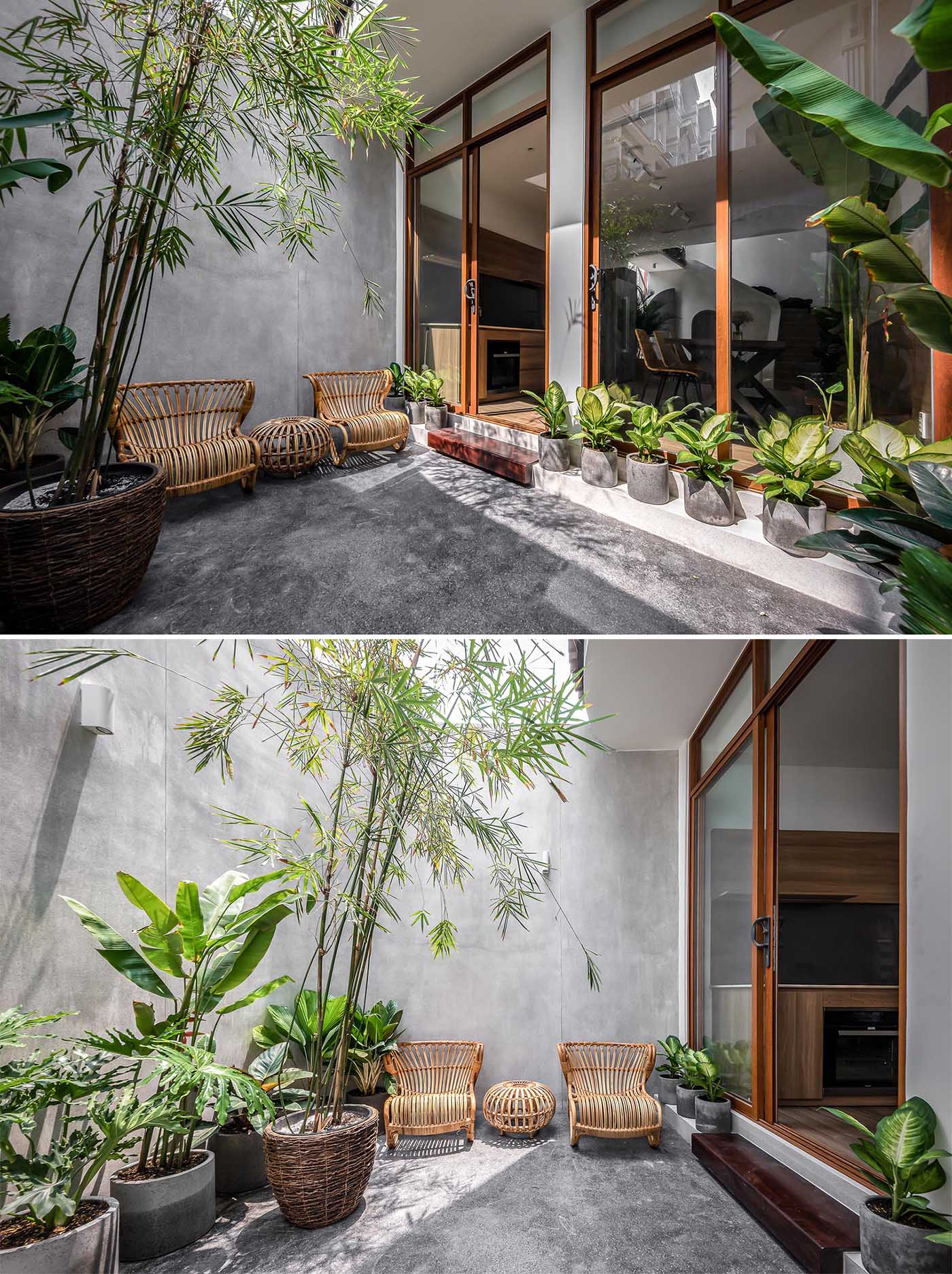 Back inside and the stairs by the front door lead up to the living room.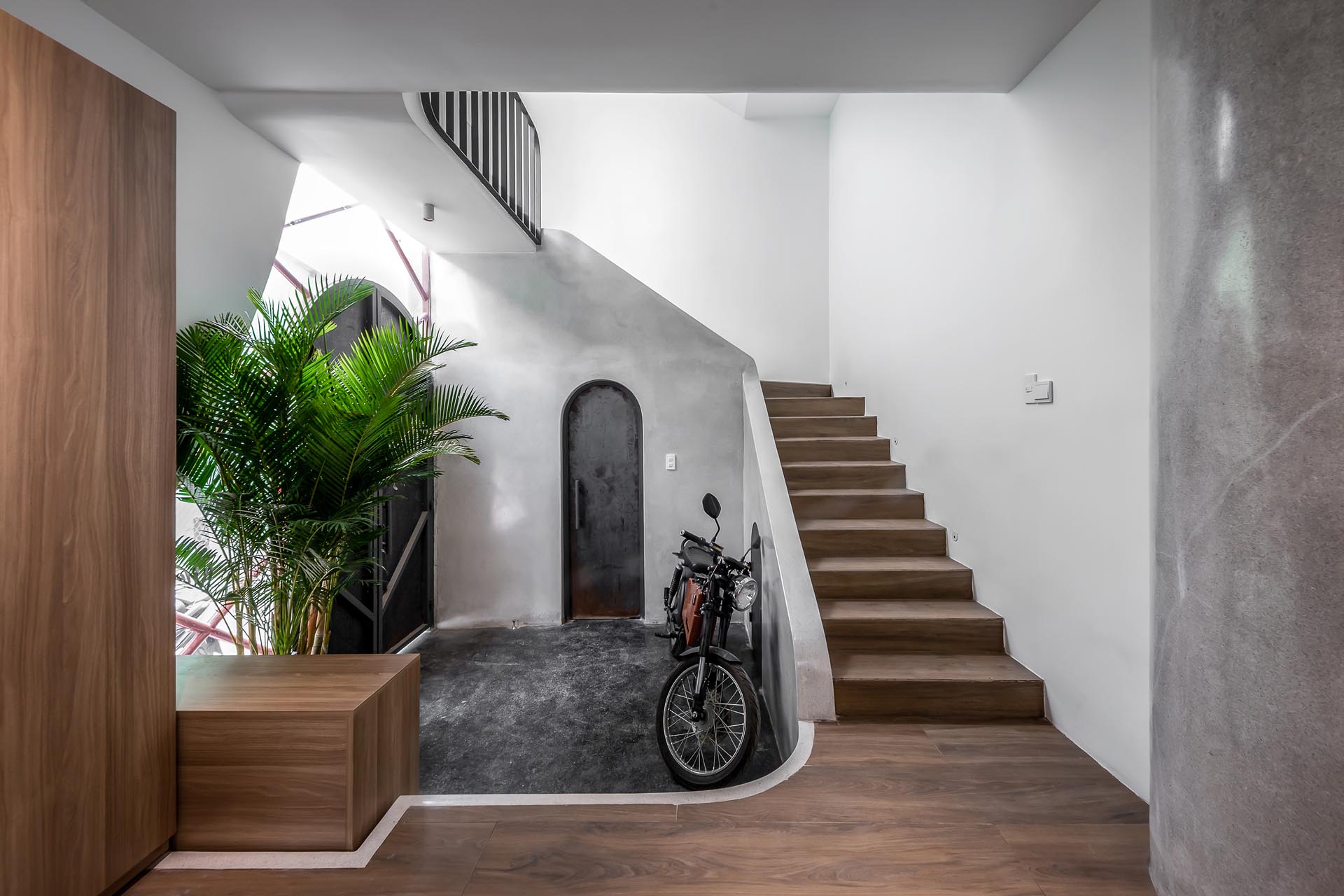 Before reaching the living room there's a small bar area built into the design of the black handrail. From this angle, you're able to see the wood wall sculpture light that hangs from the ceiling.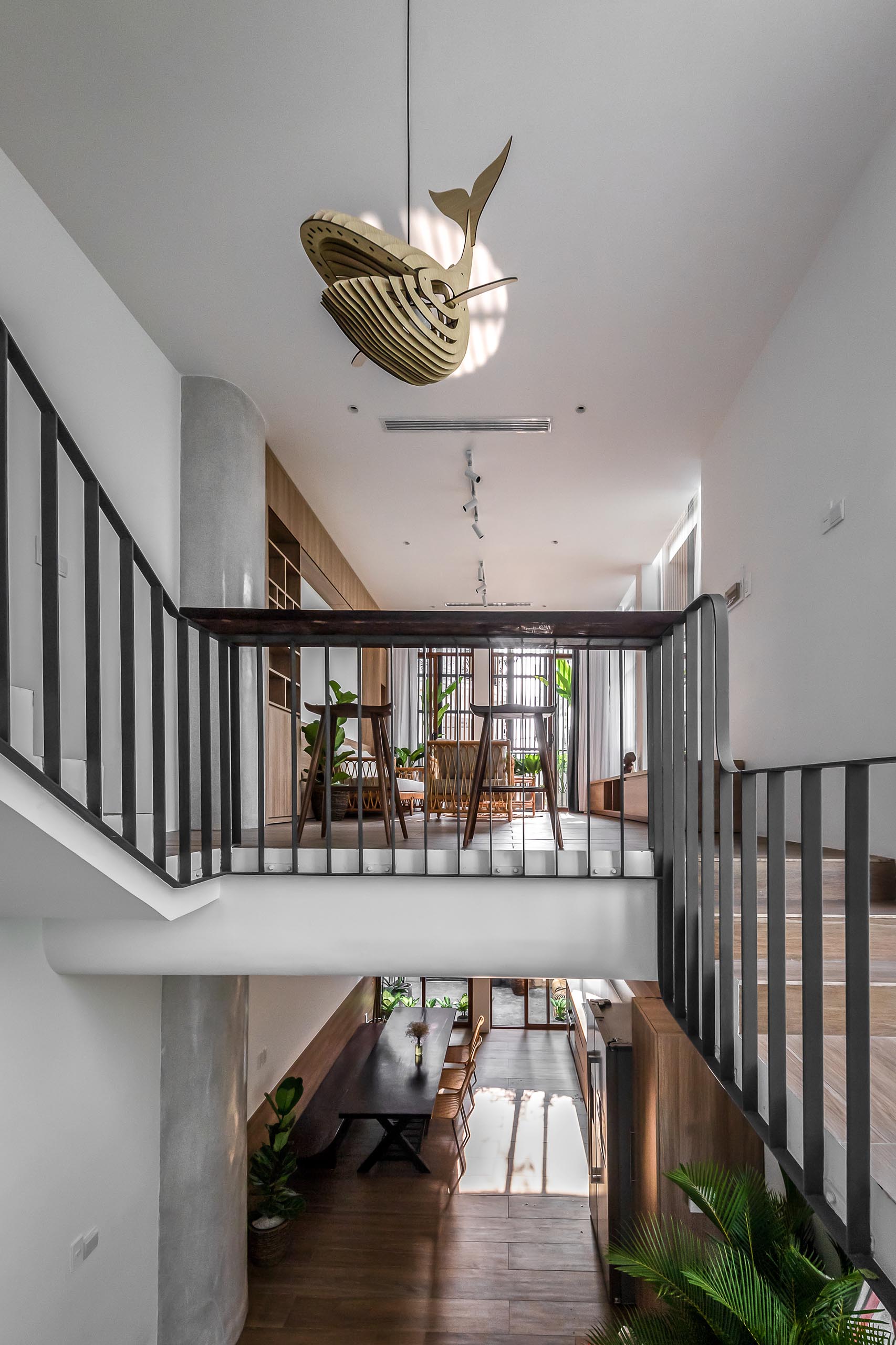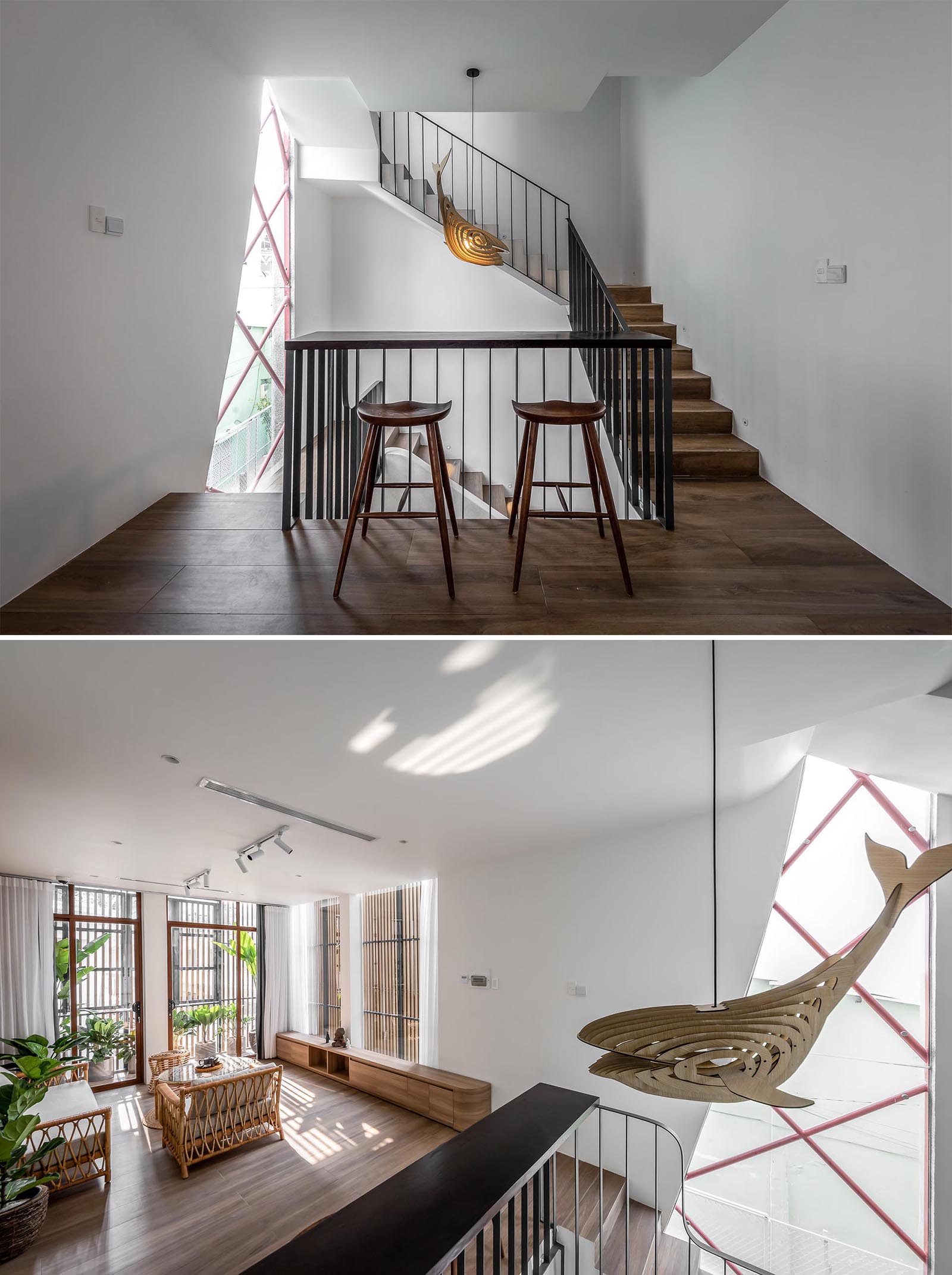 The living room is casual with wood shelving and furniture, a few plants, and floor-to-ceiling curtains.
The stairs continue up to the bedrooms and bathrooms, and are lit by skylights and spotlights.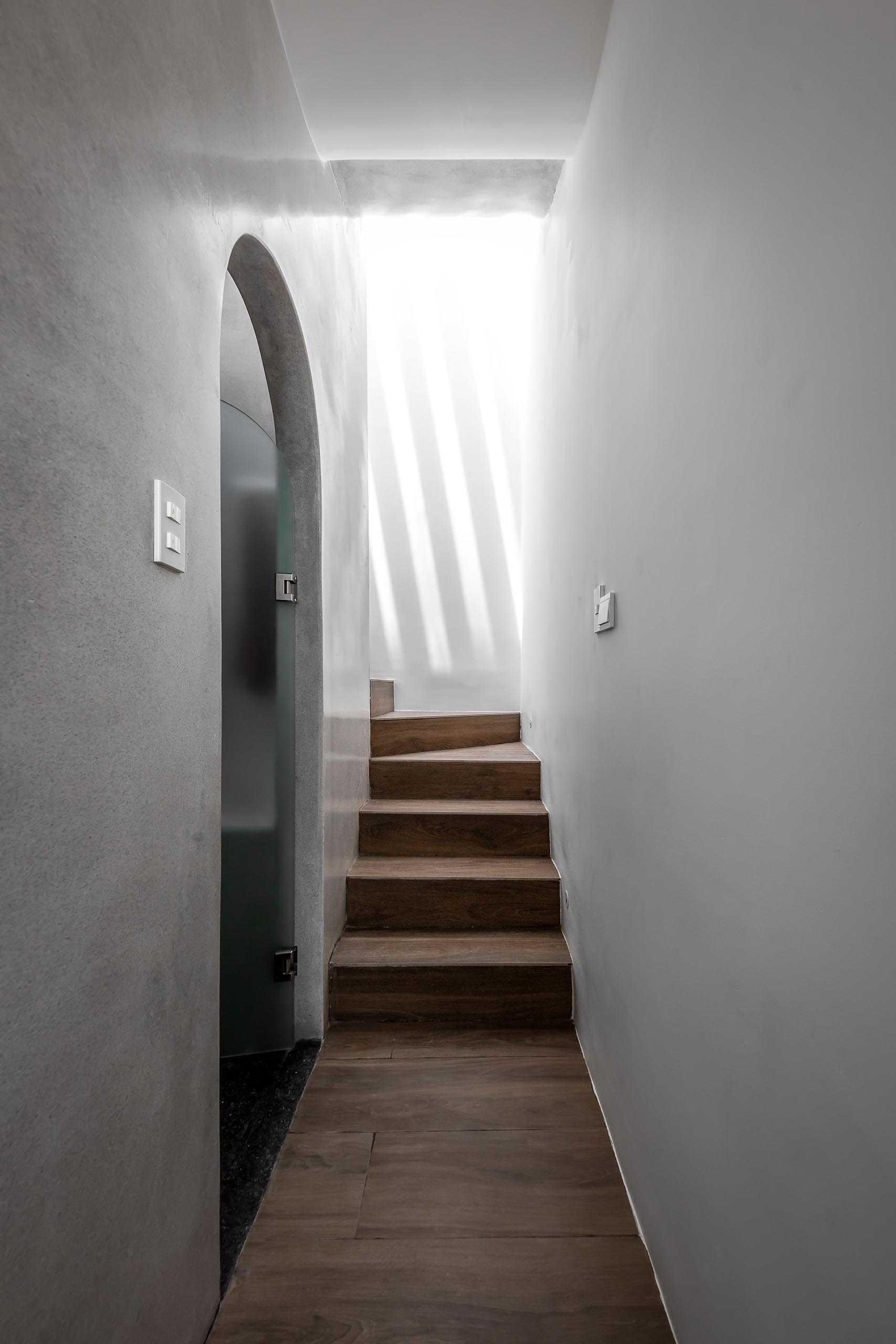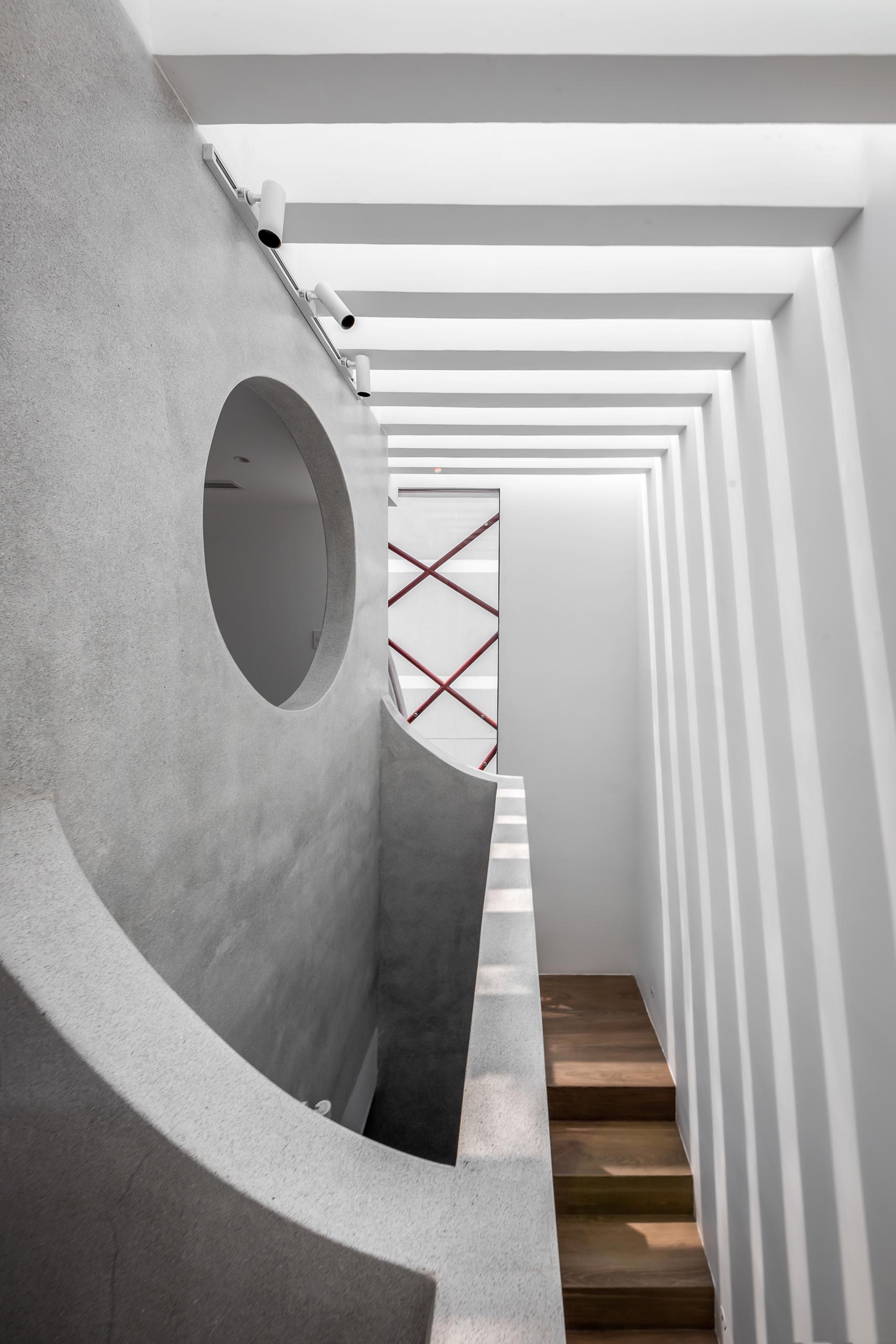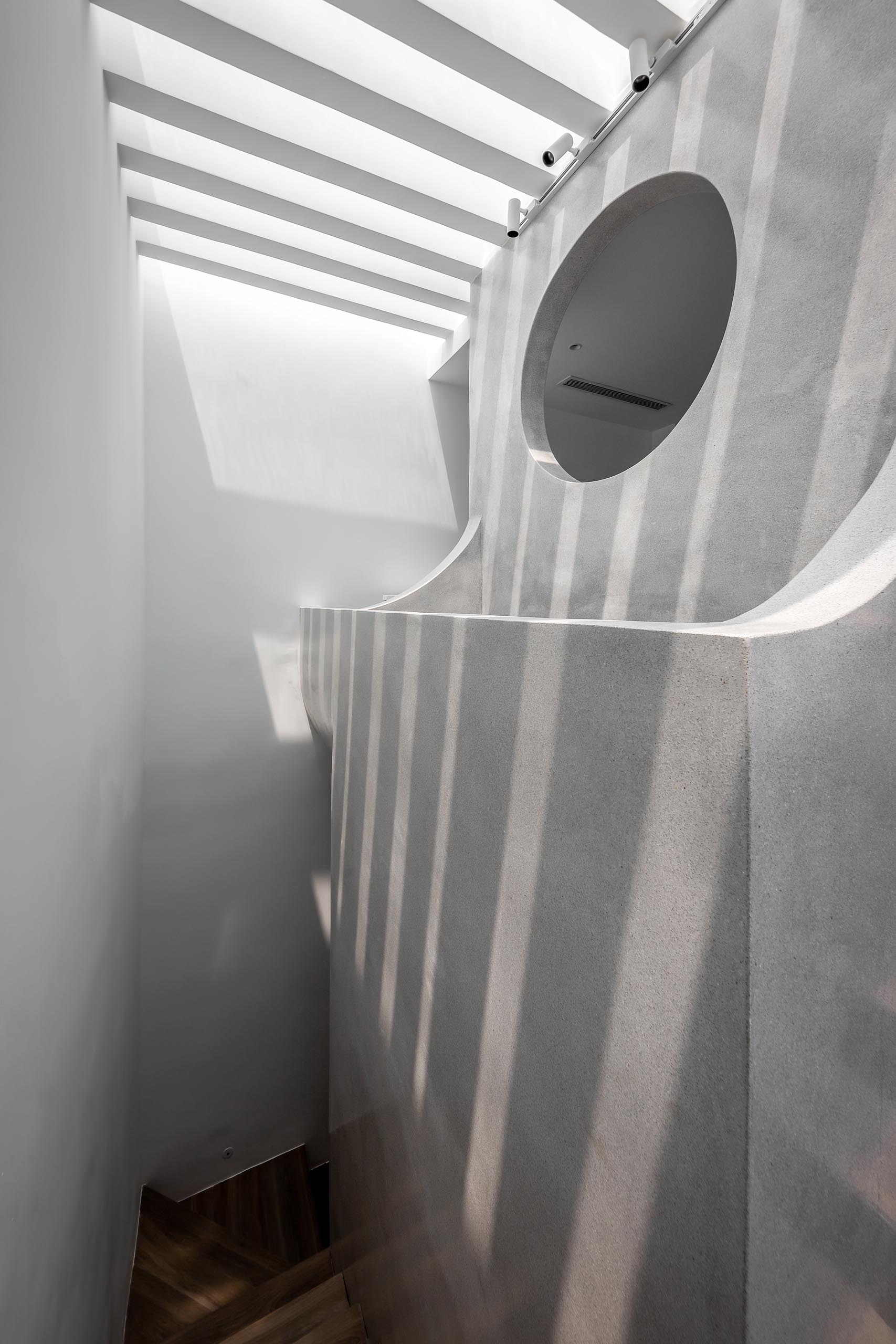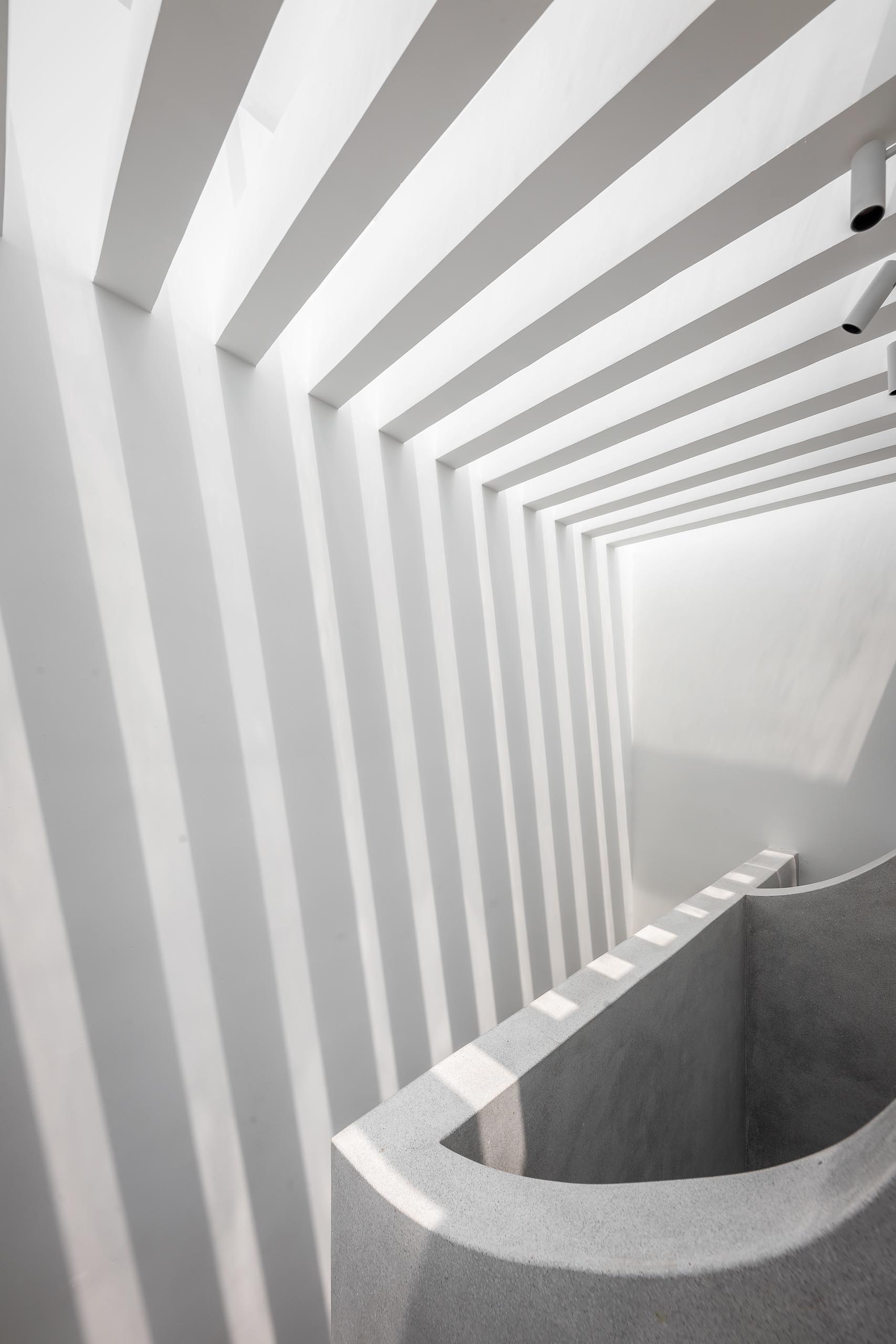 The bedroom design includes a custom bed frame with bedside tables, as well as a desk that transitions into open shelving.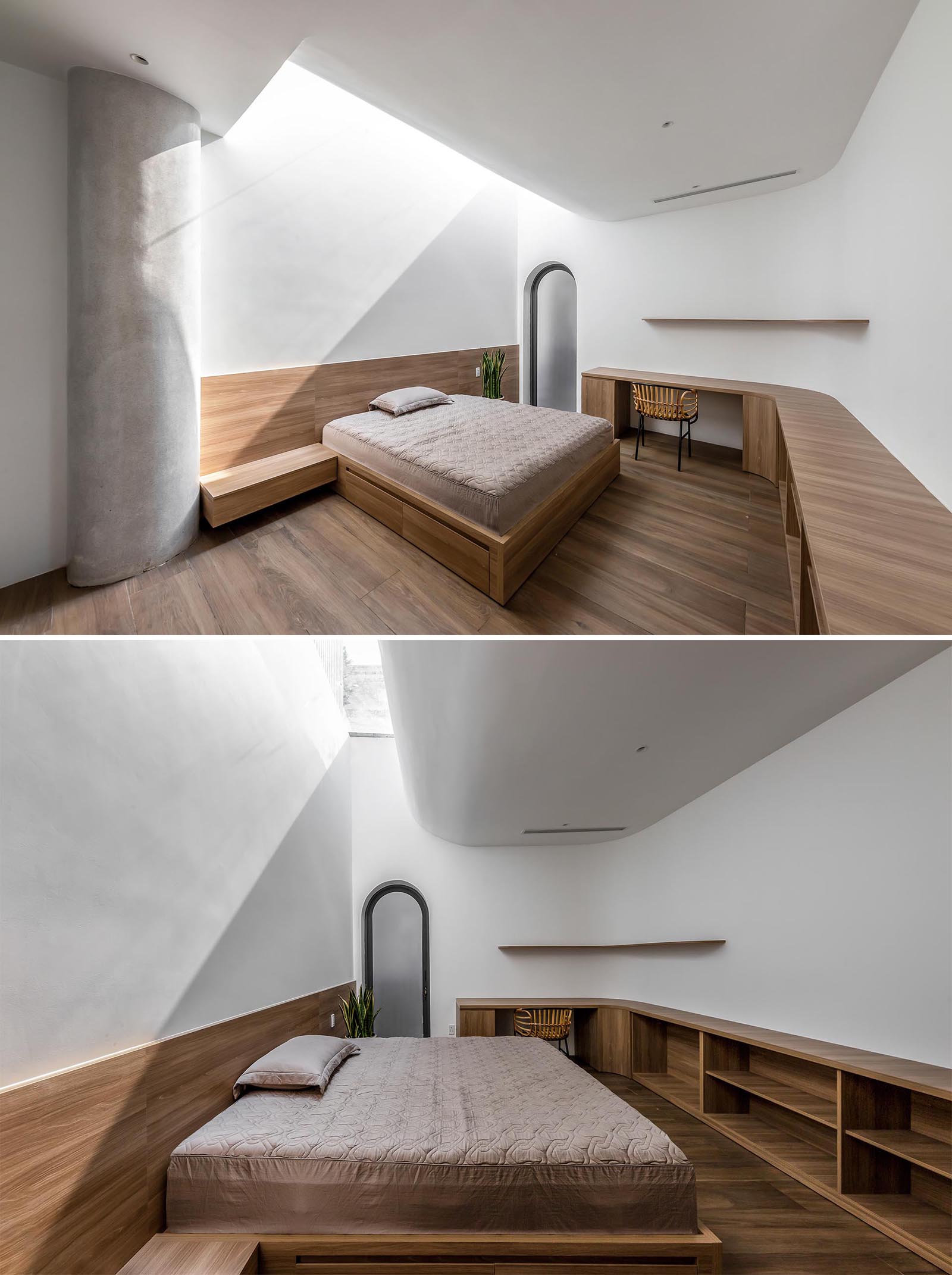 The nearby bathroom includes a frosted door, as well as a built-in bathtub.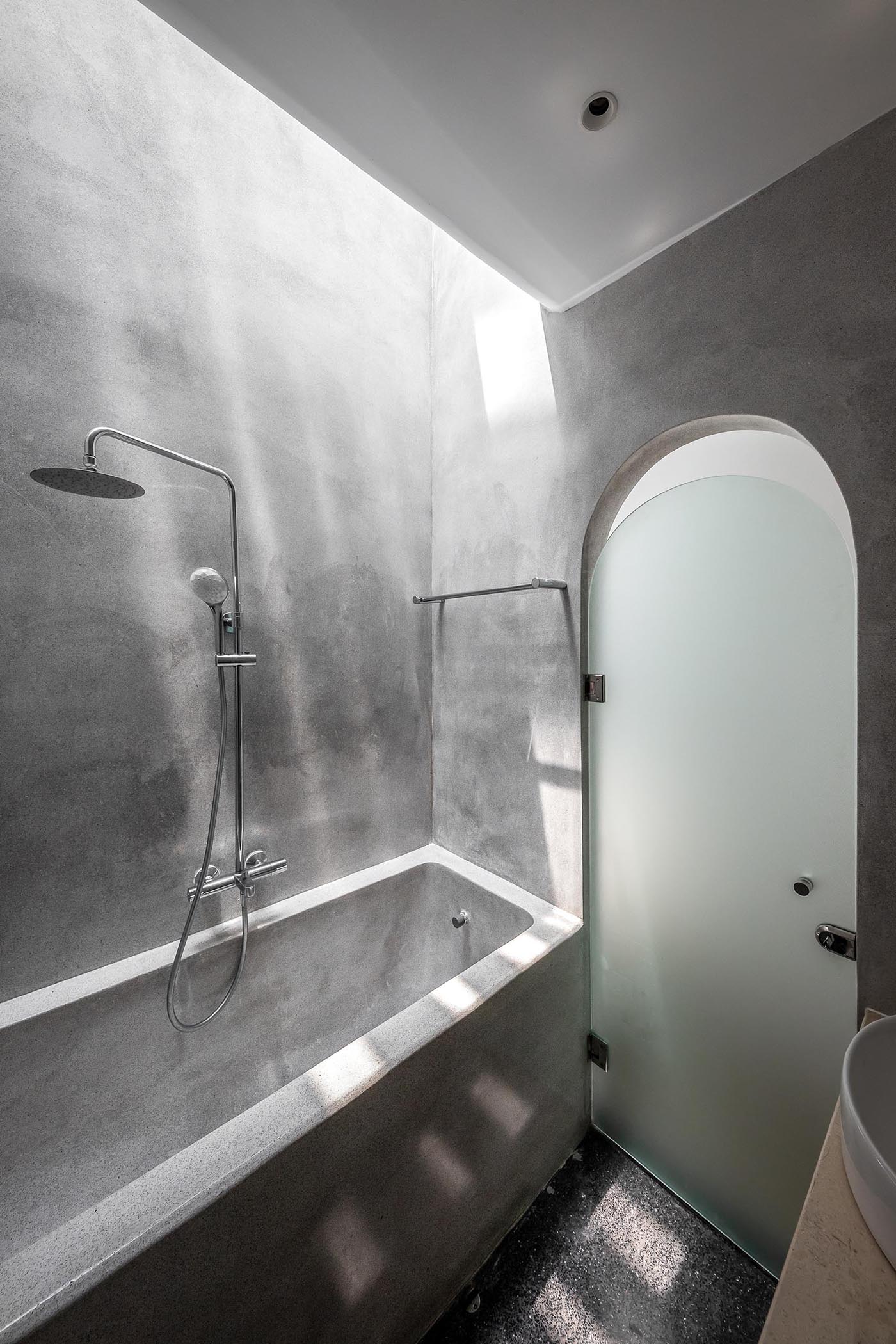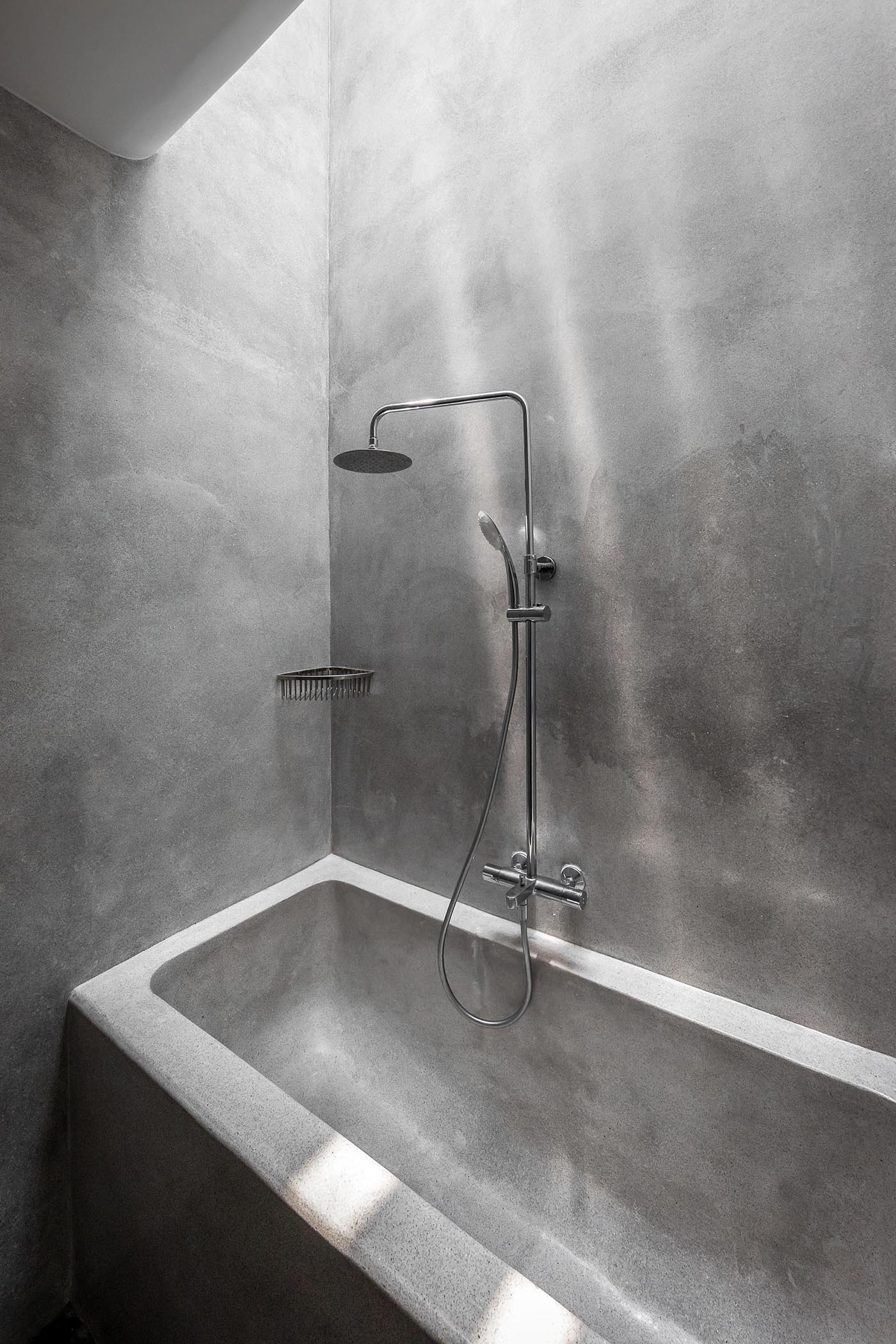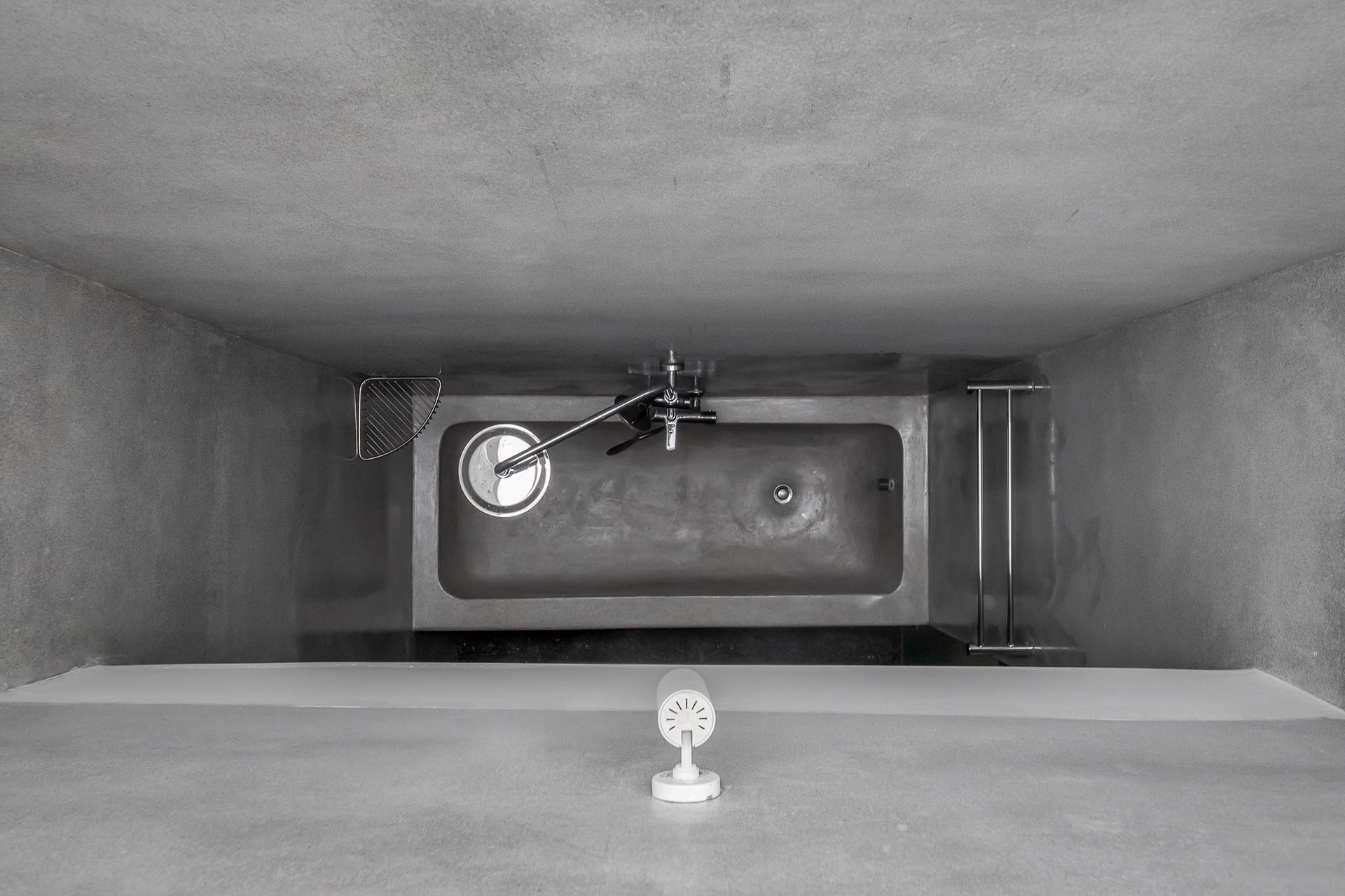 Photography by Minq Bui