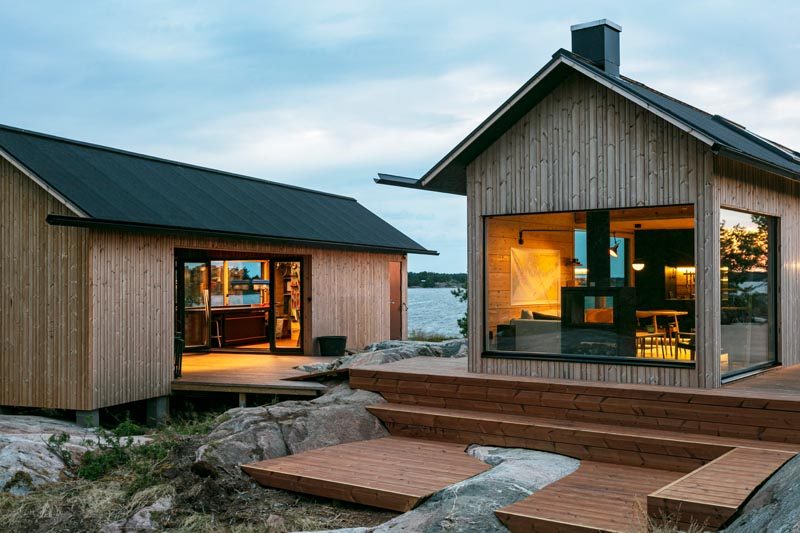 Aleksi Hautamäki and Milla Selkimäki of Bond Creative Agency has recently completed a summer cabin located in the Finnish Archipelago.

They purchased the 5-acre island on the edge of the Archipelago National Park two years ago, and have since built the main cabin with a sauna and workshop, and named it Project Ö, where "Ö" means 'an island' in Swedish.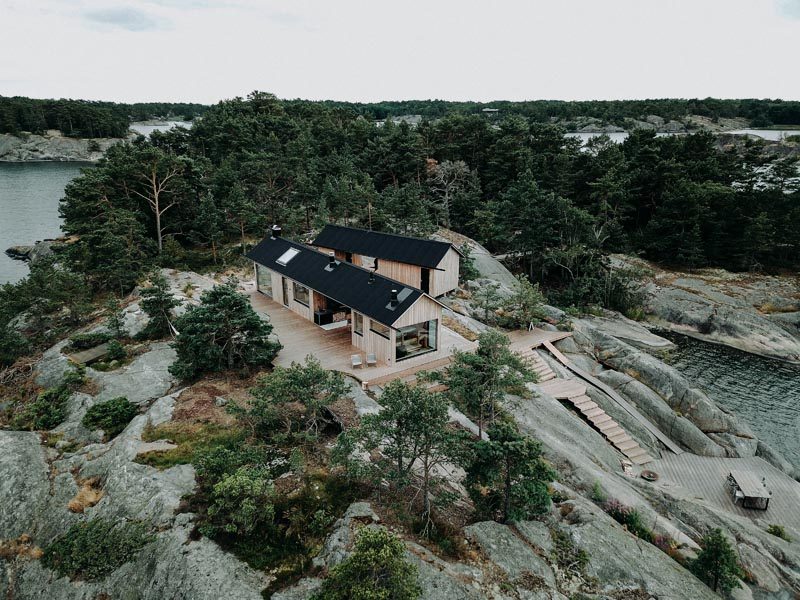 The design of the cabins draw inspiration from traditional Finnish archipelago aesthetics, and feature cabled roof, long eaves, extended gutters, and vertical cladding.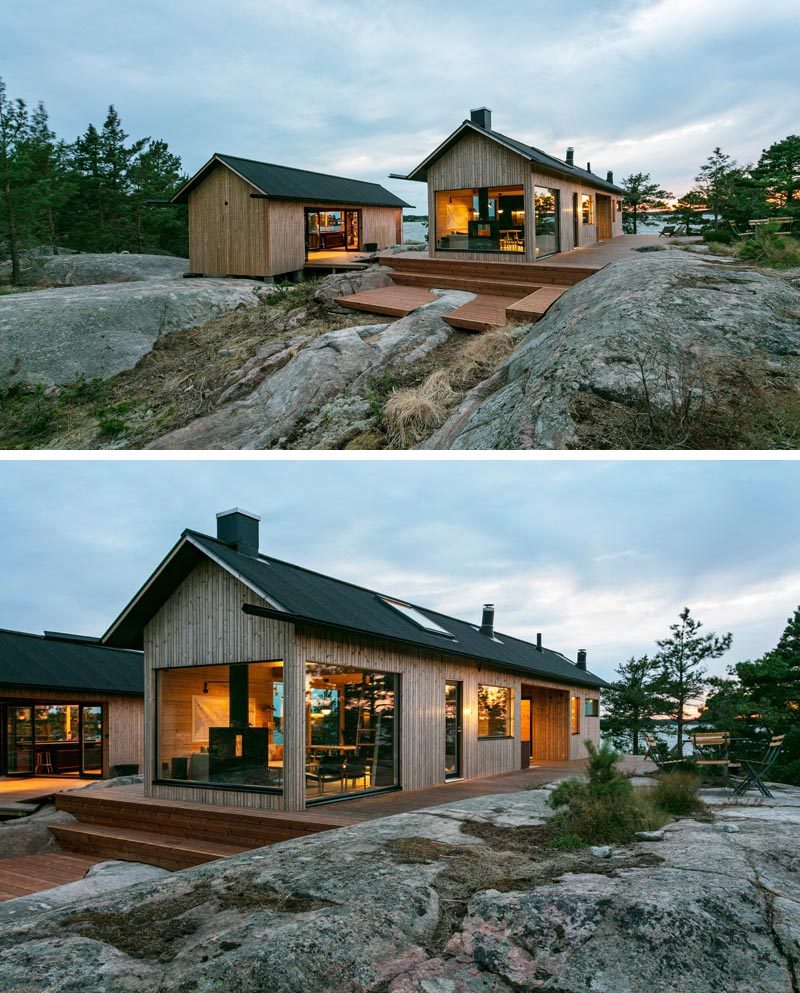 The cabins are long and narrow with large windows that take advantage of the views. They also allow various functions, like entertaining at one end, while children sleep in the other.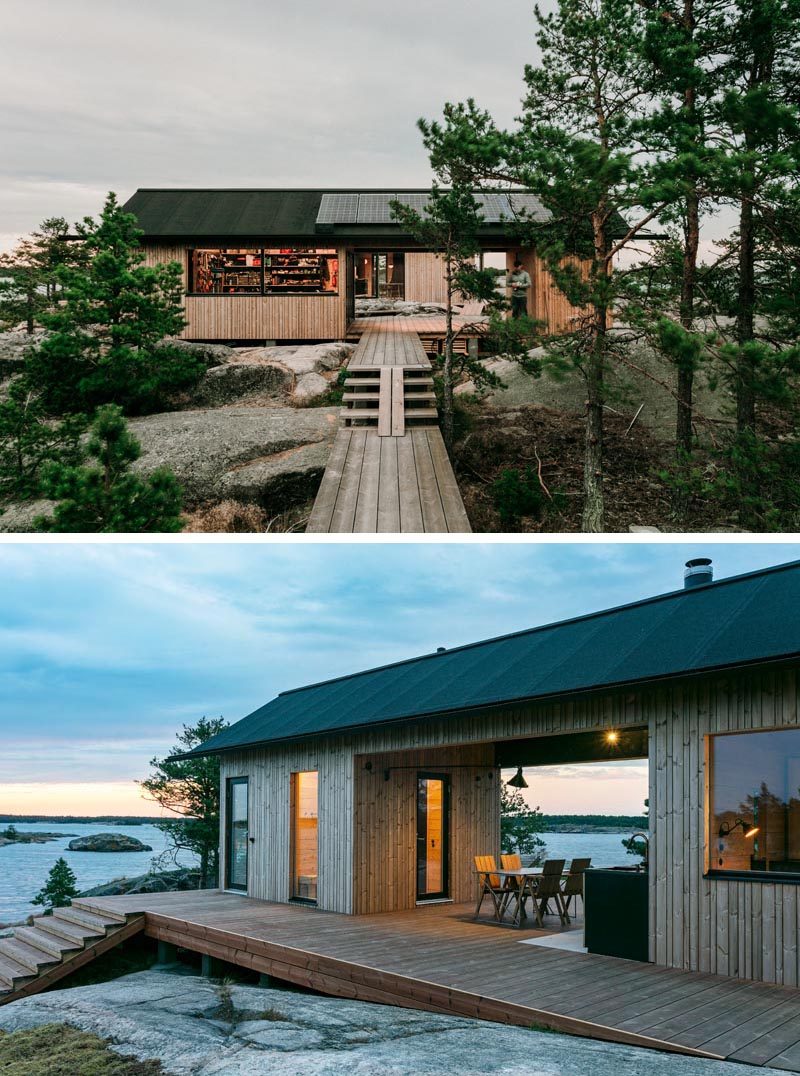 All of the individual spaces have been designed to be as compact as they can without compromising the functionality and comfort. In a covered open section, there's an outdoor dining area and kitchen.
Inside, there's a matte black kitchen and living room that also has a lofted sleeping area. The cabins allow for 10 adults to sleep comfortably if needed.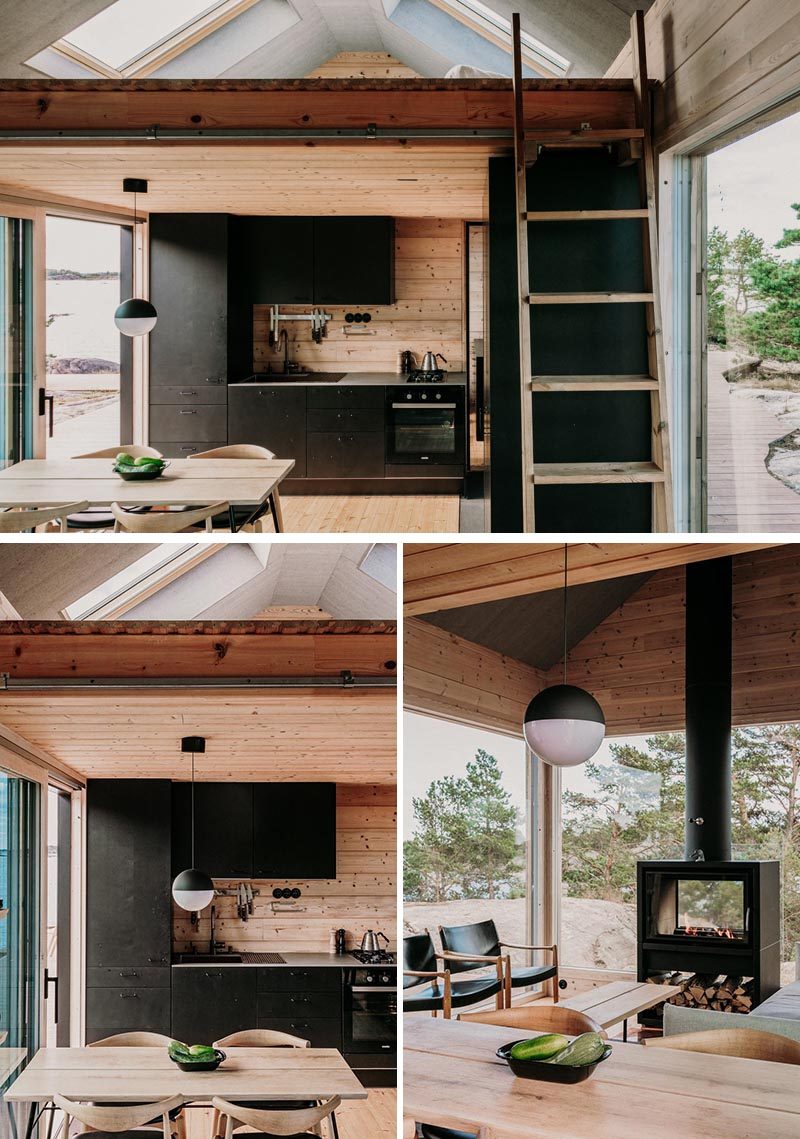 The island that the cabins are on is totally self-sufficient, as it uses solar power for energy and filtered seawater for drinking. The cabins have running water, flush toilets, heating, and cooling. Hot running water is produced with a sauna stove and the same system provides heating to the floors.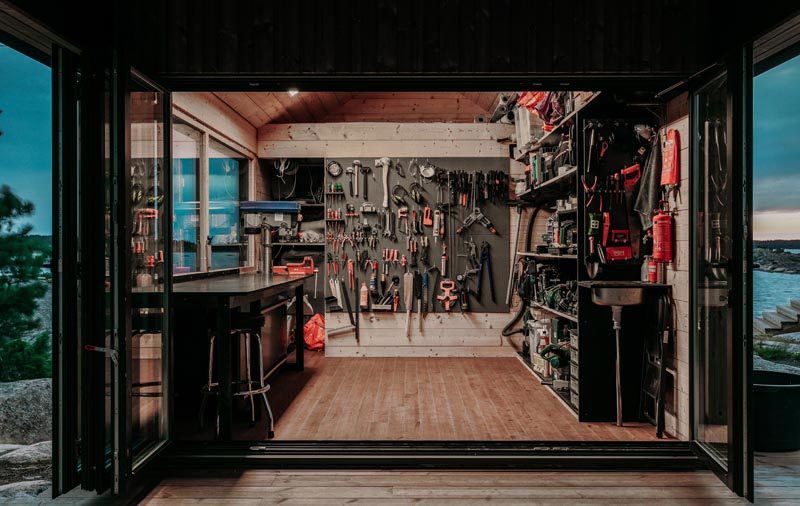 Steps lead from the holiday house down to a deck that's nestled between the rocks, and attaches to a small jetty.