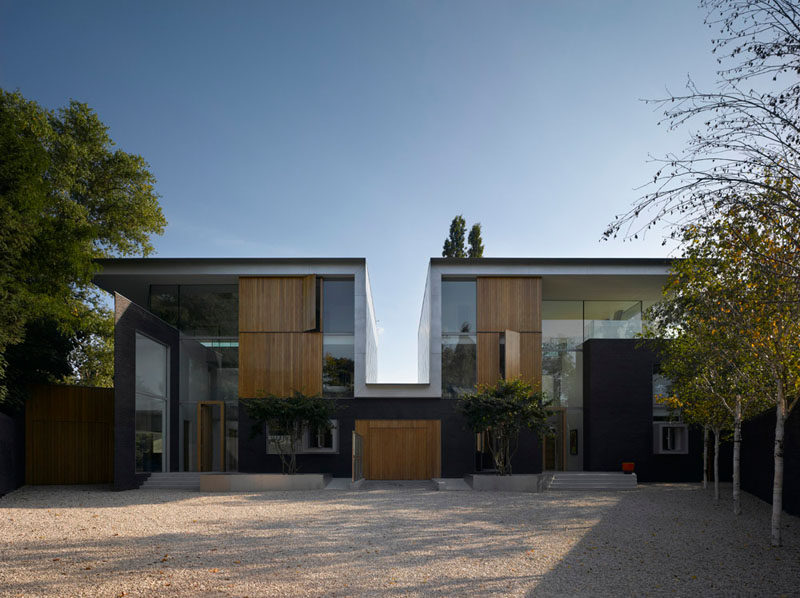 Architecture firm Thompson + Baroni, together with Stephen Marshall Architects, have designed a pair of new houses that are located in Dulwich, an area of South East London.
The houses sit side by side, and have large panels of frameless glass and wooden shutters.
Let's have a look at the interiors of one of the homes. To enter the home, you walk through a tall wood front door and immediately step into a 3 storey high atrium with bridges connecting various spaces.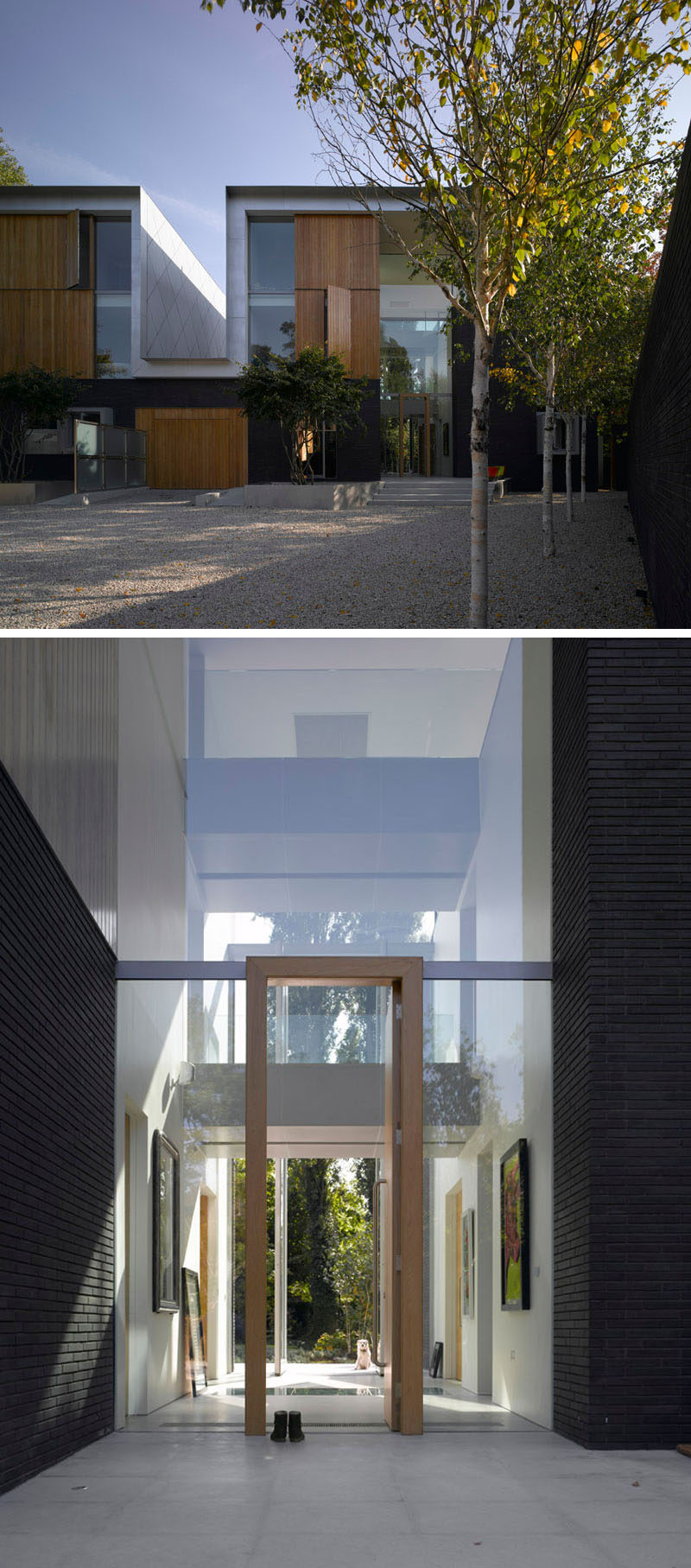 ---
On the other side of the atrium is a door to the backyard, that's accessed through large glass doors, or a wooden door off the dining room.
---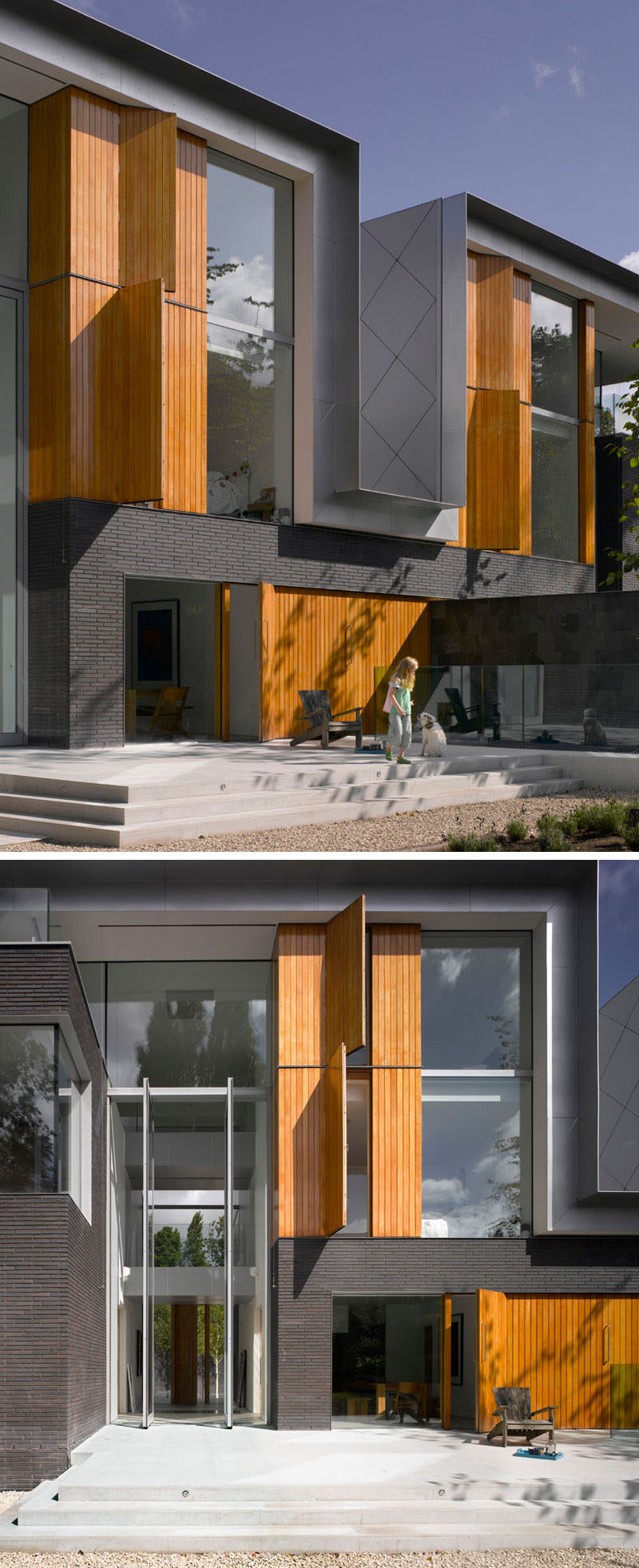 ---
The dining room has a simple, rustic modern feel to it with a large wood table and bench seating. Off to the right of the dining room is the atrium.
---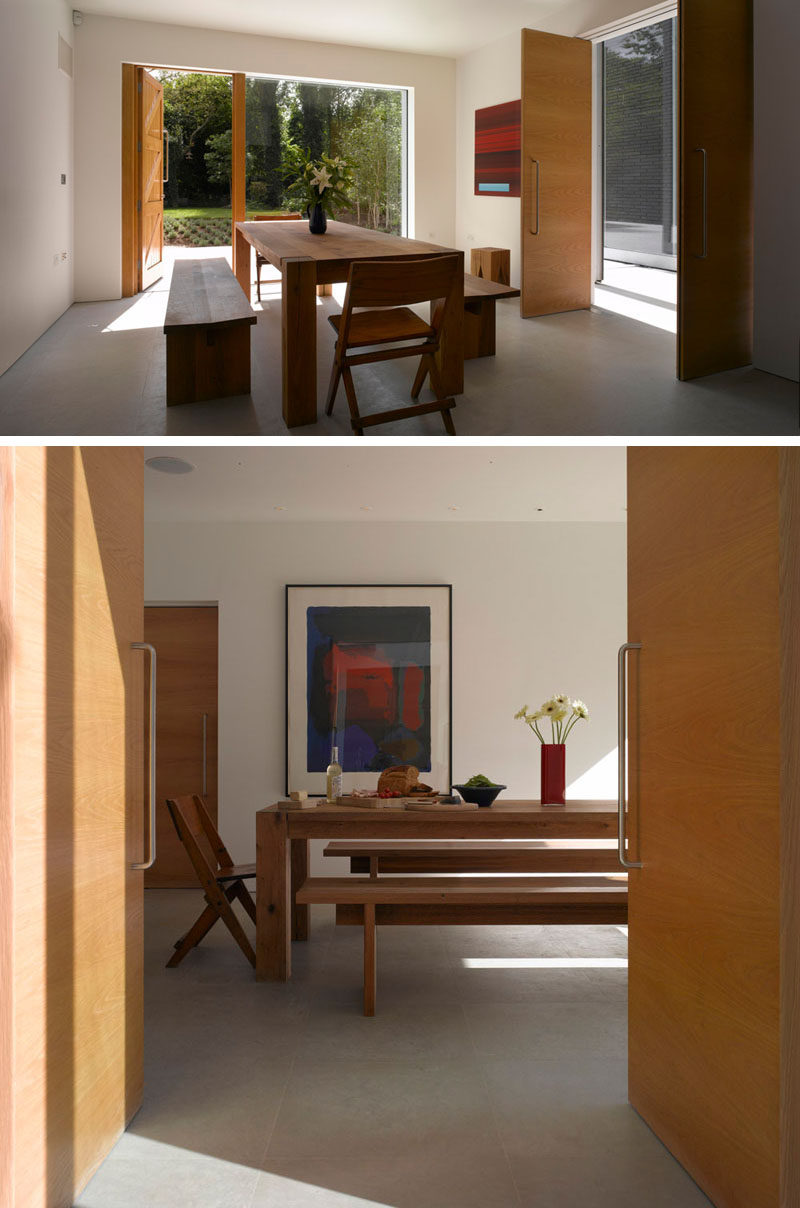 ---
Next to the dining room is the kitchen. A large wood covered island is central to the kitchen, and provides a place for casual seating and additional storage.
---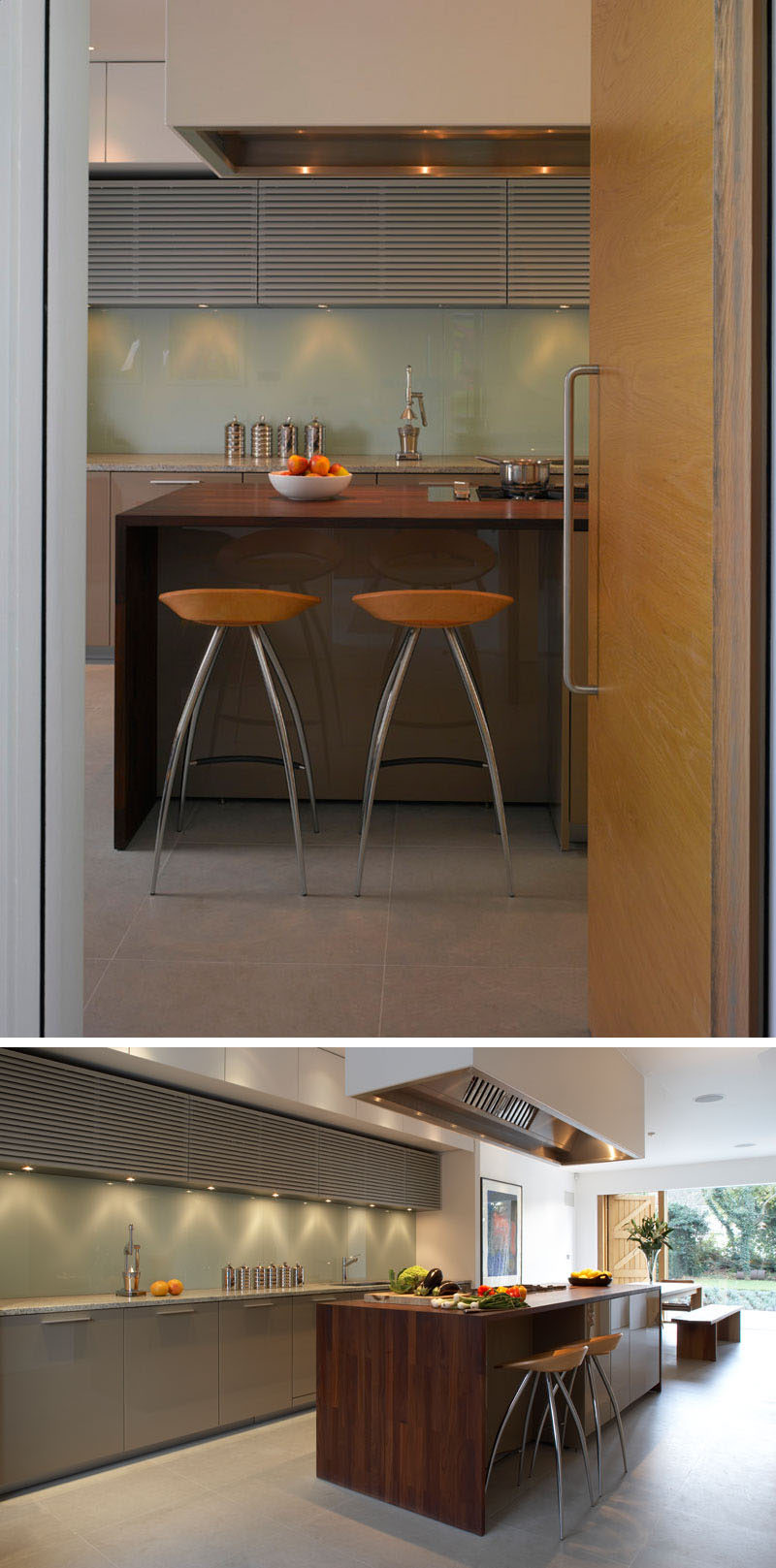 ---
Across from the dining room is the living room with built-in shelving and white cabinetry.
---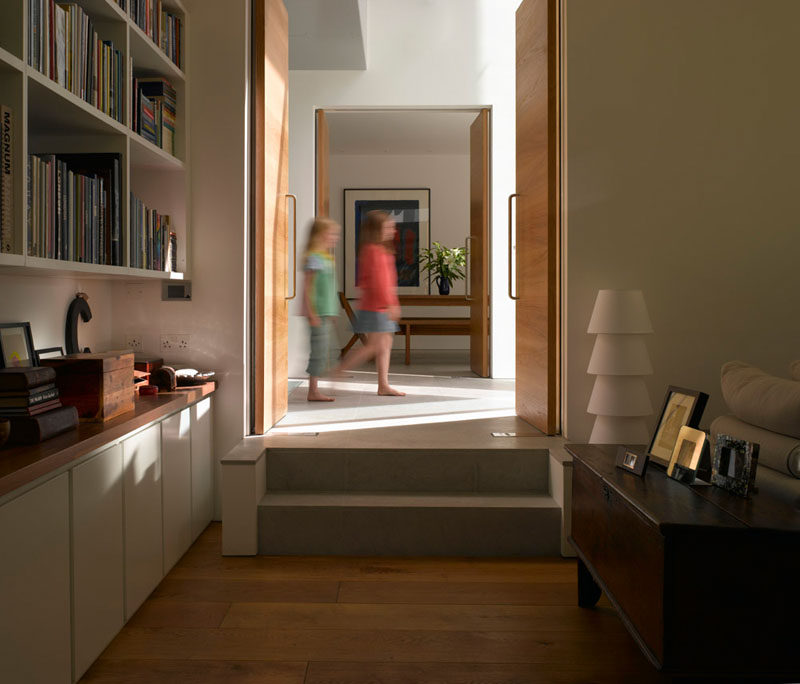 ---
Back in the atrium, there's a glass panel or skylight in the floor that allows you to look down to the level below, that's home to a pool.
---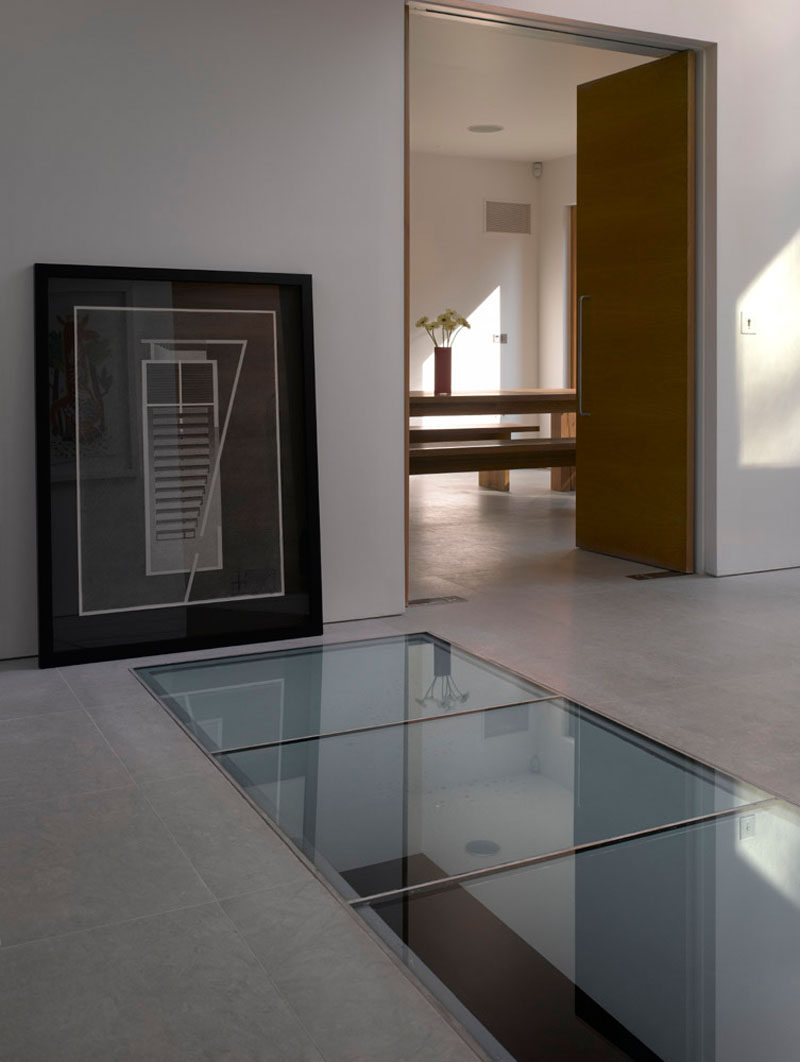 ---
Hidden away in this lower level is an indoor pool with dark grey tiles. In the second pool photo, you can see the skylight that's in the floor above.
---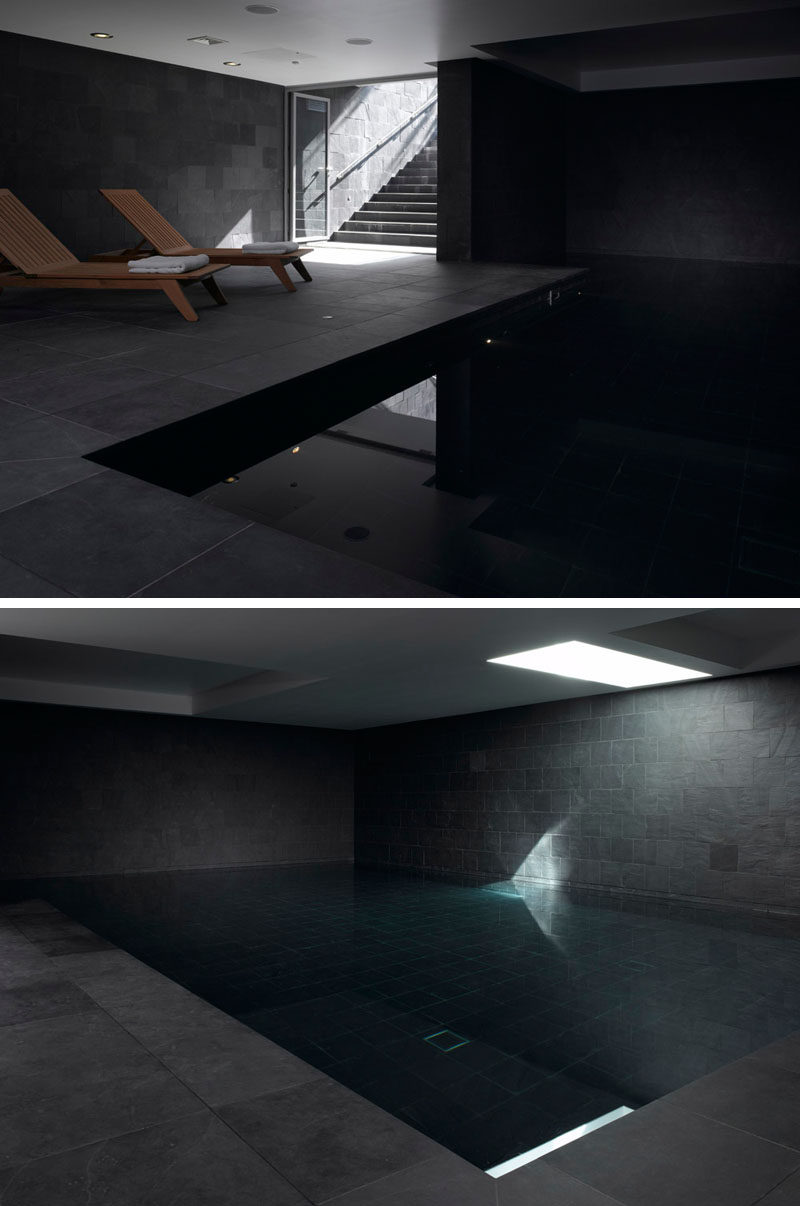 ---
The upper floor of the home is where the bedrooms are located. Here's a look at the master bedroom. It has a custom wood headboard with a mirrored shelf, and at the end of the bed are floor-to-ceiling windows that wrap around the corner.
---

---
Behind the bed is a walk-in closet that has tall wood cabinets and plenty of storage.
---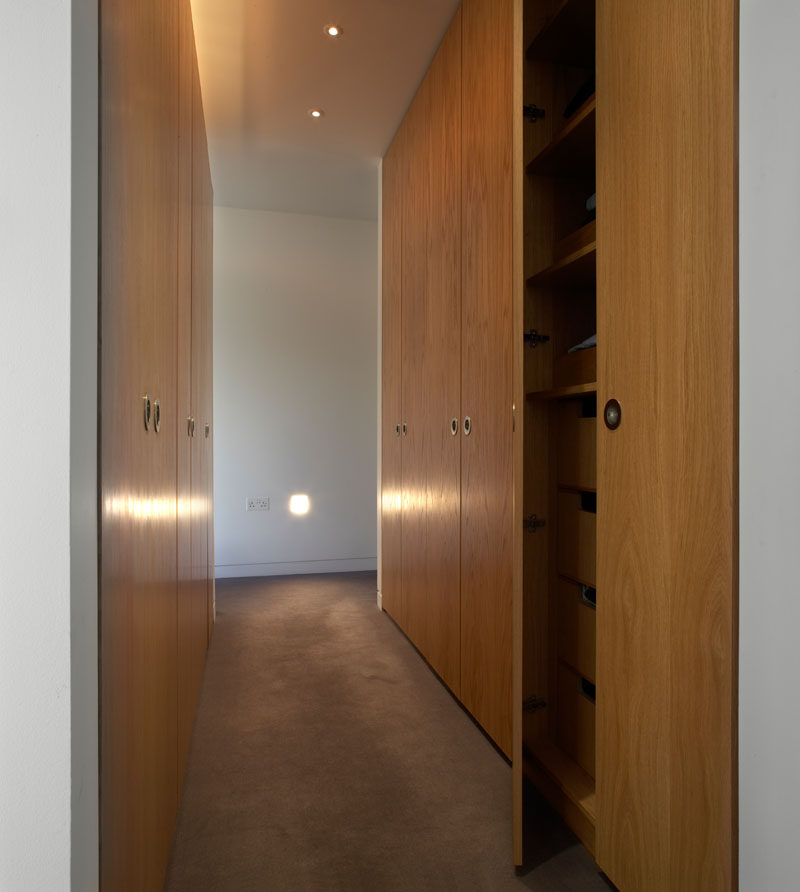 ---
In the master bathroom, dark tiles have been paired with white walls and bathtub for a minimalist look, while the large windows provides views of the garden. You can also see one of the shutters on the exterior of the home.
---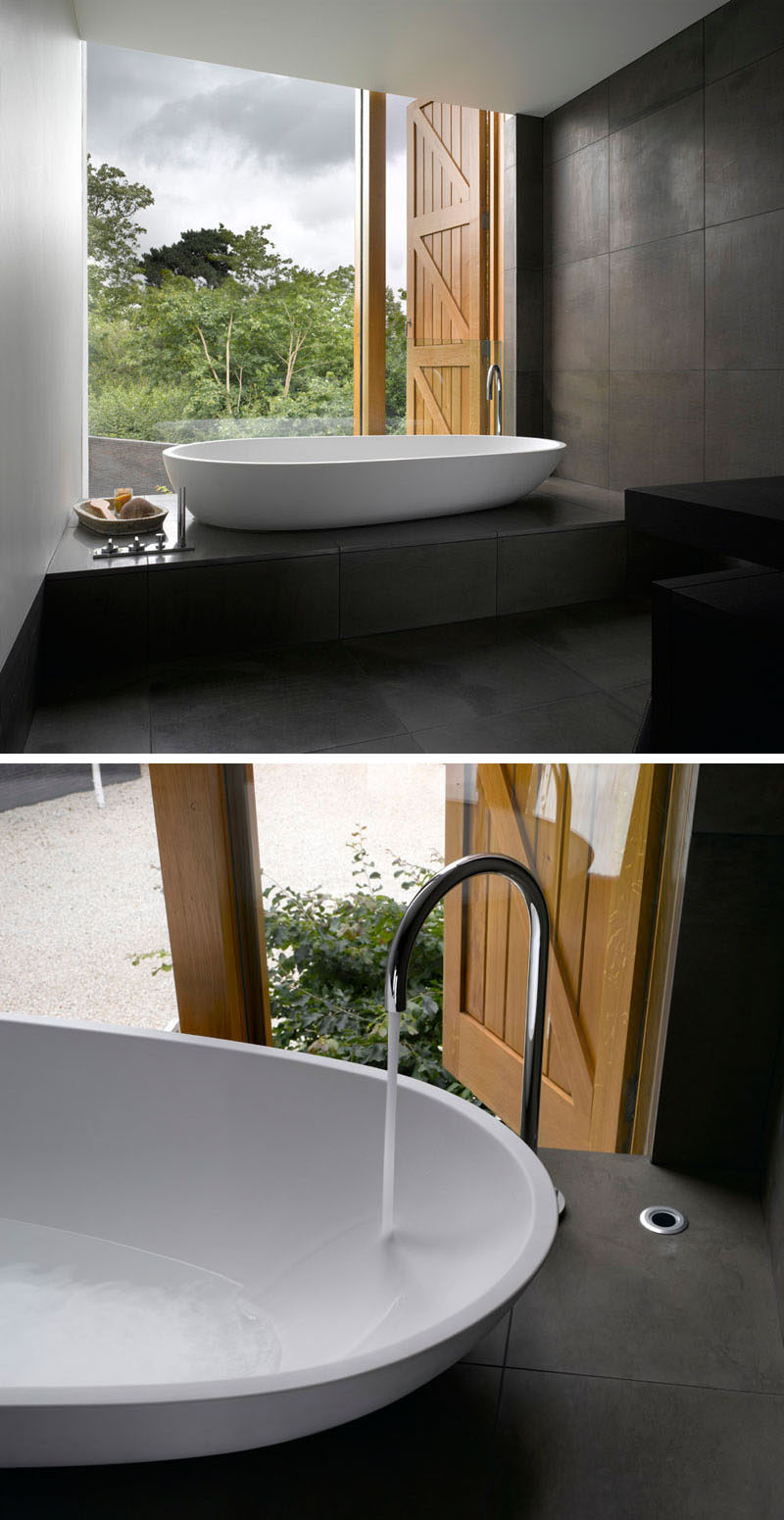 ---
In the master bathroom, the designers also included a floating dark wood vanity.
---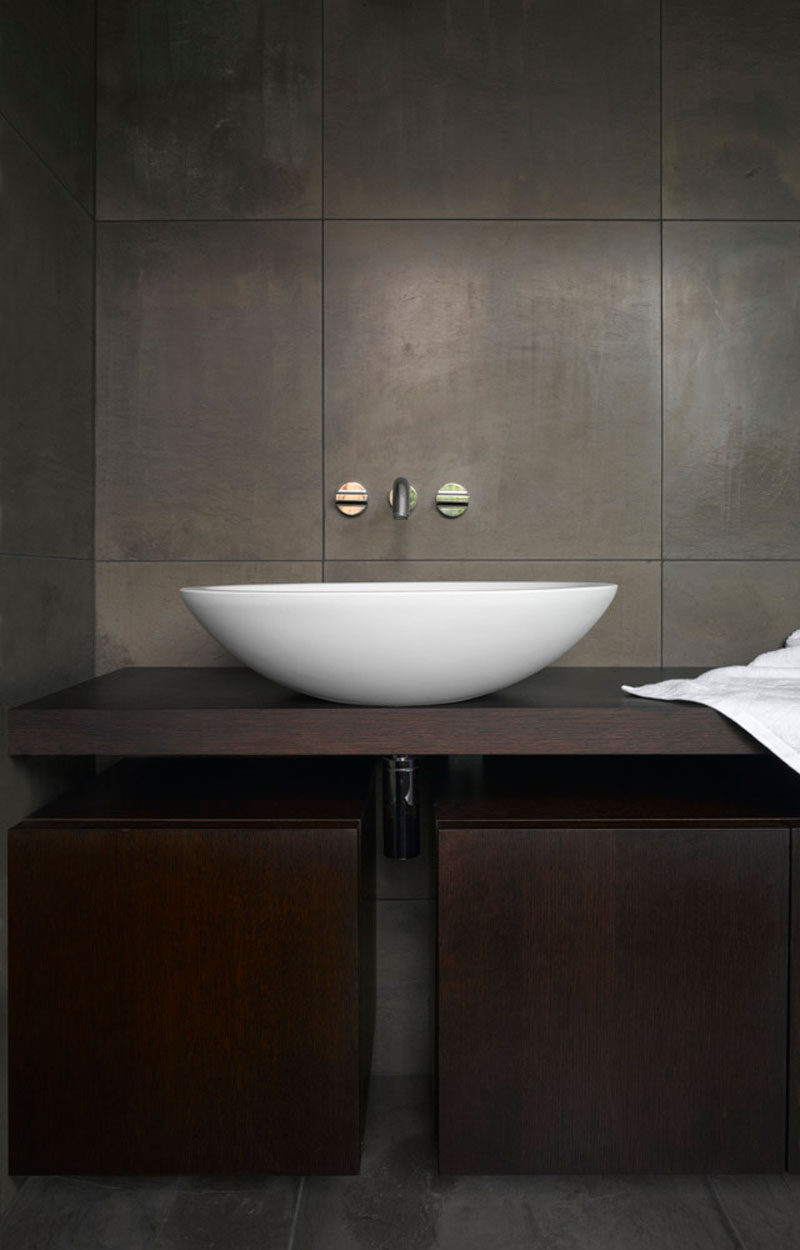 ---
In the kids bedroom, white roll down blinds that match the walls are used for privacy, and you can see another shutter.
---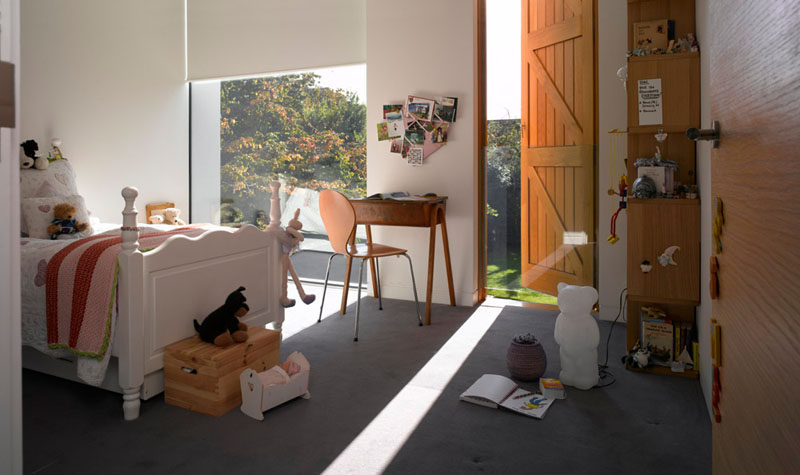 ---
At the top of the home, the floating roof form is supported on x- shaped columns.
---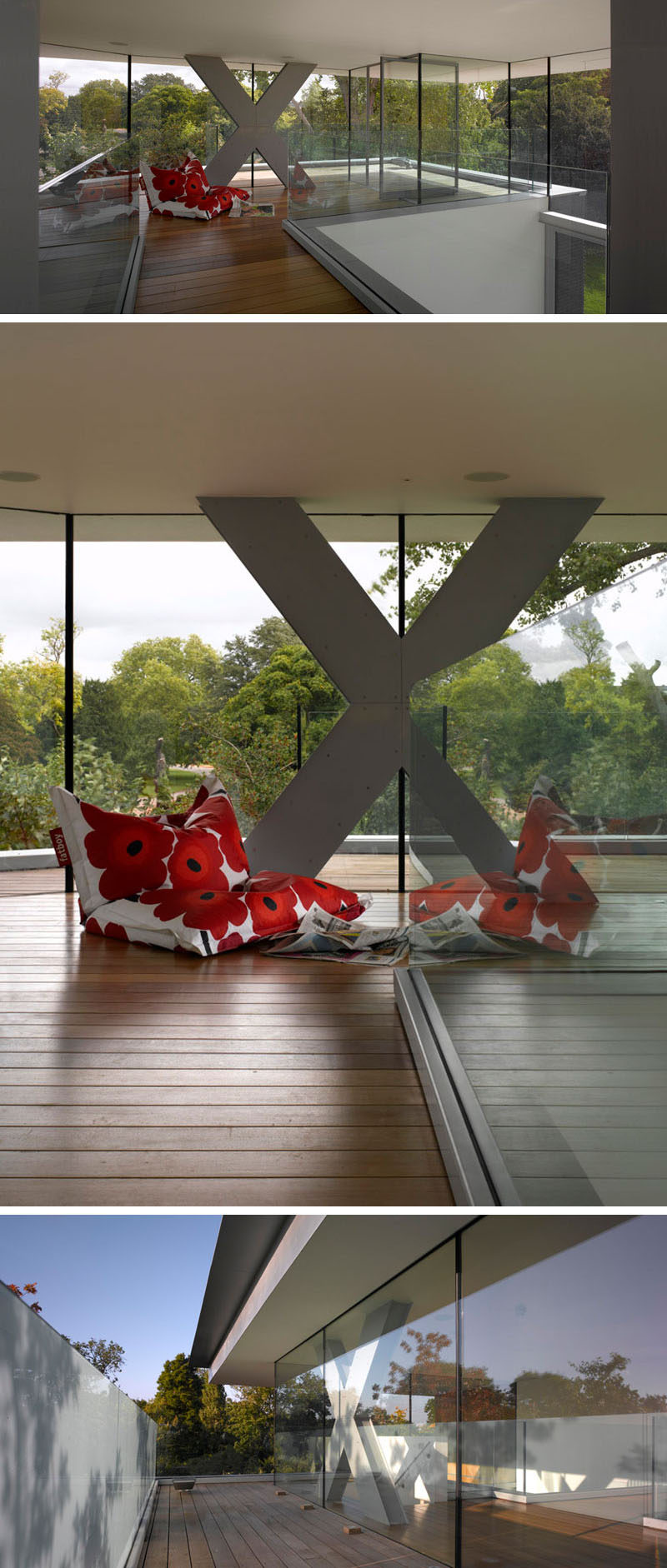 ---