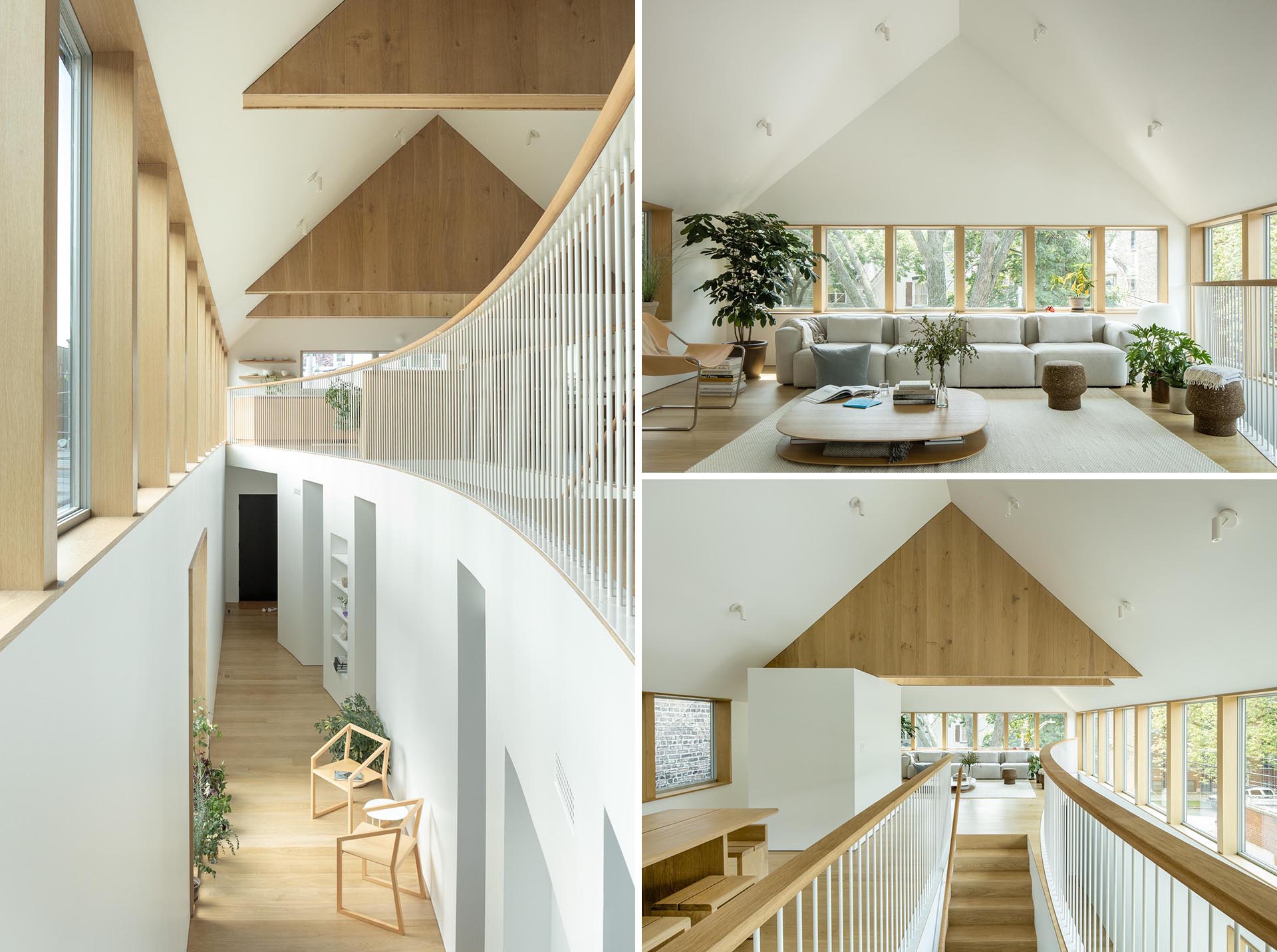 Chicago-based design practice Kwong Von Glinow, has designed a house bordering an alleyway on a traditional Chicago lot where the bright white interior with wood accents caught our attention.
Stepping inside, we see there's a curved double-height hallway that runs lengthwise from the front to the back door.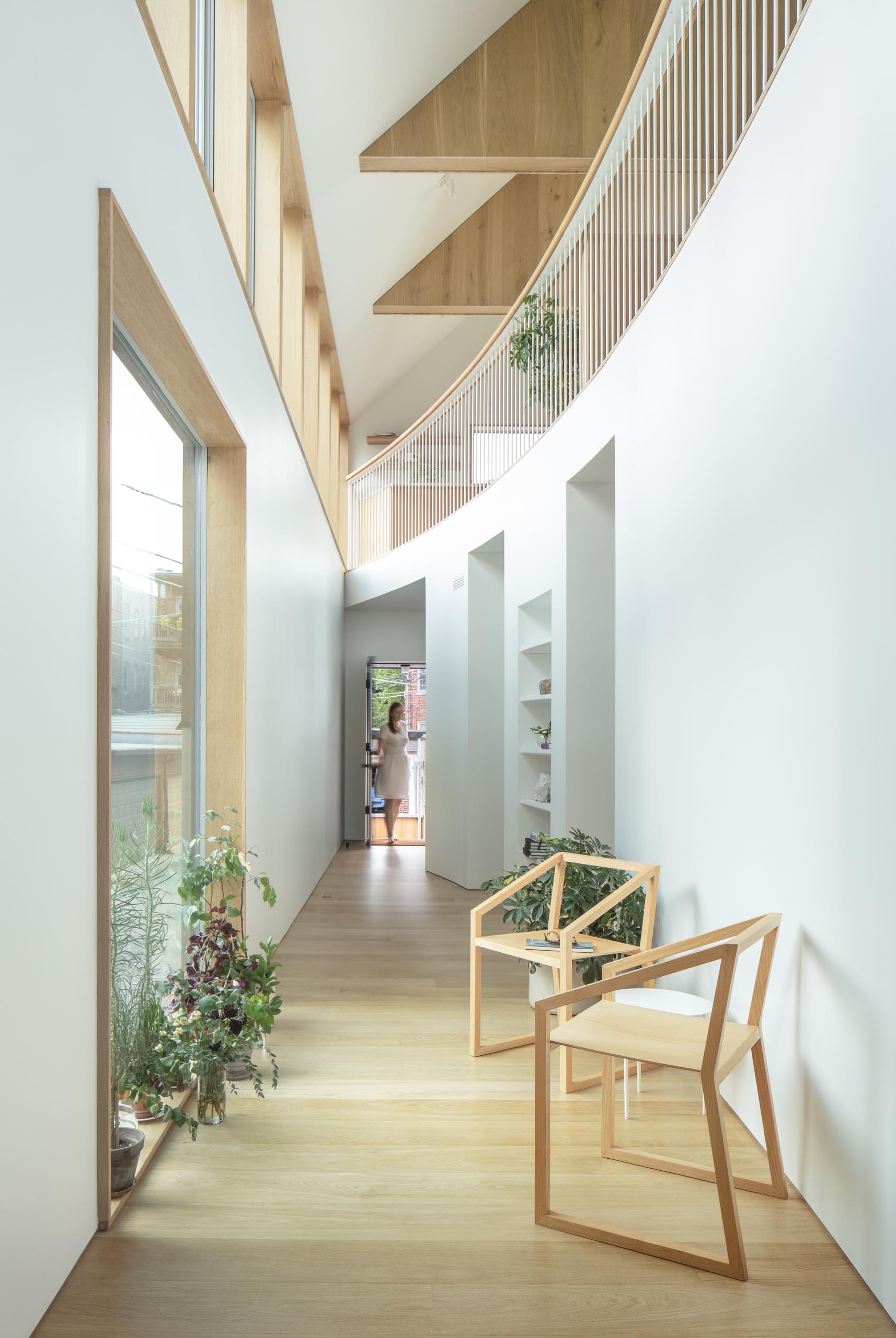 There's an open coat closet in an alcove that's next to a small bench.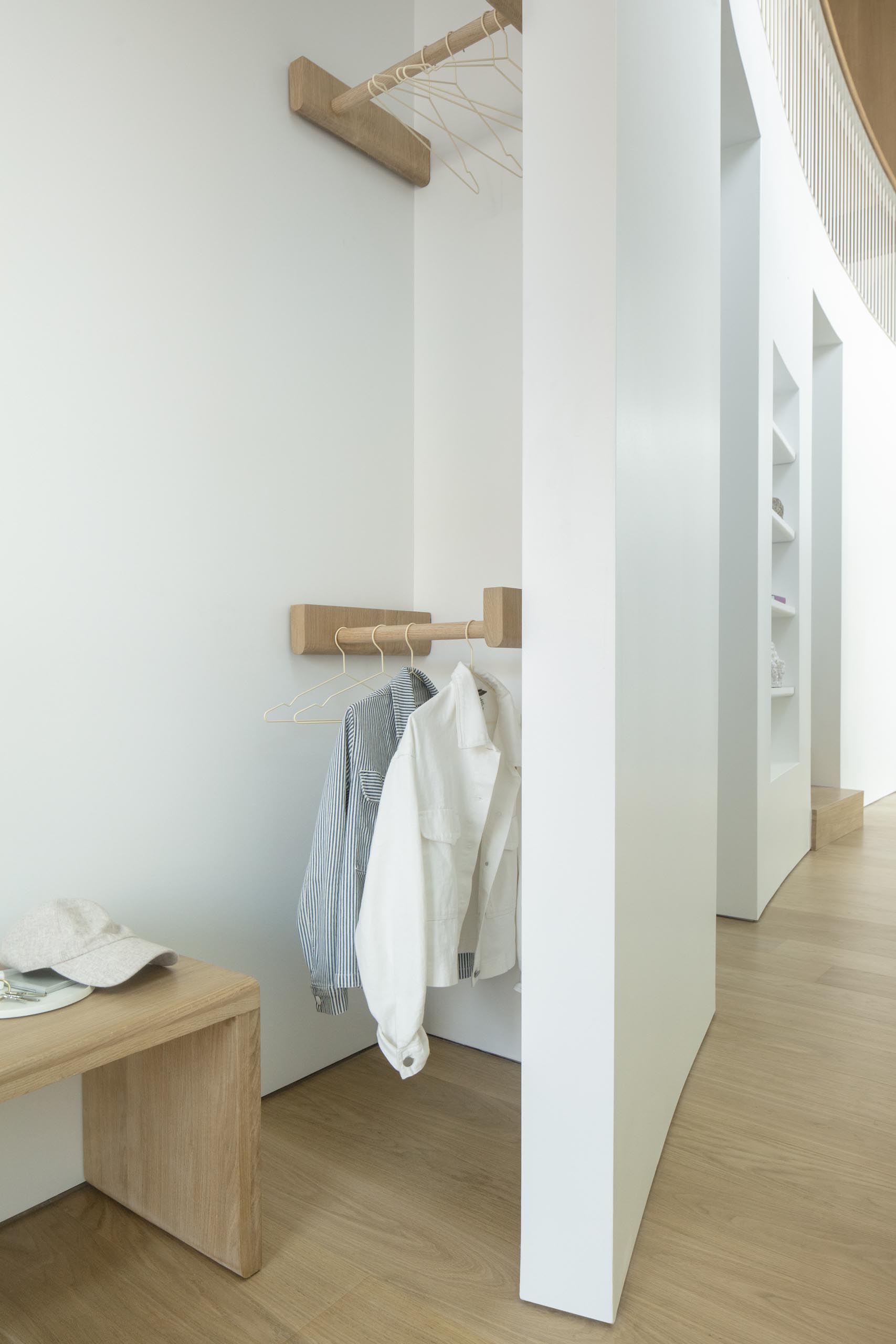 Further into the hallway is a seating area in front of the windows, while plants add a touch of greenery.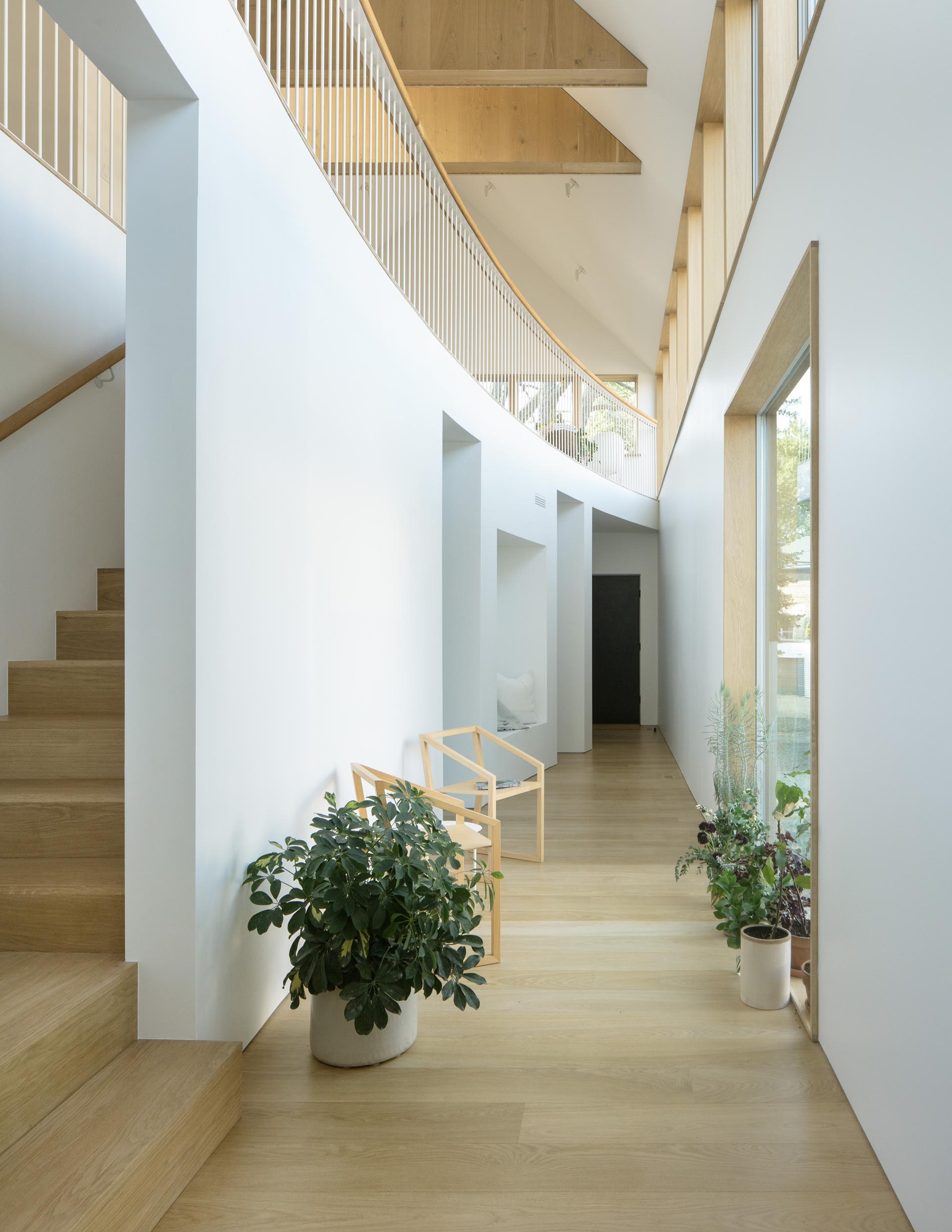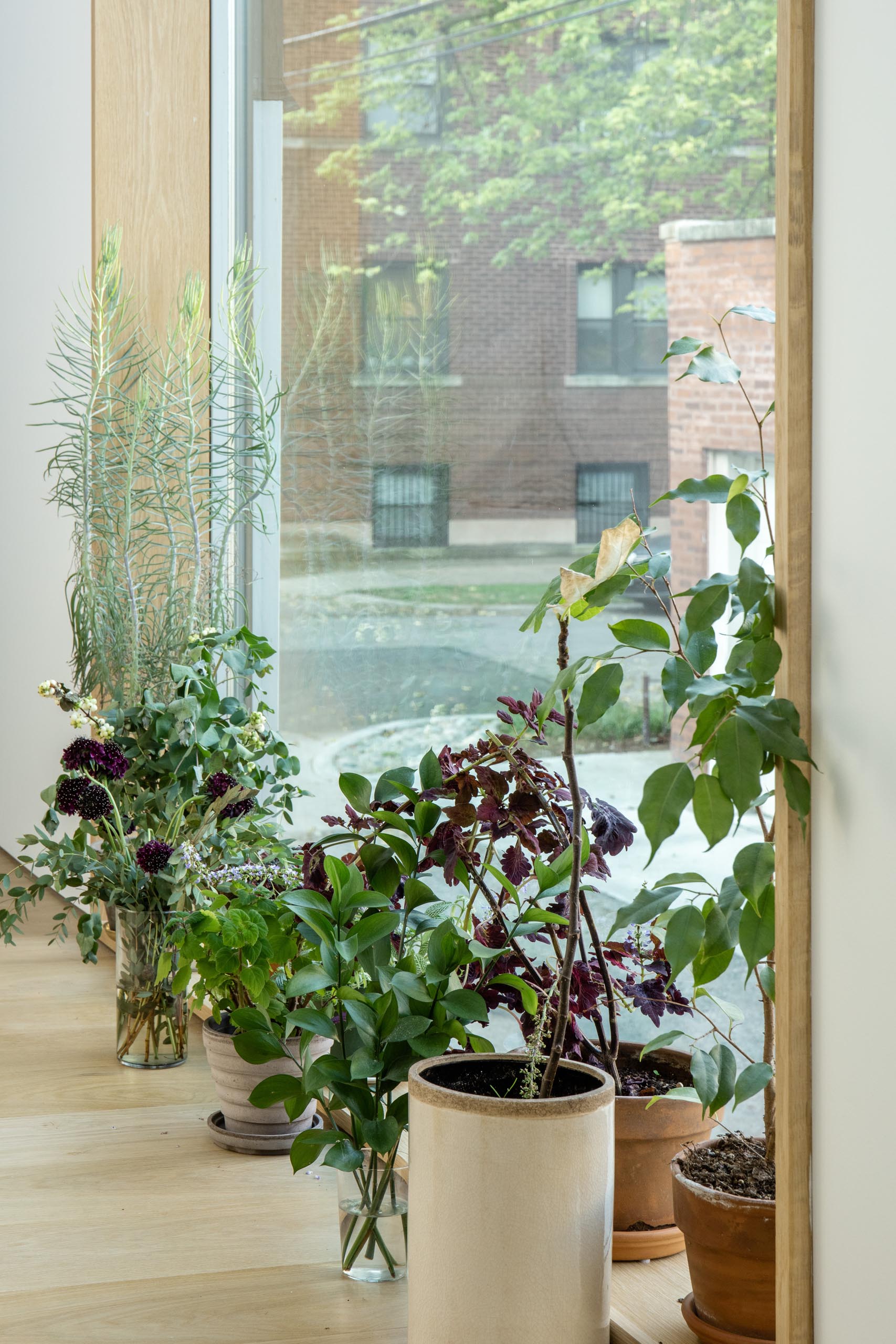 Towards the back door is a built-in bench that fits into the curve of the wall.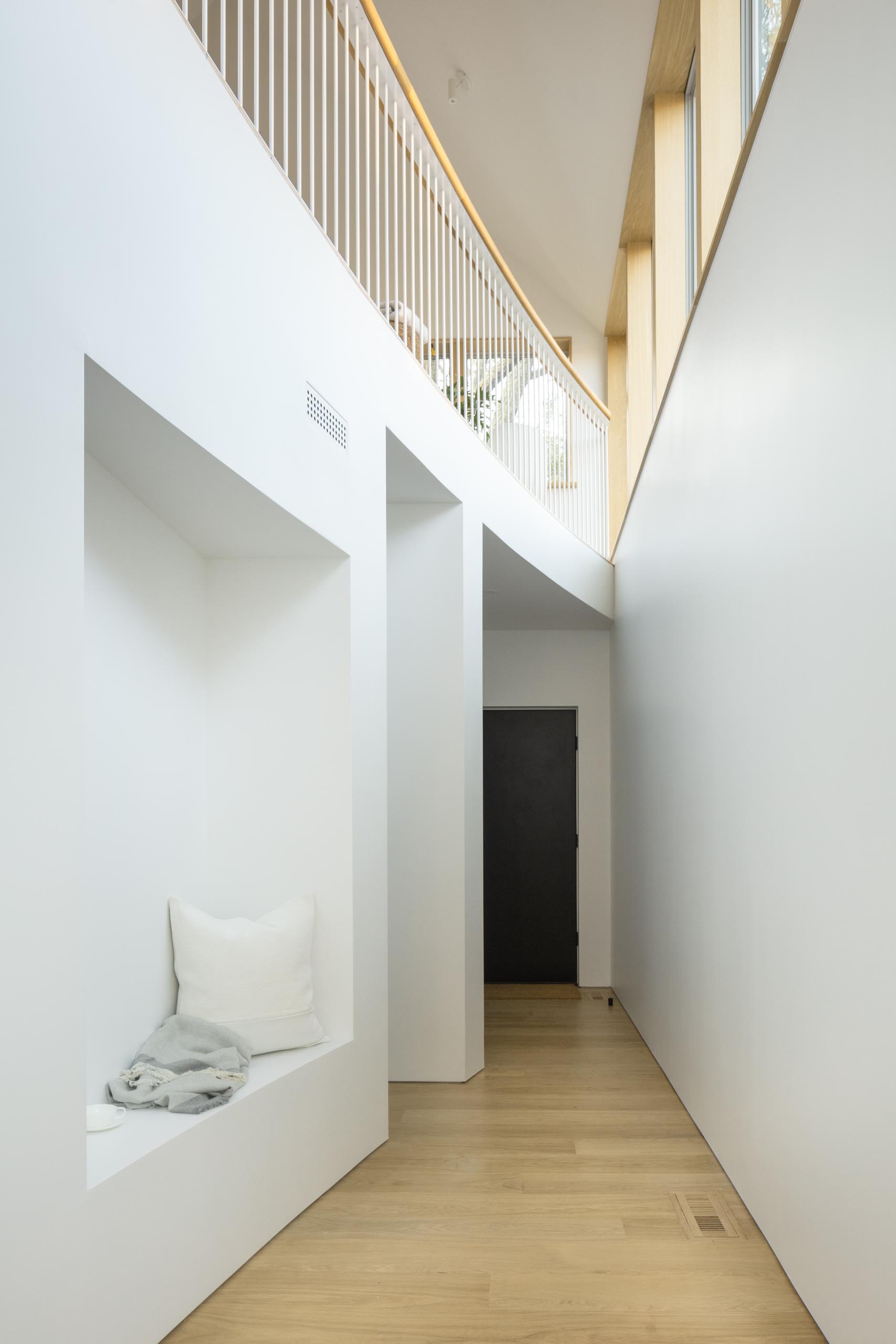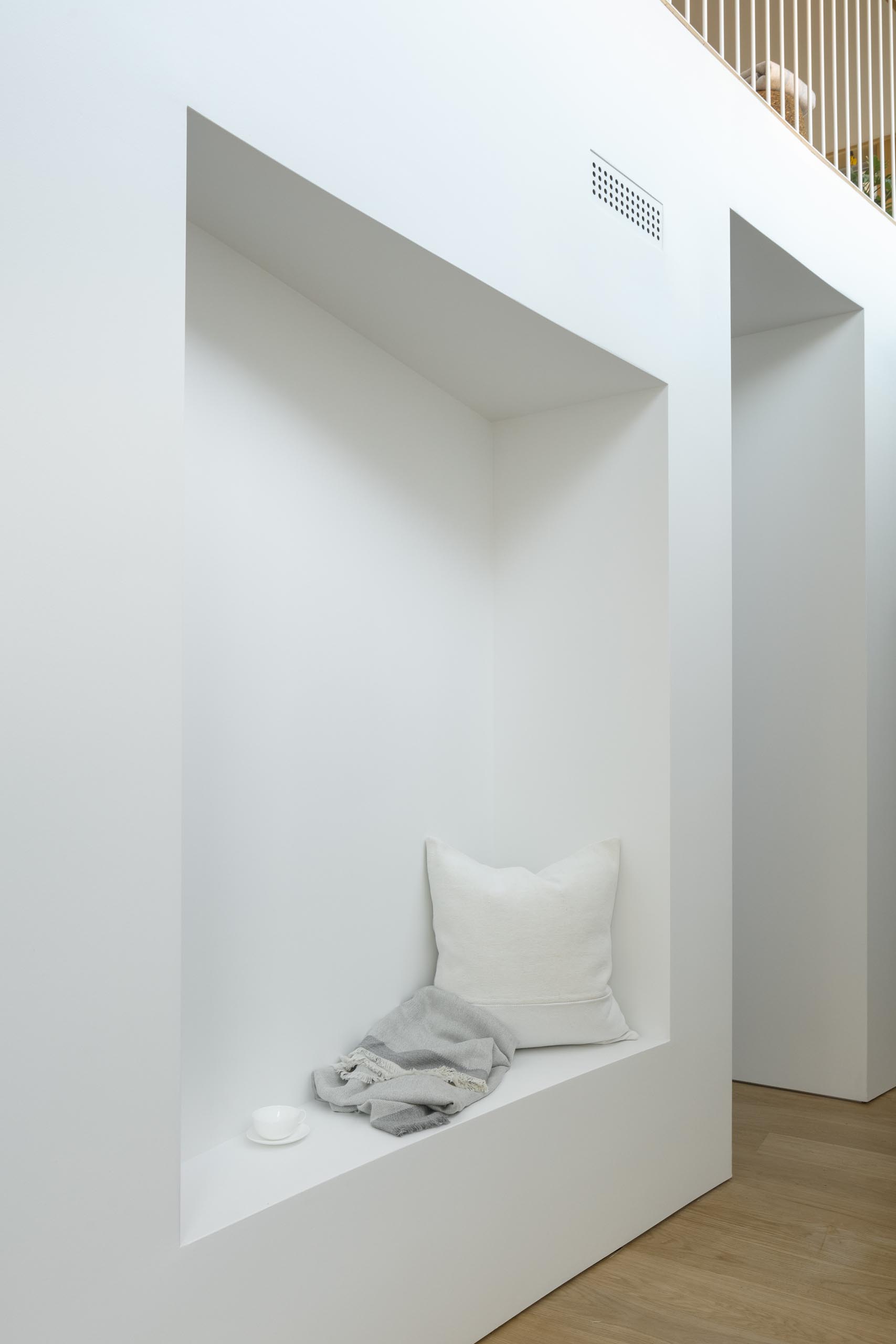 Halfway down the hallway are the wood stairs with a matching handrail that lead up to the social areas of the house.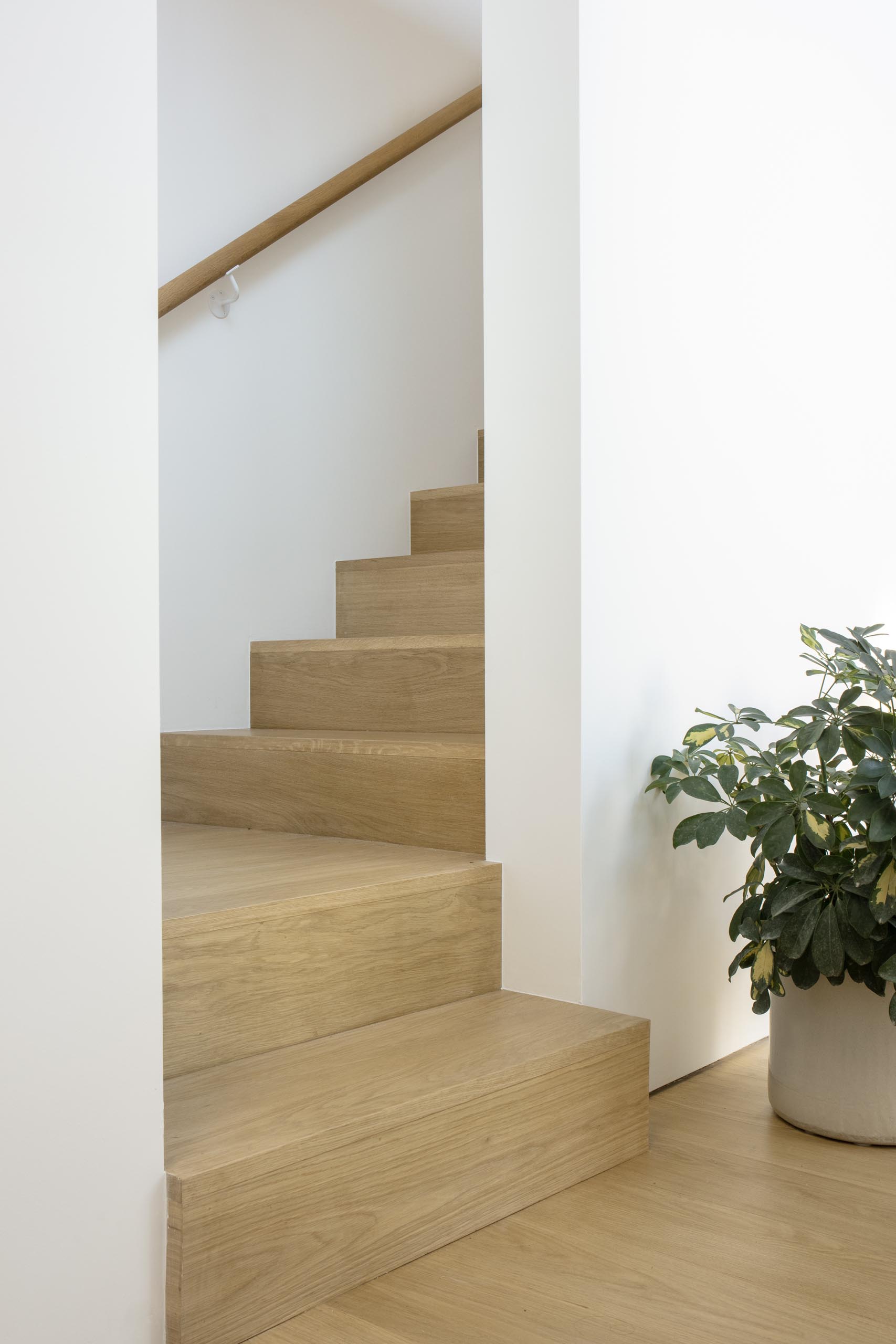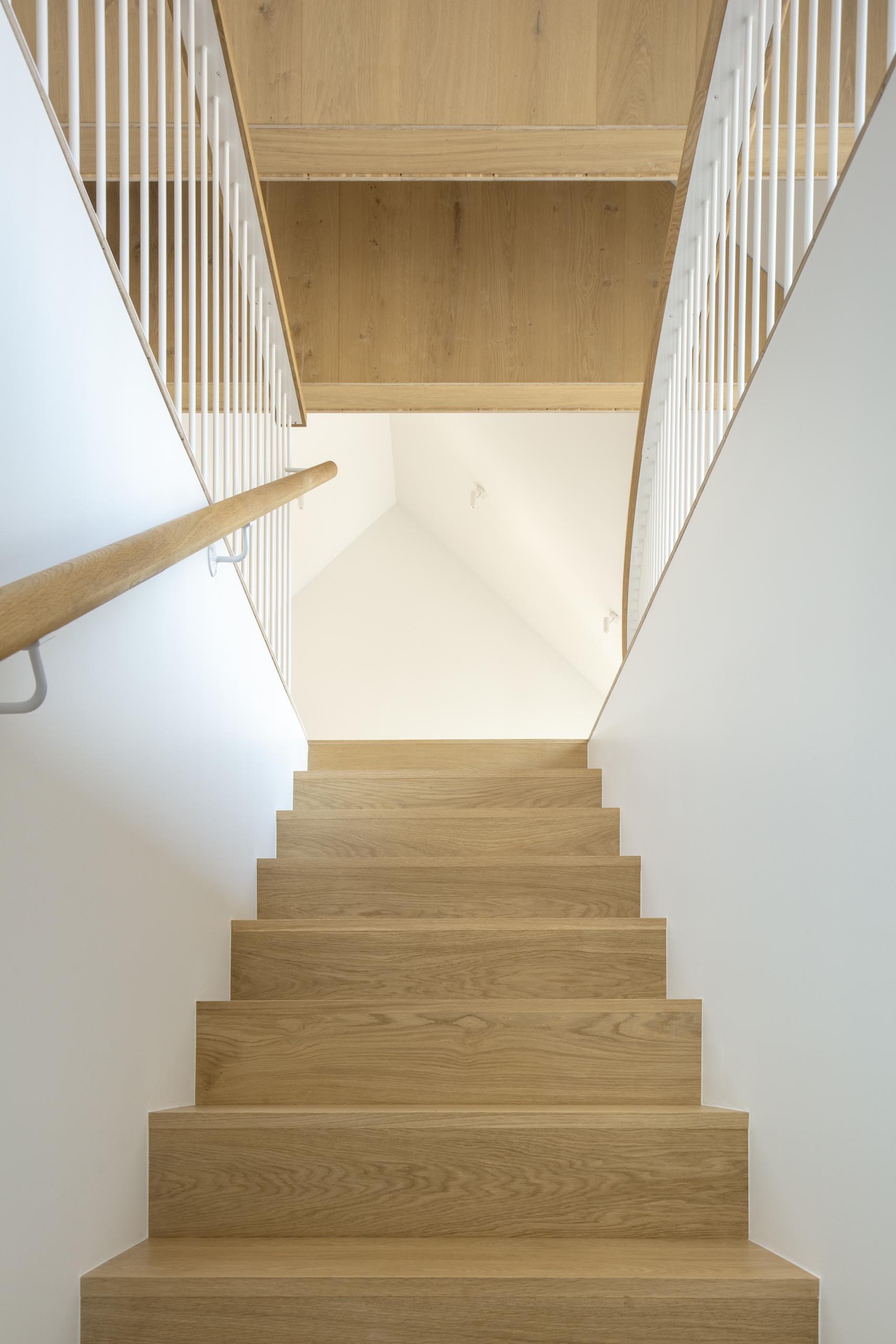 A railing that matches the wood and white interior lines the stairs and accentuates the length of the home.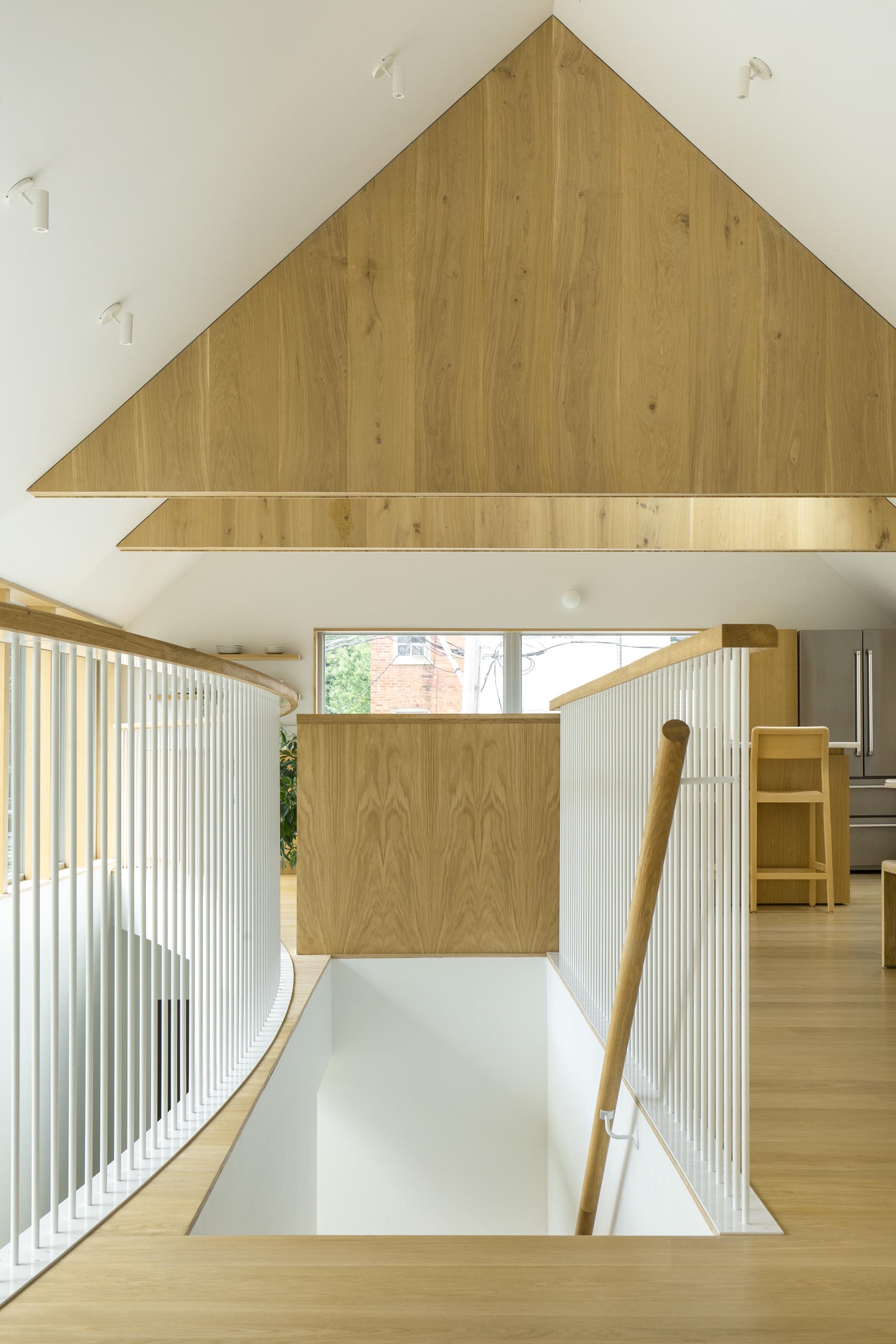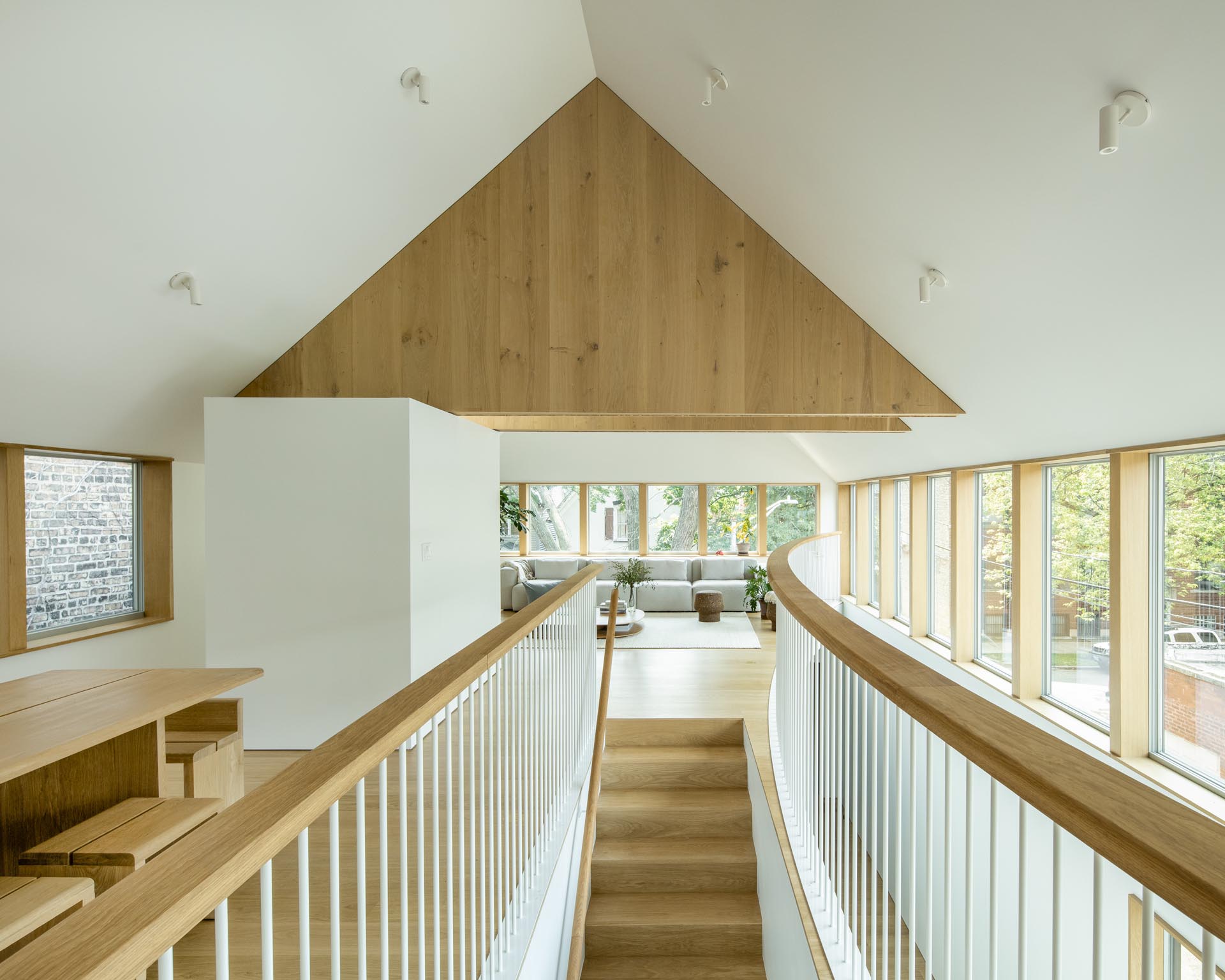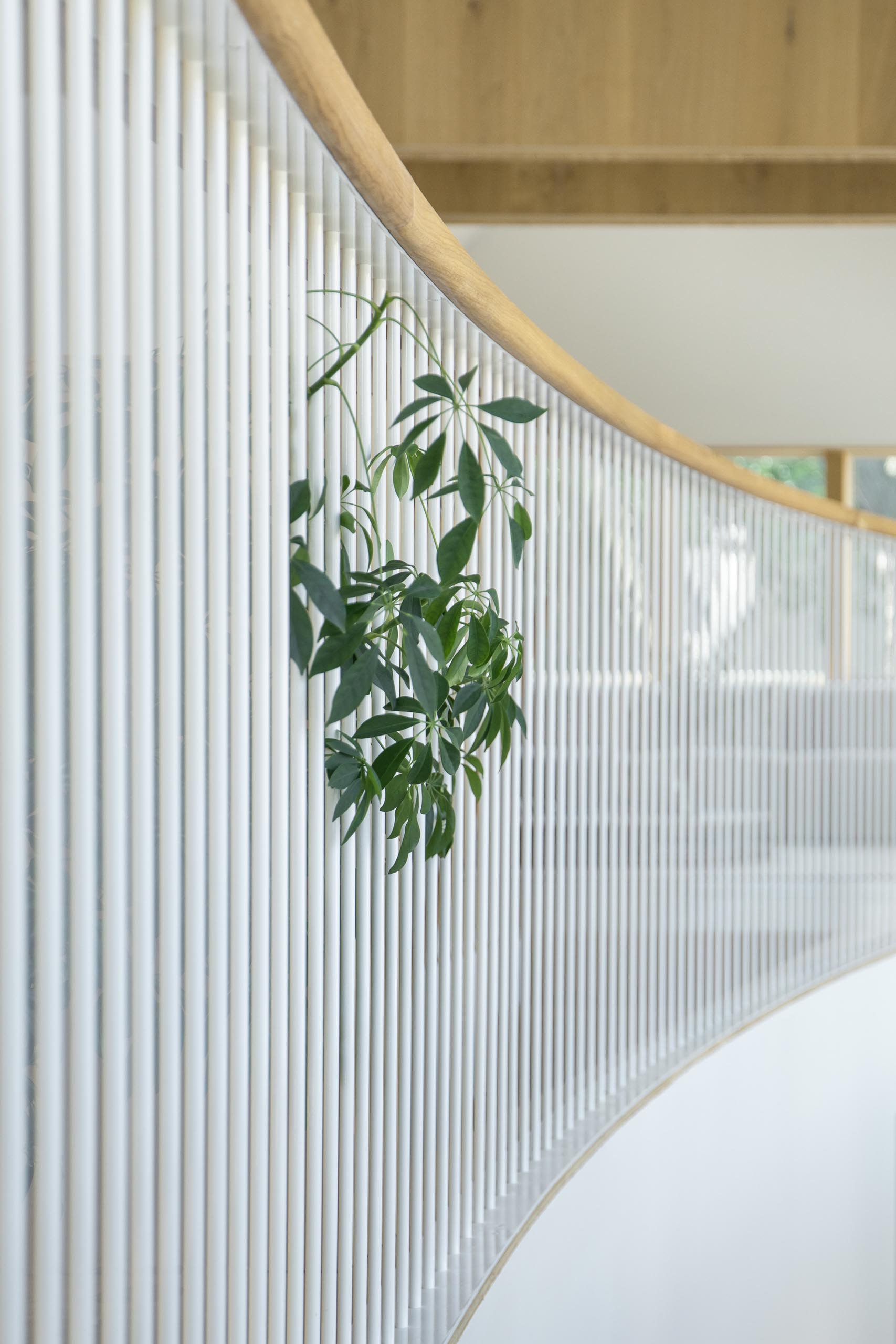 A 56-foot-long window floods the home with natural light and creates panoramic views.
At one end of the home is the living room with a vaulted ceiling and windows with tree views. Furnishings have been kept simple to complement the interior of the home.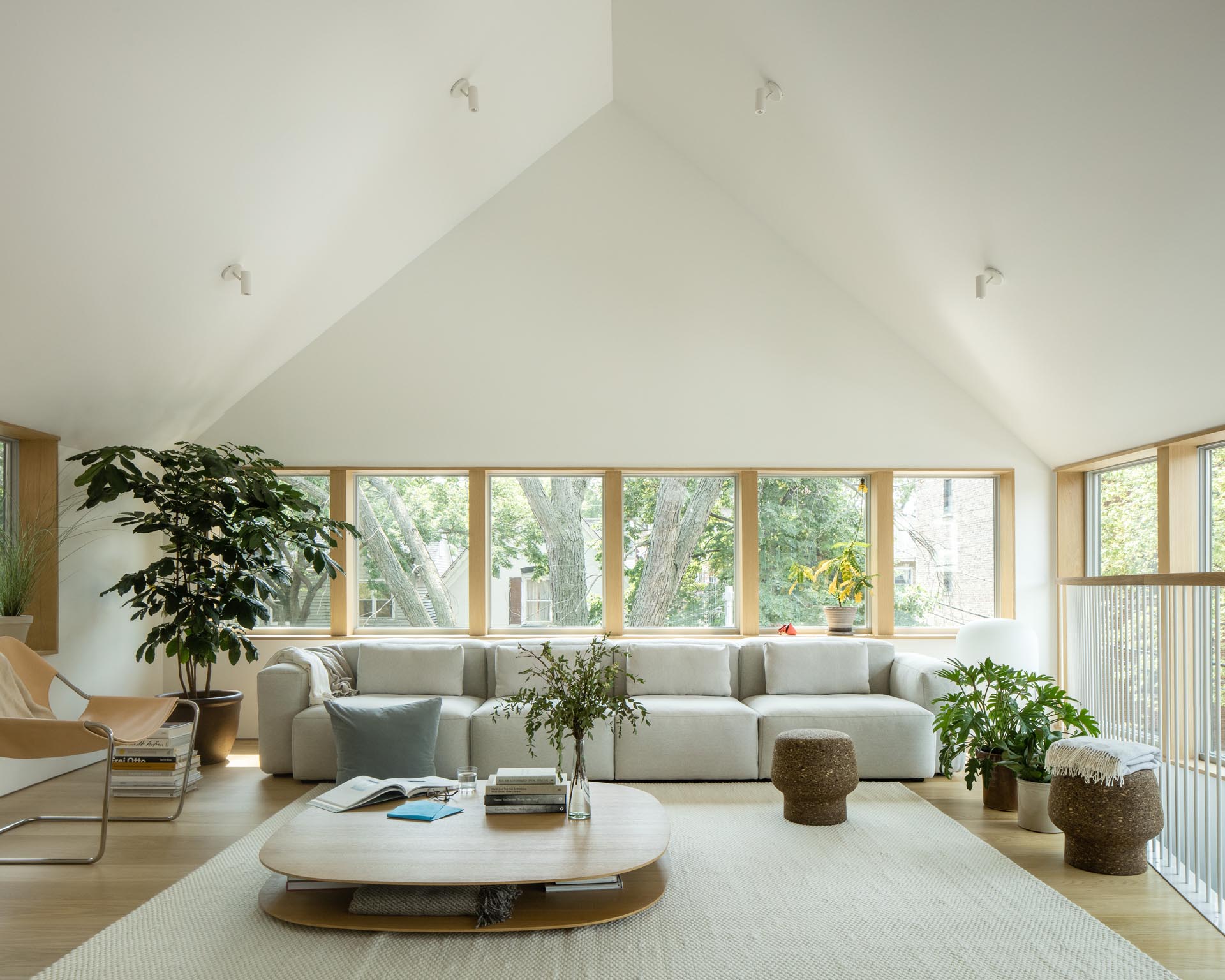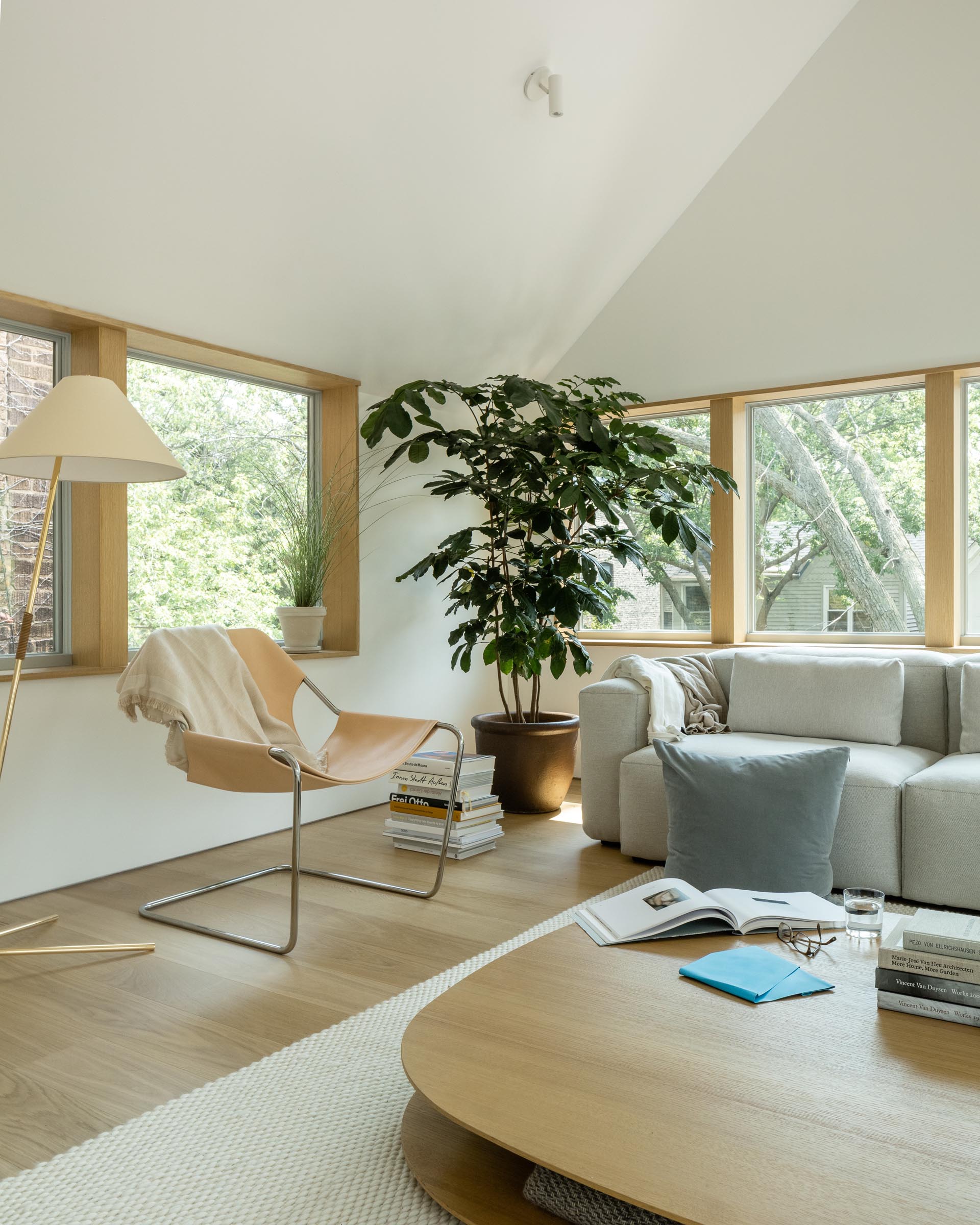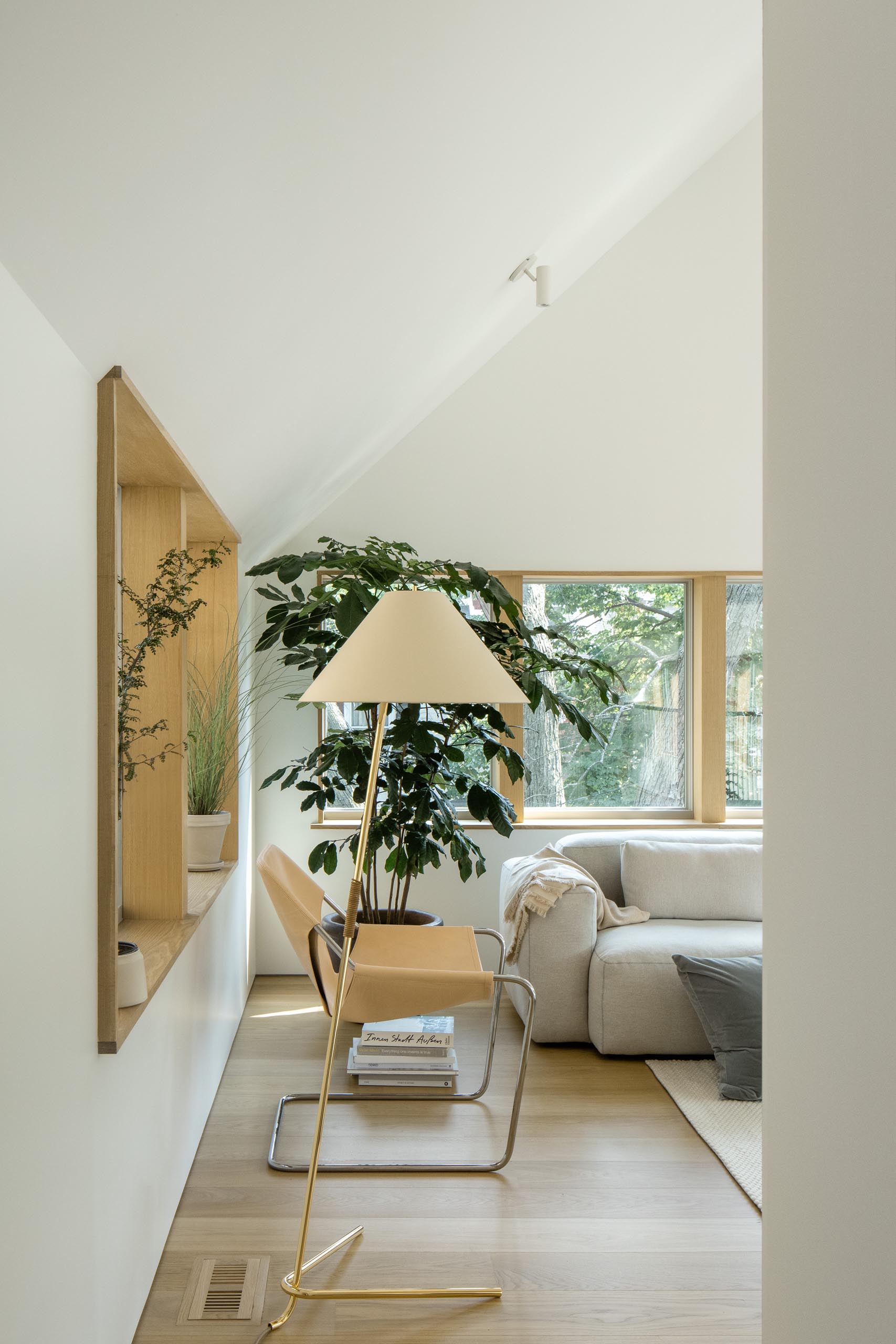 The dining room is centrally located on the upper floor, while the flooring and other wood elements like the trusses are made from white oak.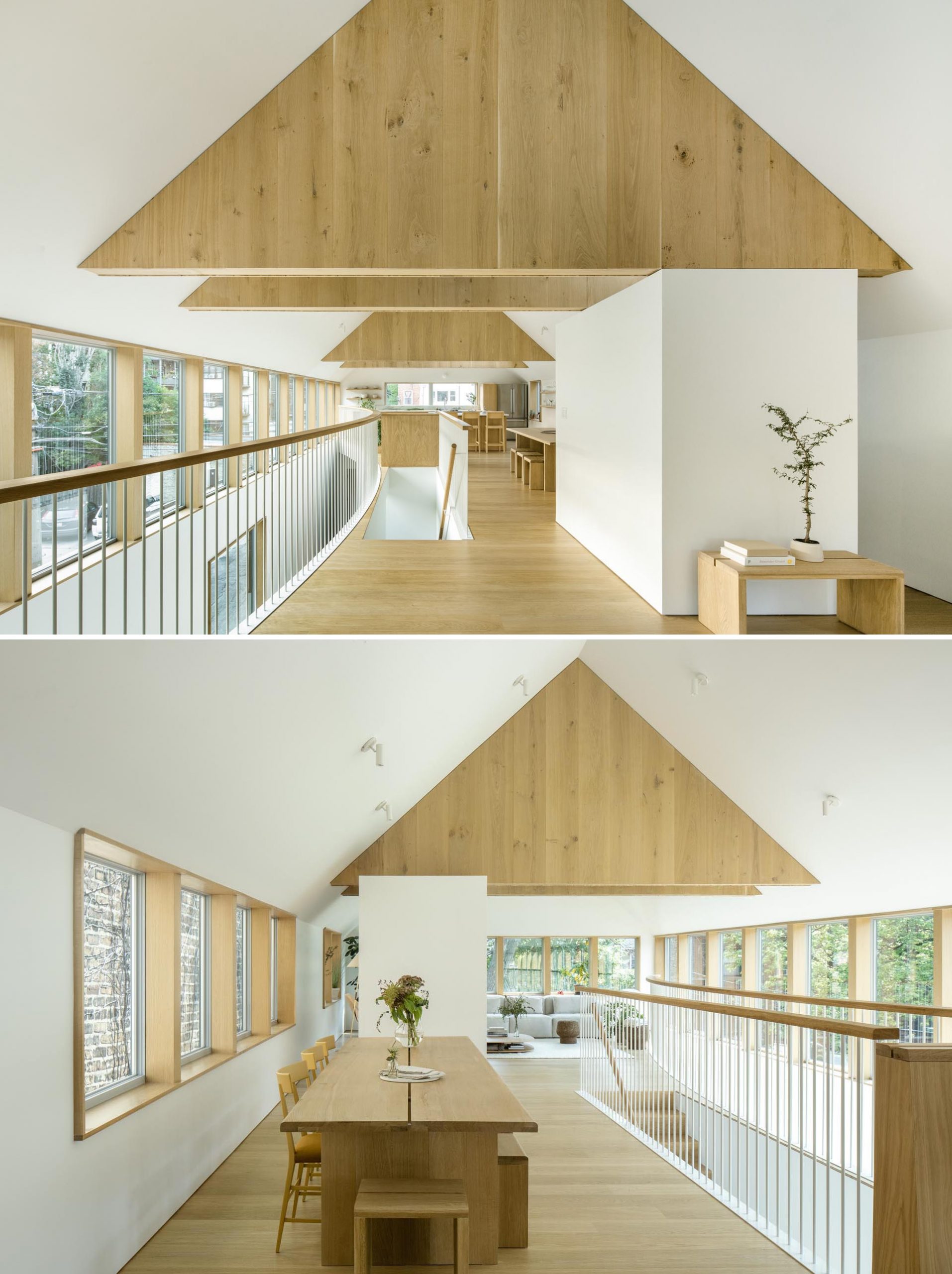 The kitchen is located at the other end of the home. The kitchen has floating wood shelves, white countertops, and an island with seating.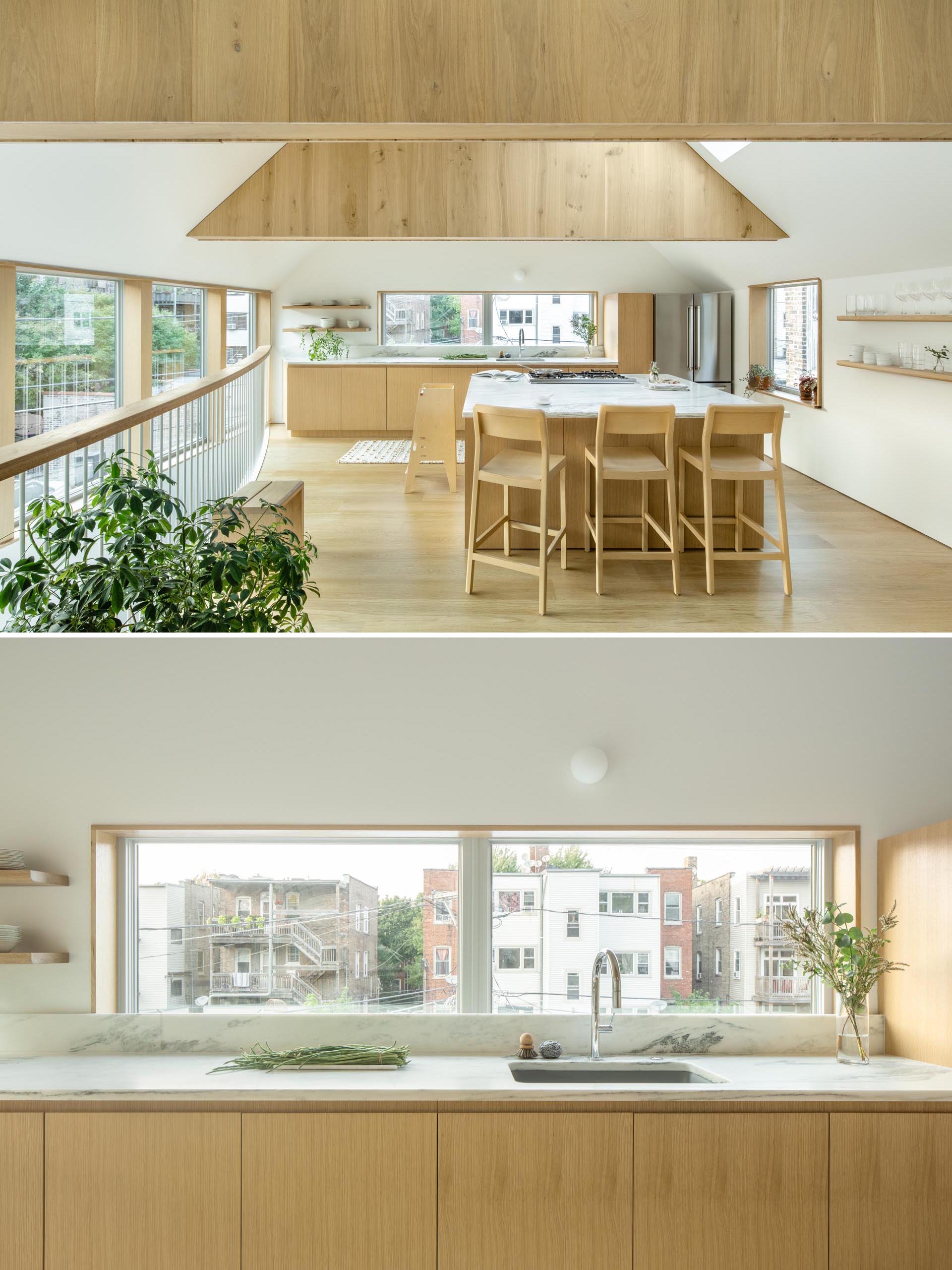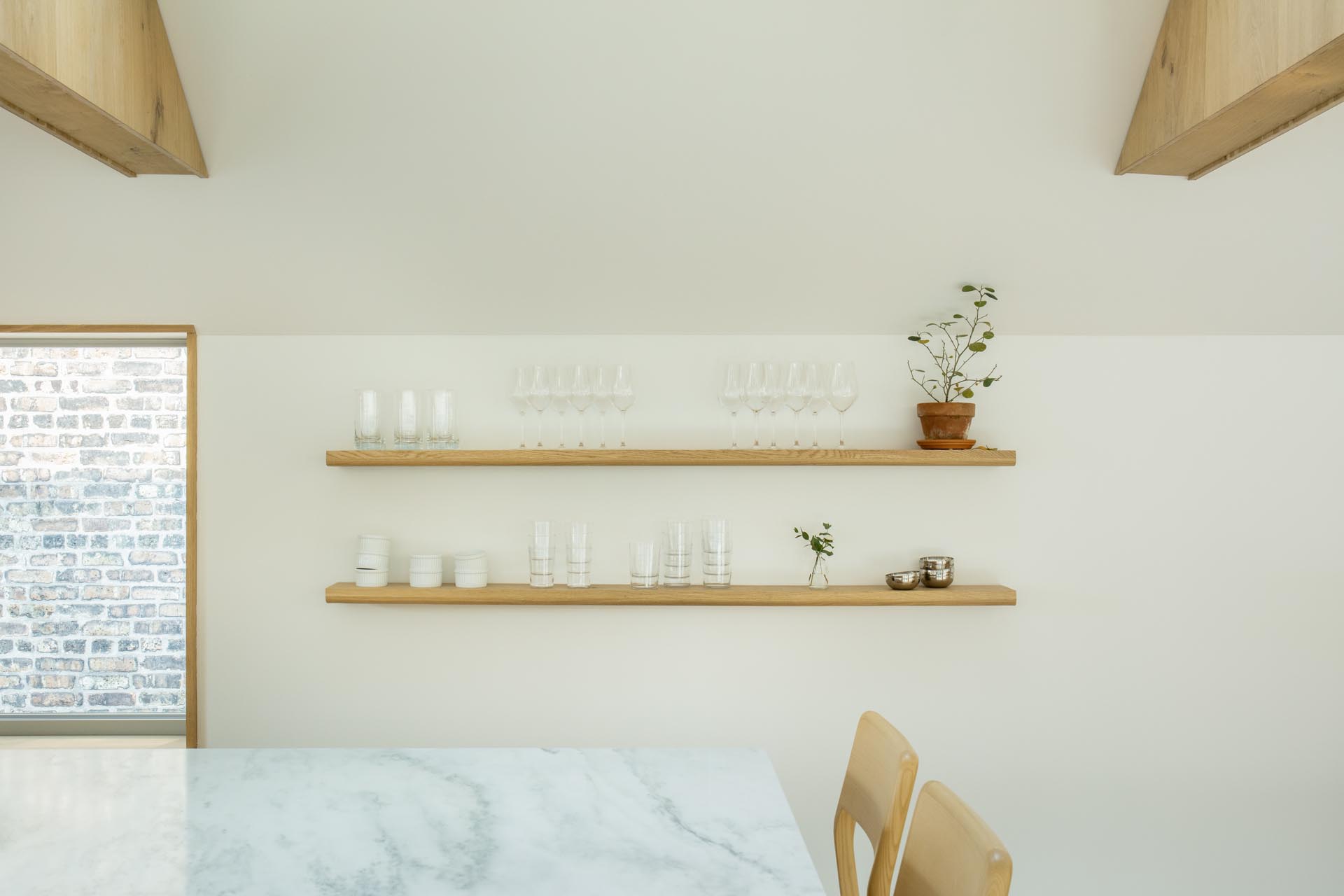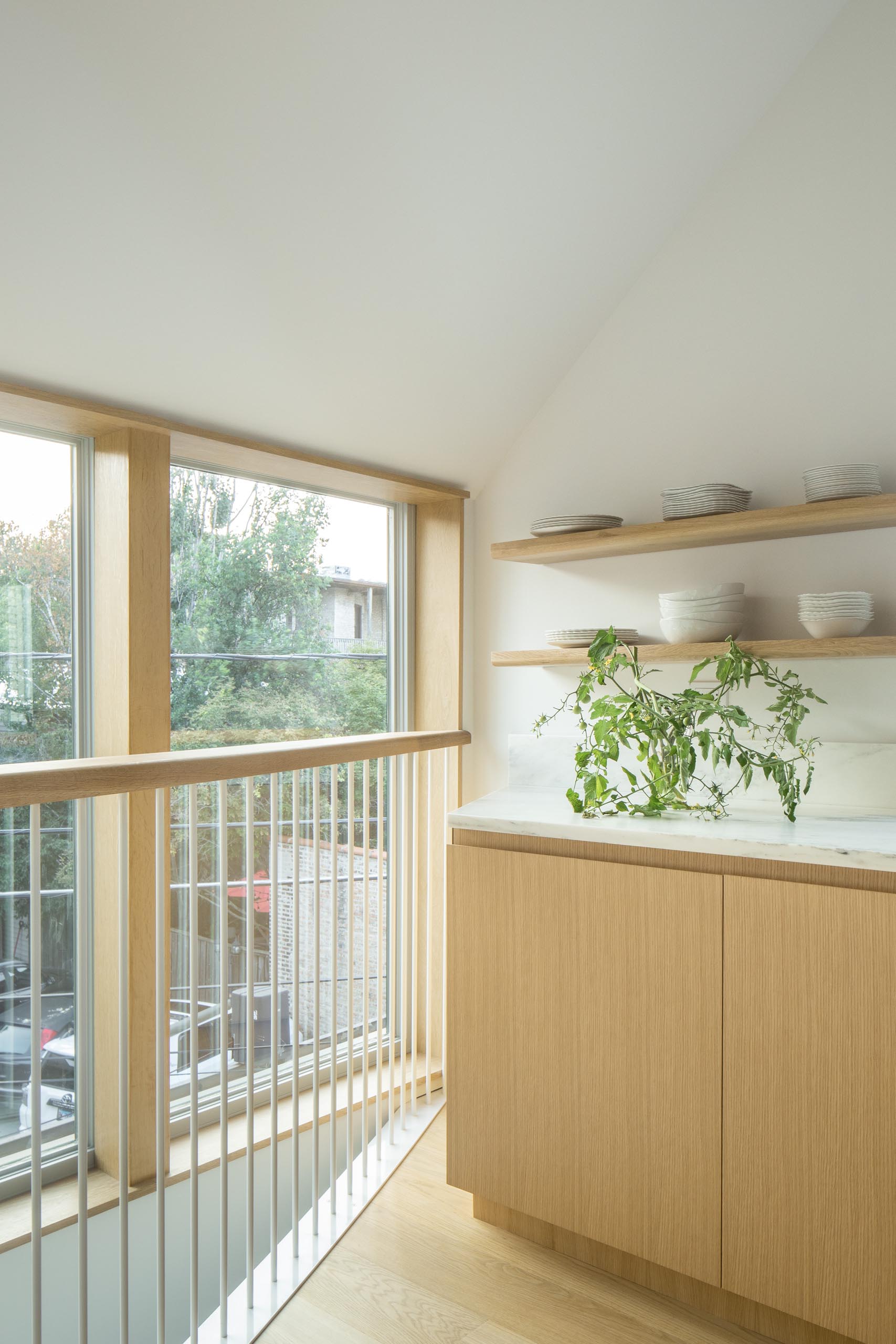 Back downstairs, there are three bedrooms. In this bedroom, minimal furnishings match the white interior, while the wood window frame complements the wood flooring.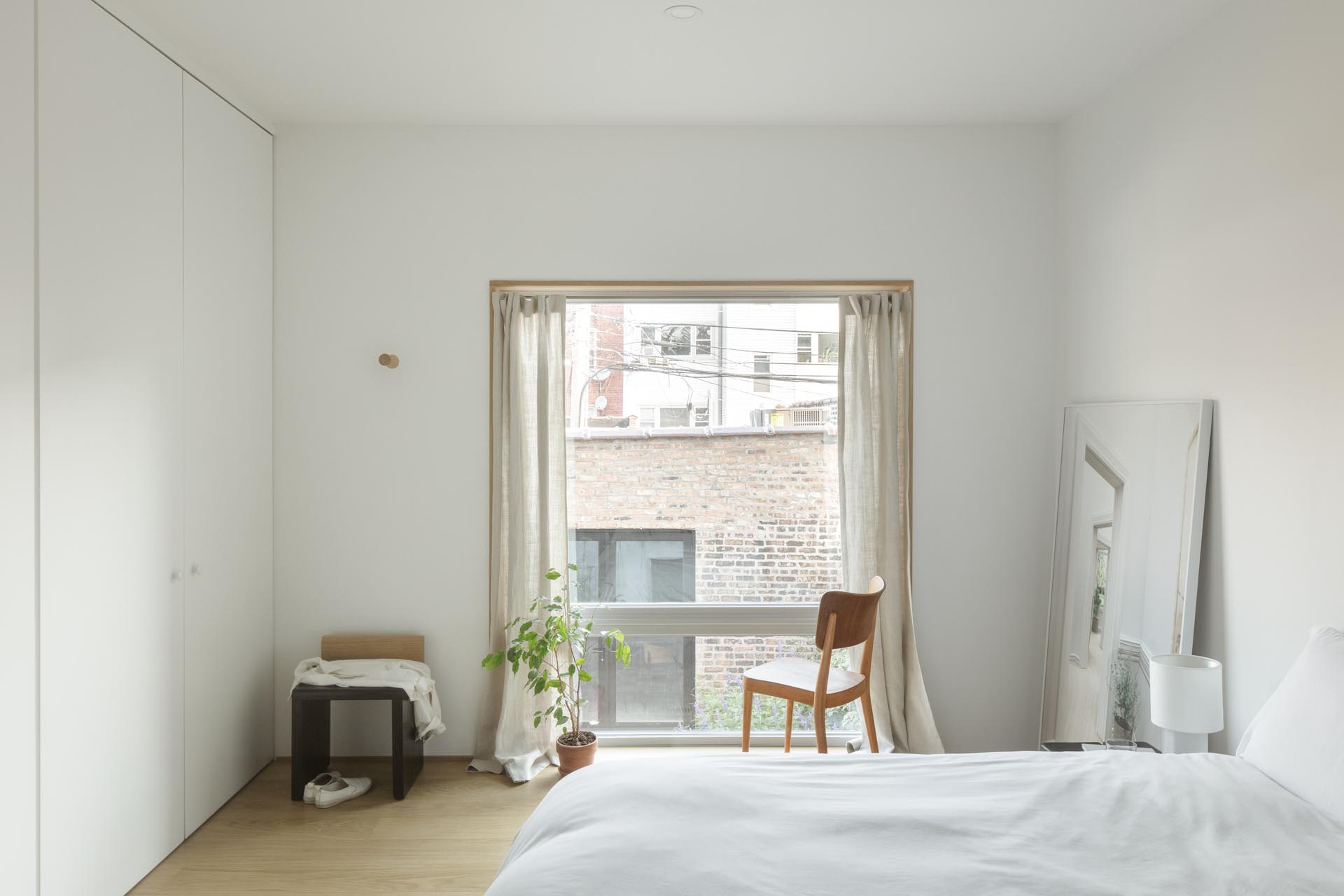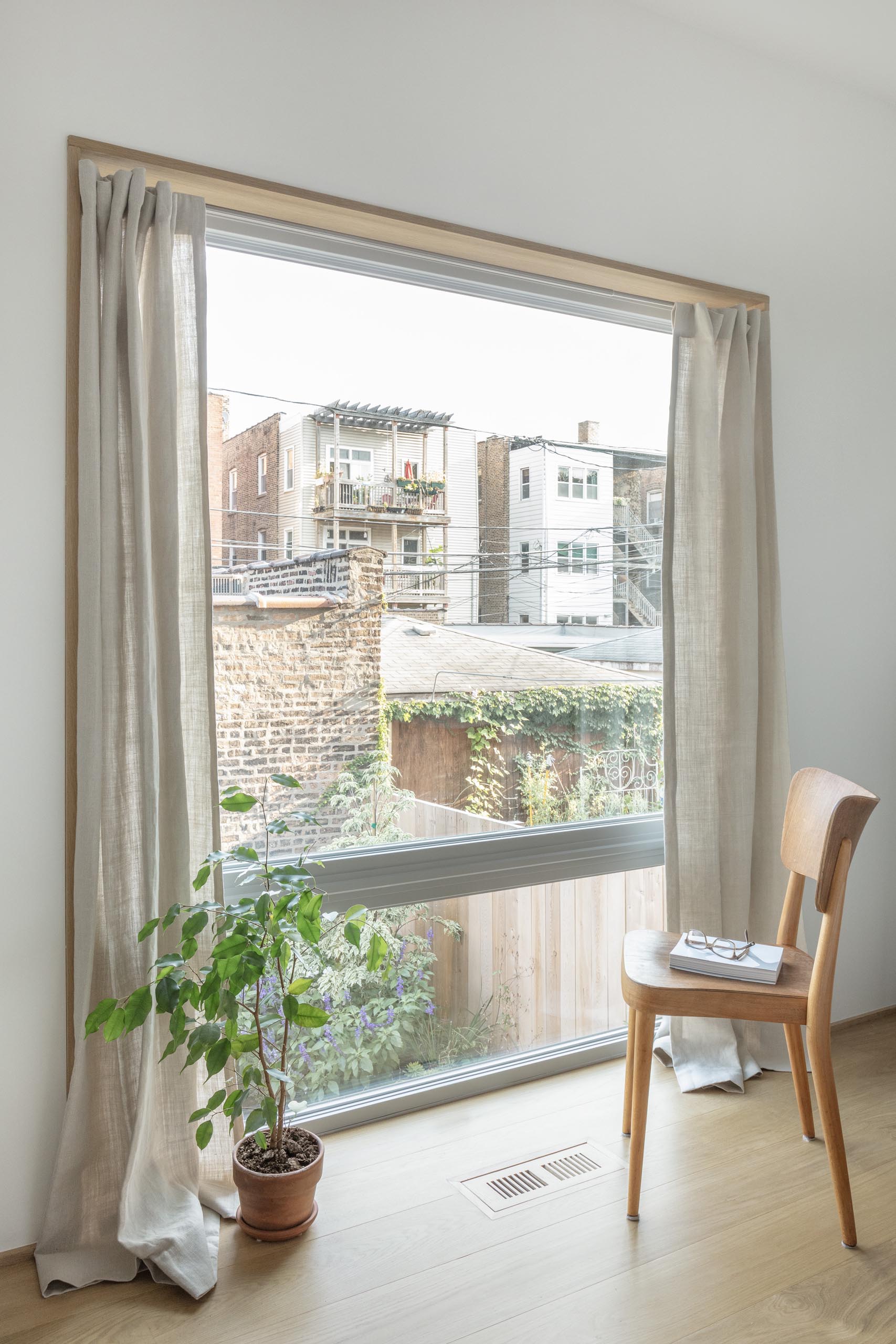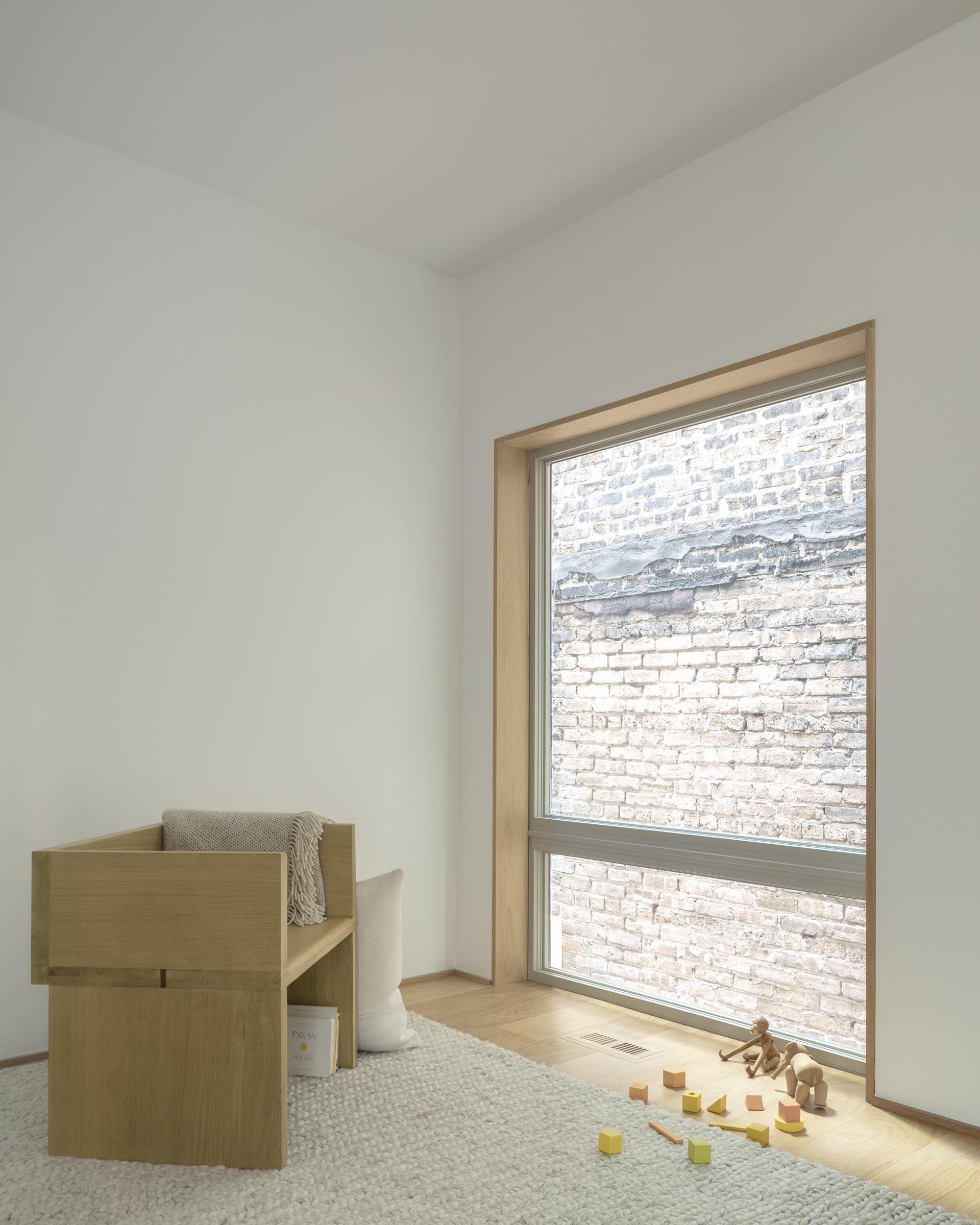 This level of the home also includes a pair of bathrooms, with the shower and the bathtub surround featuring large format tiles.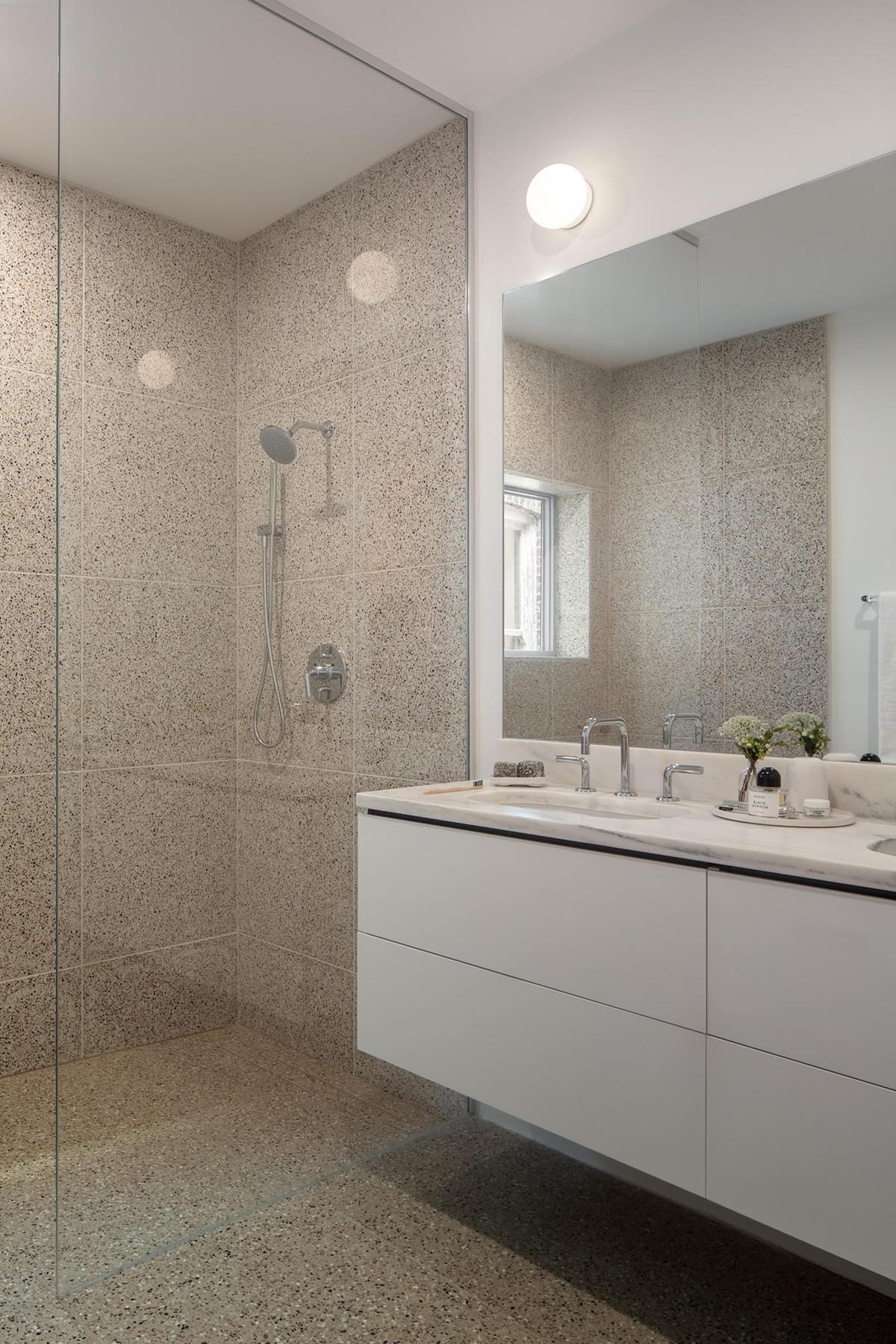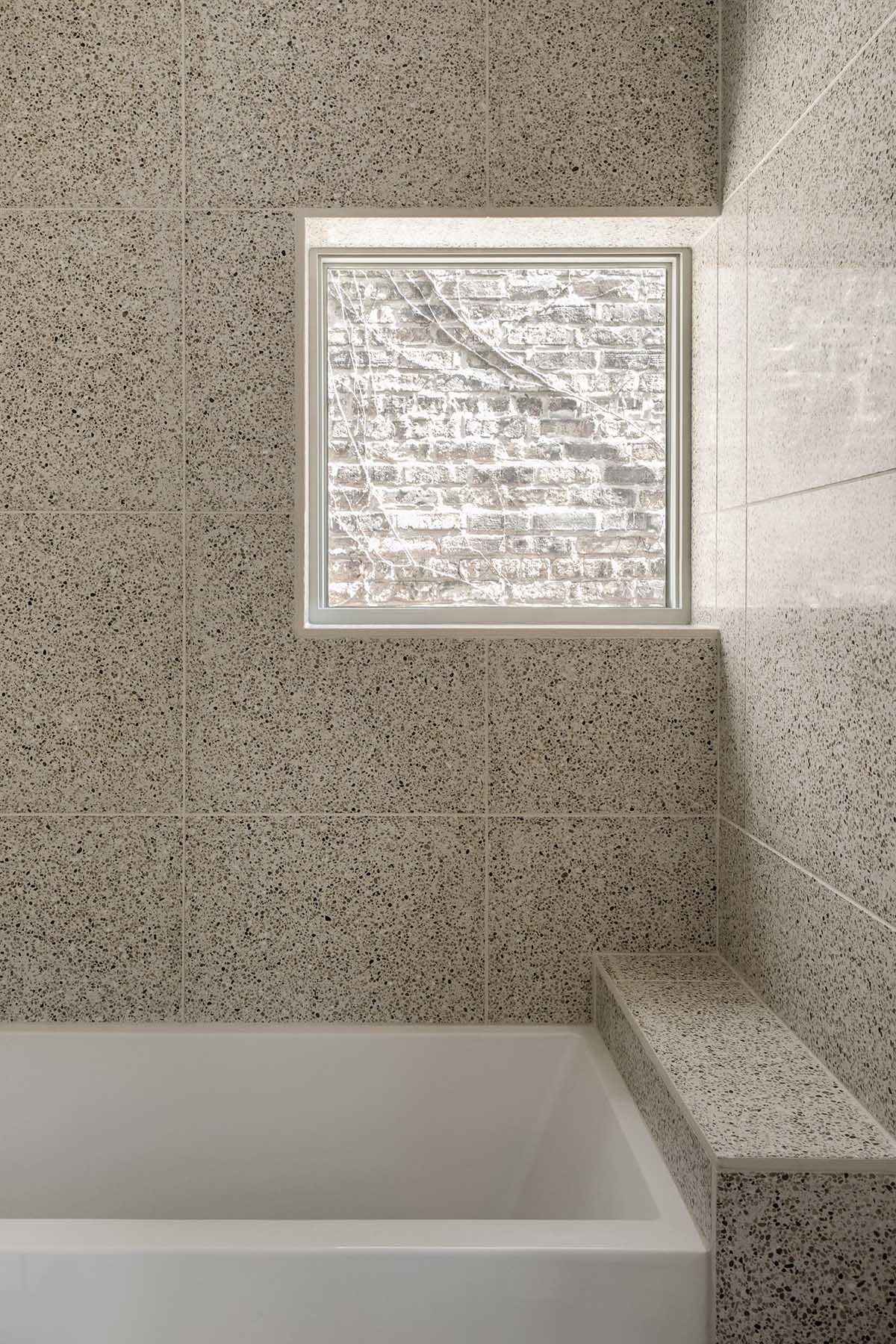 Other areas of the bathrooms include white penny tiles, a round mirror, and a built-in shelving niche.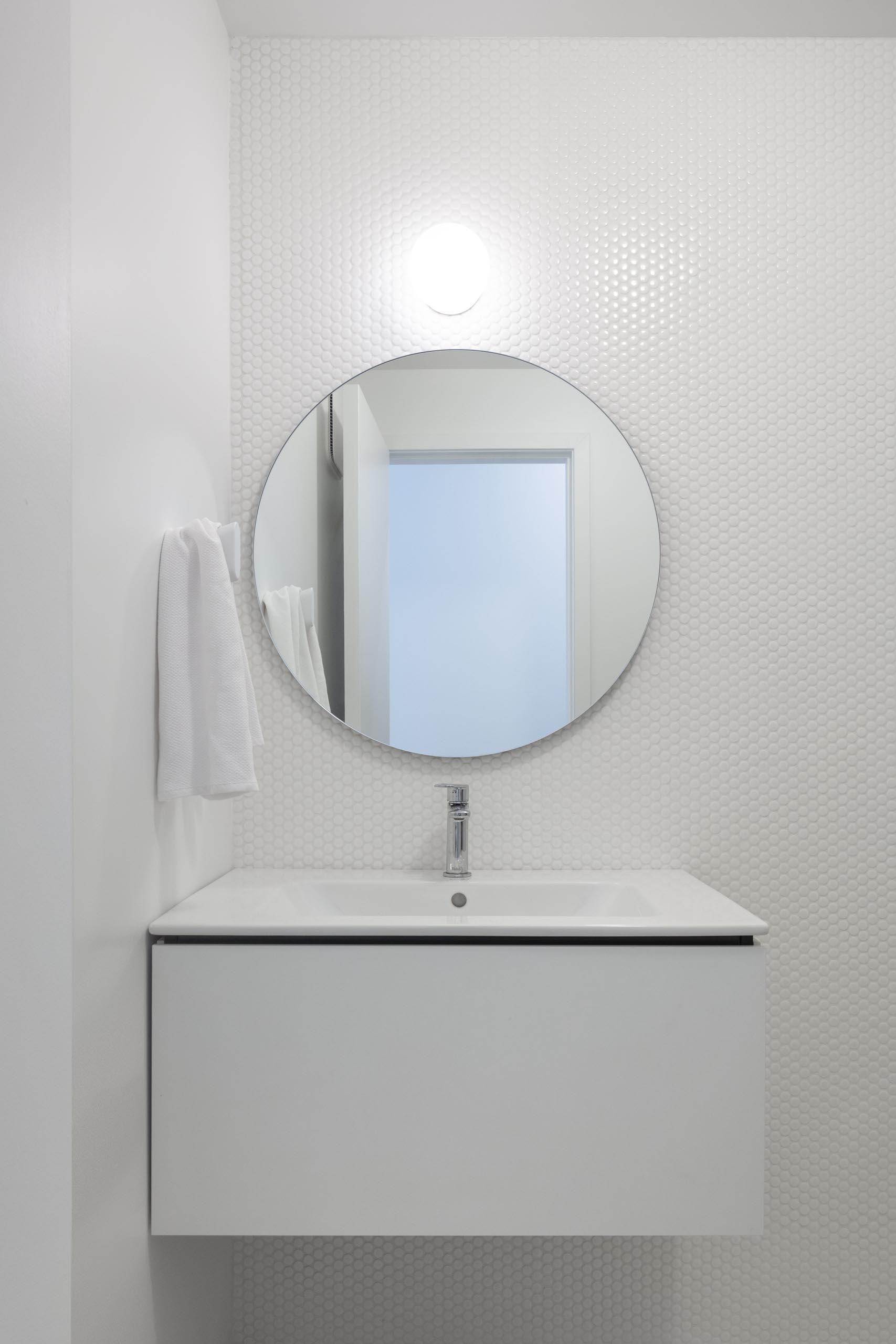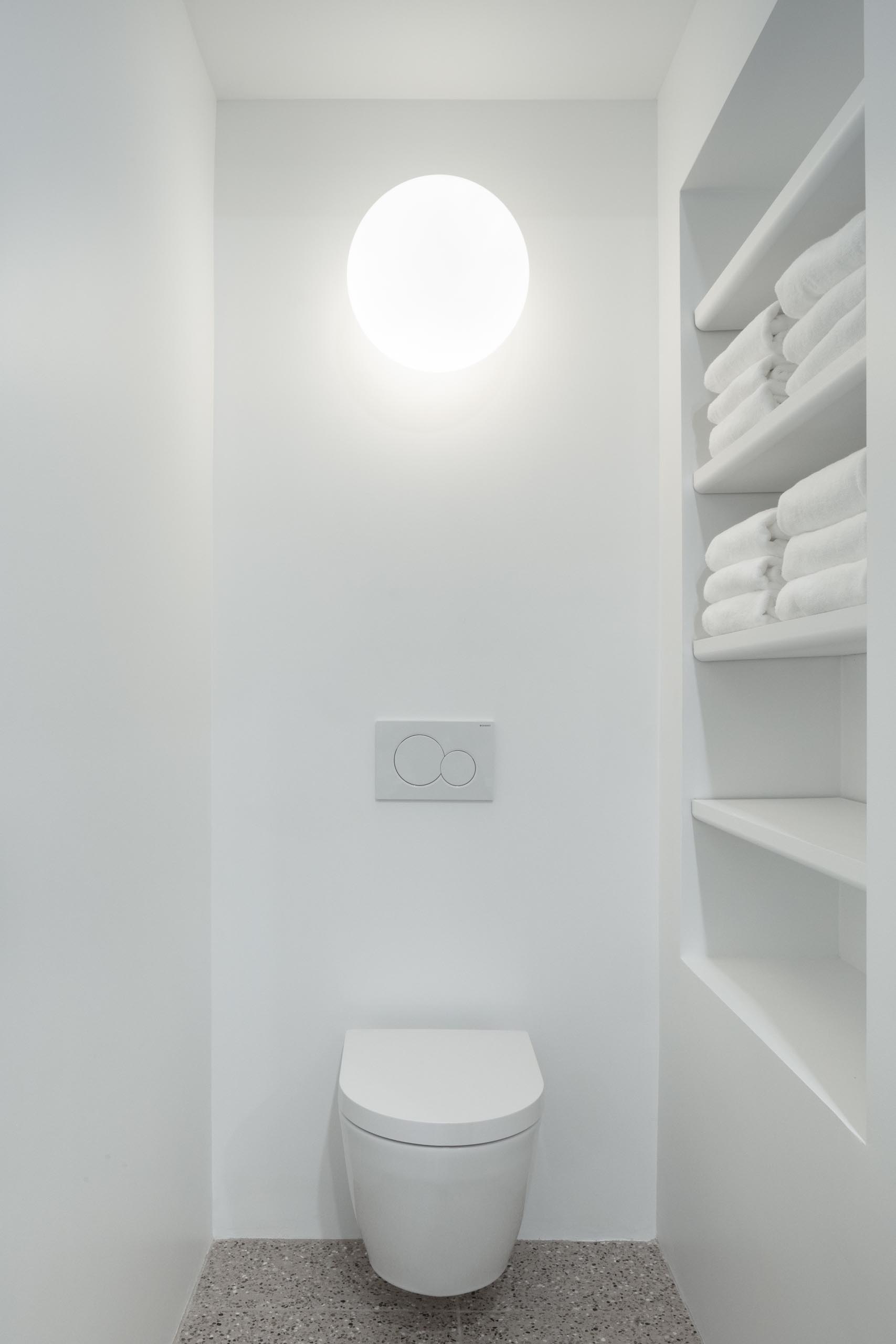 Photographer: James Florio Photography | Architect: Kwong Von Glinow | Structural Engineer: Goodfriend Magruder Structures | Contractor: Oslo Builders