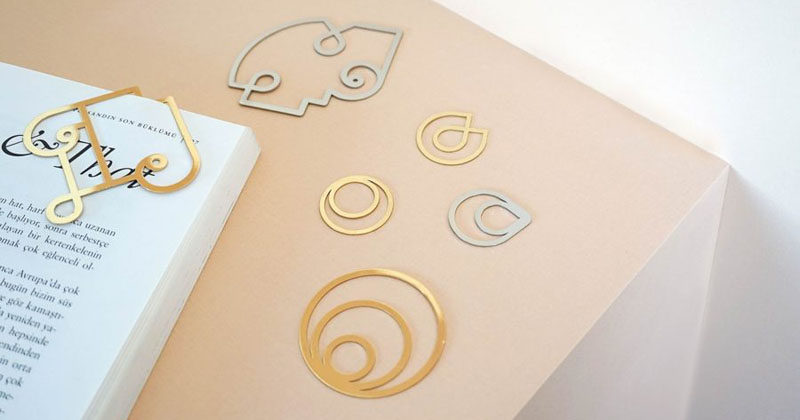 Designer Efil Türk of Llun, has created a collection of minimalist decorative paper clips that were inspired by traditional Turkish motifs.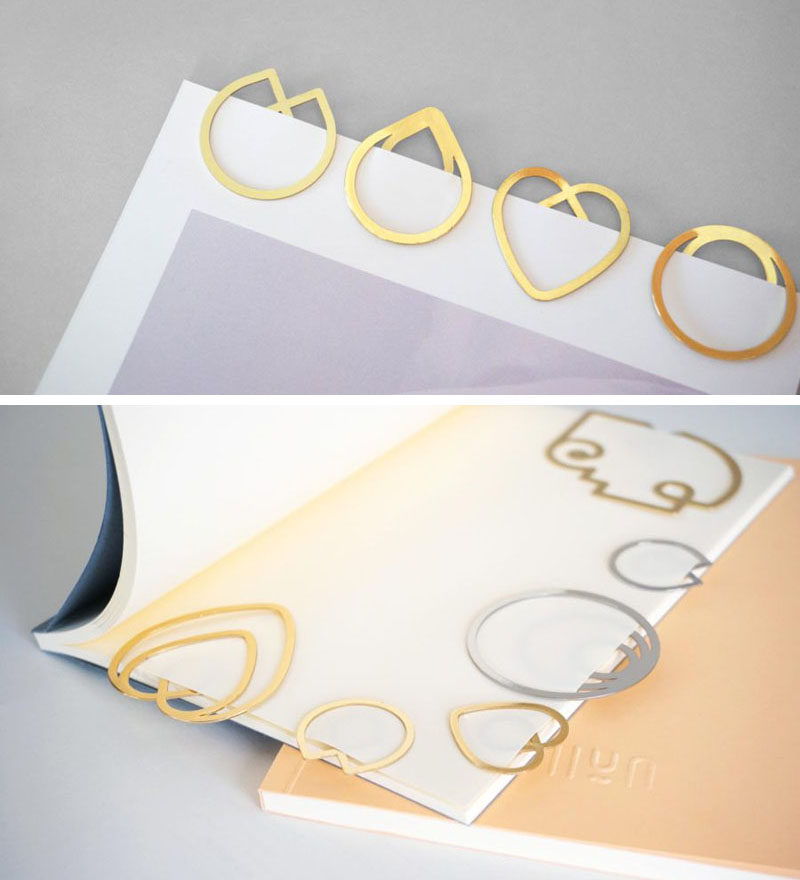 ---
Efil explains "The figures of 'eli belinde', 'koç boynuzu' and 'akrep' in Turkish kilim motifs are the main idea of ornament shapes." Each shape has been delicately designed for a modern lifestyle.
---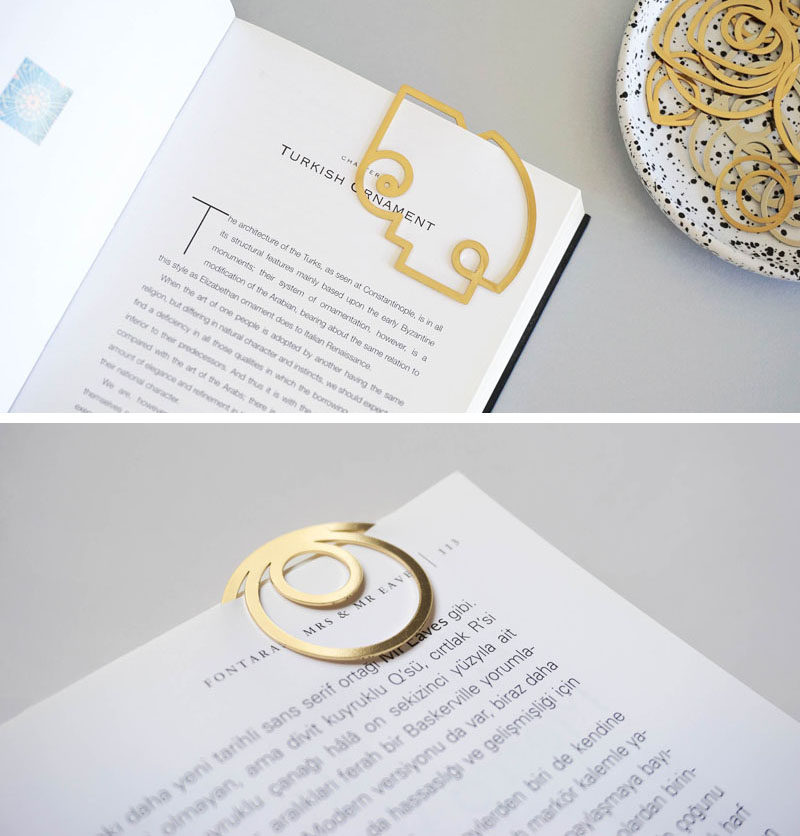 ---
The collection, which is made from plated brass, not only includes the Turkish motifs, but also circles and hearts, and can be used as paper clips, bookmarks, or as a simple fashion accessory.
---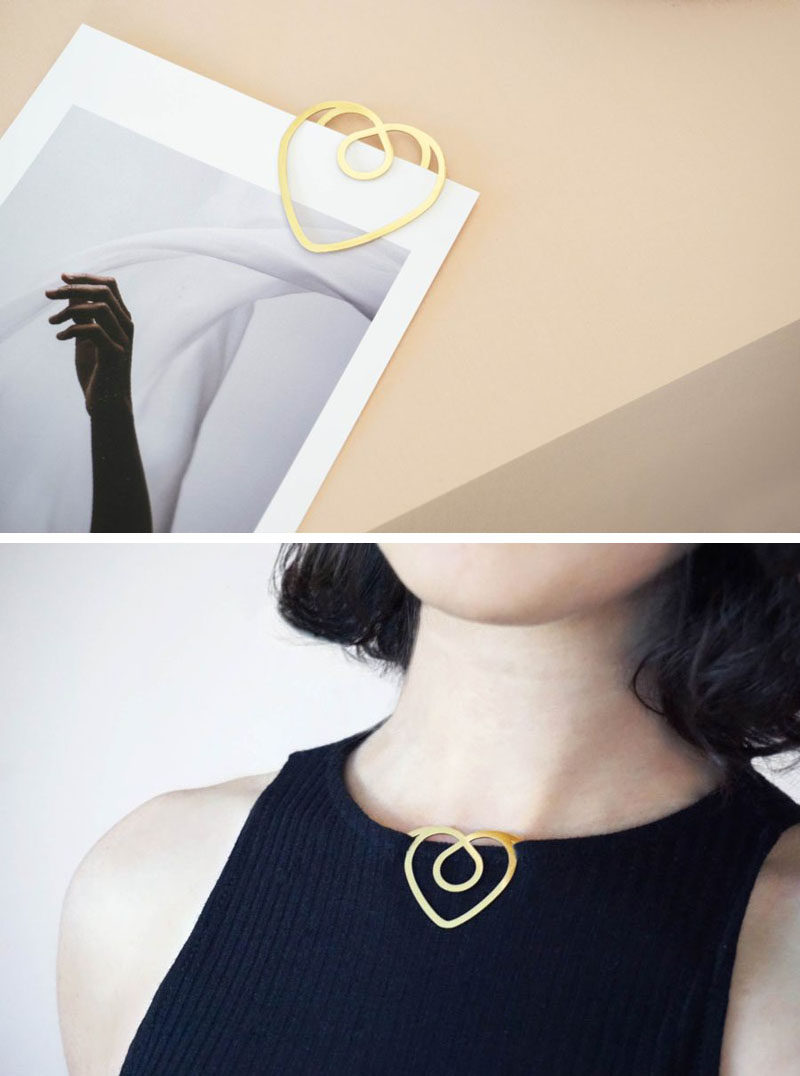 ---