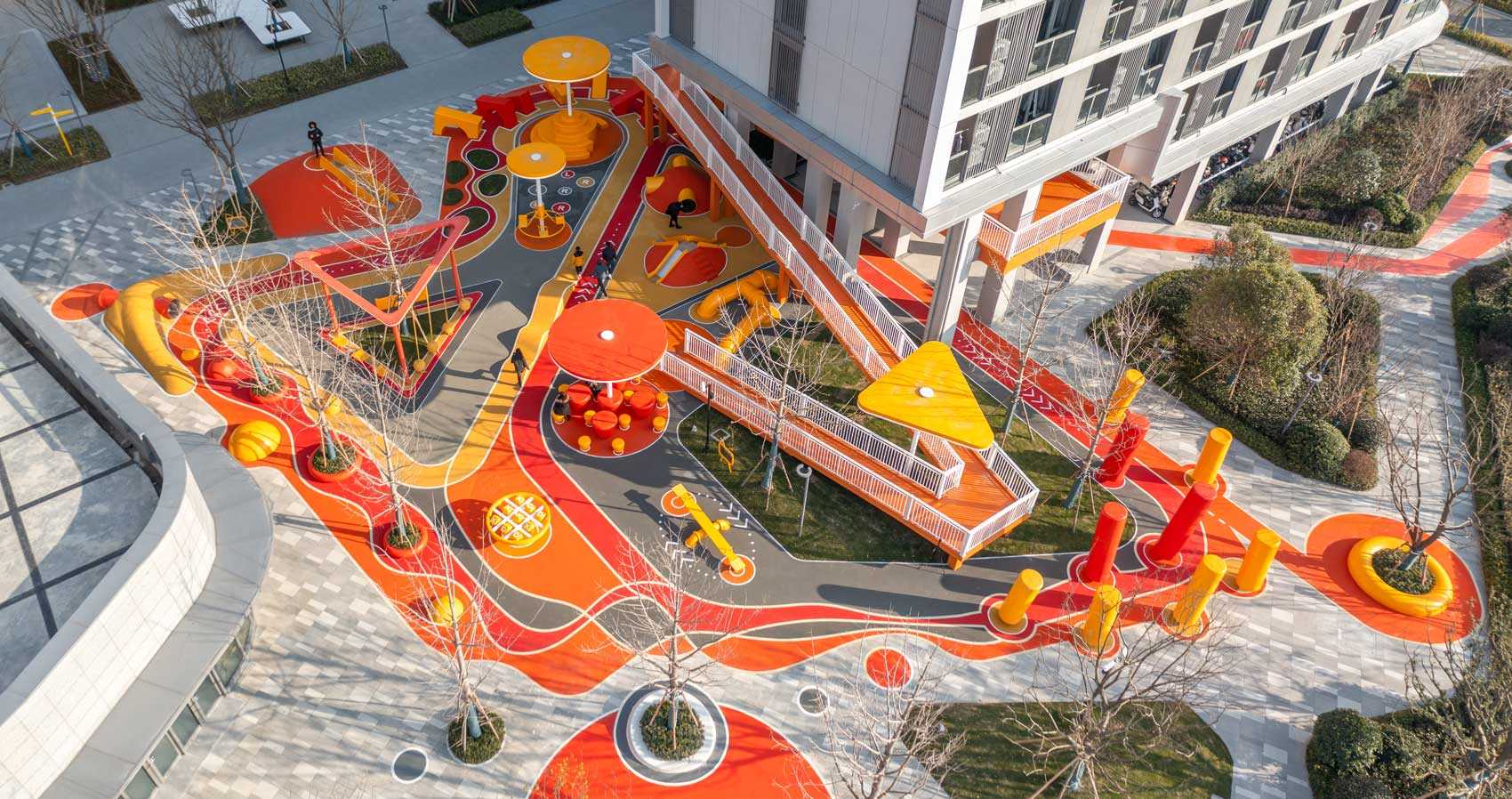 100 Architects has shared photos of one of their latest projects, a stimulating urban park in a newly built commercial and residential area in the port city of Ningbo, the second-most populous city in Zhejiang Province, China.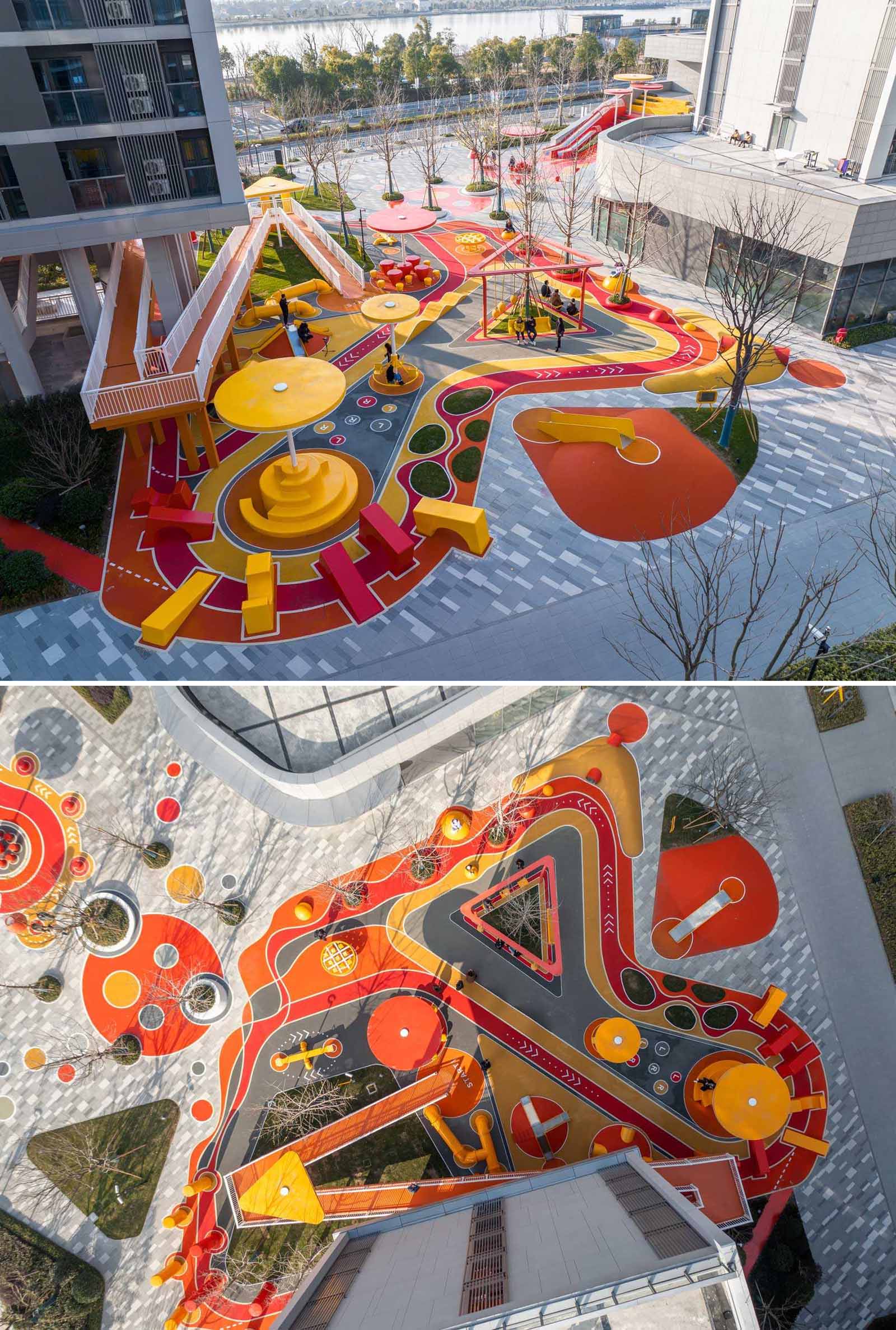 The design of the park, named Magma Flow, was inspired by the flowing lava of a volcano, with the colorful red, yellow, and orange pathways connecting the various spaces.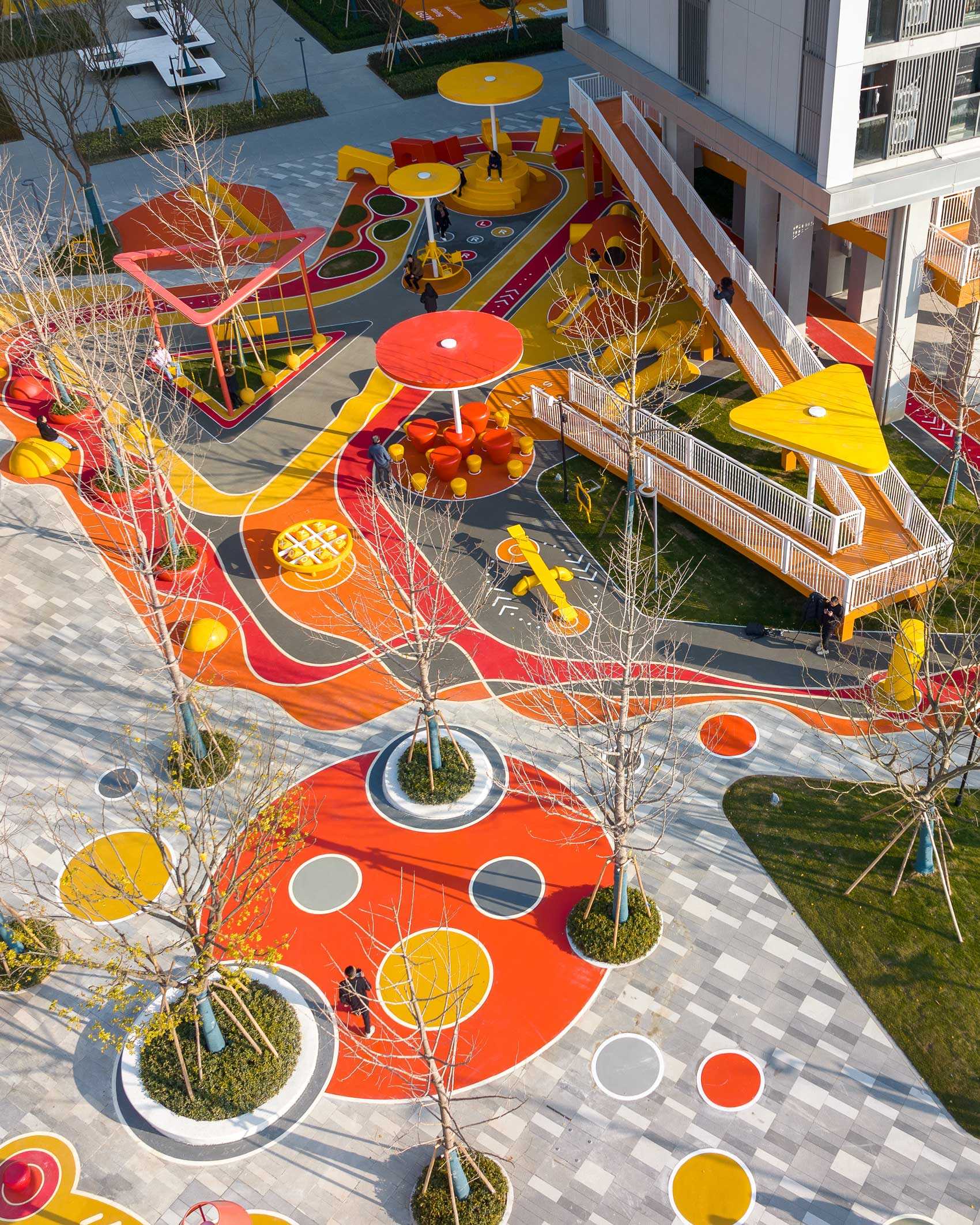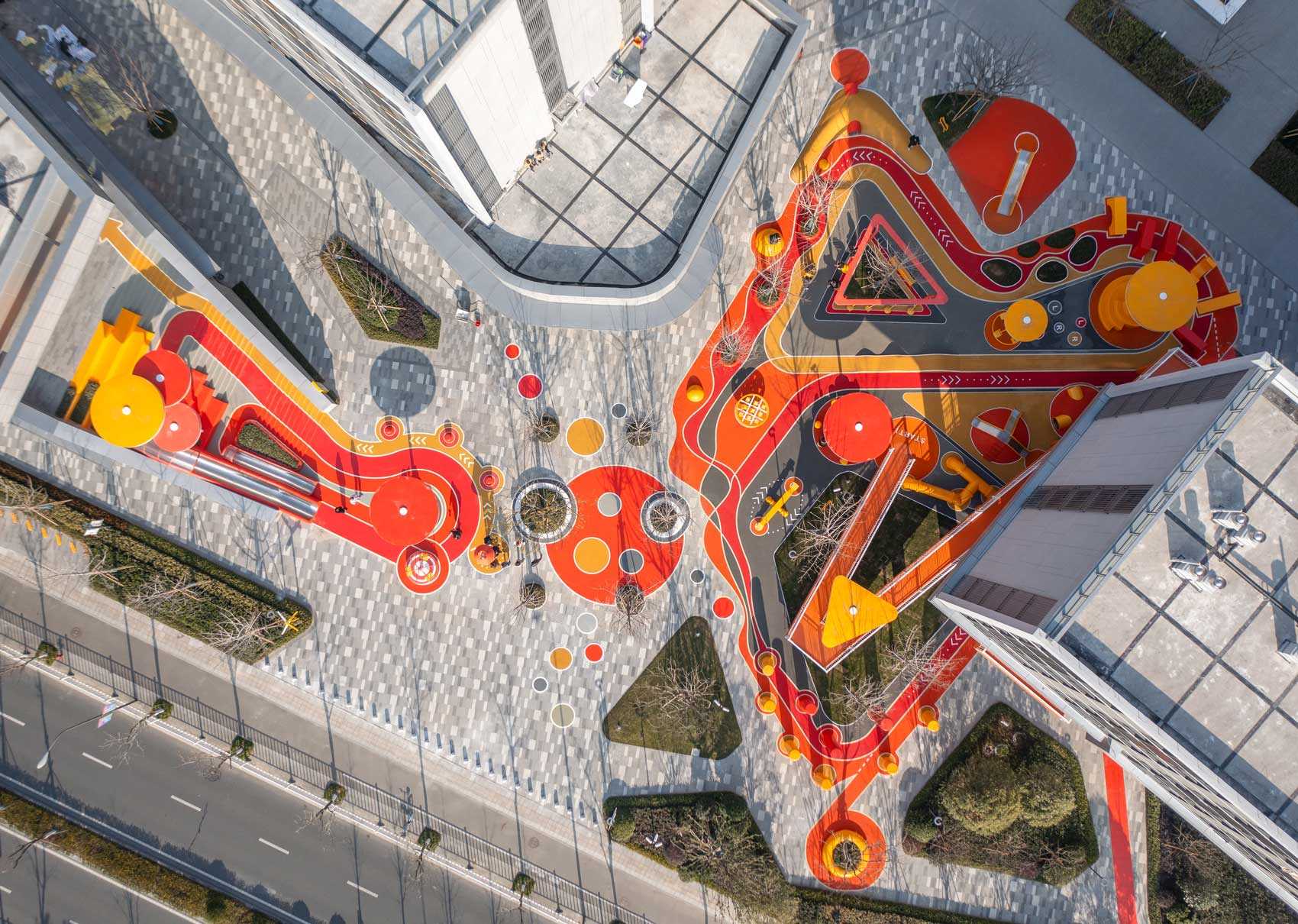 An orange ramp leads from the ground and up and under one of the buildings.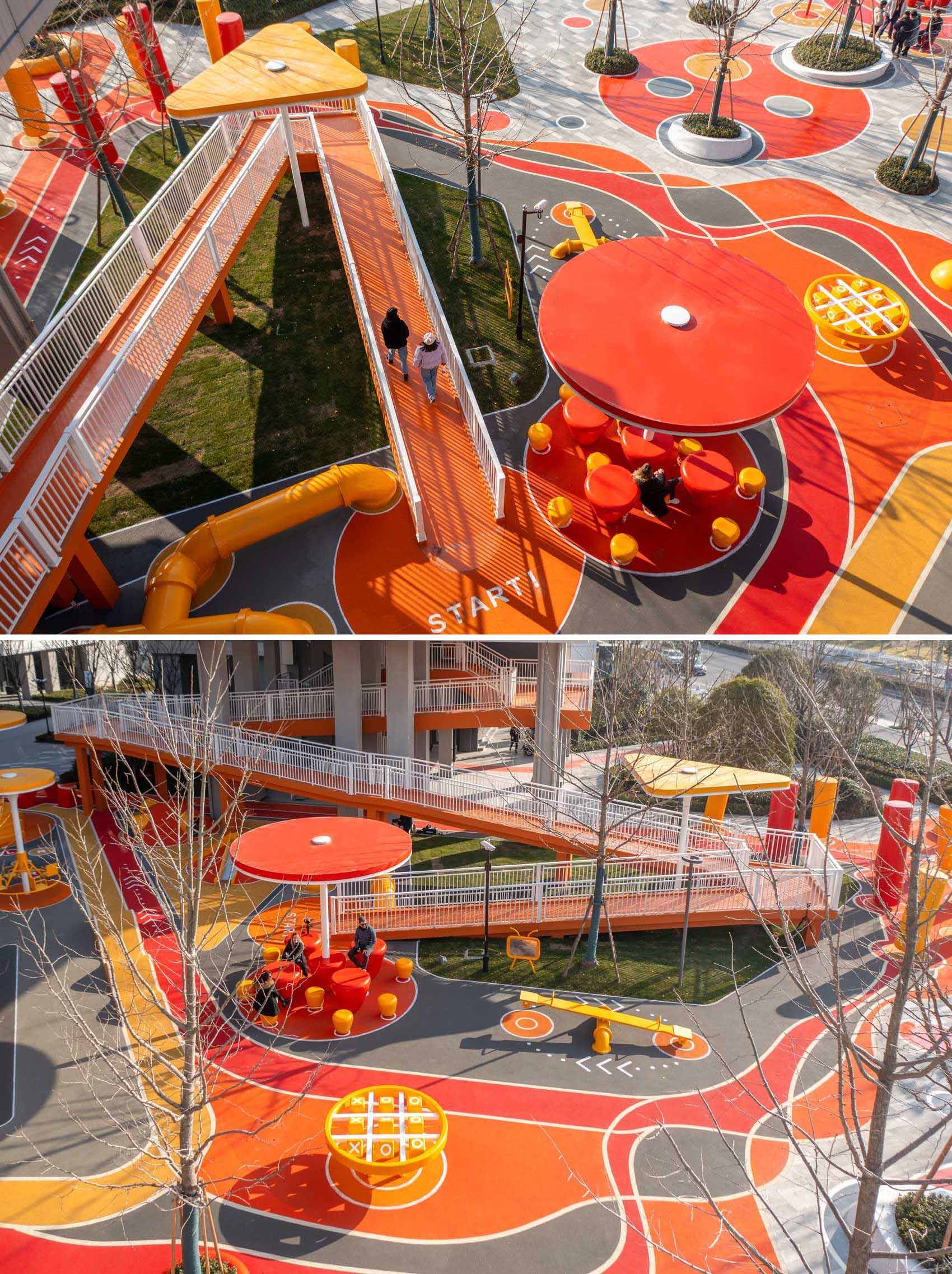 There are games that both adults and children can play, like tic-tac-toe and a seesaw.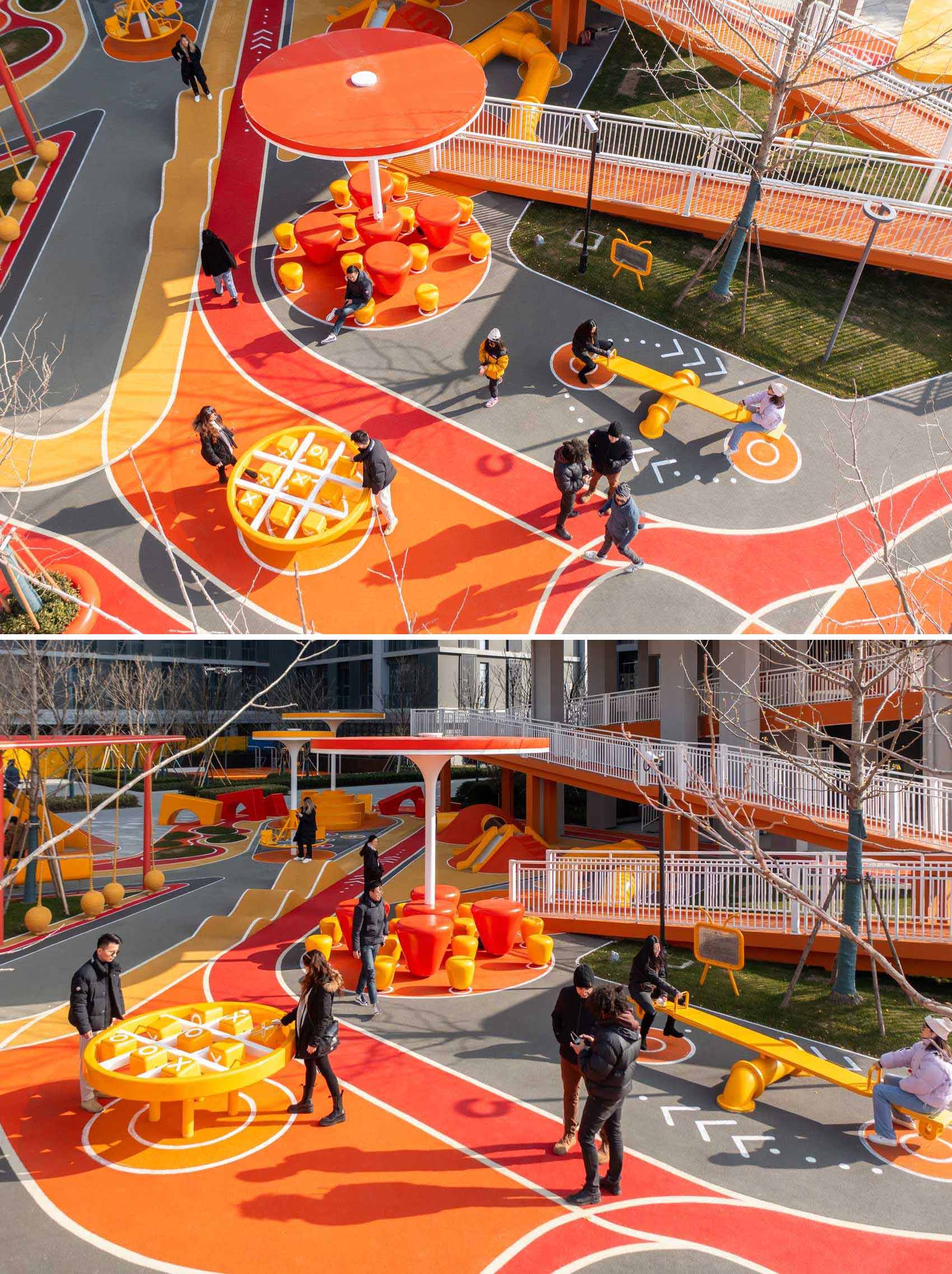 There's a staircase that leads up to a seating area and a pair of slides. At the bottom of the slides, there's a small merry-go-round.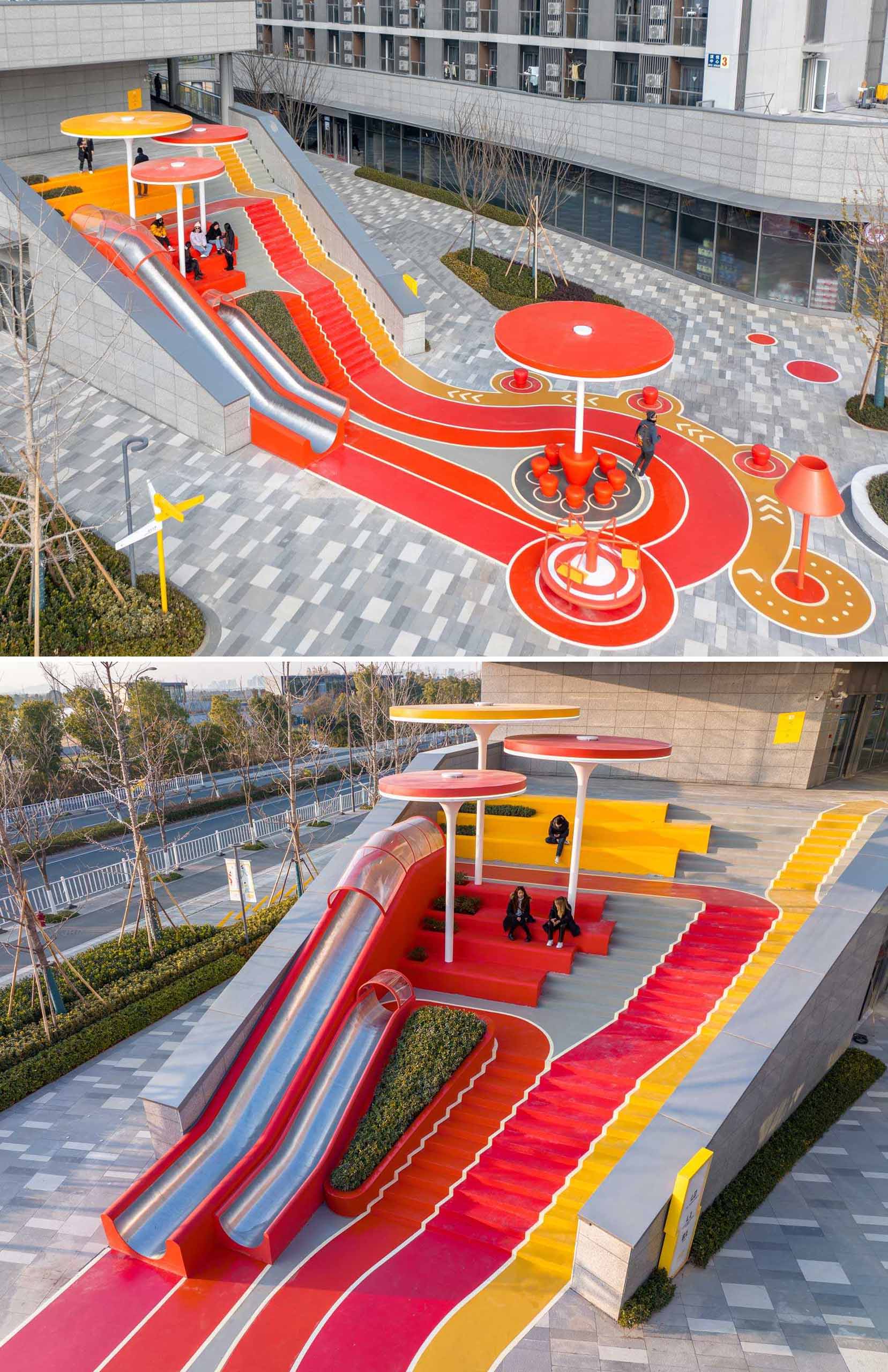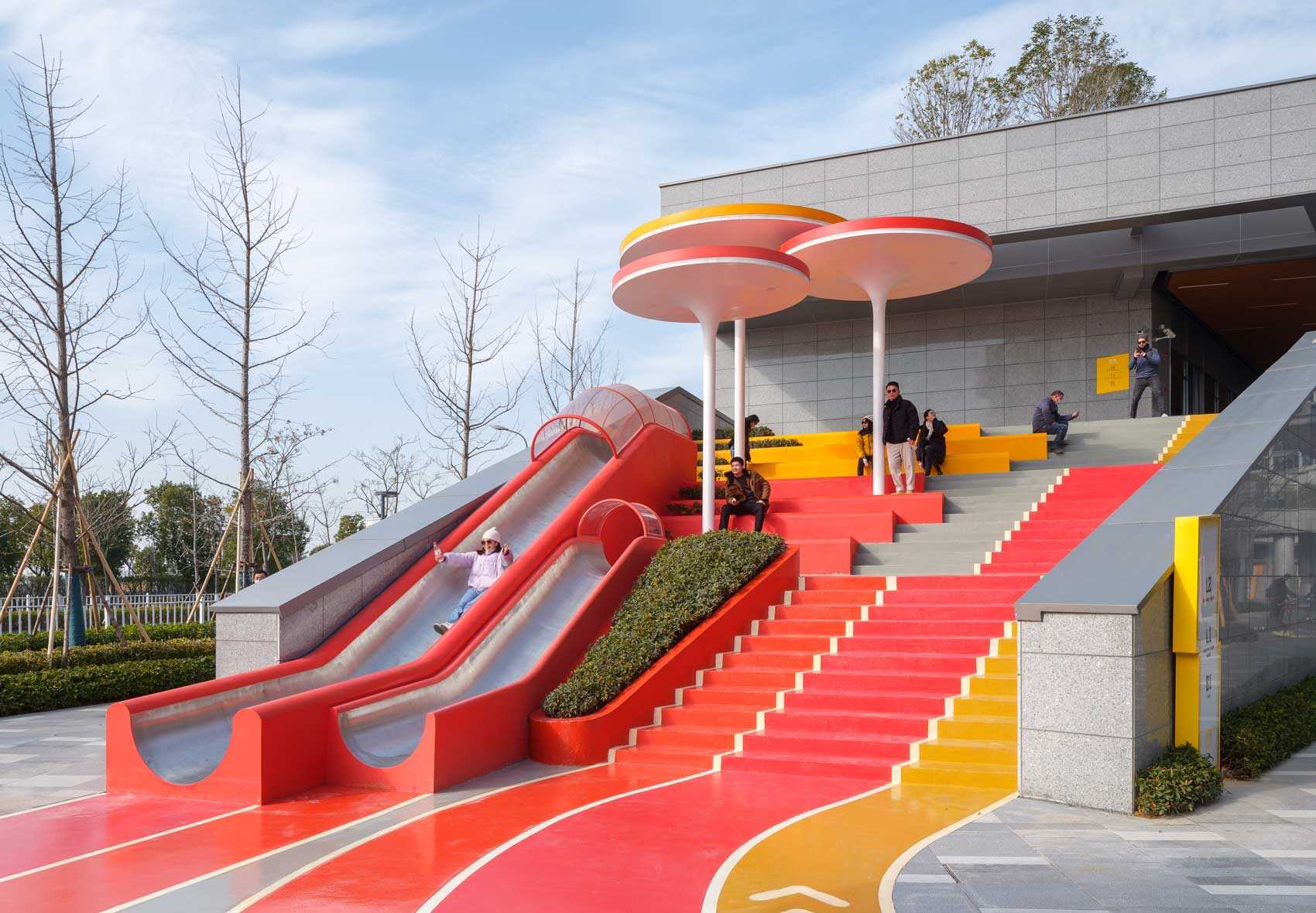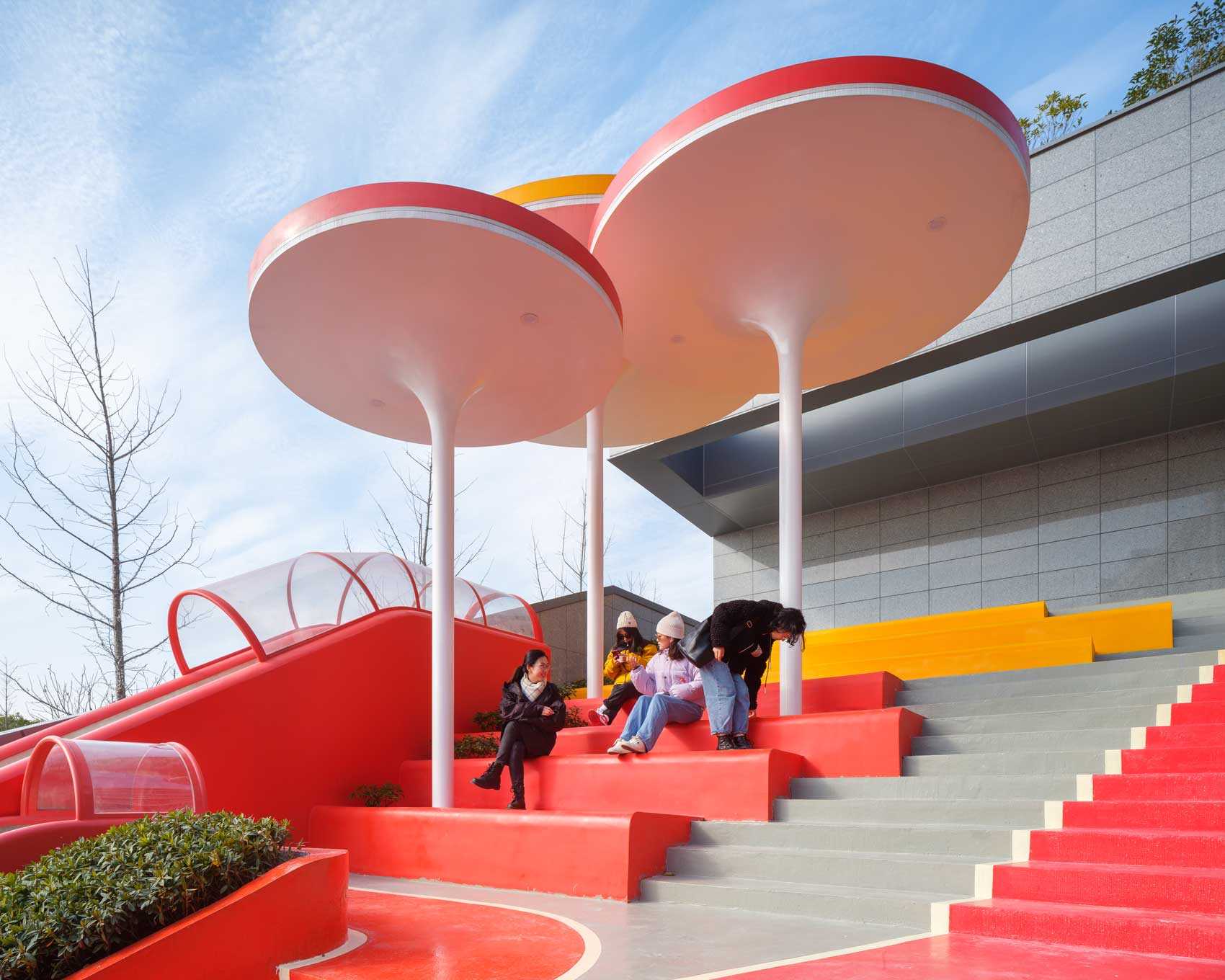 Shaded seating is featured throughout the park, creating areas for local residents to relax and socialize.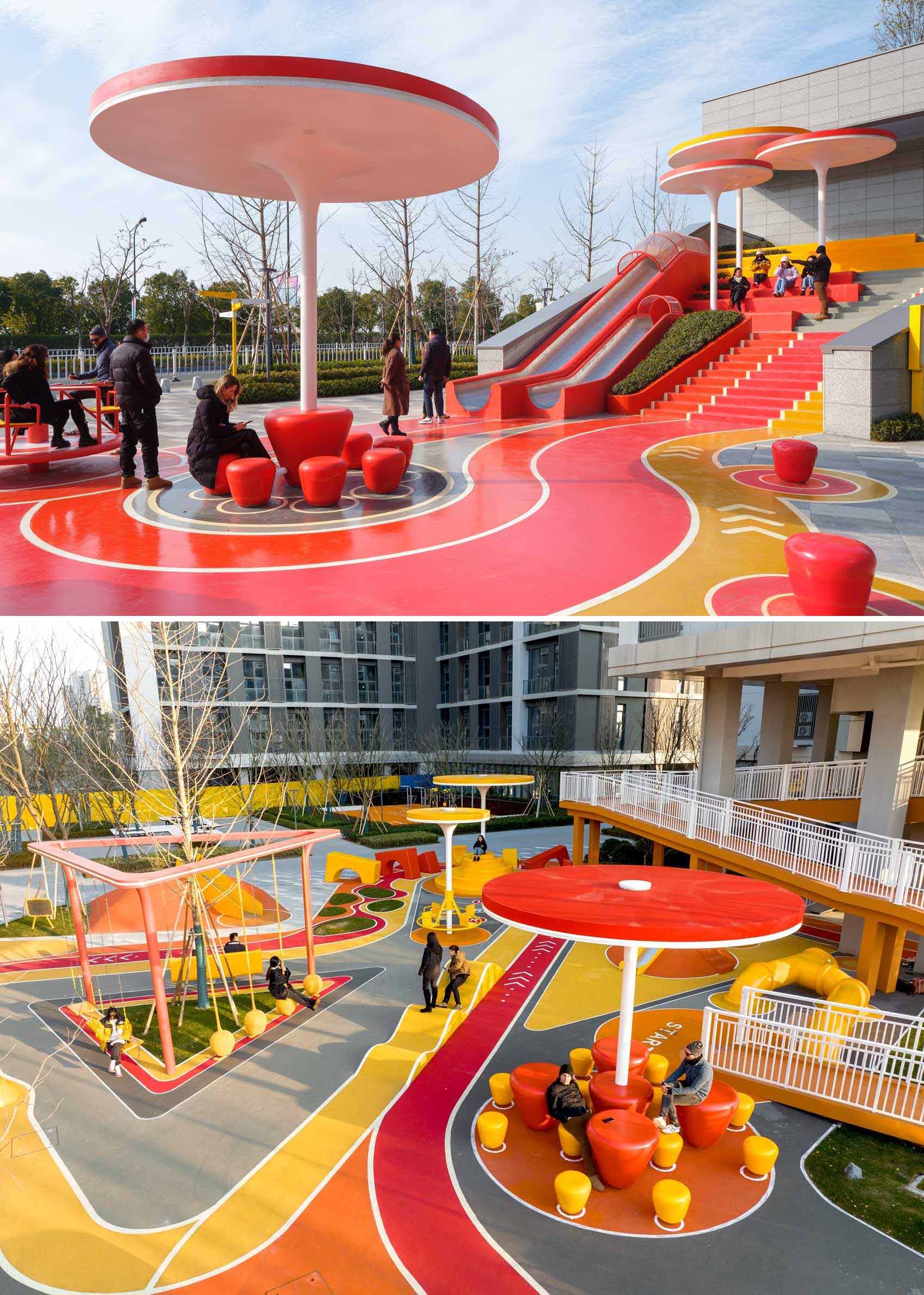 A triangular swing set is surrounded by various design elements, like a wavy path, domes, and trees.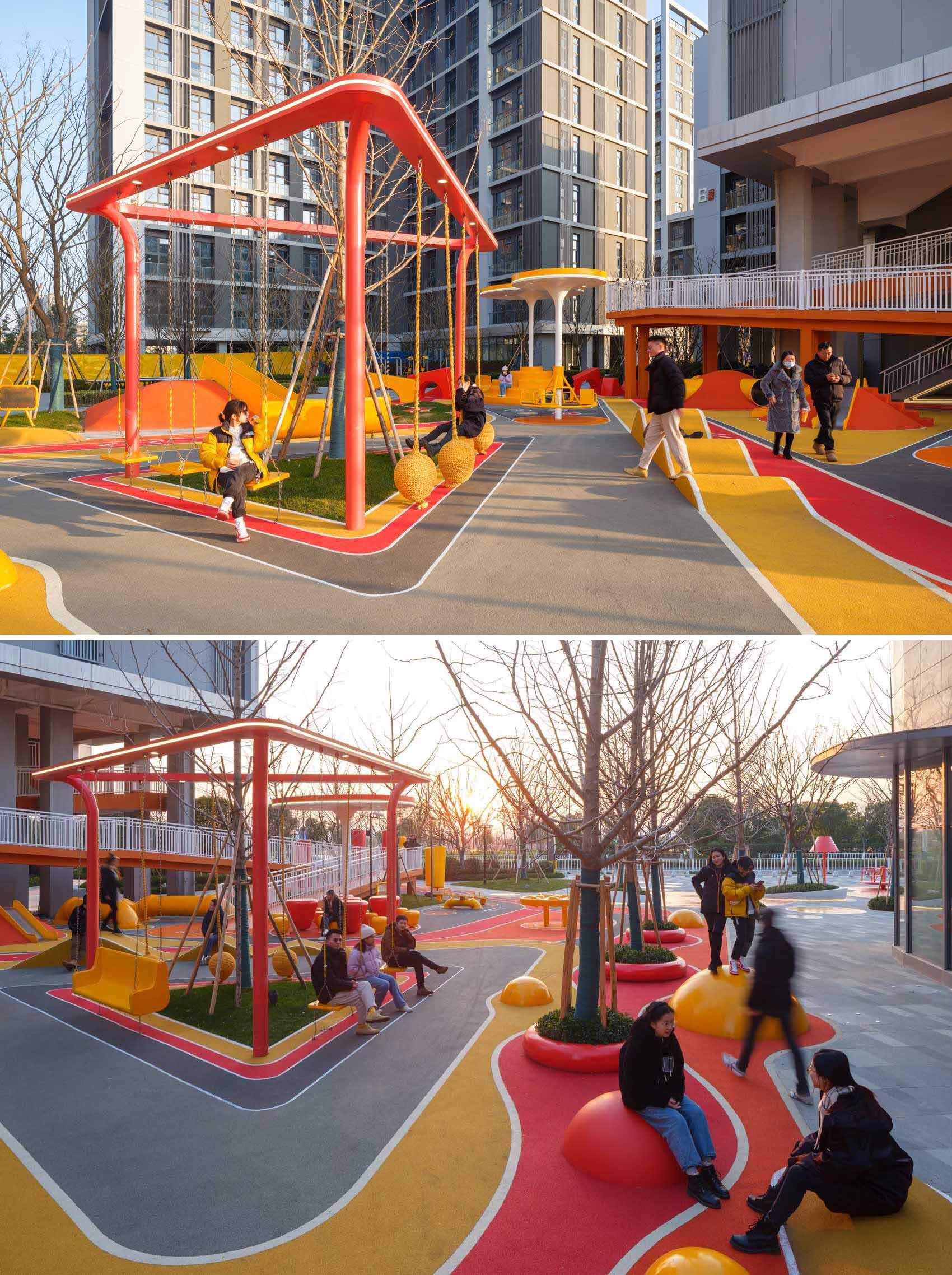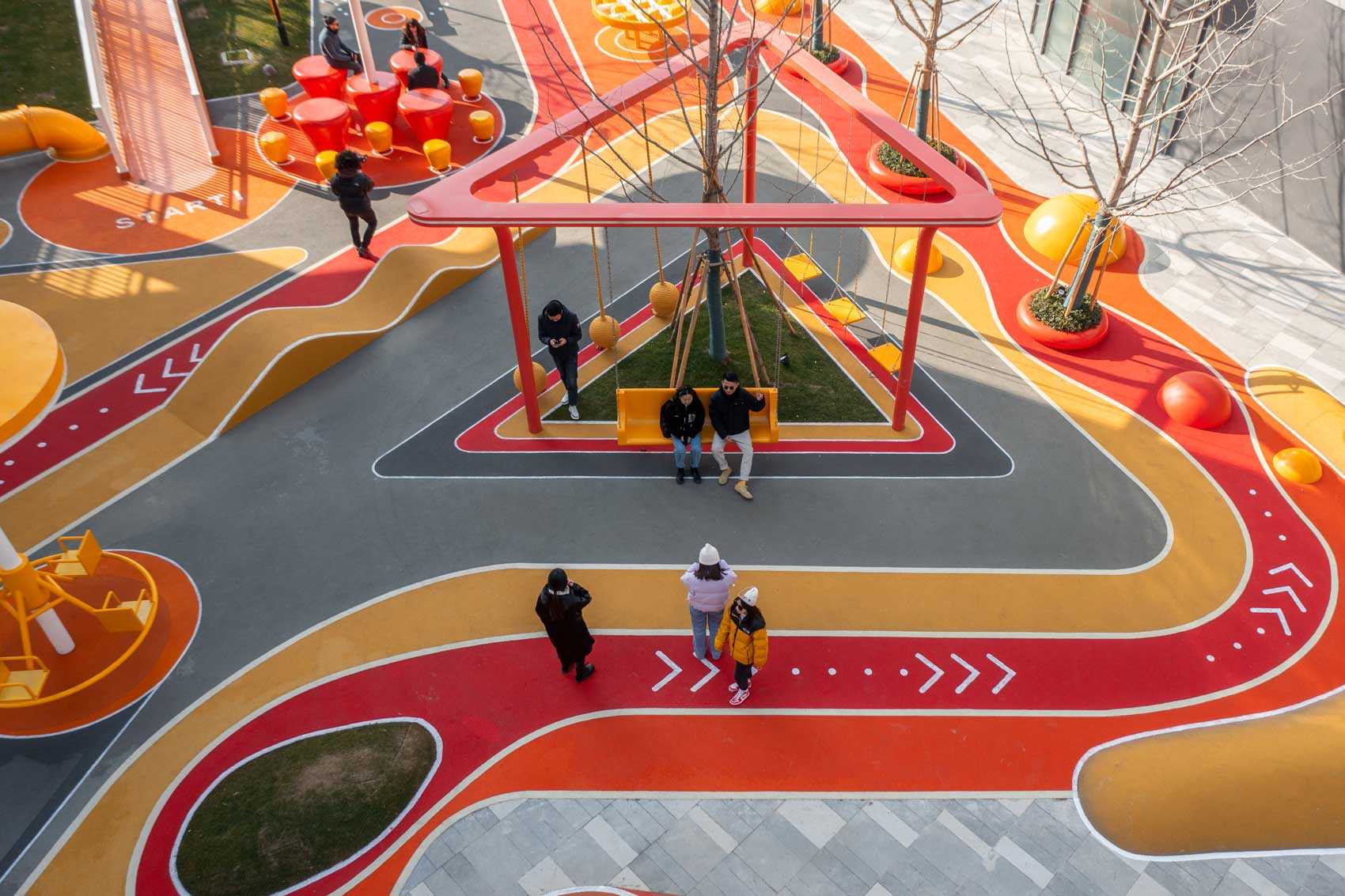 Lighting has been included to enable nighttime enjoyment of the park.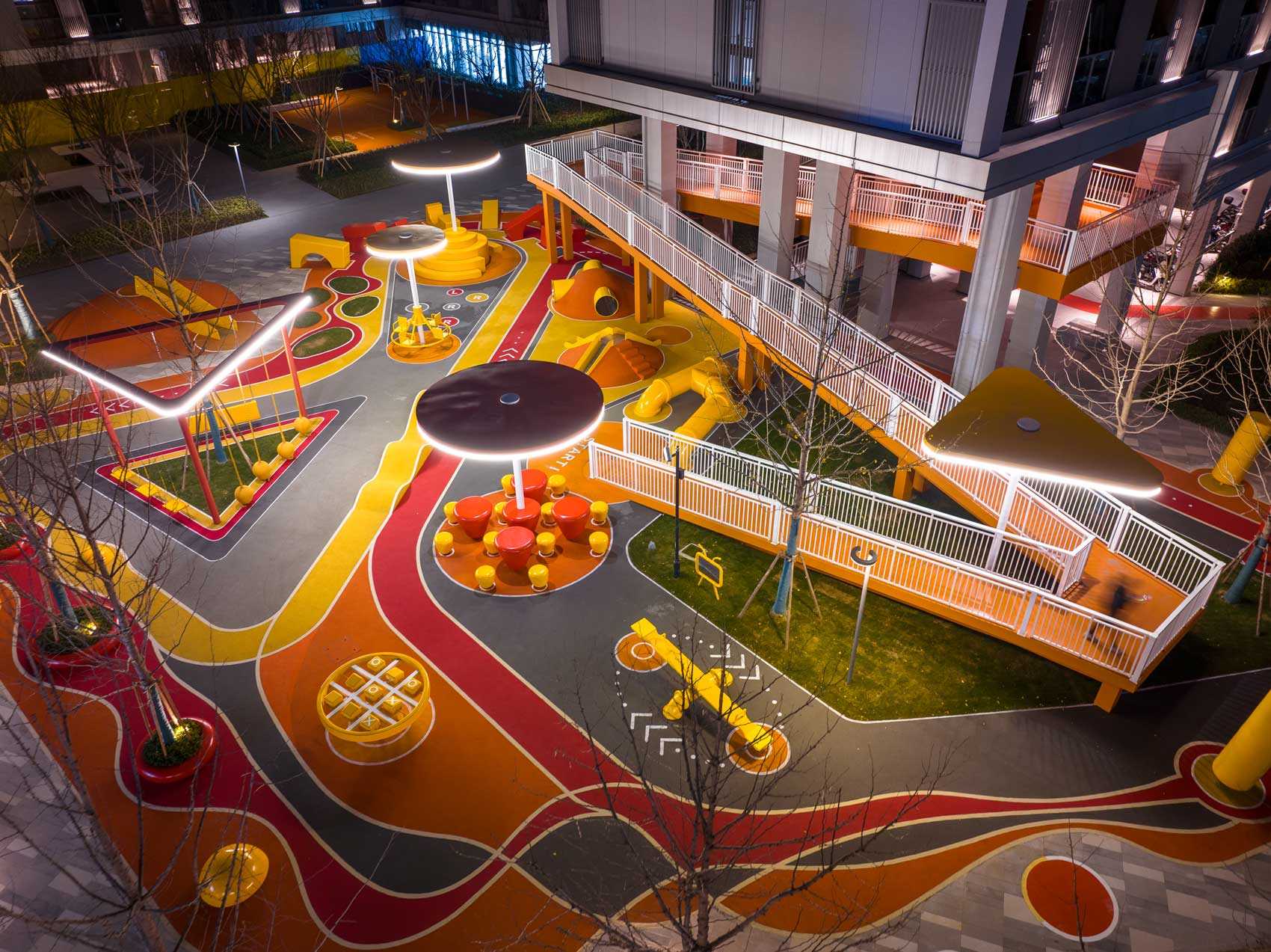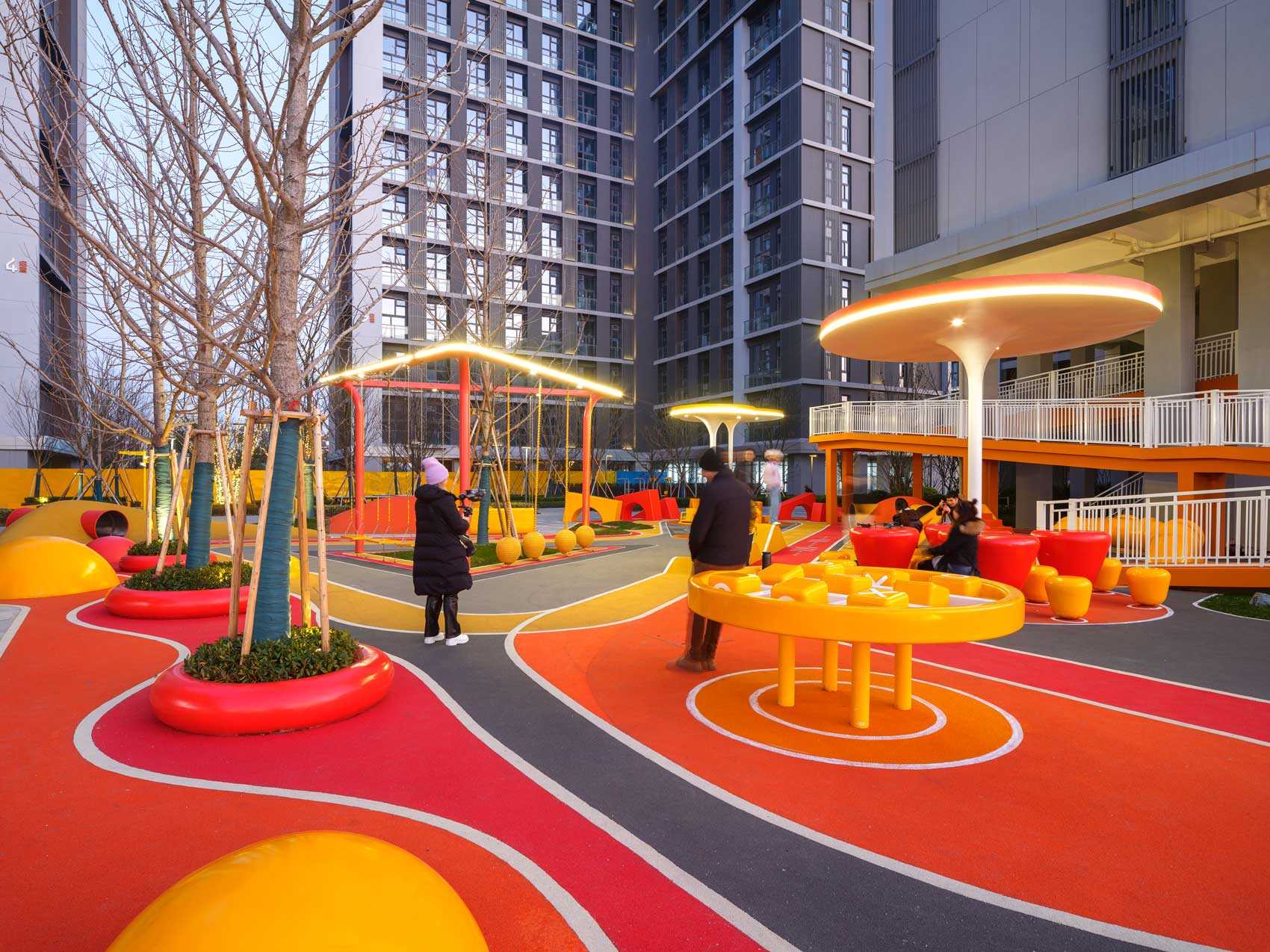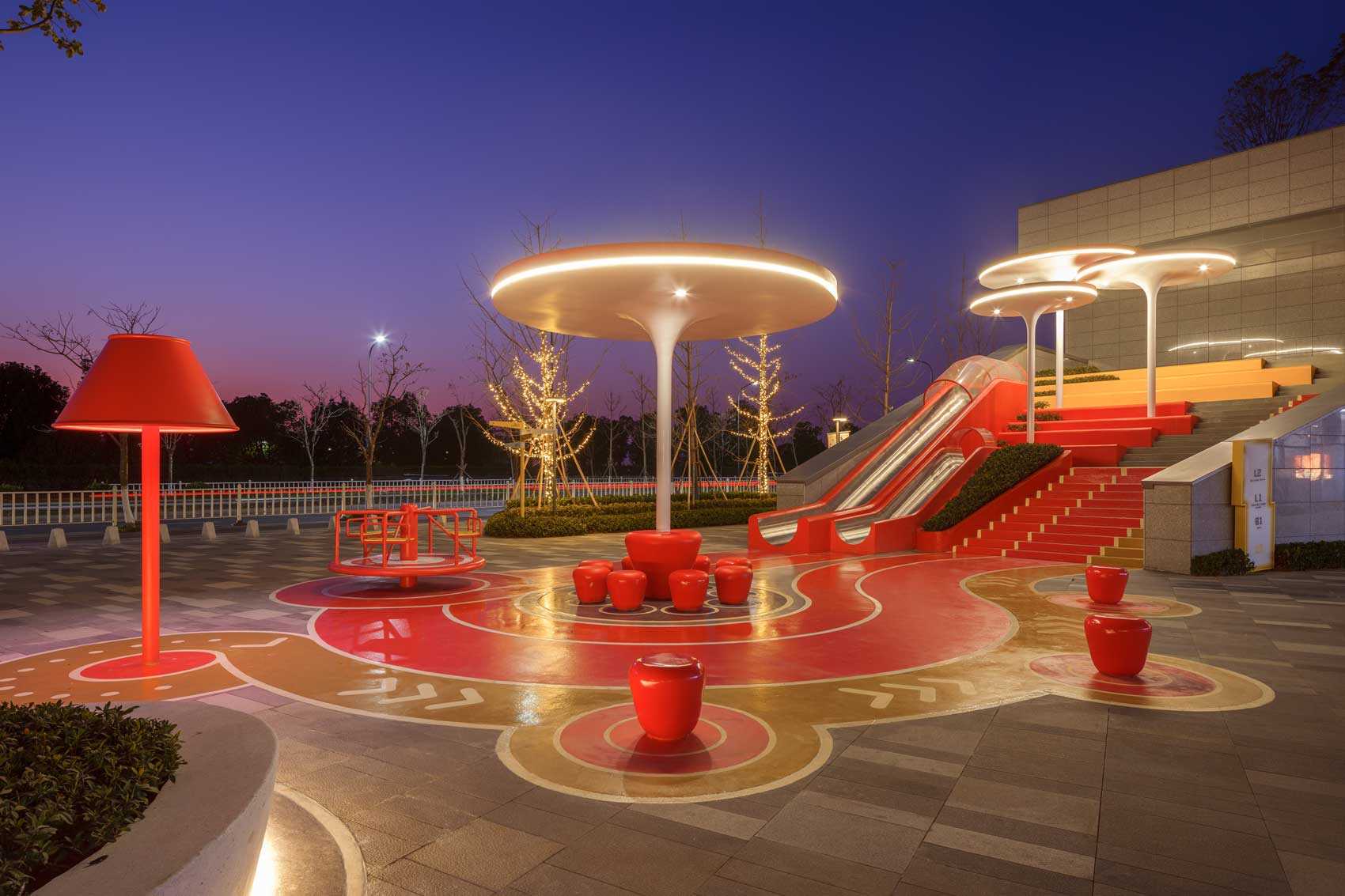 Here's the diagram and layout for the park.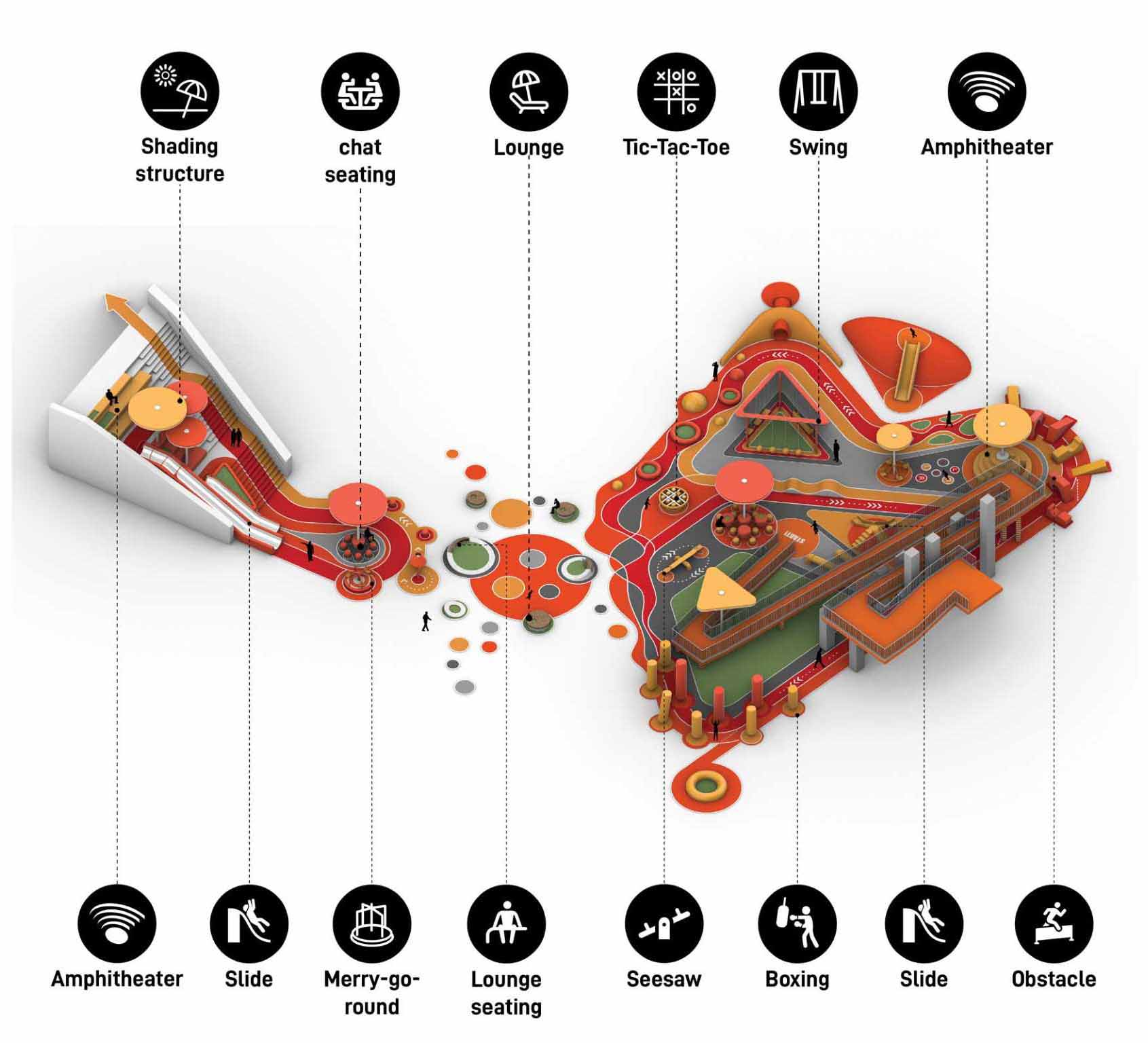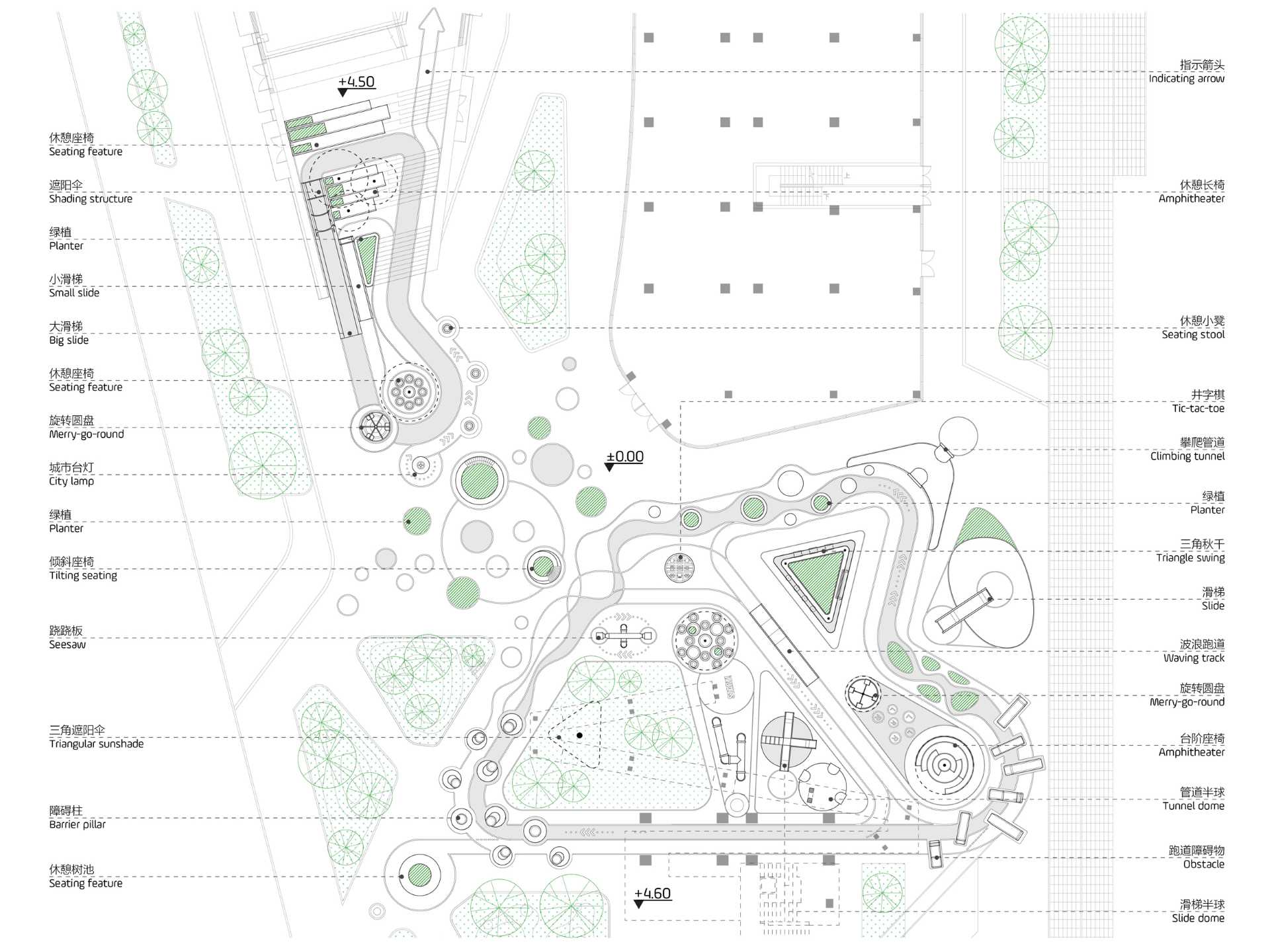 Photography by Rex Zou | Design: 100 Architects (Shanghai) Co., Ltd. | Design Team: Marcial Jesus, Javier Gonzalez, Monica Paez, Lara Broglio, Ponyo Zhao, Keith Gong, Cosima Jiang, Hayley Huang, Michelle Aldora, Jango Zhang & Yuntong Liu. | Project Management Team: Jenny Fan, Nicholas Lv, and Eva Jiang.