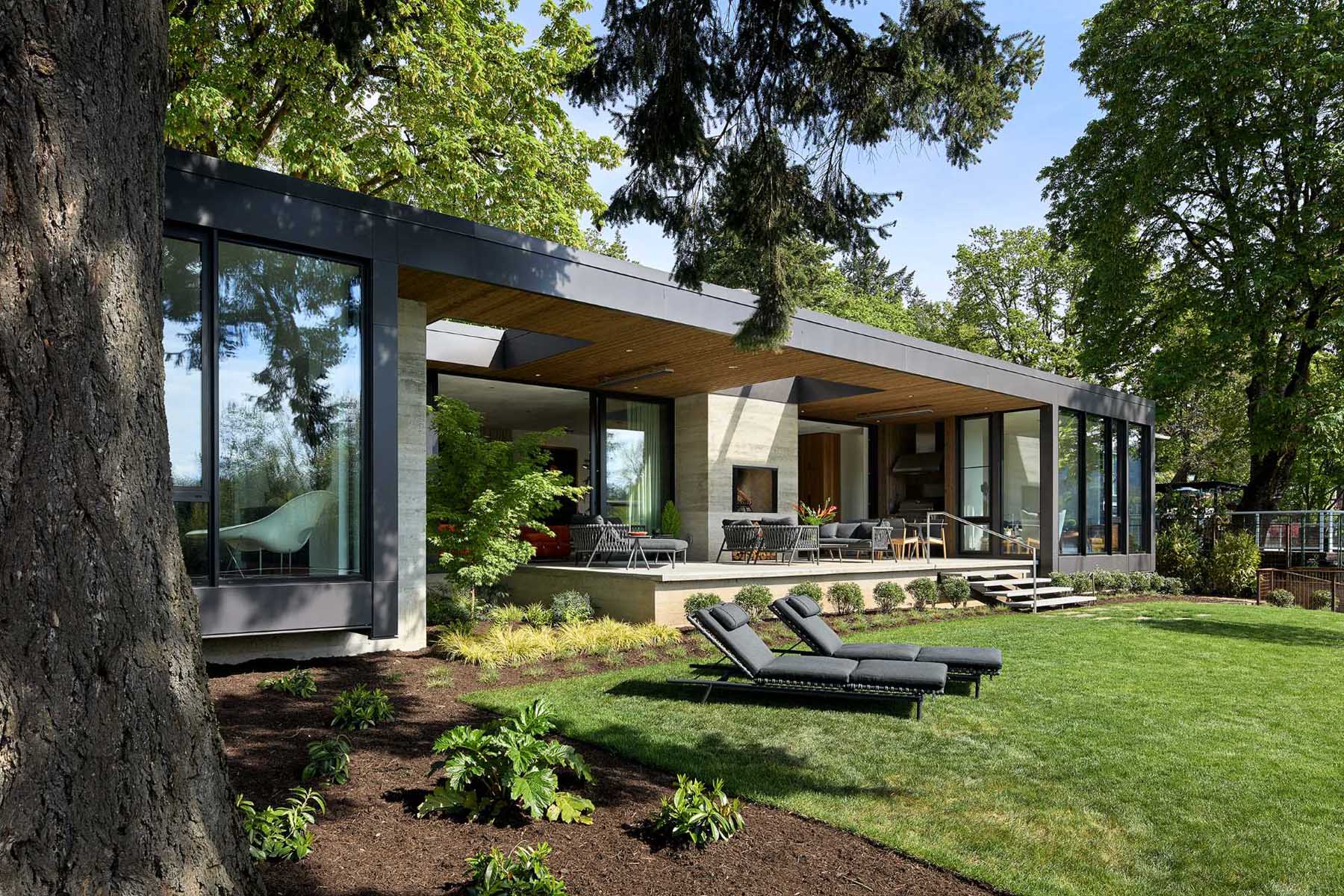 William / Kaven Architecture has designed a modern home that sits on the east bank of the Willamette River in Portland, Oregon.
The main house and guest house form a one-story compound organized around a central courtyard, where a mature maple tree was preserved as the centerpiece.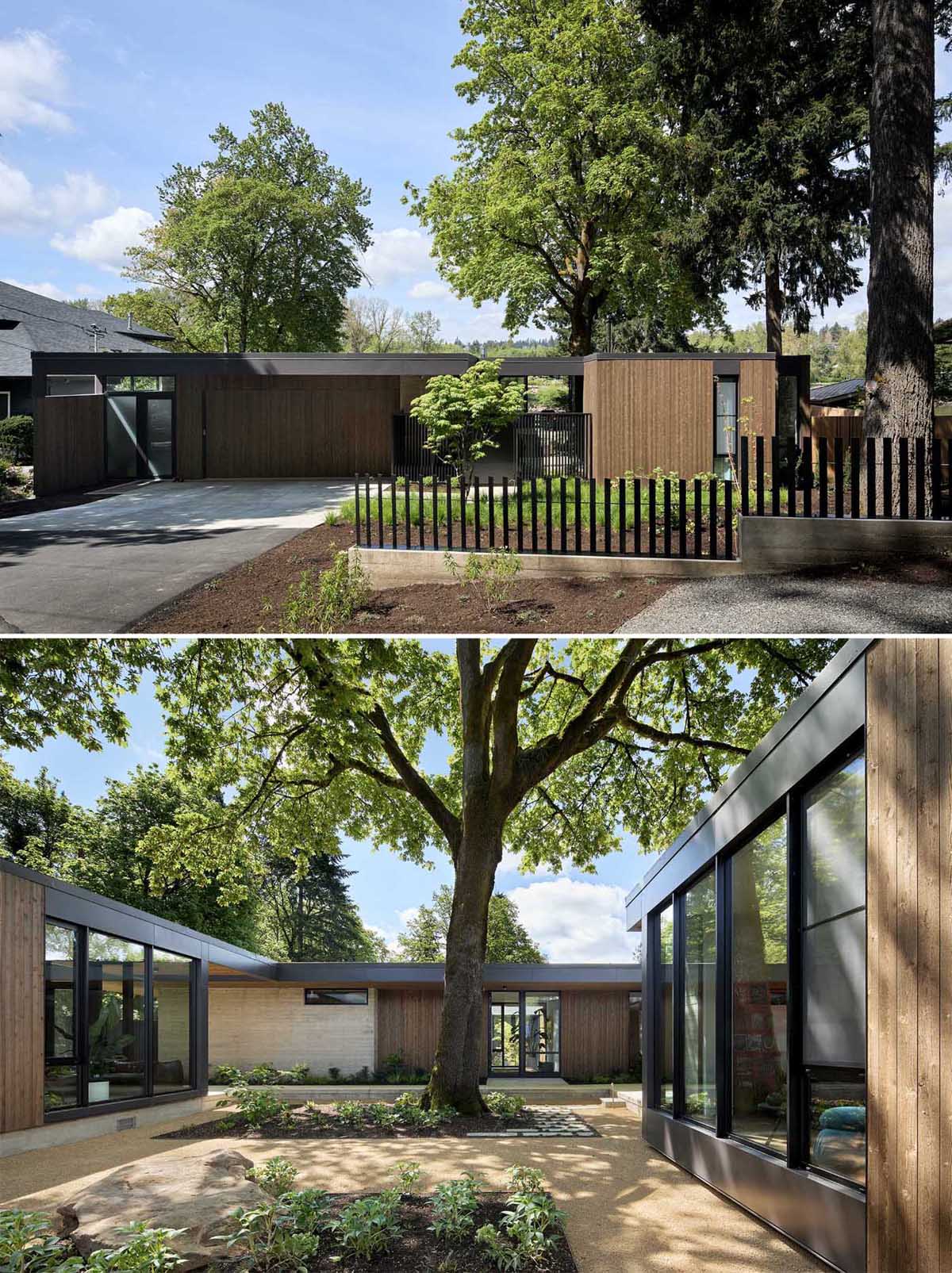 Materials like cedar, aluminum, and board-formed concrete are featured in the home's exterior materials.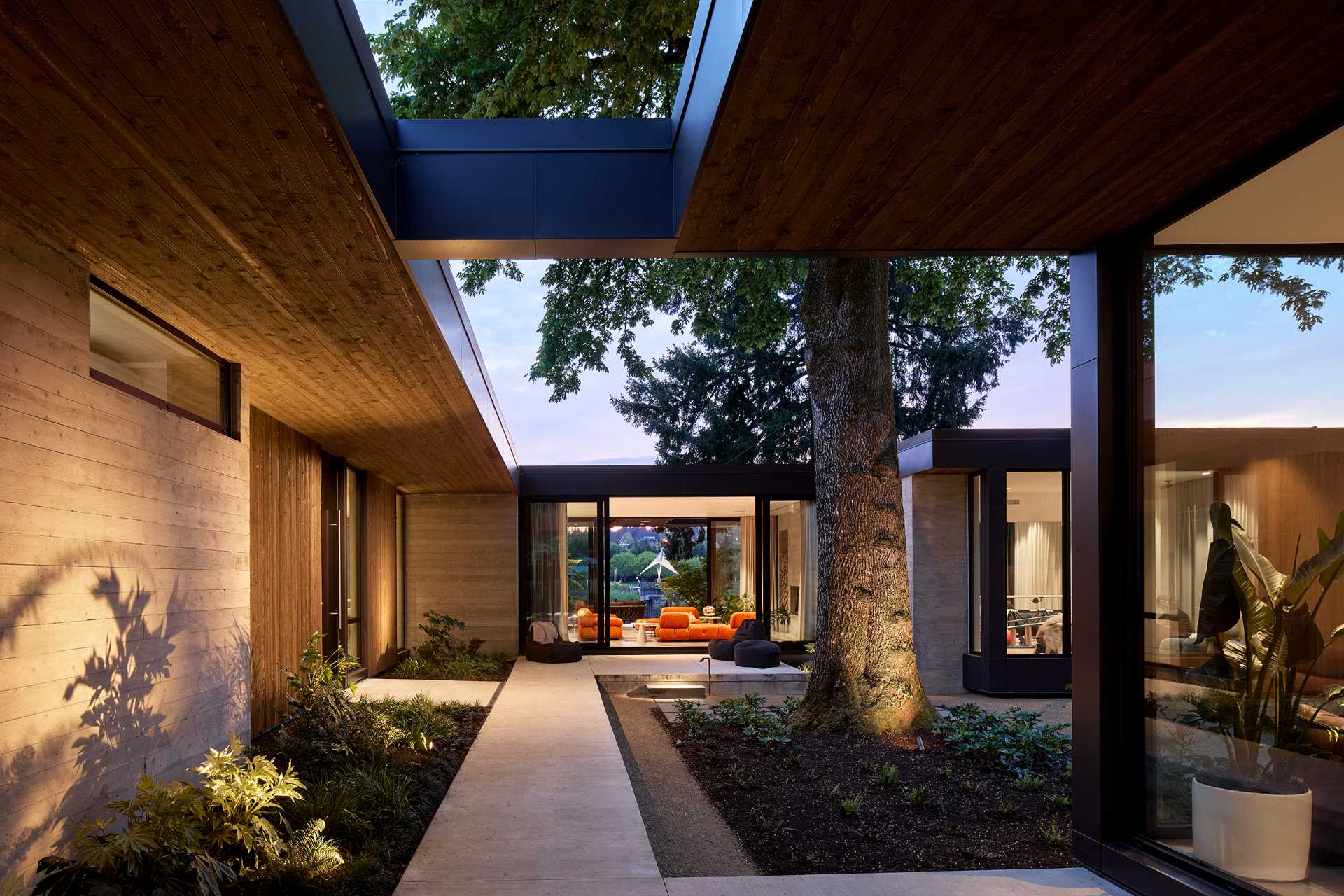 The sweeping panorama view of the river, its wildlife, and the Lake Oswego River Bridge can be enjoyed from an outdoor living area organized around a large wood-burning fireplace. The partially covered patio also includes a lounge area and a dining area, while steps lead down to the backyard.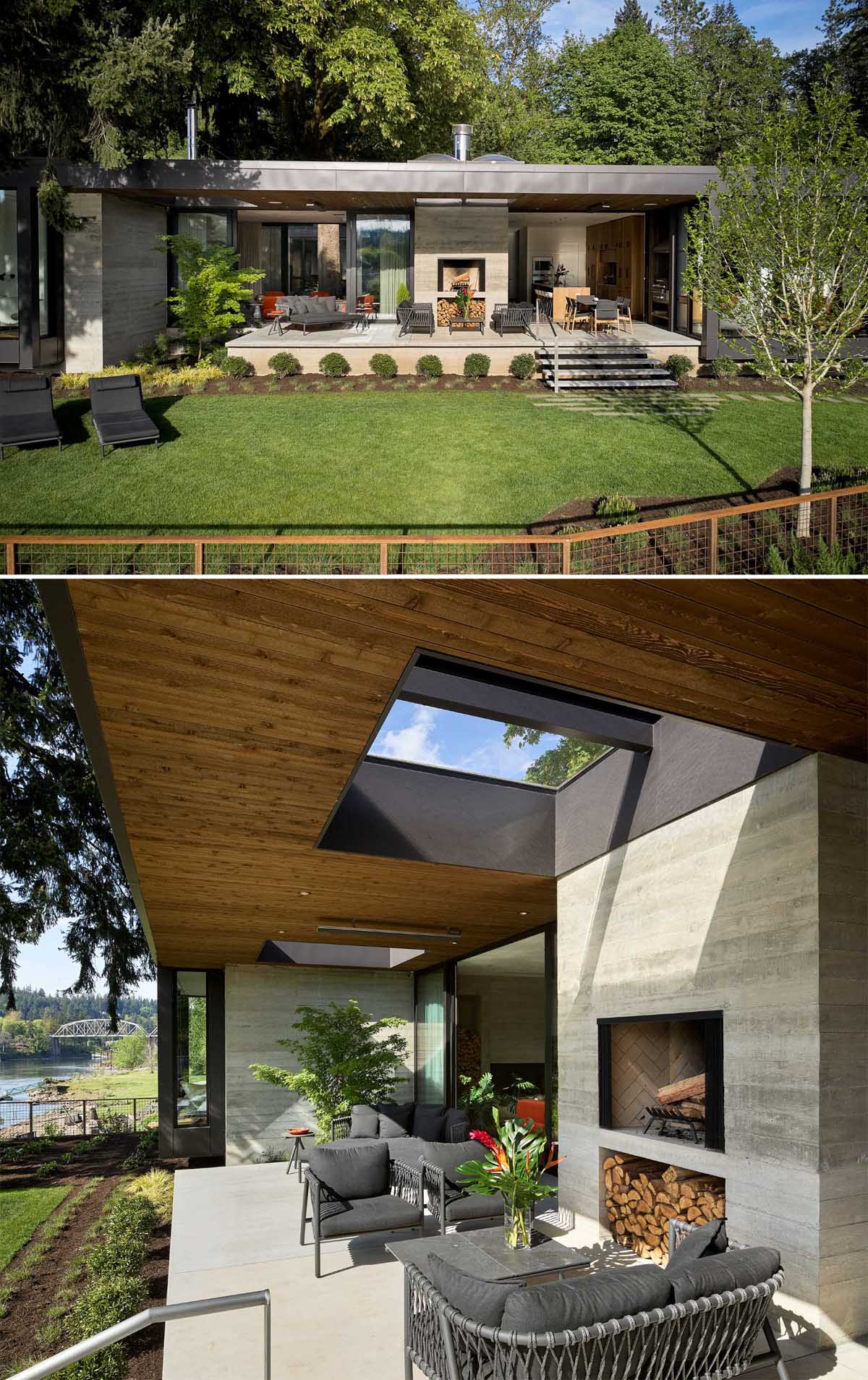 At night, the warm glow of the lights and fireplace create a cozy atmosphere for the outdoor space.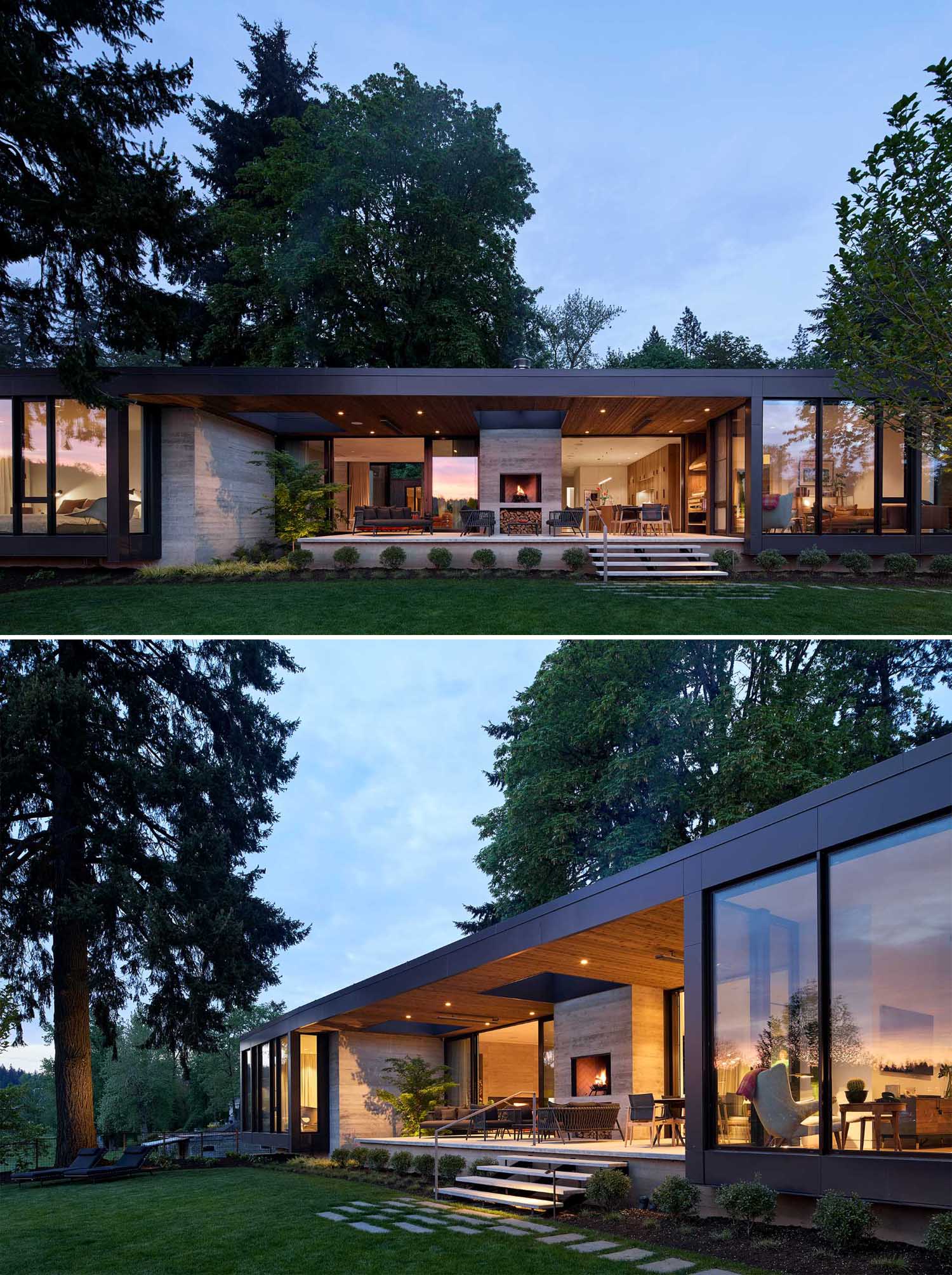 Throughout the interior, the understated but sophisticated material palette includes exposed aggregate concrete floors, built-in fireplaces, chevron-patterned oak floors, and plaster walls.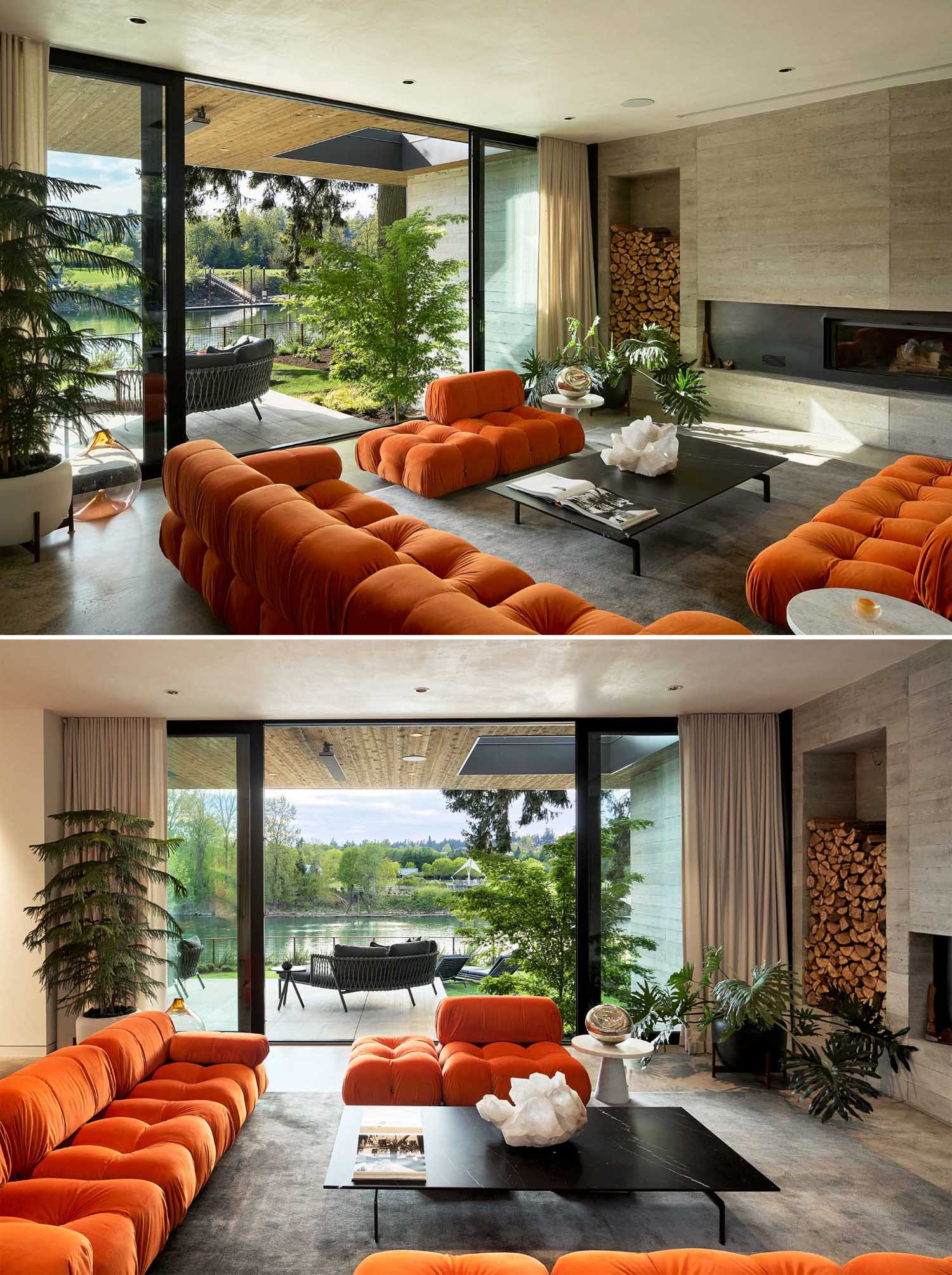 In the living room, bright orange couches face both the fireplace and the river view, as well as being open to the courtyard.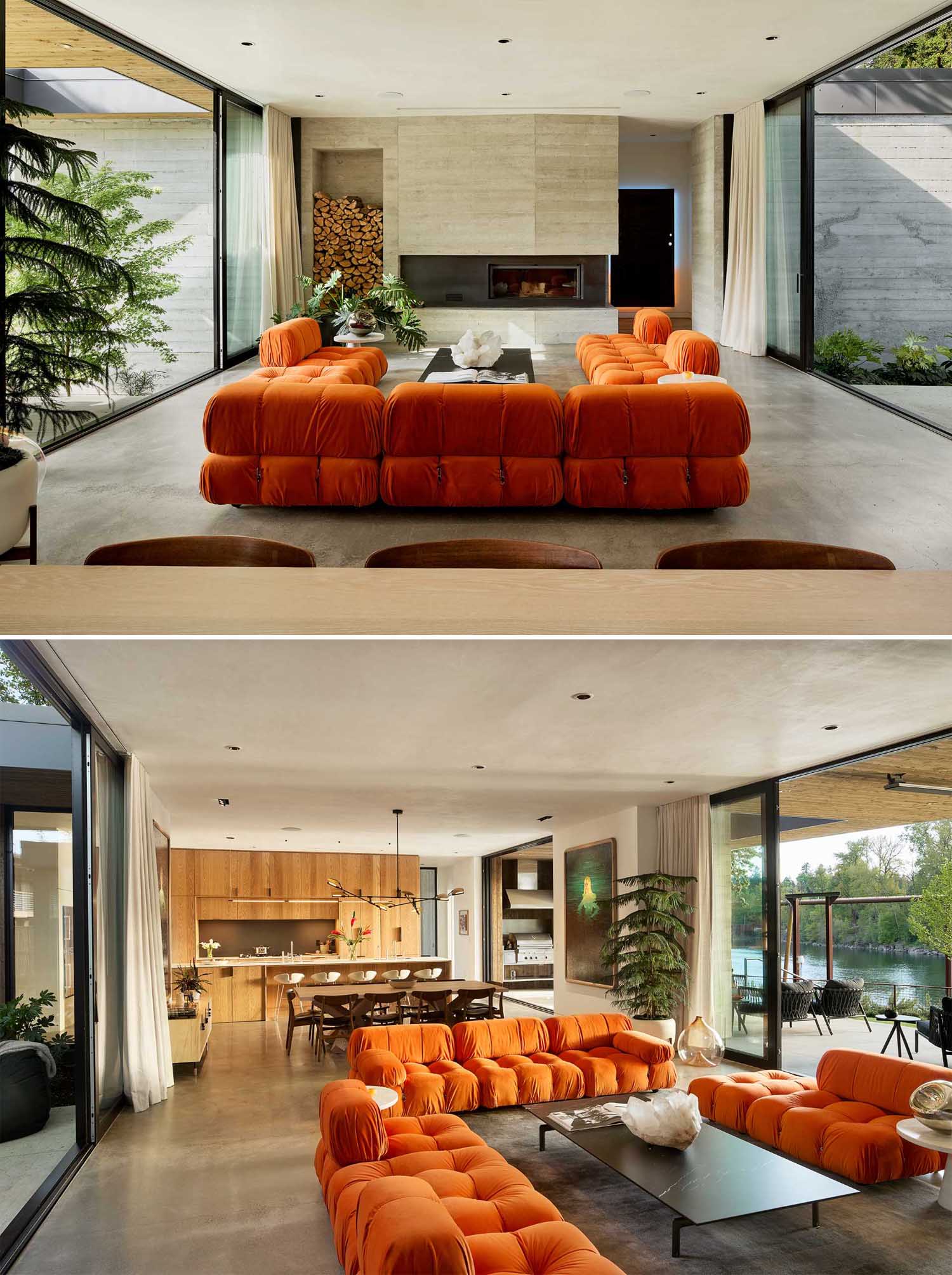 The main open-plan social area has the dining table and chair separating the living room from the kitchen, where rift-sawn white oak cabinetry and Corian countertops are showcased.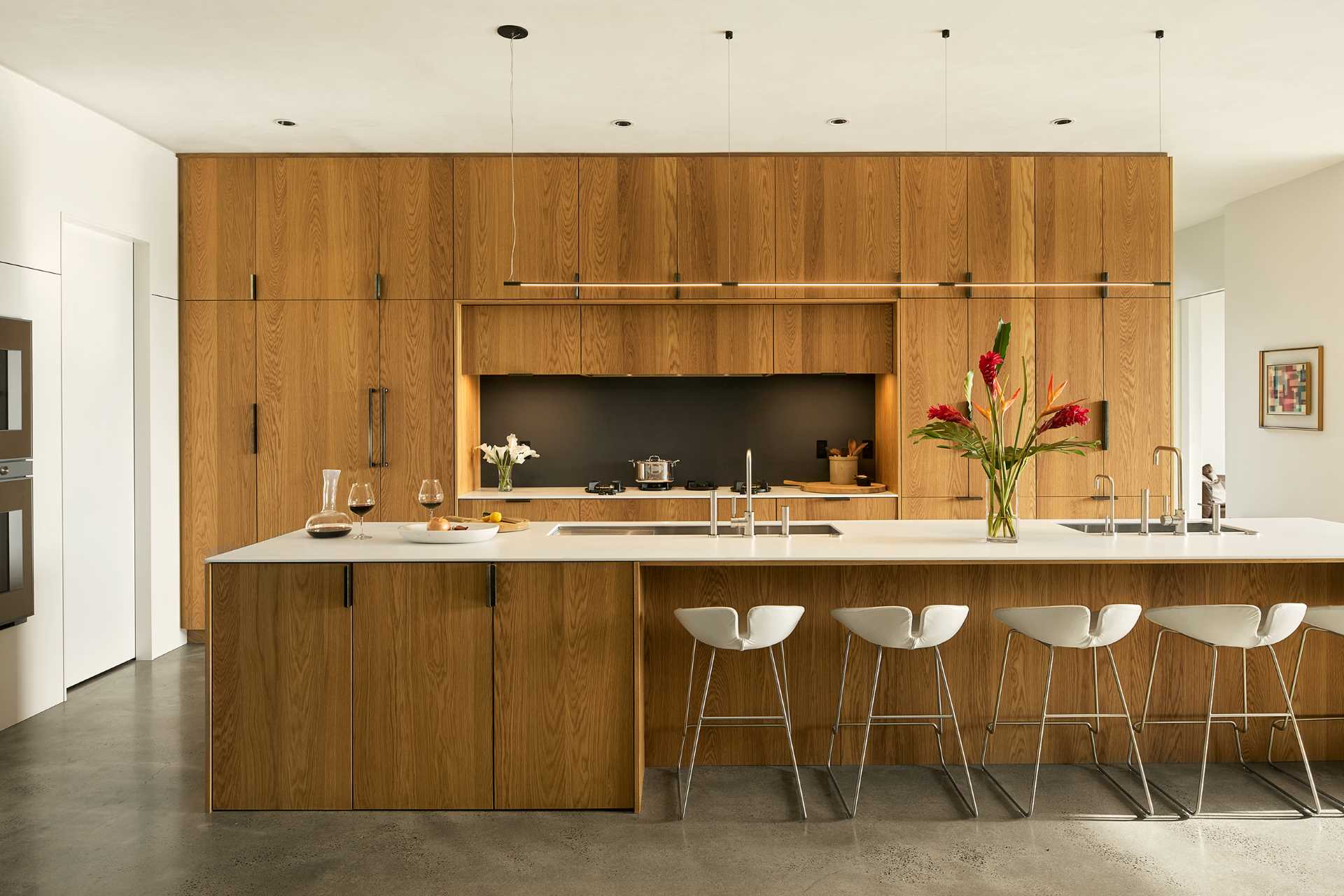 The home has secondary living rooms, like a smaller sitting room, and in the guest house.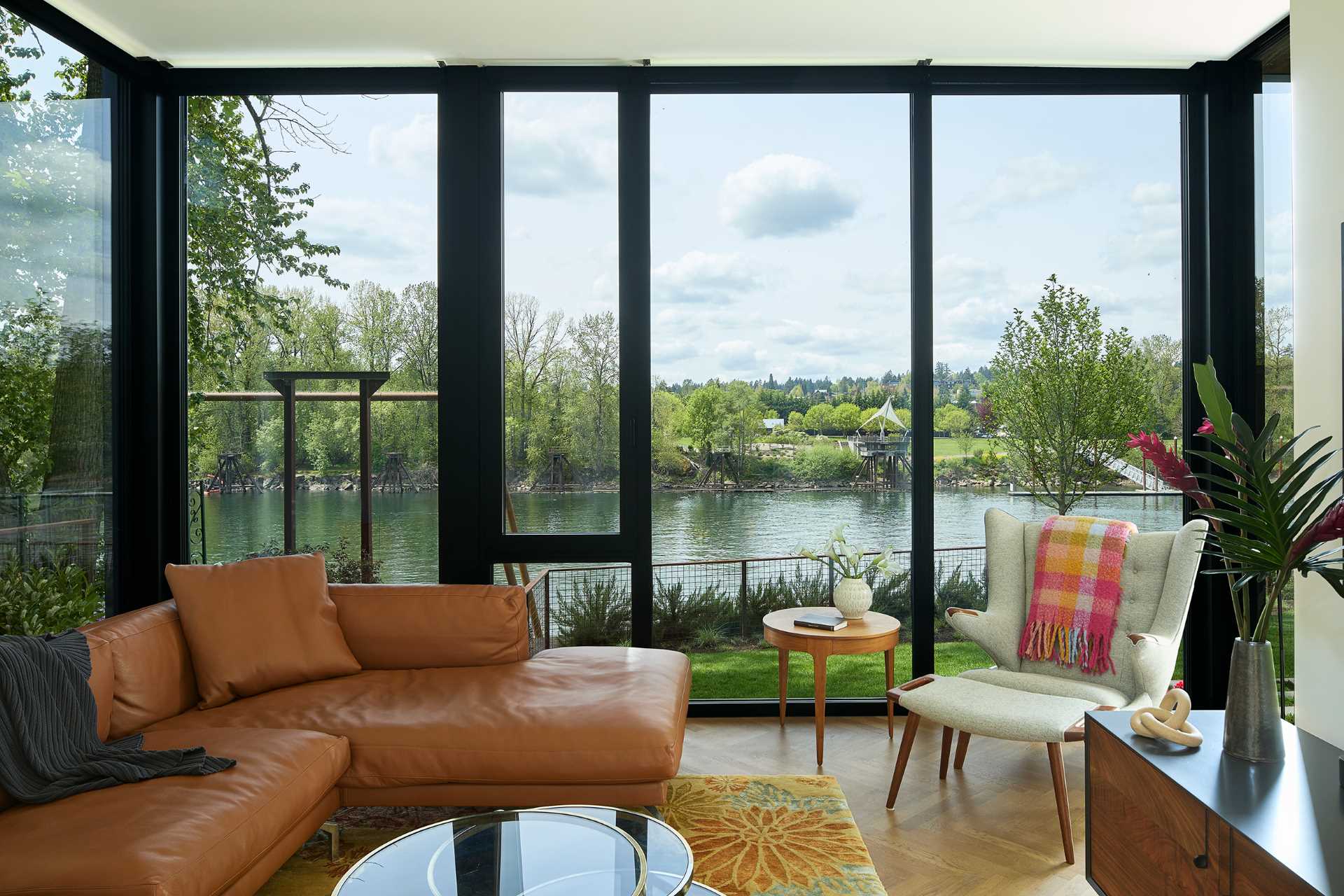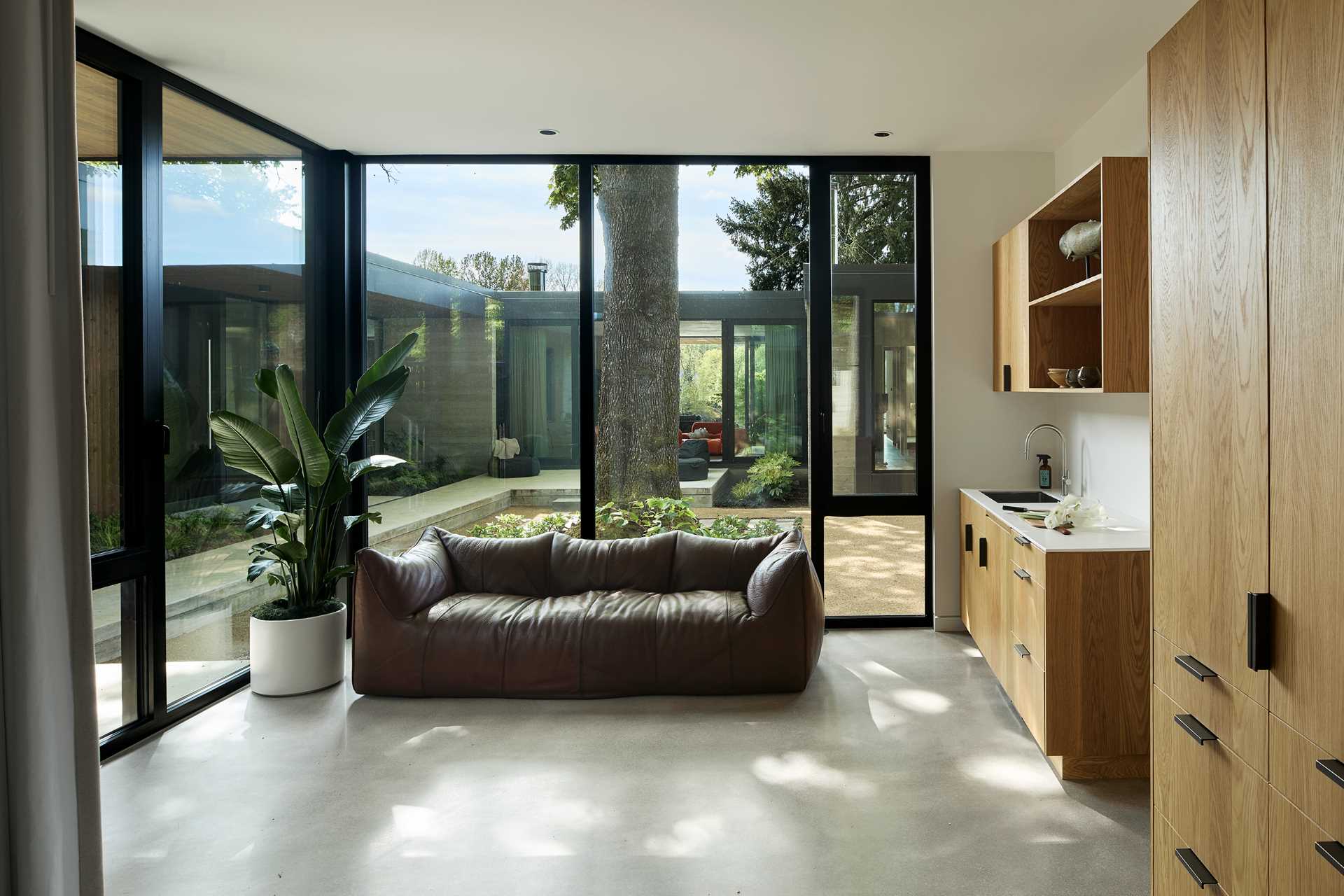 In one of the bedrooms, floor-to-ceiling windows with black frames provide an uninterrupted view of the river.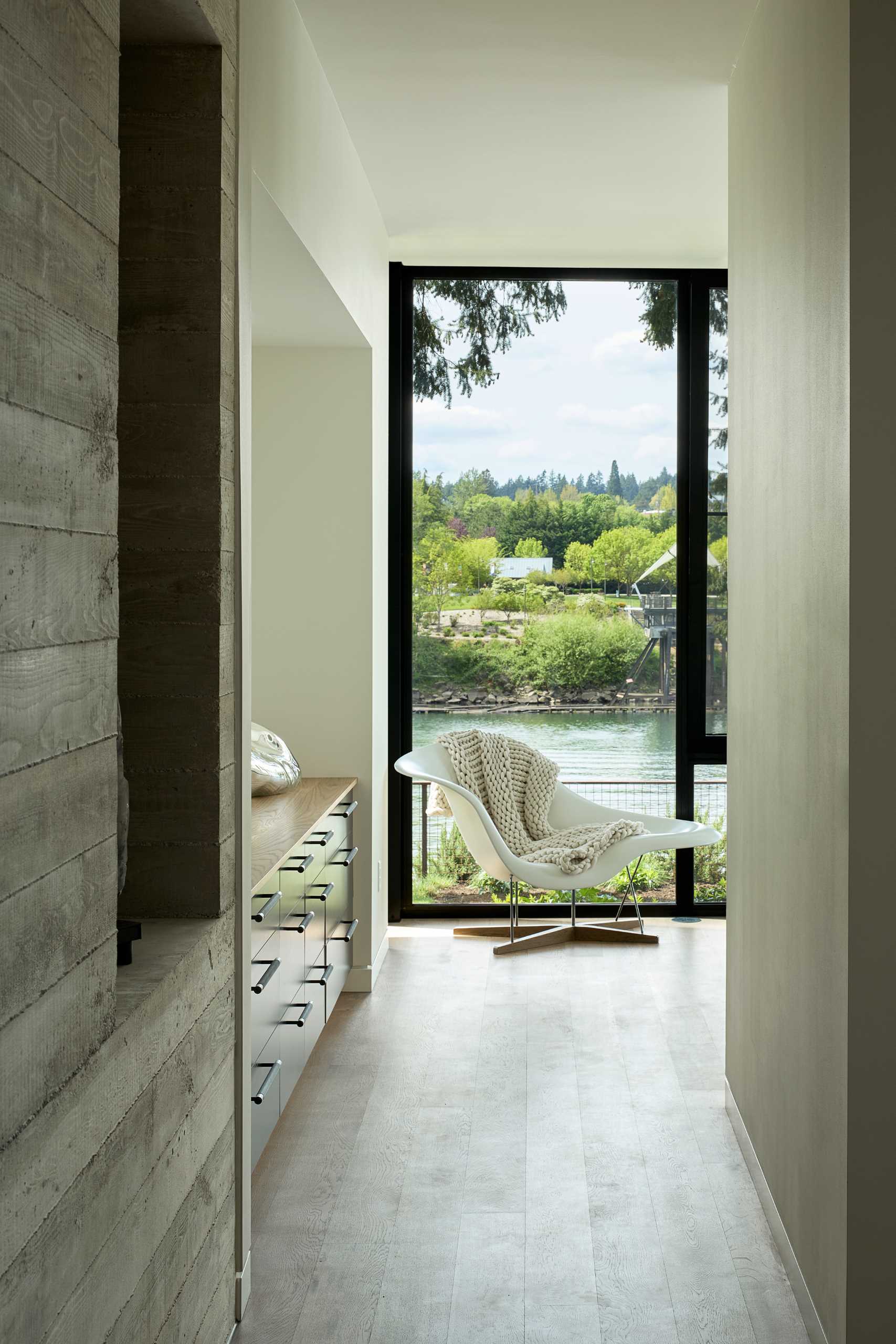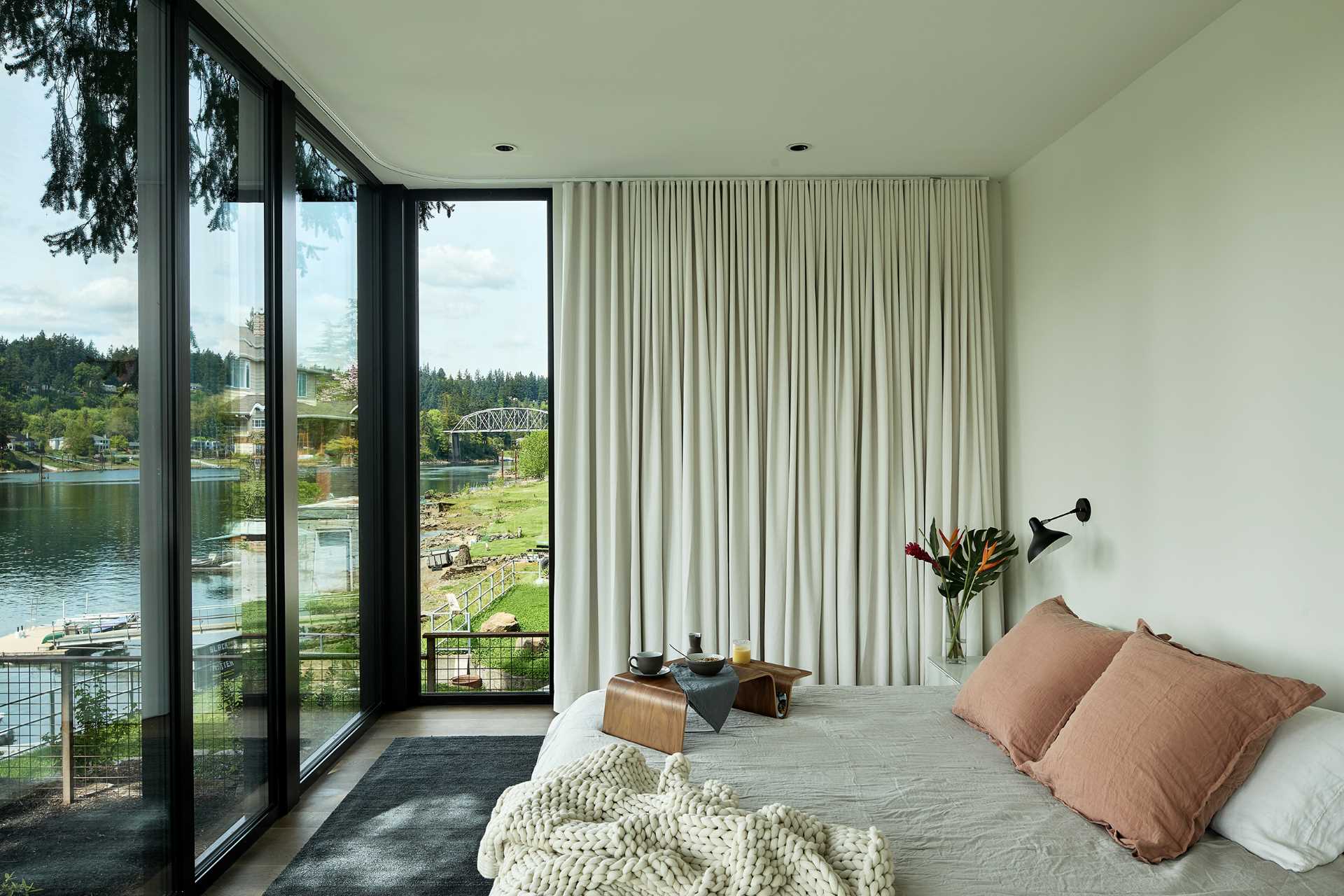 There's also a floor-to-ceiling window in the shower, however, privacy has been created by using a variety of plants.