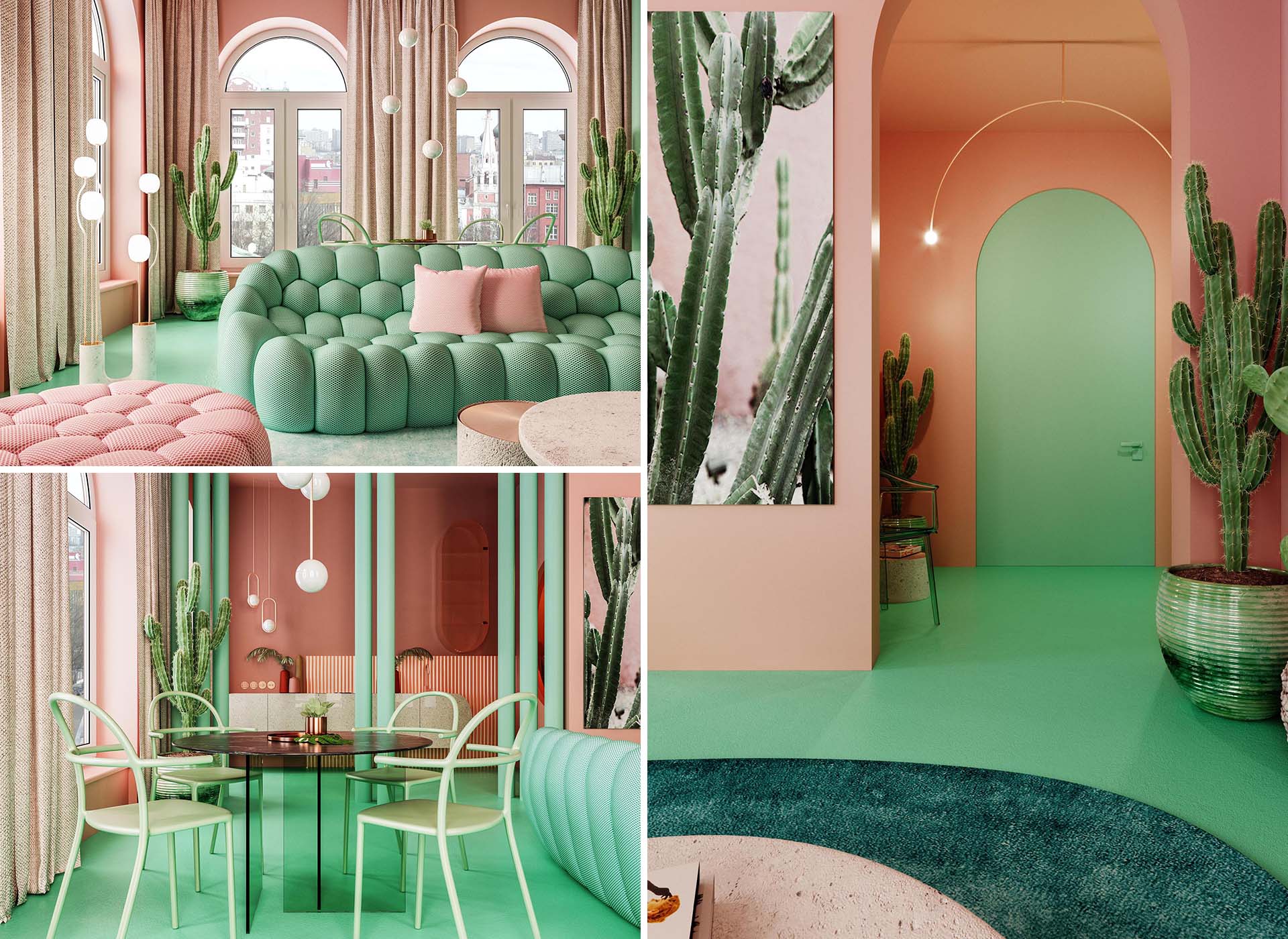 Interior and architecture firm ReutovDesign, has completed a bold and colorful apartment in Manhattan, that includes a palette of pink and green.
Designed for a young couple, the interior was inspired by the traditional architectural elements of Mexico and its bright colors. The interior also aimed to convey the feeling of the southern sun, and includes cacti, chosen for their unique shape.
Let's take a look around…
A green door welcomes visitors to the apartment, and once inside, the color palette is immediately visible, with pink walls and a concrete floor with a bright mint green finish.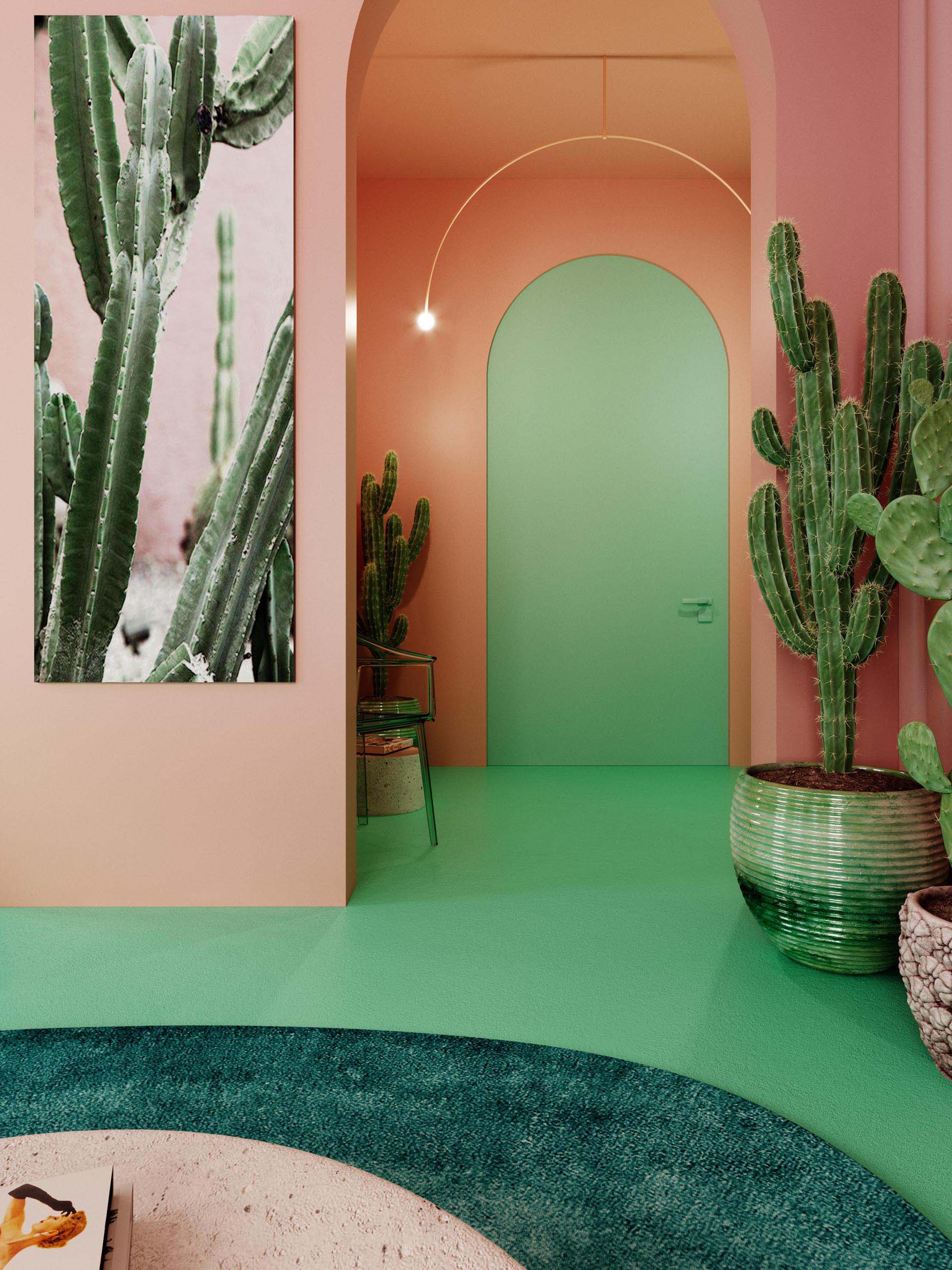 Adjacent to the front door is an entryway that includes a transparent armchair with a green tinge, a large round window with views of the kitchen through orange-tinted plastic, and a potted cactus.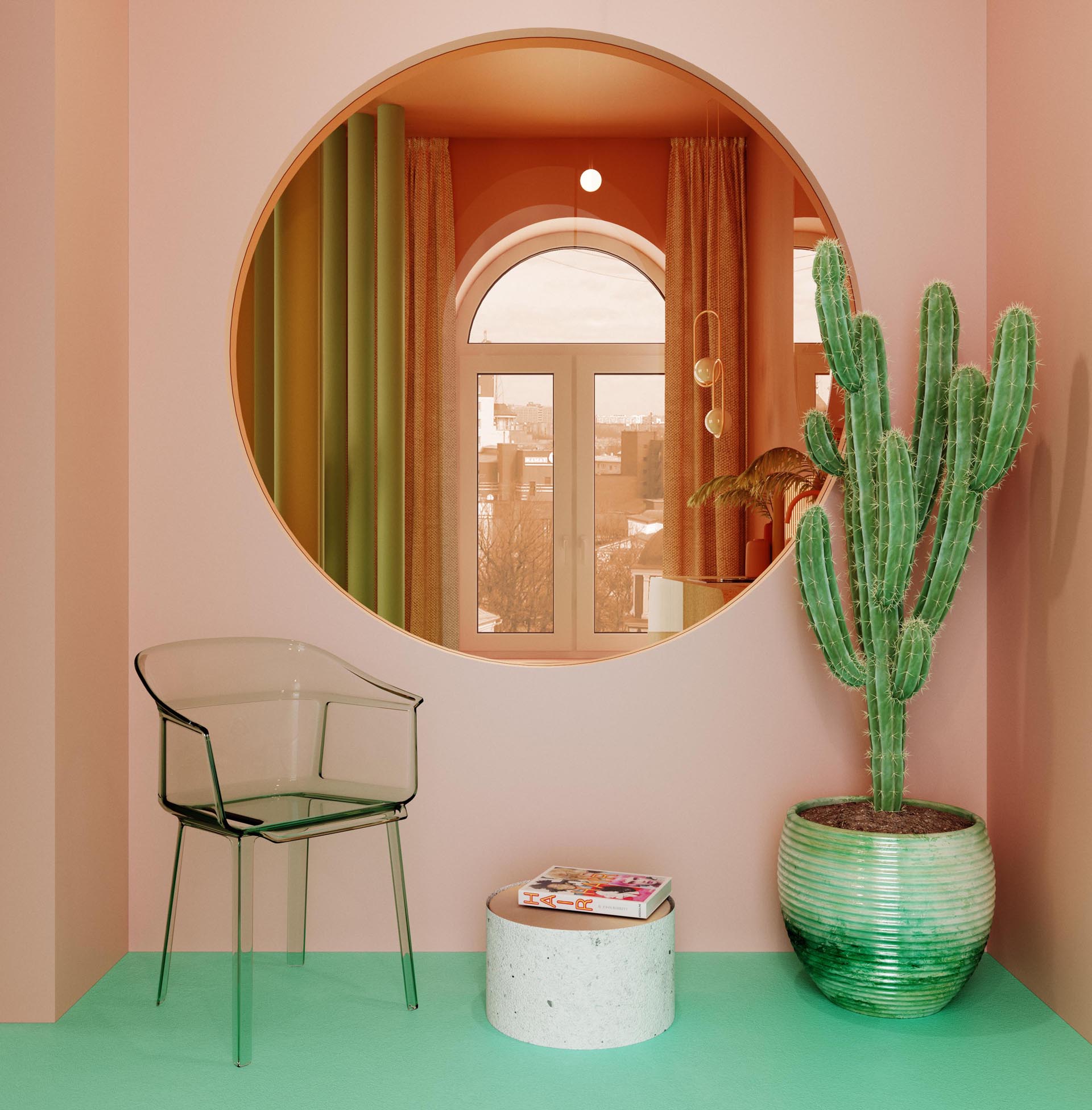 The entryway opens up to the living room, which's defined in the open-plan interior by the large dark green rug. The accent wall behind the TV adds texture to the space and is made from painted polyurethane cylinders. A custom coffee table designed by Dmitry Reutov is made from concrete and copper.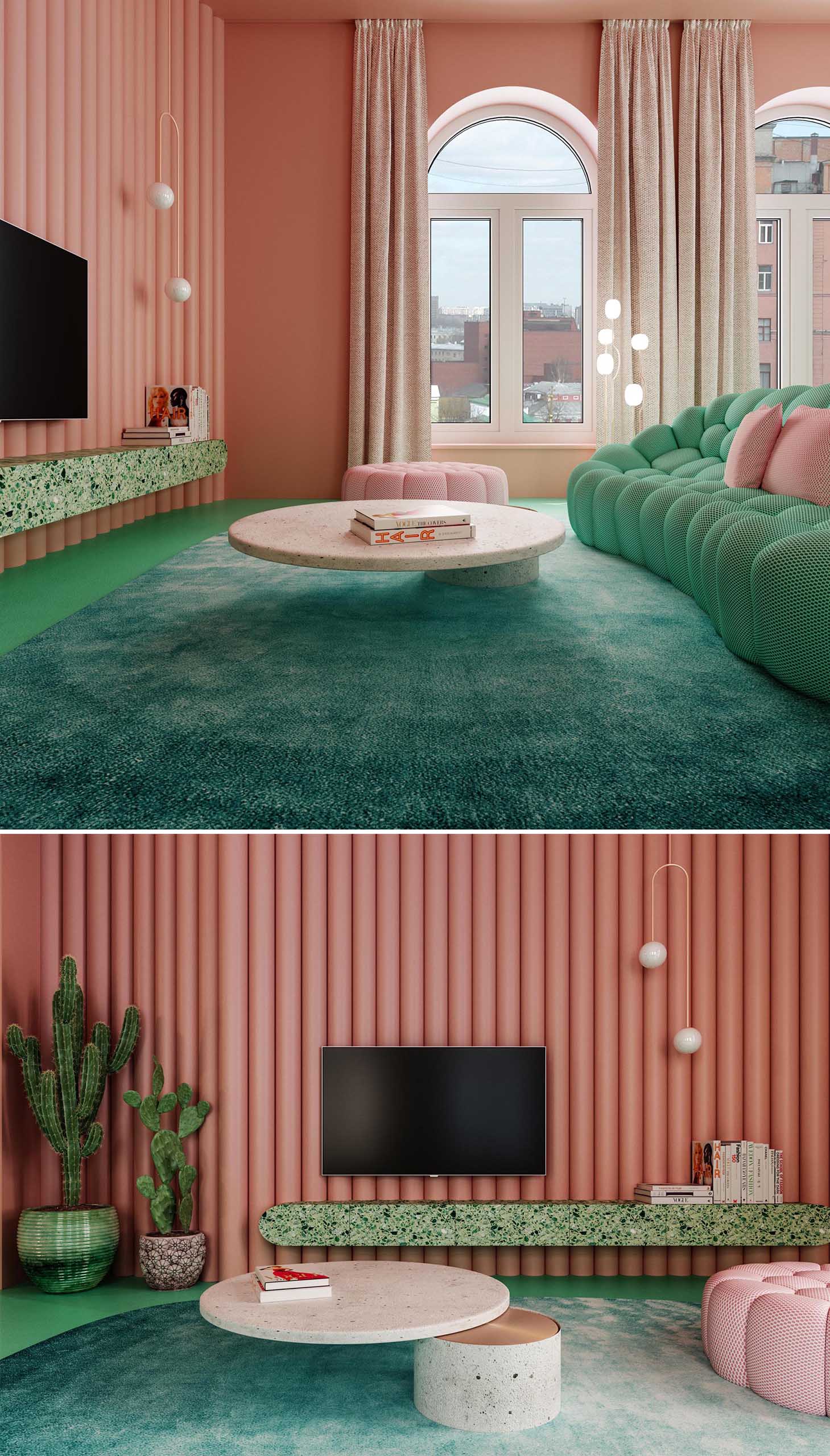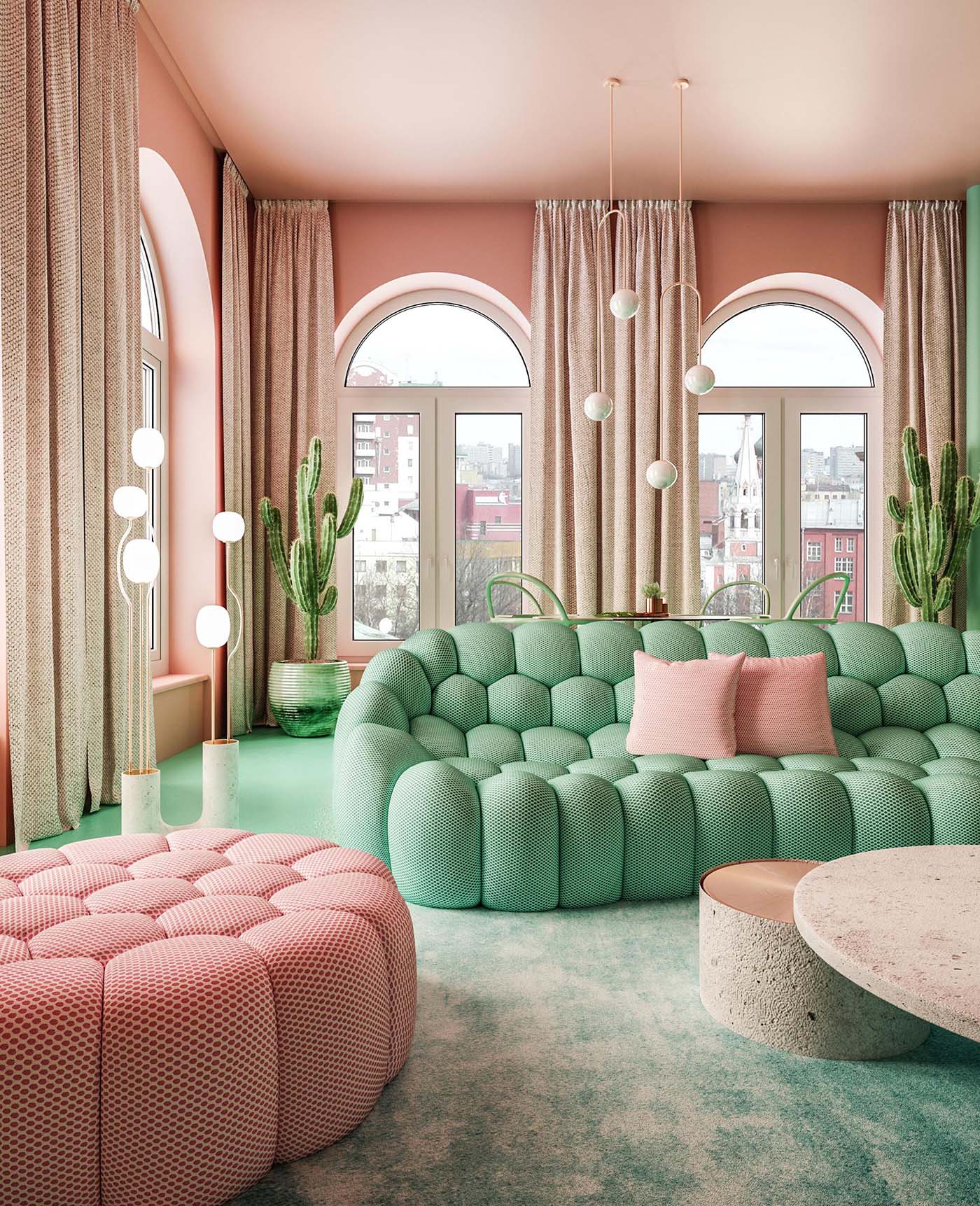 Behind the living room is the dining area, which features a custom-designed dining table with a marble top and glass base. Floor-to-ceiling curtains, green columns, and pendant lights draw the eye upwards to the high ceilings.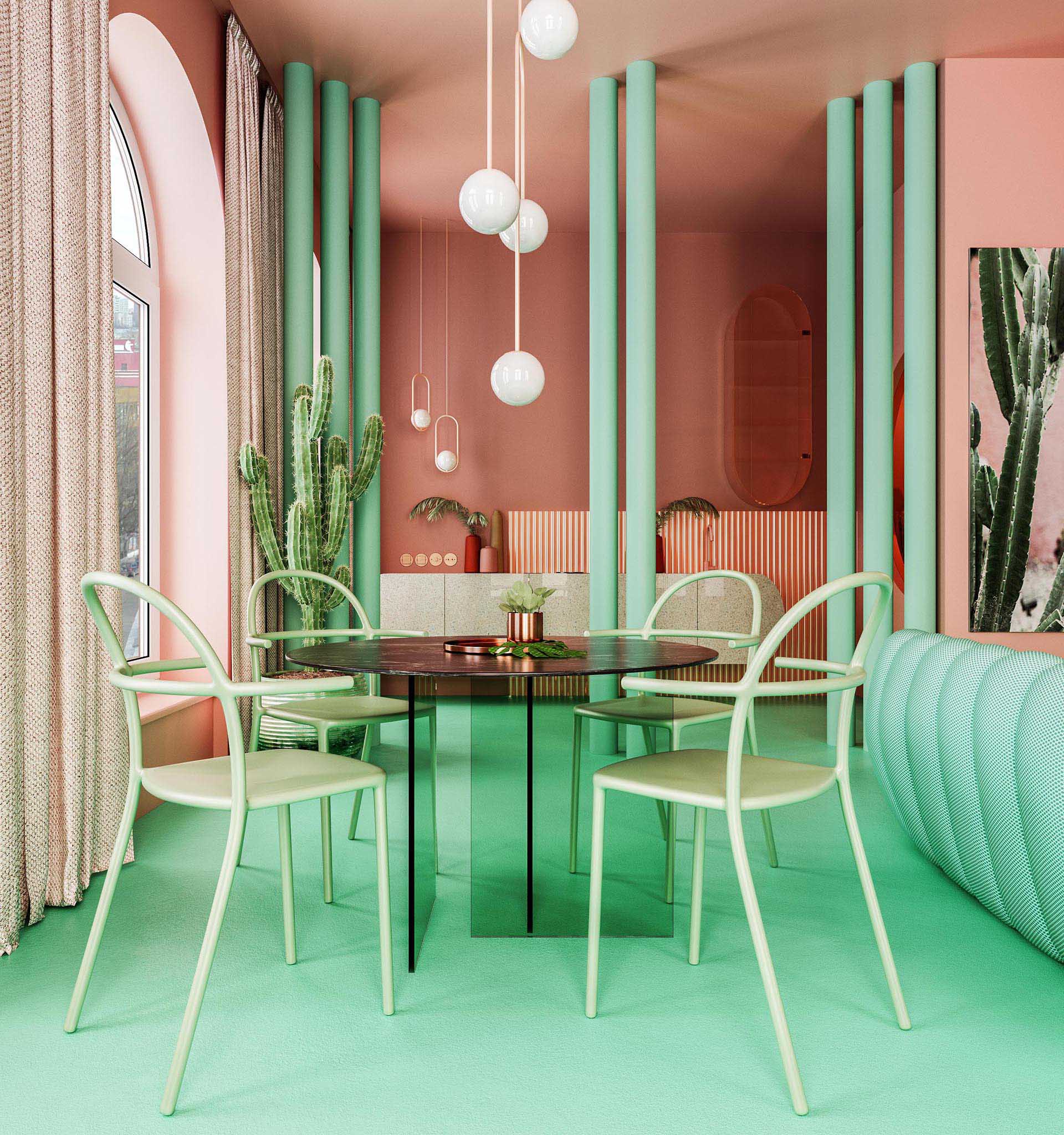 The dining room has views of the kitchen, which includes materials such as terrazzo and plastic, and has floating cabinets. The metal backsplash, which is coated with copper, protects the wall and acts as a decorative function.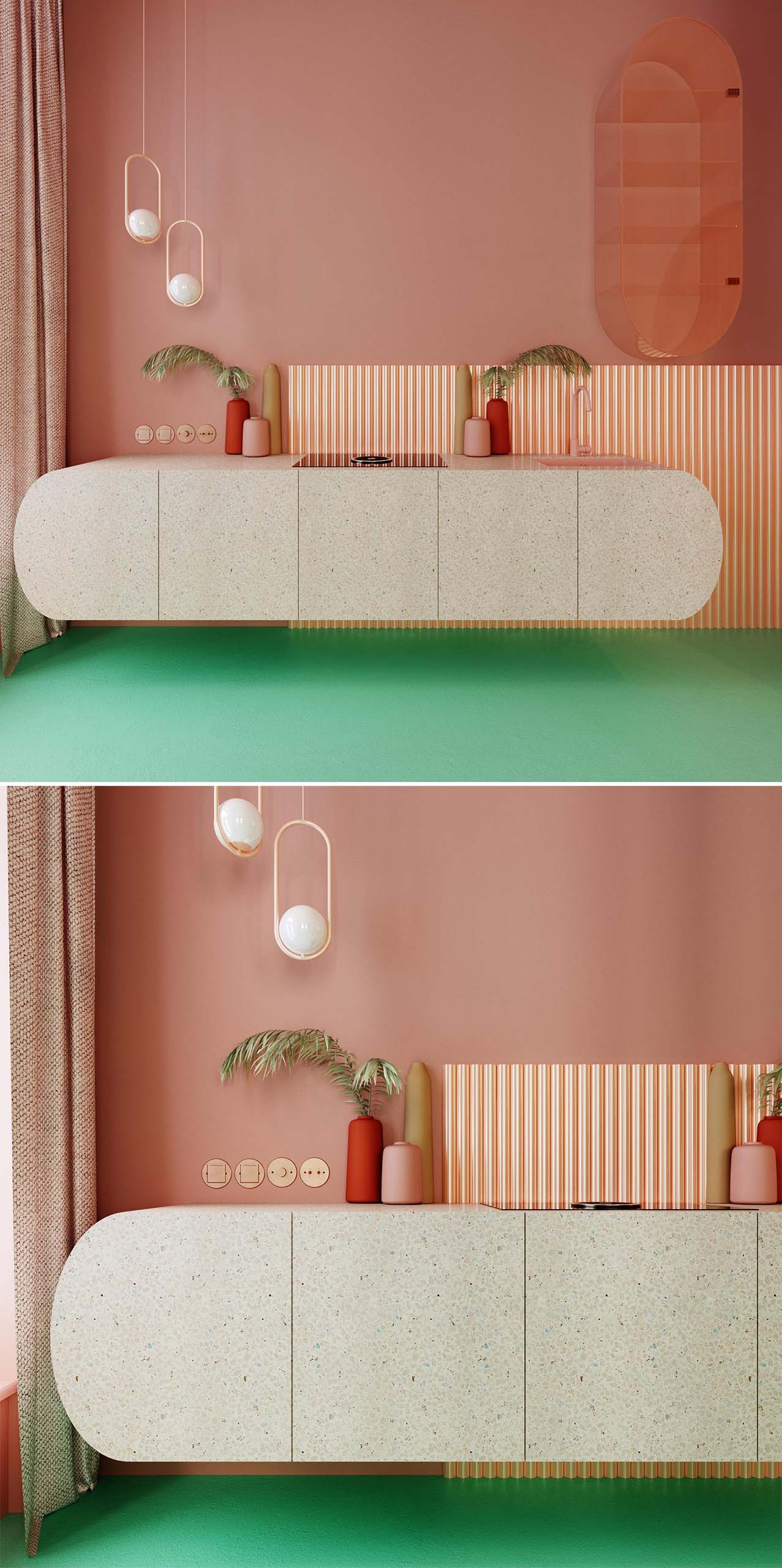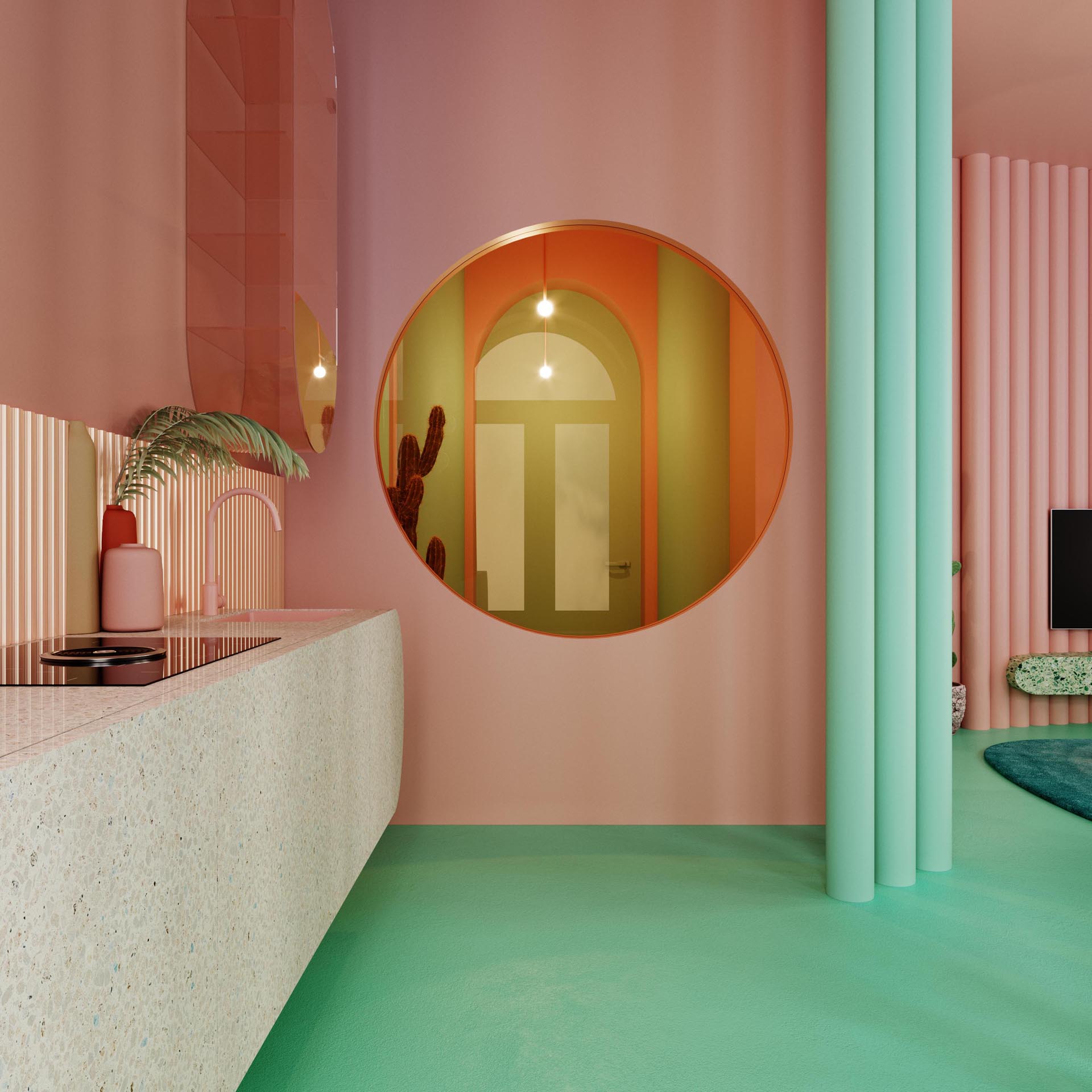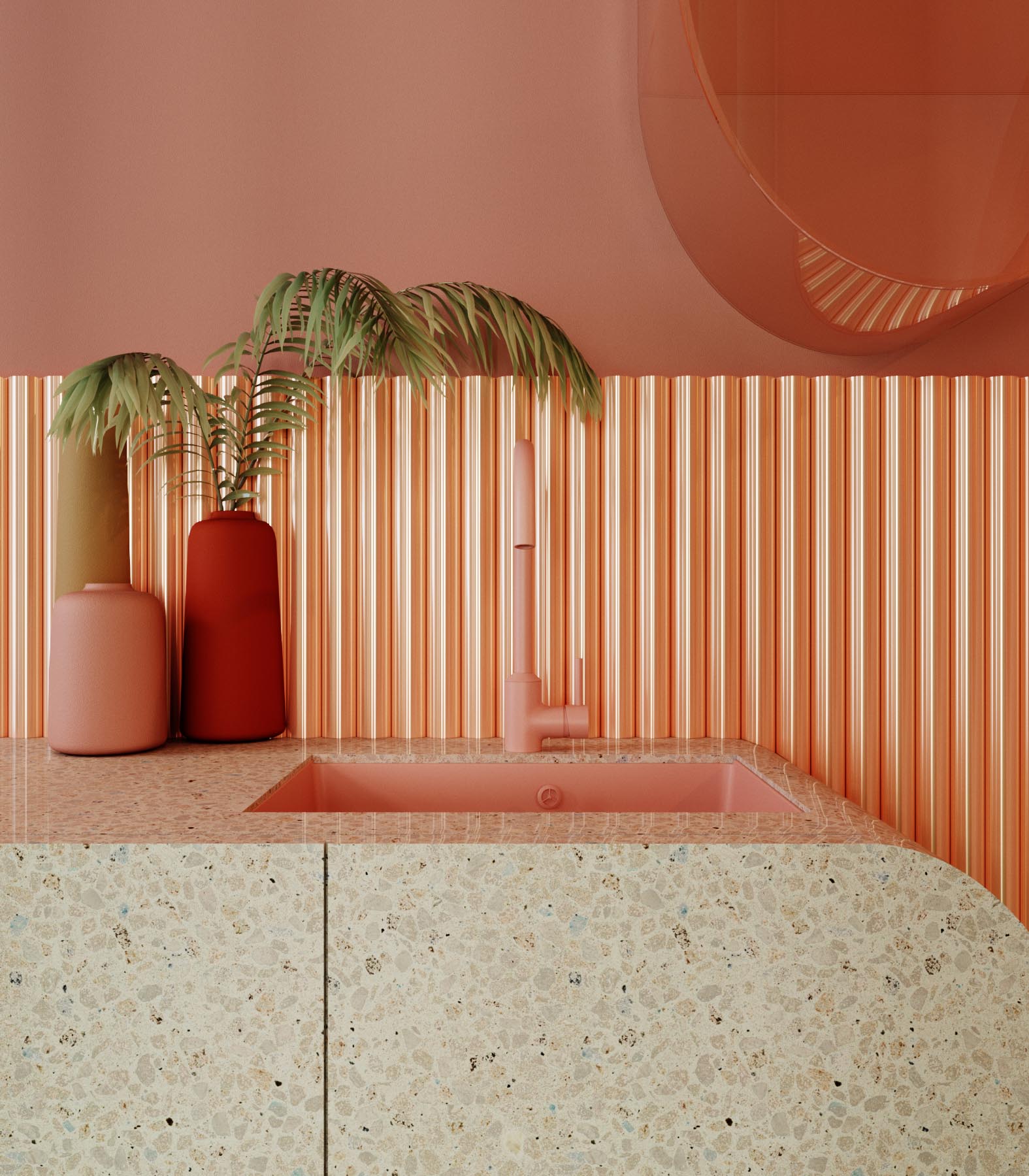 In the bedroom, the bed frame is made from old timber, the pendant lamp is made from pink clay, while a small closet is located behind the green doors. Behind the bed is a shelving unit that resembles steps, and was constructed using building blocks covered with plaster, imitating the plaster which can be found in Mexico.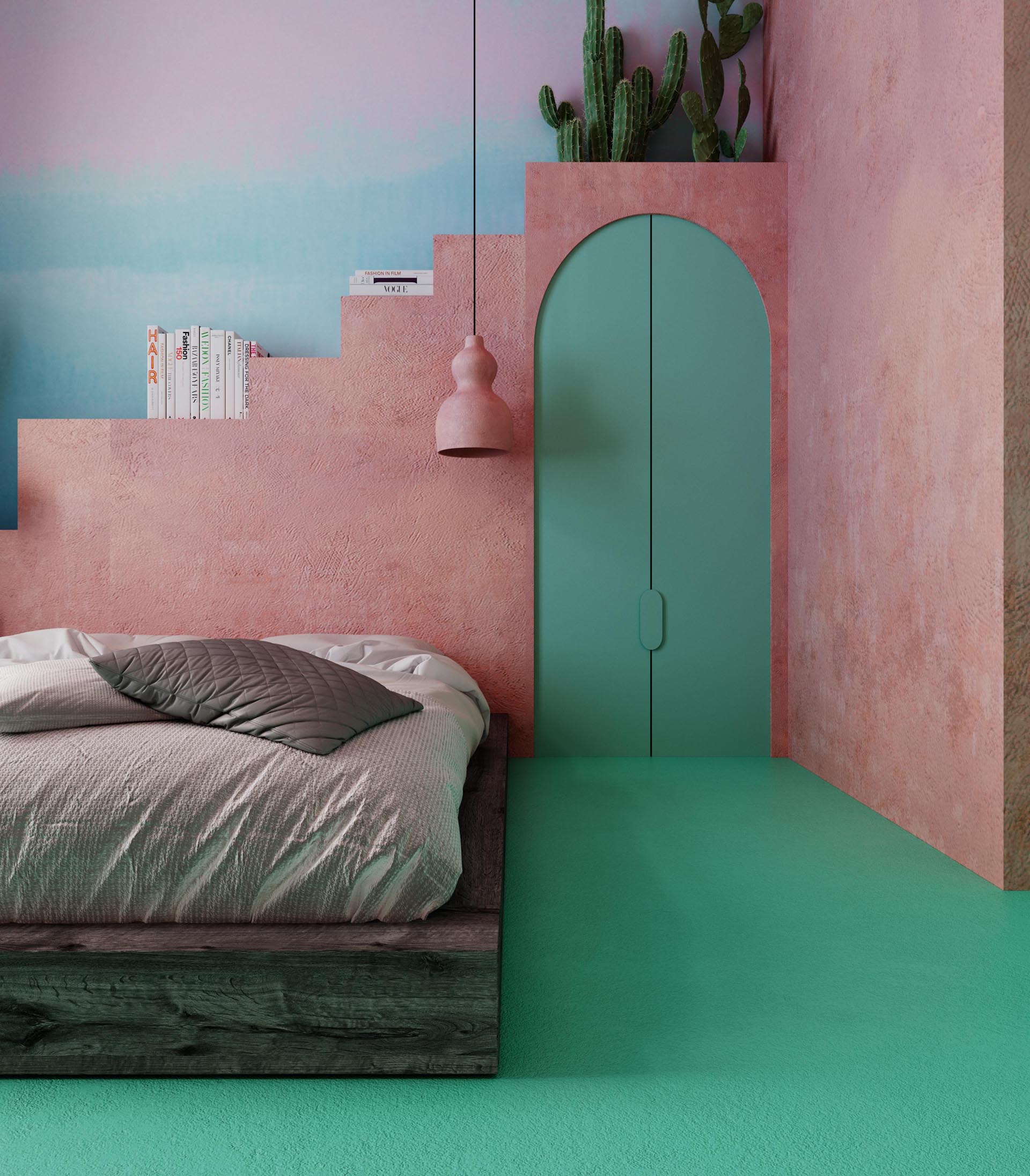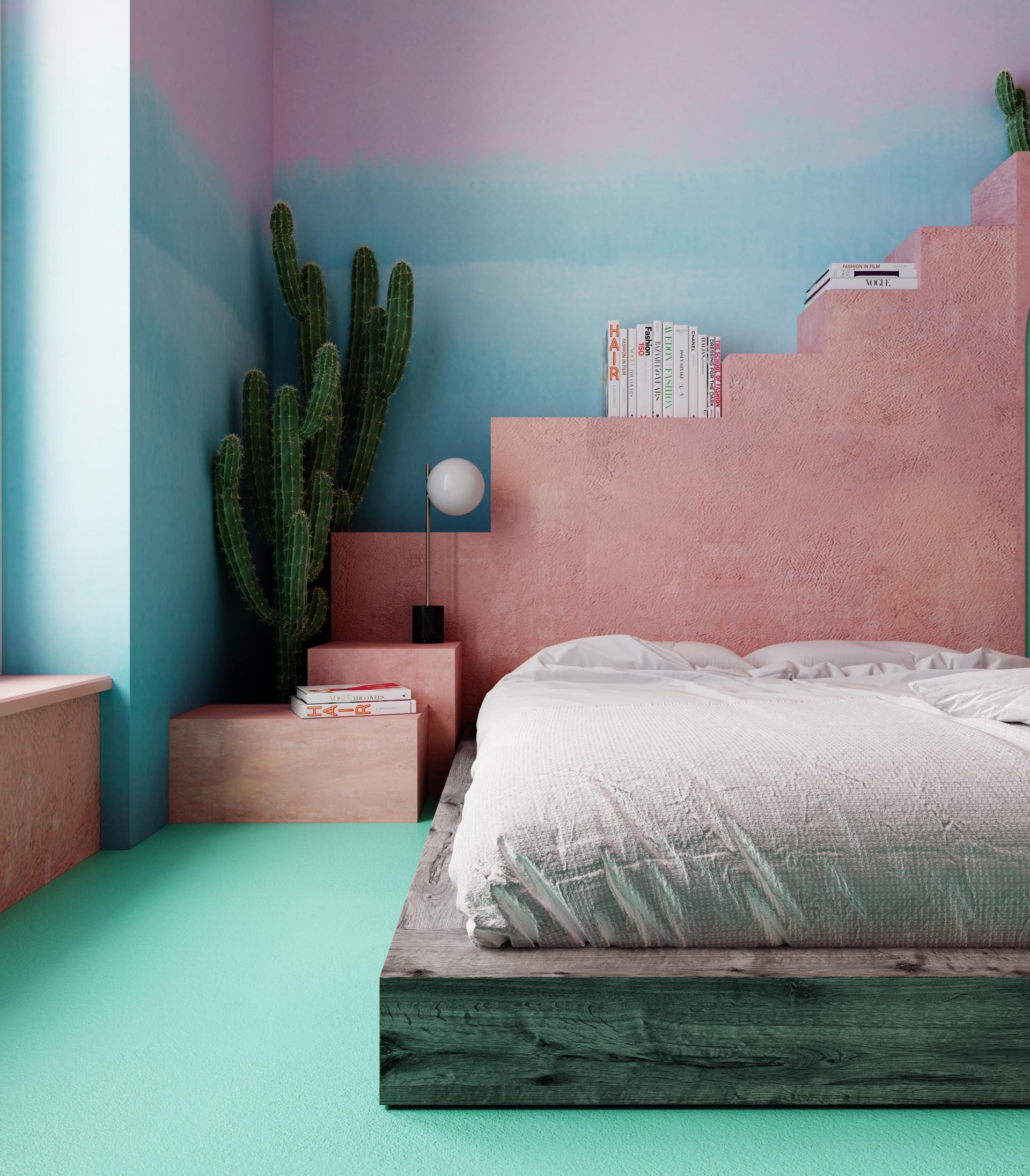 The monochromatic bathroom showcases a handmade wallpaper from Callico Wallpaper, that's designed for wet areas, while the marble and copper sink has a concrete base to match the mint-colored concrete floor. On the wall, there's a mirror with an amber frame from Kartell by Laufen, and hanging from the ceiling is a pendant light from Michael Anastassiades.