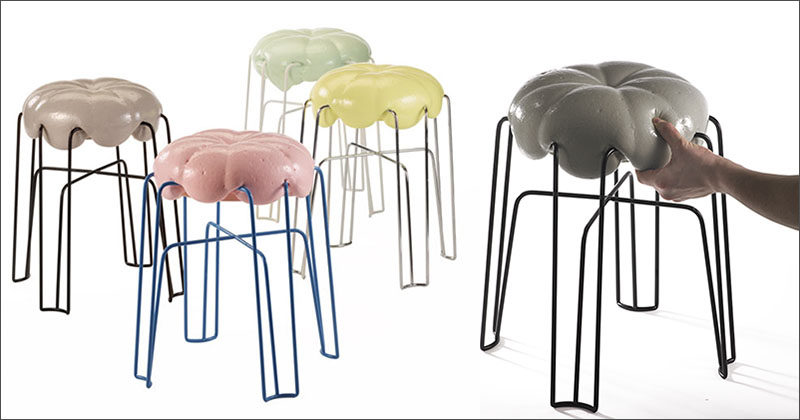 Inspired by the value and power of play, German product designer Paul Ketz has created Marshmallow – a steel framed stool covered with a soft foam seat that mimics the look of fluffy marshmallow creme.
To create the stools, foam is injected from the bottom of the steel wired frame and allowed to expand freely upwards and over the edges to create a one of a kind seat.
---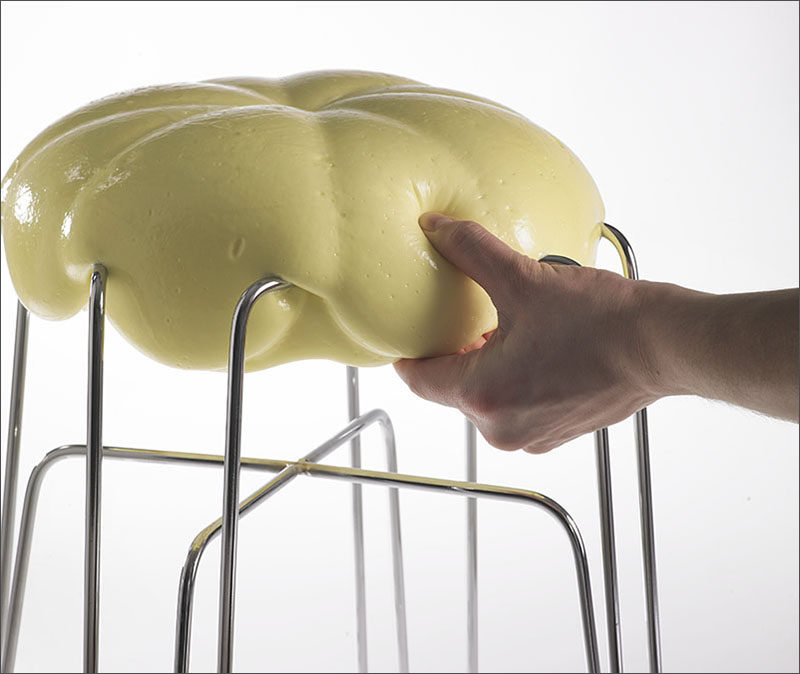 ---
Each stool is made without the use of a mold meaning that each seat is completely unique.
---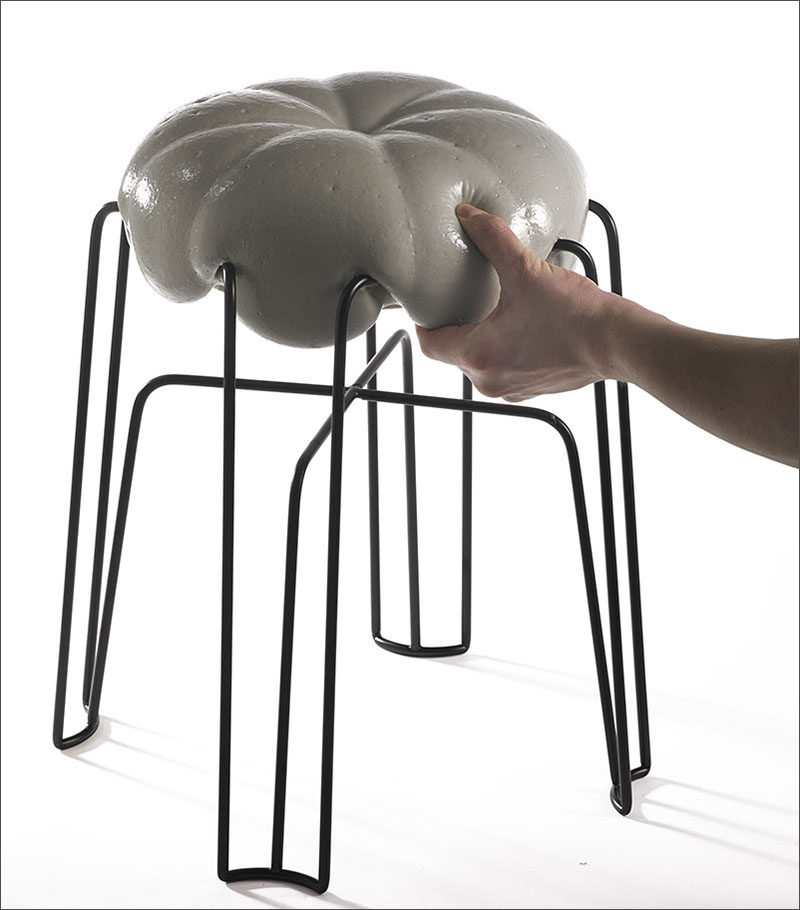 ---
The firm but flexible nature of the foam makes it a comfortable seat that you'll likely want to squeeze more than you'll want to sit on it.
---