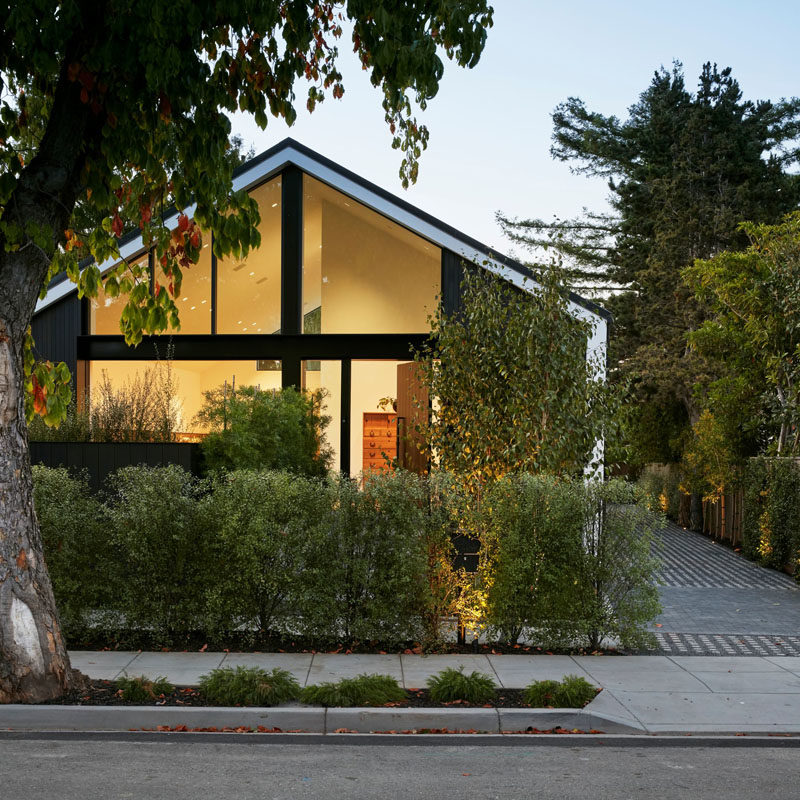 San Francisco based MAK Studio has designed a new house in Burlingame, California, that features distinct lines and dark accents topped by a peaked roof.
Minimalist concrete stairs lead from the sidewalk up to the front door.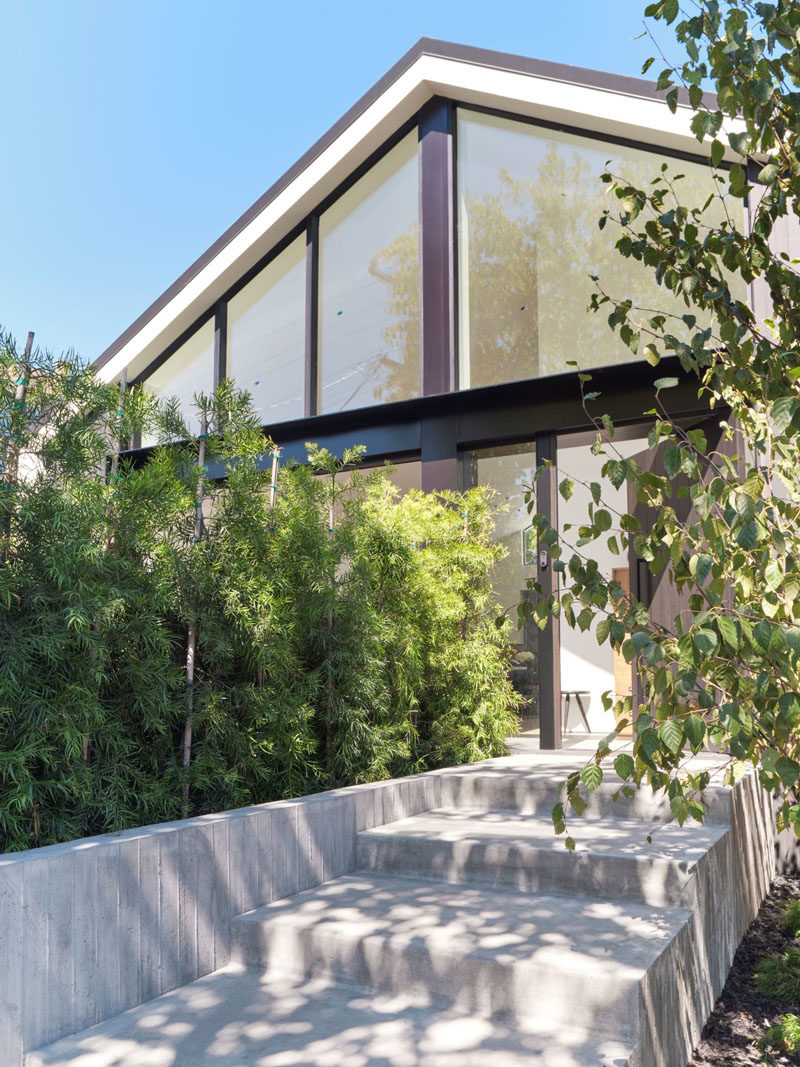 ---
A pivoting dark wood front door welcomes visitors to the home.
---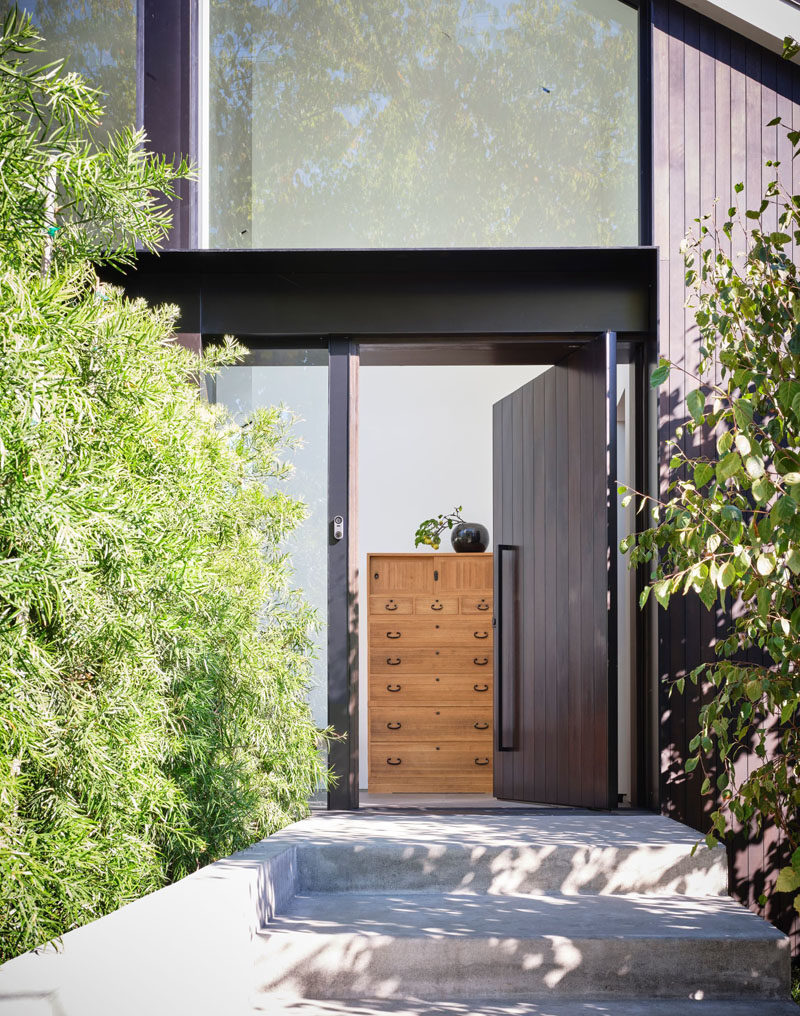 ---
Inside the front door is a foyer with high ceilings and grey tiles.
---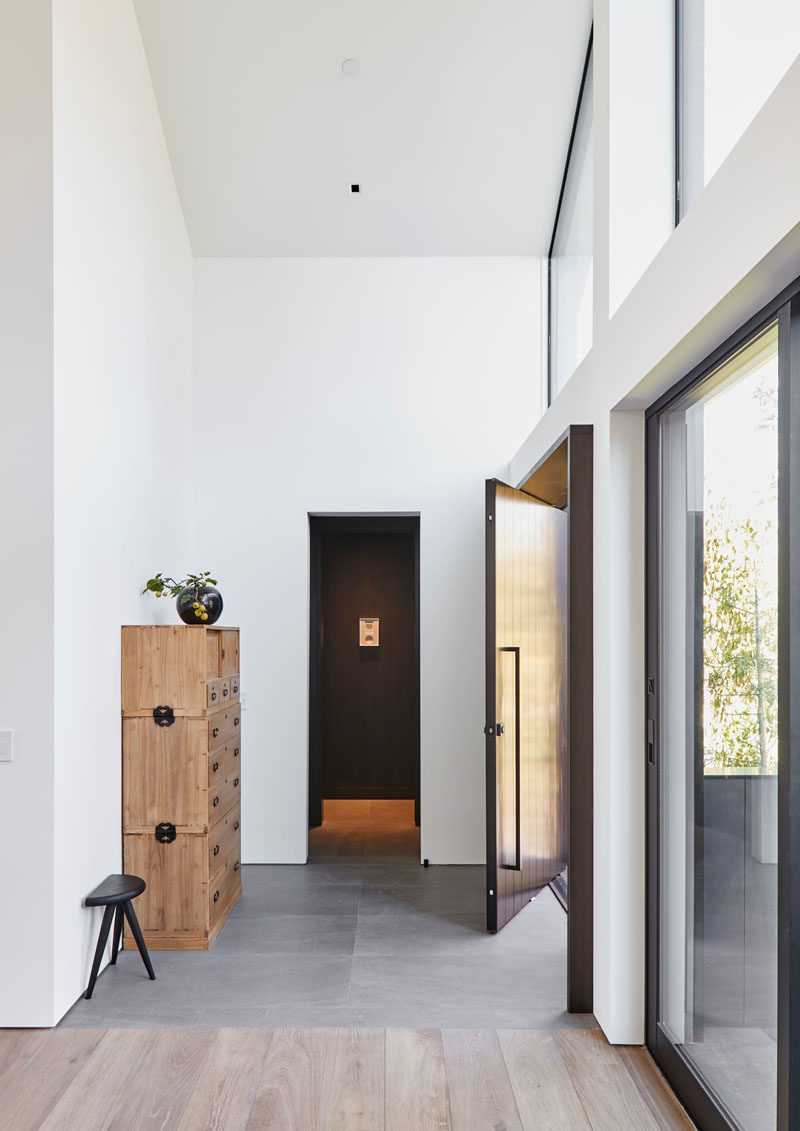 ---
The foyer leads to the living room, where sliding glass doors open to a private courtyard at the front of the home.
---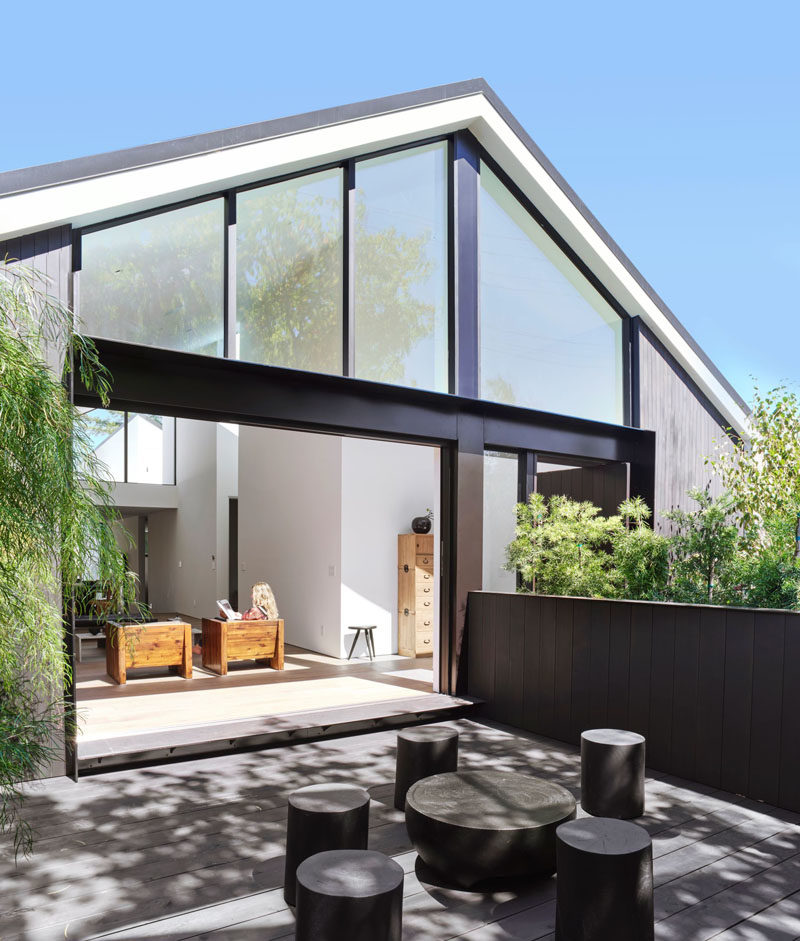 ---
Inside, the interior is bright and lofty, with white walls, an open floor plan, and a wood panel that lines the length of the room.
---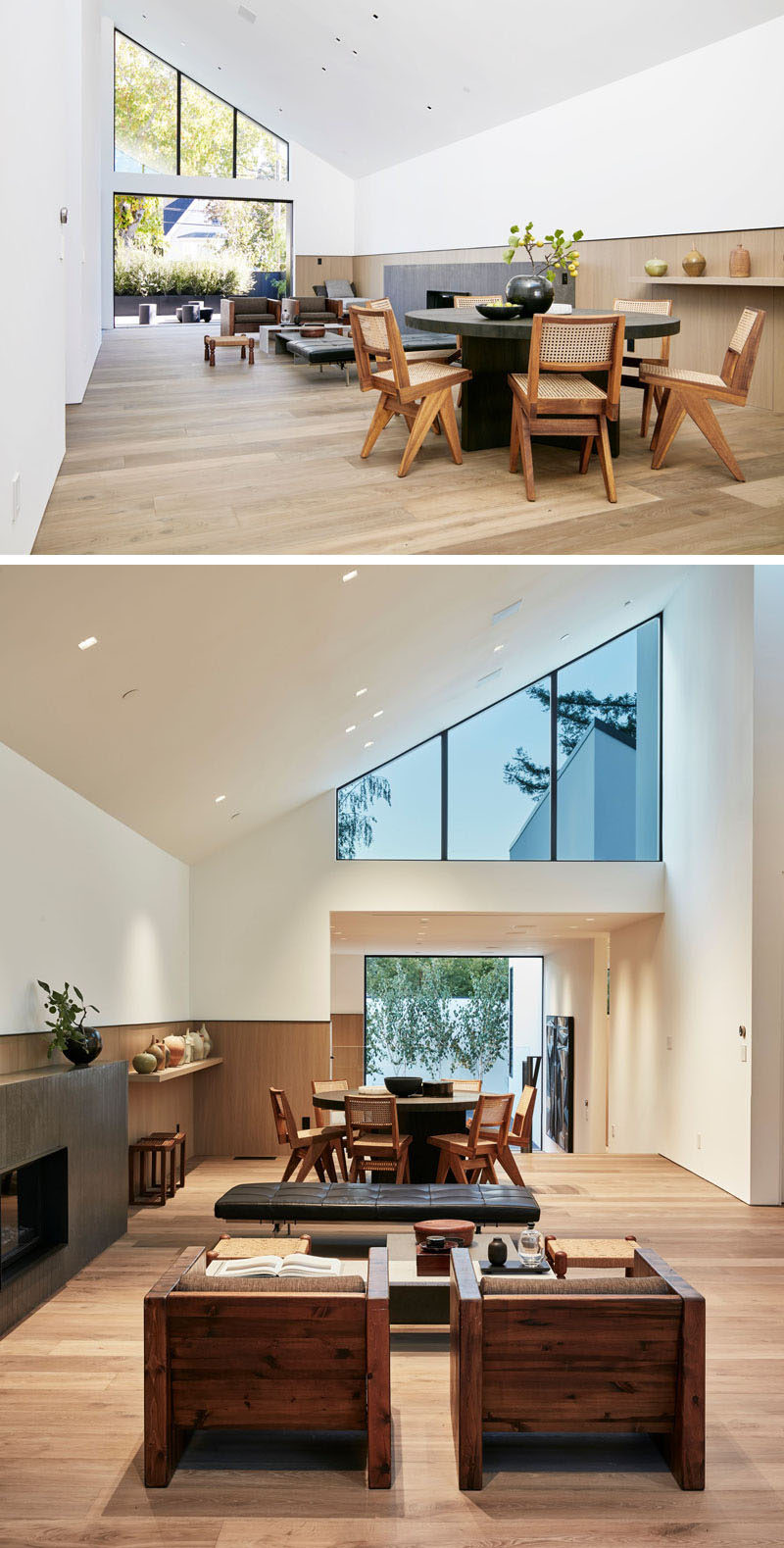 ---
The social areas of the house are split between the living room and dining area, with the kitchen located on a lower level.
---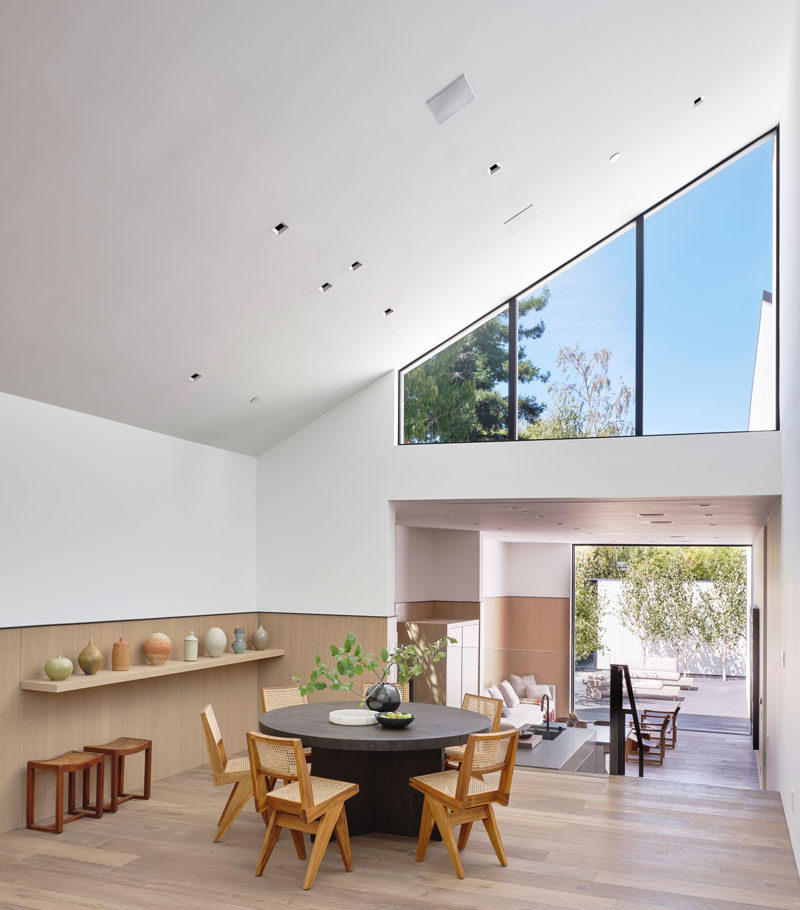 ---
In the kitchen, light wood cabinets match the wood wall accent, while the dark island drops down to form a secondary dining area.
---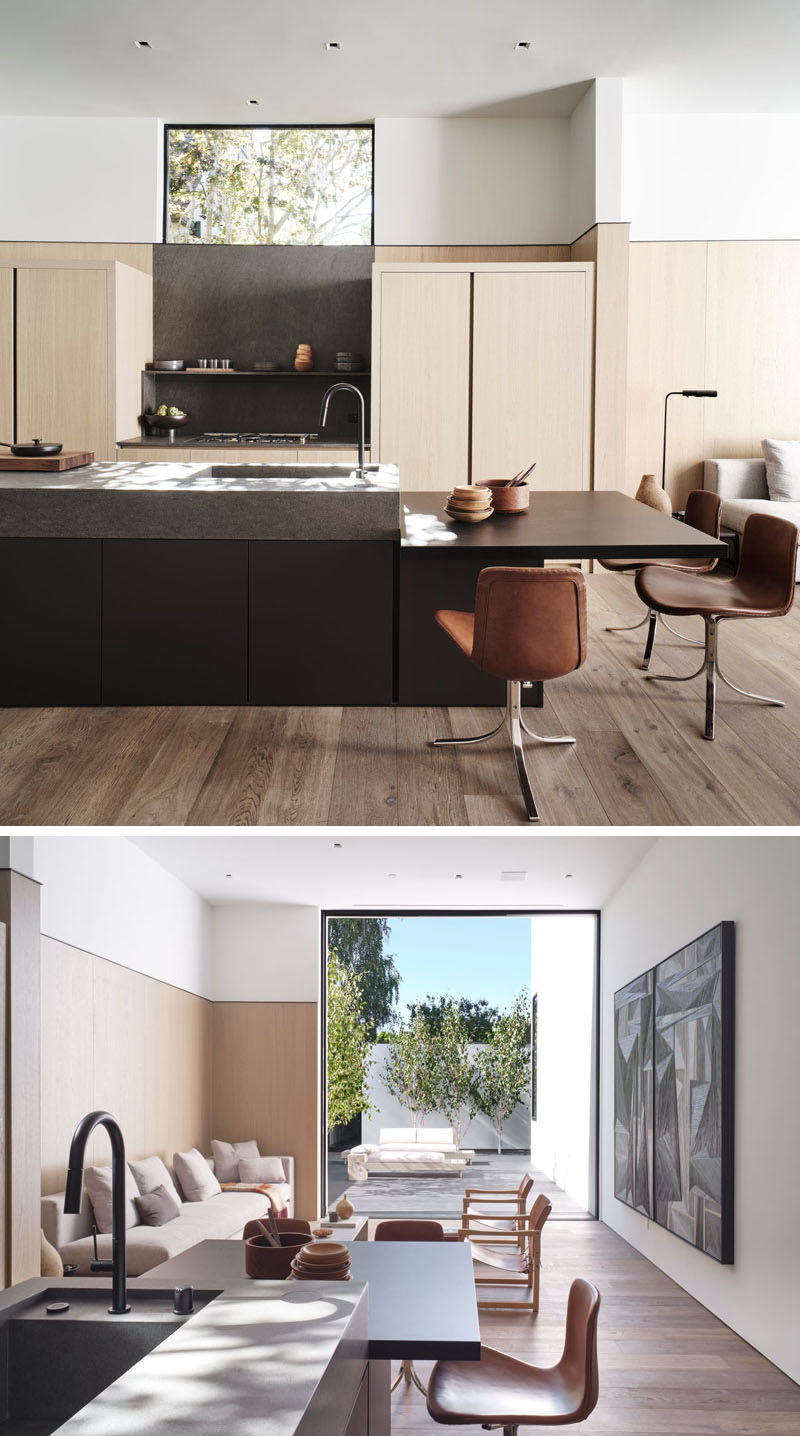 ---
Adjacent to the kitchen is a second living area that opens to a courtyard at the back of the house. White oak floors have been used throughout the home.
---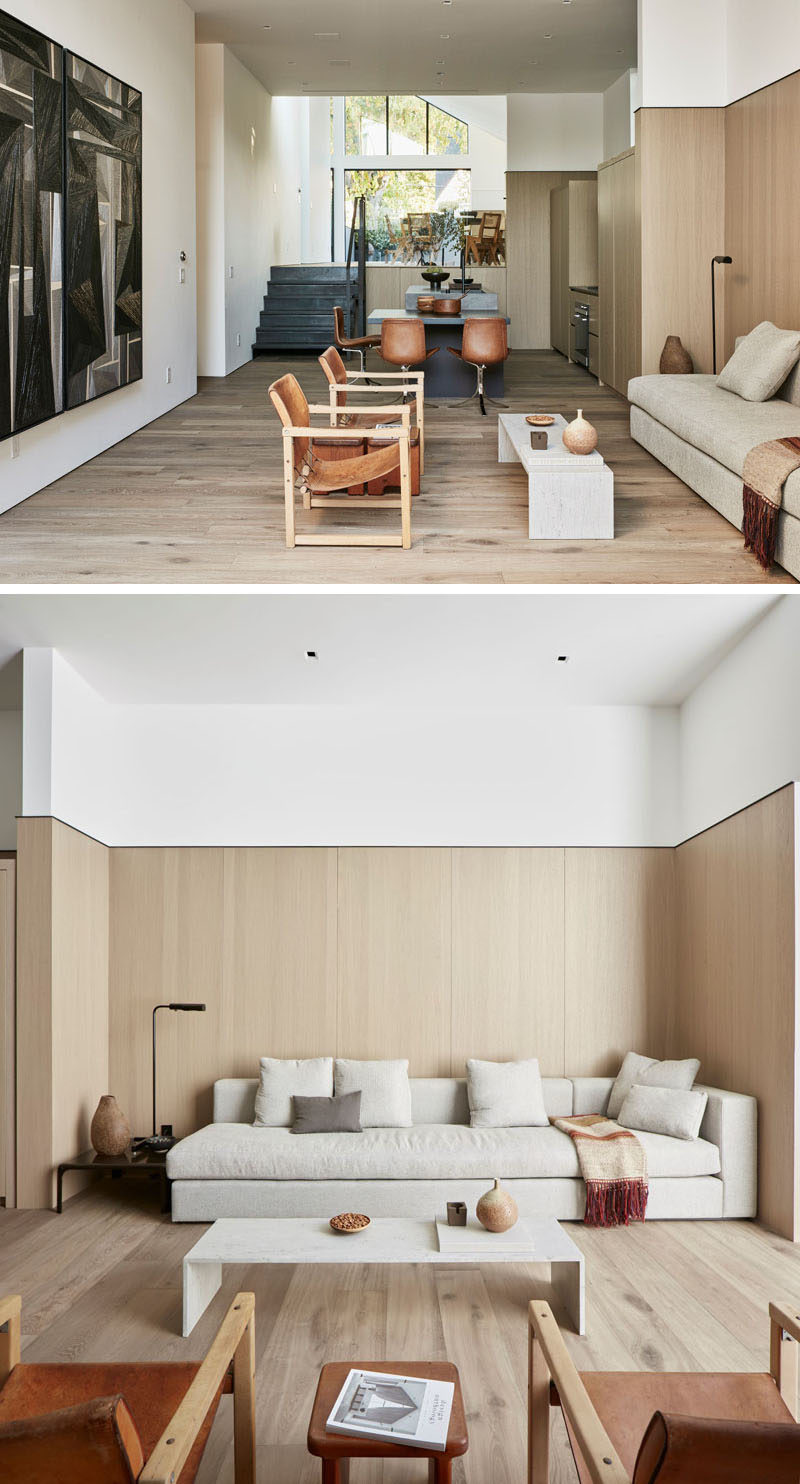 ---
The courtyard features dark wood decking lined with trees and a couple of comfortable daybeds.
---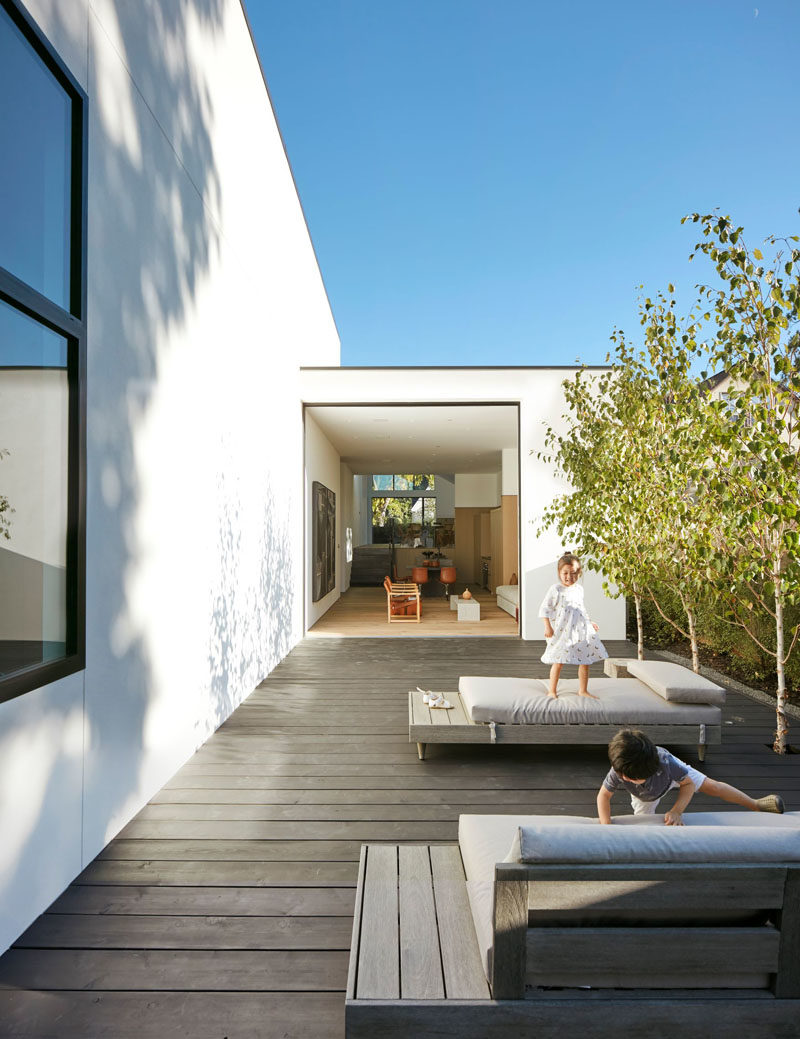 ---
The courtyard leads to the detached two car garage, which is insulated and can be used as a play room or office if needed.
---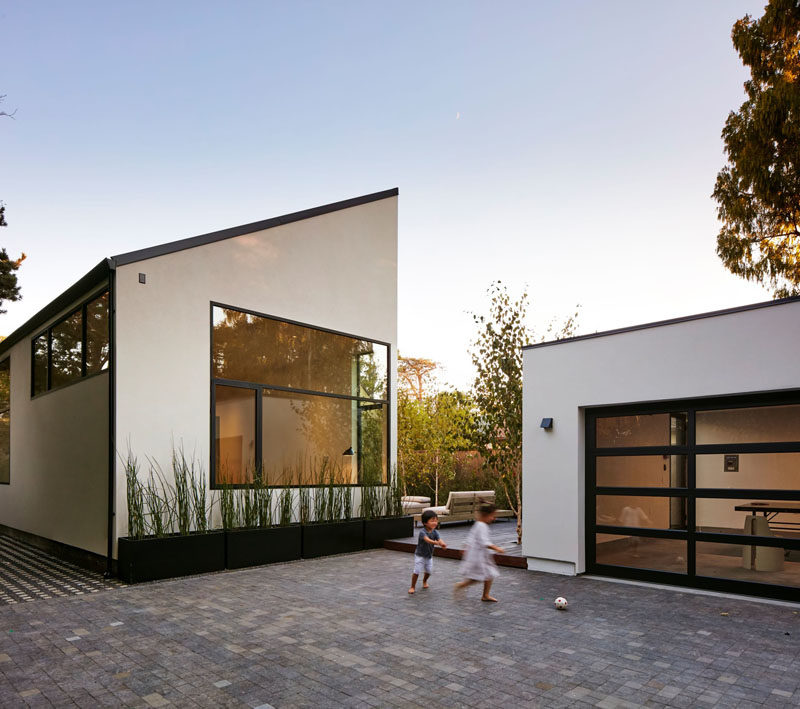 ---
The master bedroom has a row of windows above the bed, with a second set of windows adding to the amount of the natural light the room receives.
---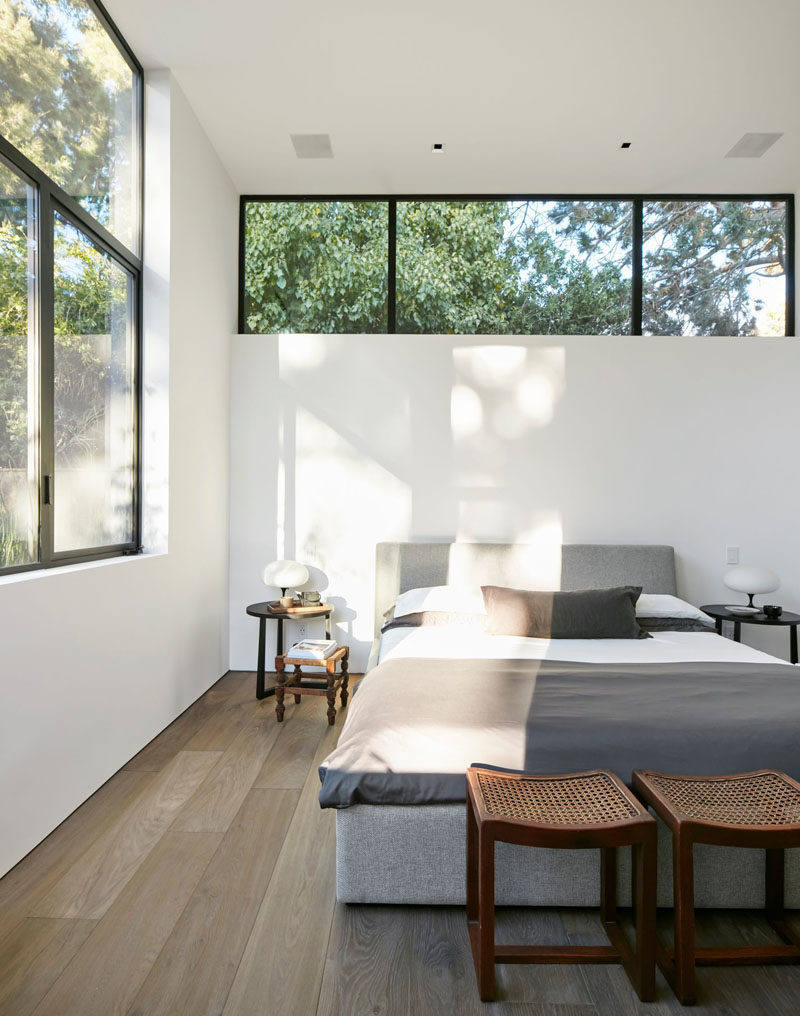 ---
In the master bathroom, a wood and dark grey stone vanity sits below a large mirror with hidden lighting.
---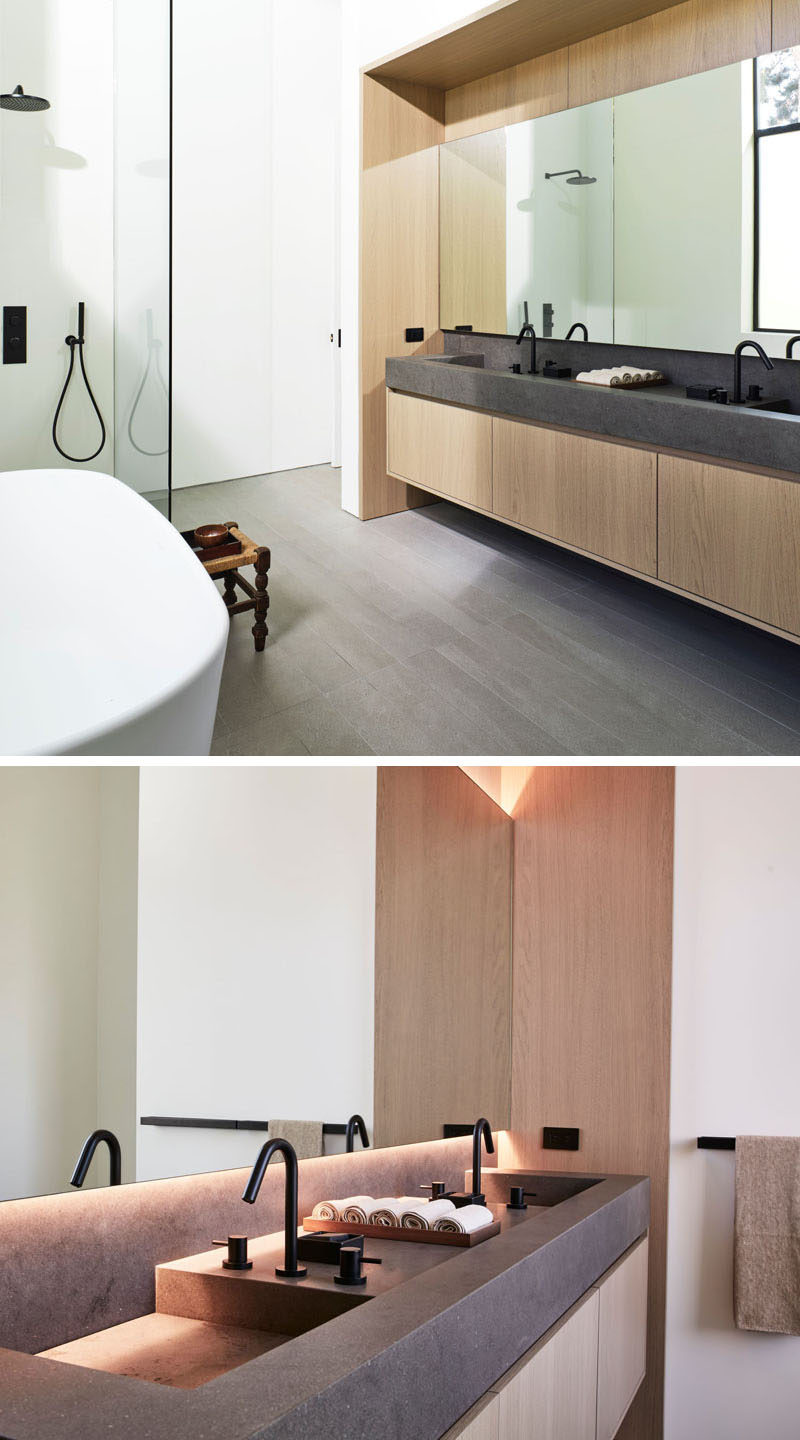 ---
In one of the children's bedrooms, a striped rug adds a soft touch and warmth to the room.
---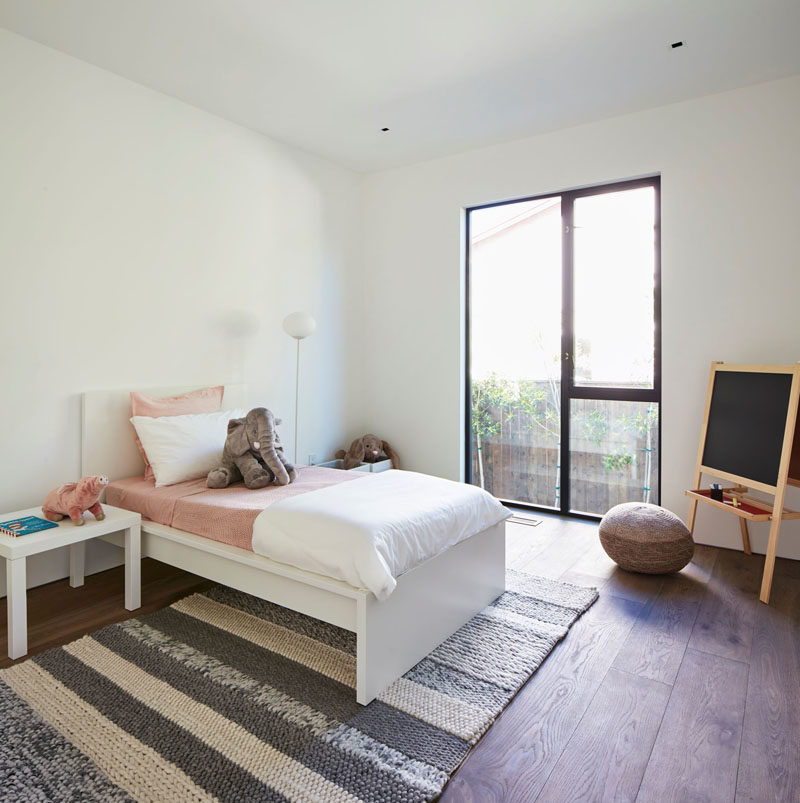 ---
A bathroom located of the children's bedroom has minimalist cabinets, dual sinks, and black accents.
---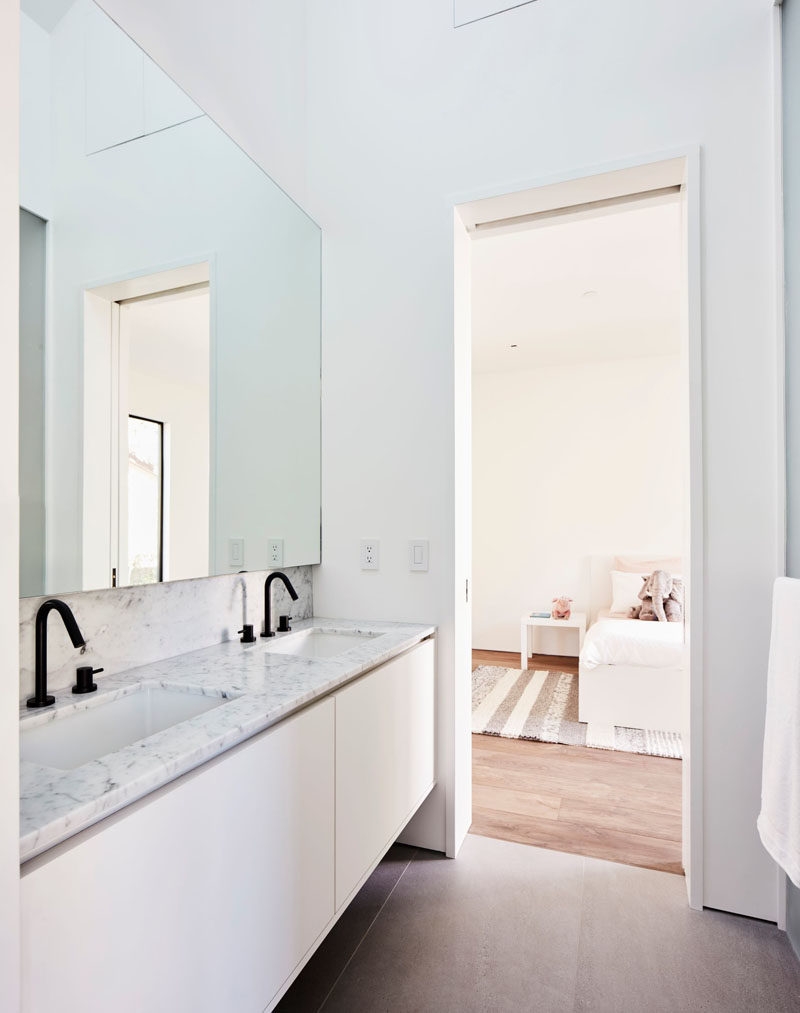 ---
In another children's bedroom, blue accents add a pop of color to a neutral palette.
---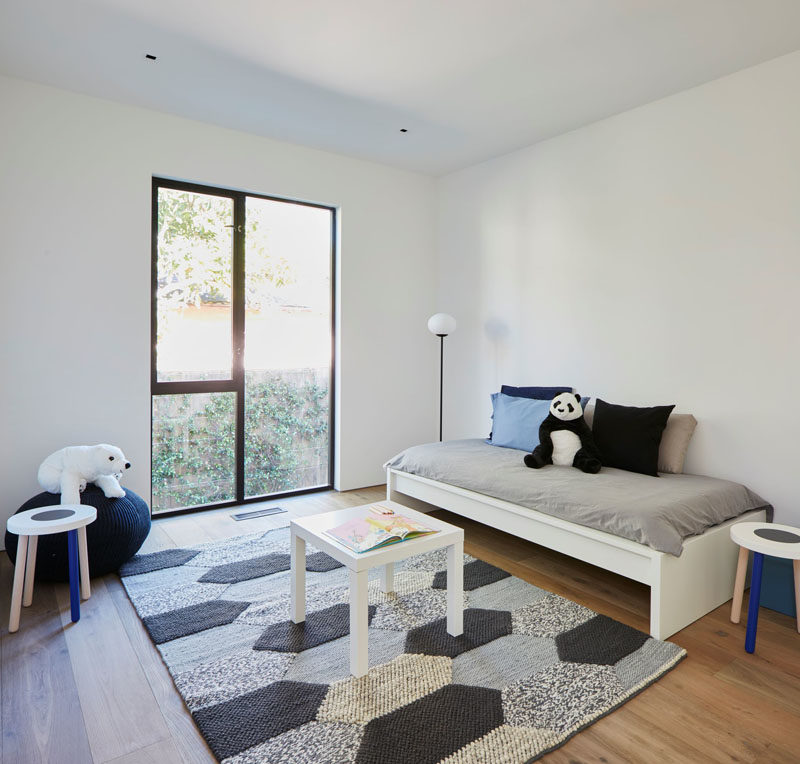 Photography courtesy of Brad Knipstein
---
This house is currently for sale through Compass agent Phil Chen. More information about the house can be found here.