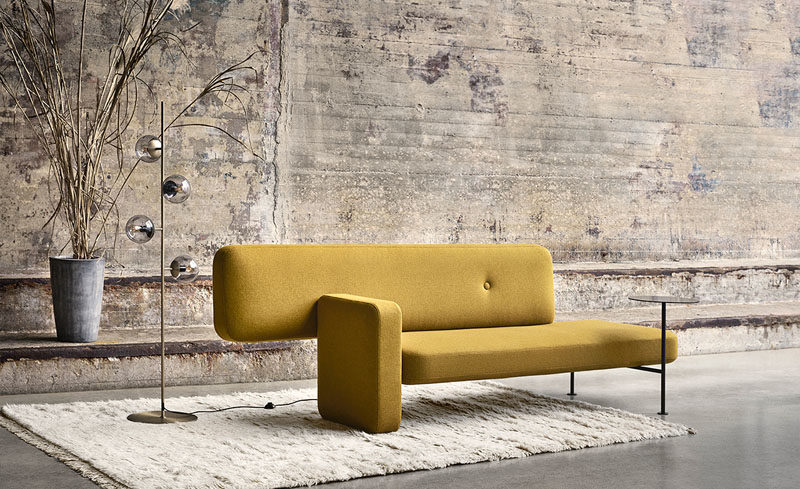 Bau Design, a Danish design studio established in 2016 by Spanish architect Santiago Bautista, has created Pebble, a modern couch with a built-in side table.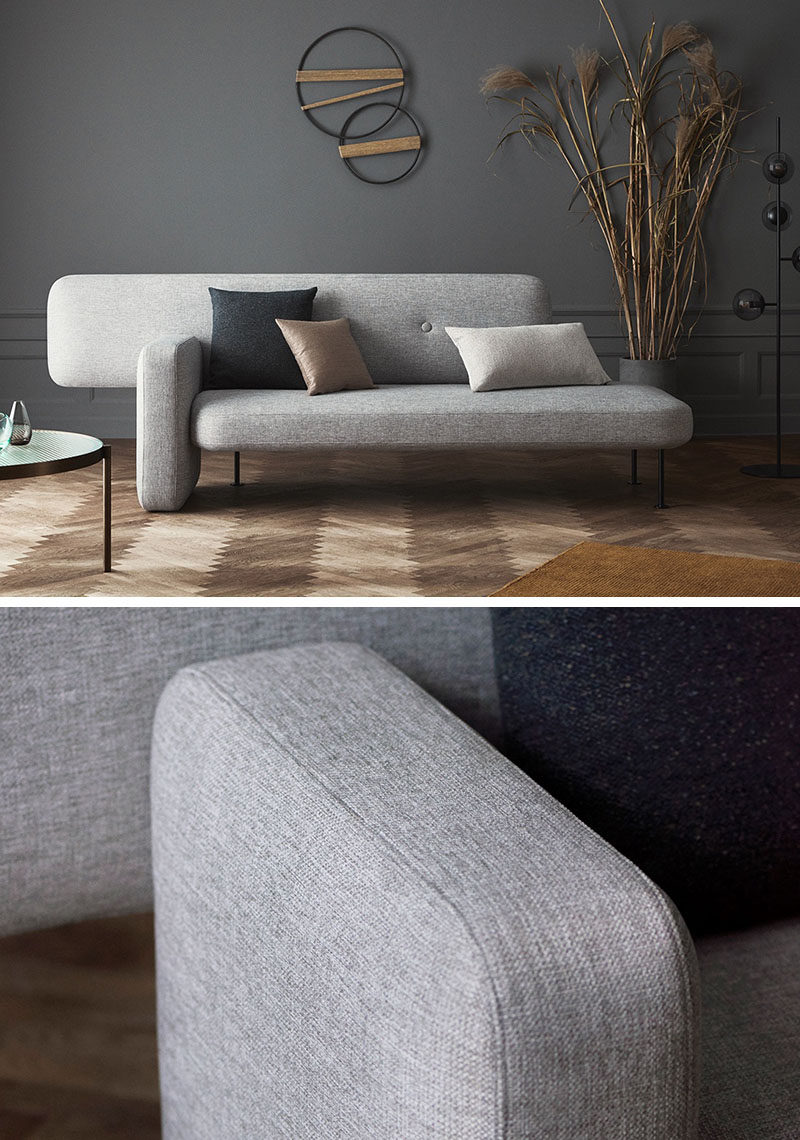 ---
When explaining his inspiration for the design, Santiago Bautista explains, "When we go out in nature and sit on a pile of rocks we always find our perfect spot. Suddenly one of the edges becomes a seat, an armrest or even a table. Inspired by this idea, I wanted to create a very open sofa concept which would invite the people to use it in their own way."
---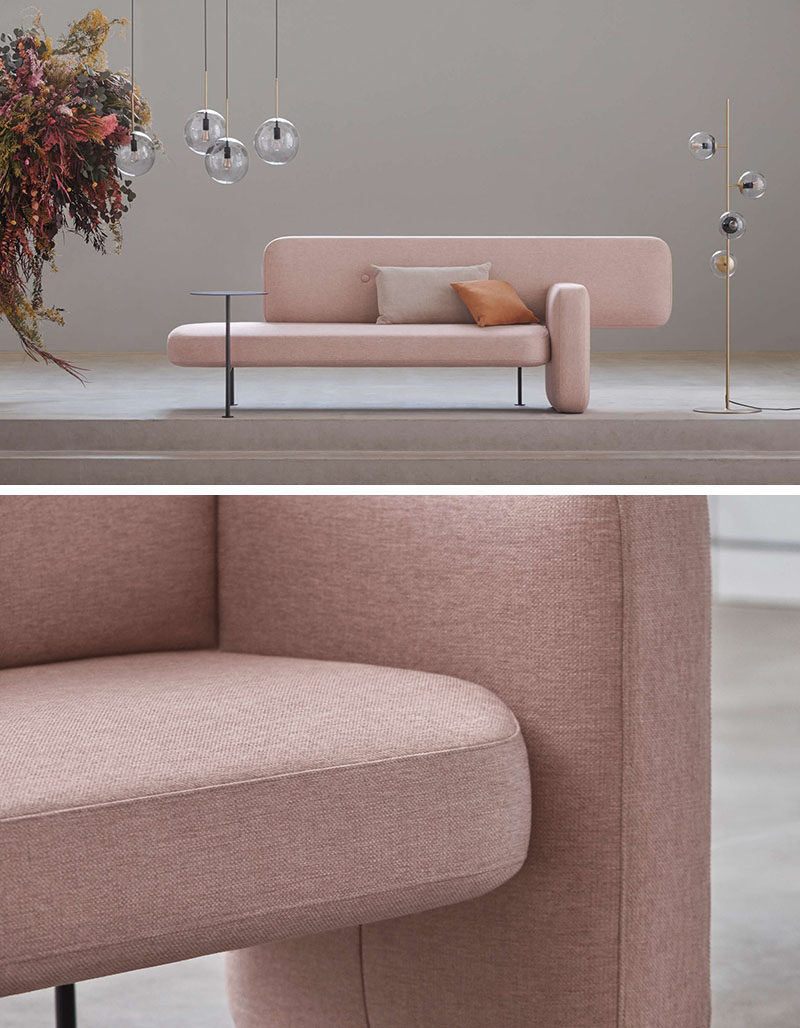 ---
Designed for furniture manufacturer Bolia, and produced in Europe, the couch features a simple, asymmetrical design, that has a steel base, and upholstered cushions.
---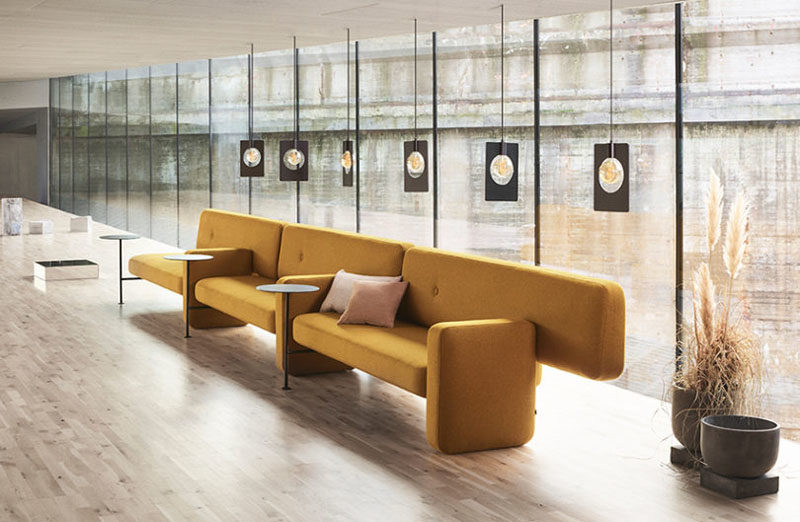 ---
Get the contemporist daily email newsletter – sign up here