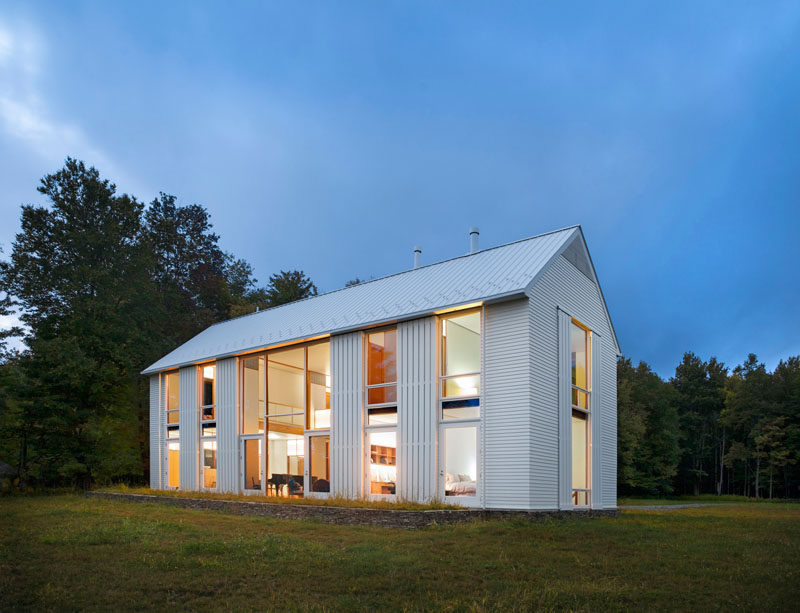 Cutler Anderson Architects have completed a modern farmhouse for a large family on a 93-acre farm in northeastern Pennsylvania, that was designed to fit in with the surrounding farming community.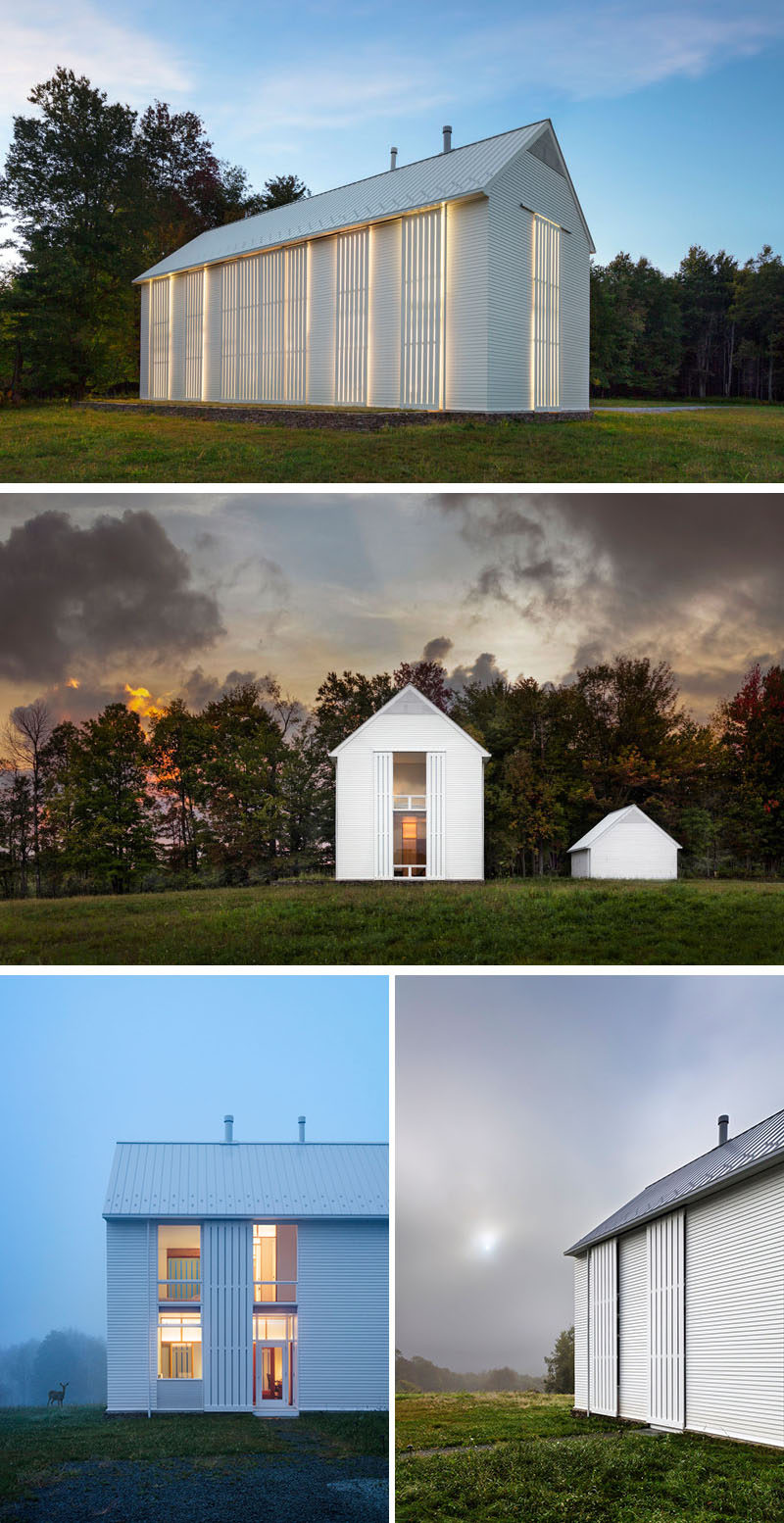 ---
To do this, the architects designed a simple white box-like house with large rolling screens. White was often used to paint original farmhouses as it was the least expensive paint.
---

---
Inside, the double height ceilings create a lofty and open space, while large windows fill the interior with natural light.
---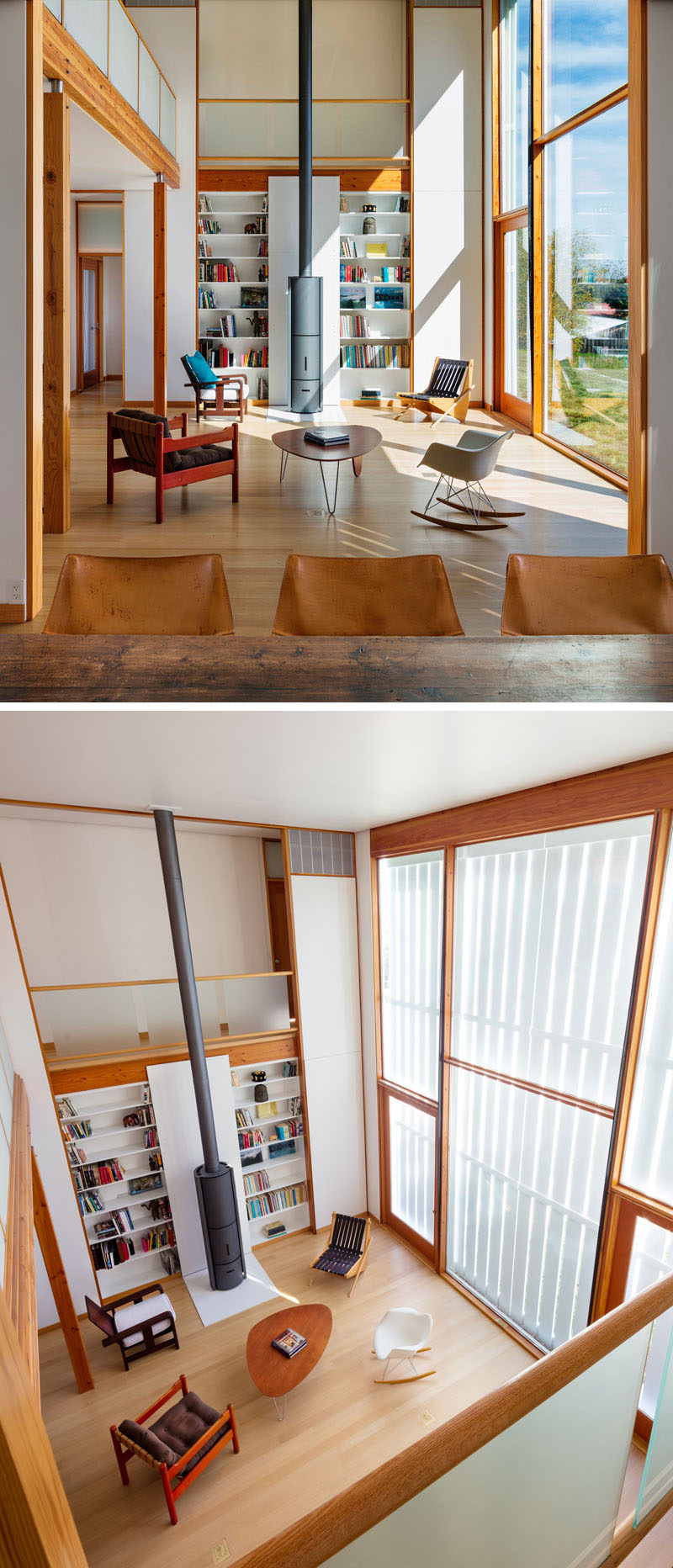 ---
Wood has been used throughout the interior to create a contrast with the mostly white interior. Stairs lead up to the second floor of the farmhouse, and at the top of the stairs, there's a home office area with a long built-in wood desk.
---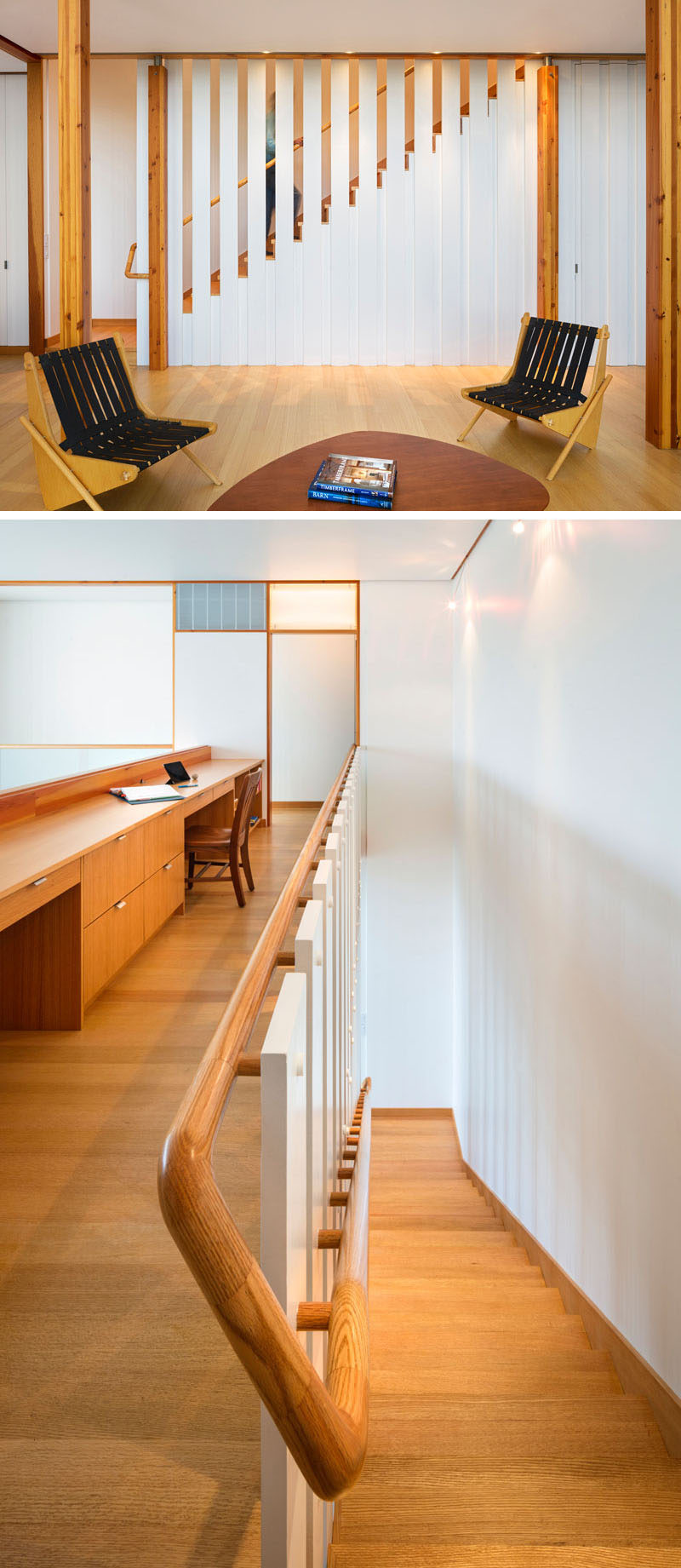 ---
Here's a closer look at one of the wood window frames that are featured throughout the house, like in the bedroom.
---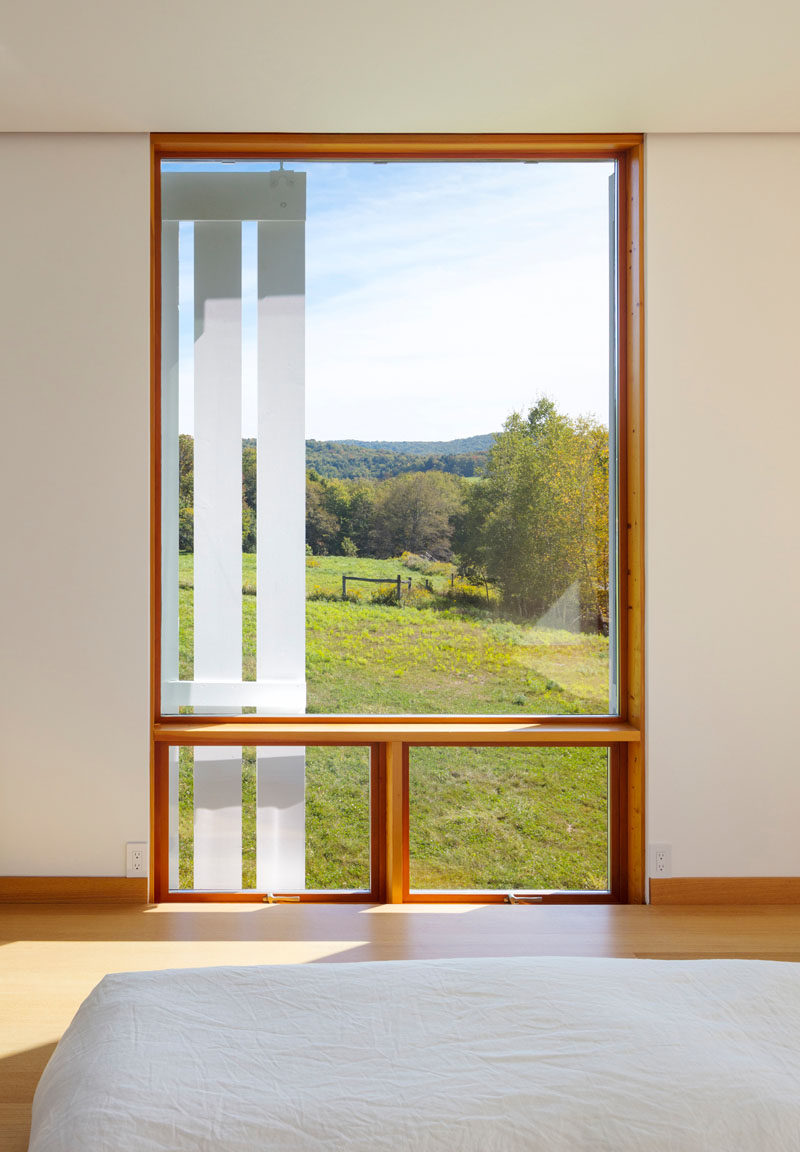 Photography by David Sundberg@ESTO | Architect: James Cutler, FAIA and Meghan Griswold, Project Manager | Builder: Breig Bros, Inc. | Structural Engineer: Jerome Madden, Madden Baughman Engineering
---