Kubo Tsushima Architects has designed Ryogoku Yuya Edoyu, a spa facility in Tokyo, Japan, that showcases an artistic facade that references traditional bathhouse noren, also known as the split curtains that hang outside a bathhouse entrance.

The facade is made from aluminum panels that have been punctured with a delicate Edo komon pattern, and contains vertical slits that blur the joint between the new annex and the existing building, making the two buildings appear as a unified whole.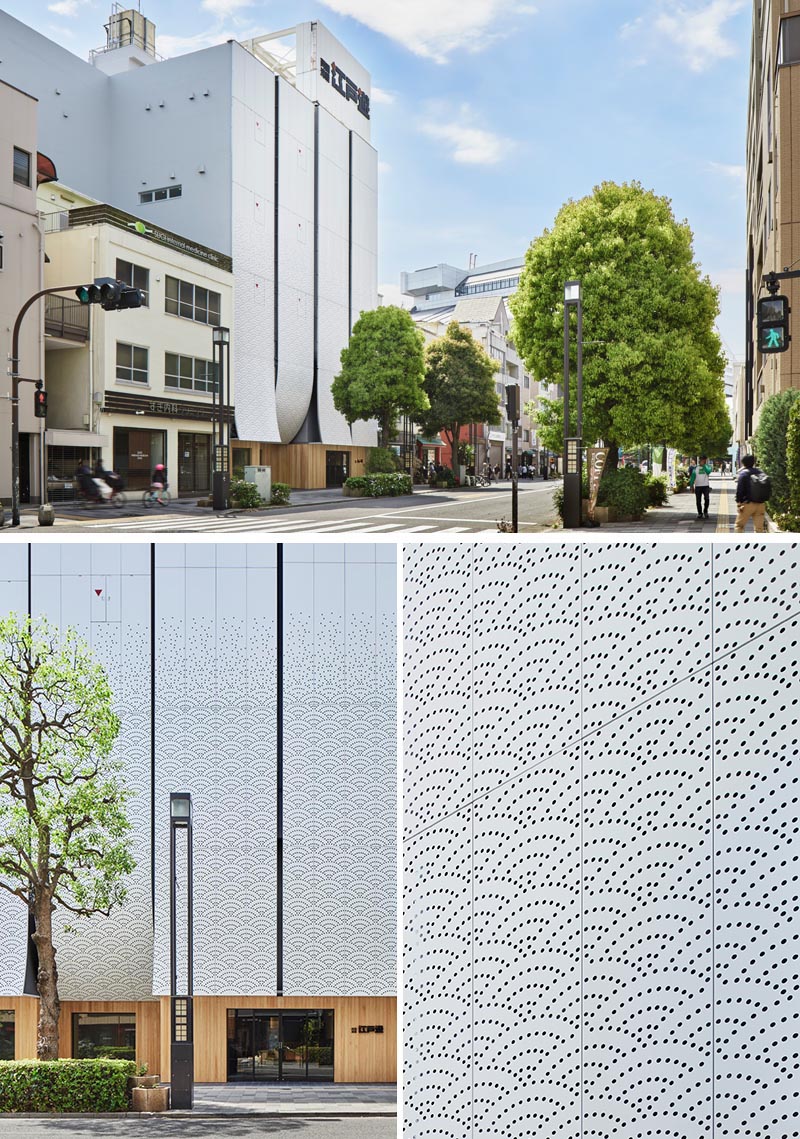 The intricate Seigaiha pattern, which depicts waves in the blue ocean, pierces the facade and gradually disappears as it nears the upper floors of the building. At night the pattern is lit from behind, highlighting the design.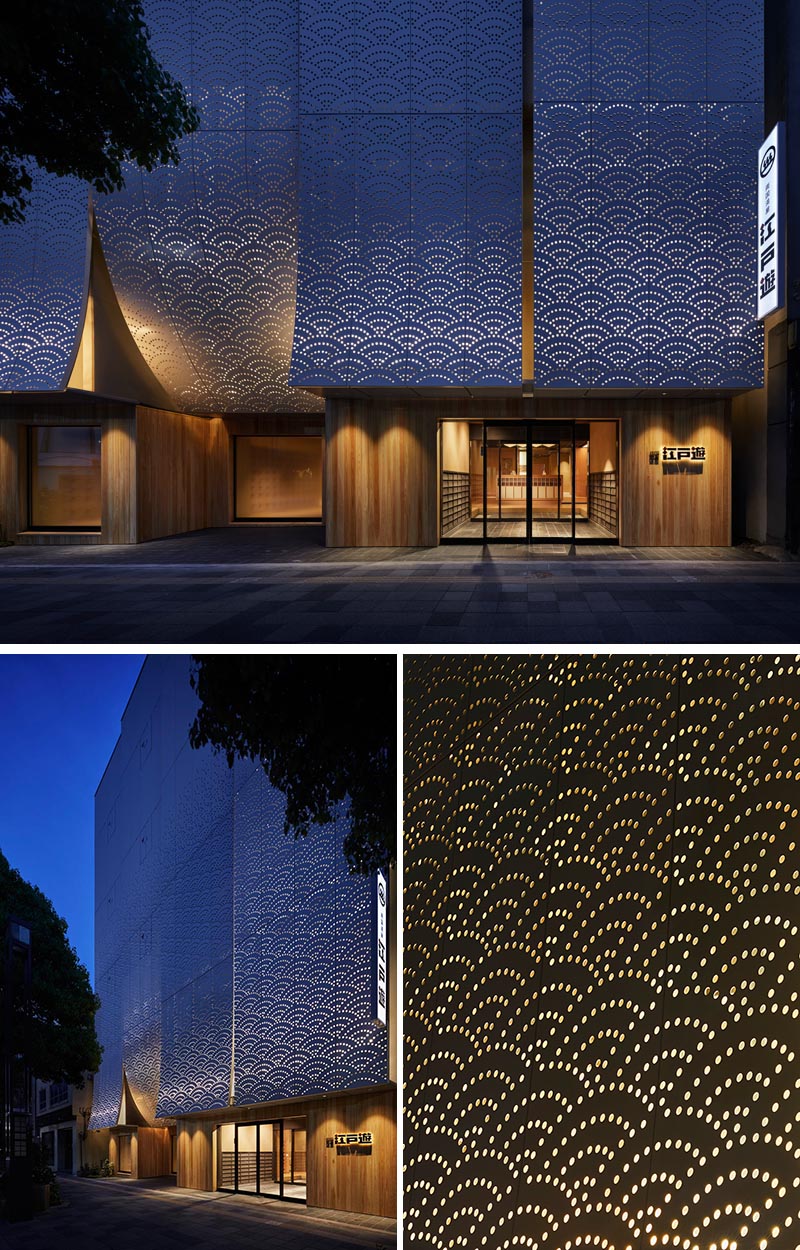 Photography by Koji Fujii / Nacasa and Partners | Architecture Firm: Kubo Tsushima Architects | Lead Architects: Hideaki Kubo/ Kubo Tsushima Architects | Construction Management: AXS SATOW INC. | Structure Design: TIS&PARTNERS | Facility Design: Zo Consulting Engineers | Lighting Design: Atsushi Sugio | Graphic Design: AWATSUJI design | Construction: Matsui Kensetsu